High Heels Bling In Fashion: Shoe aficionado Cynthia Rowley refers to high heels as "the work of art that is torture."
In her book, The High Low: A Head-To-Toe Guide to the Latest in High Fashion (and Low), Low-Fashion and Trendy Trends, she argues that walking in heels causes women substantial physical and psychological discomfort.
She also notes that high heels are expensive, require regular maintenance and don't typically last long.
Clearly, high heels have both an aesthetic appeal and a discomfiting downside.
First, let's consider the physical aspect of wearing high heels.
Heels increase the height of a woman by two inches— which is enough to alter her sense of balance and walk with a pronounced gait.
This alteration conveys a particular message about what is considered attractive or desirable in society.
A taller woman may feel more powerful or self-confident as a result of wearing heels.
As noted above, wearing high heels does come with a cost— in this case, financial.
High heel shoes are much more expensive than other types of shoes because their construction requires speciality materials and skilled labour.
High heels are a fashion trend that has become popular in the past few decades.
Many women wear high heels to look sexy and fashionable.
Heeled shoes have had significant cultural and fashionable meanings attached to them over the past 1,000 years, especially regarding gender in the West.
In early 17th century Europe, high heels were a sign of masculinity and high social status, and at the end of the century, the trend had spread to women's fashion as well.
By the 18th century, high-heeled shoes had become famous along gender lines, where men's heels were either riding or tall leather boots, and women's becoming more narrow and pointy.
By the 20th century, narrow high heels represented femininity.
However, a thick medium heel was still sometimes socially acceptable for men.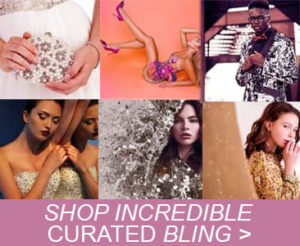 Regardless of what Marilyn Monroe said; heels are a woman's best friend! Yes, you heard it, heels and not diamonds.
The right kind of heels can boost your confidence, transform your look and make heads turn as soon as you enter the room.
A few types of Heels available in the market are Block Heel, Cuban Heel, Comma Heel, Cone Heel, Decorative Heel, Flare Heel, French Heel, High Heel, Kitten Heel and many more.
The best way to choose comfortable heels is to try them on.
Consider when you'll be wearing them, for how long, how much walking or standing you need to do, what surfaces you'll be on, and how often you already wear heels.
Here's SequinQueen's curated selection of the best High Heels Bling on Instagram, just for you.
1. Rhinestone Embellished Mesh Ankle High Heels with Pointed Toe.
2. Glittering Pointed Toe High Heel Shoes.
3. Stellito Heels Pointed Toe Shoes with Ankle Strap with Embellished Rhinestones.
4. Rhinestones Embellished Open Toe High Heel Sandals with Ankle Tie Straps.
5. Glittering Block High Heels with Open Toe Sandals.
6. Transparent High Heels Pointed Toe Shoes with Rhinestones and Spikes.
7. Pointed Toe High Heels with Rhinestones In Fron and Back with Transparent Sides.
8. Silver High Block Heels with Open Toe and Ankle Strap with Embellished Rhinestones.
9. Yellow Medium Heels with Transparent Straps with Rhinestones.
10. Black Pointed Toe Sandals with Embellished Rhinestones.
11. LGBTQ Special Rainbow Color High Heels Boots with Rhinestones.
12. Beautiful Pink Pointed Toe High Heel Slip-Ons with Rhinestones.
13. Black Thin High Heels Stillito with Open Toe and Ankle Tie Strap with Rhinestones.
14. Rhinestones Embellished High Heels Knee High Boots.
15. Black High Heels with Pointed Toe and Anklet Chain with Rhinestones.