Bling for your home. It's come a long way, baby!
Traditionally, the only options for adding some dazzle, glitter and glam to your house were light fixtures and fittings. Think a dramatic chandelier for the lounge room. Or a crystal sconce in the bathroom.
Perhaps some crystal candlesticks for the dining table.
These days you could furnish your entire house with crystal embellished furniture, fittings and knickknacks.
From crystal-studded bed heads to crystal coffee mug trees to crystal light switches.
Even crystal staircases are possible.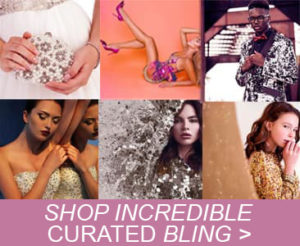 So if you've ever looked around your house and wondered what was missing, the answer is bling. There's no sense in delaying the inevitable.
If you're a Glitterist then SequinQueen's curated list of bling furniture and decorations is the exact resource to fire up your sparkly home decorating imagination.
1. Cozy and Comfy Silver Sequin Pillow Covers.
2. White Headboard For Bedroom with Rhinestones and Crystal Chandelier.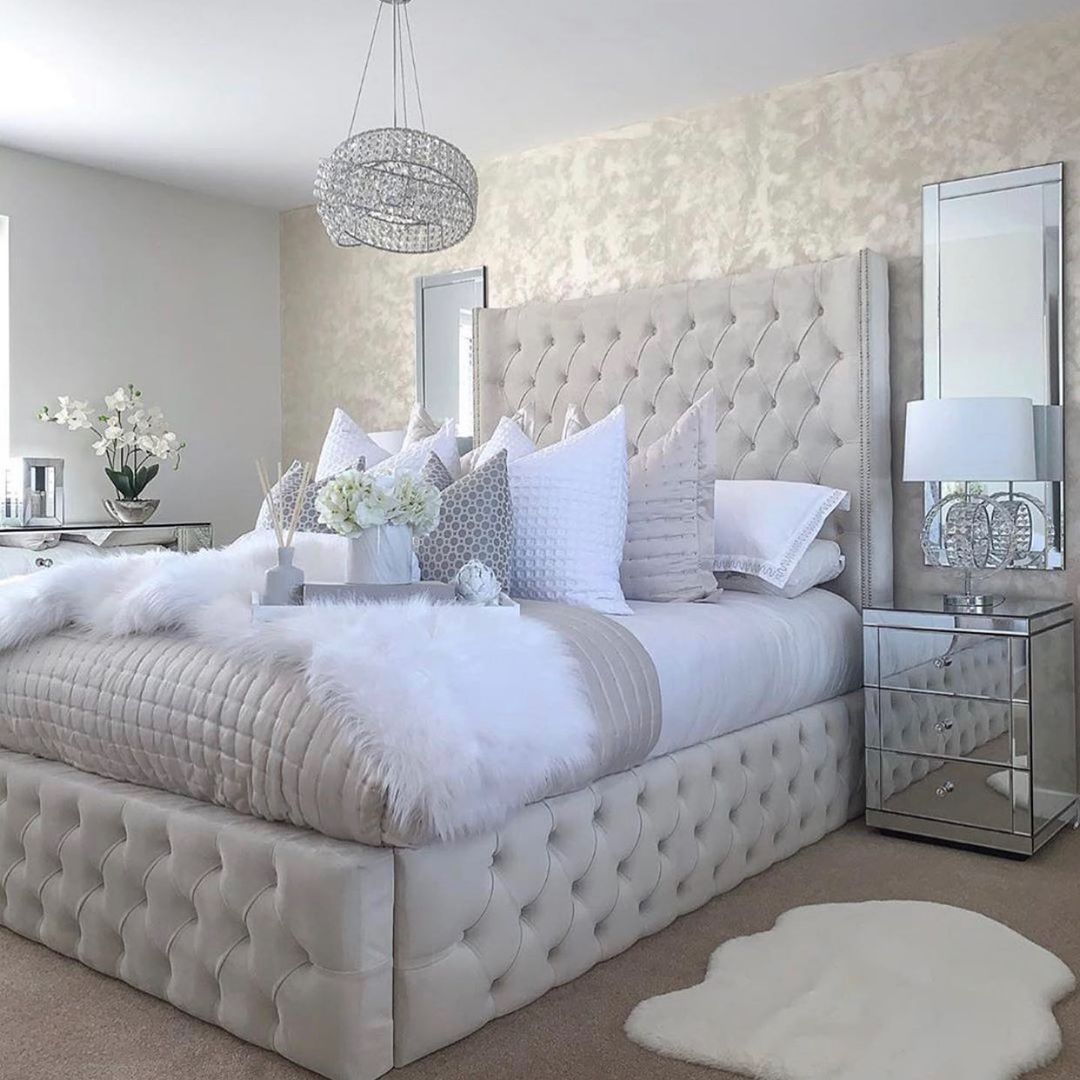 3. Bling for Your HOME: Glittering Crystal Center Table Flower Vase.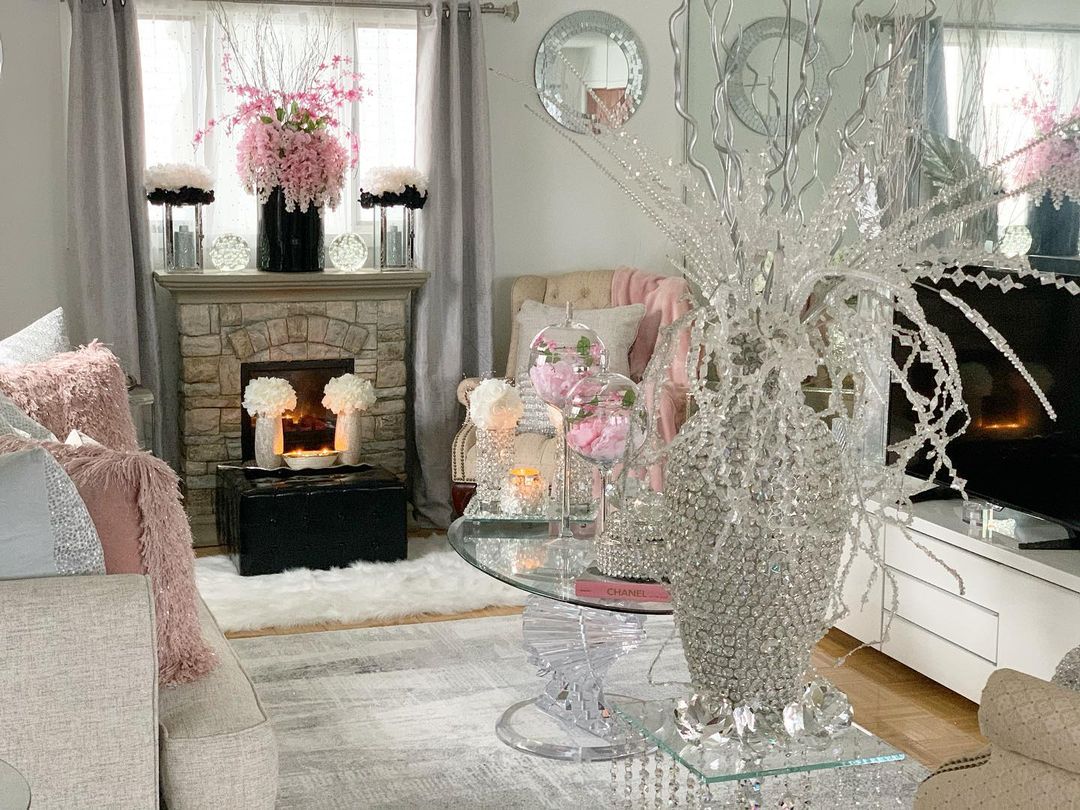 4. Glittering Silver Stair Ways.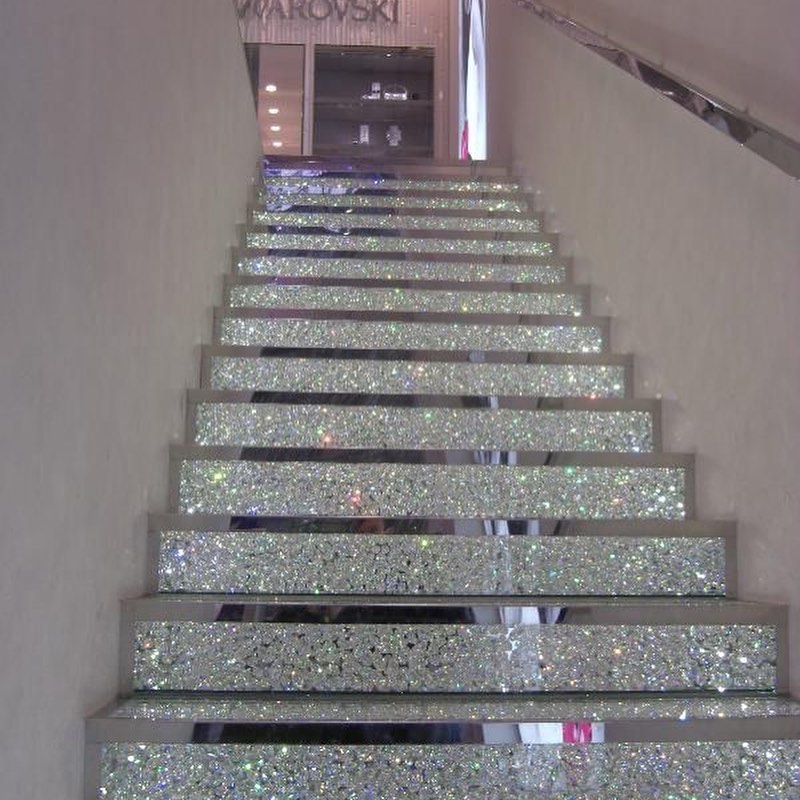 5. Bling for Your HOME: Crystal Perfume Bottle Collection.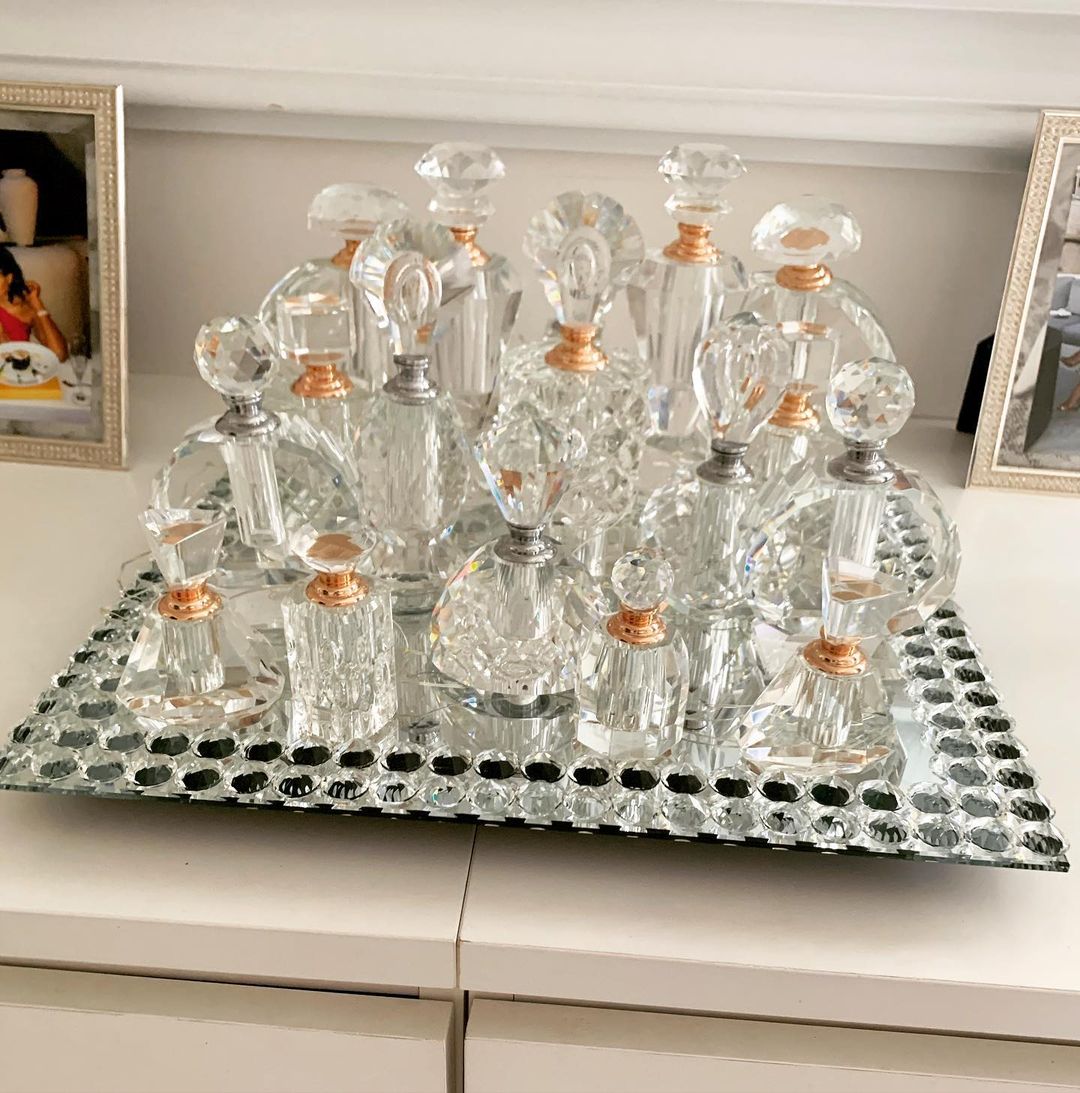 6. Elegant Black Rhinestone Wall Switch Panel Cover.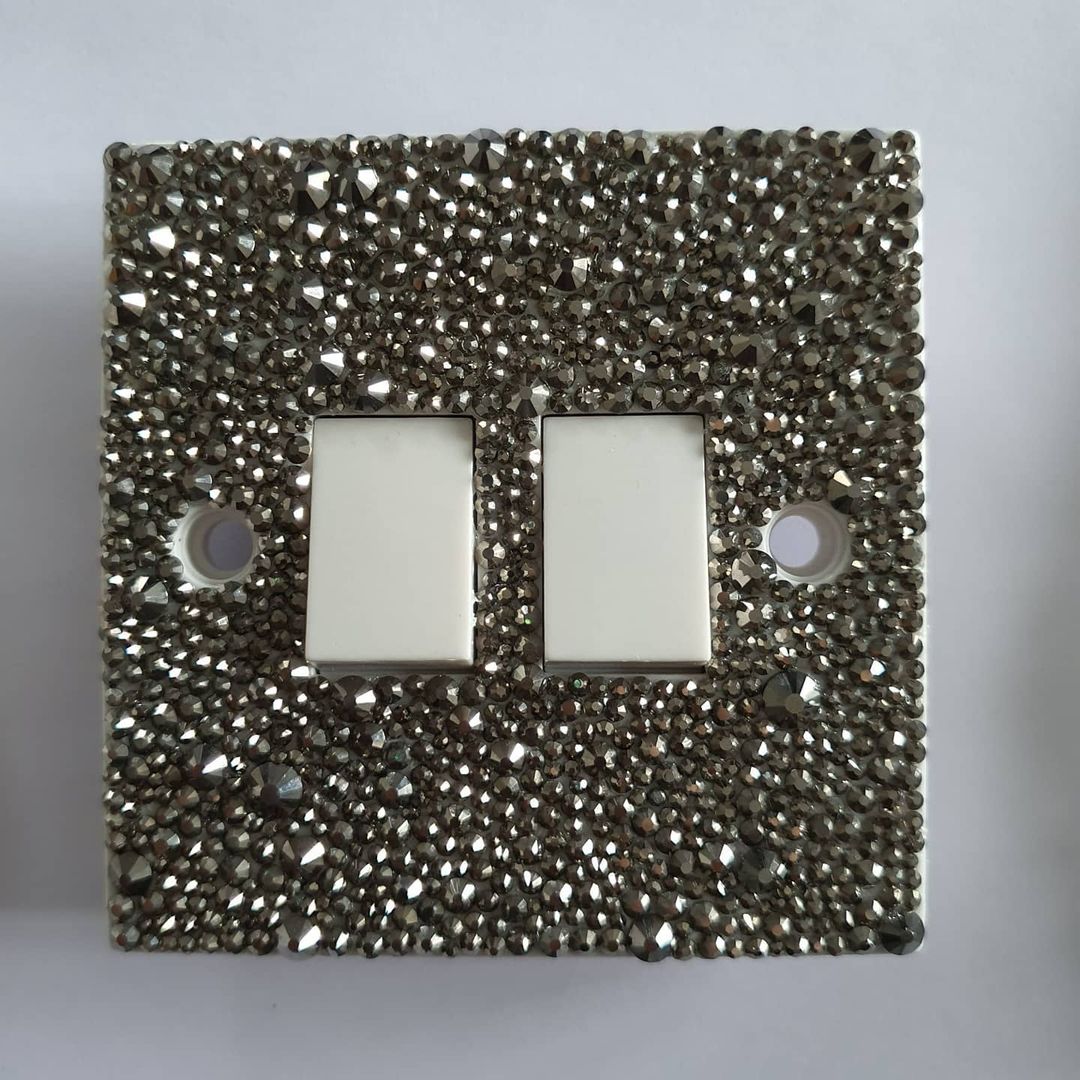 7. Bling for Your HOME: Glittering Silver Rhinestones Standing Clock.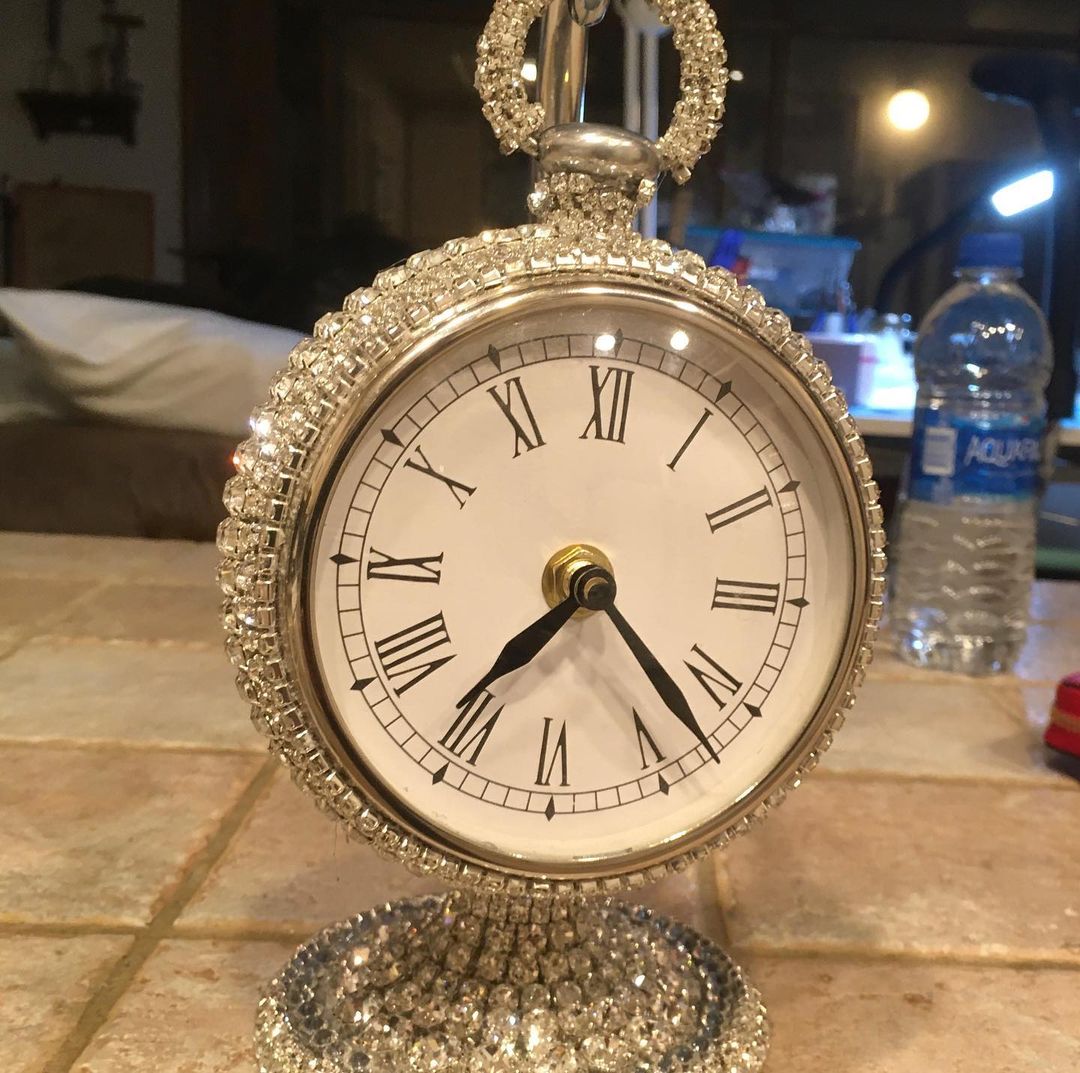 8. Bling Wax Melt Storage Jar with Rhinestones.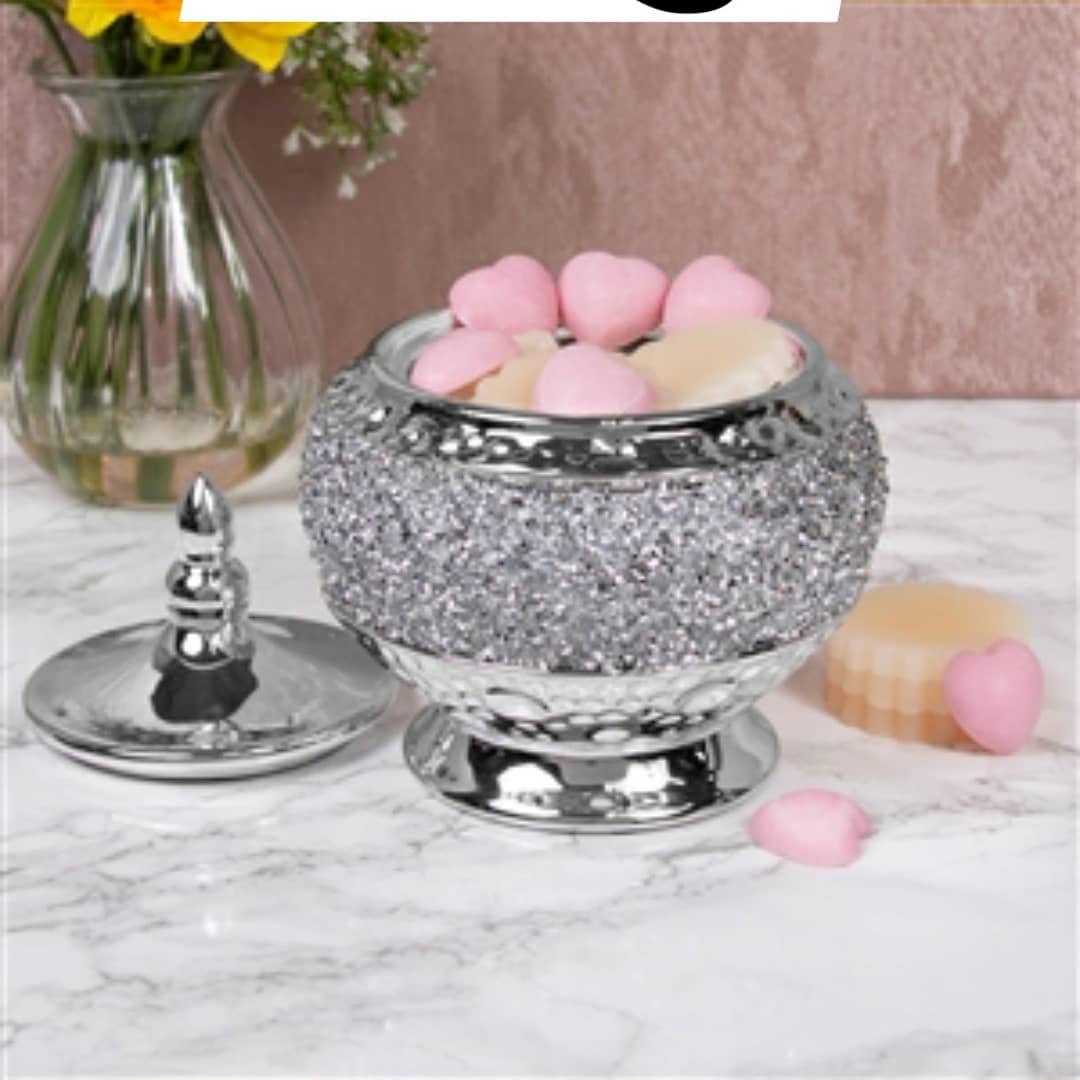 9. Clear Crystal Whiskey Shot Glasses with Rhinestones.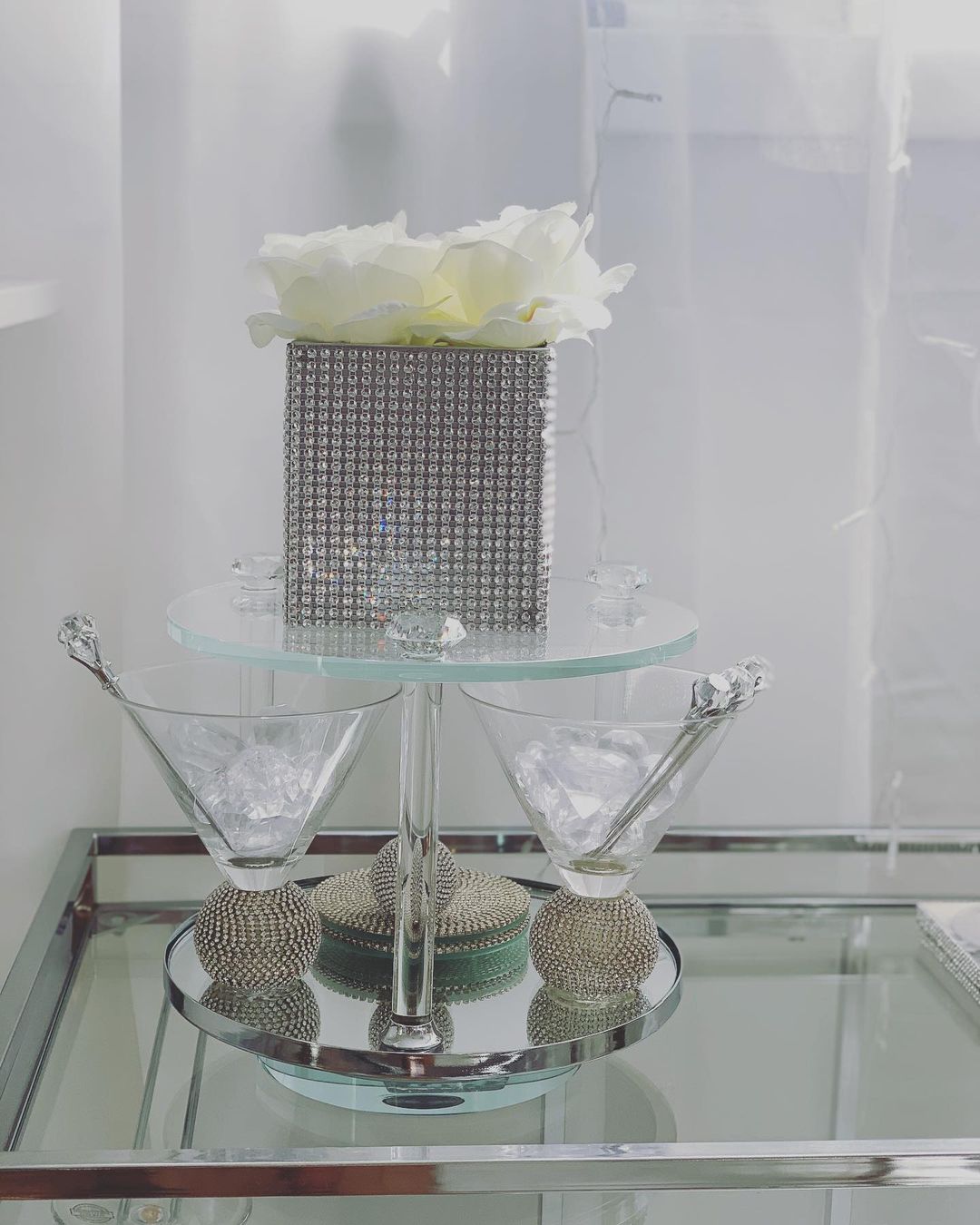 10. Glittering Rhinestone Flower Vase for Center Table.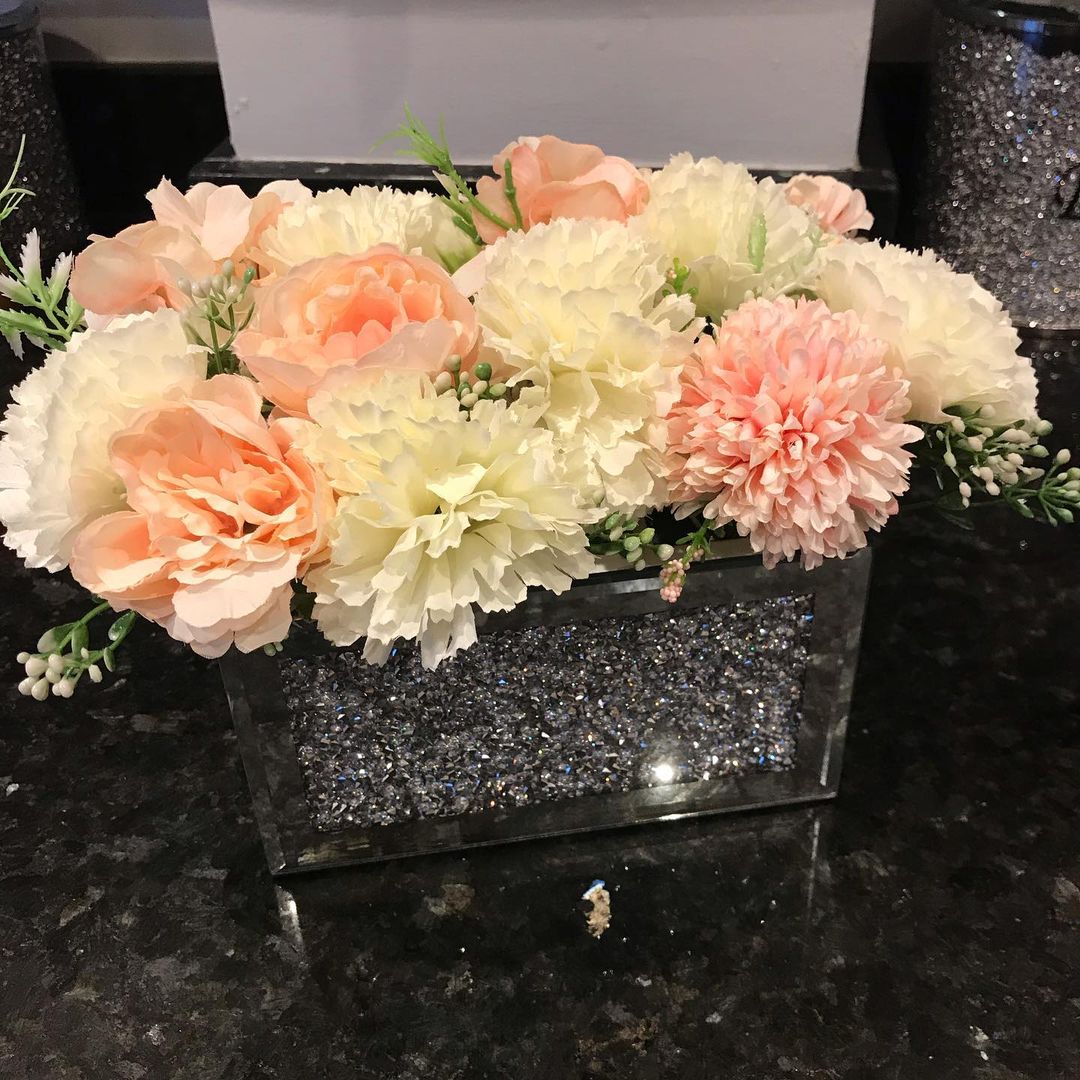 11. Bling for Your HOME: Bling Crystal, Mirrored Vanity Tray.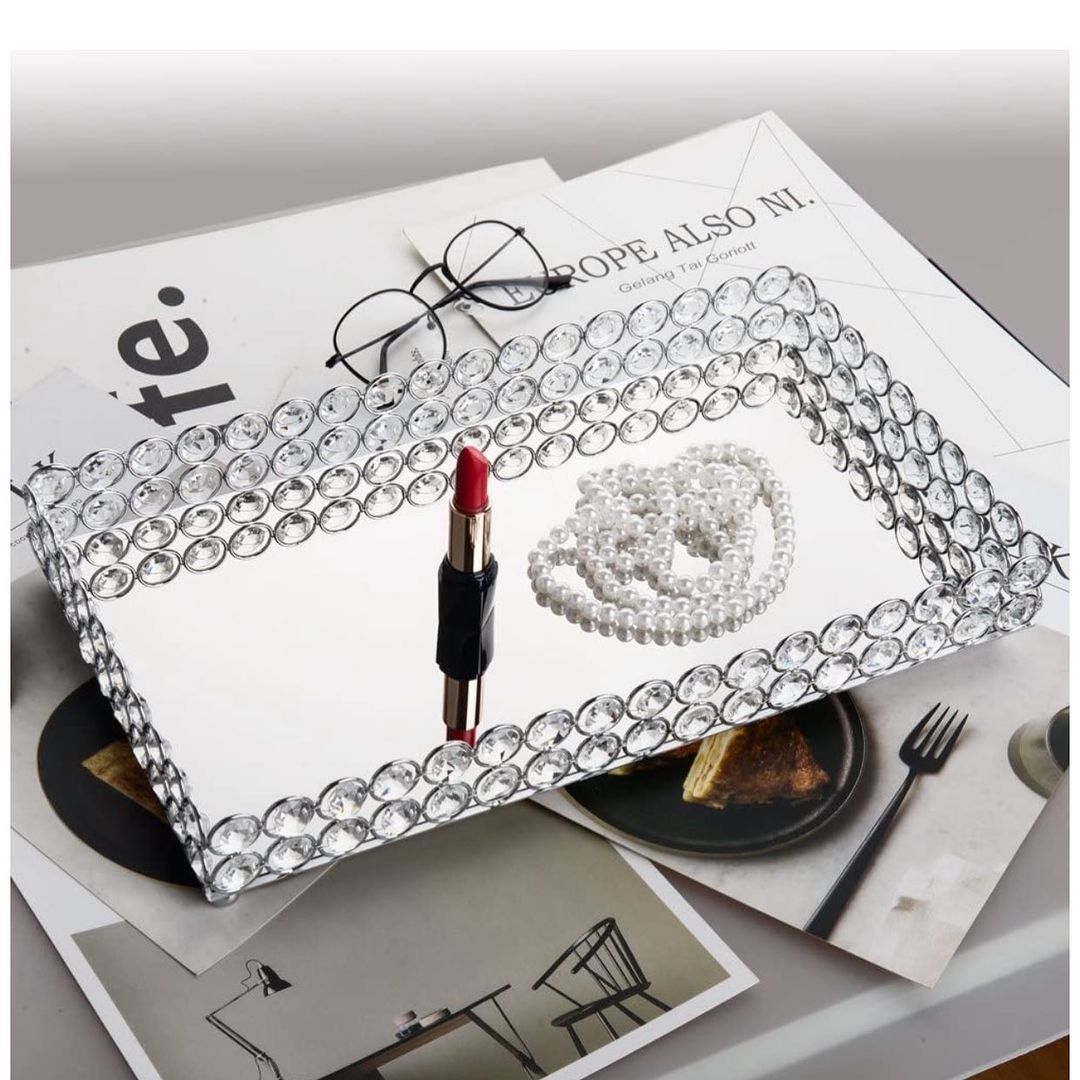 12. Glittering Crystal Pendants Hanging Lights.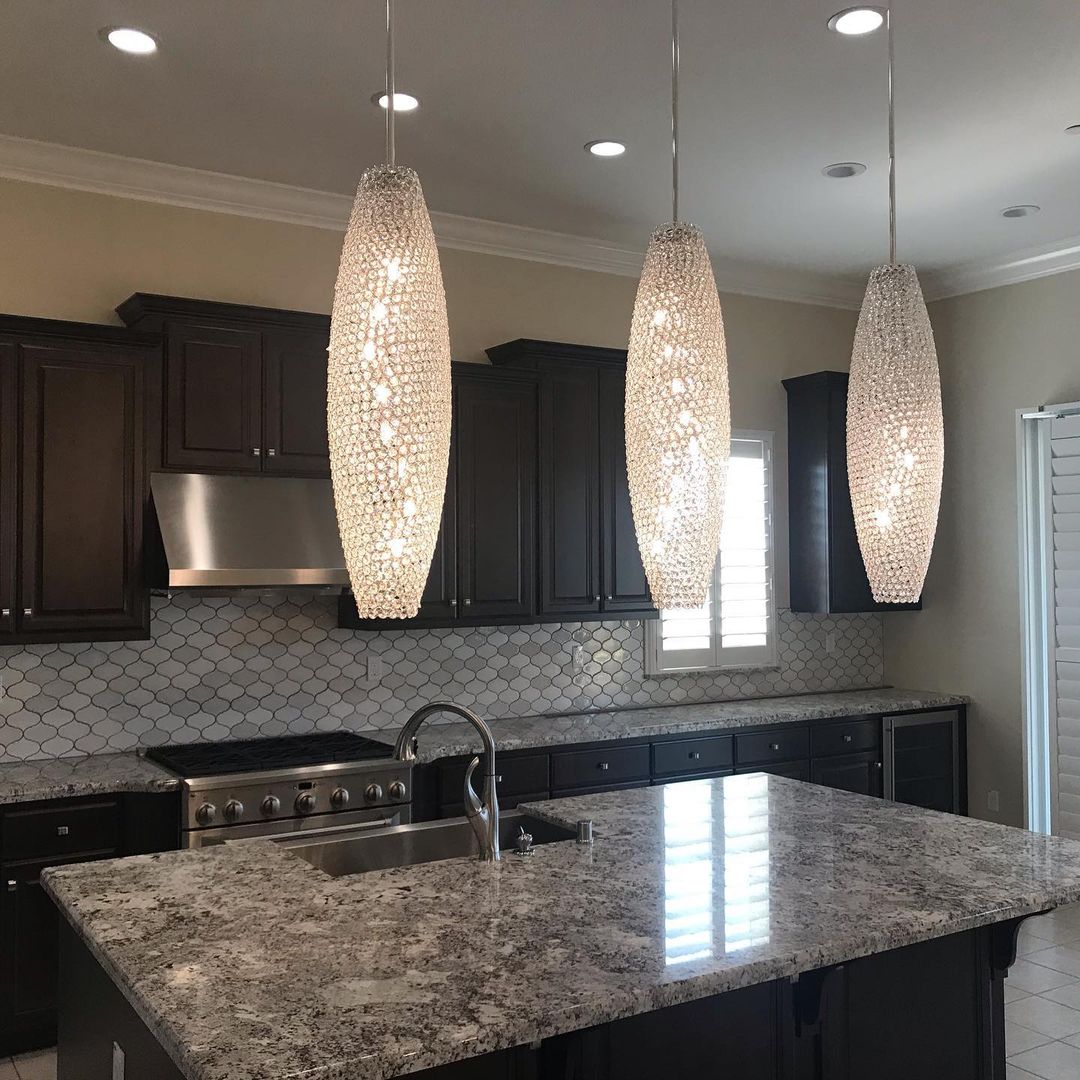 13. Bling for Your HOME: Side Wall Crystal Fixing Lights with Candle Shaped Bulb.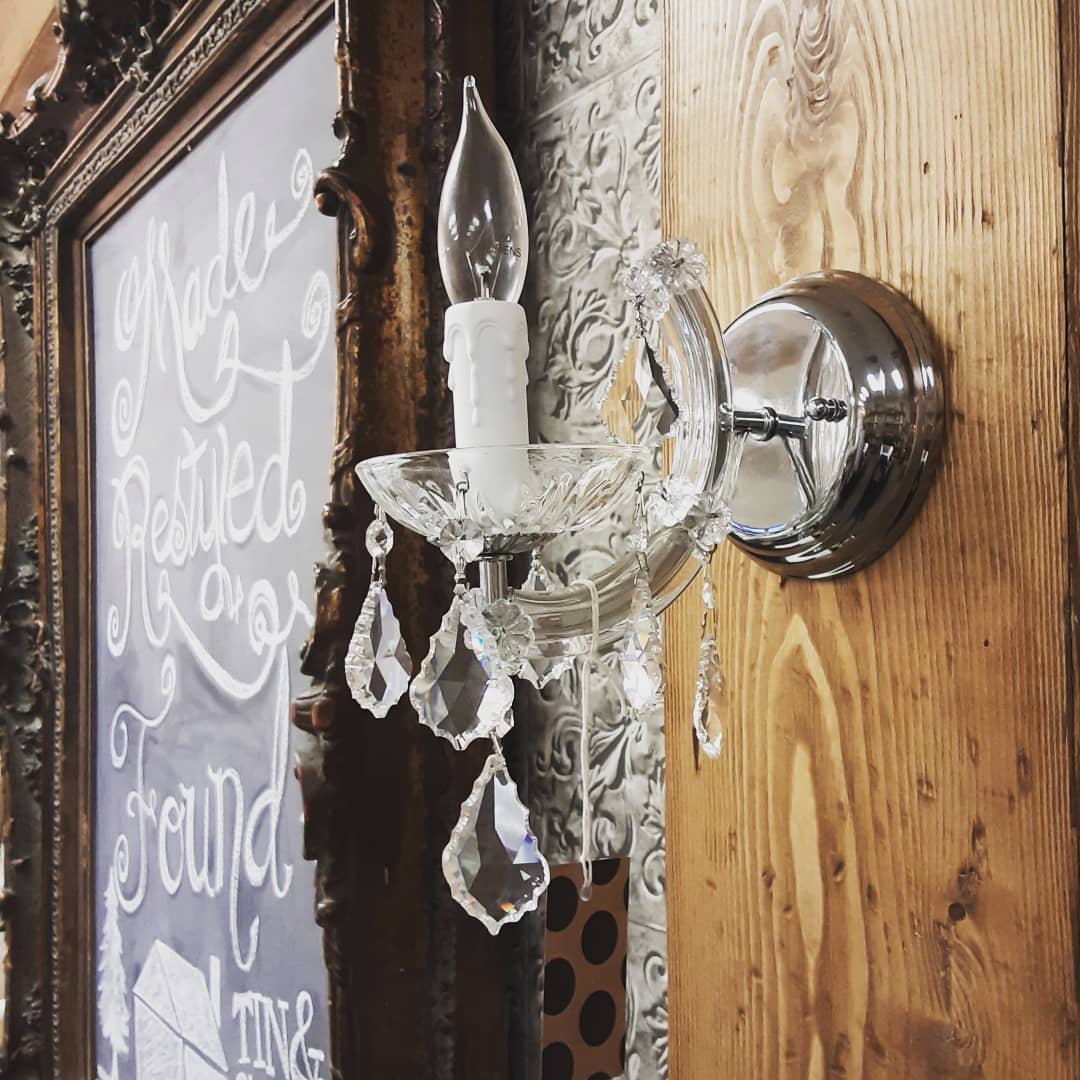 14. Pink Rhinestones with Bow On The Wall Switch Panel.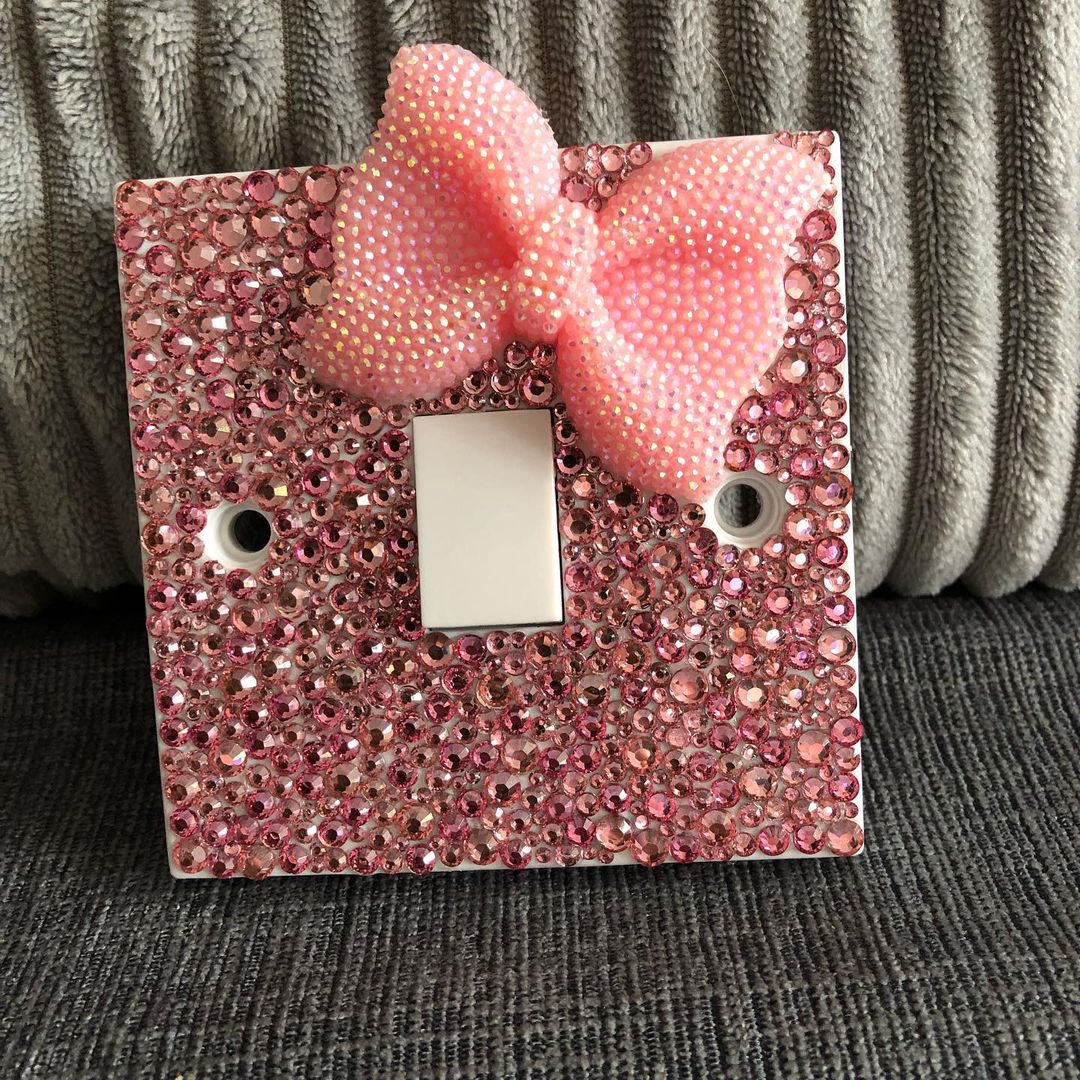 15. Metallic Color Home Decore Table with Glittering Stones.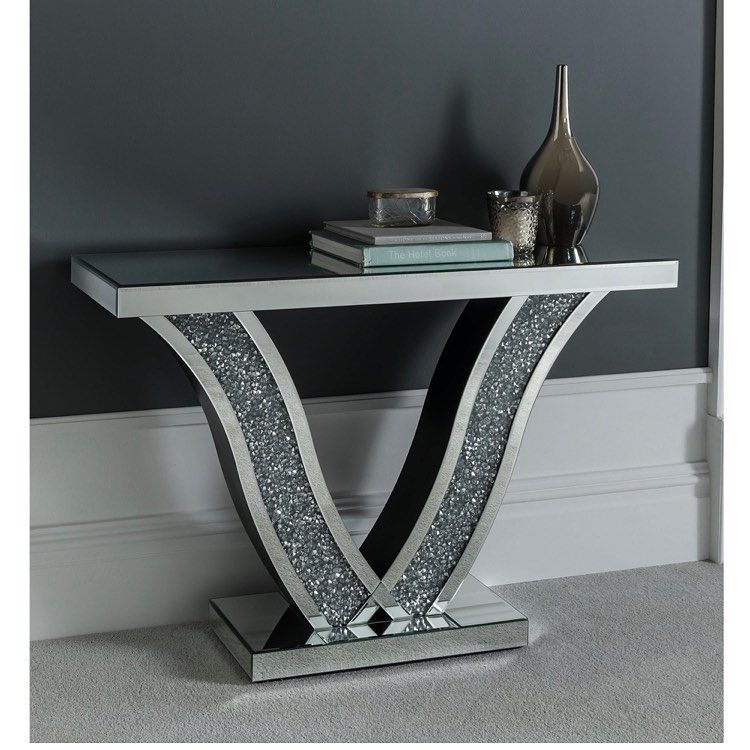 16. Bling for Your HOME: Table Lamp with Rhinestones.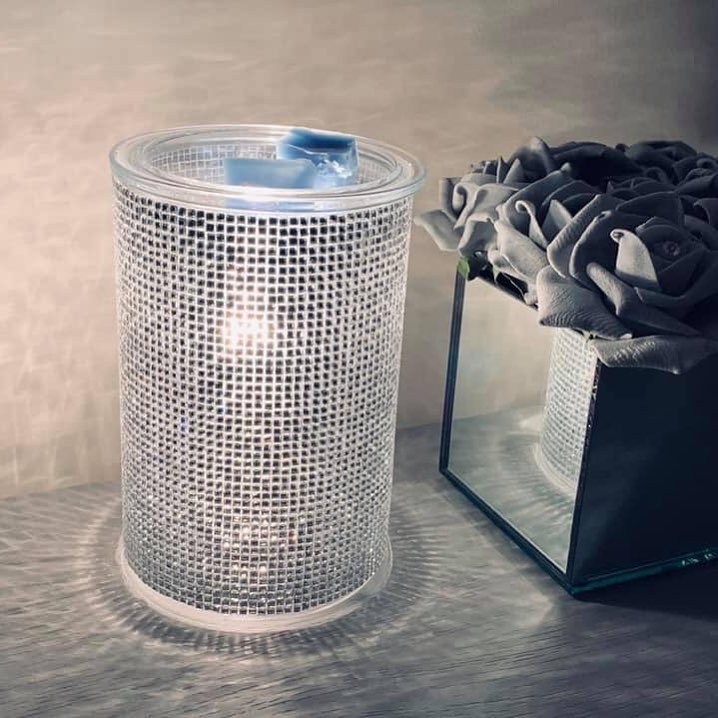 17. Bling Cosy Vibes Stunning Glass Fire Places.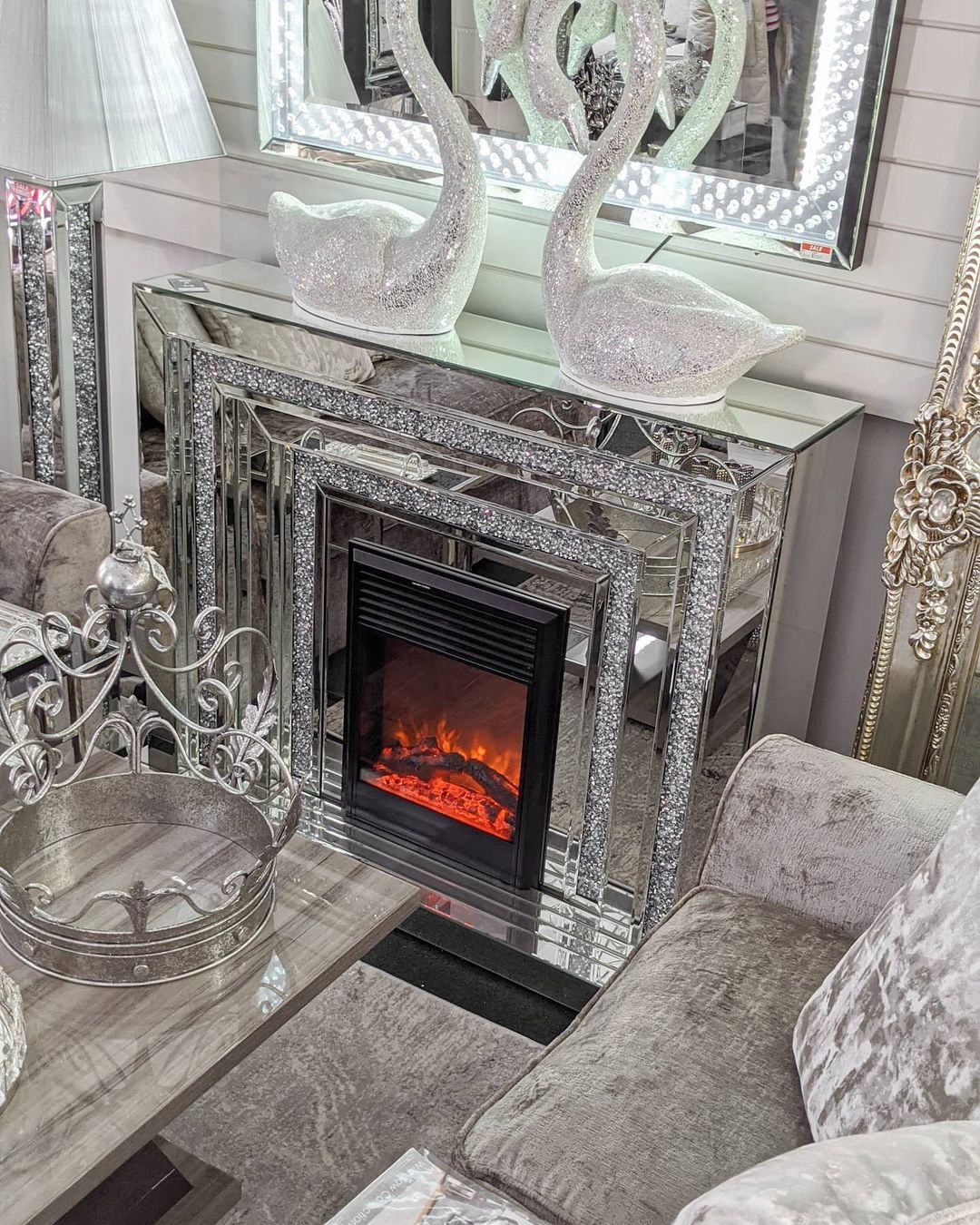 18. Beautiful Home Decor Crystal Floor Lamps.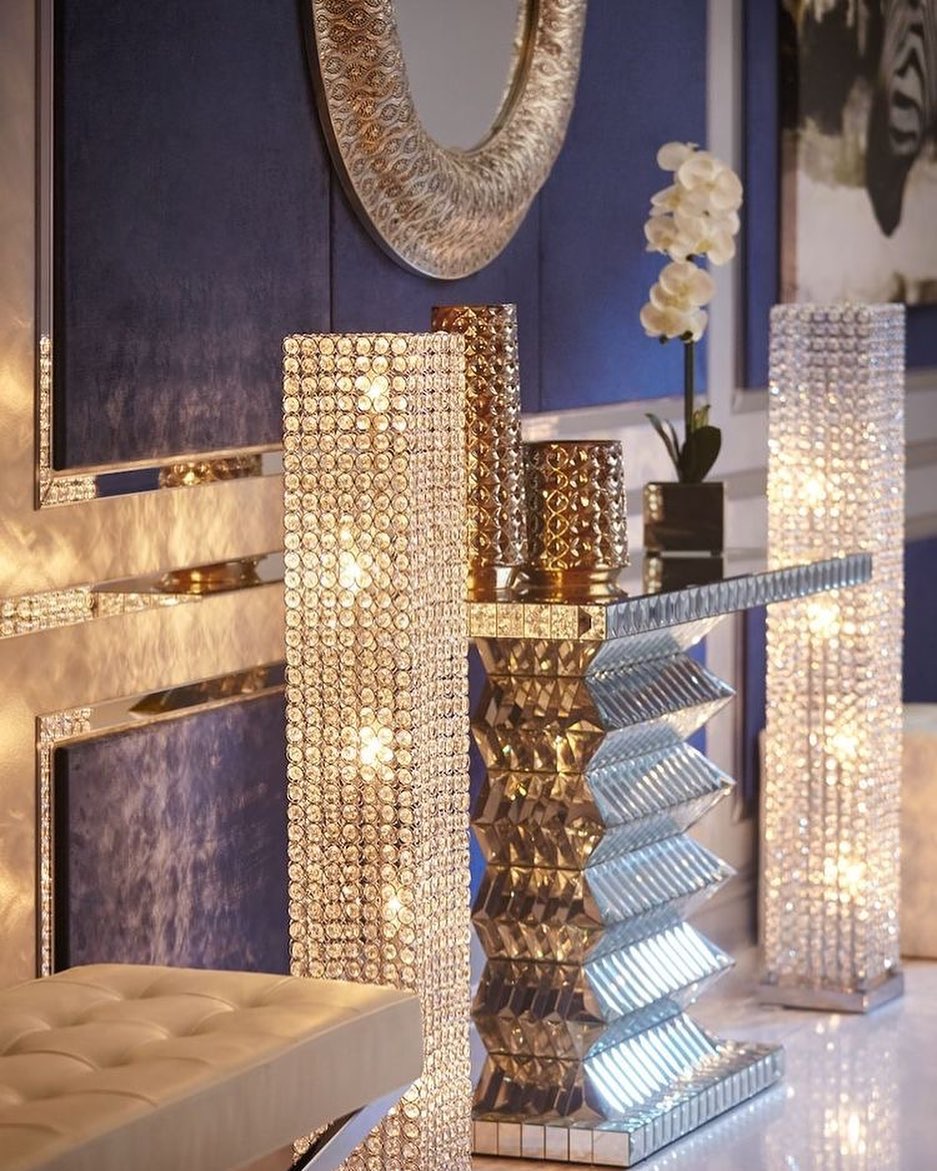 19. Bling for Your HOME: Silver Rhinestones Napkin Rings.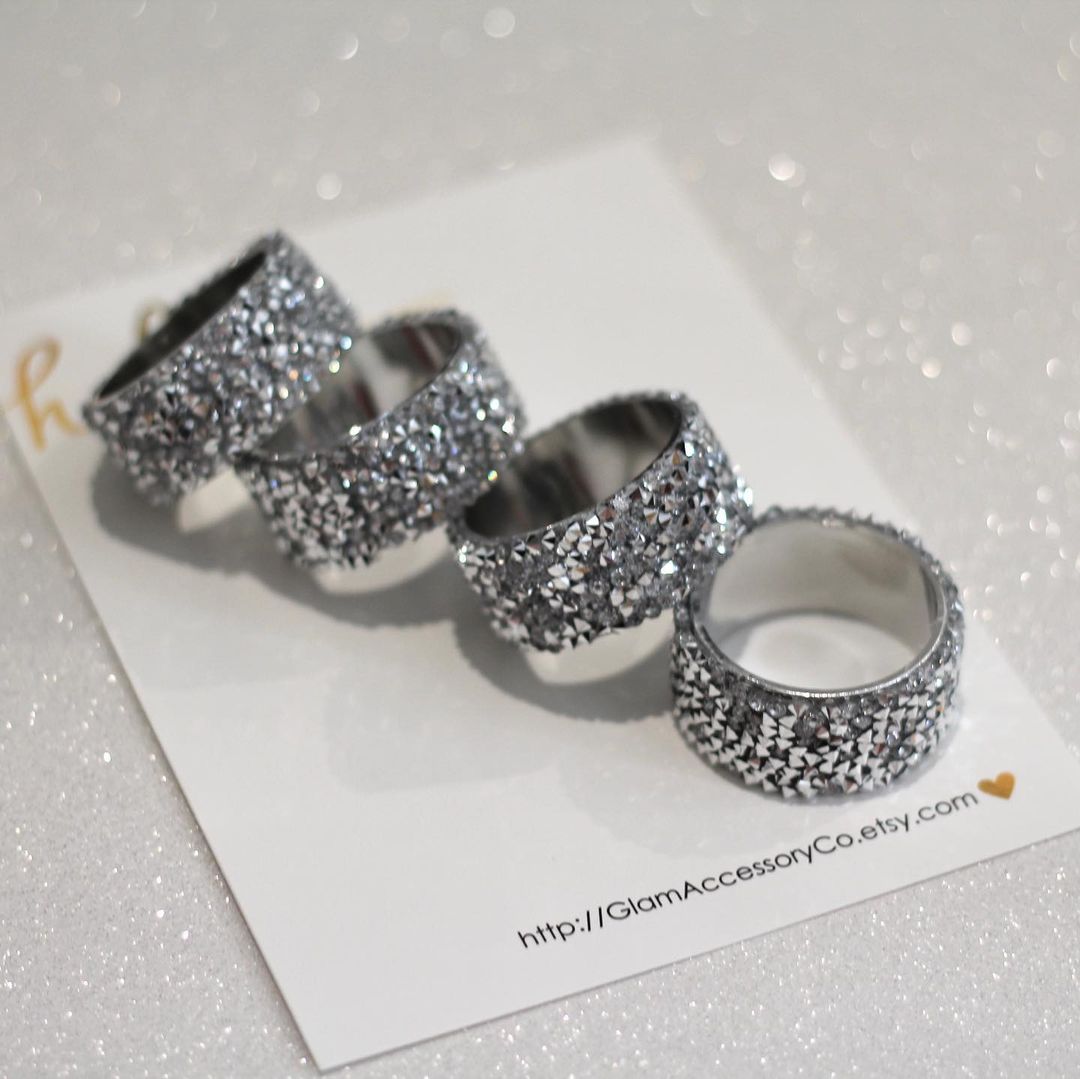 20. Elegant Silver Metalic Candle Stands with Rhinestones.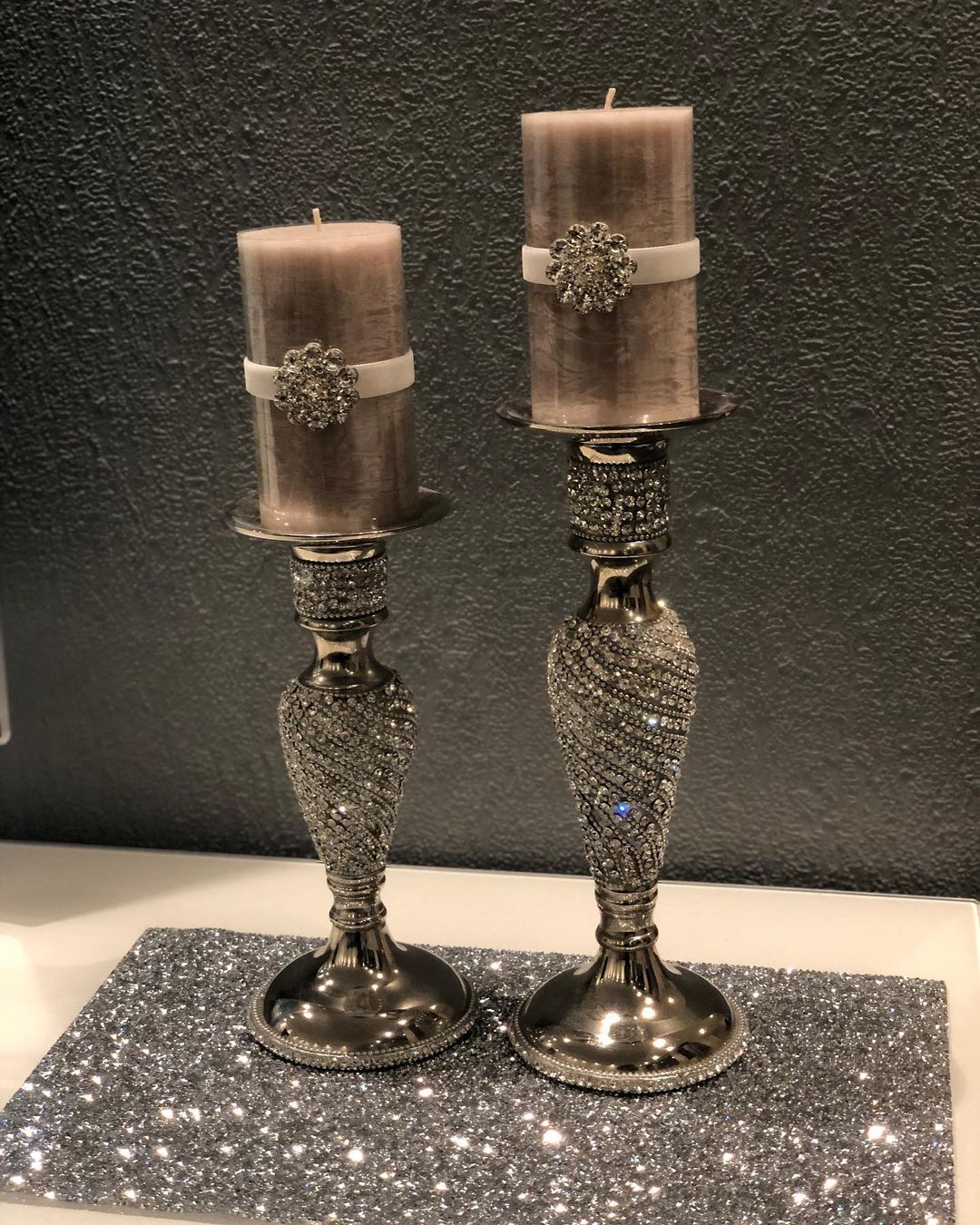 21. Bed Side Crushed Diamond Warmer.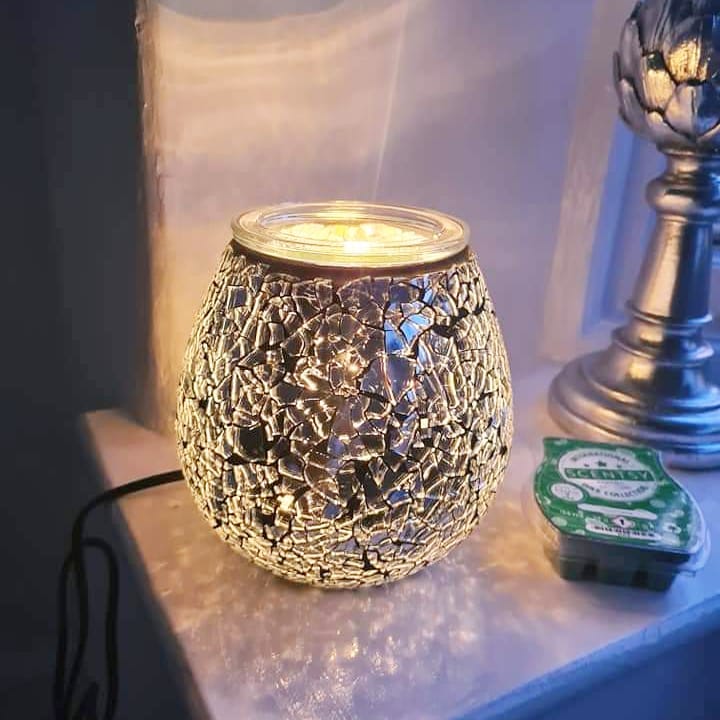 22. Bling for Your HOME: Bling Mirror On The Wall with Glass Crystals Around It.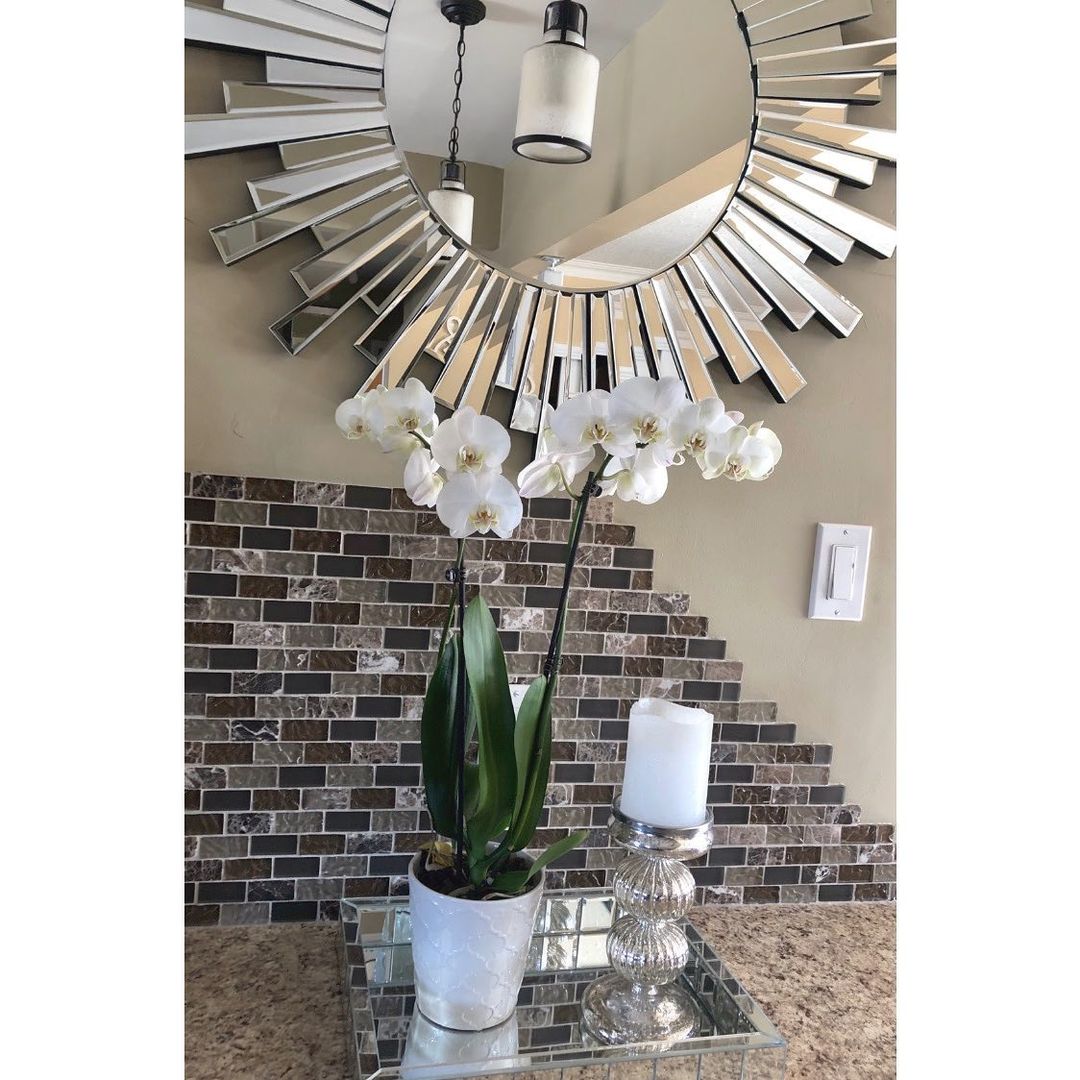 23. Center Table Crystal Home Decor with Round Organizer and Candle Stand.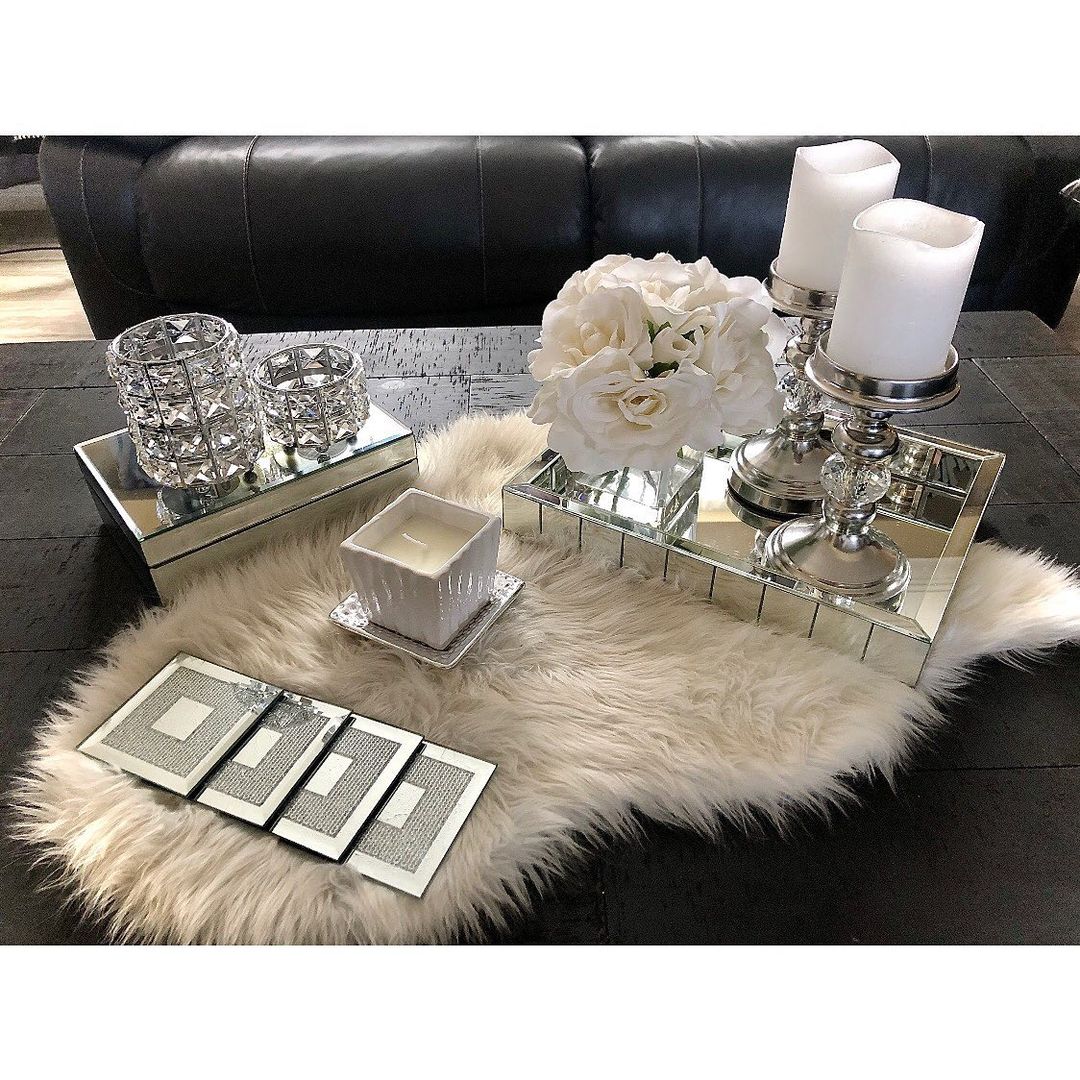 24. Bling Silver Mug Tree with A Crystal Ball On Top.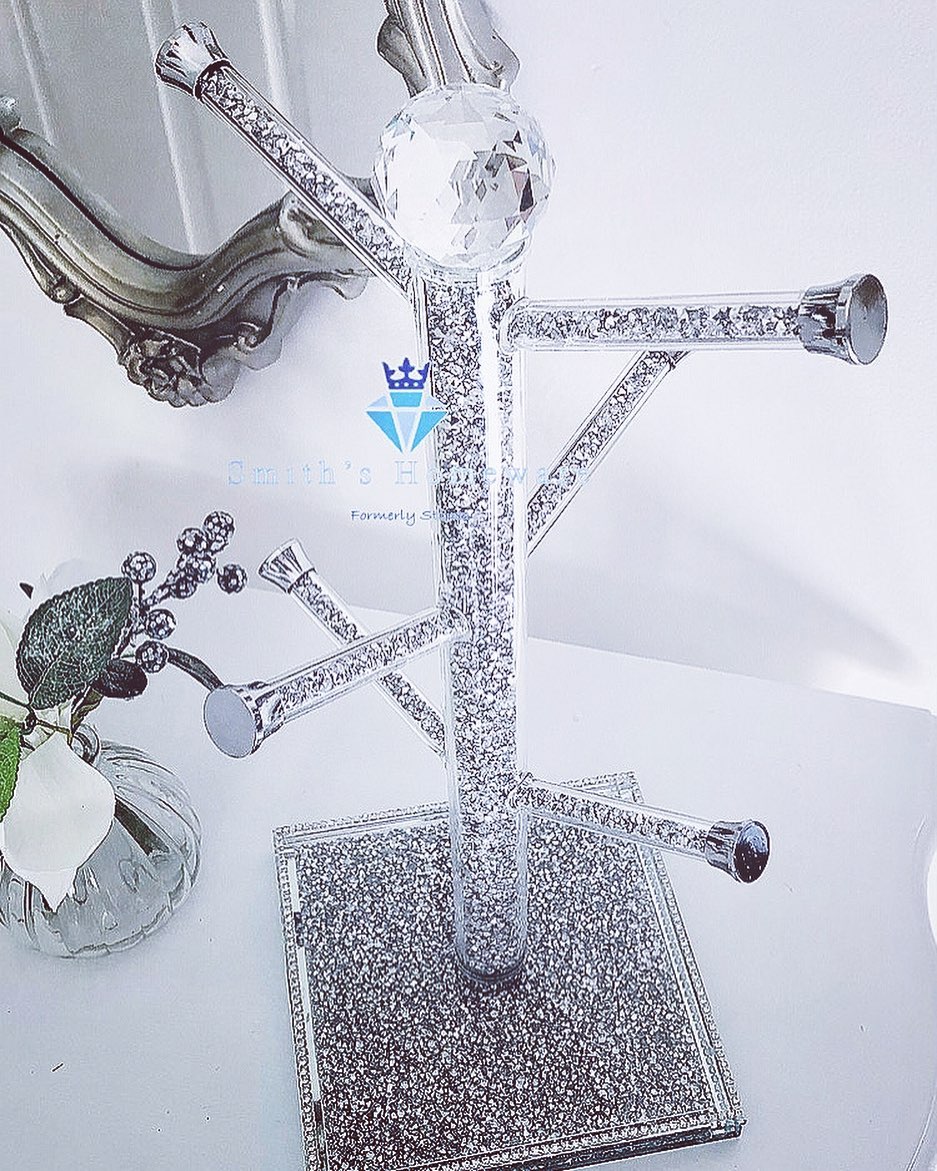 25. Bling for Your HOME: Glittering Silver Rhinestones Photo Frame.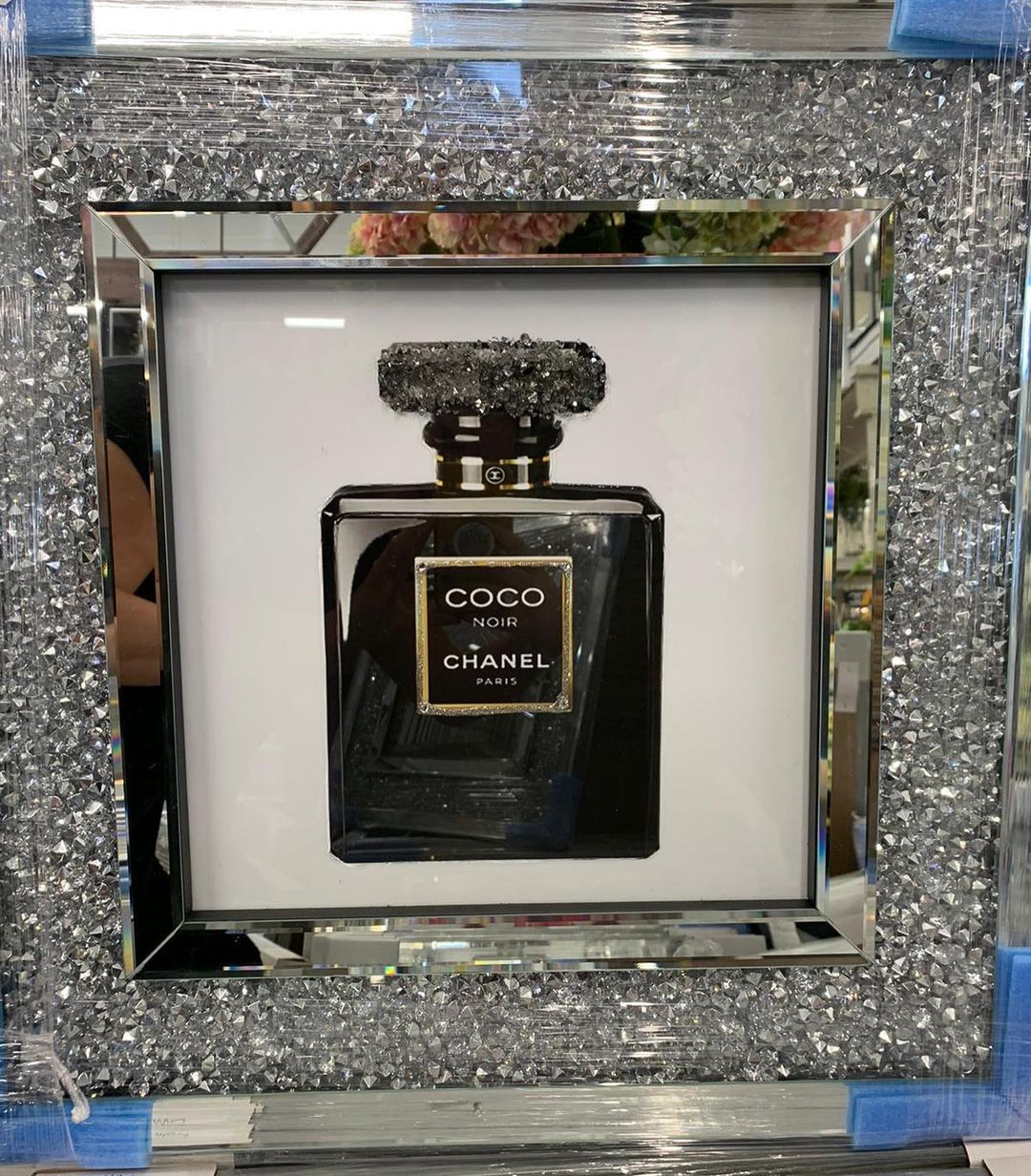 Bling for Your HOME Conclusion
There are two schools of thought for how to use bling in your home decorations.
The first is that just a touch of sparkle is all you need. A mirrored picture frame here. A crystallized ornament there.
Then there are those who want maximum bling!
Here at the SequinQueen Sparkling Life Magazine we are not ones to judge. Sometimes we love going over the top with glitter ourselves.
So whatever makes your house your home is fine by us.
And if that means you need an enormous amount of bling homeware, you're living in the right era.
All images are via Instagram where you can see SequinQueen's collection of the very best bling fashion and accessories online now!