Congratulations on adding a shimmering little sequin something to your wardrobe!
Now it's time to step outside and get noticed.
But how much sparkle is too much?
What ARE the rules for how to wear sequins?
And because life should be fun, especially when wearing sequins, how do you BREAK those rules?
Rule #1 (and This is the Granddaddy of Them All)
That piece of sequin apparel IS the accessory.
And what that means is you don't need even one other shred of something sparkly. Yes, technically shoes and a bag are accessories–Miss Cee will get to those in a moment.
But it's important to remember that if you're wearing a sequin dress, for example, it's doing double-duty.
First it's covering you up–going outside naked tends to be a bad idea. Second, it's covering you up in a glitzy, glamorous way.
And that's also the point of an accessory, like a necklace, or a pair of earrings, or a bracelet. They add the glitz and glam factor to your look.
Your sequined apparel is doing that for you too.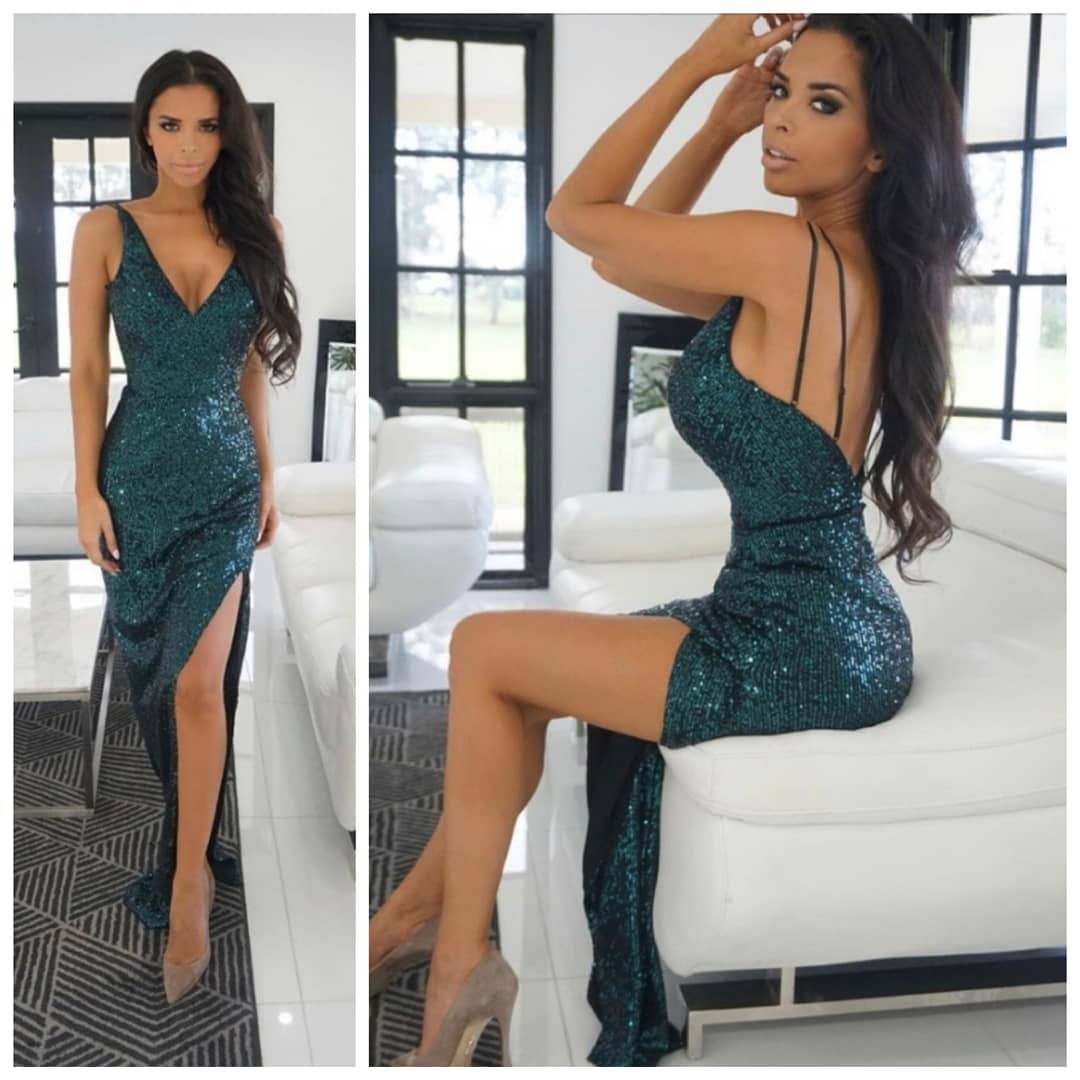 Rule #2 (Just in Case You're Still not Sure about Rule #1)
One sparkly piece per outfit.
It's not often that you'll wear a killer long sequin gown (or suit), unless you attend a lot of movie premieres, the Met Gala, you're RuPaul, or you're Miss Cee doing a Walk of Shame.
When you DO however, keep in mind that a long sequin gown, or suit, is a LOT of sequin. If you're strutting the red carpet you probably left your coat in the limo.
But should you need a coat, never NEVER use a sequin coat. Even if it was custom-made and matches your sequin gown (or suit).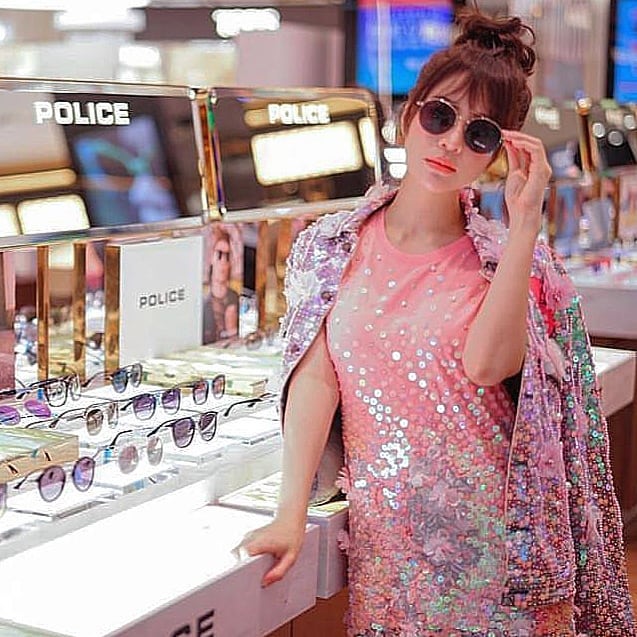 When you're not being a movie star, it's more likely you'll be layering an outfit and one piece will be sequined.
You might have a gorgeous sequin cocktail dress for a night out with your BFFs and throw a cropped jacket over the top, or you might layer a sequin jacket over a cocktail dress in regular fabric.
Either way, kids, ONE piece with sequins is enough.
Rule #3 for How to Wear Sequins
Keep your shoes neutral.
If you've ever wondered how to dress down sequins, Rule #3 AND Rule #4, next, are vital to remember.
Keeping your shoes neutral doesn't always mean color neutral. A sequin Little Black Dress POPS when teamed with red pumps and a red clutch.
Or gold shoes and a gold clutch–or silver shoes and clutch–or electric blue. You get the idea.
When accessorizing sequin apparel, neutral means no sequins, beads, crystals or other bling on your shoes AT ALL. (Though color-neutral shoes ARE a good idea if your sequin dress is a strong color, or patterned.)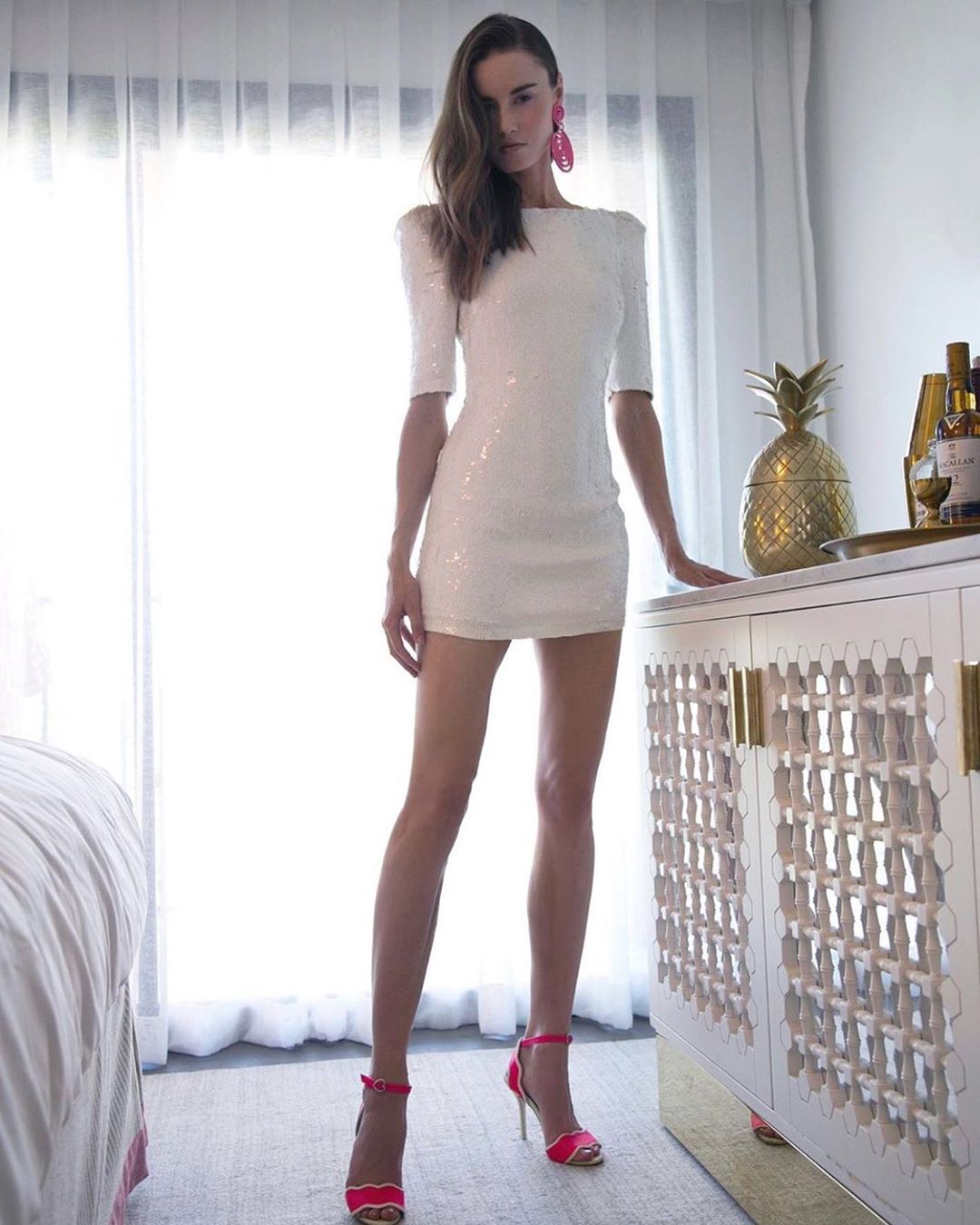 Rule #4 for How to Wear Sequins
Rule #3 applies to your bag too.
Be it a clutch, a tote, a Birkin or a supermarket shopping bag, make sure it has no bling on it and is not shiny in ANY way (and that includes ditching patent leather of any ilk).
And if you're wearing a sequin garment with a colored pattern and your bag has another pattern, colored or otherwise, the clash will be MONUMENTAL.
So nix patterned bags too.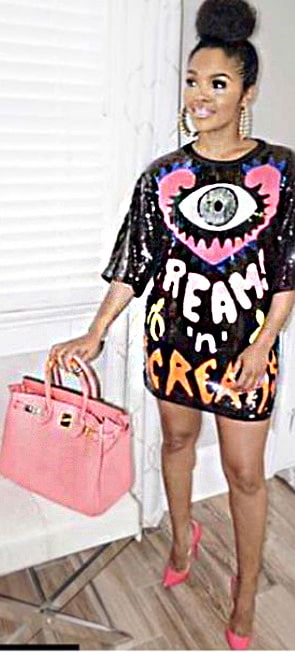 (Bonus Rule: Avoid bags with patterns in general, especially if the pattern is a monogram. I'm looking at YOU, Louis Vuitton devotees.)
Rule #5 for How to Wear Sequins
Keep your makeup subtle.
Sequin dresses have traditionally been costumes for stage performers–and the people who impersonate them.
By necessity, subtle makeup had (and still has) no place in either world.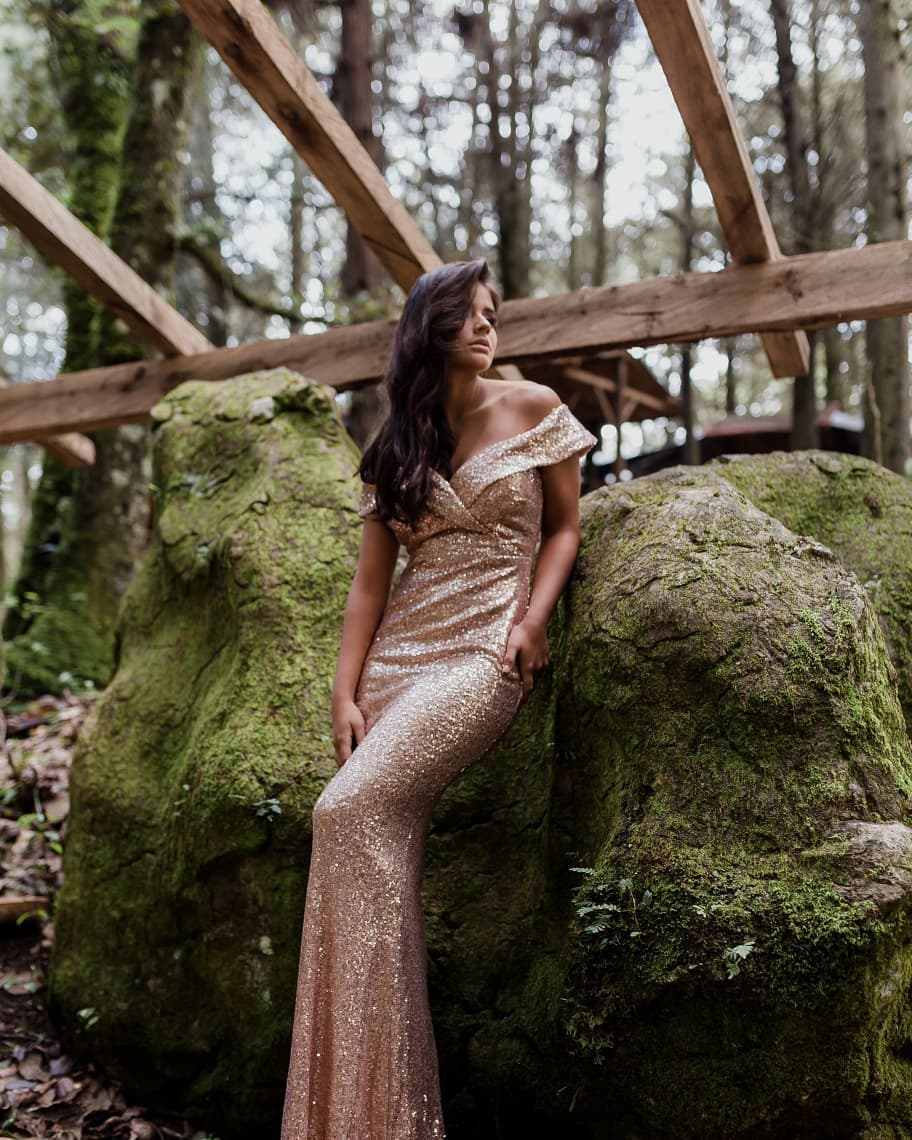 Now, thanks to the marvels of modern fabric machinery, sequins have also conquered the worlds of haute couture and everyday fashion.
You'll see them not only on European runways but also on bags, shoes, hats, tee shirts, jeans, swimwear, gym wear, and street wear.
They've become everywhere-wear, and are often seen giving just a HINT of sparkle–a sequin slogan on a shirt, a sequin pocket on a blouse, sequin trim on a skirt.
But if what you're wearing is a fully sequined short dress, pant, jacket or blouse then the sequins are your outfit's main attraction (see Rule #1 again).
And unless you're about to tread the boards, under a spotlight, with your audience 20 feet or more away, your makeup should be as low-key as possible.
Rule #6 for How to Wear Sequins
Leave the jewelry at home.
If you're wearing sequin apparel, especially a dress or long gown, don't even THINK about a necklace. Skip the bracelet. No drop earrings.
That's it. Pretty simple, right? Okay, okay. Perhaps a plain ring. Maybe a pair of earring studs. Possibly drop earrings with NO bling on them…
And this rule doesn't just apply to using sequins as eveningwear. If you've ever asked how to wear sequins during the day, or how to wear sequins casually the answer is to leave the jewelry at home.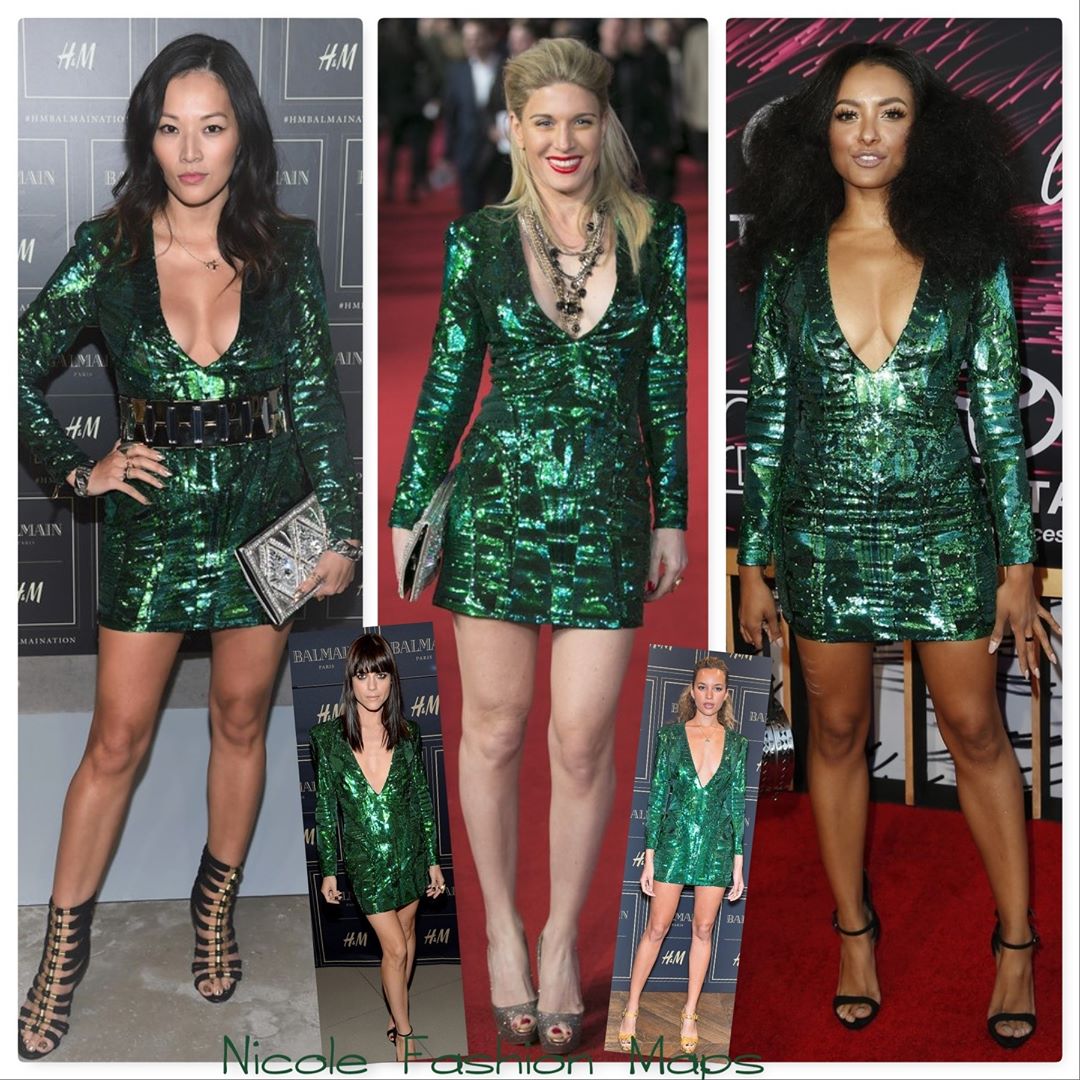 Now you know the rules for how to wear sequins, let's BREAK them and have some FUN!
How to Wear Sequins: Anti-rule #1
Okay, so TWO sparkly items is fine. IF they never meet.
People who are confident dressers often break the rules–and they do it with style. Rule-beaking can even become fashion law.
(THANK YOU Marlene Dietrich for wearing pants.)
So when you want to wear another shiny item in addition to your sequin garment, here's how to do it:
Think about it like this: two shiny items repel. And that means you don't put them next to each other when wearing them.
Sequin slacks with a shiny necklace? Fine. Your blouse or top is between them.
Sequin blouse with blinged-out shoes? No problem. Your pant, skirt or jeans are keeping them away from each other.
But a sequin jacket over a sequin blouse? Or a sequin skirt with a metallic belt? Nope, and no way.
Anti-rule #2
You can even break anti-rule #1
And you do it by layering sequins and shiny accessories on in colors that compliment each other.
Are you feeling EXTRA brave? Do you wanna break ALL the rules for accessorizing sequin apparel?
How about a white sequin pant, black sequin long-sleeve, collarless blouse, pearl necklace, leather belt and cuffs with metallic accents, plus statement earrings?
Think it can't be done?
Chanel begs to differ. Color blocking, plus pairing the eternal couple of Black & White throughout the garments and accessories make this look work.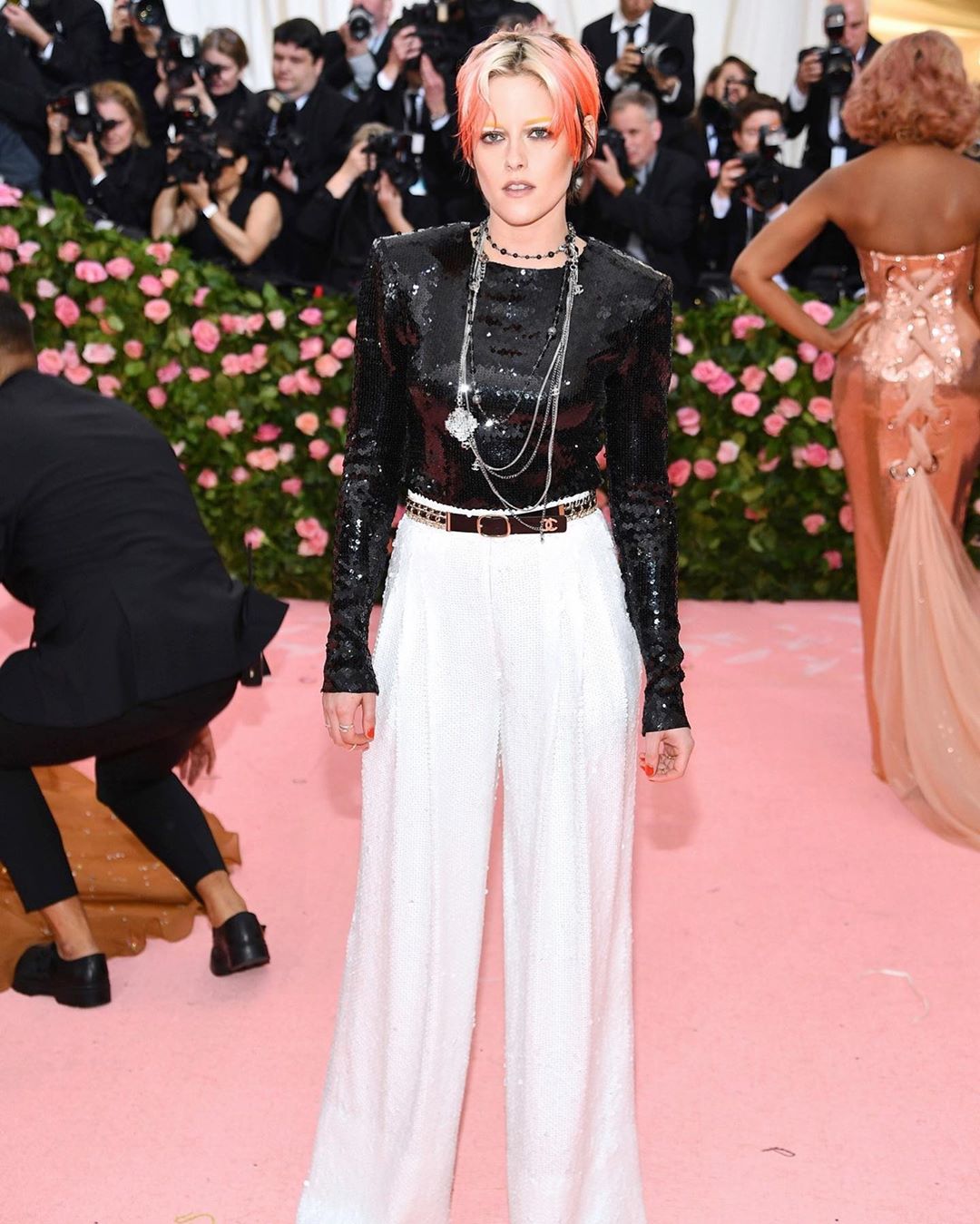 Anti-rule #3
There are no rules. PILE on the bling.
Sequins are perfect for parties. So throw out ALL the rules about how to wear sequins.
When the mood is Big Fun throw everything on that catches your eye and have a DAMN fine, sparkly night!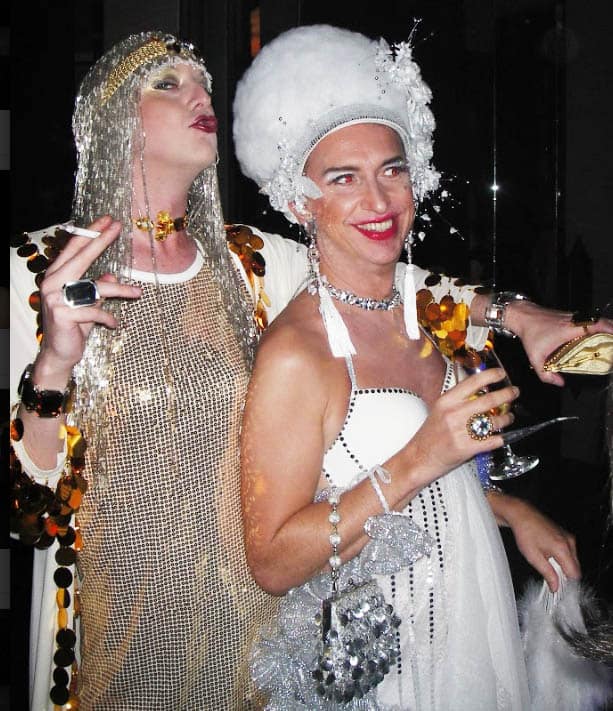 How to Wear Sequins Conclusion
When it comes to how to wear sequins, less is more–because that sequin item you love IS the accessory.
But if you're in party mode, then more is more. Go bling-berserk with not only your sequin clothing but also your accessories.
Just don't tell anyone you heard that from Miss Cee.