If you're looking to add some bling to your wardrobe you'll discover a lot of the sequin, bead, rhinestone and crystallized dresses and gowns available come in all black, all gold, all silver or all red. Look a little harder though and you'll be rewarded with stunning colorful sequin dresses fit for a queen.
Sequins, rhinstones and other fashion embellishments come in every color imaginable. So when fashion or fabric designers mix colors well the result is often a multicolor sequin dress of vibrant, eye-catching beauty.
Multicolor Sequin Dresses are a Fashion Statement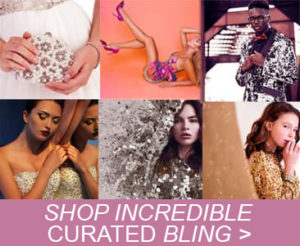 Here at the SequinQueen Fashion Blog, we've found 70 of the most glamourous, enchanting and often whimsical colorful sequin dresses just for you. So if it's inspiration you need to splash some color onto your dresses and into your life, read on!
1. Pastel Yellow Long Gown with Bow and Sequins.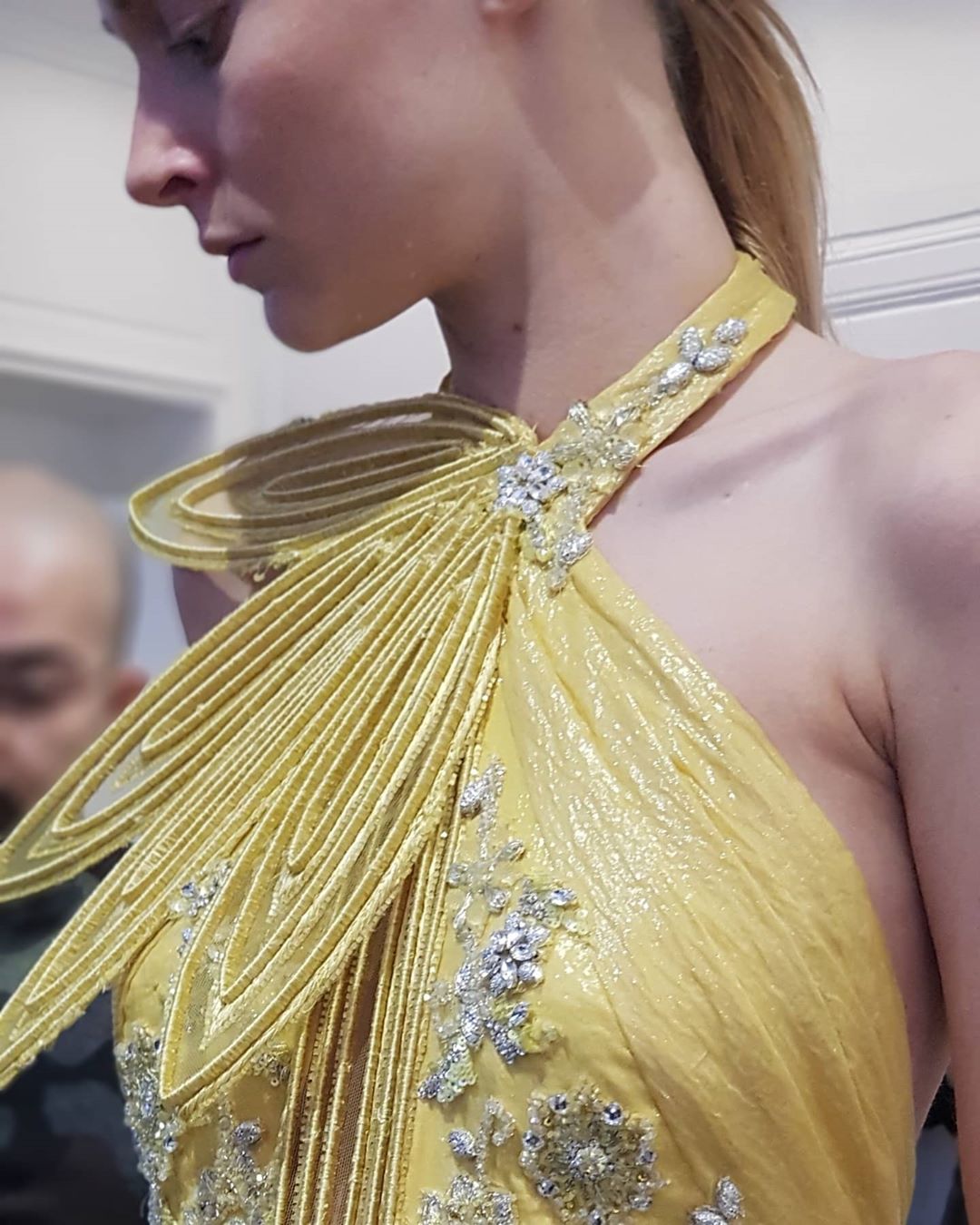 2. Rose Gold Long Sleeveless Gown with Open Back.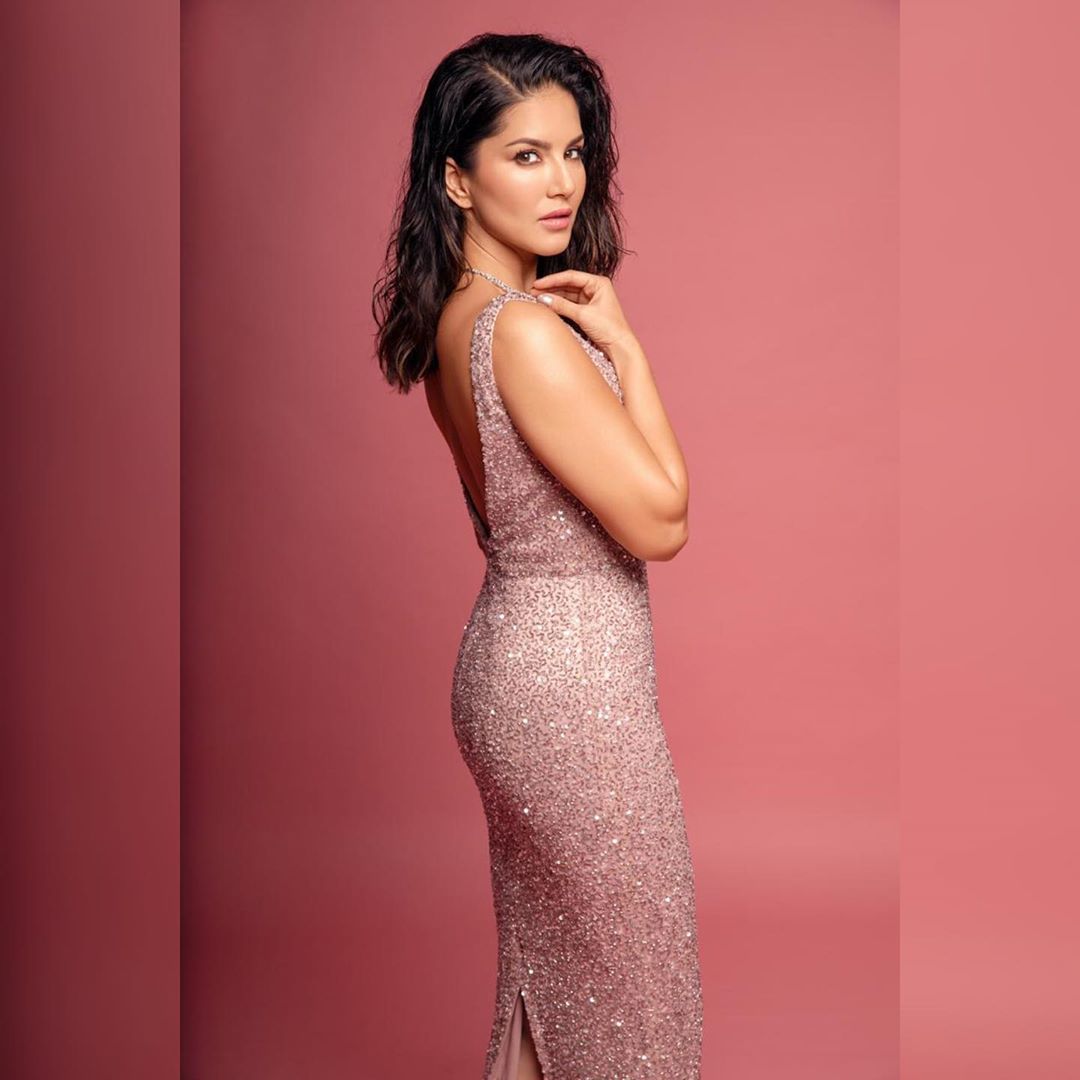 3. Turquoise Couture Short Sequin Dress with Rhinestones and Full Sleeves with Train.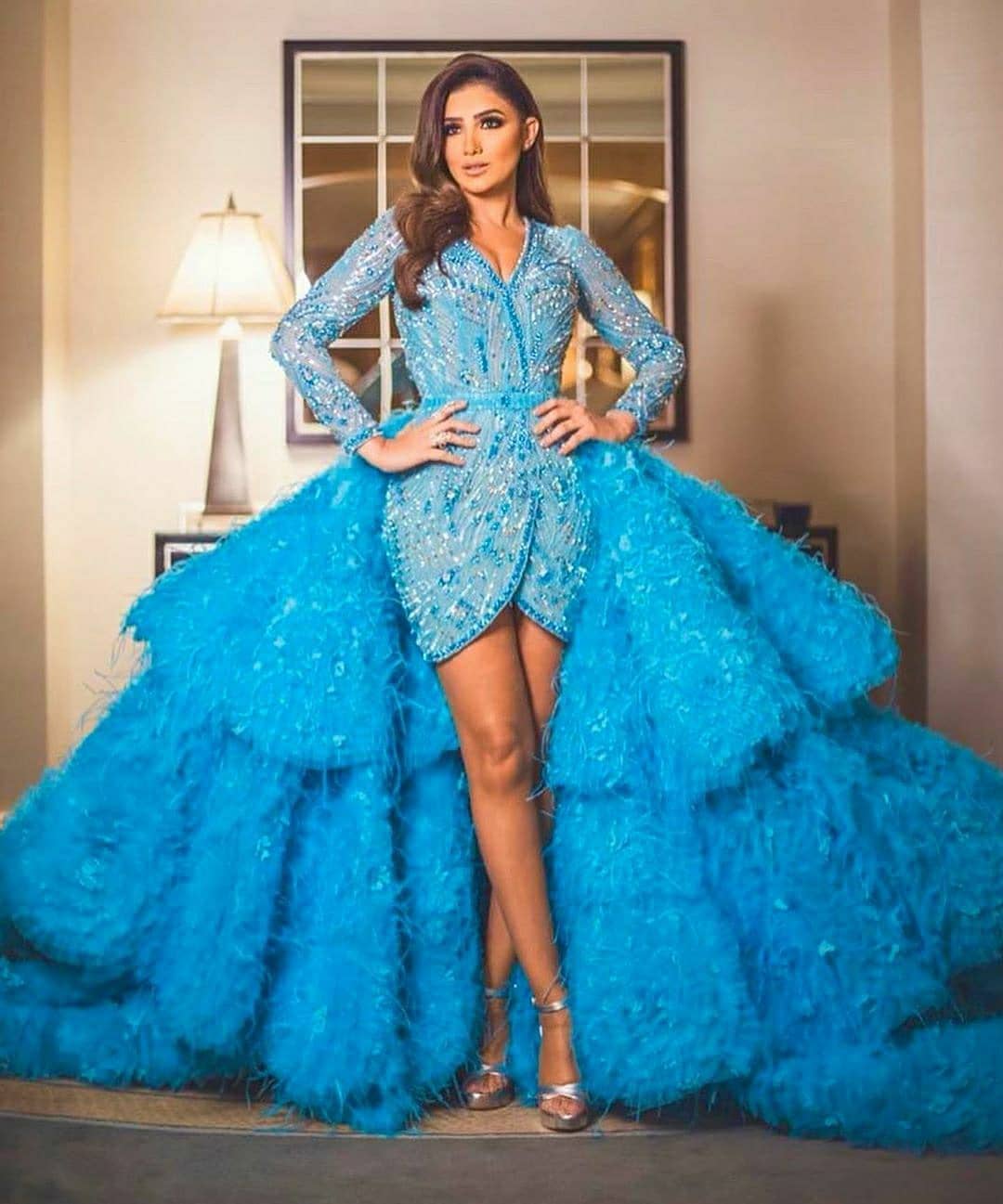 4. Blue Sequin Couture Full Sleeves Dress with High Slit and Train.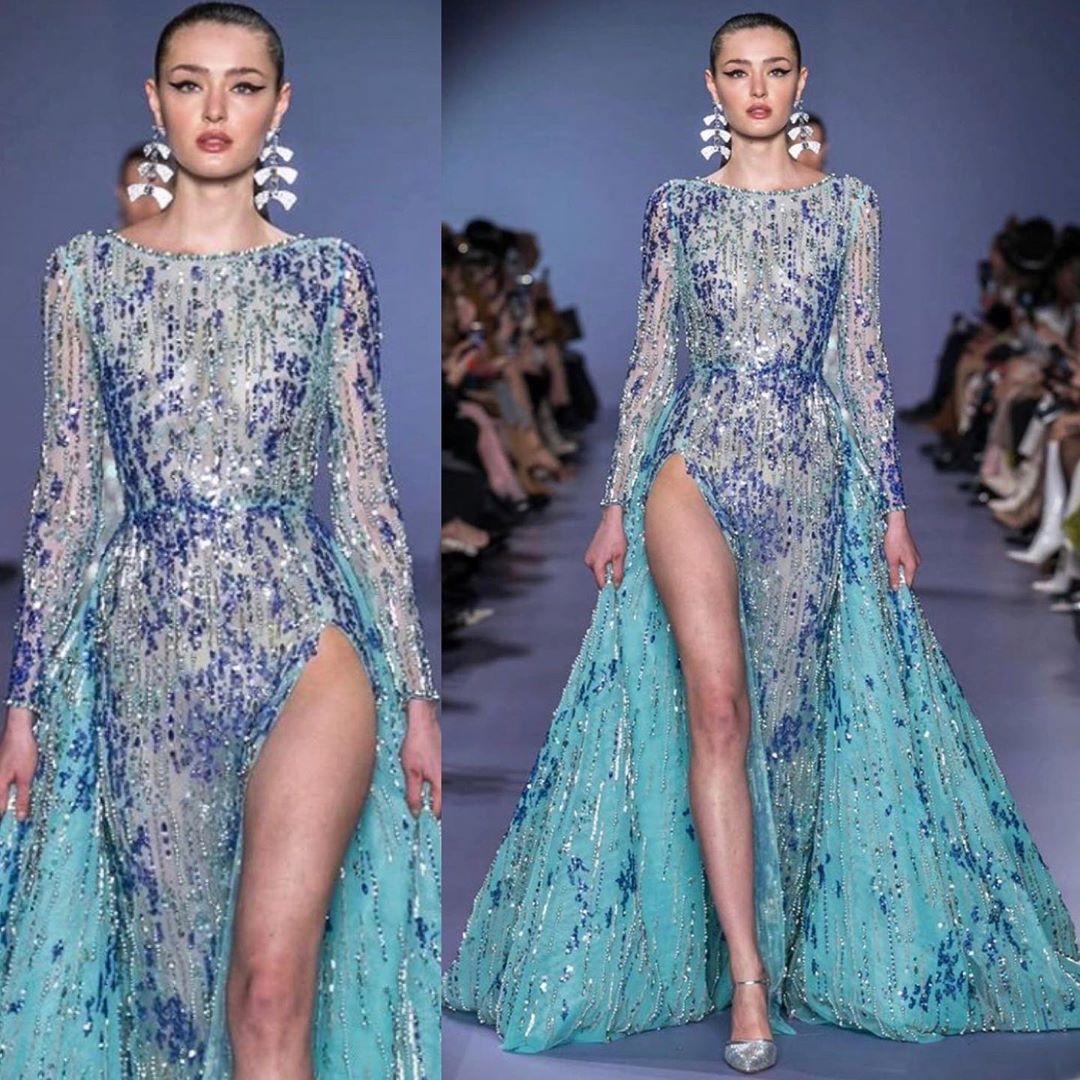 5. Orange Rhinestones and Crystals With Feathers Couture Gown Detail.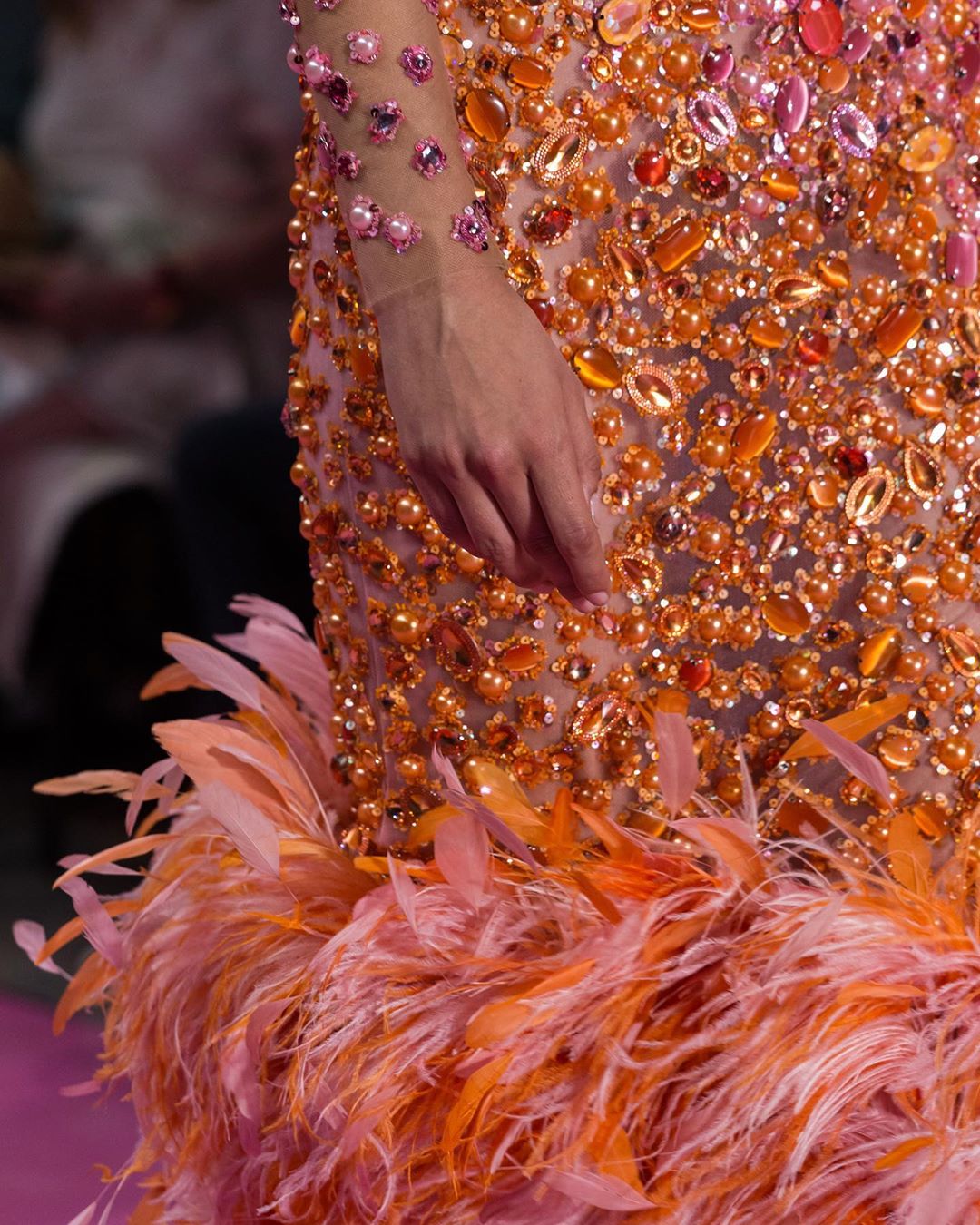 6. Emerald Green Sequin And Beads Bodysuit with Slits.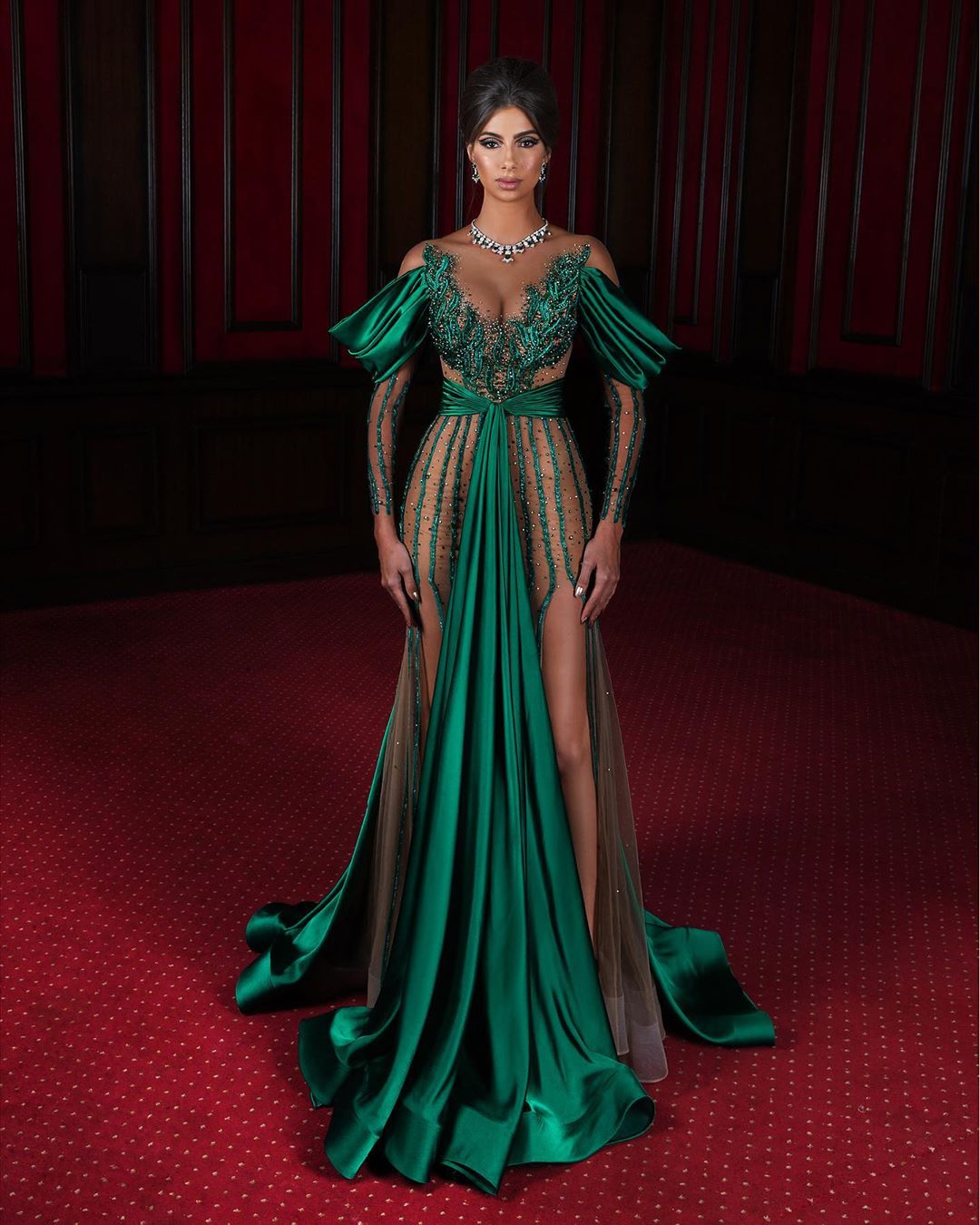 7. Multicolor 20-Foot Long Hand-painted Stained-glass Cape Full Of Swarovski Crystals.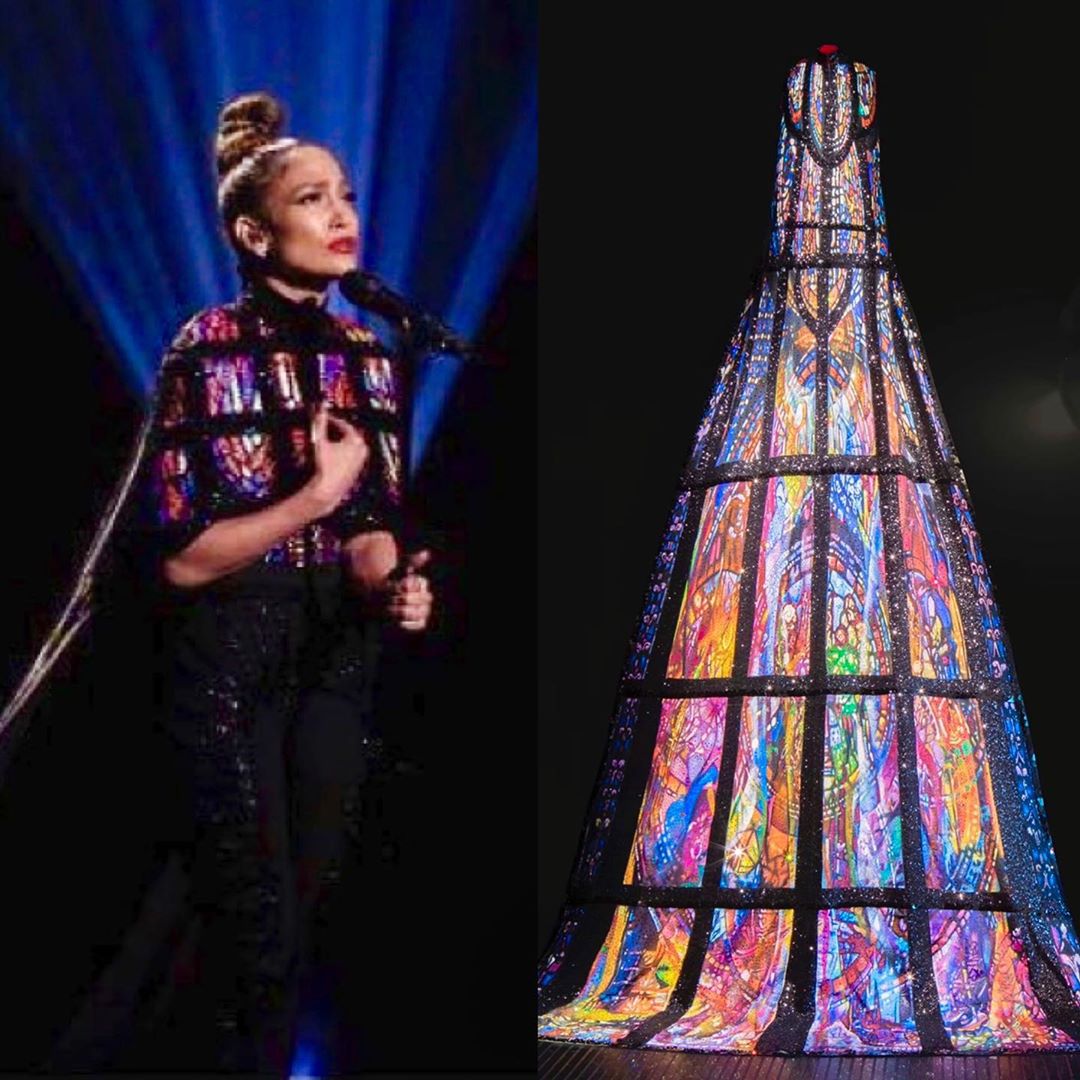 8. Light Pink Off the Shoulder Long Gown with Sequin Stars.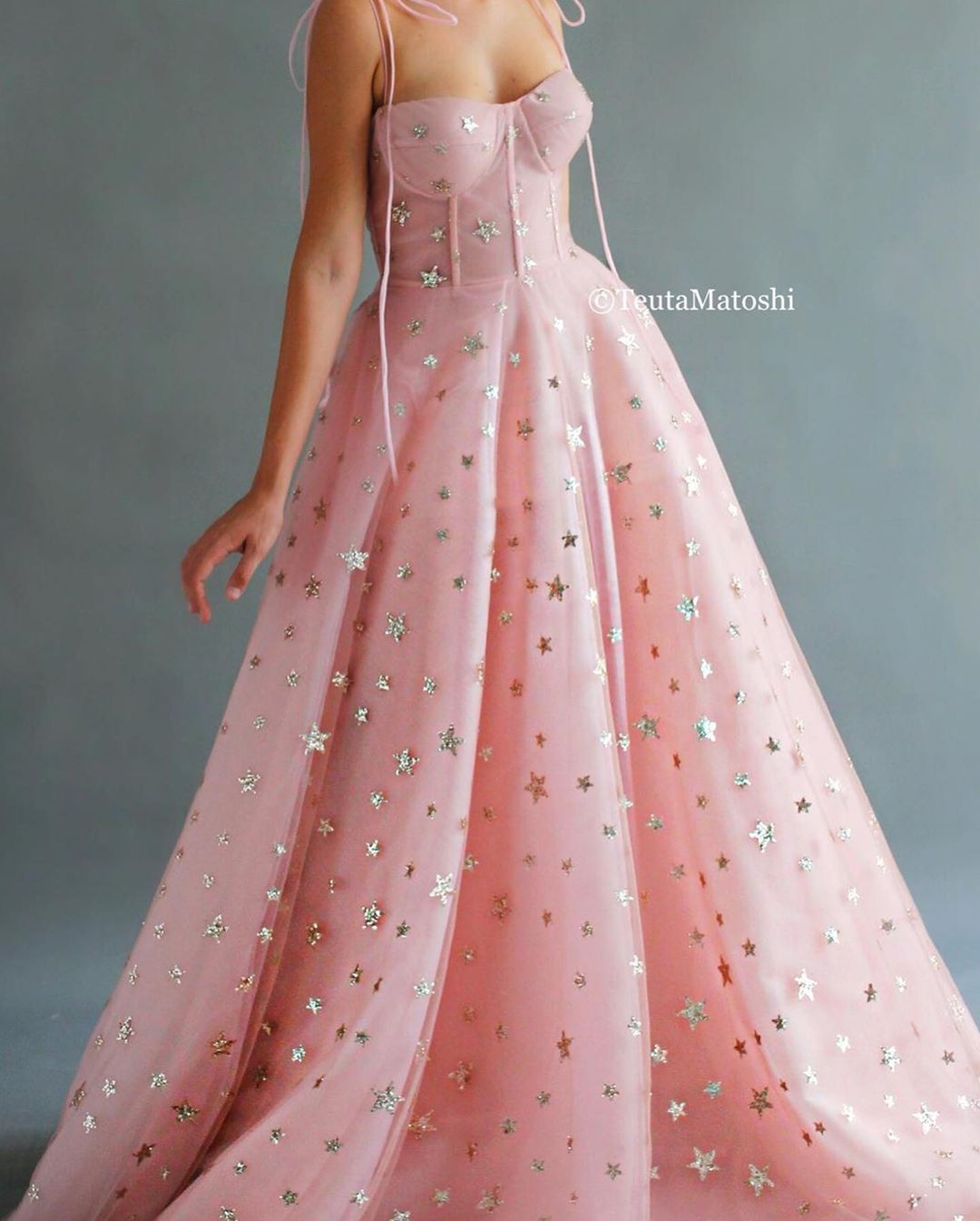 9. Dark Green Off the Shoulder Long Sleeves Gown with Beads.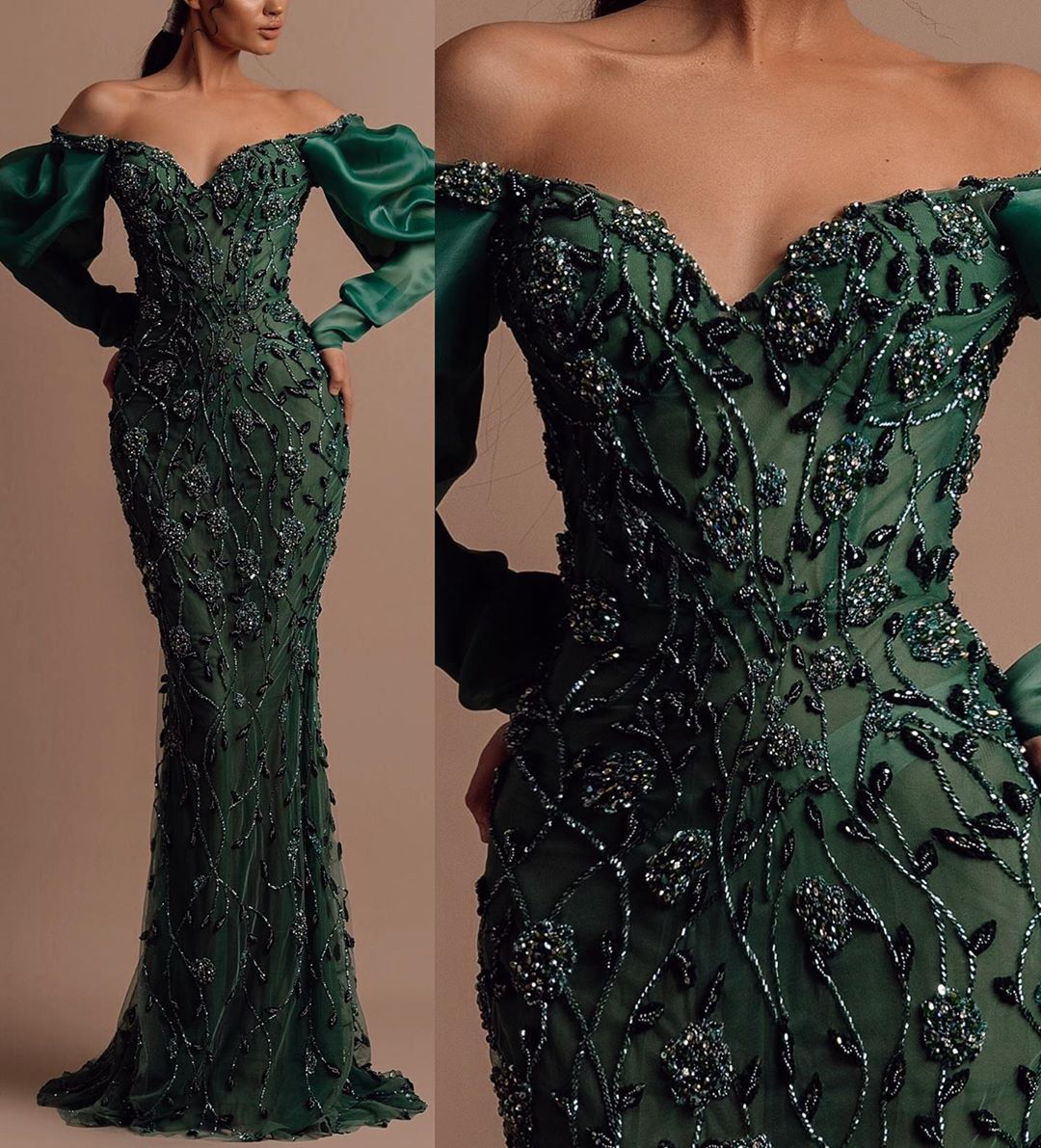 10. Multi-Colored Sequin Top with Matching Hat.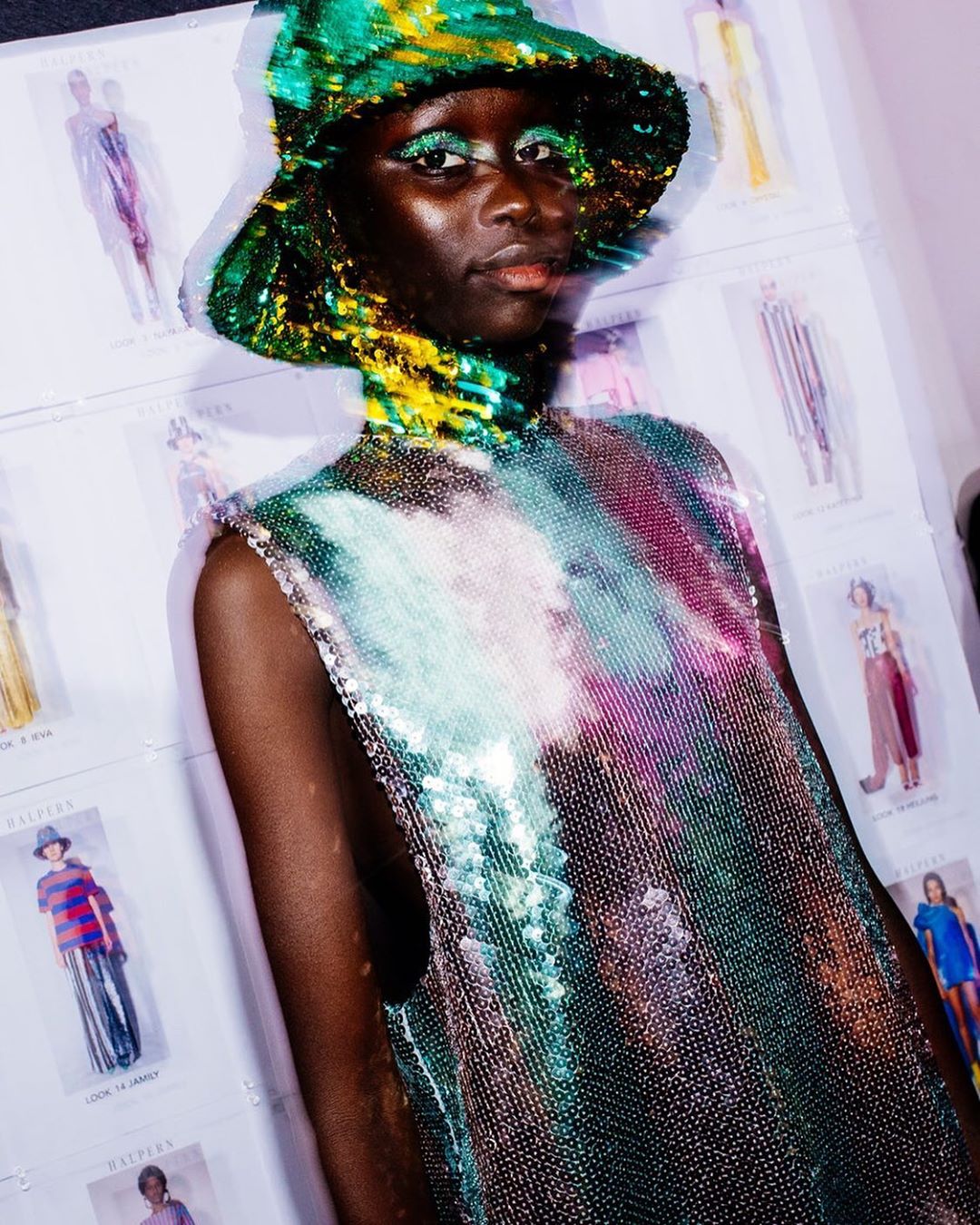 11. Multicolor Sequin Dreses with Black and Gold Stripes and Fuchsia.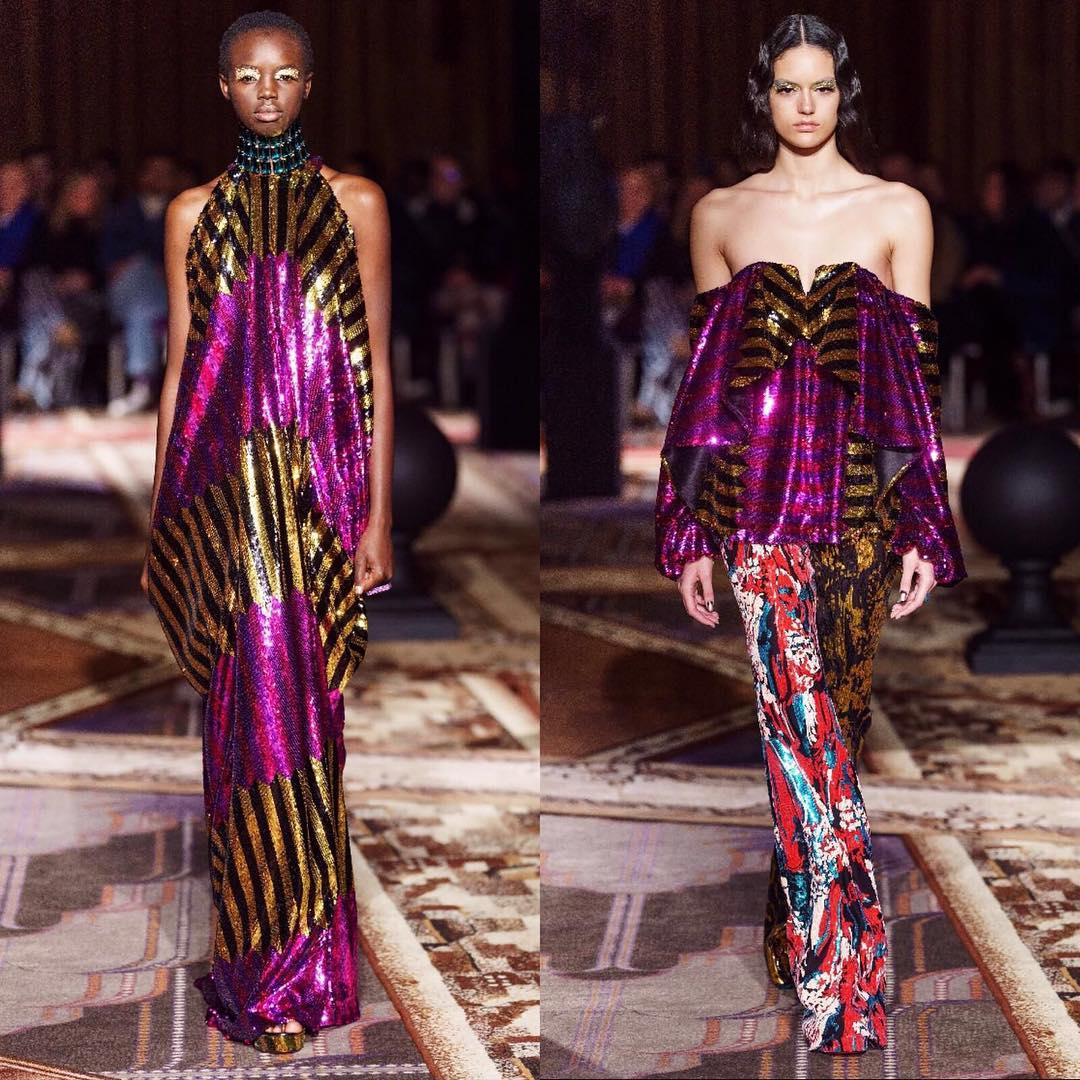 12. Long Couture Sleeveless Colourful Sequin and Crystal Dress with Train.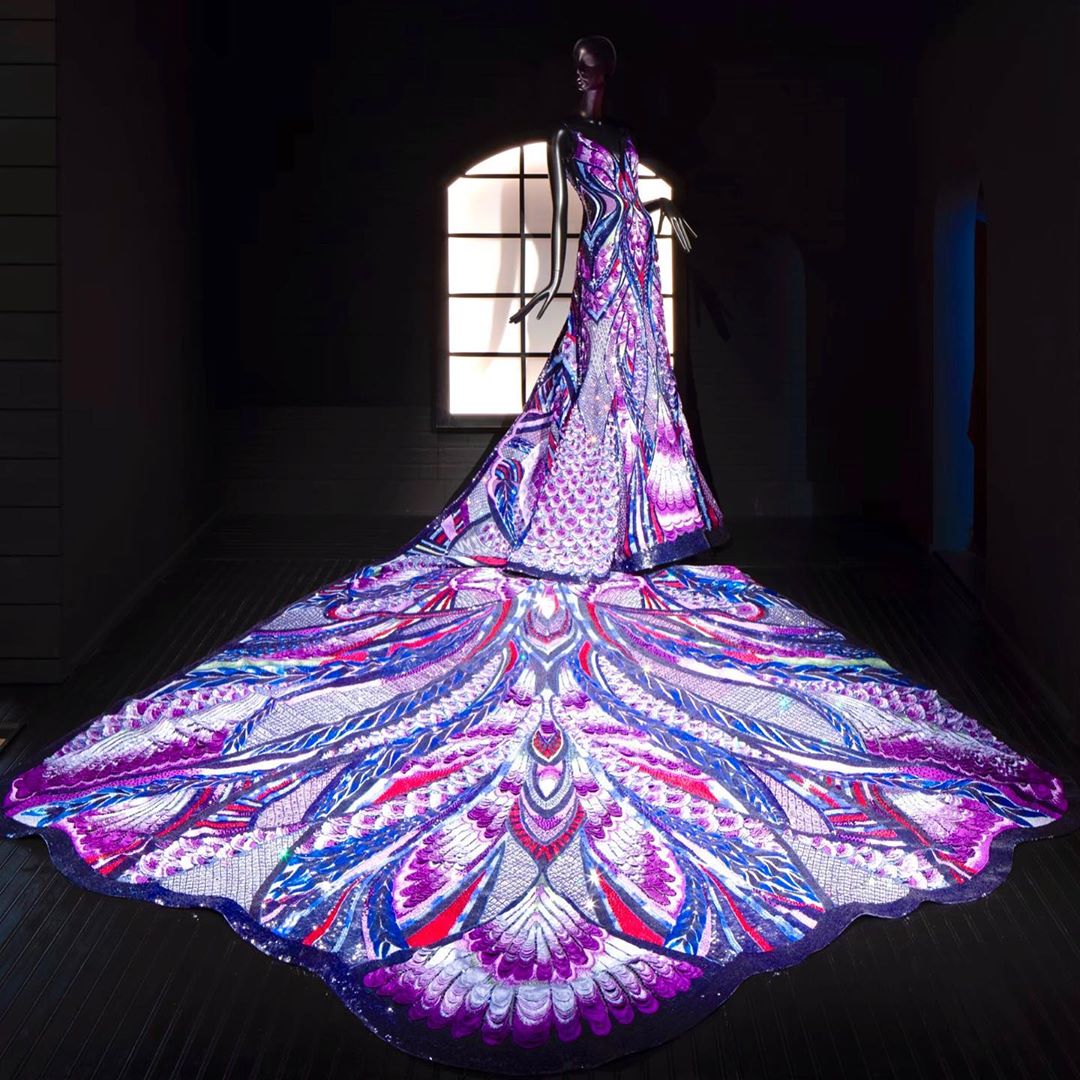 13. Green Sweetheart Neckline and Sequin Flowers Dress with High Slit.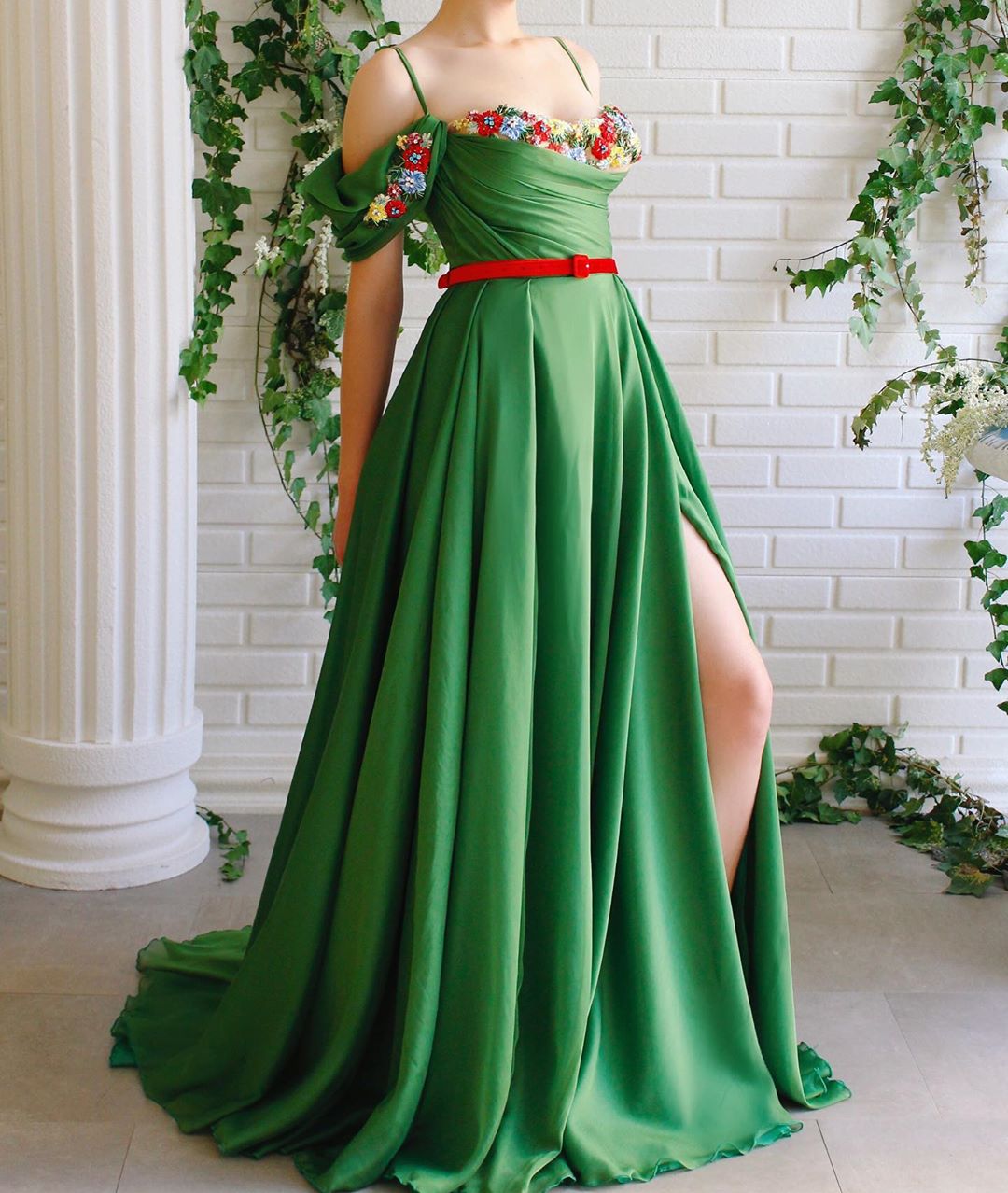 14. Dark Red Long Gown with Deep V-Neck and Full Sleeves.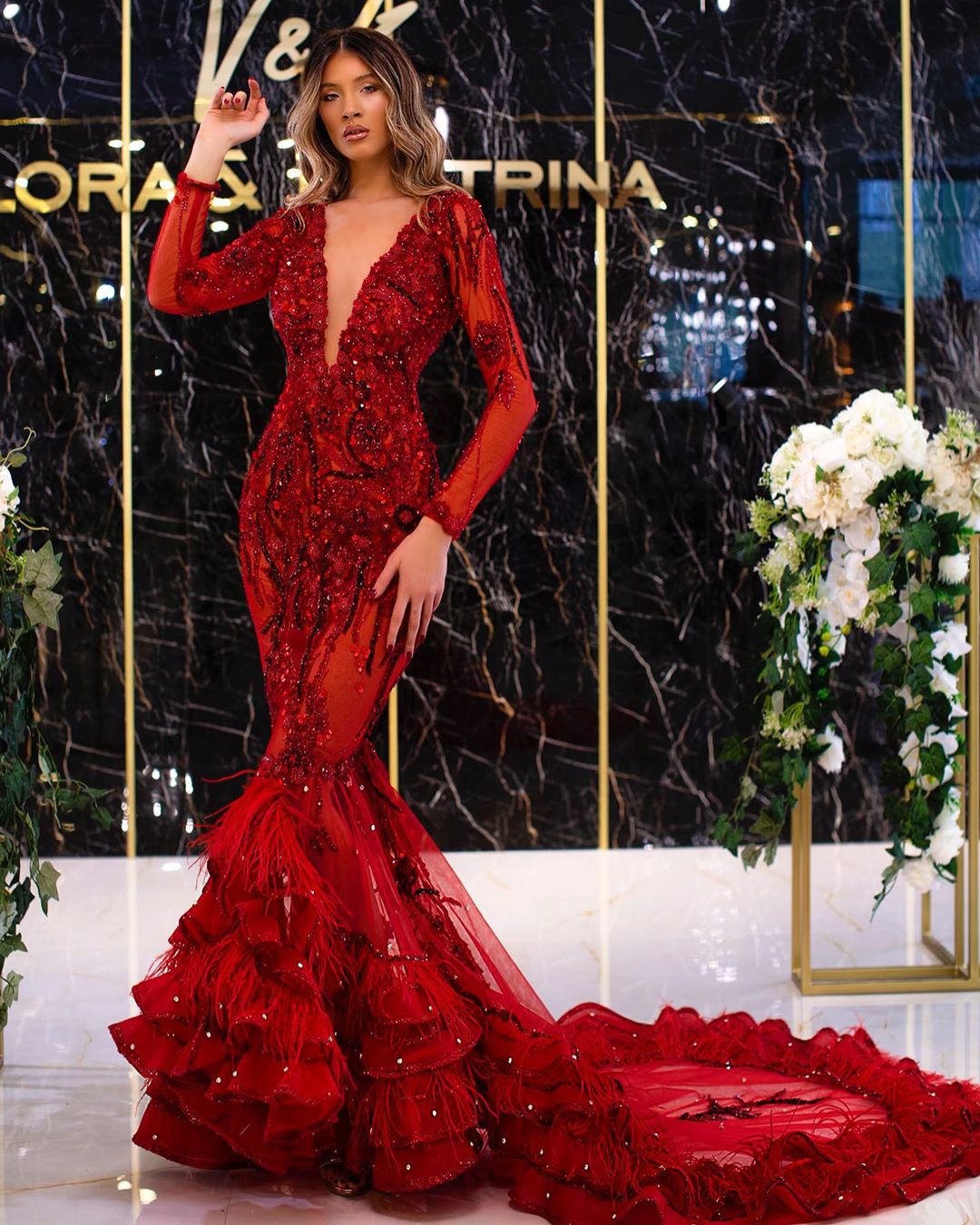 15. Glittering Orange and Red Sequin Top with High Collar and Full Sleeves.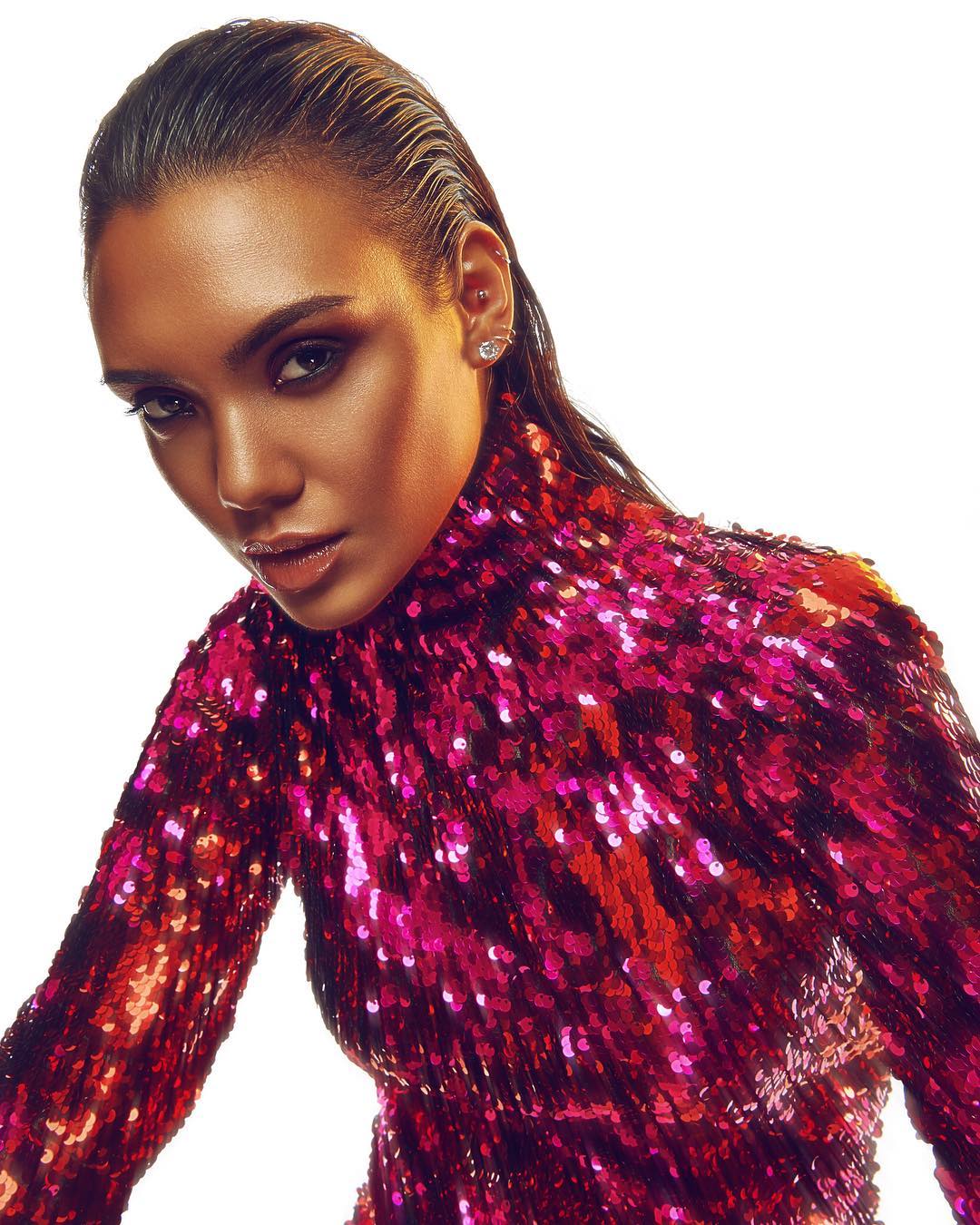 16. Shimmering Multicolored Sequin Long Cape Dress.
17. Multi-Color V-Neck Sequin Jumpsuit.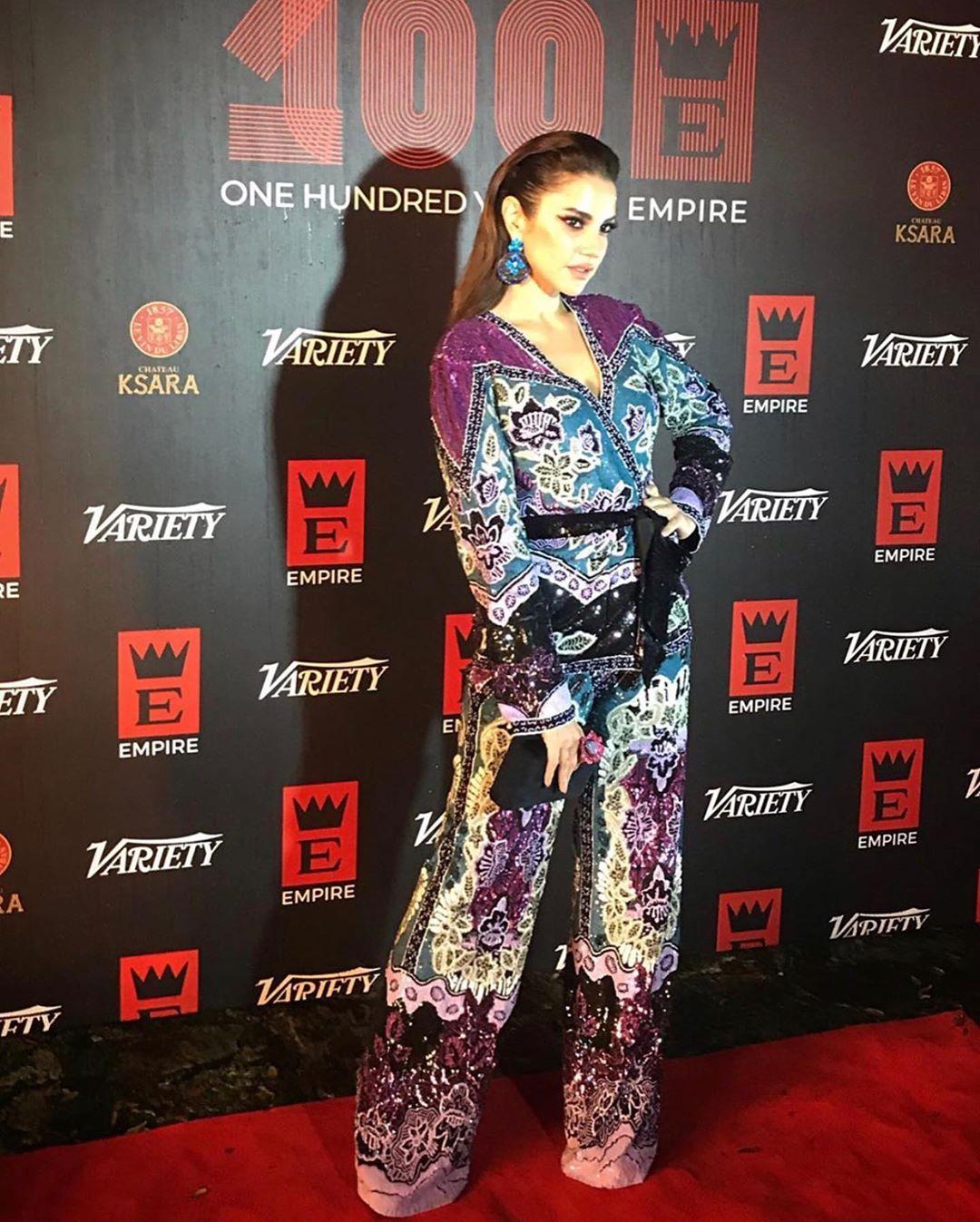 18. Colorful Sequin Short Dress with Bell Sleeves and High Collar.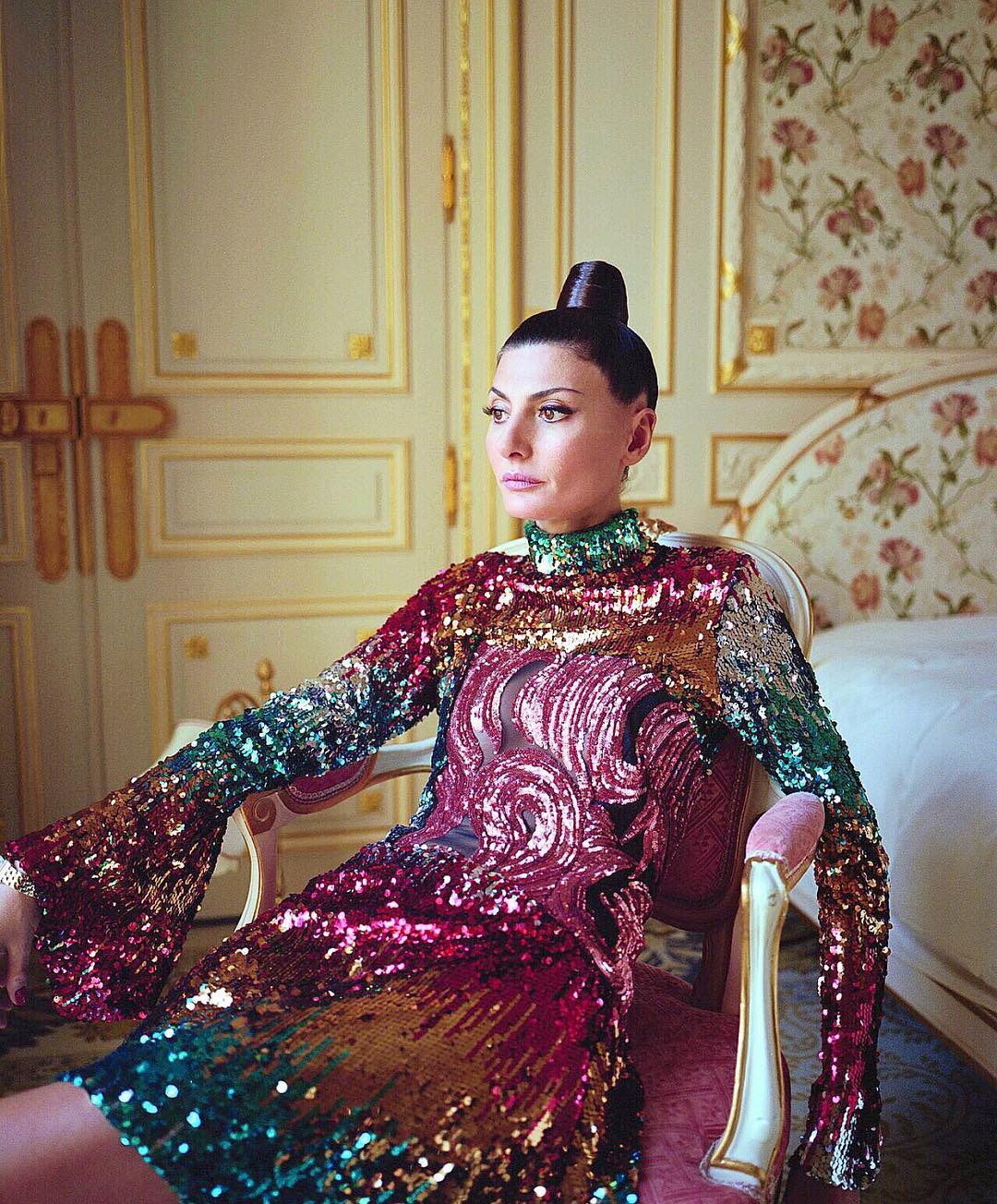 19. Purple and Lilac Colorful Sequin Dress with Long Sleeves and Deep V-Neck.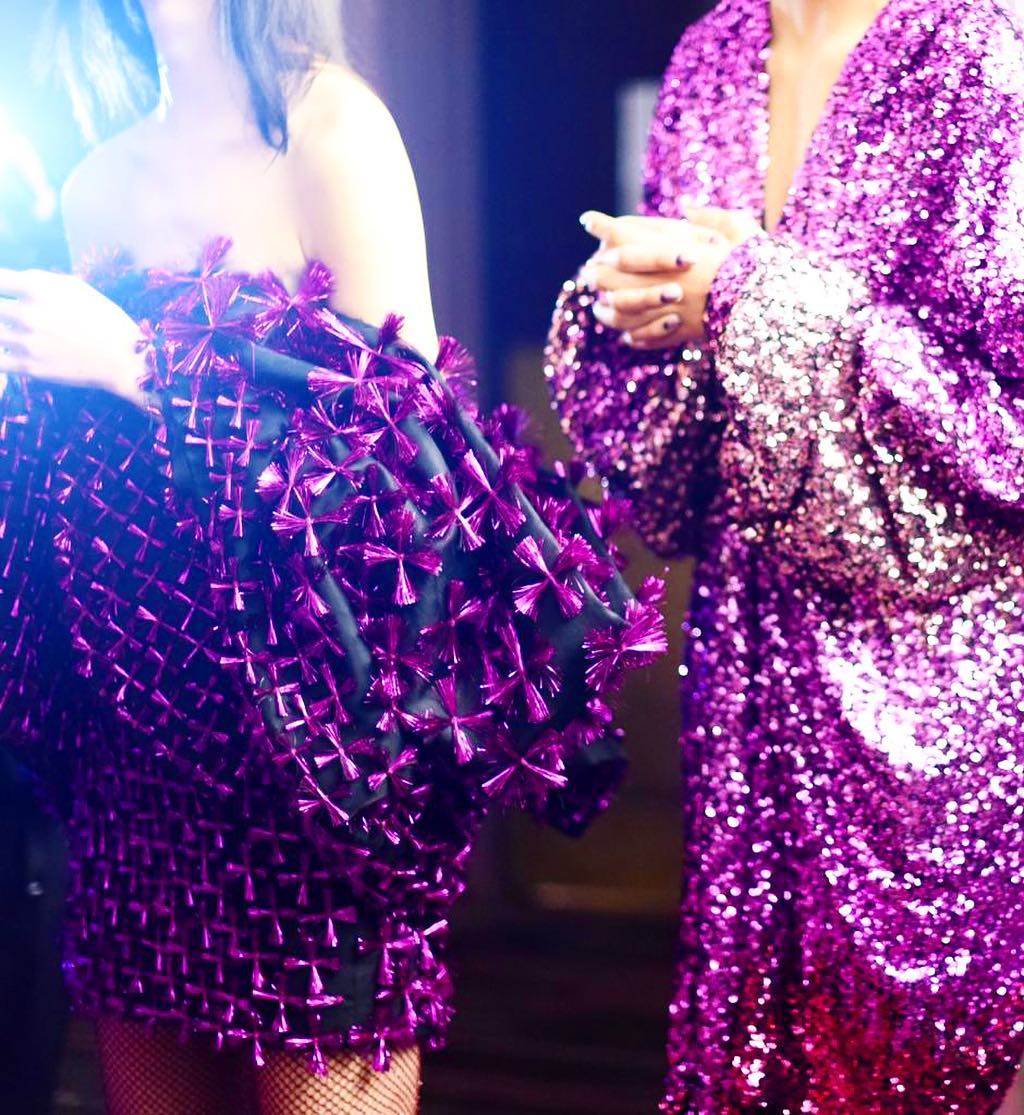 20. Green Haute Couture Handmade Beaded Evening Gown with Full Sleeves.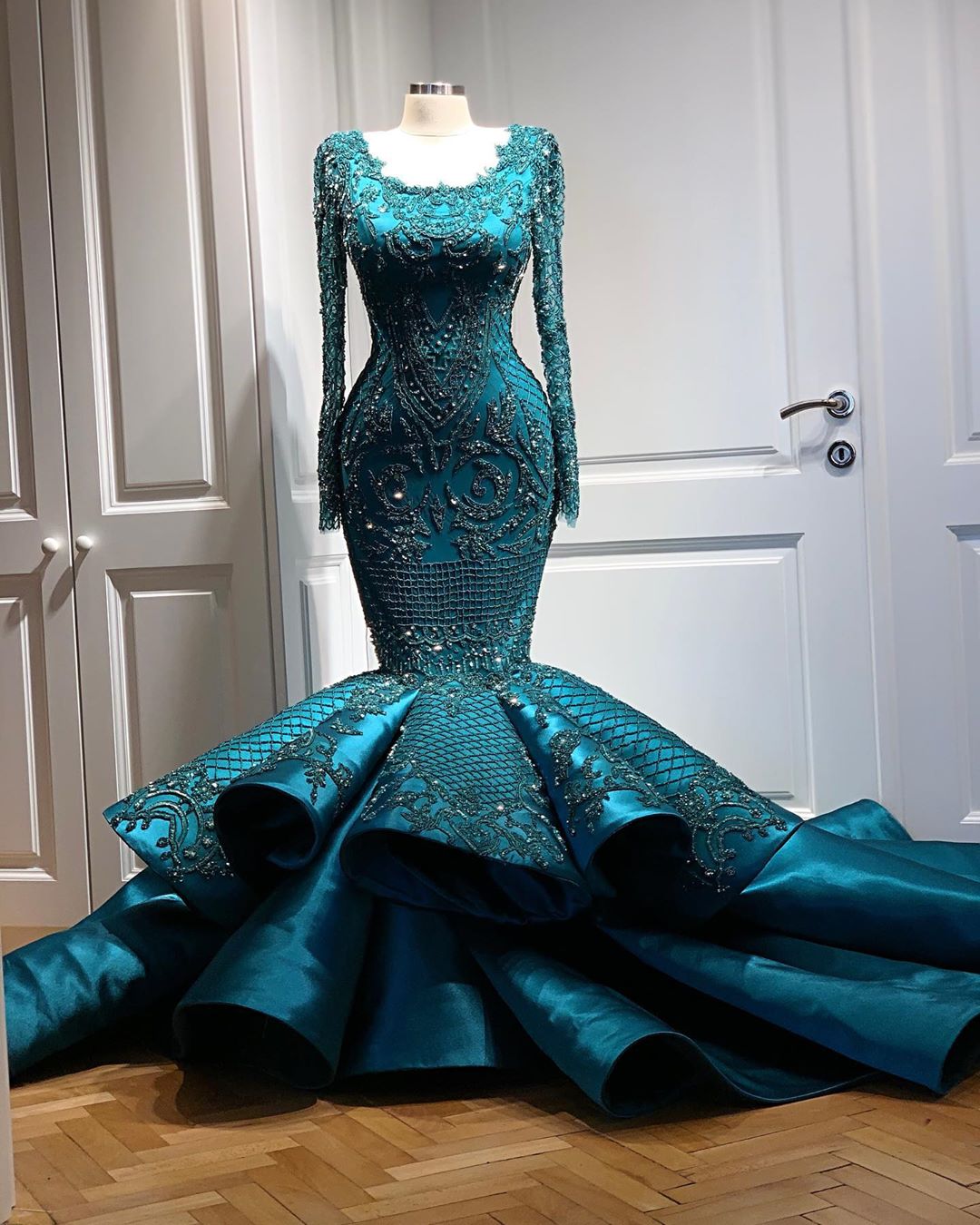 21. Multi Colour Rhinestone and Bead Dress with Chinese Collar Detail.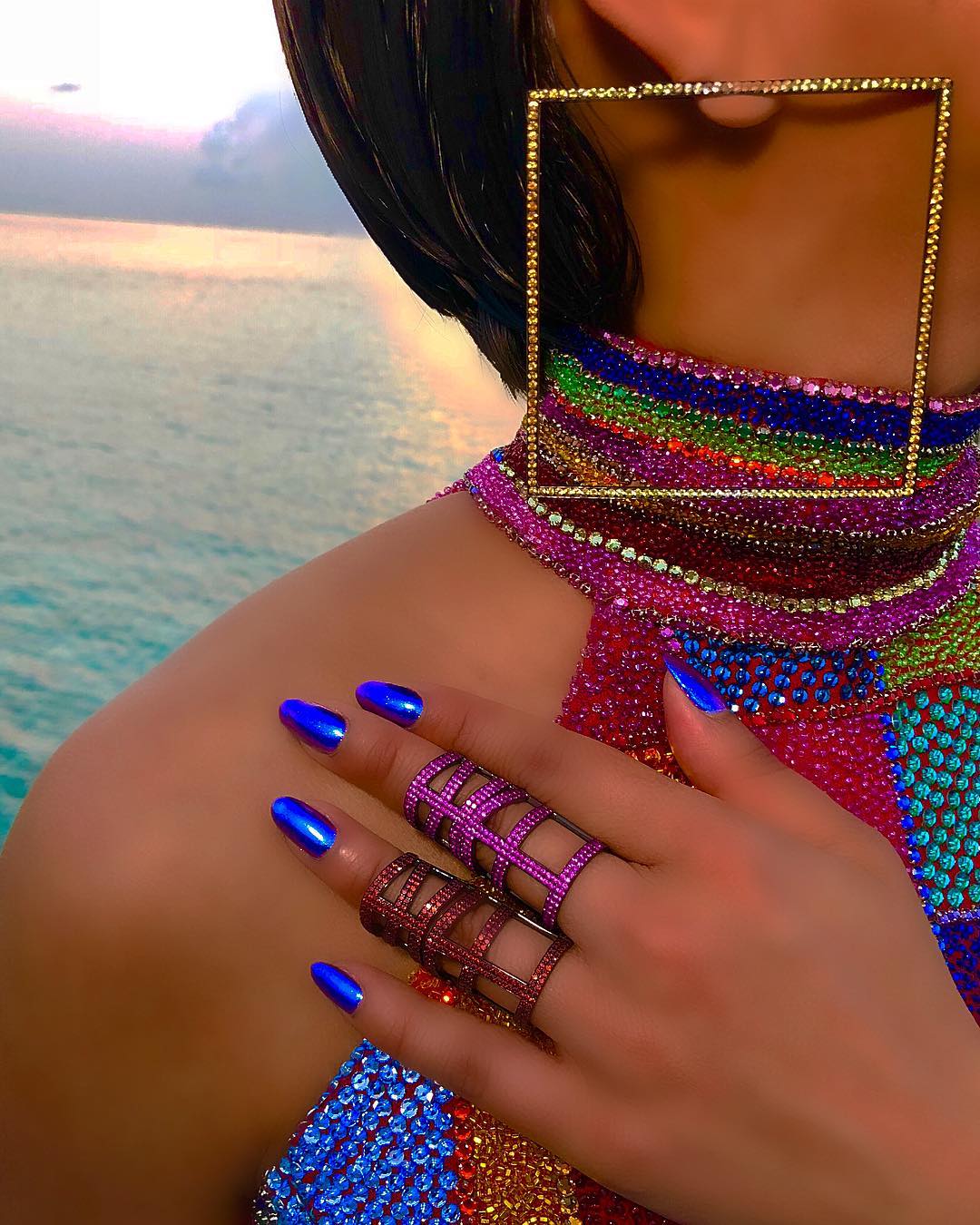 22. Black See-Through Long Gown with Colorful Sequin Flower Embroidery.
23. Bright Fuchsia Sequin and Bead Applique Gown and Chiffon Cape with Train.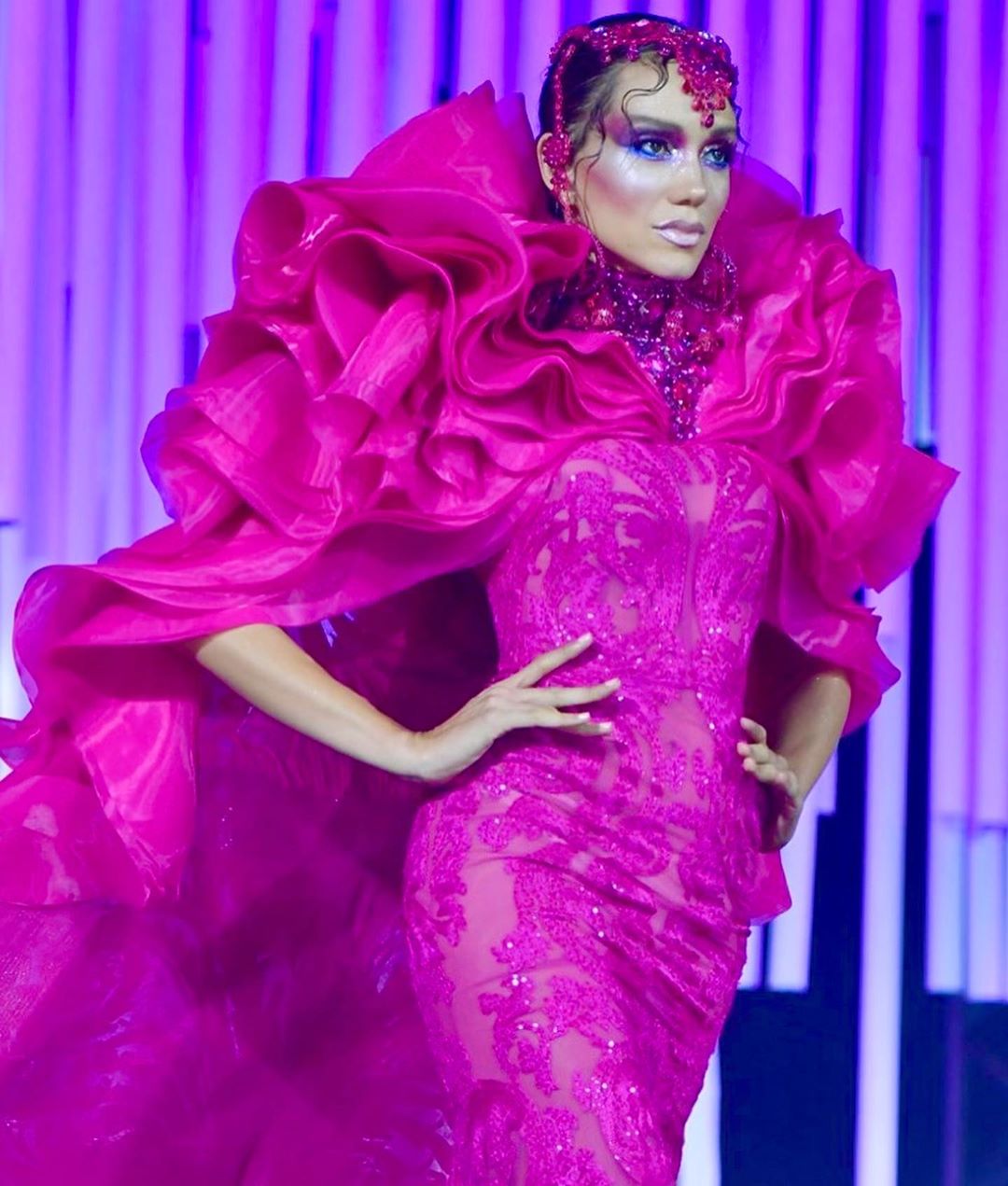 24. Yellow Dress with One Shoulder, Layered Skirt and Beaded Headpiece.
25. Long Sleeves Sheer Colorful Sequin Flower Dress Rhinestones, Beads and V-Neck.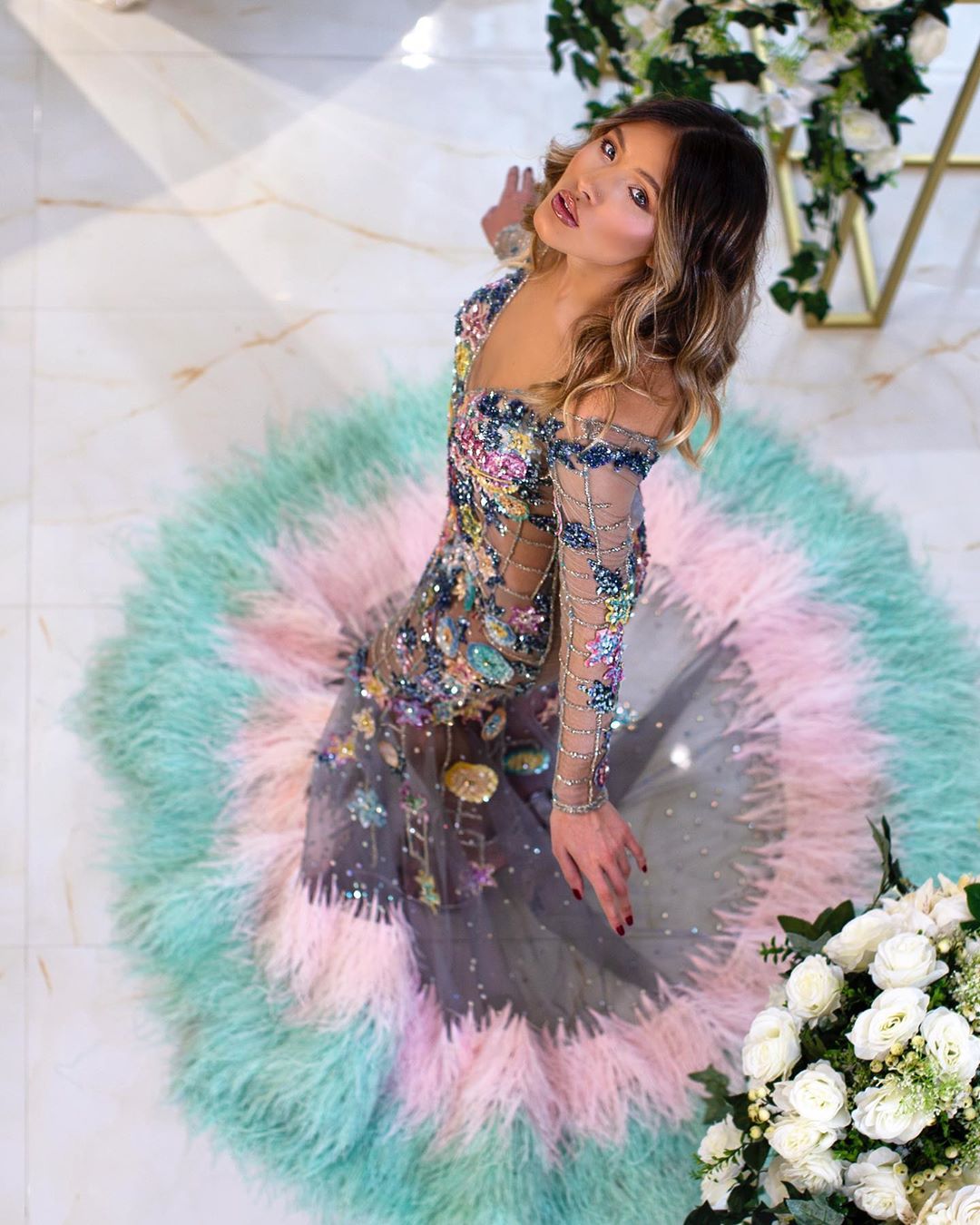 26. Long Multicolored Sequin Fabric Bell Bottom Pants.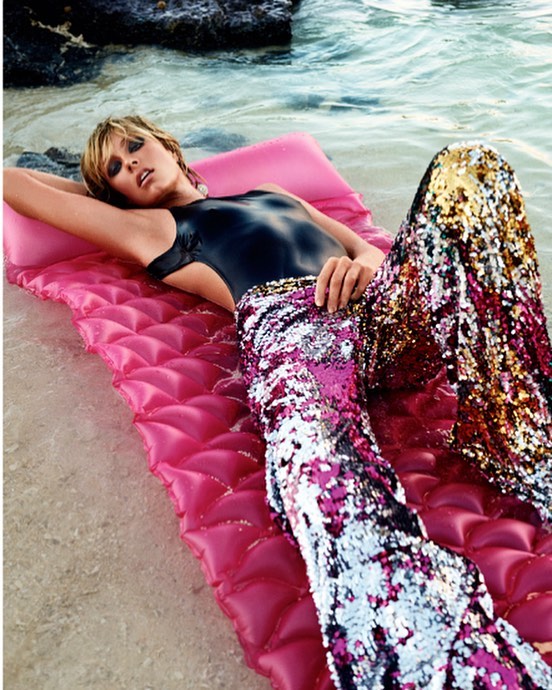 27. Multicoloured Hand-Embroidered Shawl with Beads and Sequins.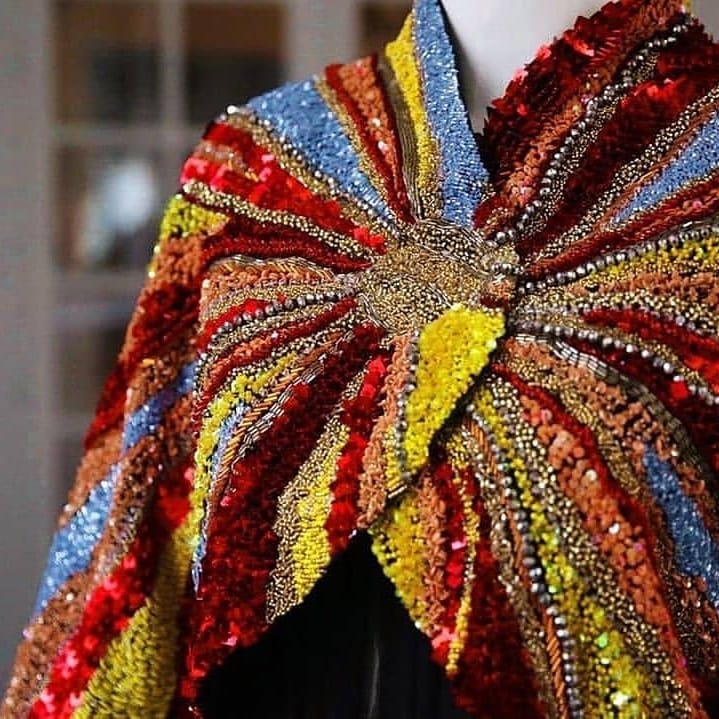 28. Green One Shoulder Long Gown with Pink Highlight Sequins and High Slit.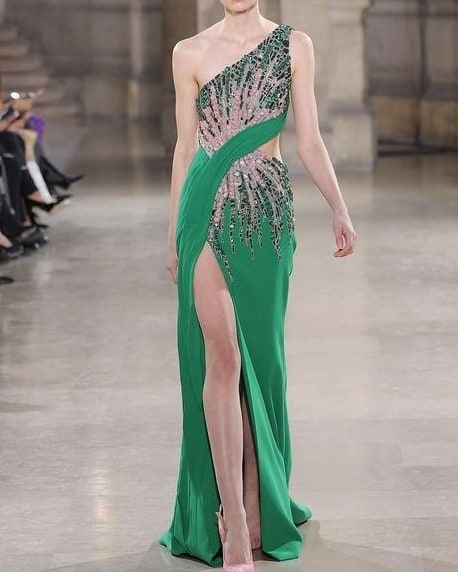 29. Rainbow Jumbo Hanging Sequin Dress with Long Sleeves.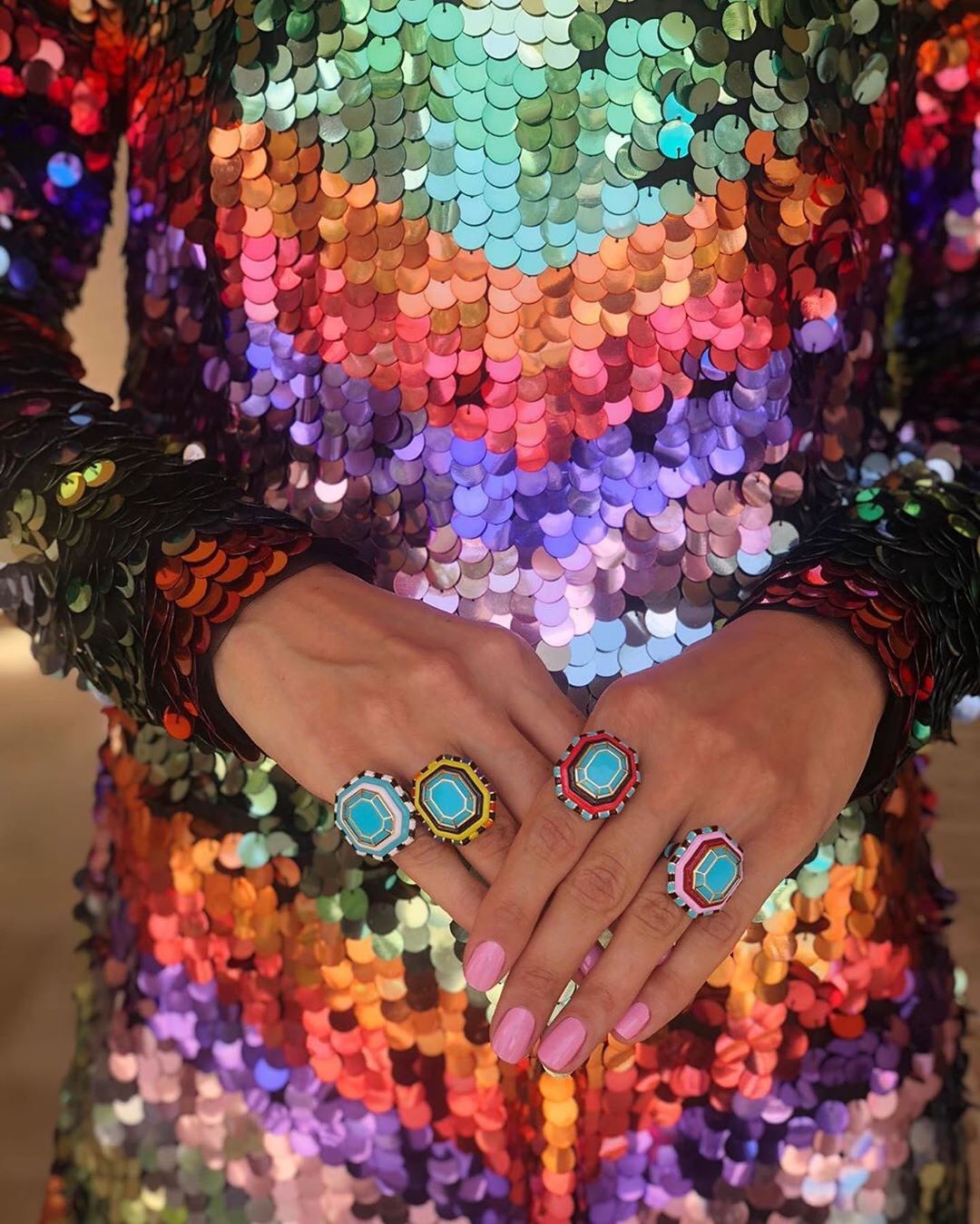 30. Off The Shoulder, Long Sleeves Lilac Gown with Sequins and Tassels.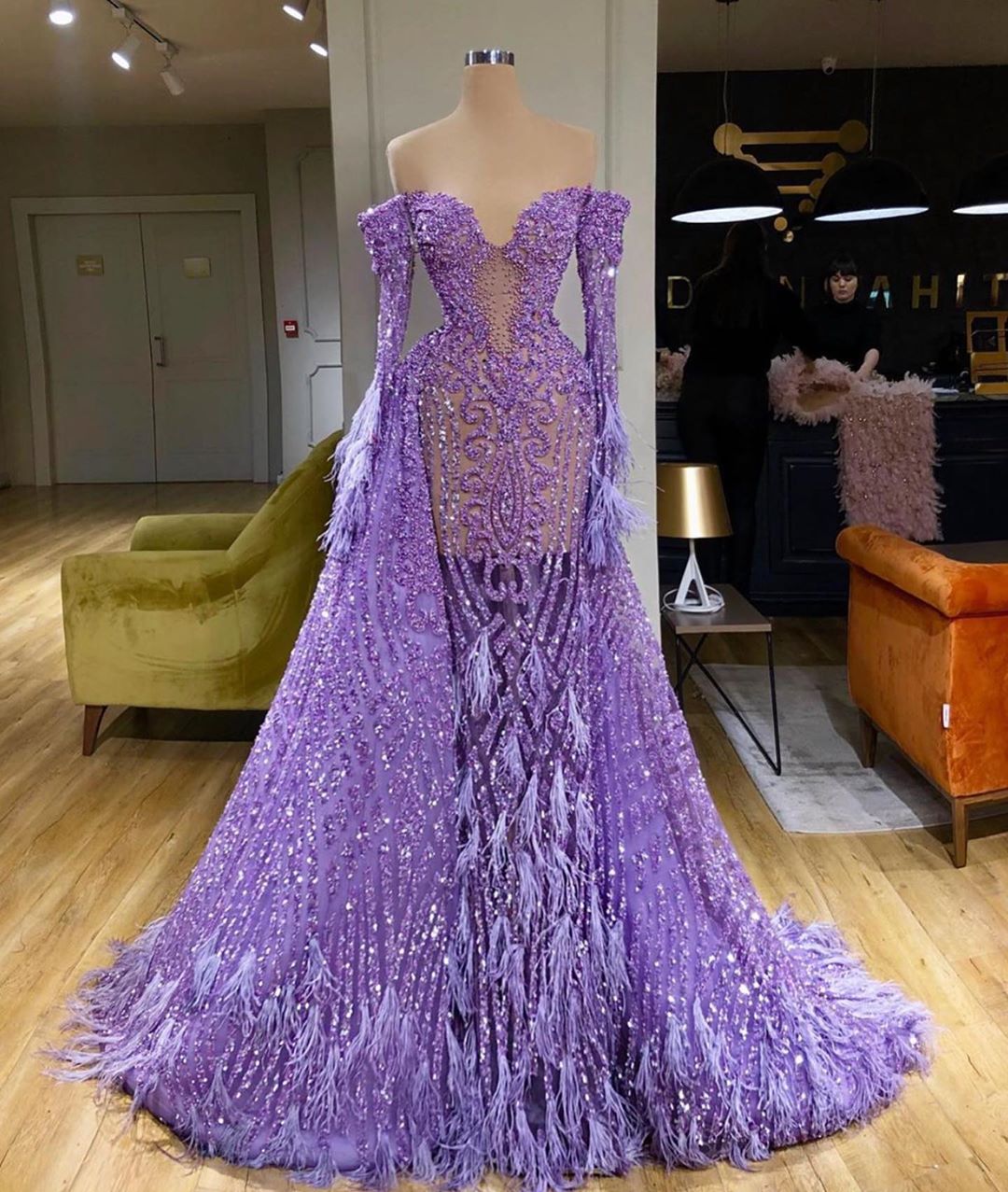 31. Off the Shoulder 6 Colour Sheer Sequin Dress with Huge Parachute Silk Sleeves.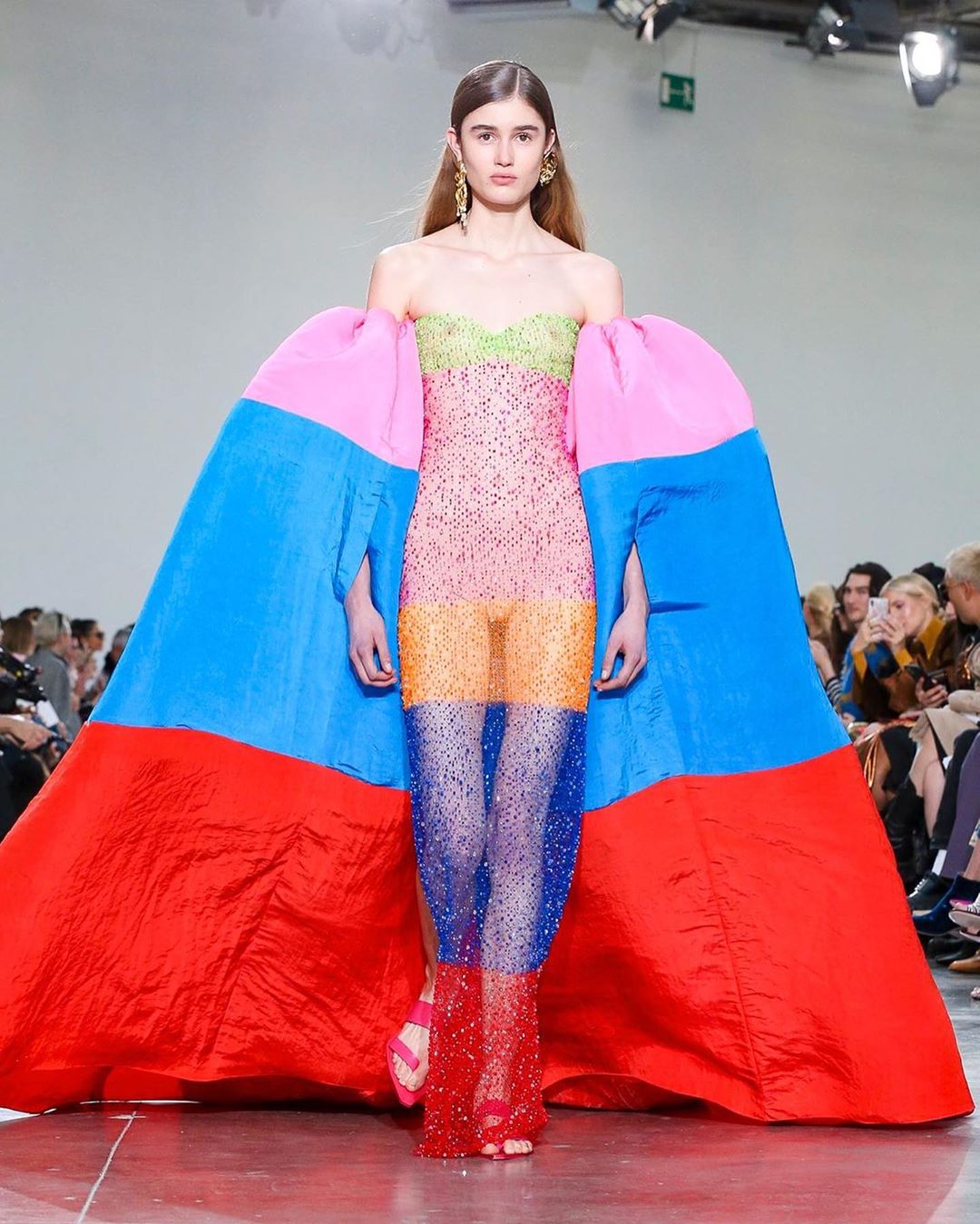 32. Custom Made Sleeveless Nude Color Dress with Old Gold Sequins and Beads.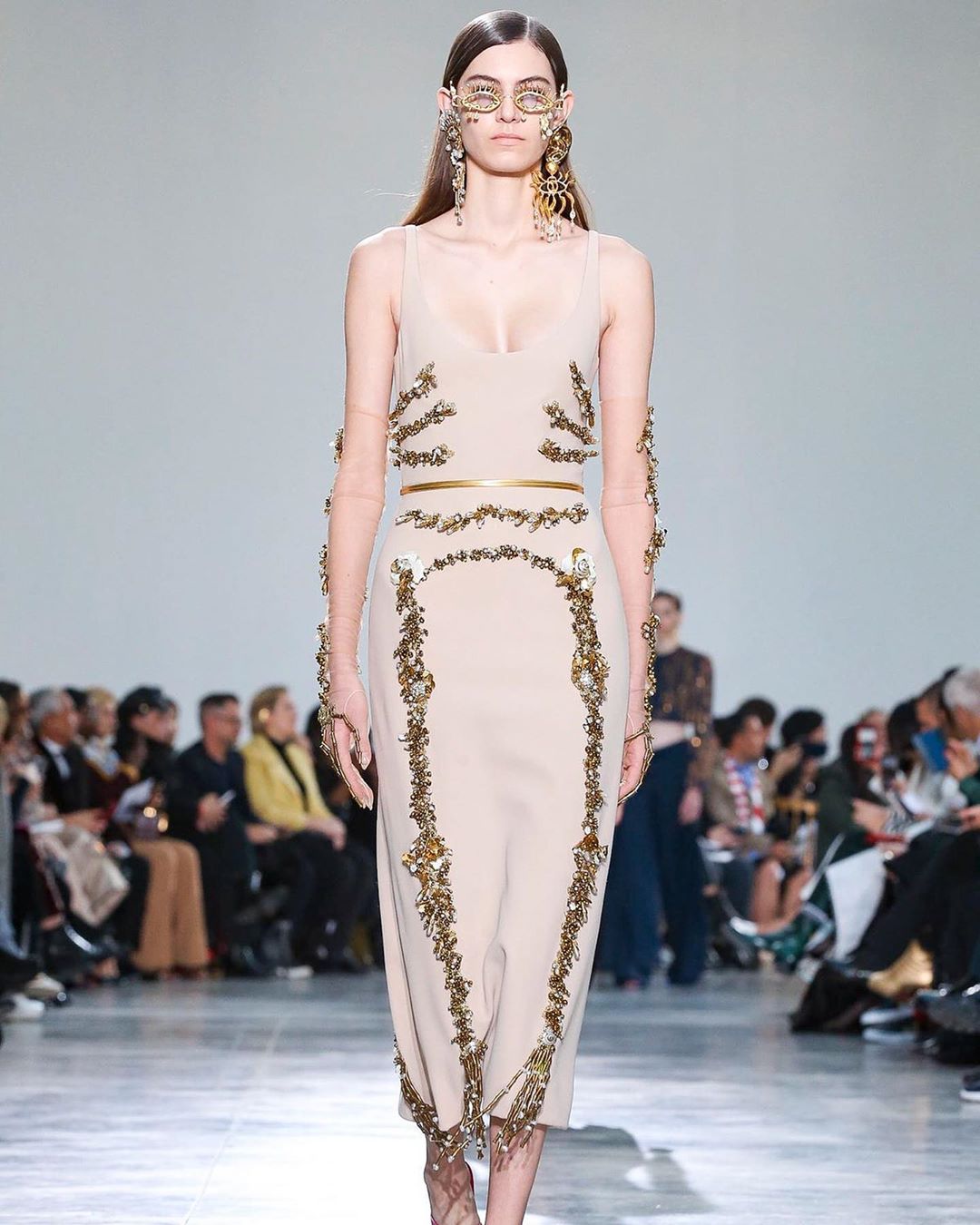 33. Dark Green V-Neck Long Gown with Single Full Sleeve, Sequin and Bead Flowers and Side Slit.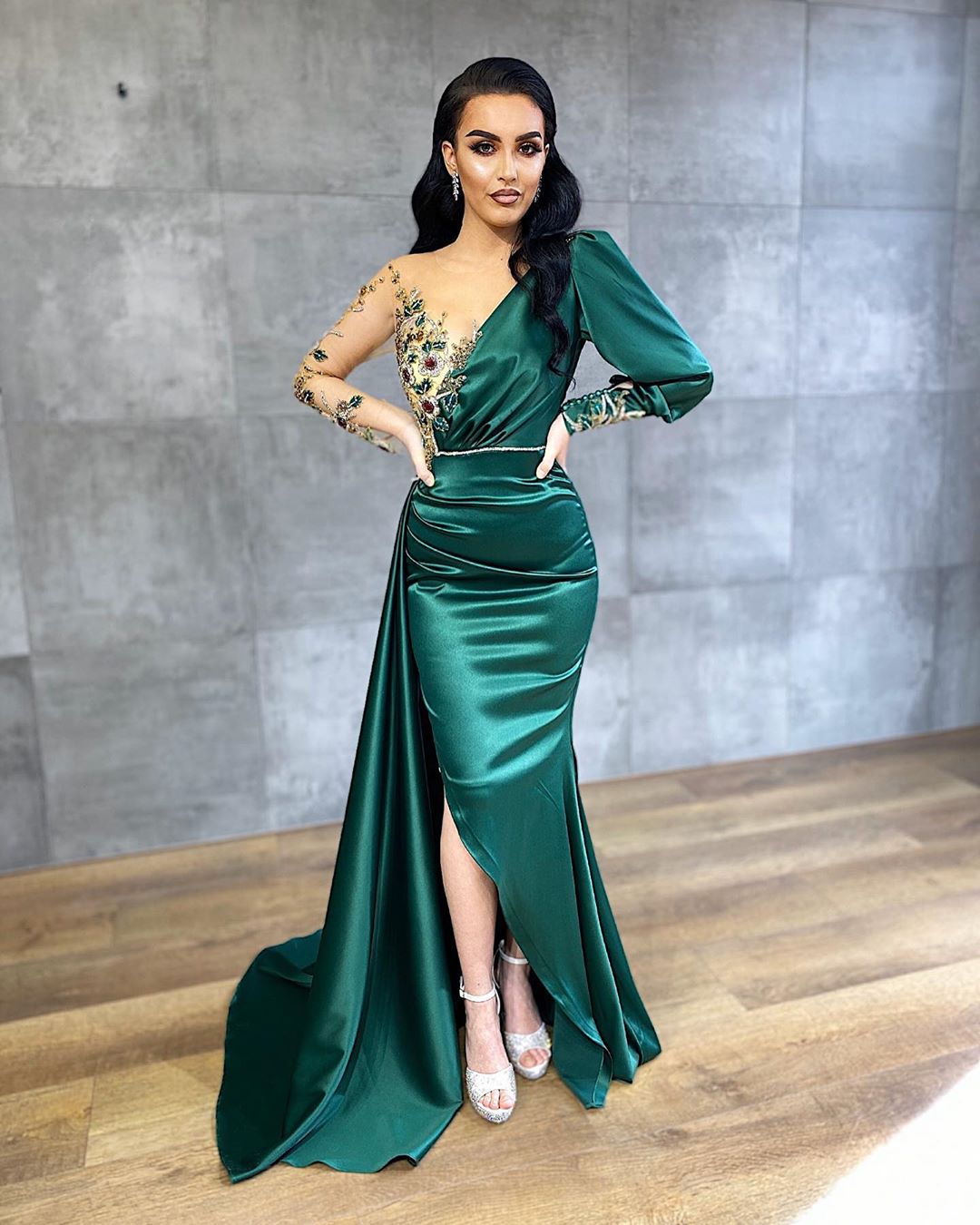 34. Long Emerald Green Sequin Wrap Dress with Deep V-Neck, Padded Shoulders, Train and High Slit.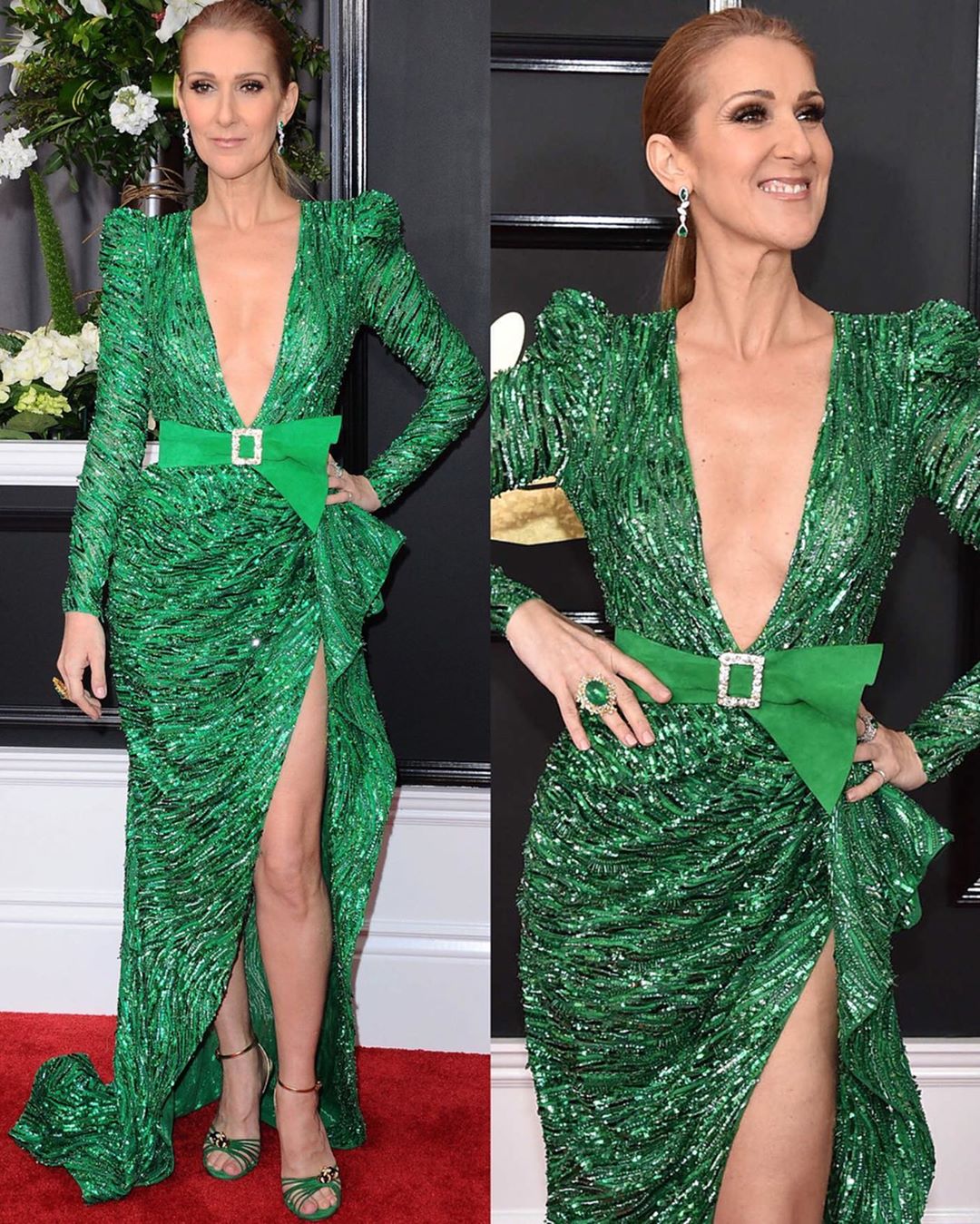 35. Black, Maroon and Silver Sequin and Bead Deep V-Neck with Bell Sleeves Jumpsuit.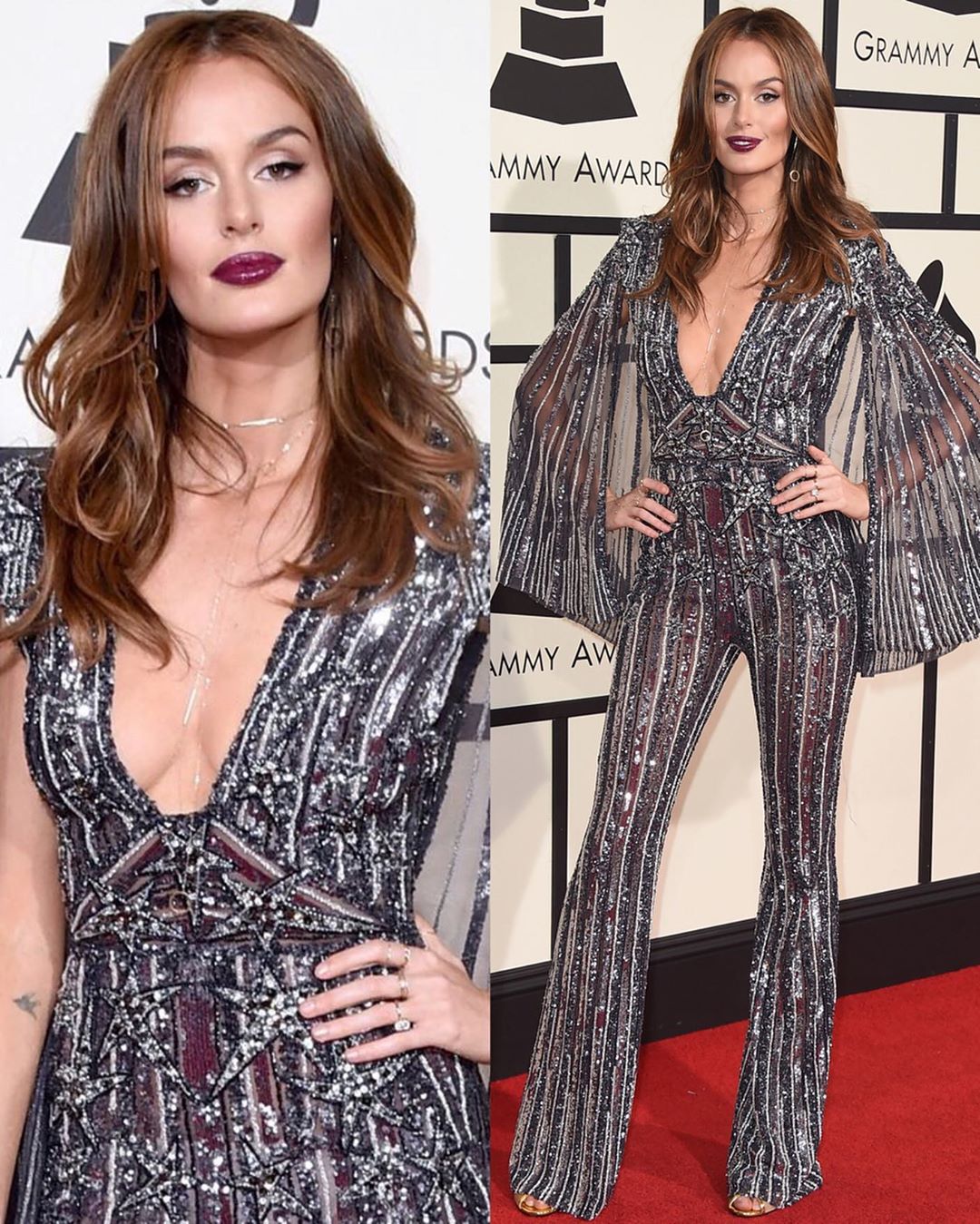 36. Light Gold Sequin Long Gown With Straps and Scoop Neck.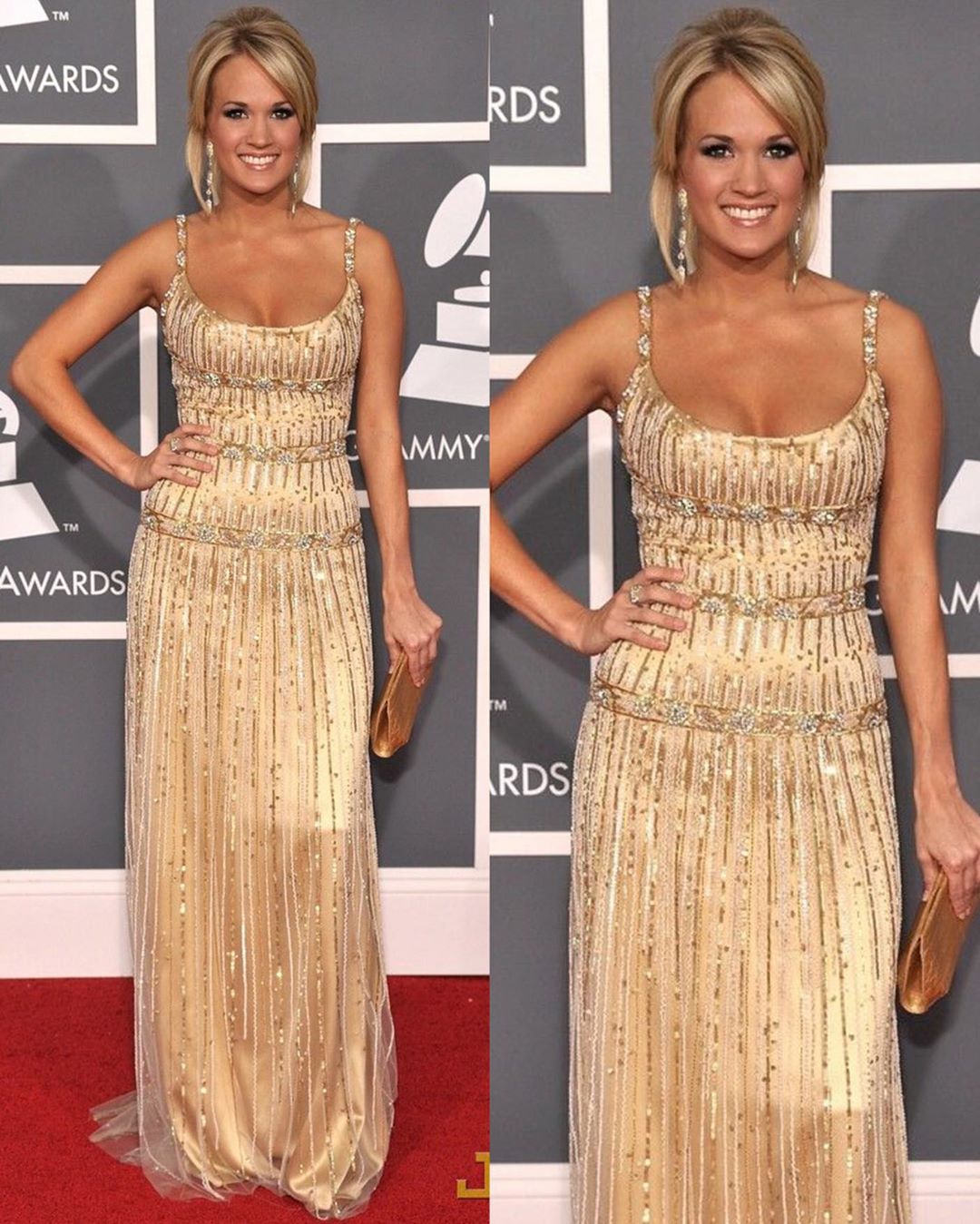 37. Light Purple and Clear Rhinestone, Sequin and Beads Tassel Short Dress with Long Sleeves.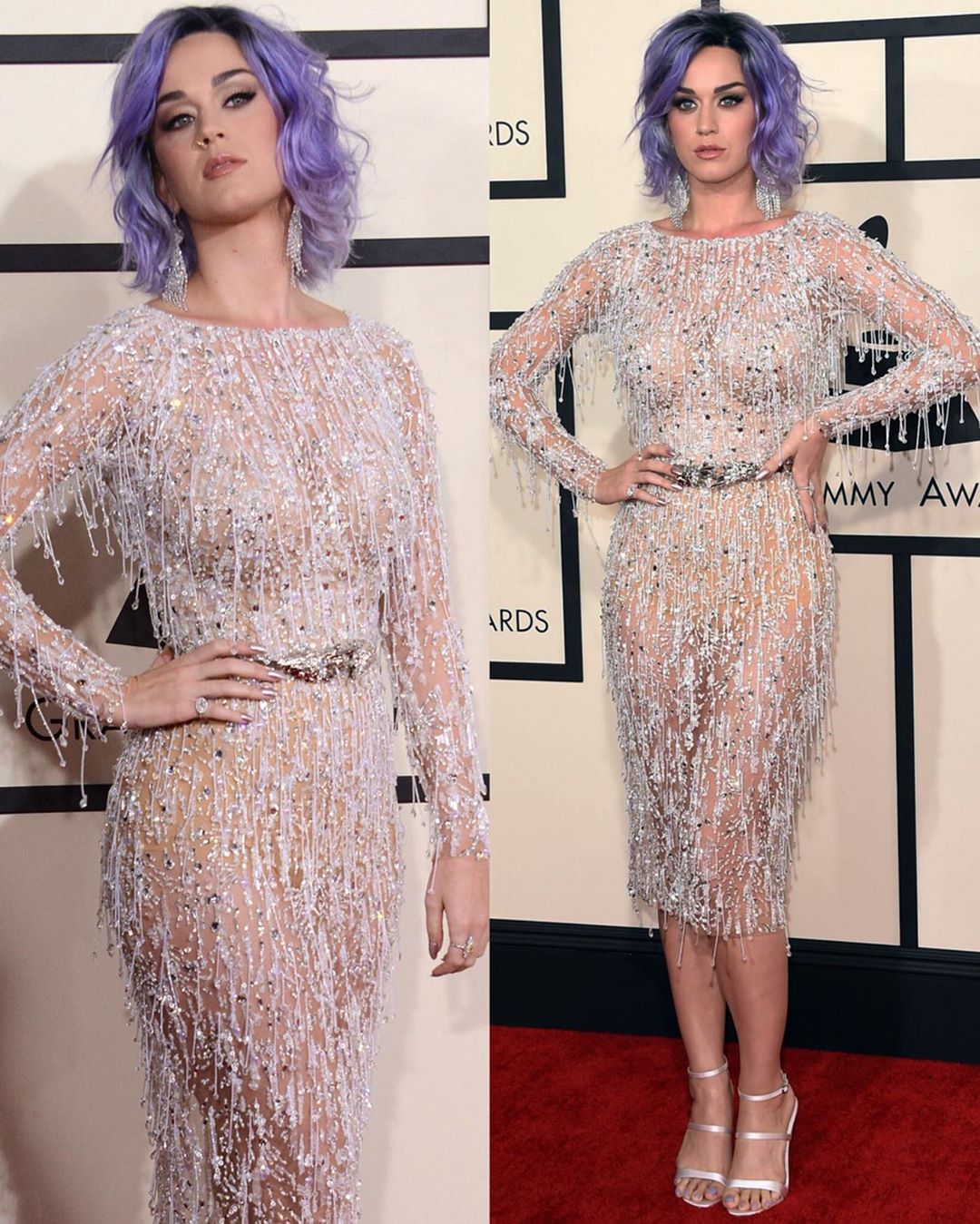 38. Red Sequin Fabric Sleeveless Dress with High Collar and Headscarf Detail.
39. Multicoloured Off The Shoulder Sequin Jumpsuit Dress with One Oversized Leg.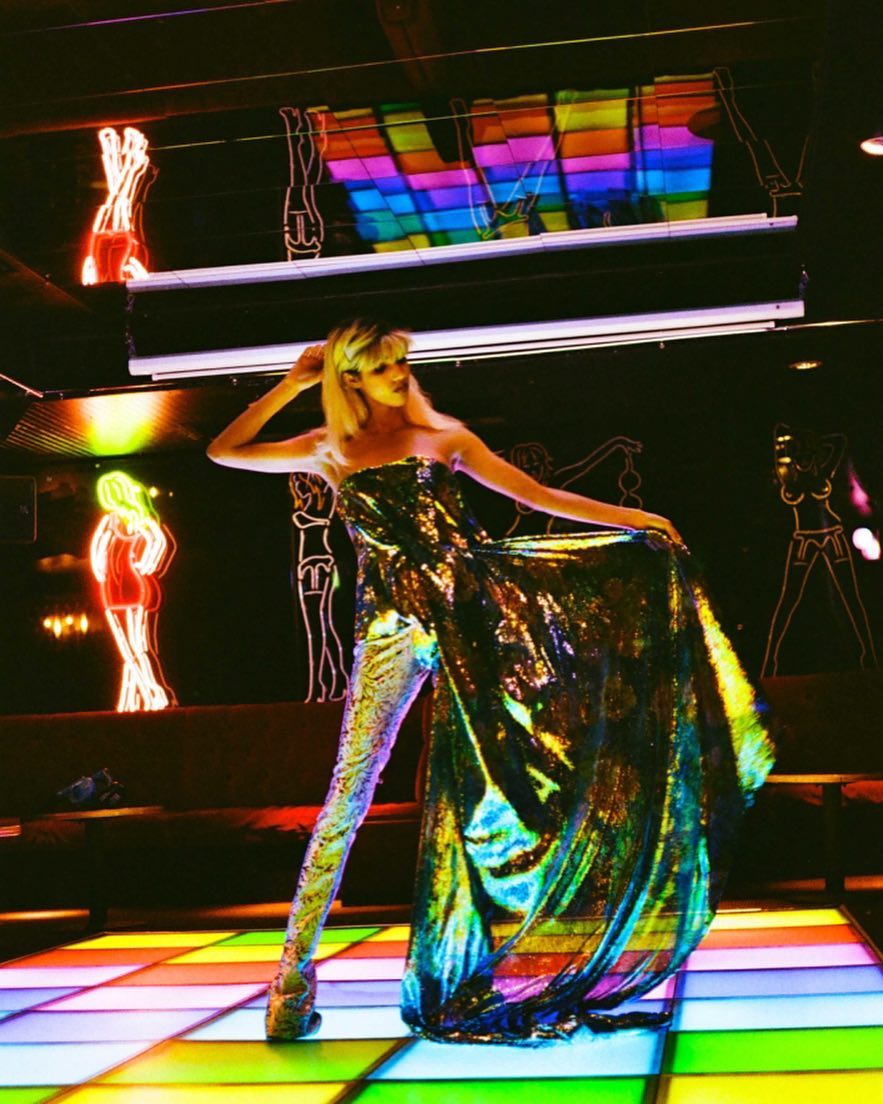 40. Long Dark Pink Dress with Chiffon Tie-up Shawl, Slit in Front with Sequin Embellishment.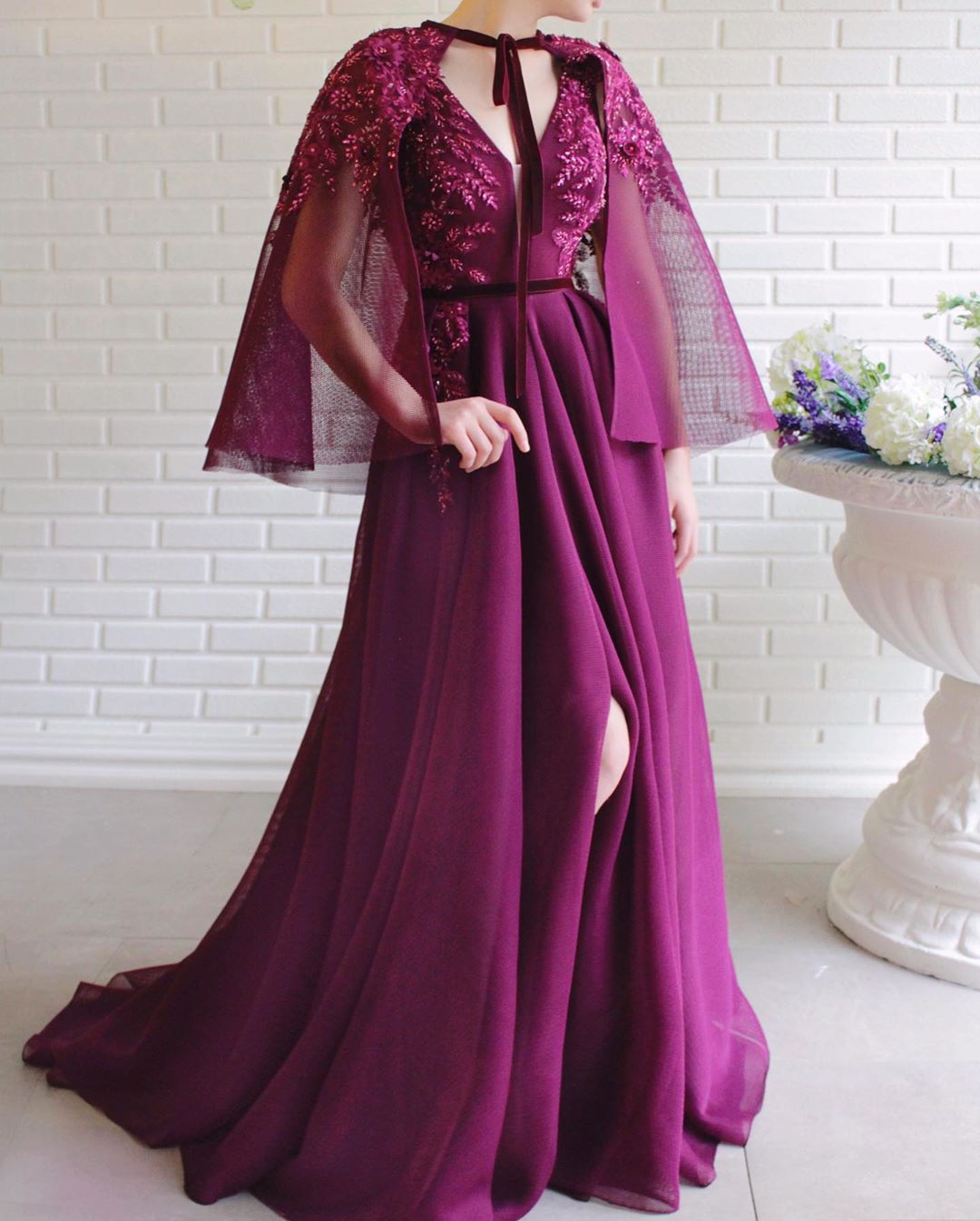 41. Seashell Pattern Blue Sequin Embroidery with Deep V-Neck Line Sleeveless Gown.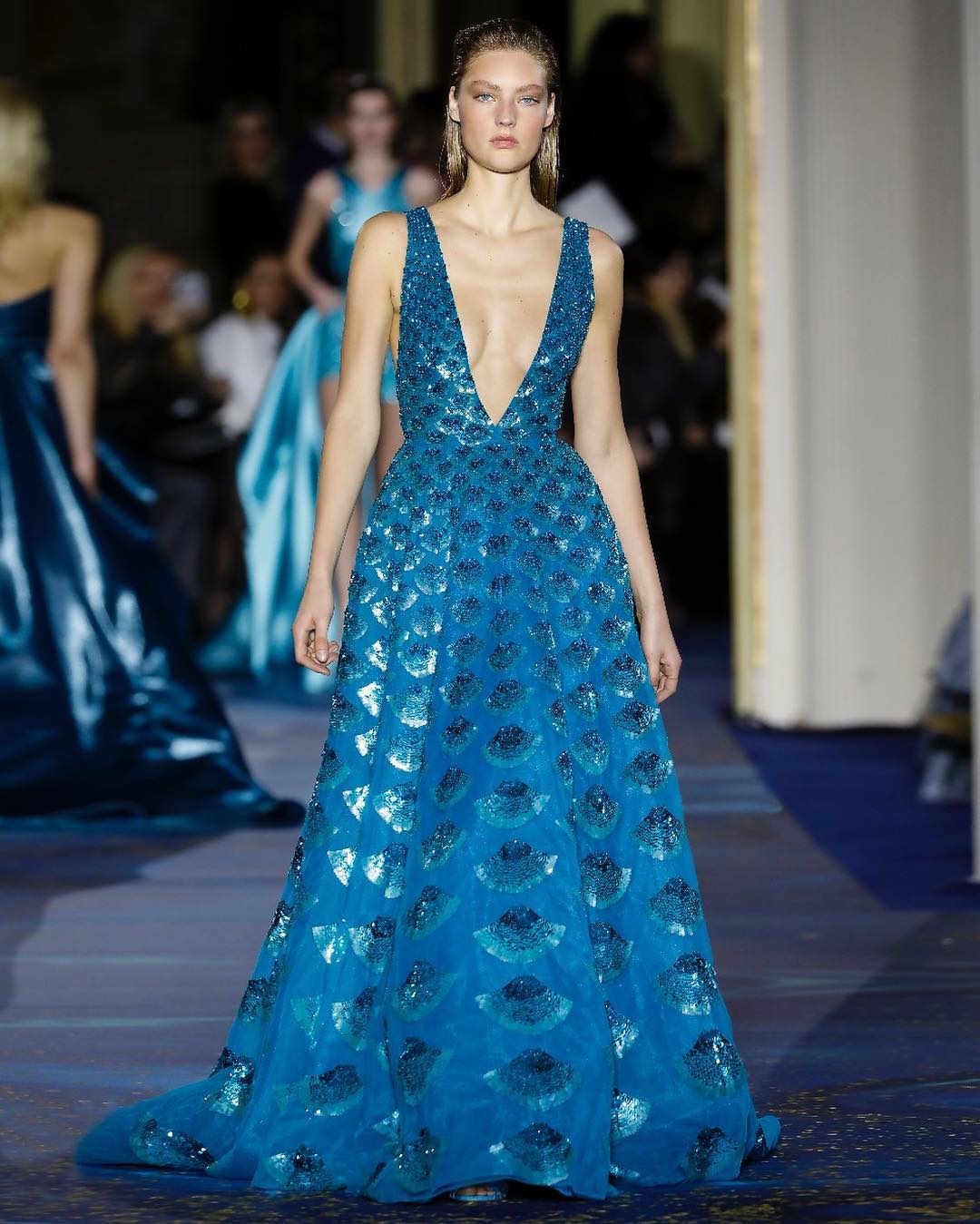 42. Purple Glittering Long Sleeves Sequin Jumpsuit and Oversize Waist Bow.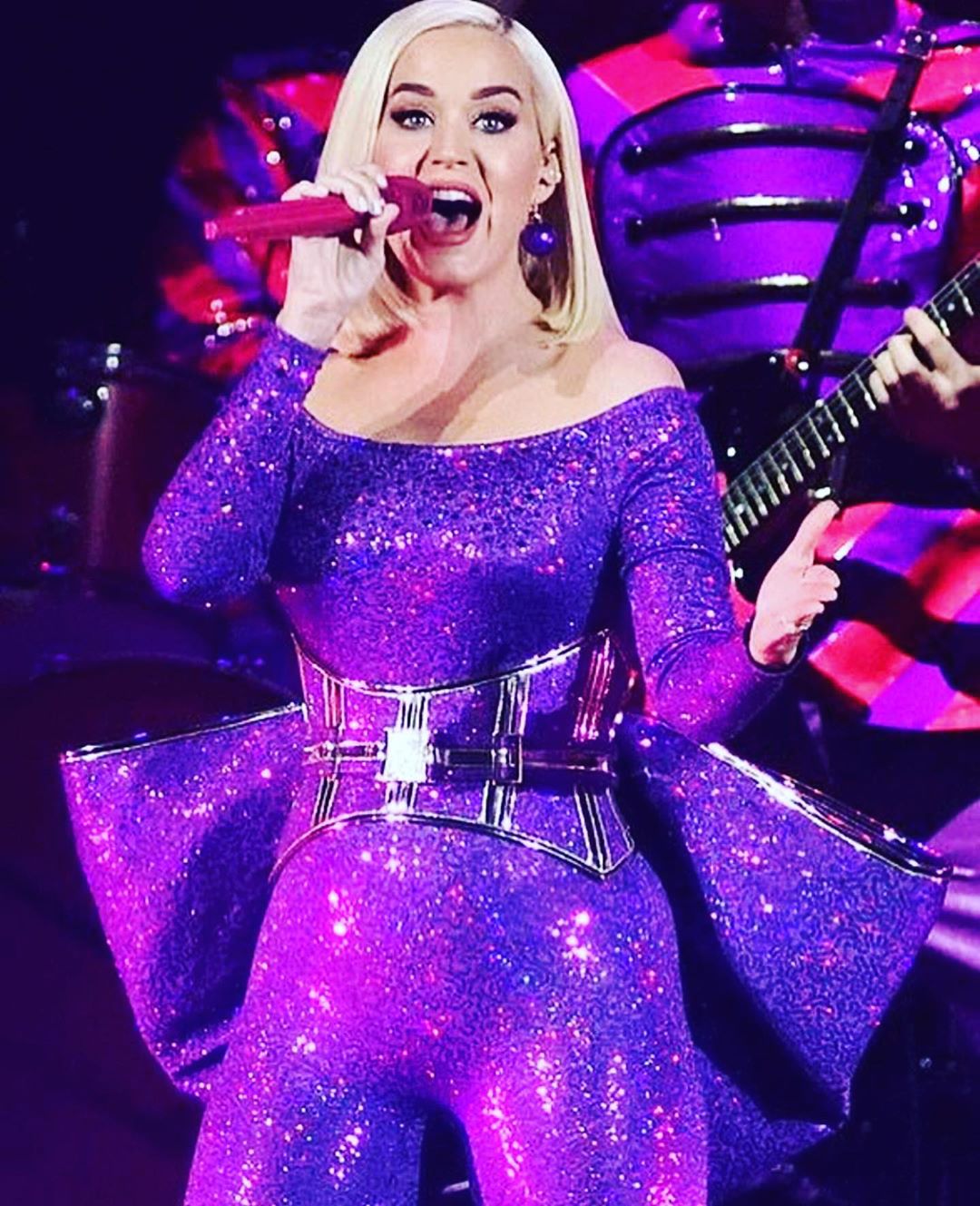 43. Neon Colorful Sequin Blazer Dress.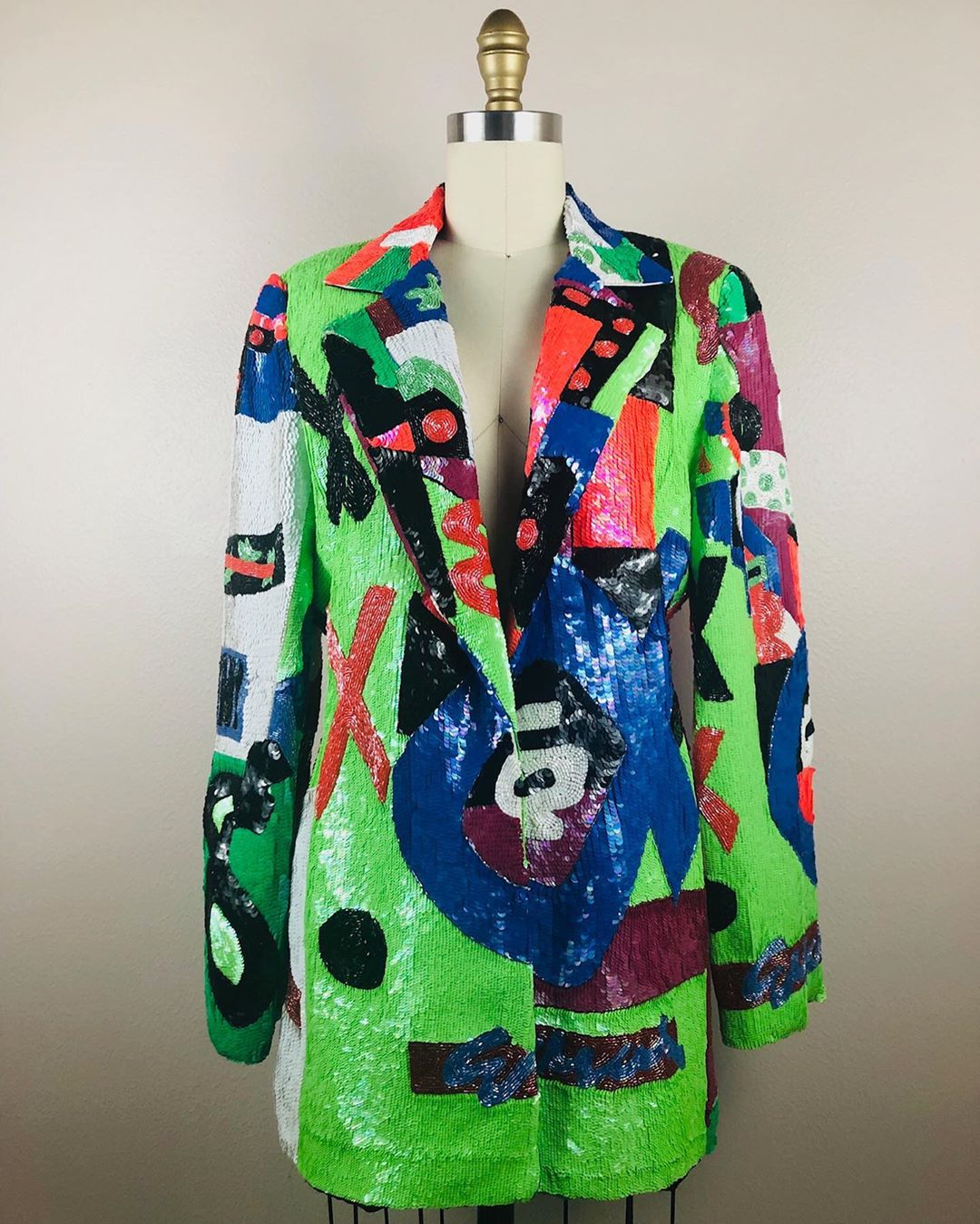 44. Pink Off the Shoulder Sequin, Crystal and Bead Long Sleeves Gown with High Slit and Floating Chiffon Bustline.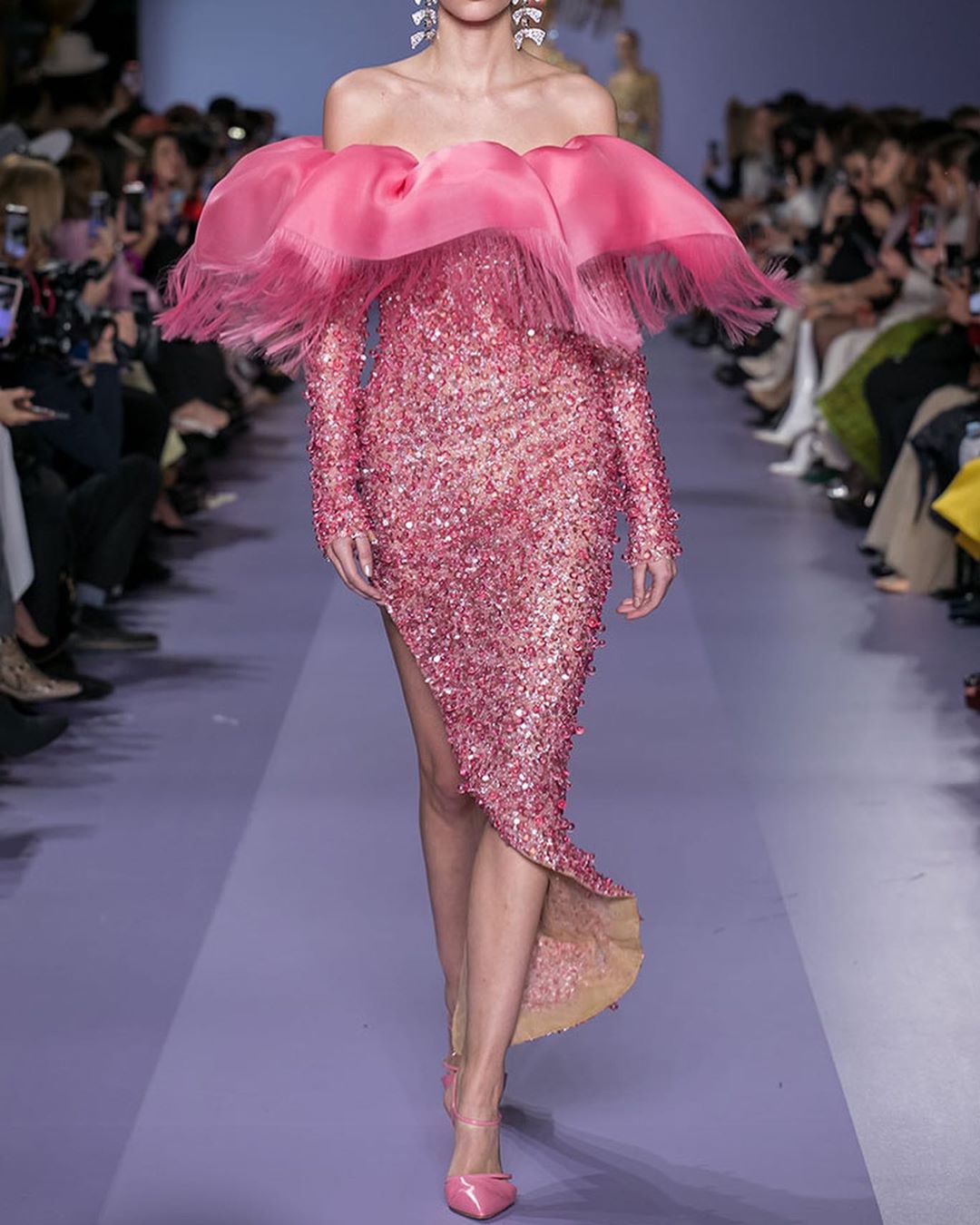 45. Dark Pink Deep V-Neckline Sequin Short Dress with Hanging Draped Bow.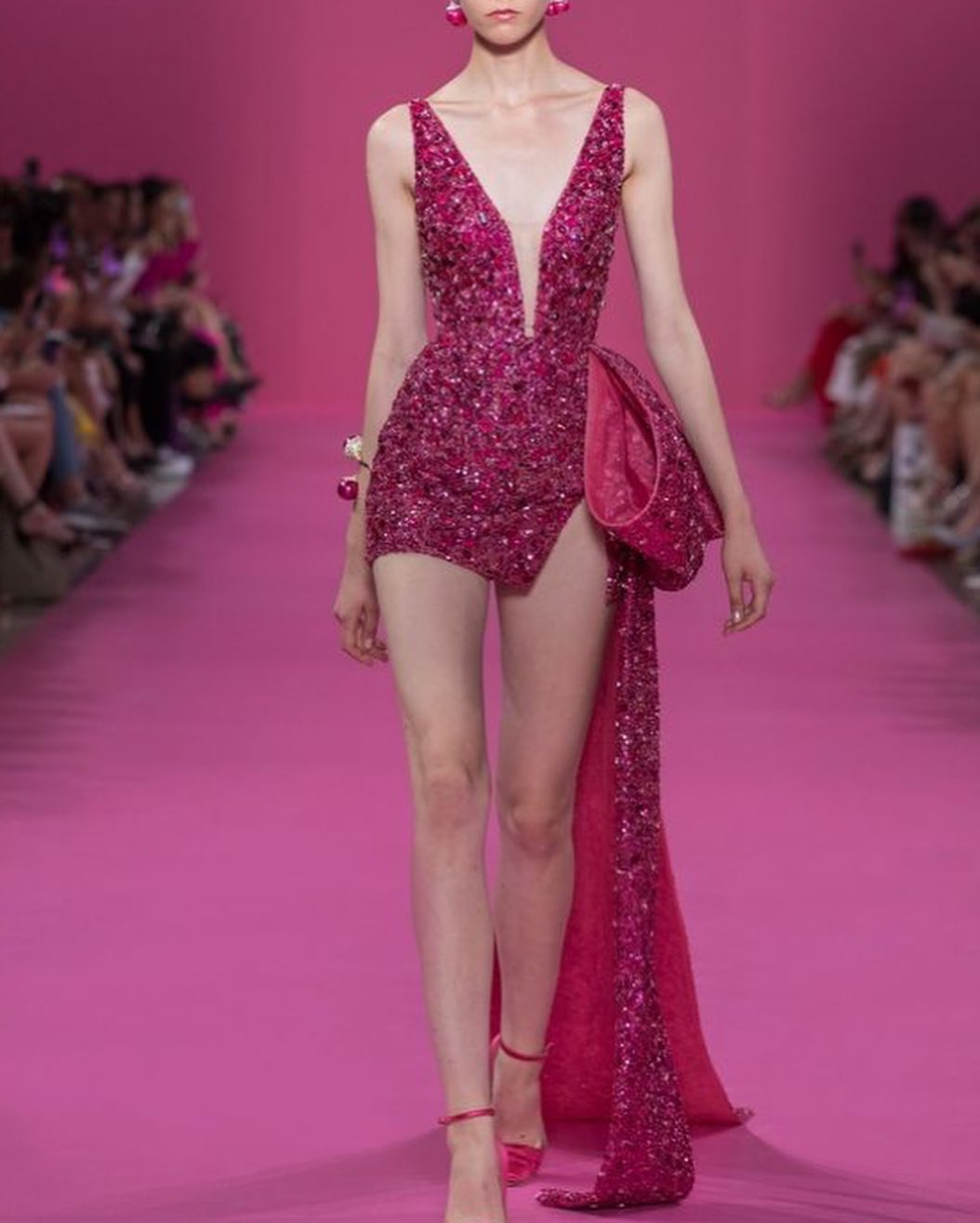 46. Dark Pink Sequin Mid Length Dress with Gold Bow and Long Sleeves.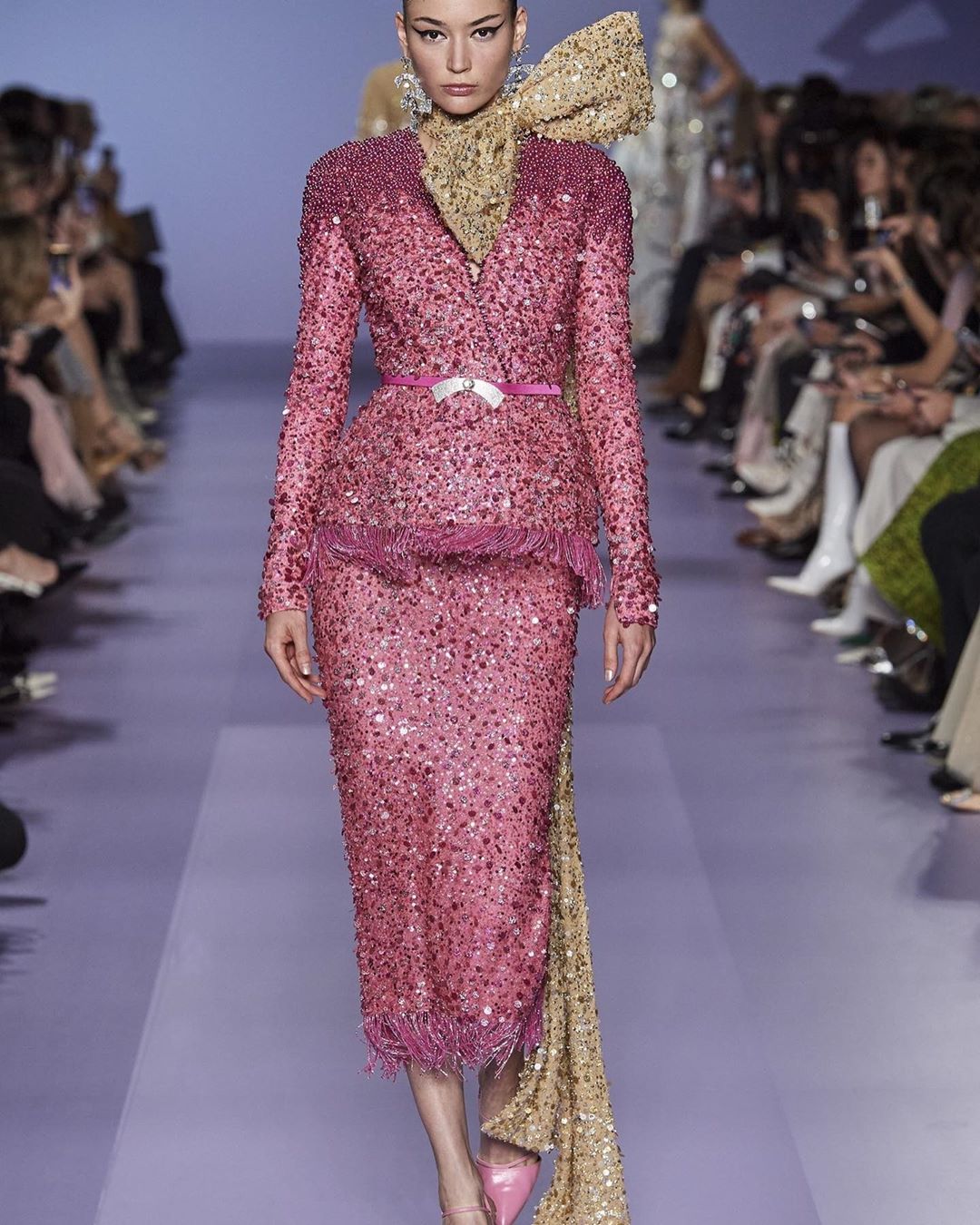 47. Dark Wine Sequin Dress with Ruffle Skirt Area, Sleeves and Deep V-Neck.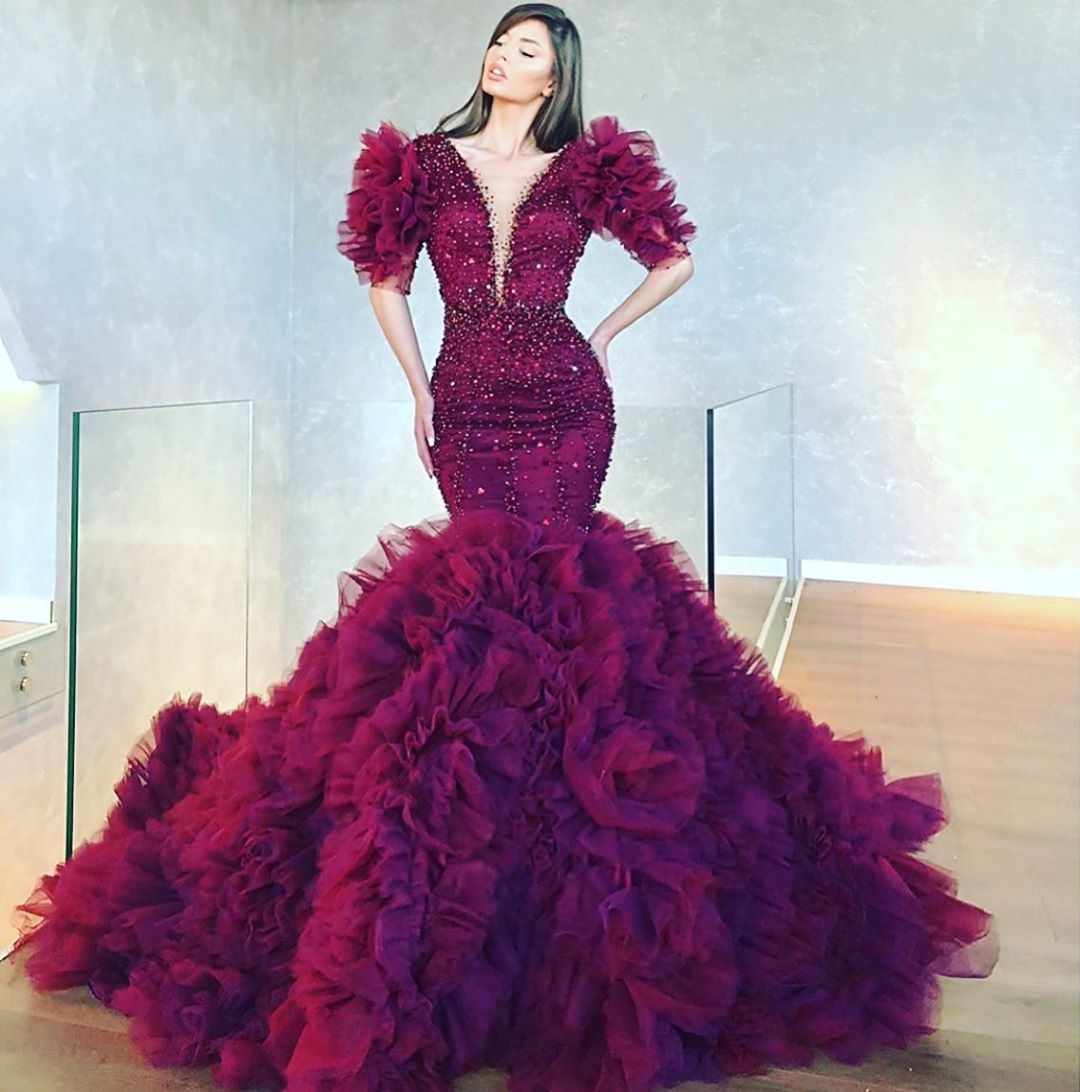 48. Colorful Orange Sequin Dress with Long Sleeves, Sequins and Feather Trim.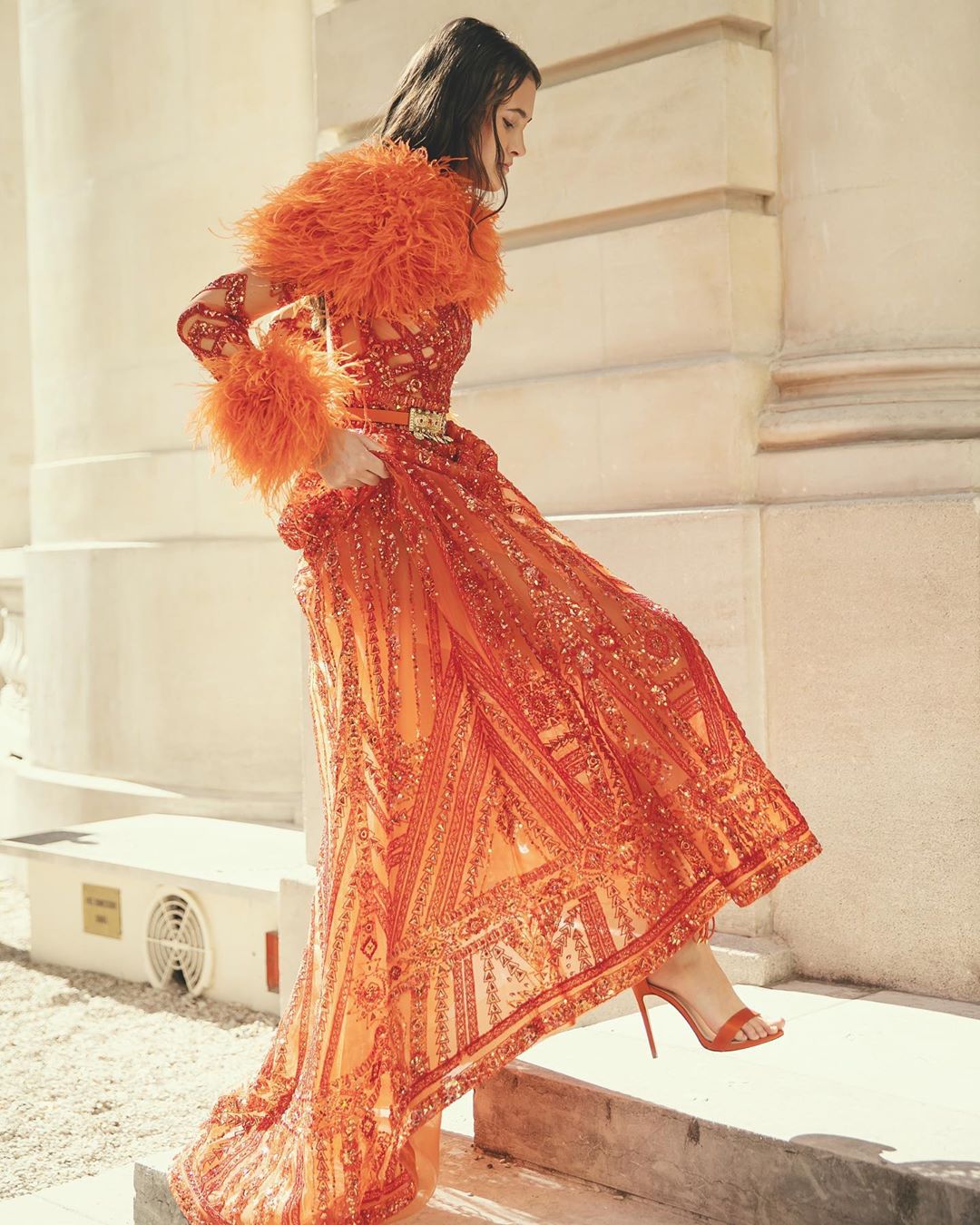 49. Wrap Multicolor Sequin Coat Dress.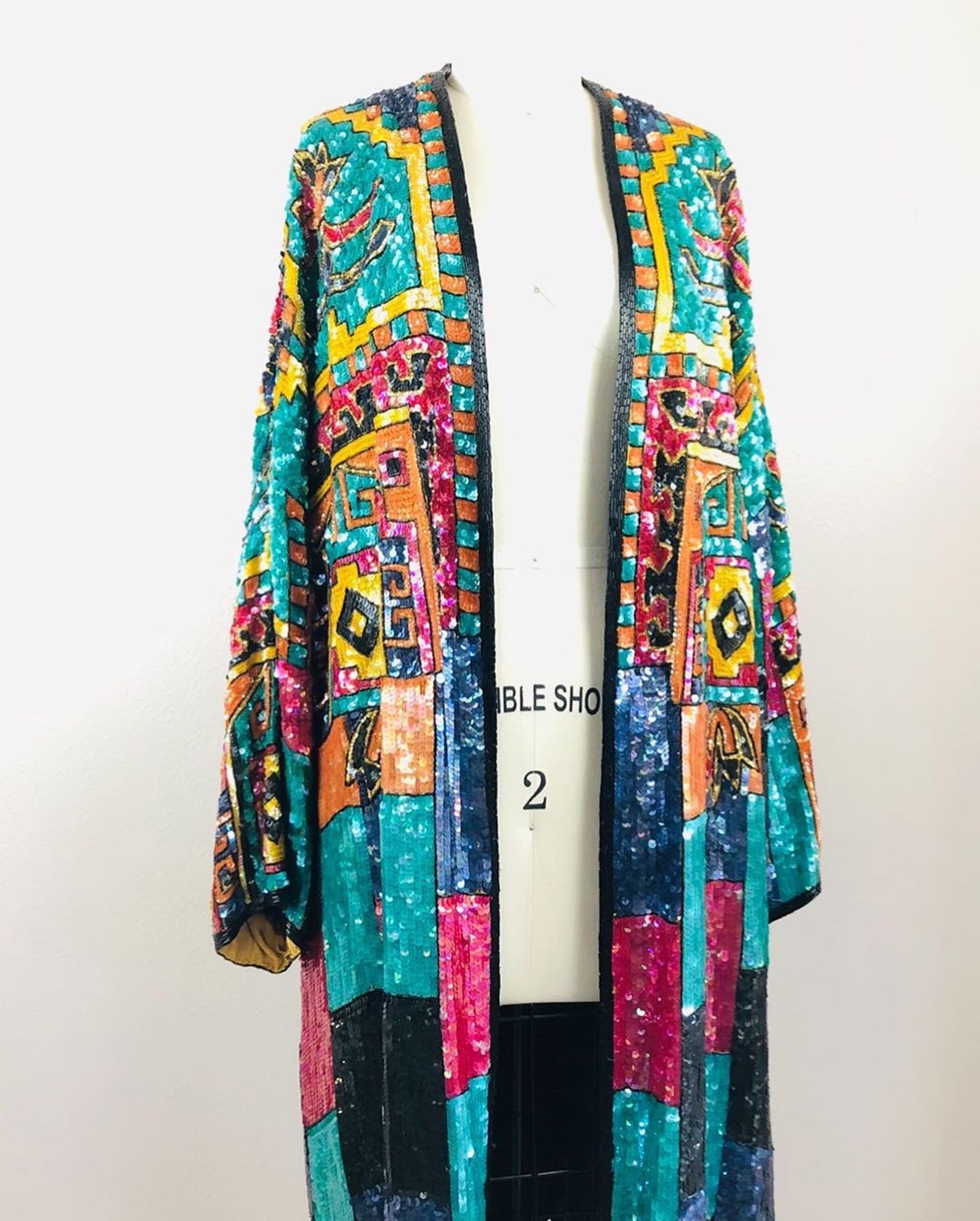 50. Dark Blue and Pink Two Piece Flower Sequin Short Dress with Long Sleeve Bolero Suitcoat.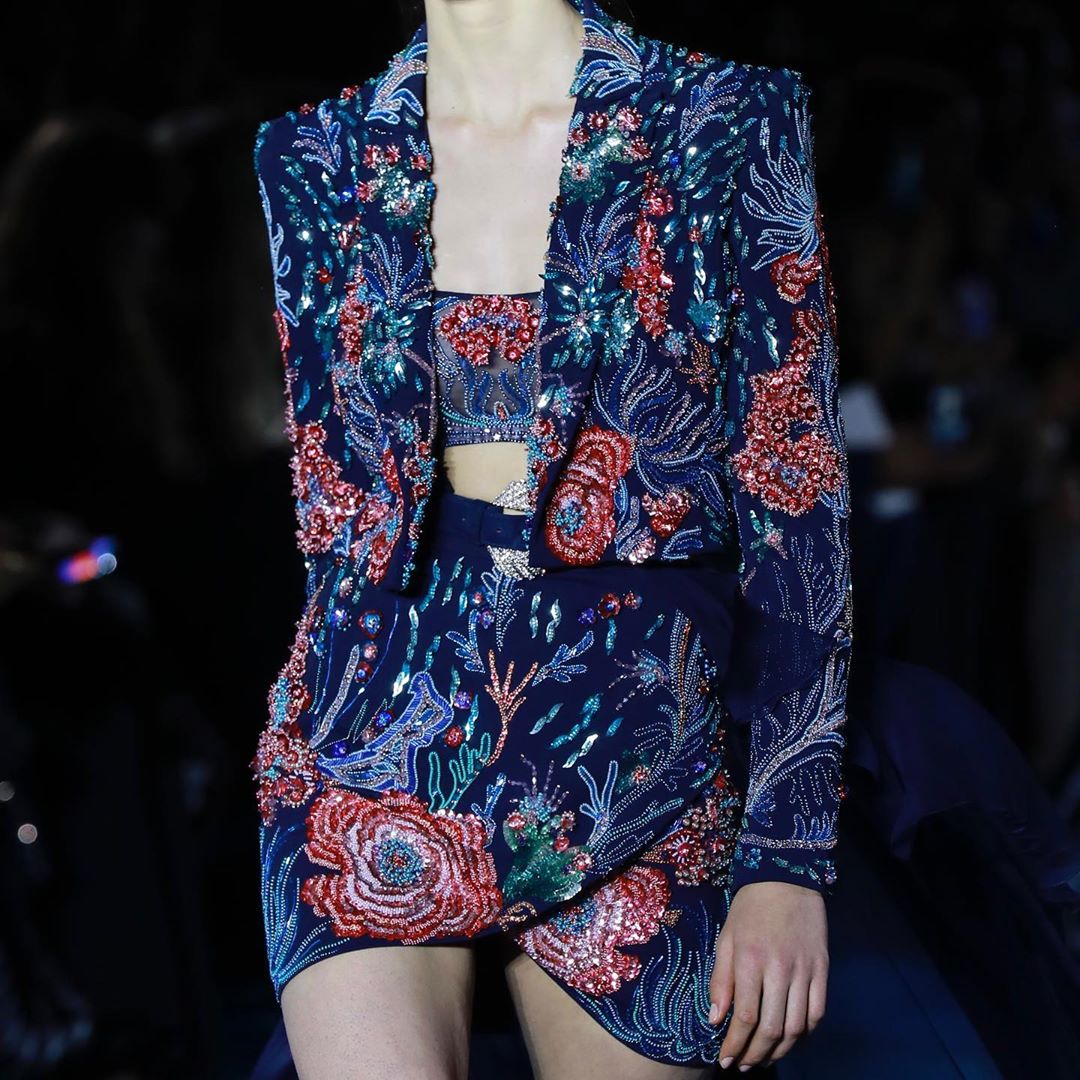 51. Long Off the Shoulder Regal Lilac Strapless Sequin and Bead Gown.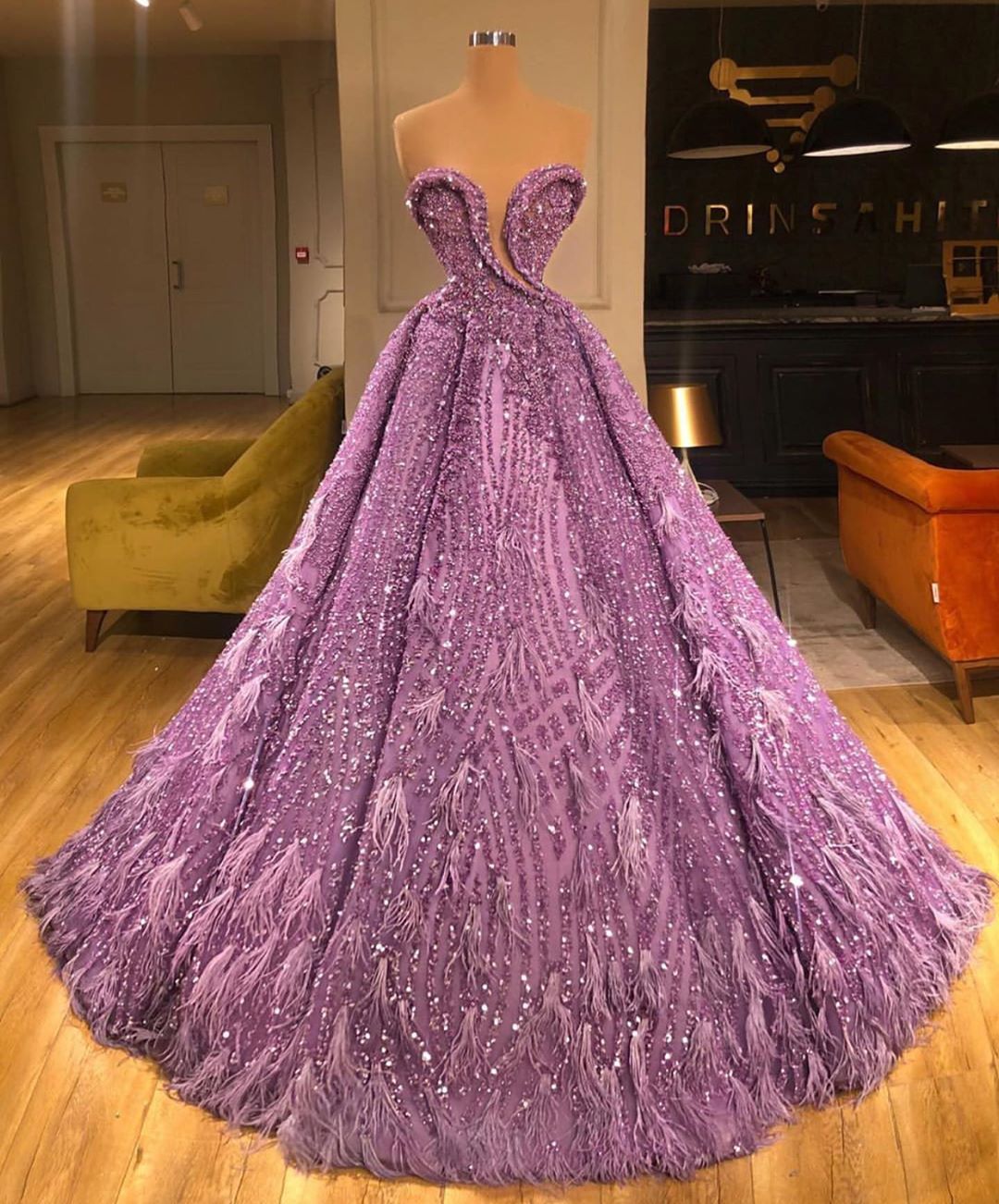 52. Orange Long Gown with Intricate Sequins and Beads Detailing.
53. Dark Purple Ombre Sequin Dresses.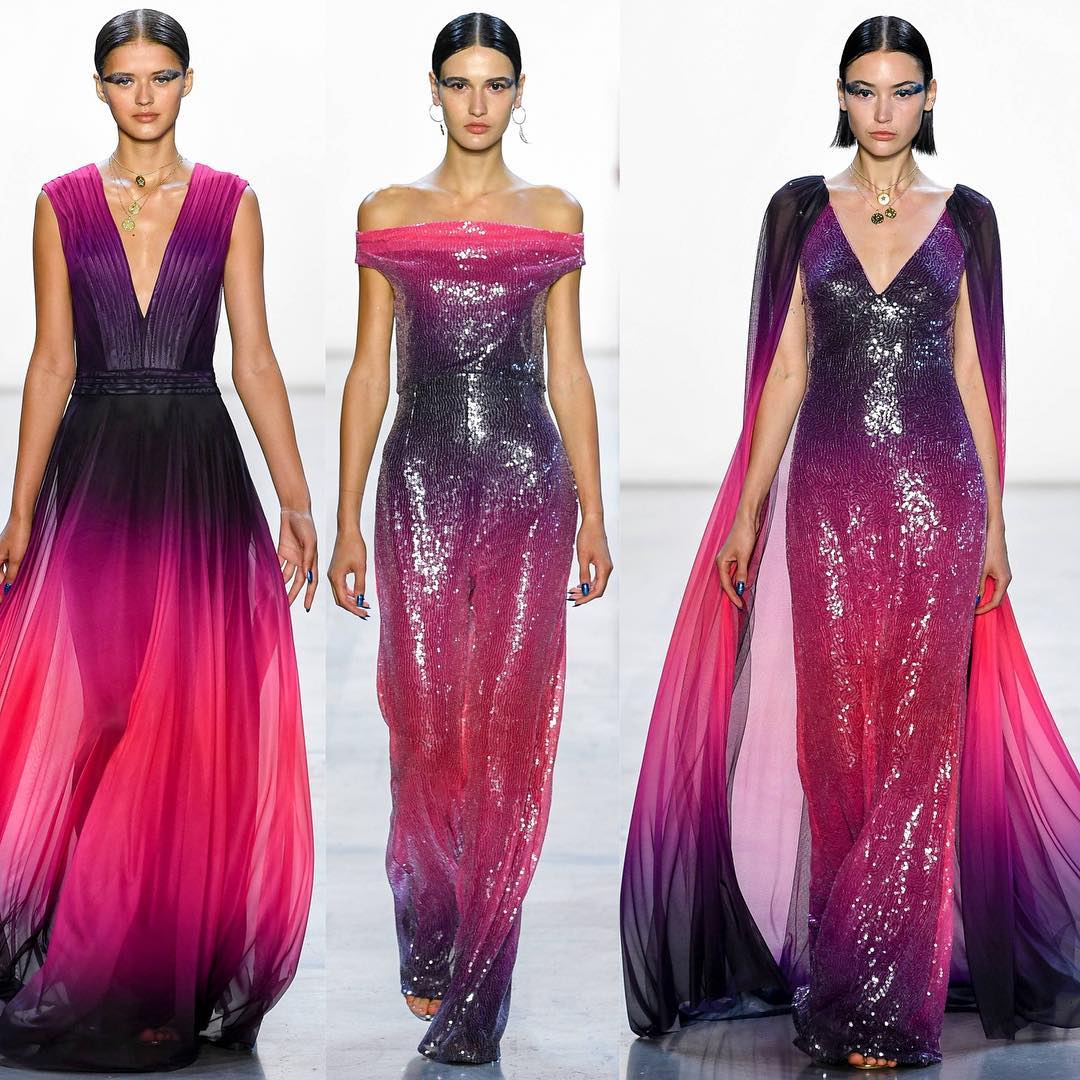 54. Torquise Blue and Green Sequin Dresses.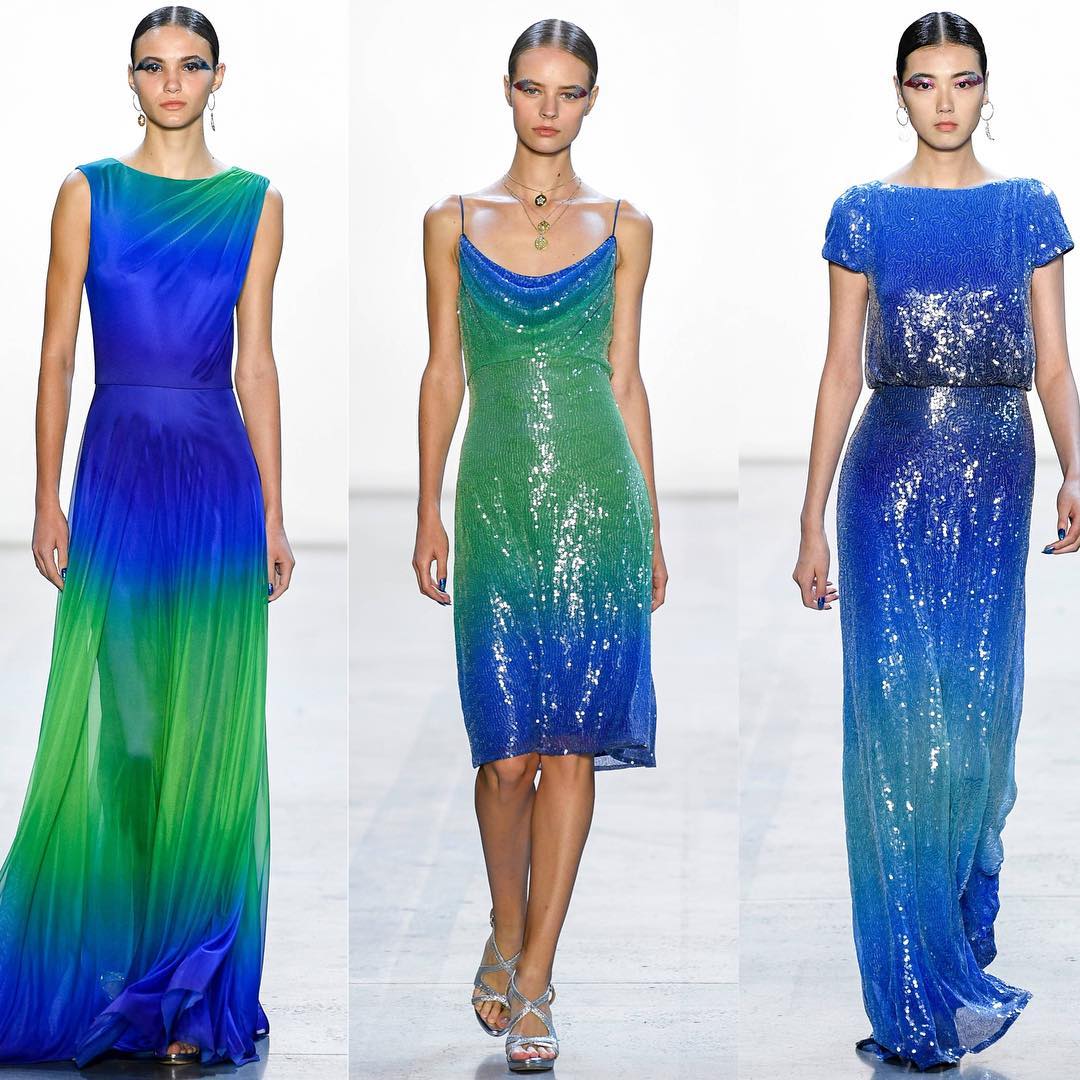 55. Multi-Coloured Short Sequin and Bead Skirt.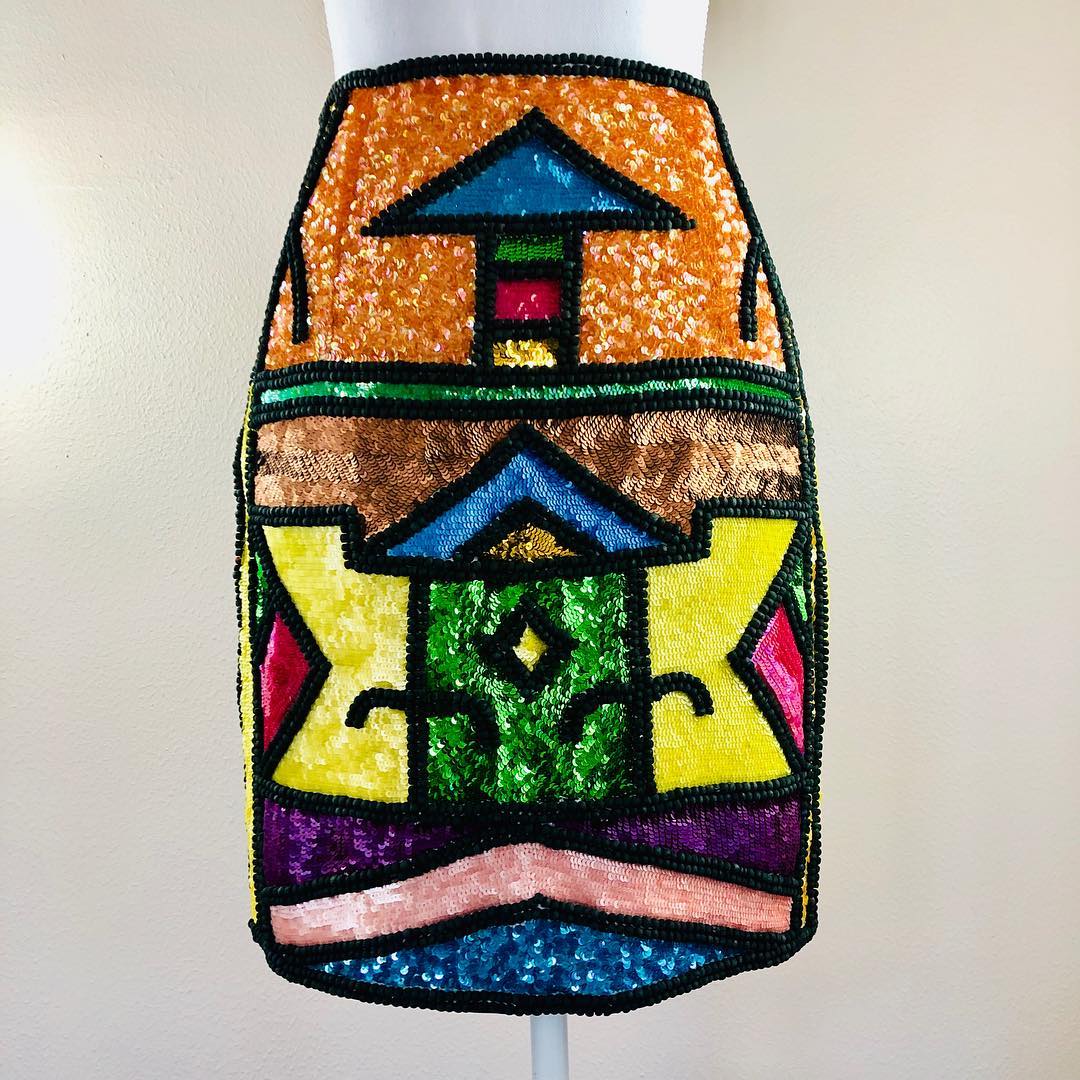 56. Off the Shoulder Full Sleeves Deep V-Neck Gown with Sequin and Bead Trim.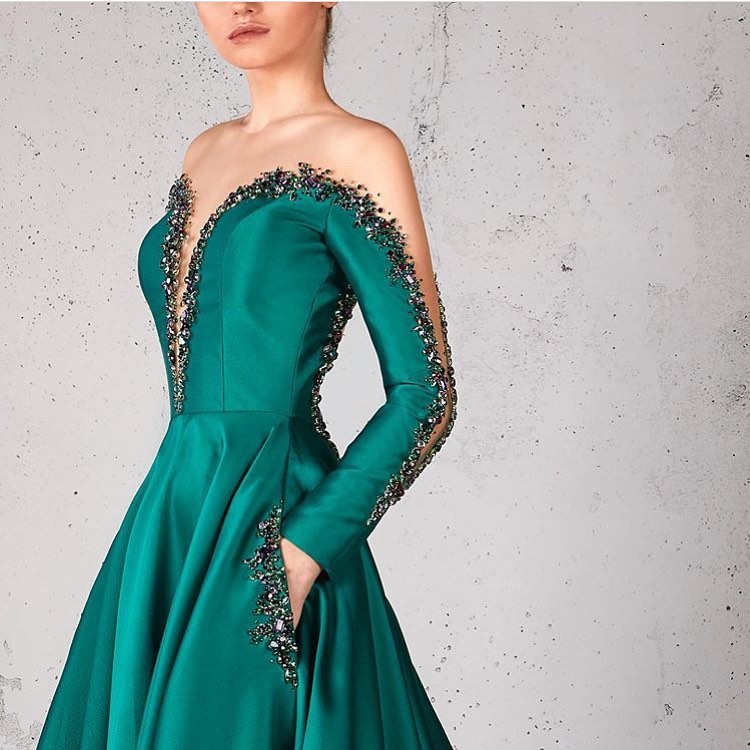 57. Iridescent Sequin Bolero Coat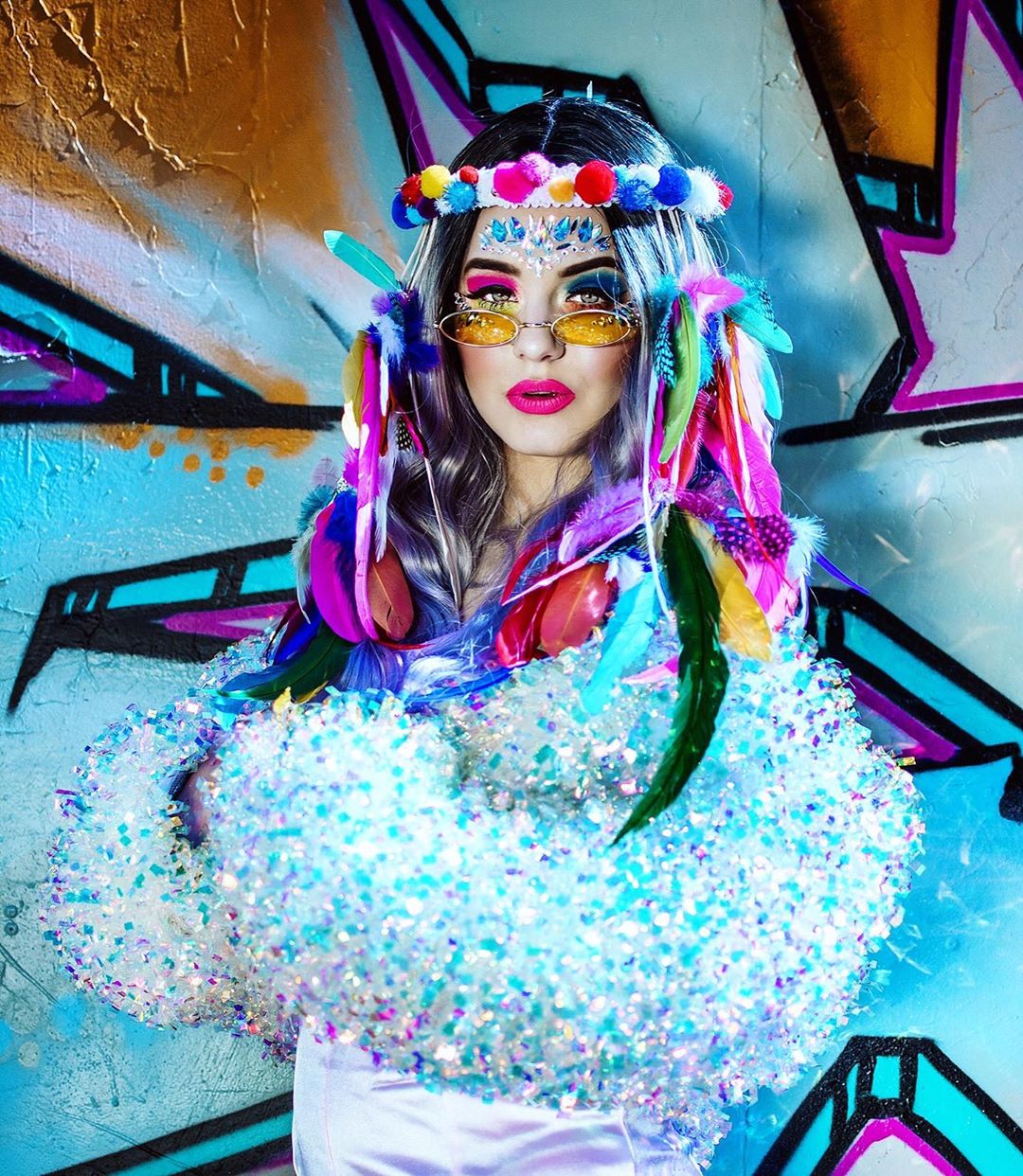 58. Green, Brown and Black Sequin Short Dress with Multicolor Sequin Fish Net Stockings.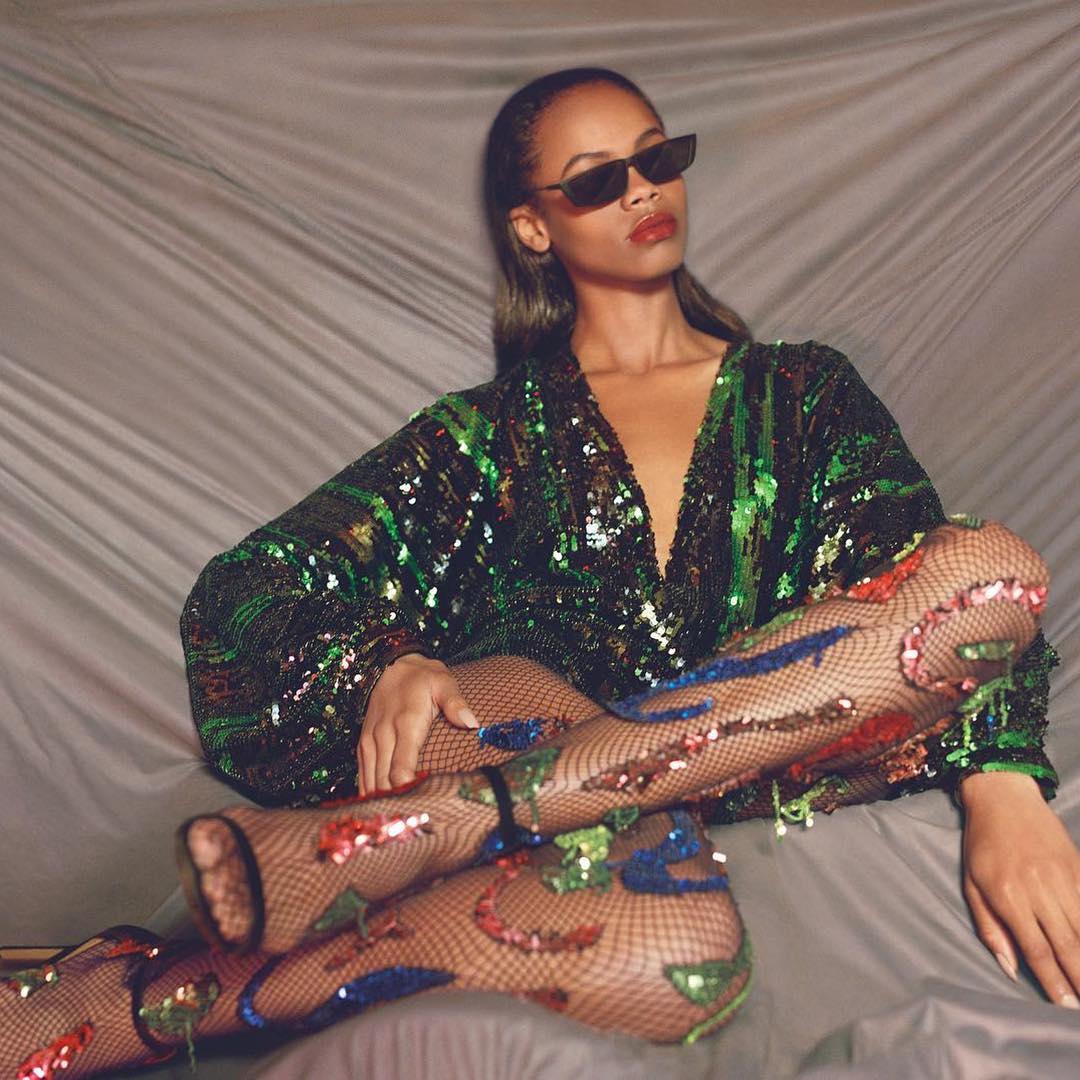 59. Black Corset with Big Bling Colorful Rhinestones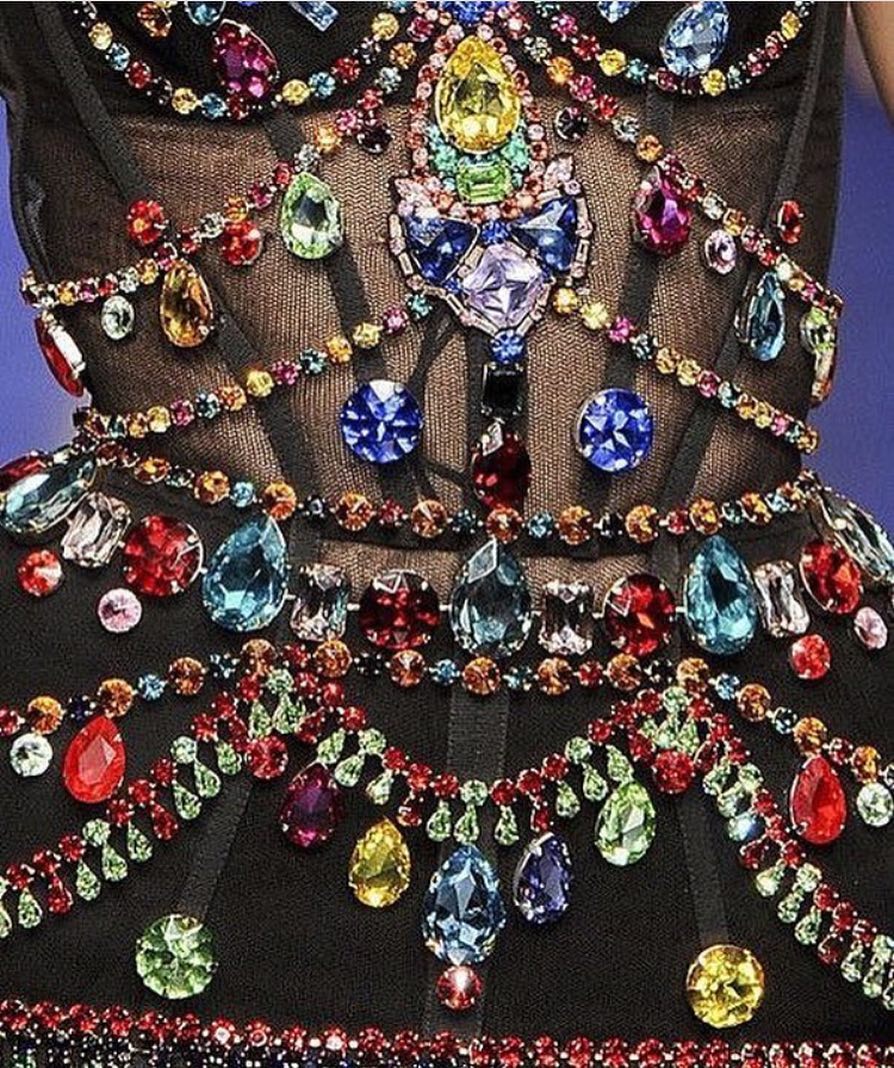 60. Dark Green Off the Shoulder Strapless Sequin Gown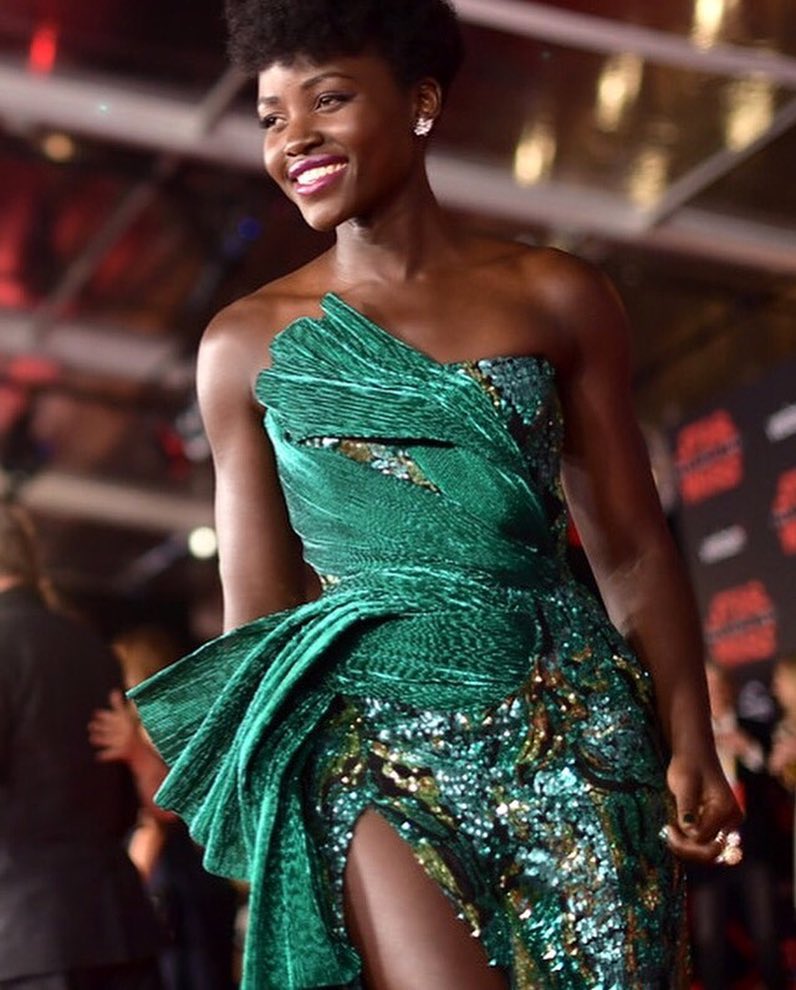 61. One Shoulder Blue Sequin Dress with Feather Trim and Train.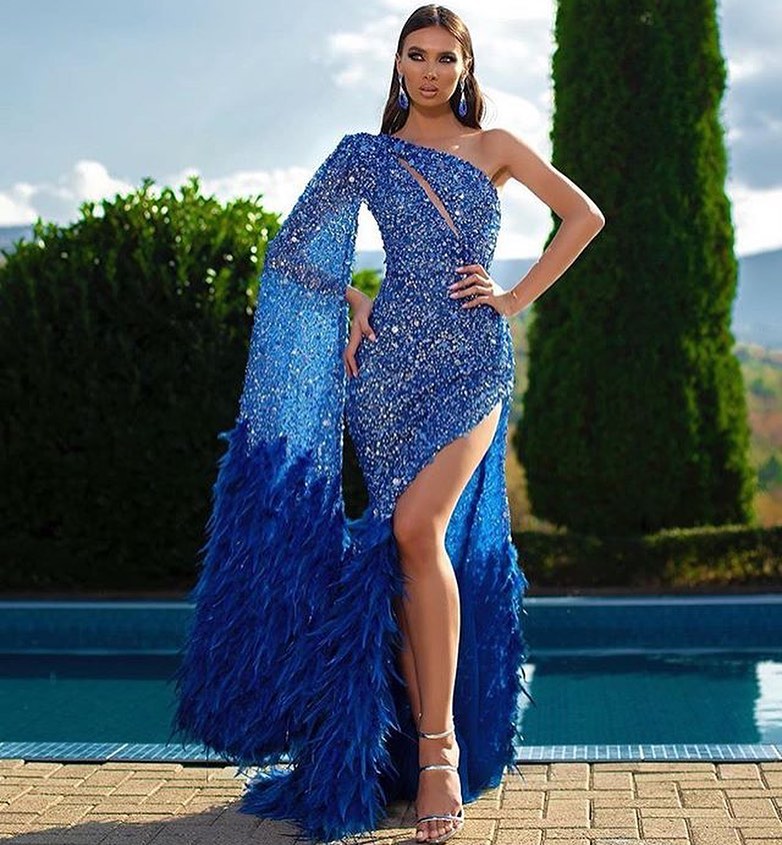 62. Cascading Purple One Shoulder Sequin Long Gown with Ruffles.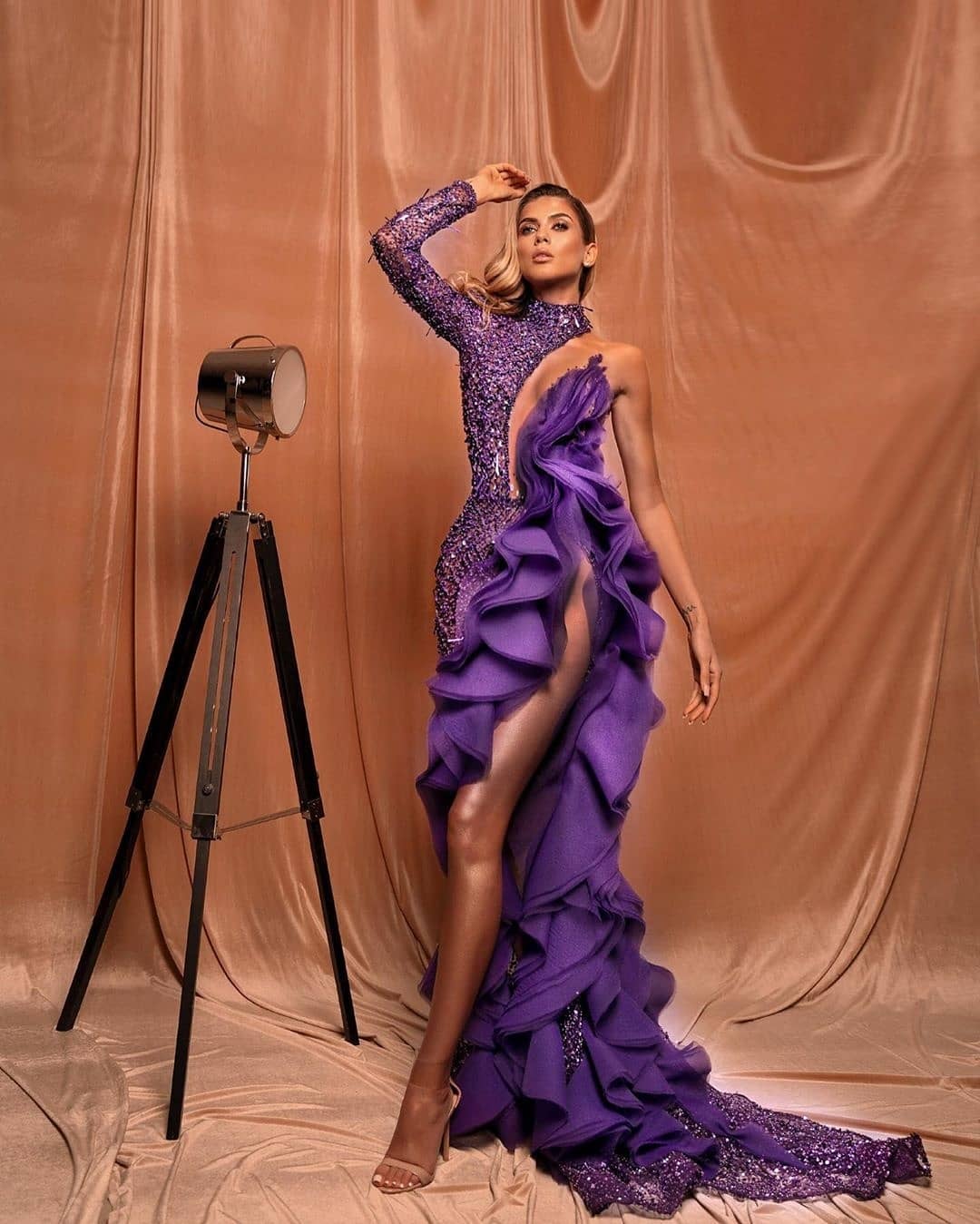 63. Dark Purple and Red Sequin Dress with Deep V-Neck and Bell Sleeves.
64. Red On Red Long Sequin and Bead Gown with Deep V-Neck And Full Sleeves.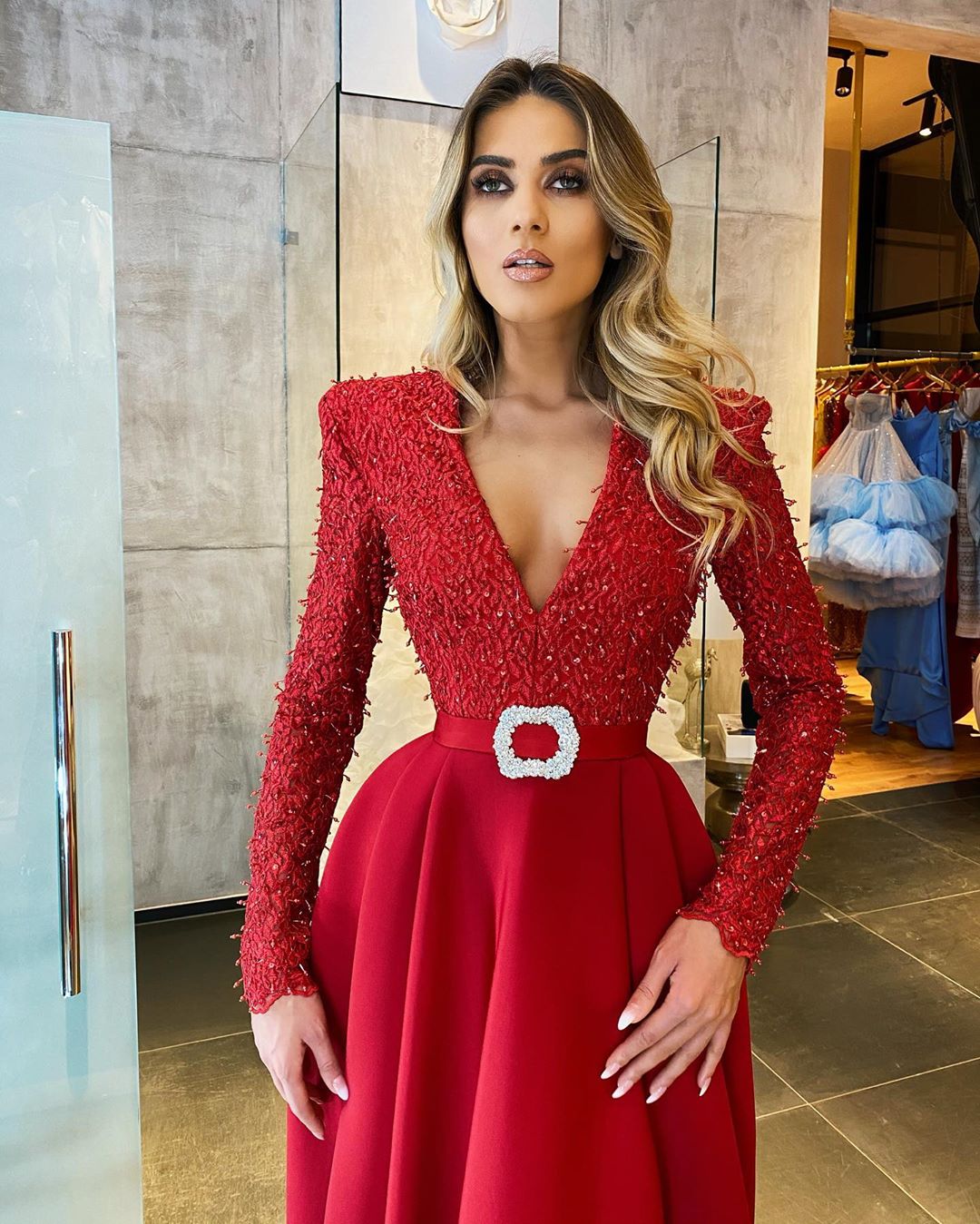 65. Multicoloured Sequin Short Dresses.
66. Pastel Green Sequin Gown with Ruffle Train.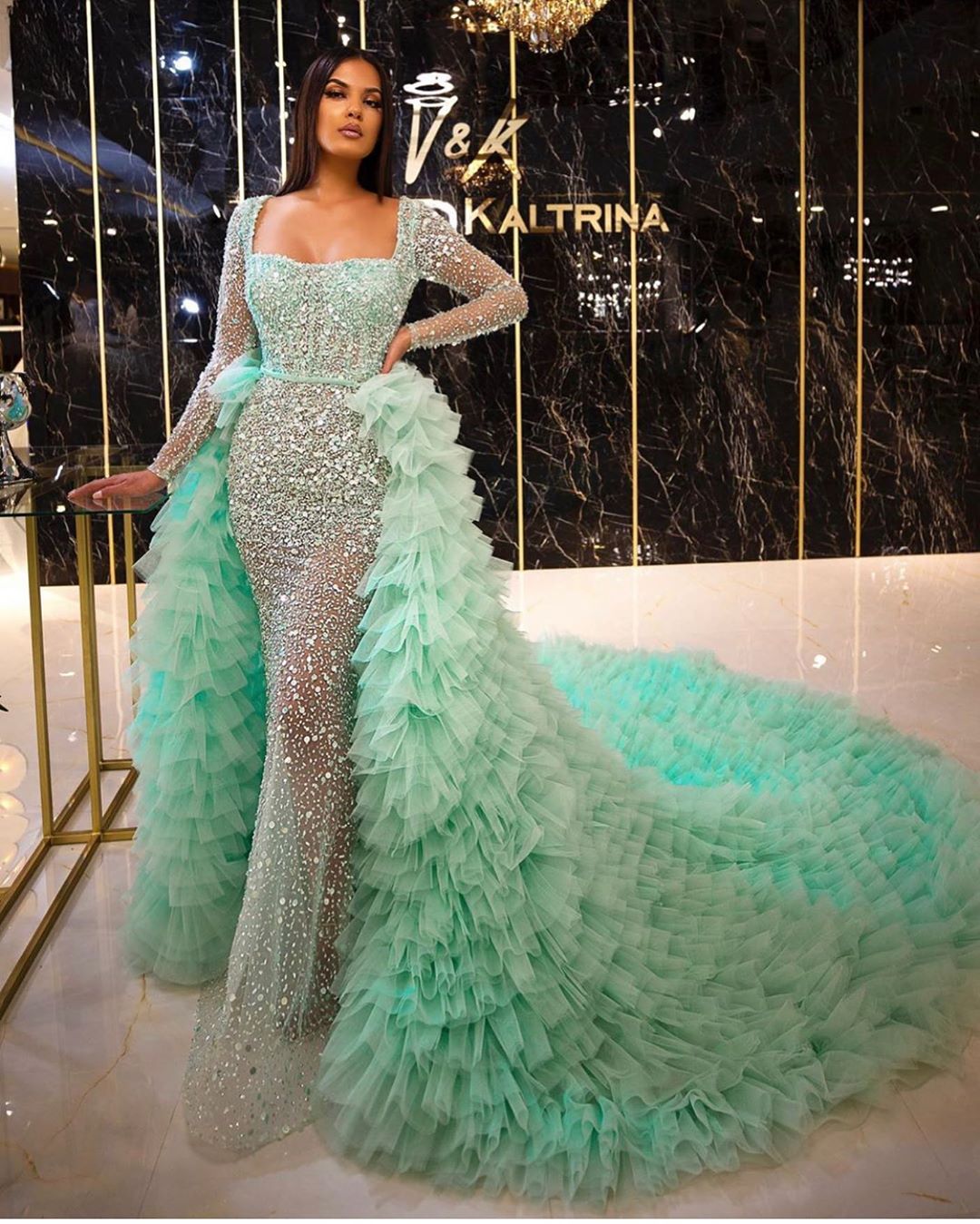 67. Multi-Colour Sequin Dress with Deep V-Neck.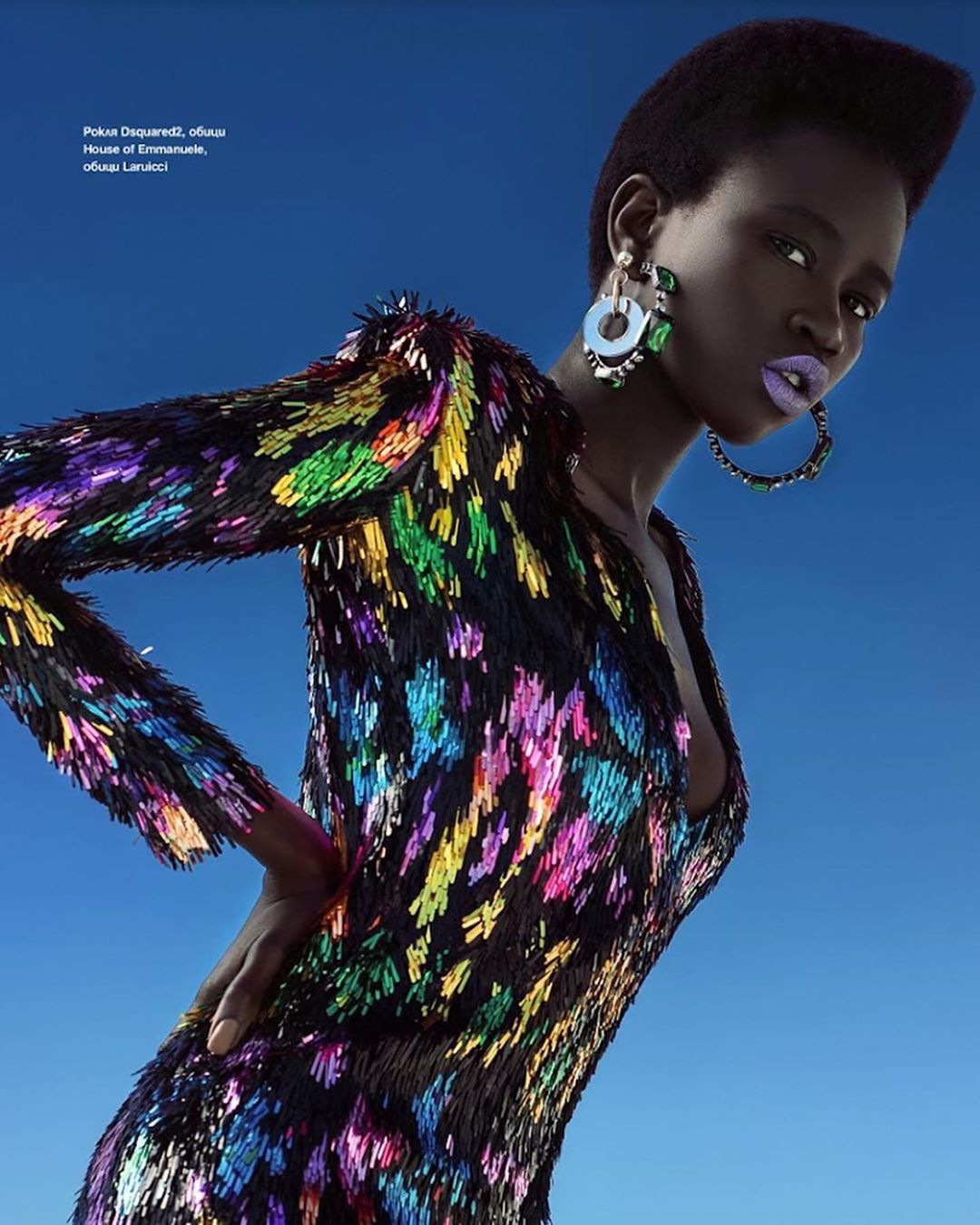 68. Black Lattice Short Dress with Jumbo Sequin Gold and Silver Flowers and Head Dress.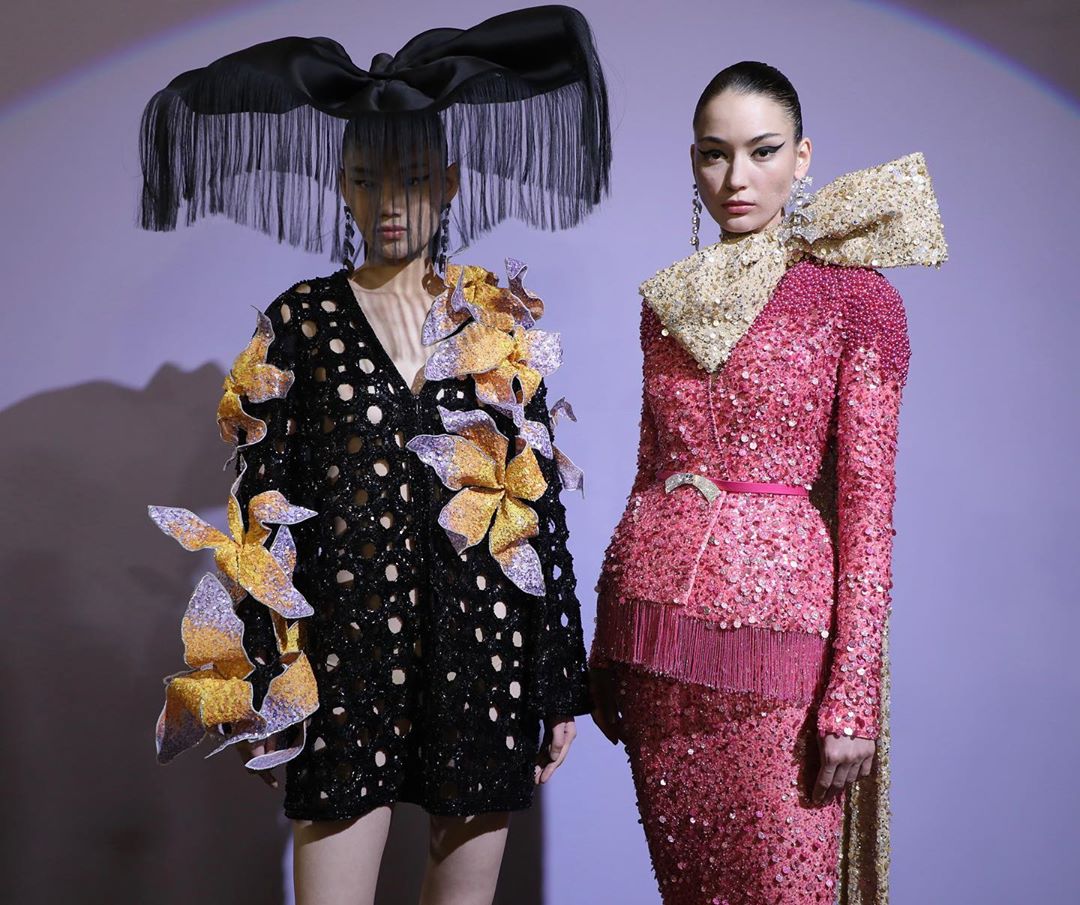 69. Glittering Long Sequin Multicolor Coat.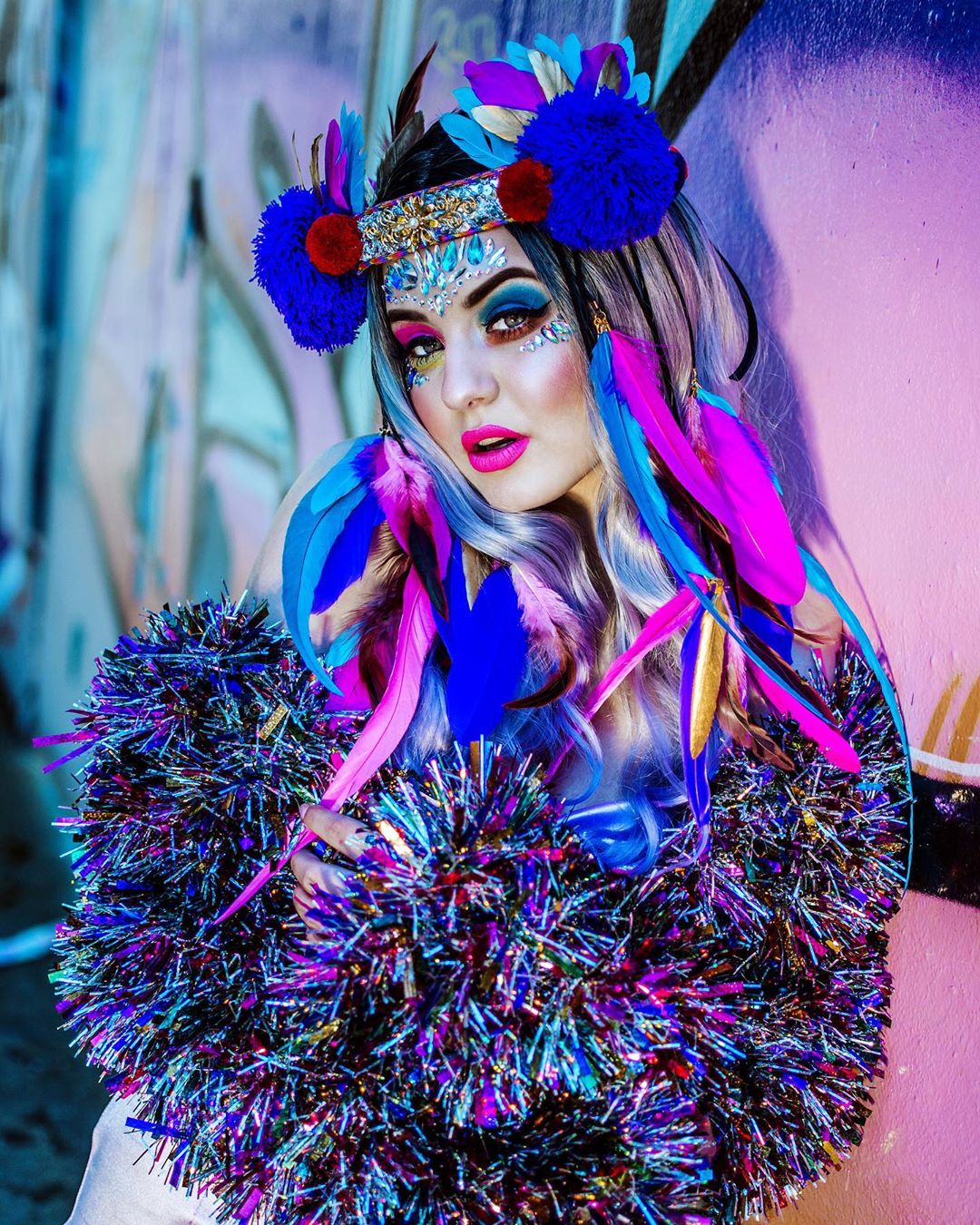 70. Jumbo Iridescent Pink Sequins Long Gown with Deep V-Neck and Spaghetti Straps.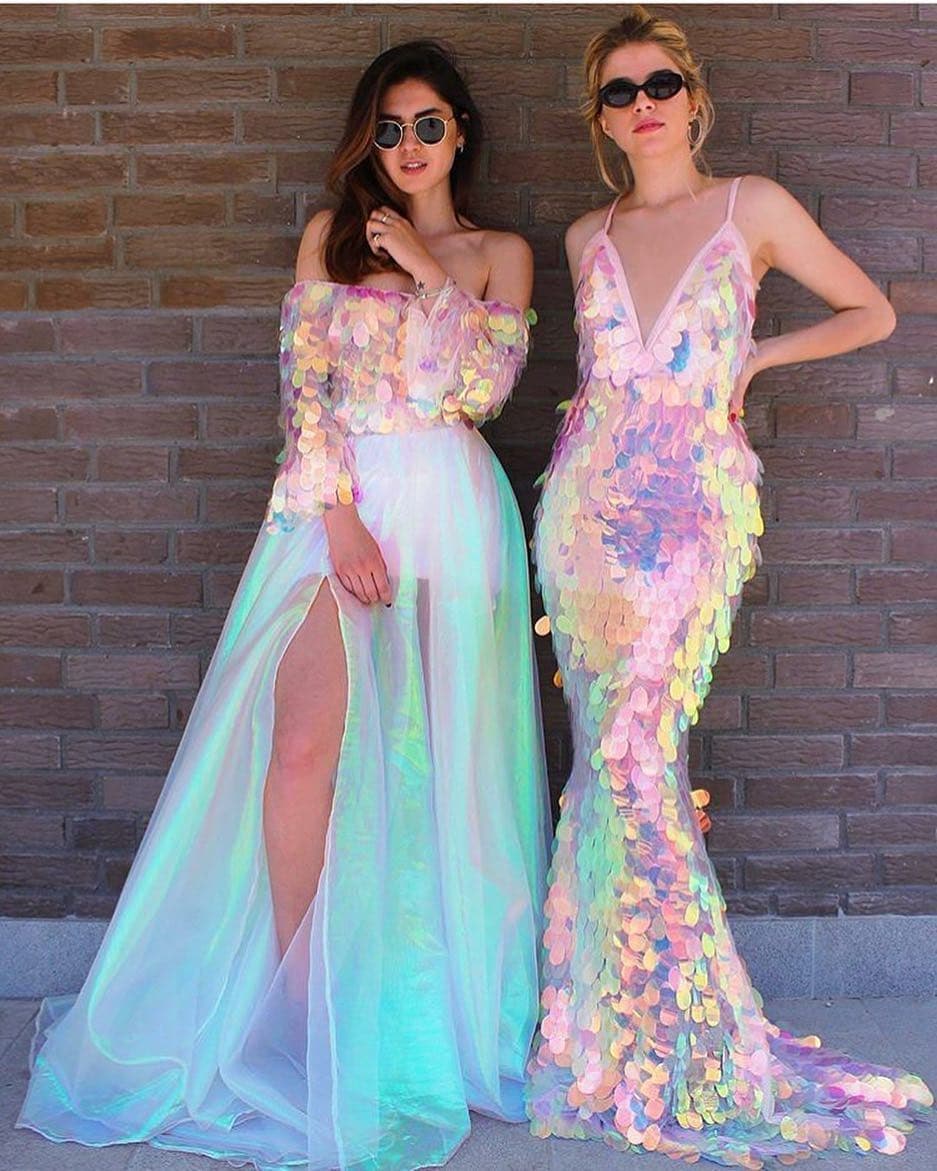 Conclusion
Designers often put their best foot forward when it comes to multicolored sequin dresses and vivid color-block bling gowns. Their extra effort translates into fashion items that can be worn to the most glamourous events.
Color, in all its glory, is rarely out of style so your vibrant blinged out items will give you years of wear. And years of compliments.