Shop bling watches on Amazon. Just like your favorite baller or hip hop star.
That's right, kids. You don't need to traipse to the local jewelry store with your whole posse.
You can give your McLaren a rest and fire up your nearest screen for a choice of watches that would make little Floyd Mayweather blush.
Here at SequinQueen we know your checkbook might be as capacious as F-May's. So we've hunted through a mountain of metal and crystals to bring you Amazon's reasonably priced wrist candy.
Know the VERY best thing when you shop bling watches these days?
You don't actually need to tell the time on your flashy purchase.
Just check the time on your phone.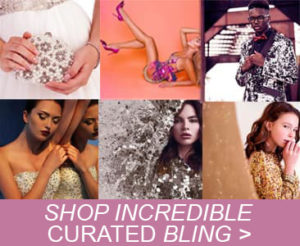 And THAT means you can max out the bling on the dial, poppets.
The more bling, the more ATTENTION you'll get. Which is perfect because bling attention is the BEST attention of all.
Need some more sparkling fashion ideas? Check out our curated range of Women's Bling Fashion and Women's Bling Accessories.
1. Michael Kors Rose Gold Stainless Steel Watch.
2. MK Ritz Stainless Steel Watch with Rhinestones.
3. JBW 0.12 Carat Diamond Wrist Watch with Stainless Steel Link Bracelet.
4. Shop Bling Watches: Three Sub-Dial Chronograph Diamond Watch with Analog Display.
5. Gold Stainless Steel Crystal Quartz Dress Bling Bracelet Watch.
6. Quartz Digital Calendar Rose Gold Silver Stainless Steel Watch with Gold Crystals.
7. Elegant Swiss Made Timepiece with Brilliant Stone Accents.
8. Swarovski Crystalline Silver Ladies' Watch.
9. Titan Raga Aurora Bracelet Dress Watch with Swarovski Crystals.
10. Shop Bling Watches: Rose Gold Diamond Watch Bracelet Sets.
11. Michael Kors Ryder Stainless Steel Quartz Watch with Rubber Strap.
12. Crystal Diamond Protective Cover Bumper for Apple iWatch.
13. Guess 39.5MM Gold Crystal Rhinestone Stainless Steel Bracelet Watch.
14. GUESS Women's Stainless Steel Crystal Casual Watch.
15. Guess 36MM Mesh Bracelet Watch with Rhinestones.
16. Shop Bling Watches: Crystal Accented Two-Tone Dress Watch with Date.
17. Shop Bling Watches: Big Rhinestones on Trim and Elegant Baguette Time Indicators on Dial.
18. Hip Hop Bling Luxury Gold Tone Timepiece with Crystals.
19. Large Rhinestone Luxury Hip Hop Iced Metal Wrist Watch.
20. Iced Out Hip Hop Rubber Bullet Band Men's Watch and Iced Cuban Bracelet.
21. Three-Eye Diamond Pave Bling Colored Diamond Wristwatch.
22. Shop Bling Watches: Waterproof Band Wristwatch Decoration Accessories Jewelry.
23. Iced Out Spiral Diamonds All Over Wrist Watch.
24. Hip Hop Iced Out Rhinestone Wristwatch.
25. Shop Bling Watches: Rhinestone Bling Luxury Baller White Analog Metal Watch.