Cole Walliser Blinged Out Videos: Who is Cole Walliser?
He is a Canadian filmmaker and music video director.
He has directed videos for #MileyCyrus, #Pink, and #KatyPerry.
Cole Walliser was born in Steveston, British Columbia and grew up in Vancouver.
He is also known for high-speed videos of celebrities posing on red carpets.
The videos are captured by his 'GlamBOT'. He posts these videos on his social media accounts.
Cole Walliser began his interest in filming by making skateboarding videos at the age of 14.
He also made a short film about the first day of high school which is still used by his high school Hugh McRoberts.
He decided to pursue directing as a career and moved to Los Angeles at the age of 24.
His work began with shooting professional dancer friends on a pro-bono basis.
Cole Walliser's Net Worth:
Cole Walliser is one of the richest Filmmakers & is listed as the most popular Filmmaker.
According to our analysis, Wikipedia, Forbes & Business Insider, Cole Walliser's net worth is approximately $1.5 Million.
In 2010, Cole Walliser edited two episodes of the dance web series, The LXD: The Legion of Extraordinary Dancers.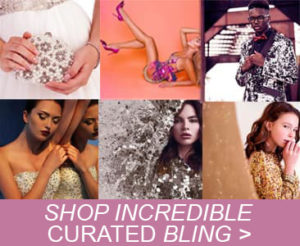 According to our records, Cole Walliser is probably single & not dating anyone currently.
In 2009, Cole directed the opening video for P!nk's Funhouse World Tour.
He also directed a 30-minute documentary On Tour with P!nk, and four of her music videos which played during the Funhouse Summer Carnival Tour and can be found on P!nk's 'Greatest Hits So Far' DVD.
Cole Walliser was entrusted to edit together footage of Katy Perry's wedding for her intimate performance at the 2011 Grammy Awards.
Here's SequinQueen's curated selection of the Best high-speed videos on Instagram, just for you.
1. Alexandra Addario In One Shoulder Embellished Gown.
2. Elle Fanning In Her Black Off Shoulder Embellished Gown.
3. Sheryl Lee Ralph Wearing a Black Off-Shoulder Long Gown with High Slit and Blinged Out Hair Style.
4. Taraji P Henson Wearing A Dual Color Long Gown with Rhinestones Embellished Waist Belt.
5. Billy Porter In His Black Outfit Showing Off His Glittering Jewellery.
6. JLo In Her Gorgeous Glittering Mirror Sequin Gown with Long Sleeves.
7. Kristen Bell Wearing A Black Long Sleeveless Embellished Gown.
8. Ken and his wife Tran Showing Their True Love In A Black Sequin Gown.
9. Tiffany Haddish In Her Lng Gold Sequin One Shoulder Gown.
10. Chloe Bailey Wearing A Silver Sequin Long Gown.
11. Paris Hilton Wearing A Long Sequin Embellished Gown with Embellished Gloves.
12. Doja Cat Wearing A Long Rhinestones Embellished One-Shoulder Dress with Matching Shoes and Necklace.
13. Saweetie Long Black Sequins Off Shoulder Dress with High Heels.
14. Lady Gaga Wearing A Gorgeous Blue Off-Shoulder Dress with Glittering Necklace and Bracelets.
15. Madison Bailey Wearing A Long Silver Sequin Strap Gown with Chocker Necklace.