Bling hair accessories are surprising.
First because not many people know the full range of glittery hair accents available.
And second because they all look so incredibly beautiful.
If you've ever worn bling in your hair it was probably at a wedding.
Either as a bride. Or a bridesmaid.
However you wore your hair accessories, it was probably quite understated. Maybe even a little boring.
But scroll down through SequinQueen's curated collection of bling hair accessories and you may find styles you never thought existed!
Do you have to be a die-hard Glitterist to wear some of these sparkly embellishments to your coiffure?
In some cases it may help!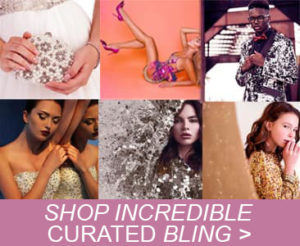 But you will also find fashion forward hairstyle accessories you can incorporate into your next event or special occasion look.
Or maybe just when you want to have a bit more bling in your day.
Still need some inspiration? Take a look at our online shop for the best edited bling women's fashion and accessories today!
1. Classic Pony Tail with Rhinestone Chain Pleated with Hair.
2. White Pearl Strand Adorning a Ponytail with Matching Pearl Earrings.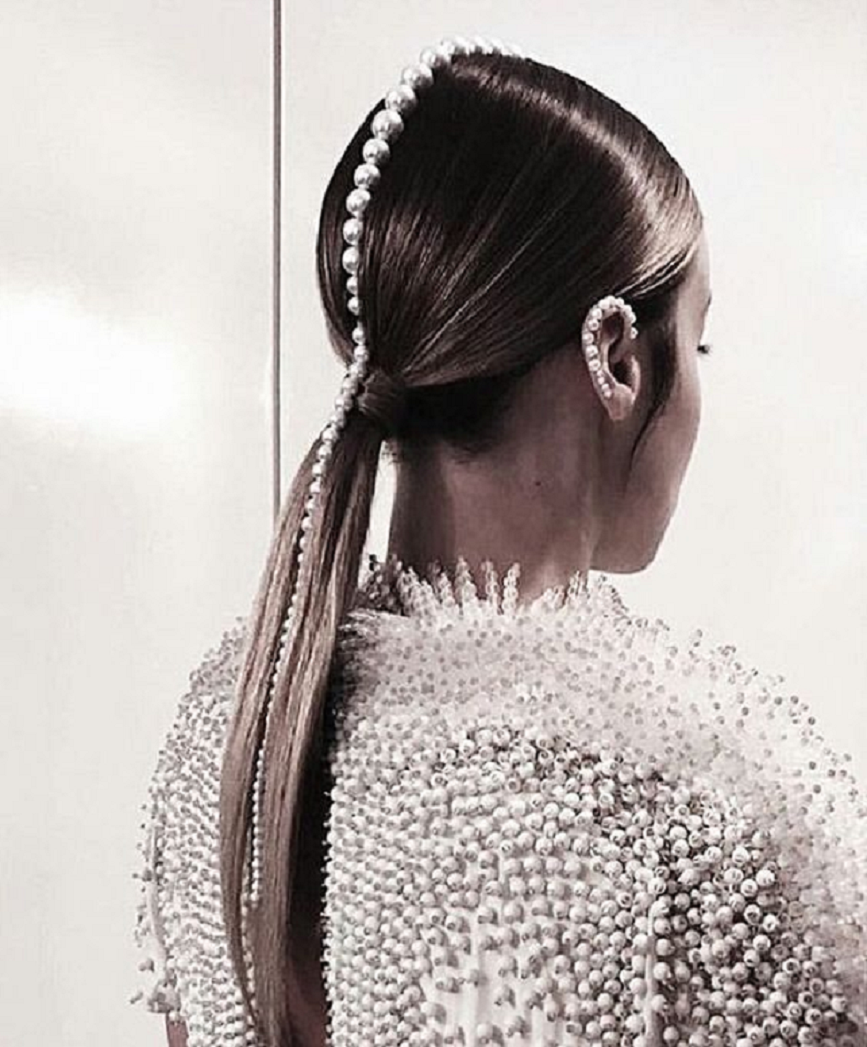 3. Bling Hair Accessories: Classic Bun Hairstyle Embellished with Delicate Hanging Chains.
4. Classic Hairstyle with Embellished Glittering Rhinestones, Gems and Pearls.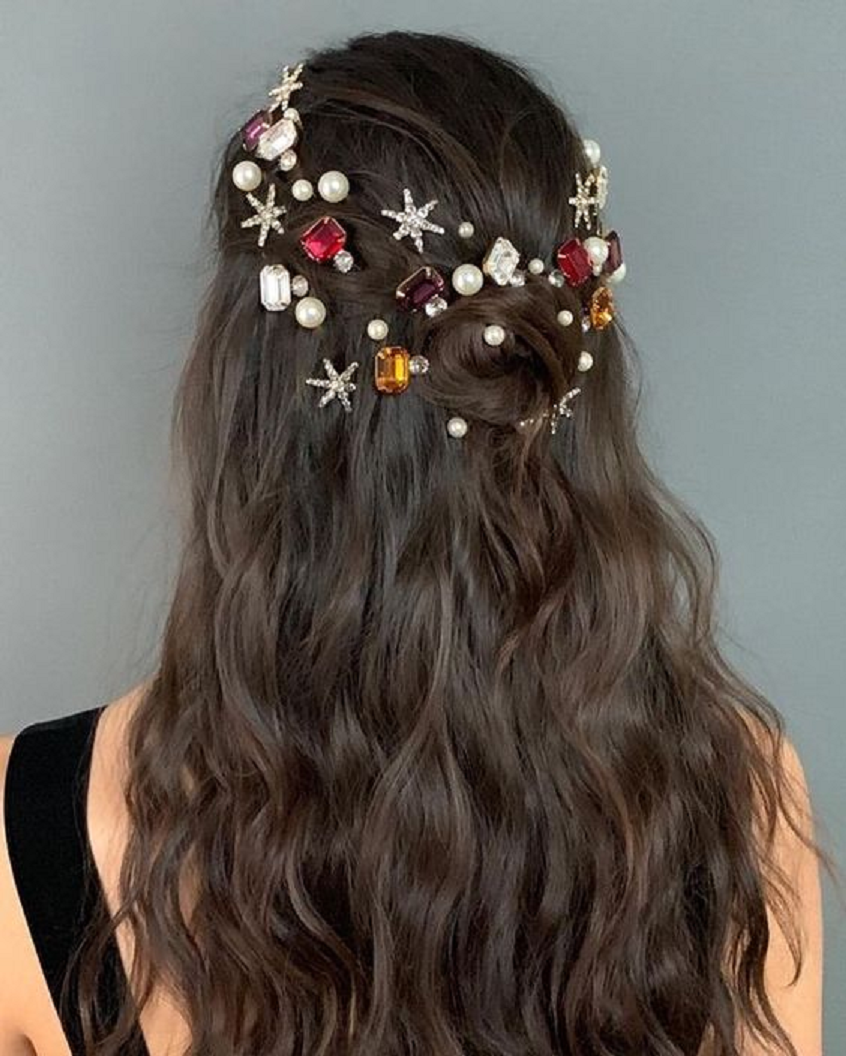 5. Hair Braids with Glitter, Tear Shaped Opal Stone and Gold Chains.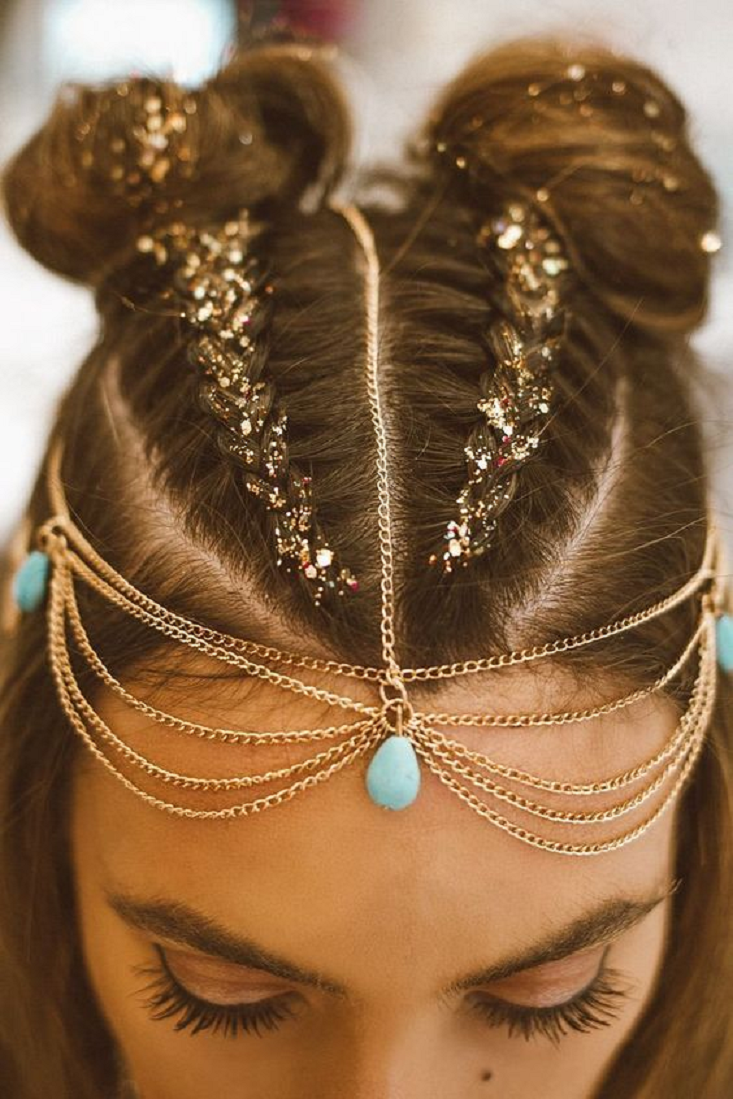 6. Glittering Wire Wrapping Technique in Soft Bun.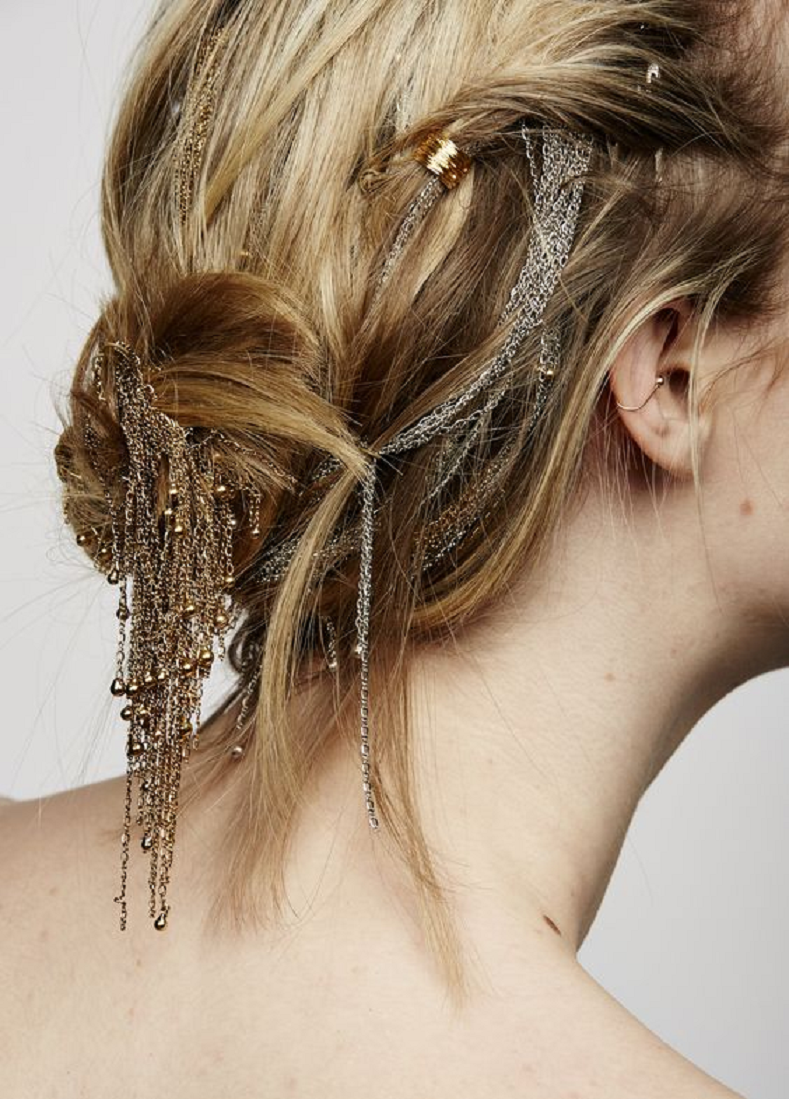 7. Moon and Star Bobby Pins Give a Sparkling Galaxy Look.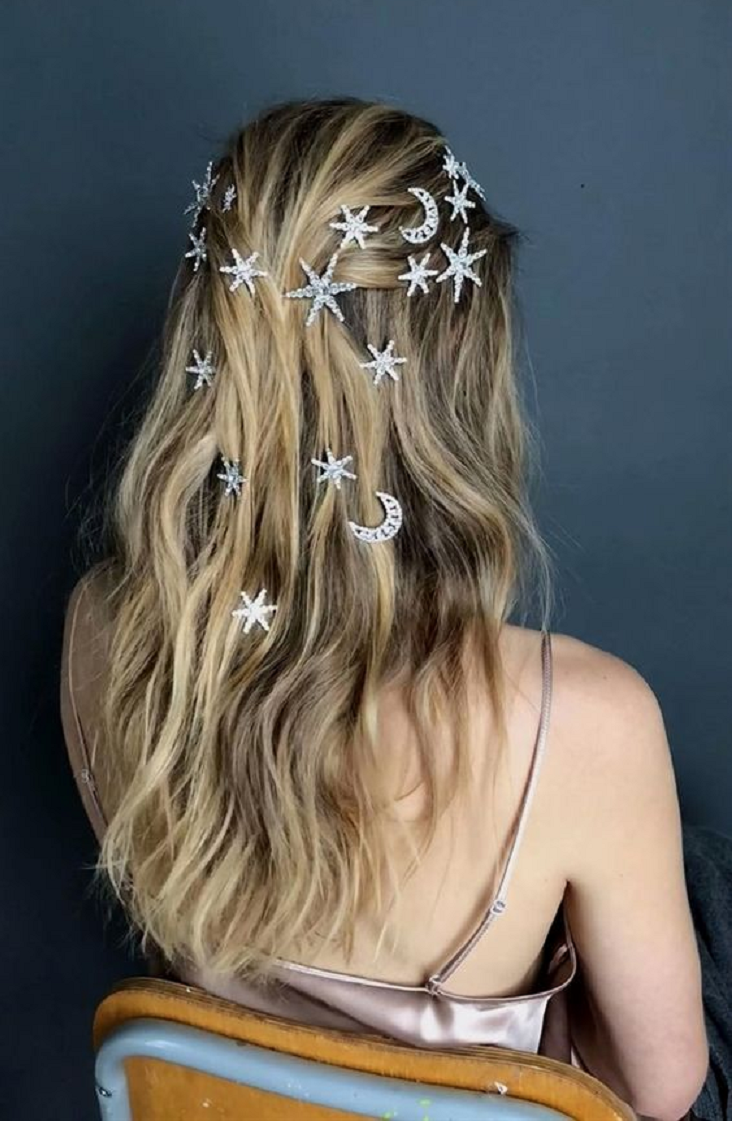 8. Crystal and Pearl Chains Hanging from a Gold Rose Head Comb.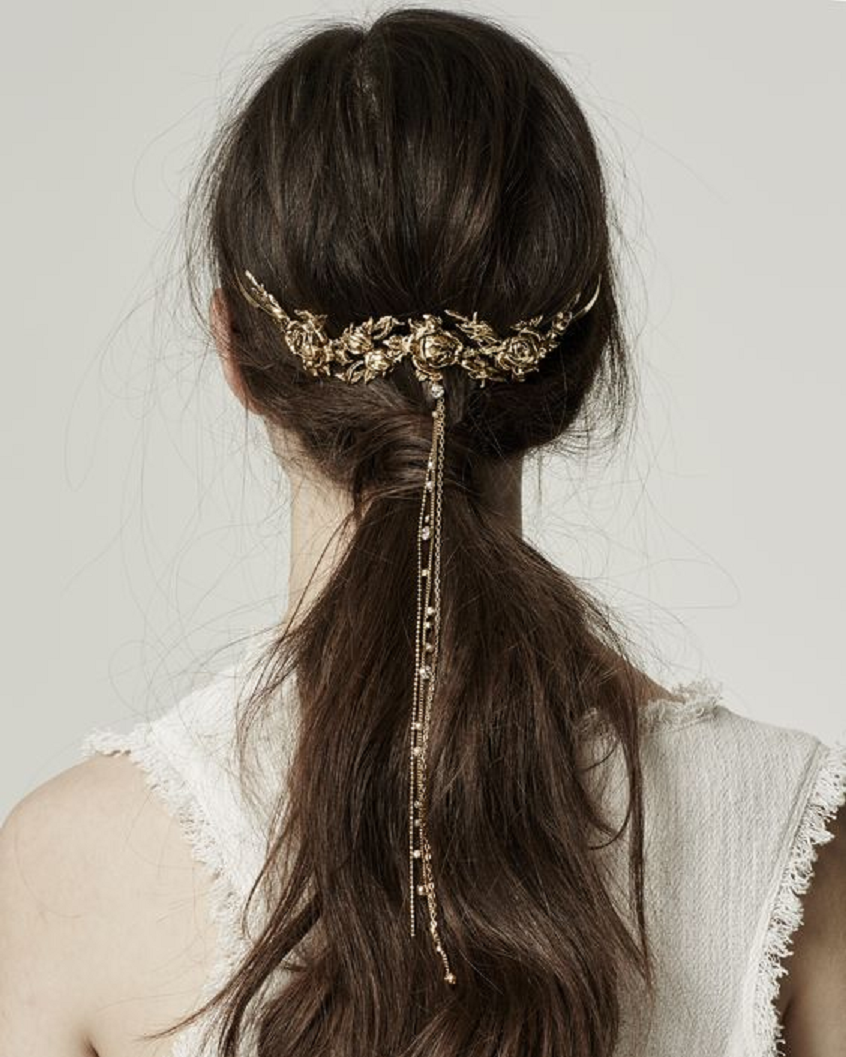 9. A Perfect Ponytail with Iridescent Crystals Pinned On.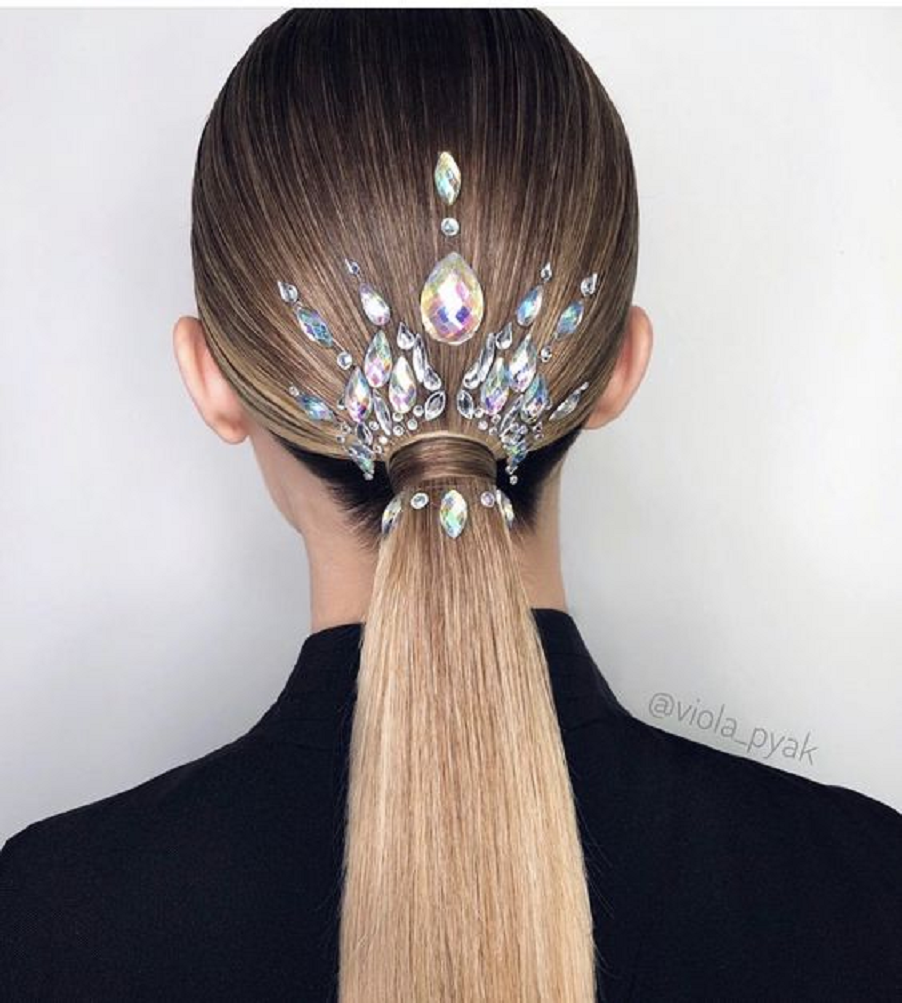 10. Bling Hair Accessories: Hair Braided with Colorful Chunky Glitter.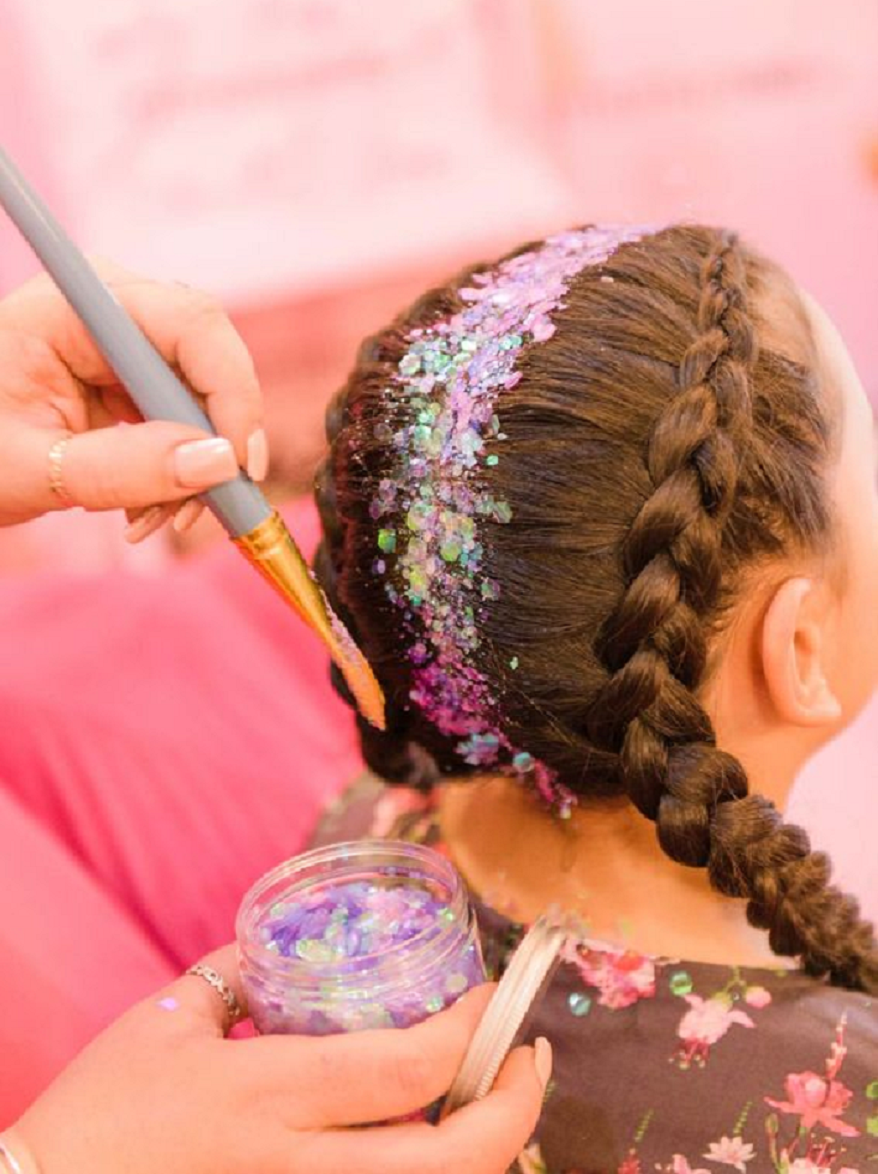 11. Gold Leaf Sprinkled on Wet Look Hair and Used as Makeup.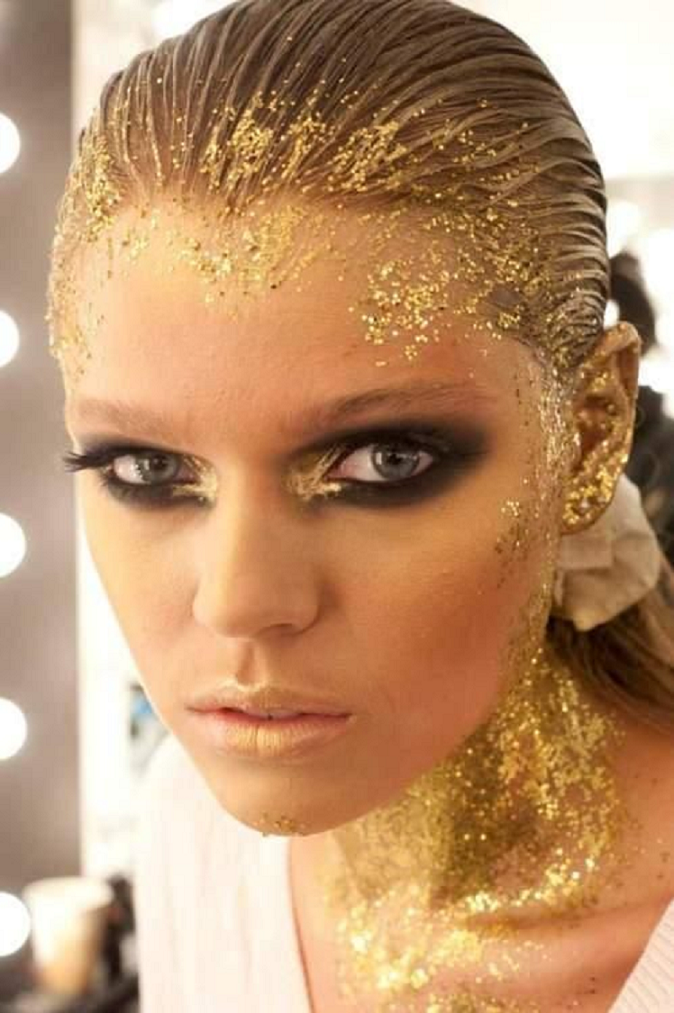 12. Rhinestones Glued to the Forehead and Around the Bun in a Classic Ballroom Dance Hairstyle.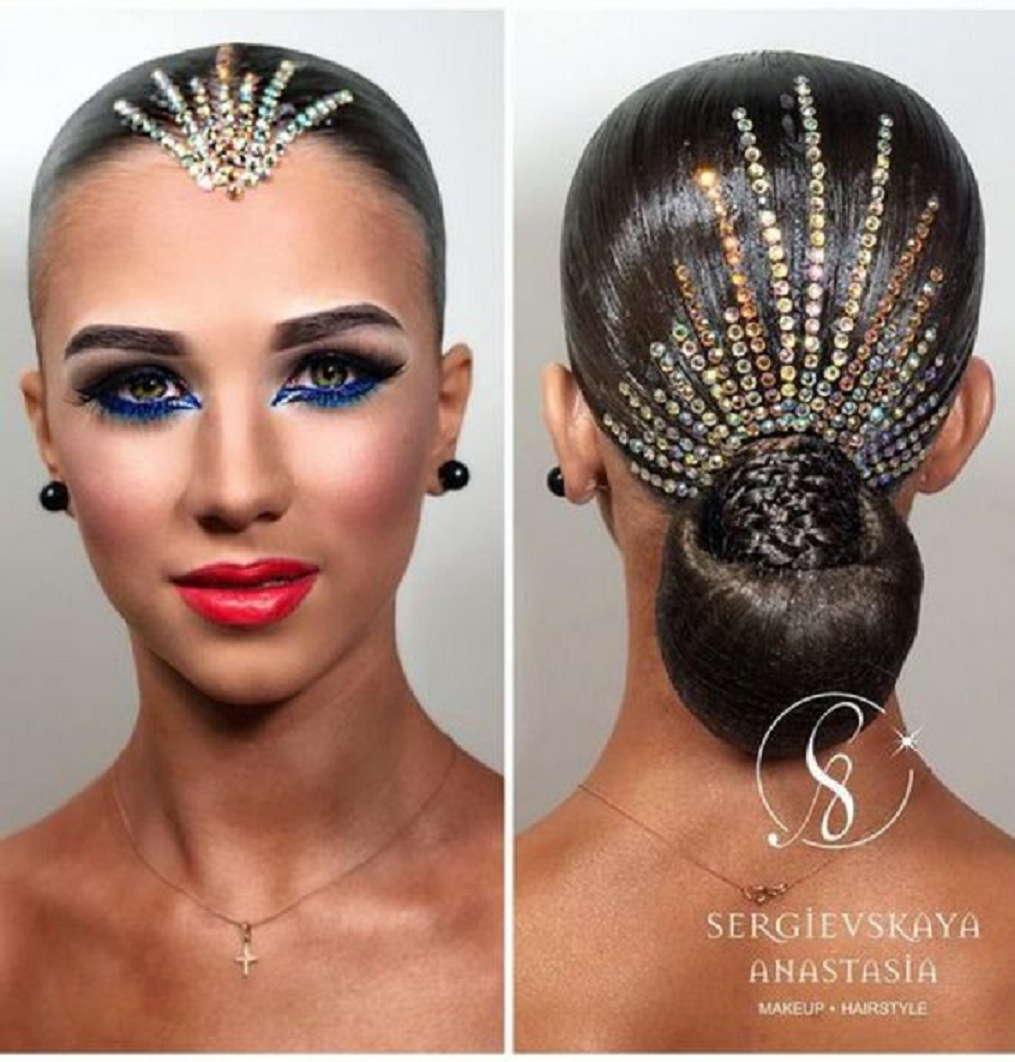 13. Beautiful Ponytail Hair Braided with Multi-Colour Rhinestones.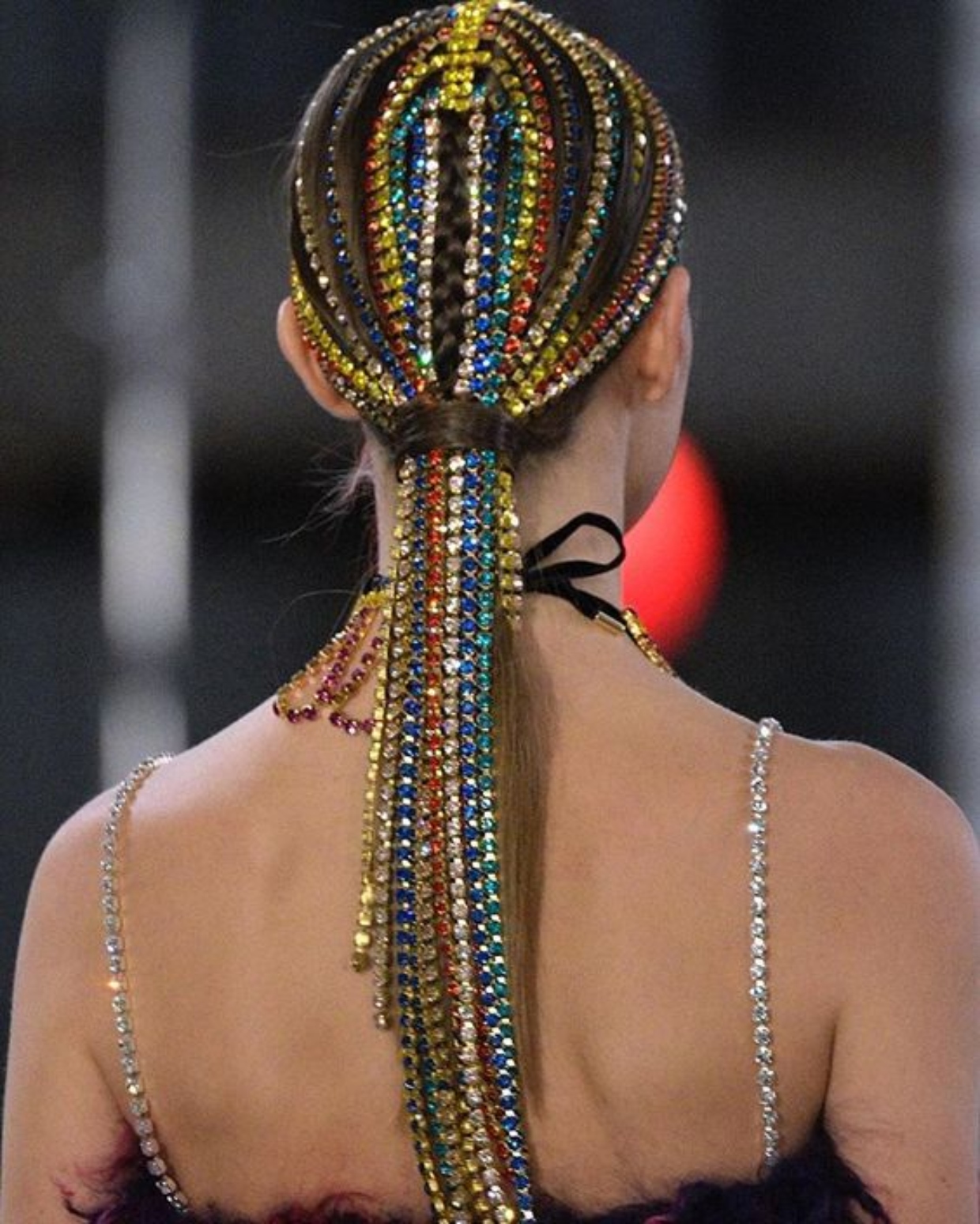 14. French Braided Carnival Hairstyle with Rhinestone Chains and Glitter.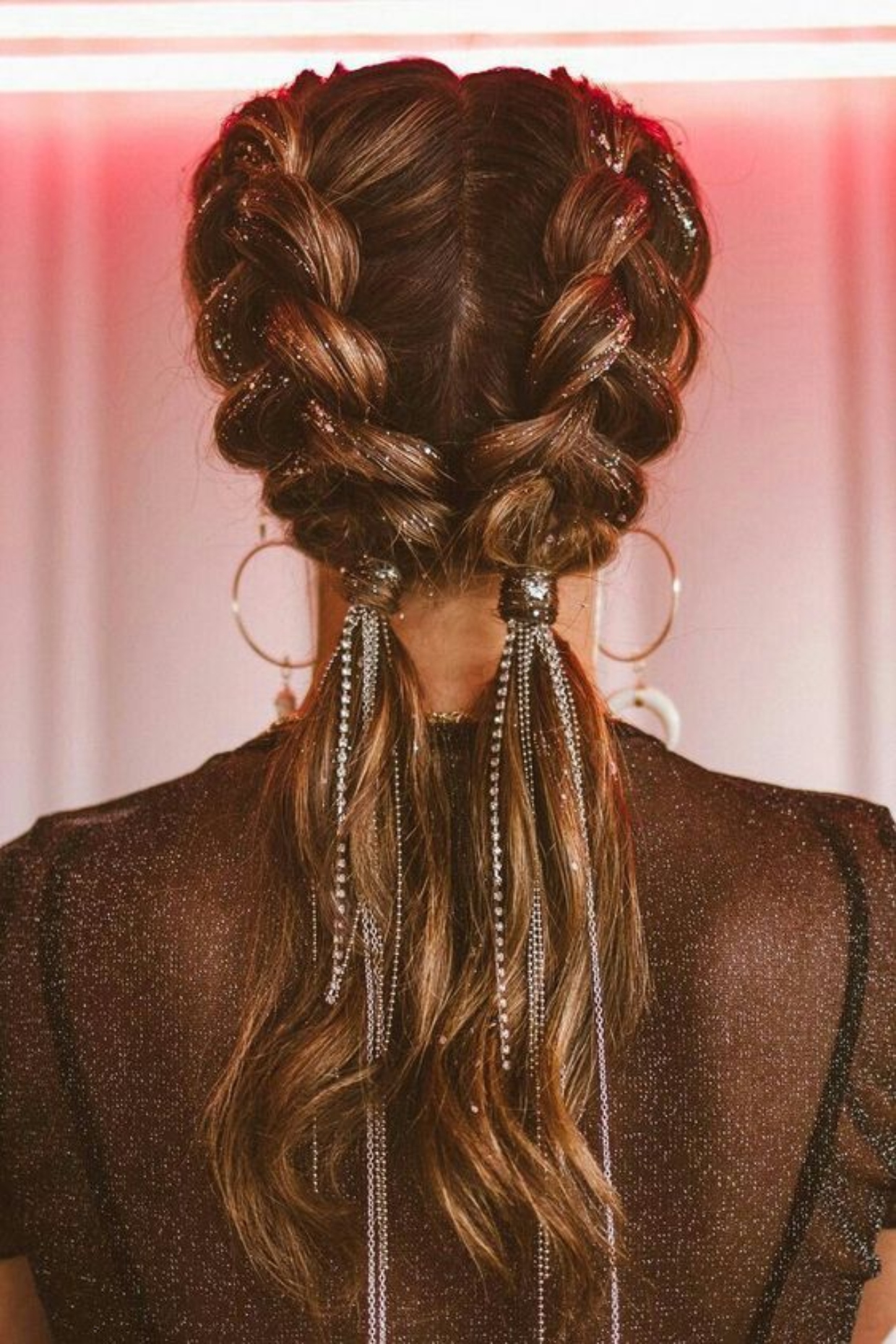 15. Bling Hair Accessories: Tri-Colour Hair with Classic Bun Hairstyle and Rhinestone Face Chain.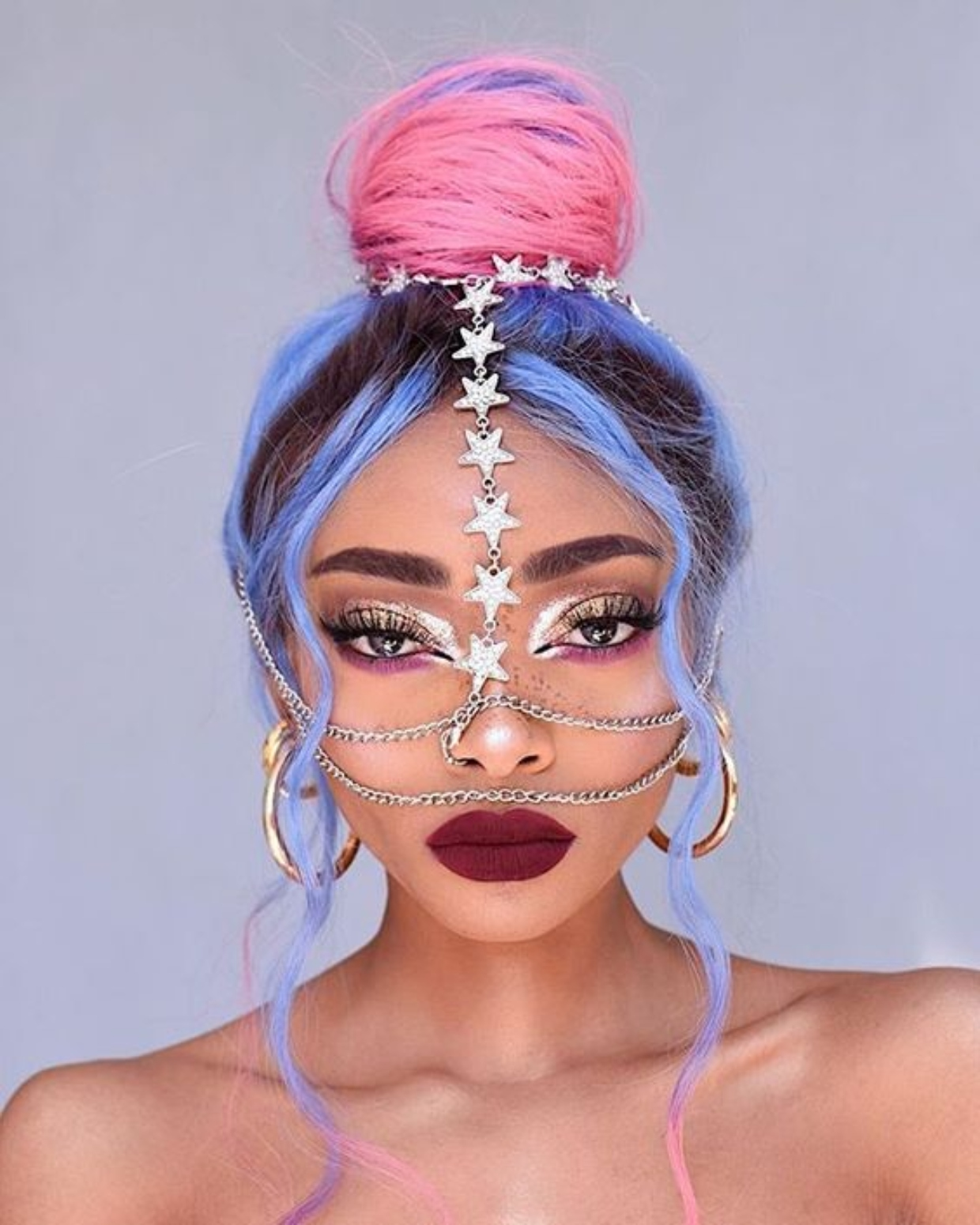 16. Pixie Cut Hairstyle with Silver Rhinestones Stars and Moon Headpiece.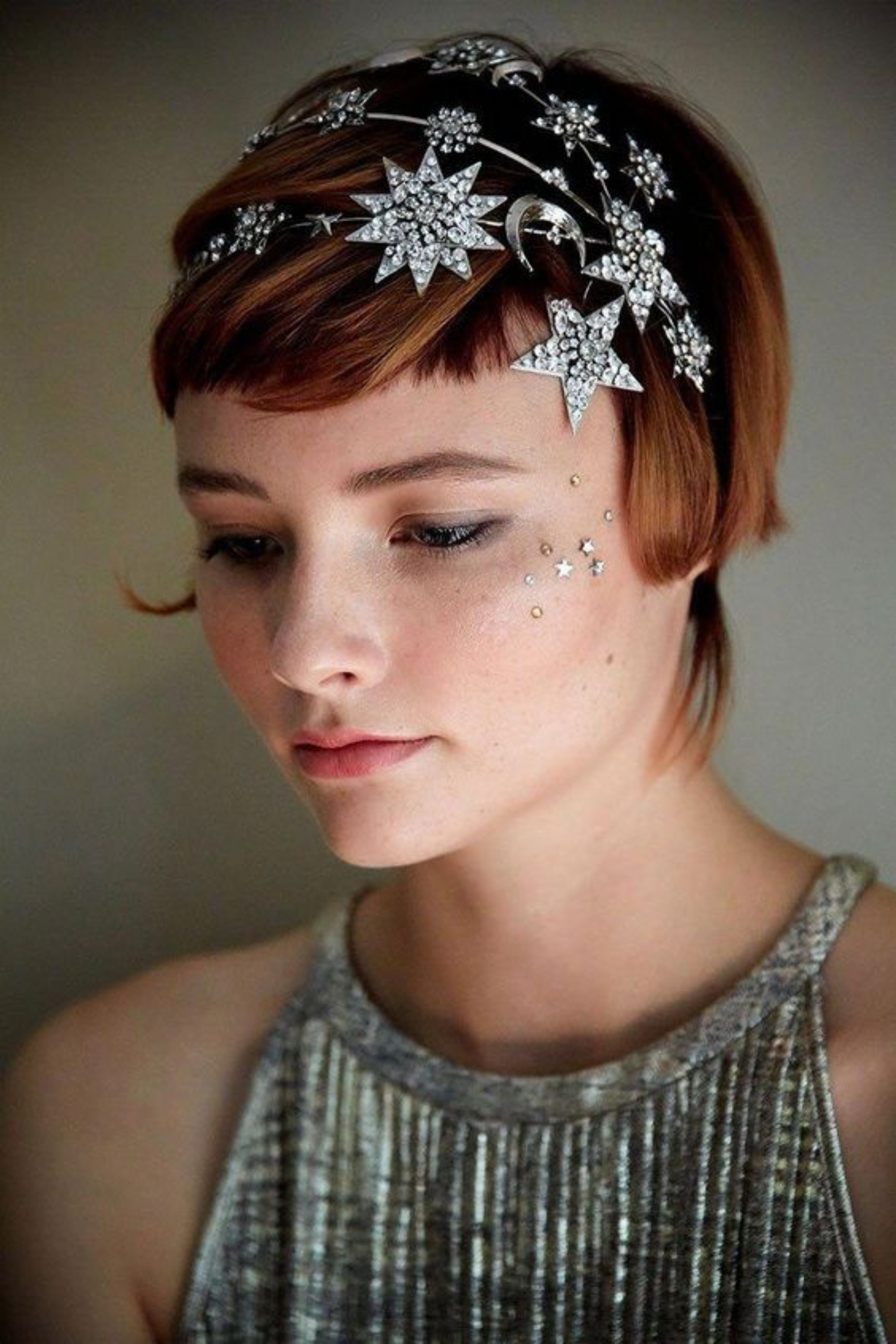 17. Classic Big Bun Hairstyle with Silver Rhinestone Forehead Tiara.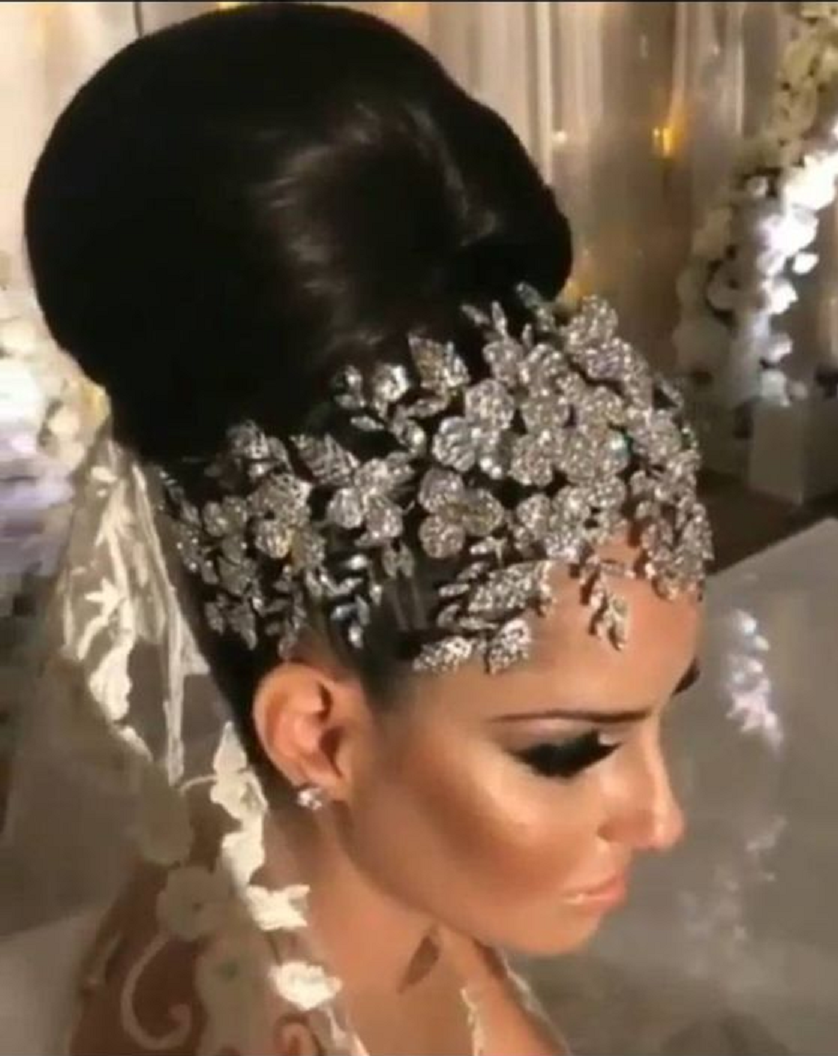 18. Pastel Color Crystal Spine Comb On The Hair with Rhinestones Stud Pins.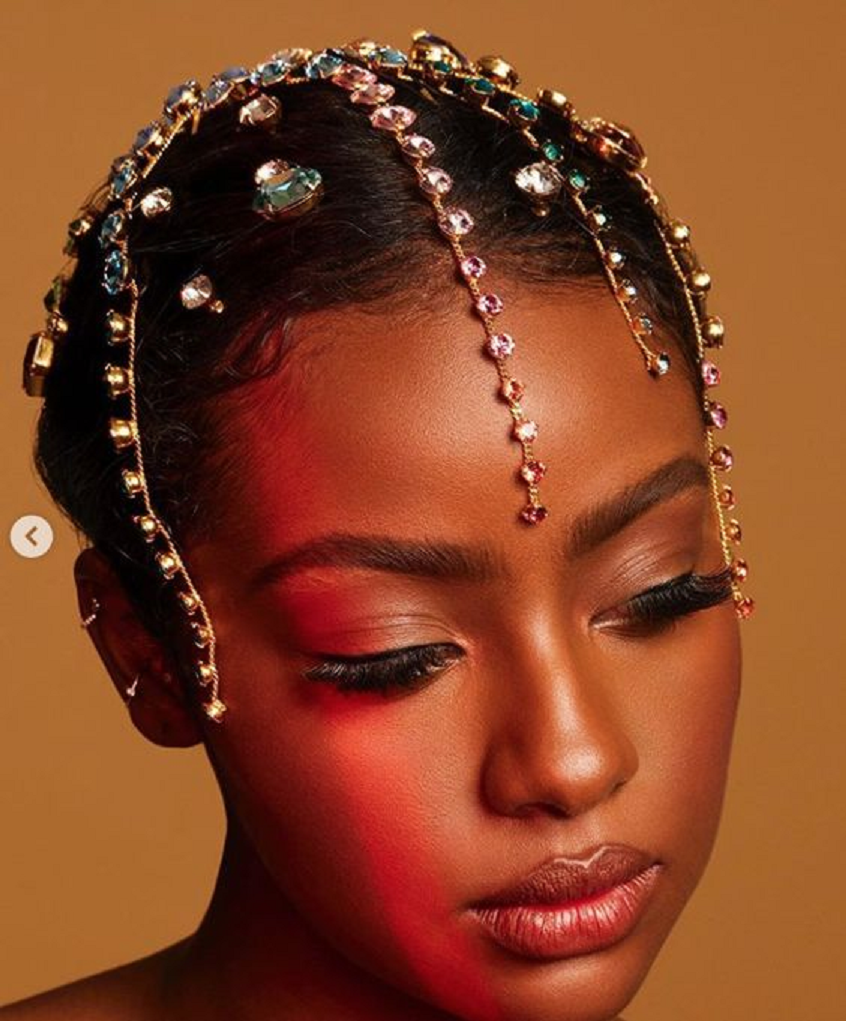 19. A Big Bun Hairstyle with White Pearls Chain and Oversized Pearls.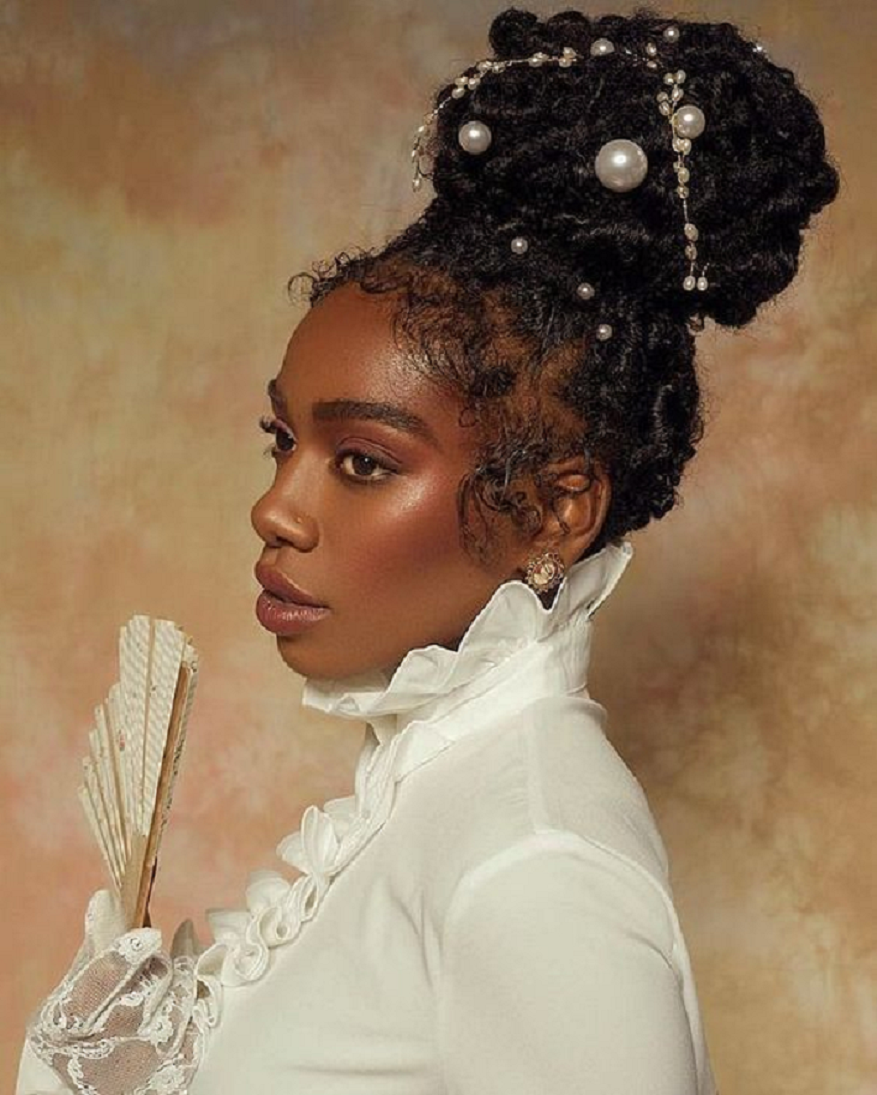 20. Bling Hair Accessories: Long Braided Hair with Jumbo Size Pearls and Hairclip.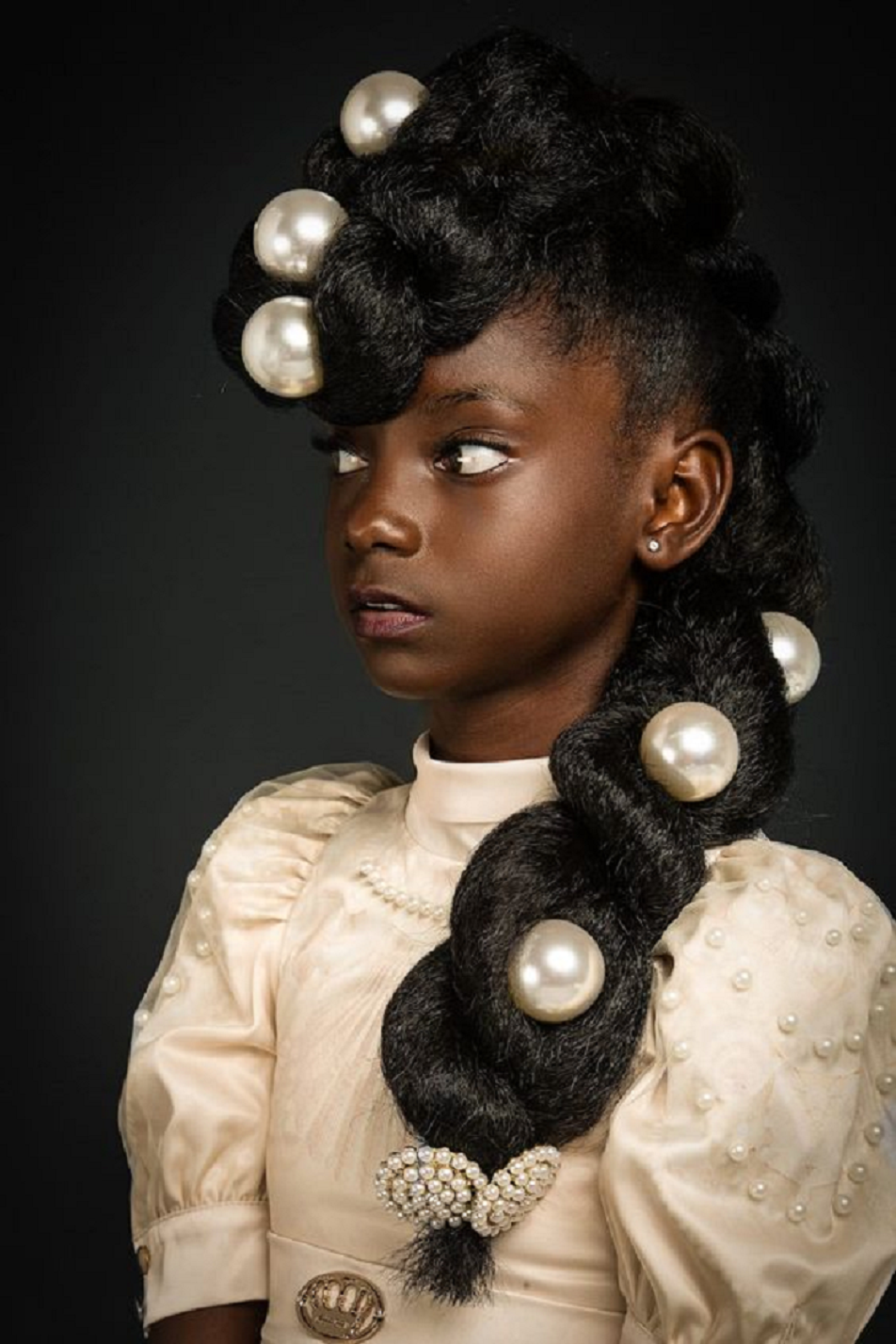 21. Long Hair Braided with Gold Clips in a Chain Effect.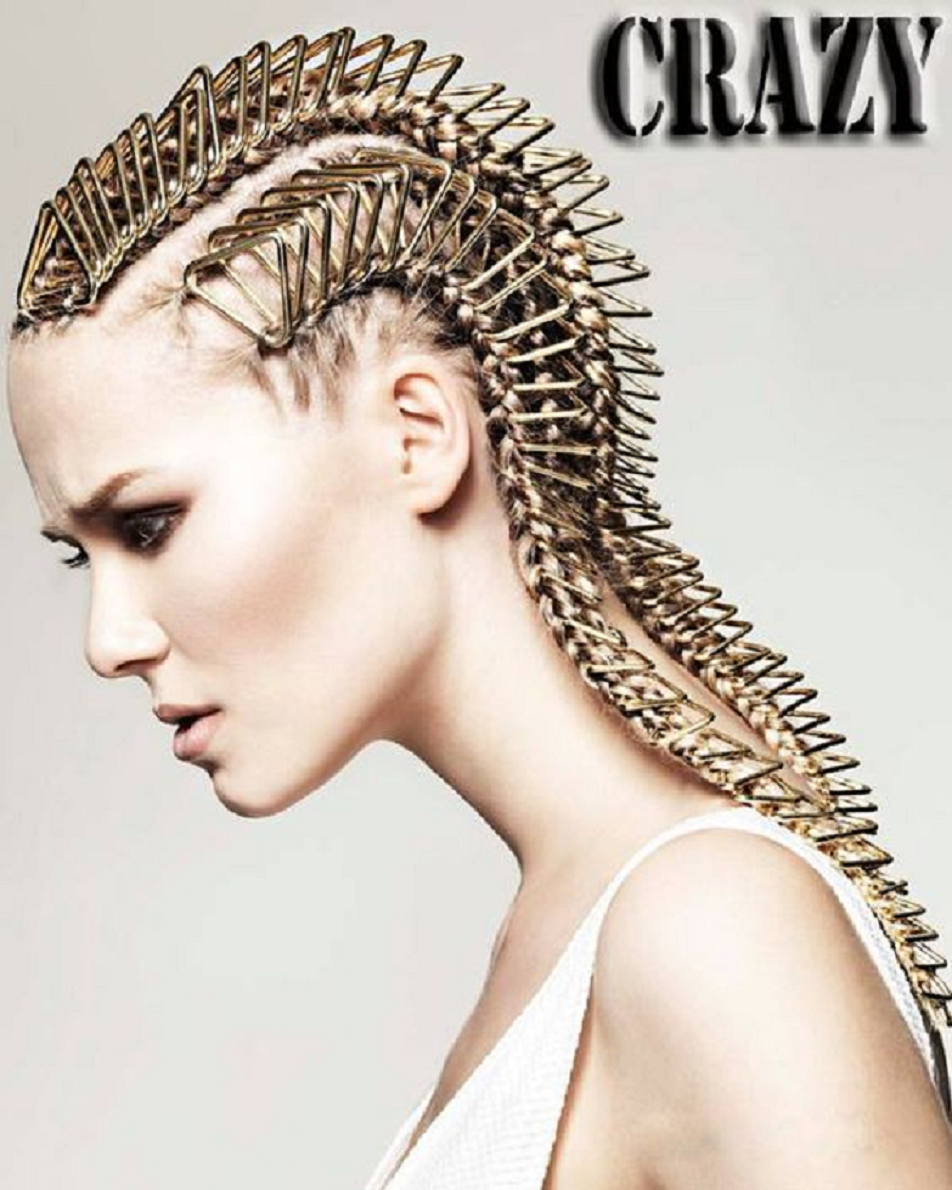 22. Long Silver Glittering Bead Wig with Bangs.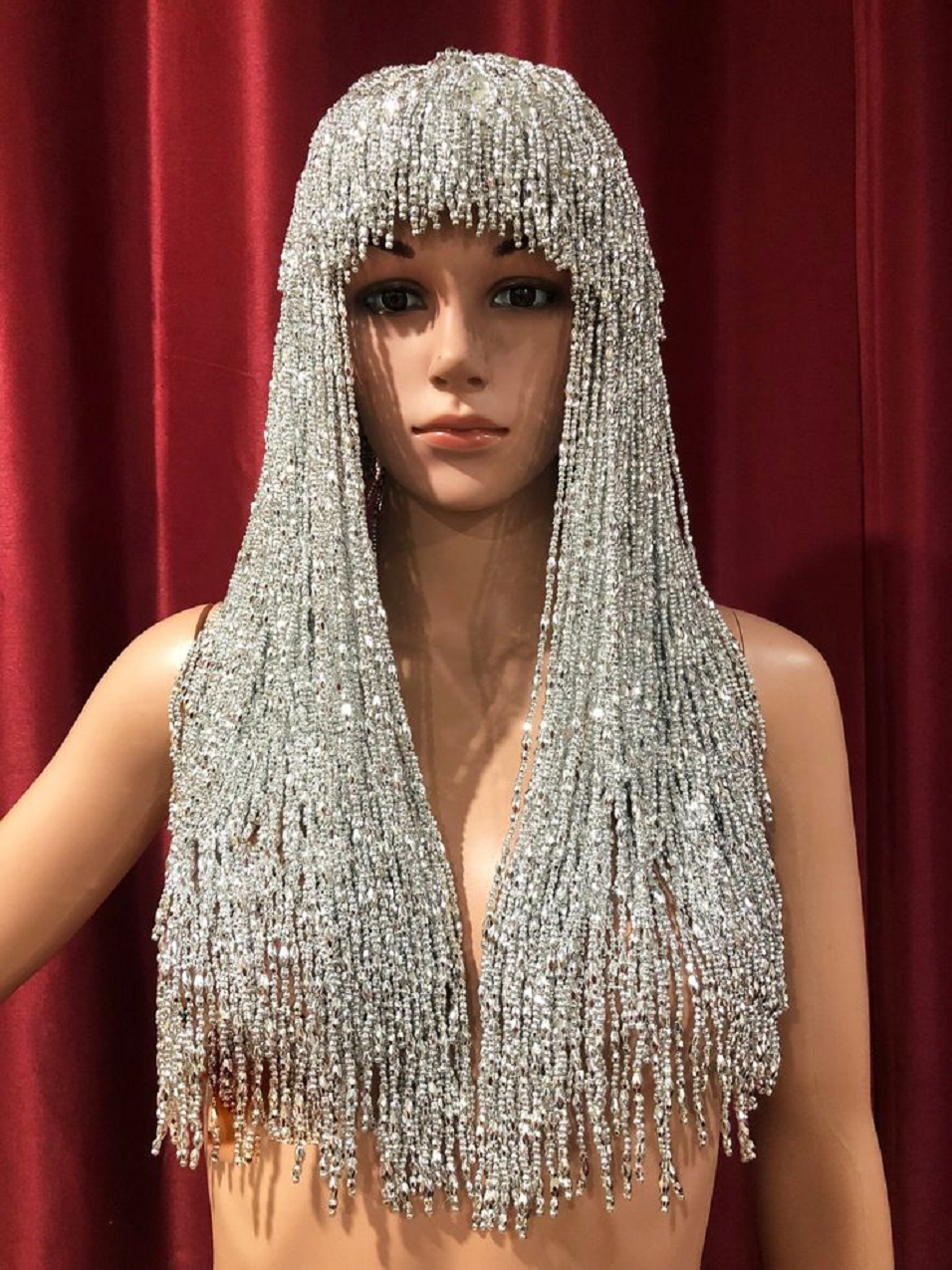 23. Multicolored Rhinestone Strands Adorn a Loose Ponytail.
24. Beautiful Curl Bun Hairstyle with Rhinestone Studs and Crystal Stones.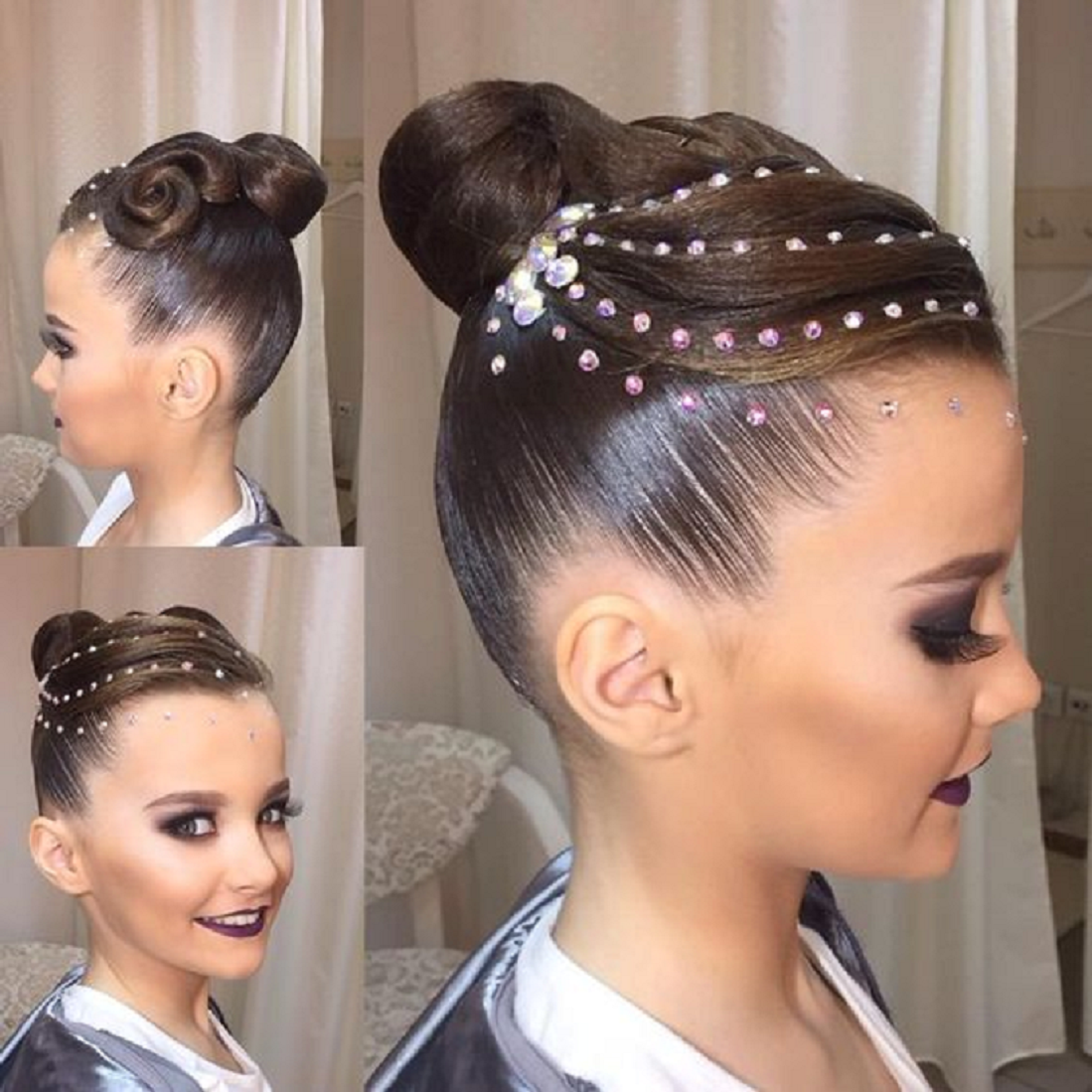 25. Bling Hair Accessories: Beautiful Bow Type Bun Hairstyle with Rhinestone Hair Clips.