Can you Buy DESIGNER Bling on Amazon? SHOP 23 Divine MUST Haves NOW!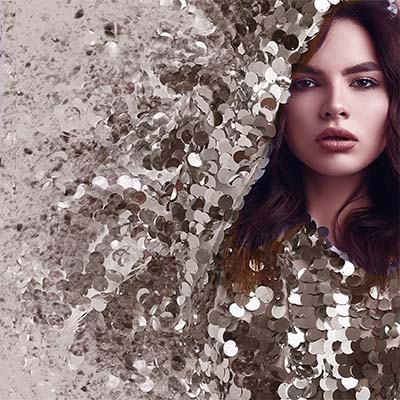 For a spot of designer bling shopping, Amazon isn't the first place that leaps to mind. But the trail blazed by Net-a-Porter is trickling down. So next time you refuse to leave home to visit your favorite couture boutique, pop open a bottle of bubbly and leisurely browse the designer labels offering sequins and crystals on Amazon. You'll be as pleasantly surprised as we are–plus, check out more of SequinQueen's edited designer offerings.
1. Kate Spade
Marmalade Gold Tone Crystal Stud Earrings
SHOP Bling Bling Accessories For Women's
2. Emilio Pucci
Paillette Sequin Short Dress
3. Prada Designer Bling
Leather And Velvet Heels
SHOP All Glittering Women's Shoes
4. Oscar De La Renta
Bead and Sequin Acorn Earrings
SHOP Women's Bijou and Costume Jewelry
5. Gucci
Suede and Crystal Evening Bag
SHOP Women's Glittering Clutches and Purses
6. Ralph Lauren
Designer Label Sequin Short Dress
SHOP Glittering Women's Daywear Tops
7. Dolce & Gabbana
Crystal Butterfly Heels Shoe
8. Nina Ricci
Mid-length Long Sleeved Sequin Dress
SHOP Glittering Women's Long Gowns and Dresses
9. Chopard Designer Bling
Oval Dial With White Diamond In Rose Gold Watch
SHOP Women's Unique Women's Accessories
10. Dolce&Gabbana
Transparent Shoes with Crystals
11. Vera Wang
Strapless Cocktail Dress
SHOP Women's Glittering Short Dresses
12. Prada Designer Bling
Patent Leather Pumps with Crystals
13. Dolce&Gabbana
Sequin Sheath Wool Dress
SHOP Glittering Women's Clothing
14. Prada
Leather Sandals with Crystals
15. Dolce&Gabbana Designer Bling
Sequin Shift Dress
SHOP Women's Glittering Short Dresses
16. Dolce&Gabbana
Crystal Chandelier Shoes
SHOP Women's Sequin Short Dresses
17. Just Cavalli
Sequin V-Neck and Sleeves Short Dress
SHOP Glitering Short Sequin Dresses
18. Dolce&Gabbana
Mary Jane Pumps with Crystals
19. Emporio Armani Designer Bling
Sequin Sheath Dress
SHOP Women's Glittering Short Dresses
20. Prada
Sneakers with Crystals
21. Gucci
Satin Heel Pump with Crystals
22. Valentino
Crystal-studded Kitten Heels
23. Tommy Hilfiger Designer Bling
Girls Mixed Media Top
SHOP Glittering Children's Clothing
---
---
Links to shopping partners support our website at no extra cost to you.
And don't forget to SHARE us if you enjoyed this post:
---
---
---