Gold sequin dresses are truly classic bling fashion for every woman's wardrobe.
Usually the LBD or Little Black Dress gets all the attention as a fashion staple.
And while a short or long black dress is extremely versatile it lacks a certain luxe element.
After all what can be more luxe than a gold sequin dress?
And gold is almost as versatile when you're matching accessories like bags, shoes and coats as black.
Gold sequin dresses are not for every day of the week though.
More's the pity.
But they are fashion perfection for weddings. As bridesmaid or mother of the bride dresses. Or for eveningwear. Think cocktails in swanky hotel bars. Hitting a nightclub. VIP section of course.
Once you've got the venue lined up the problem might be narrowing down your gold dress choices from the thousands available online.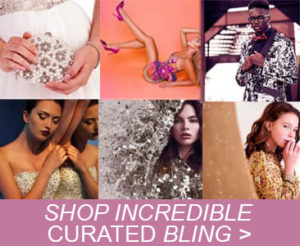 Here at the SequinQueen Sparkling Life Magazine we've edited the gold sequin outfits we love the best.
Just for you.
So scroll below and prepare to be inspired.
Bling just doesn't get any more luxurious than this.
1. Gold Metallic Off the Shoulder with High Front Slit Gown.
2. Gold Sequin Off the Shoulder Sweetheart Neckline with Flared Hemline Gown.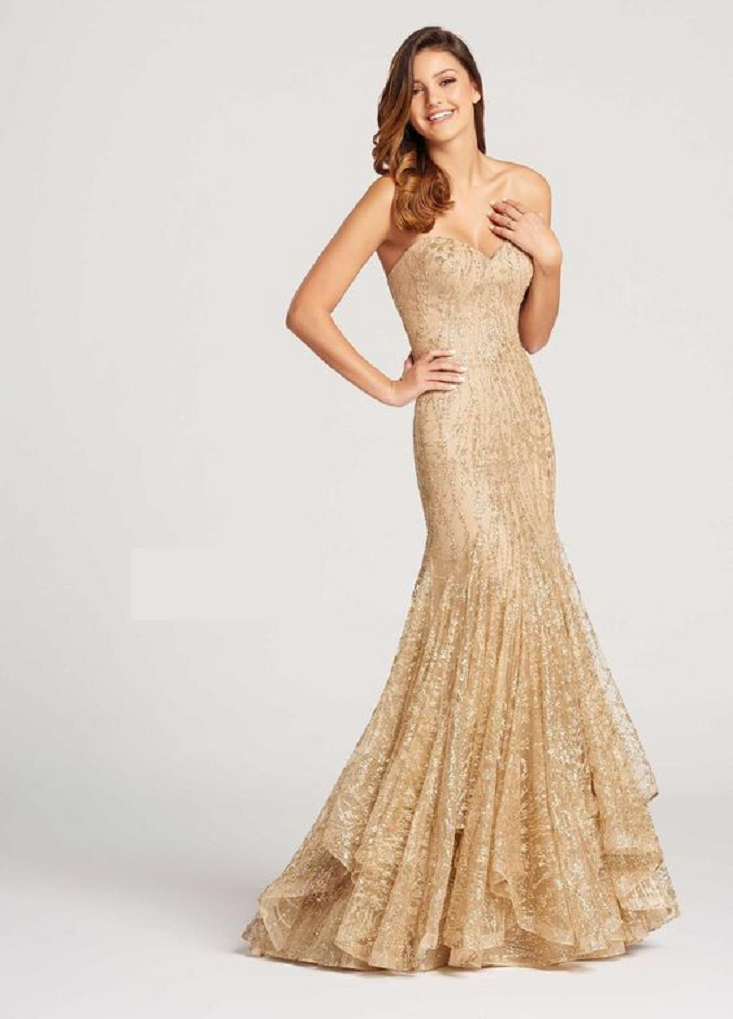 3. Gold Sequin Short Wrap Dress with Deep V-Neck and Long Sleeves.
4. Playsuit in Rose Gold Sequin Embroidery with Long Sleeves.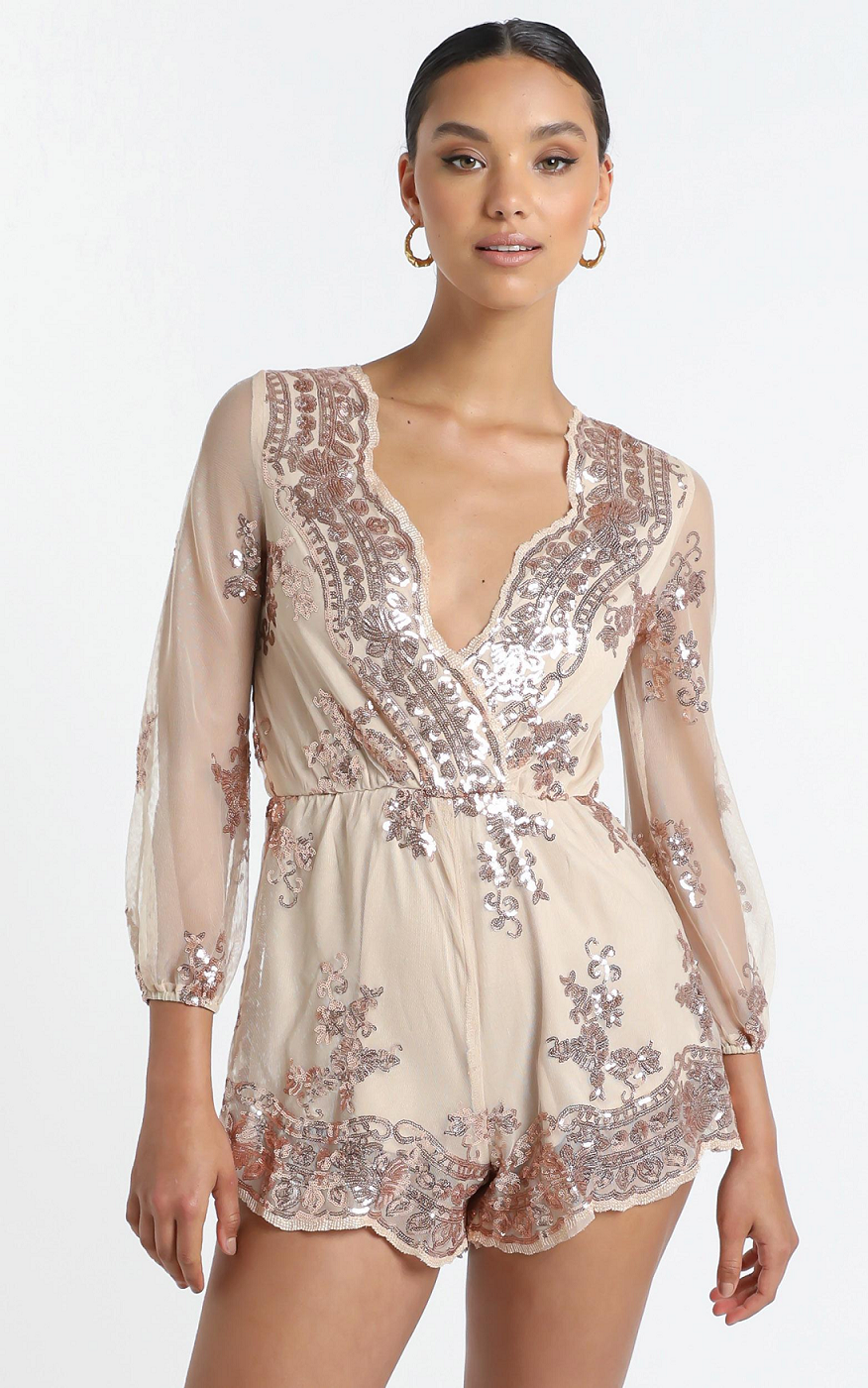 5. Glittering Long Sleeves with V-Neck and Beaded Fringe Hemline Suitcoat Dress.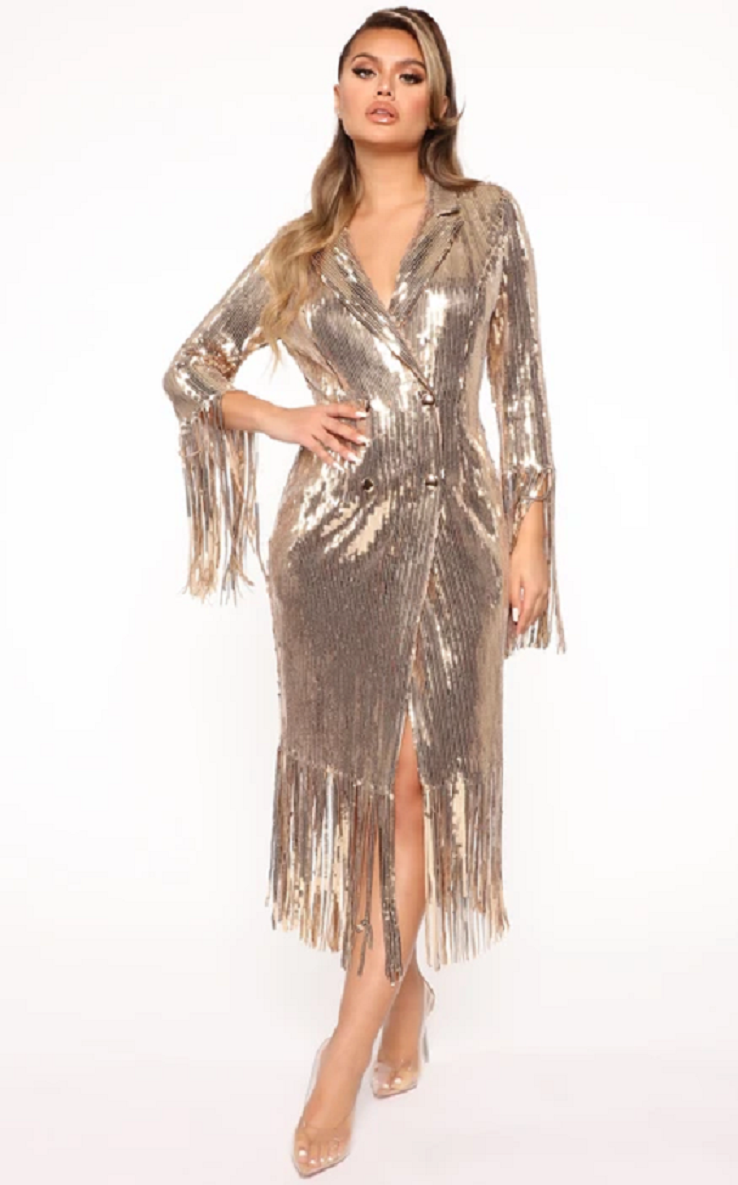 6. Long Jumbo Sequin Gown with Chinese Collar and High Slit.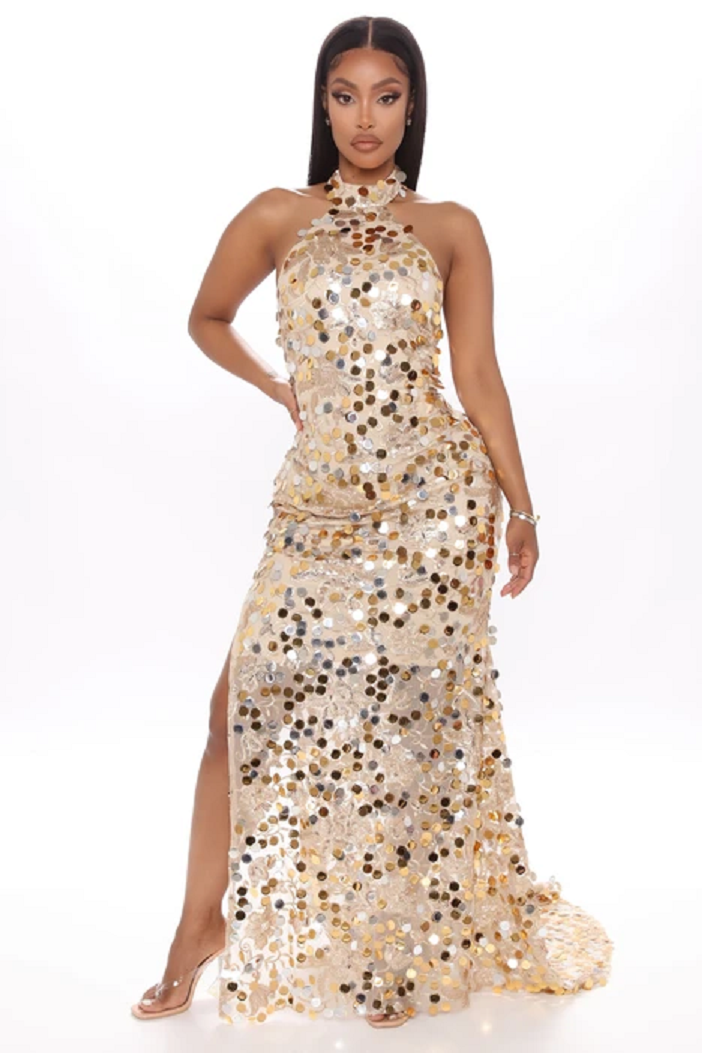 7. Long Rose Gold Sequins Sleeveless Gown with Key Hole.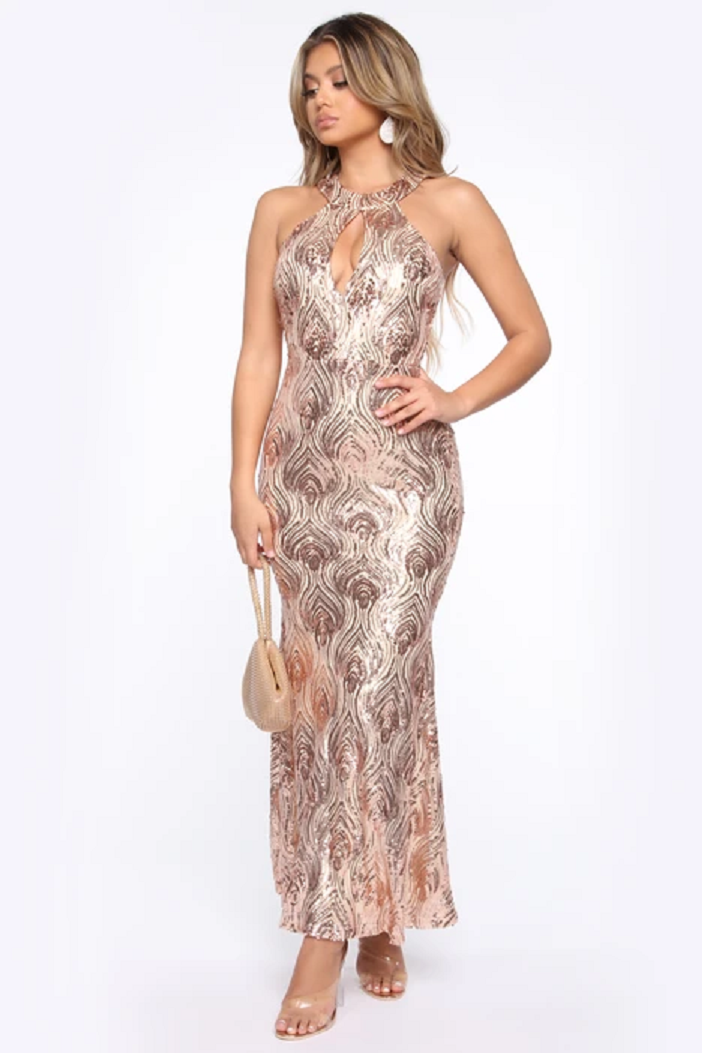 8. Short Gold Sequin Dress with Spaghetti Straps and Open Back.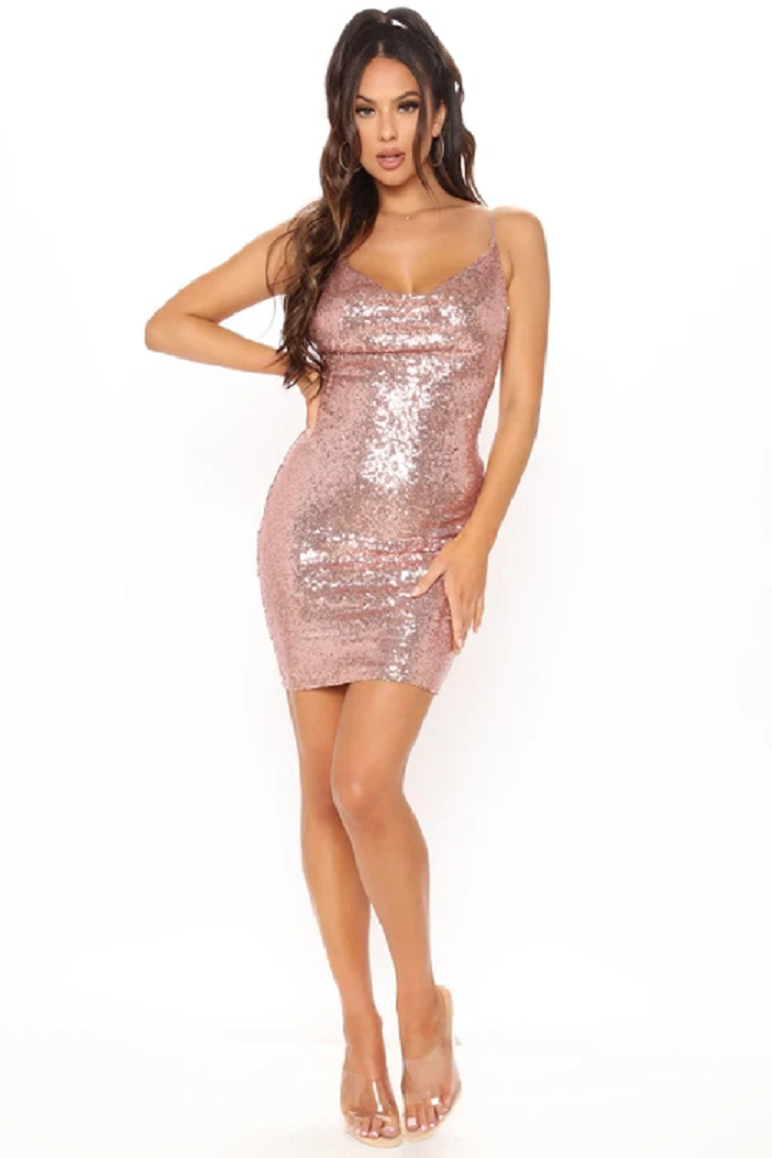 9. Long Sleeves Sequin Fabric Dress with Deep V-Neck and Pleated Skirt.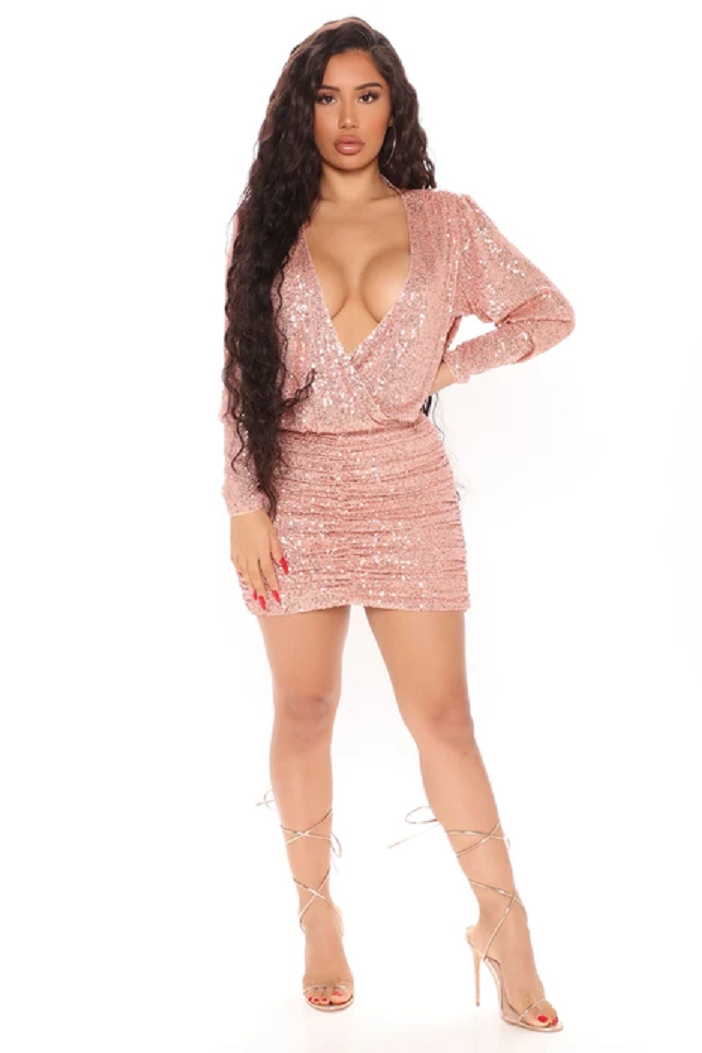 10. Long Sleeveless Sequin Gown with High Neck and Slit.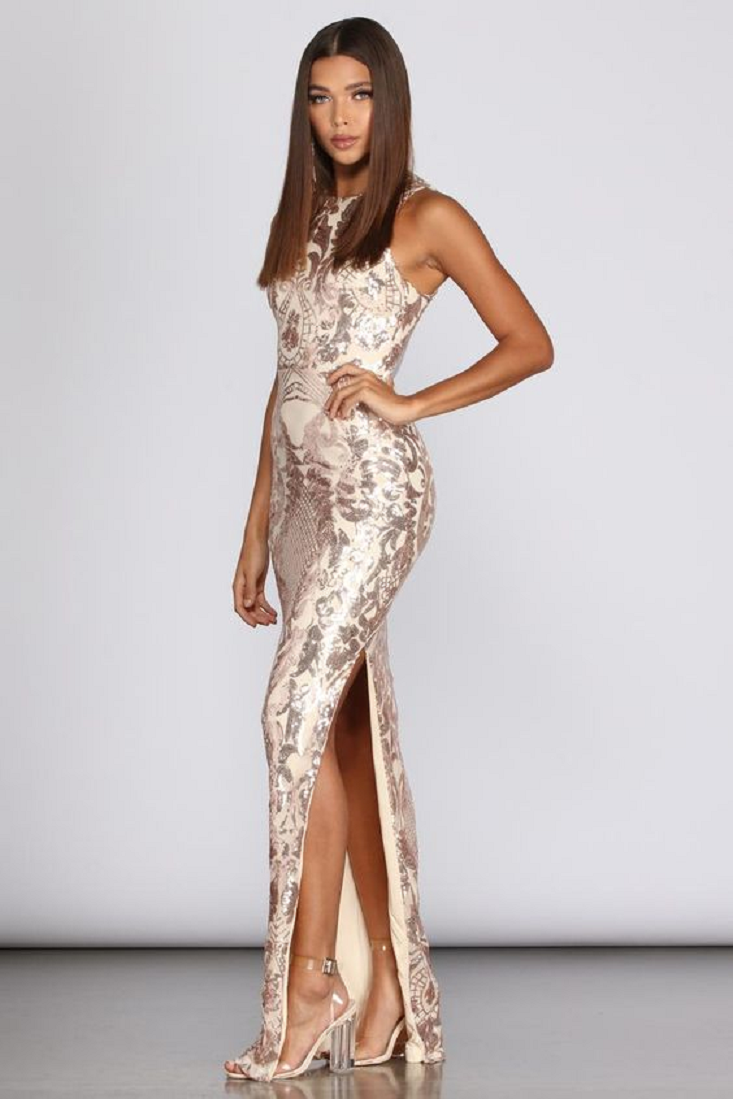 11. Gorgeous Maxi Tie Dress with Sequin Detailing and Plunging Neckline and High Slit.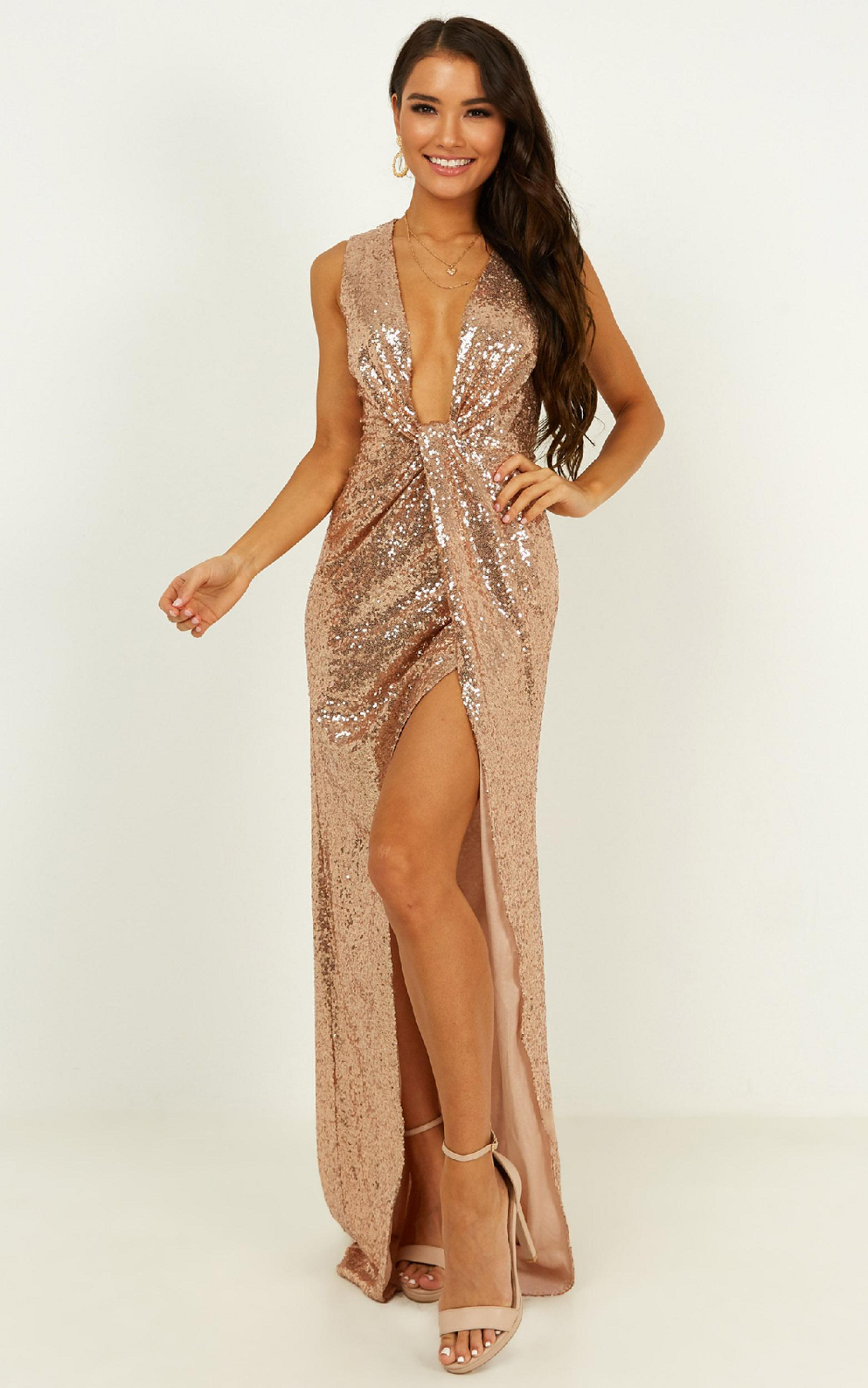 12. Strapless Off the Shoulder Gold Sequin High Slit Gown.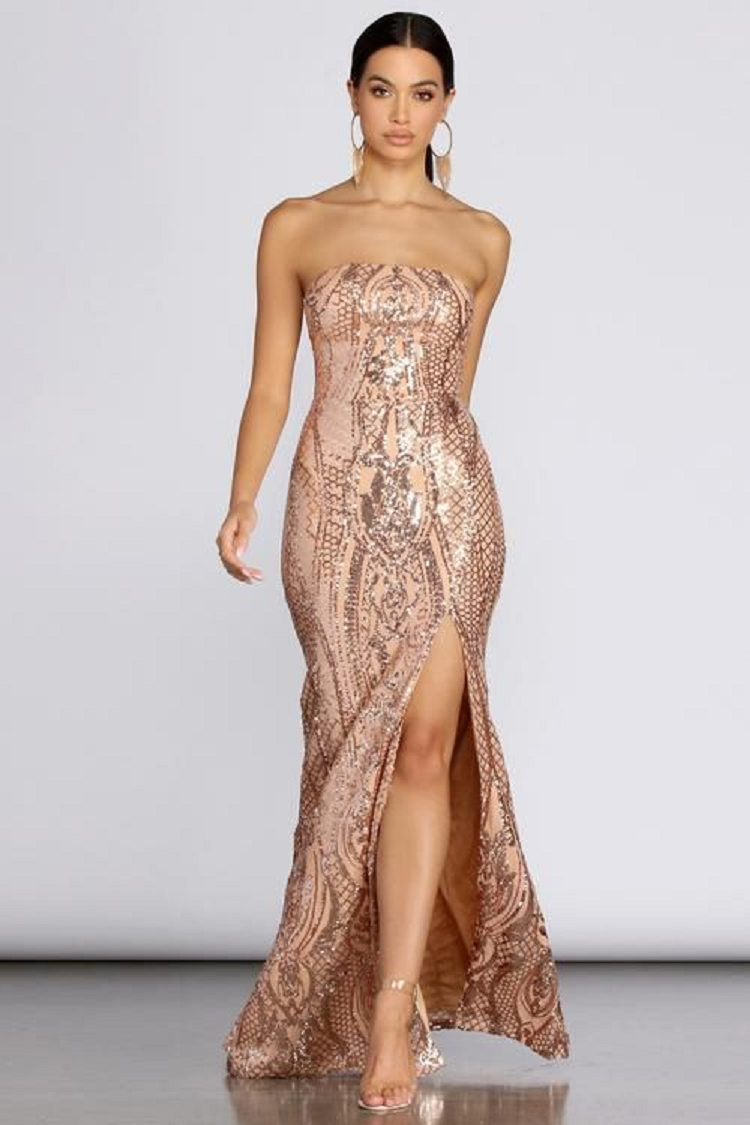 13. Shimmery Mermaid Prom Dress with Mono-Strap Gold Sequin Gown.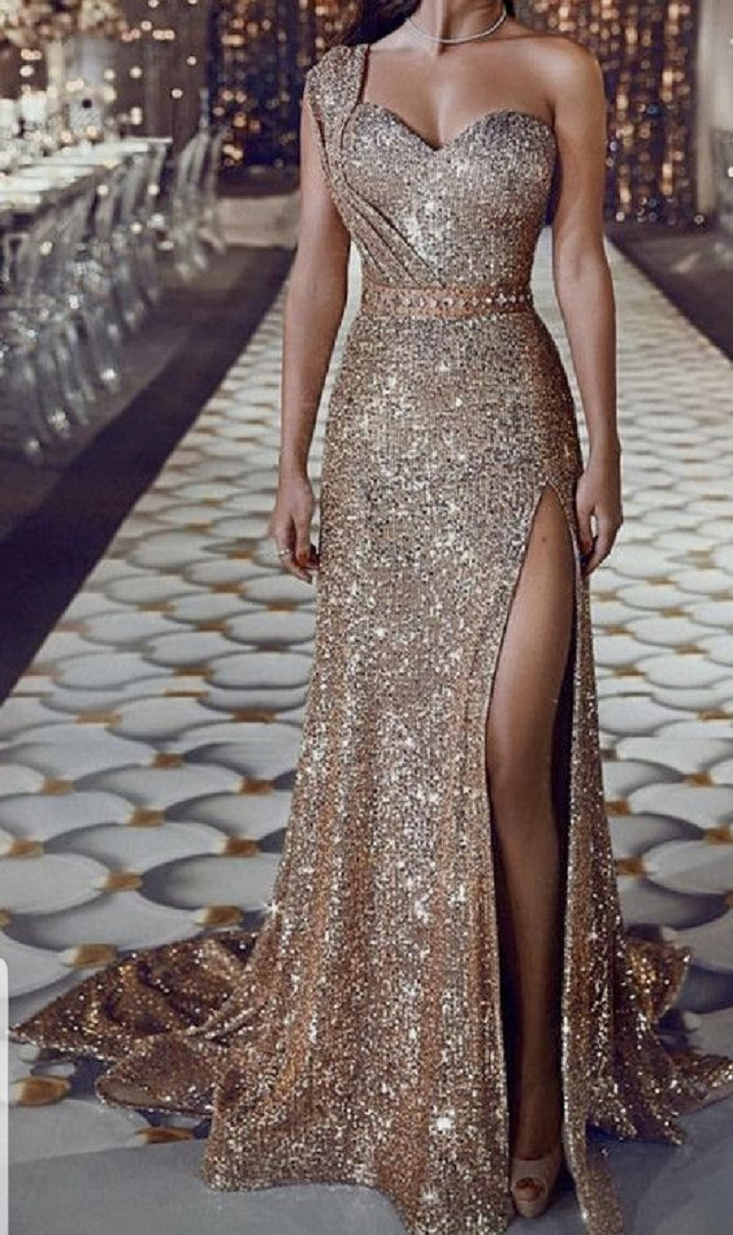 14. All Over Gold Sequined One Shoulder Evening Gown.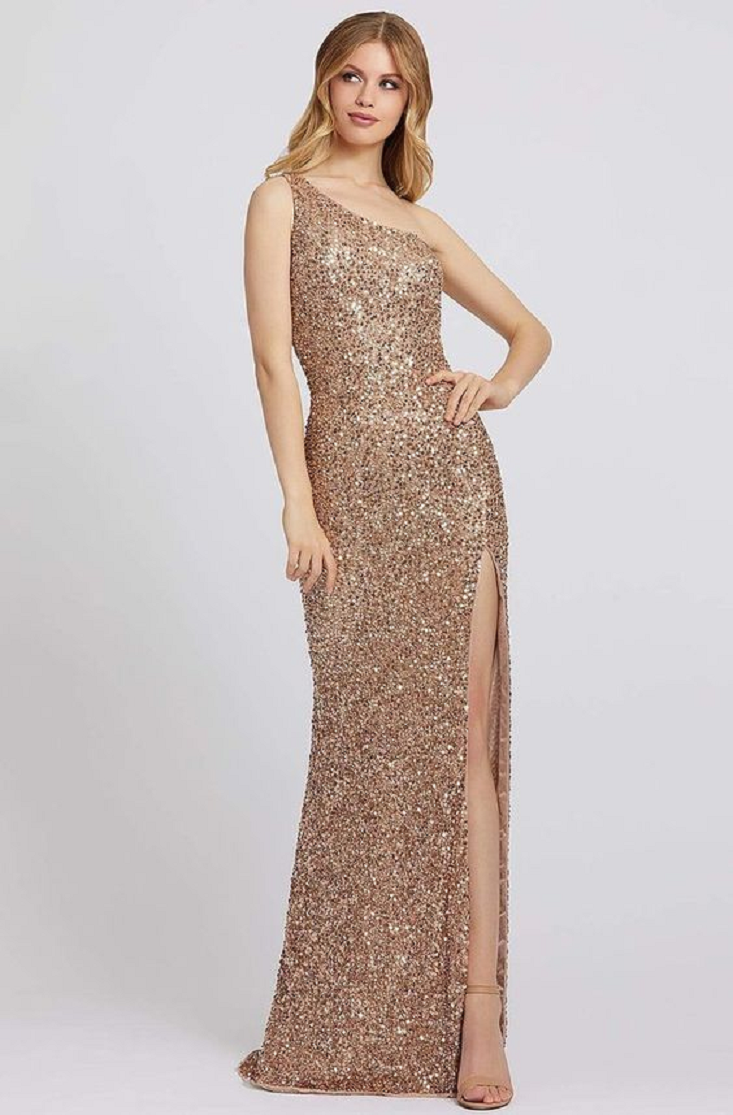 15. Glittering Two-Piece Dress with Halter Neckline on a Scalloped Crop Top.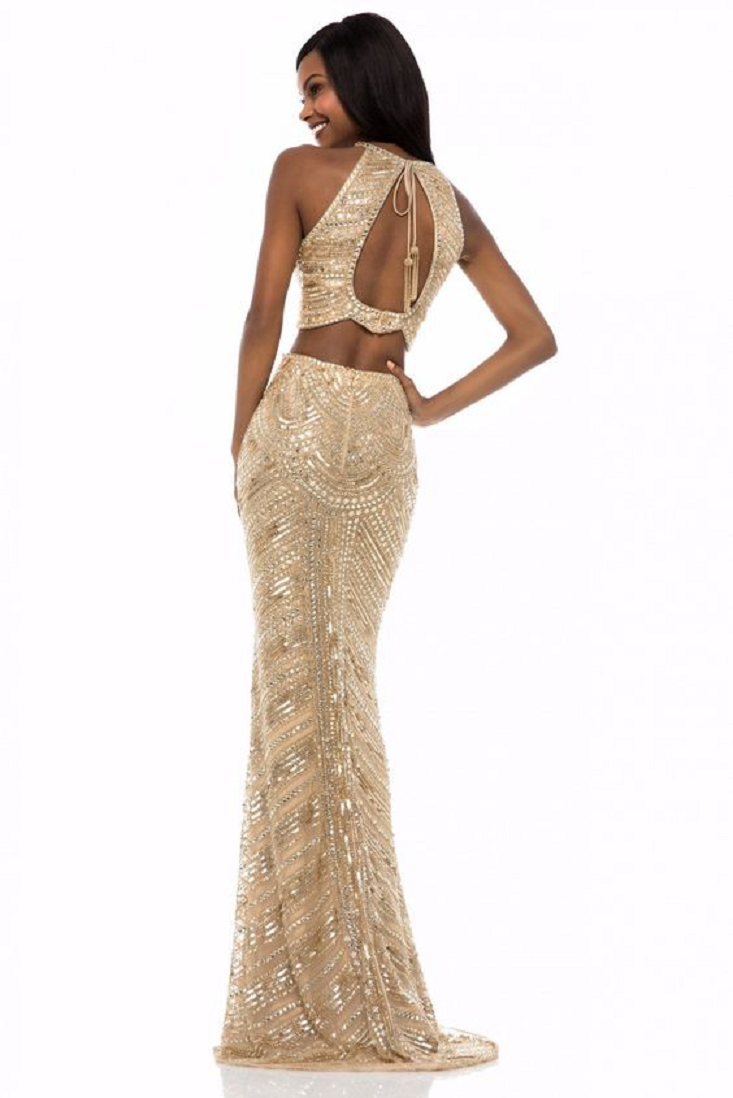 16. Elegant Embellished Halter Neck Sleeveless Gown in Yellow Gold.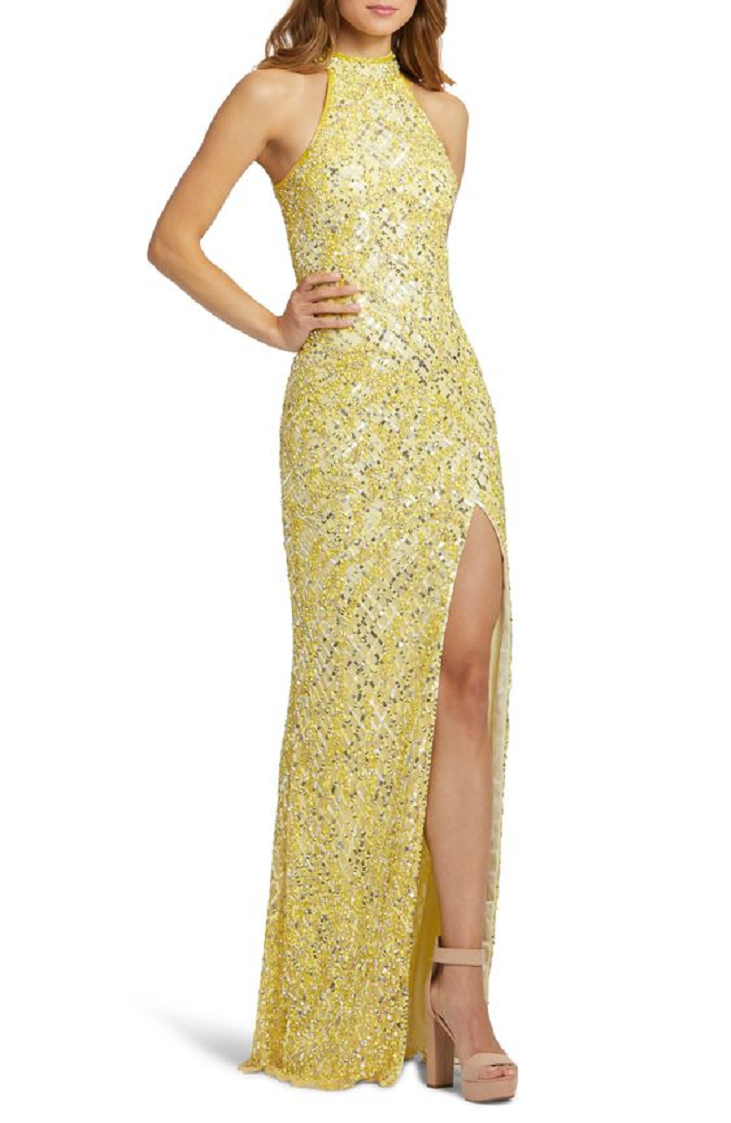 17. Glittering Long Gold and Silver Stripe Sequin Gown with Deep V-Neck and High Slit.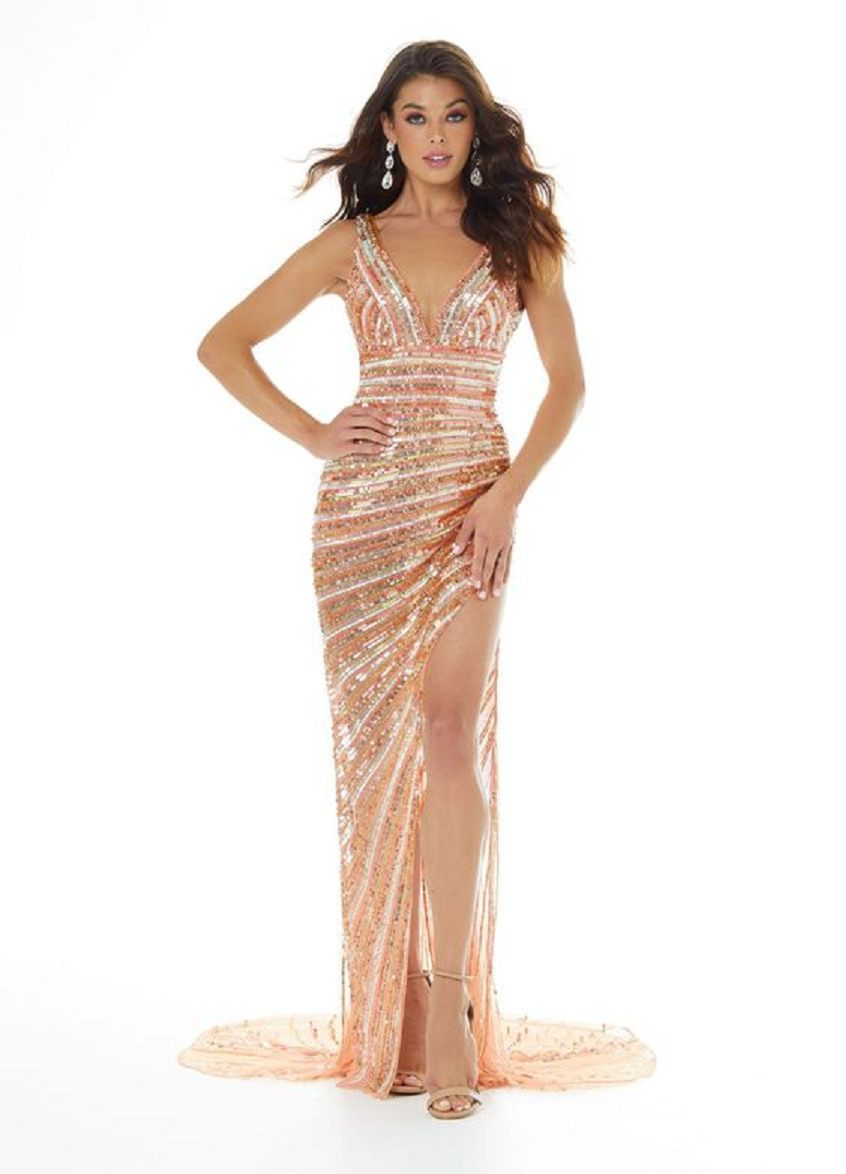 18. Glitter Dust Embellished Maxi Dress in Gold Sequins with Open Back.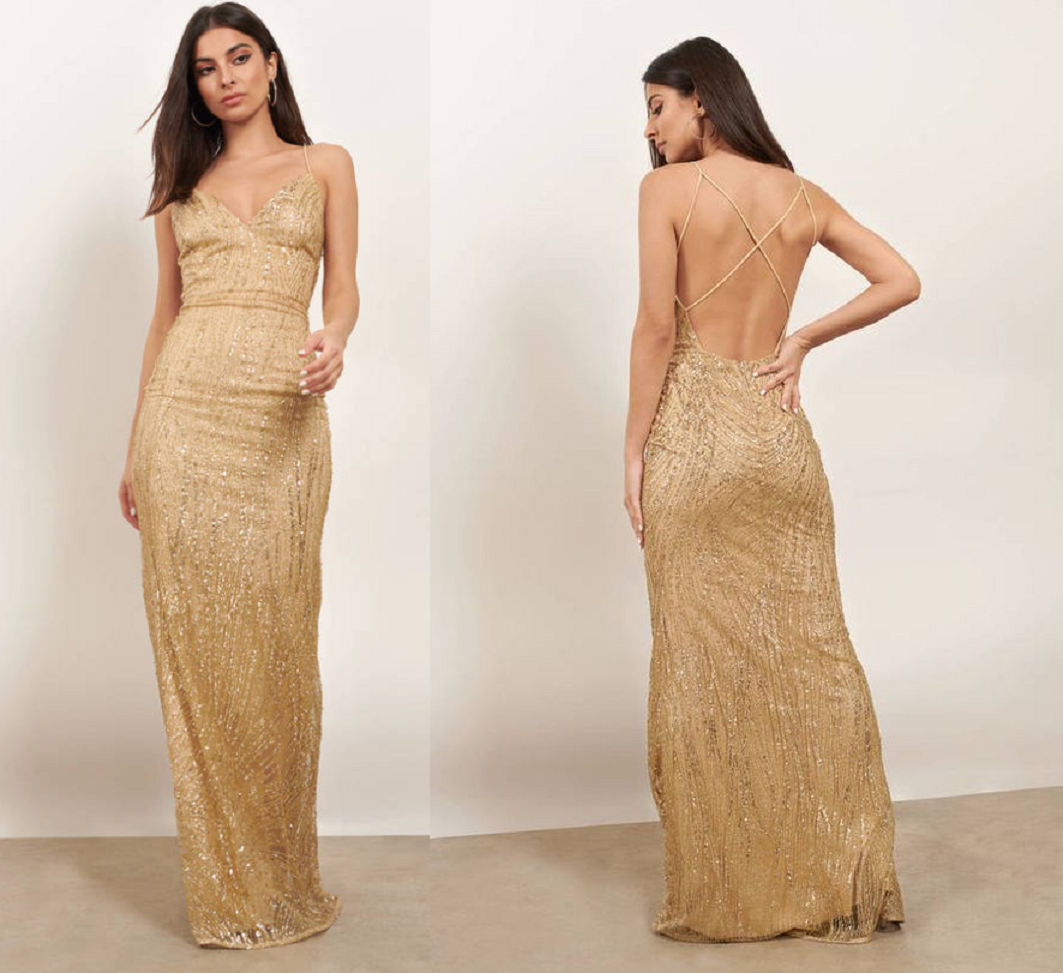 19. Gold Metallic Sequin Cowl Neck Slip Dress with Ruching.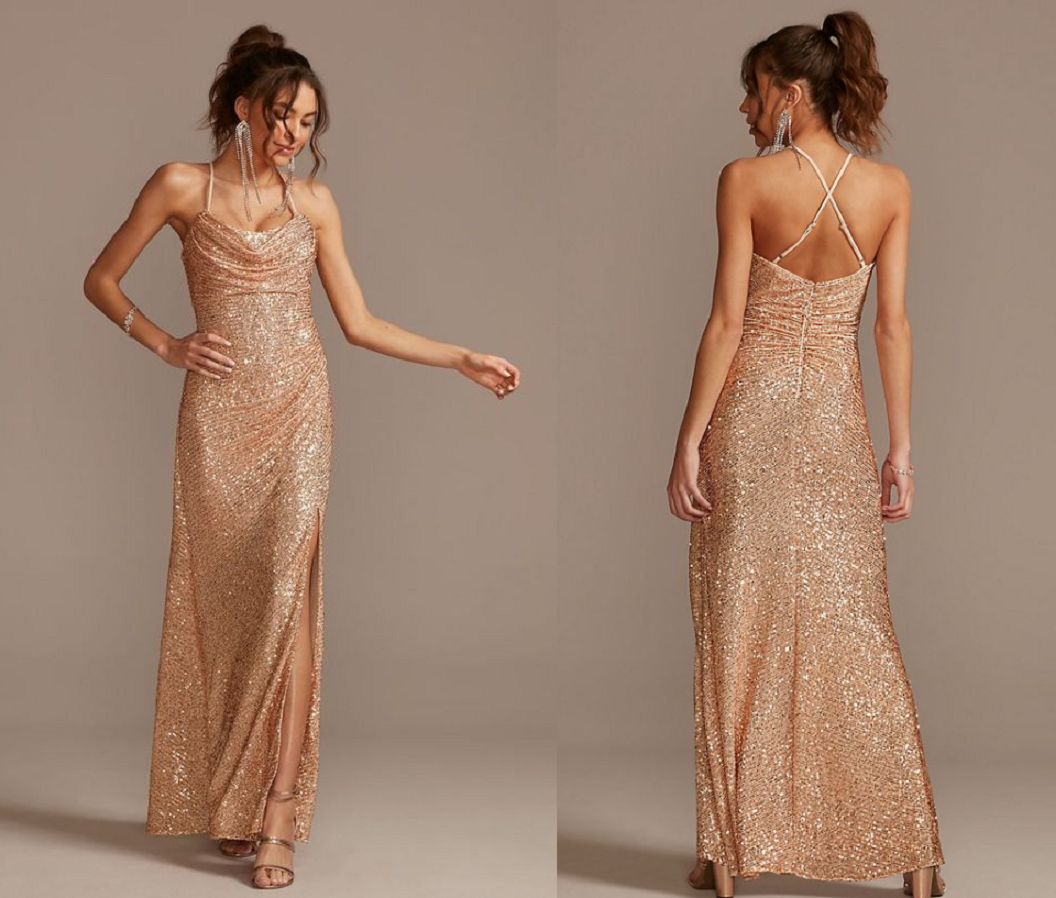 20. Glittering Gold Gown with Plunging Neckline, Low-Dipped Cross Back and Daring Slit.
21. Gold Sequin Gown Styled with a V-Neck and Low-Dipped Back with Puddle Train.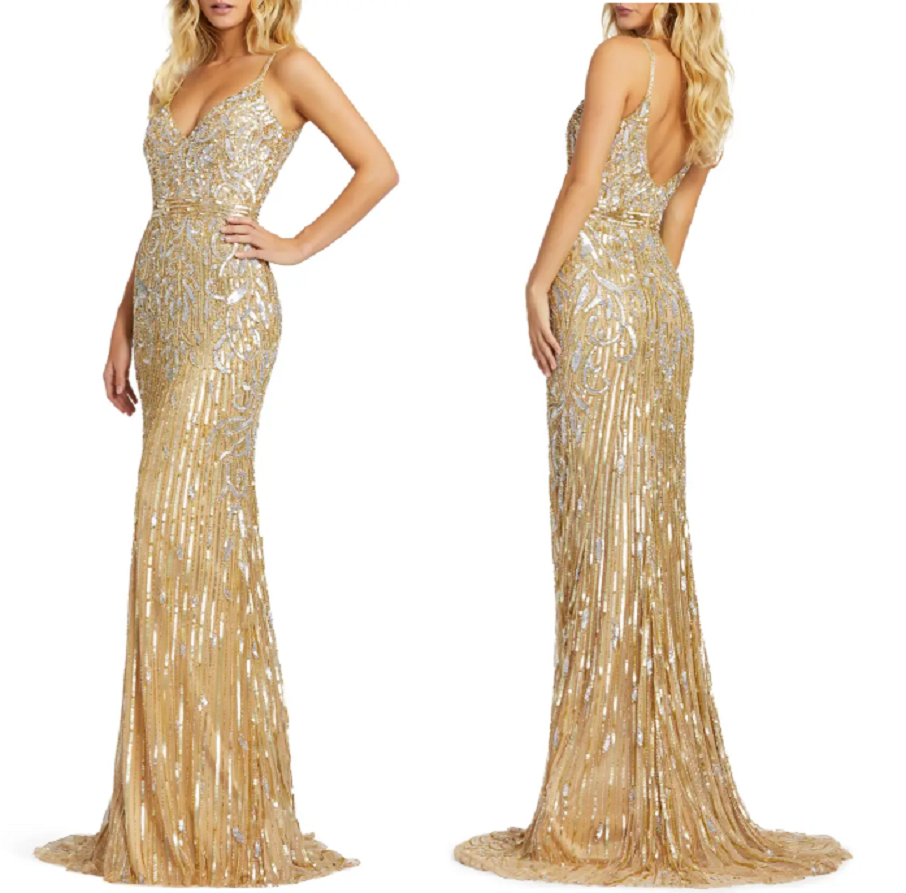 22. Old Gold Sequins with Striking V-Neck and Dramatic Liquid Beaded Waistband.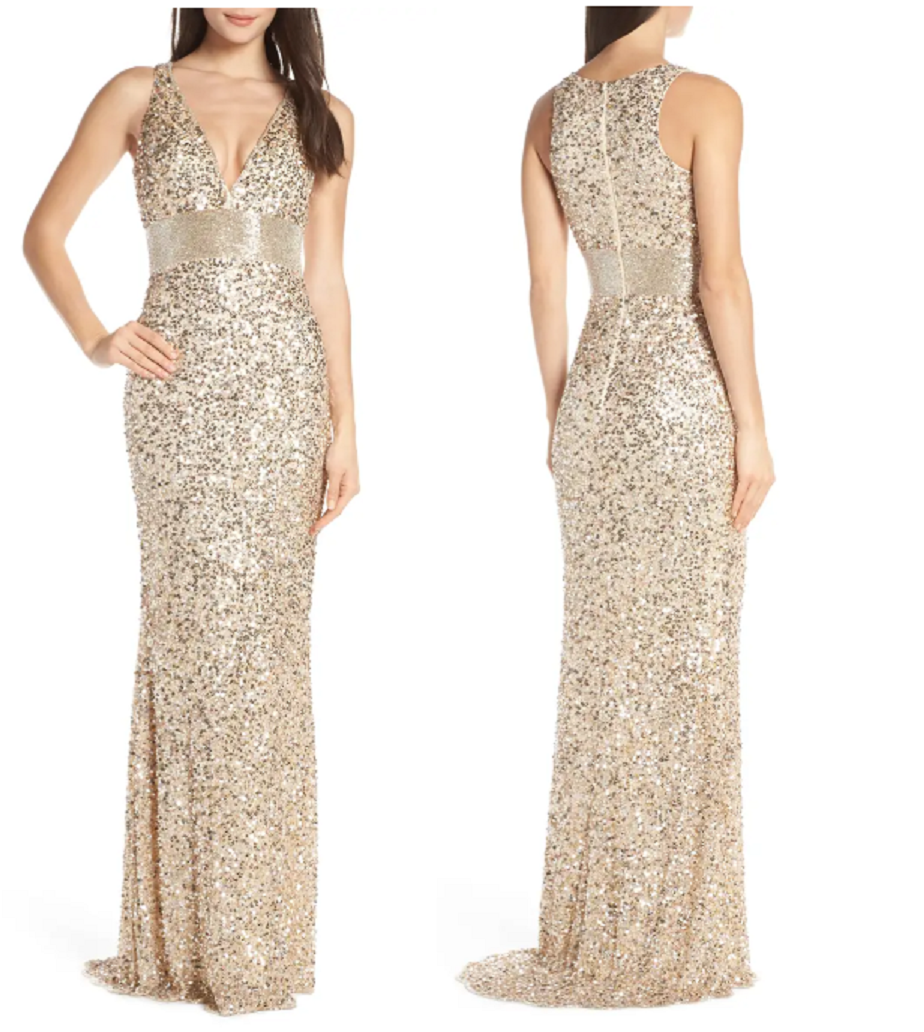 23. Custom Made Gold Sequin Formal Gown with One Shoulder And, High Slit and a Train Hemline.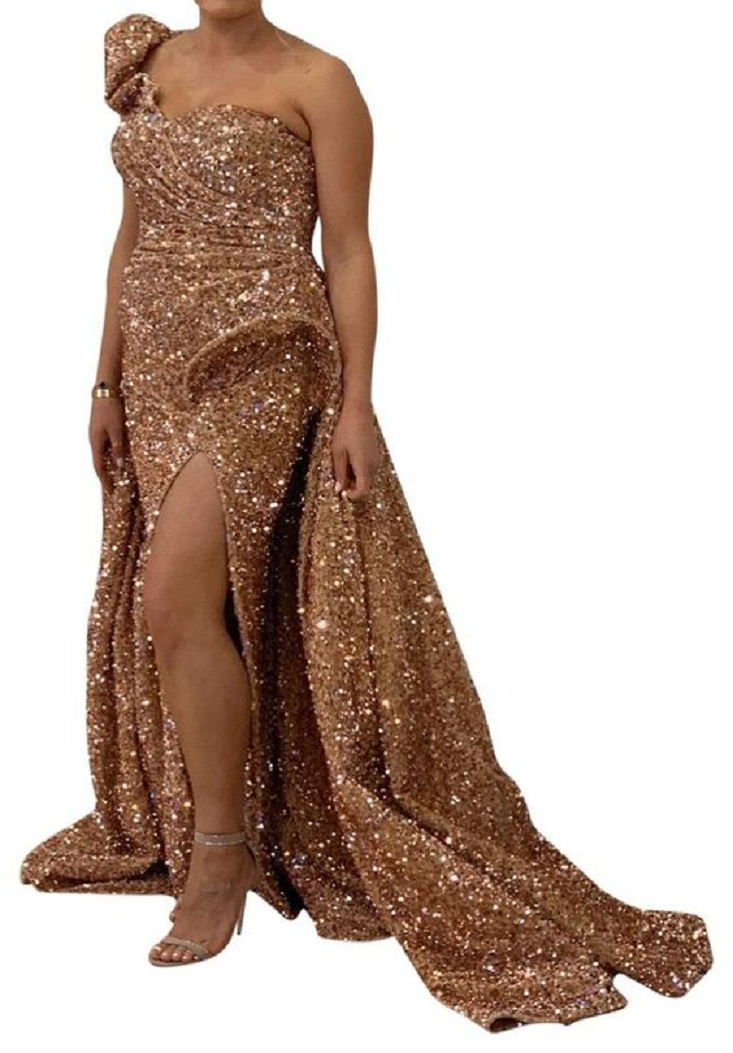 24. Wrap-Style Gown with One-Shoulder Bat Sleeved Neckline and Rich Golden Sequins.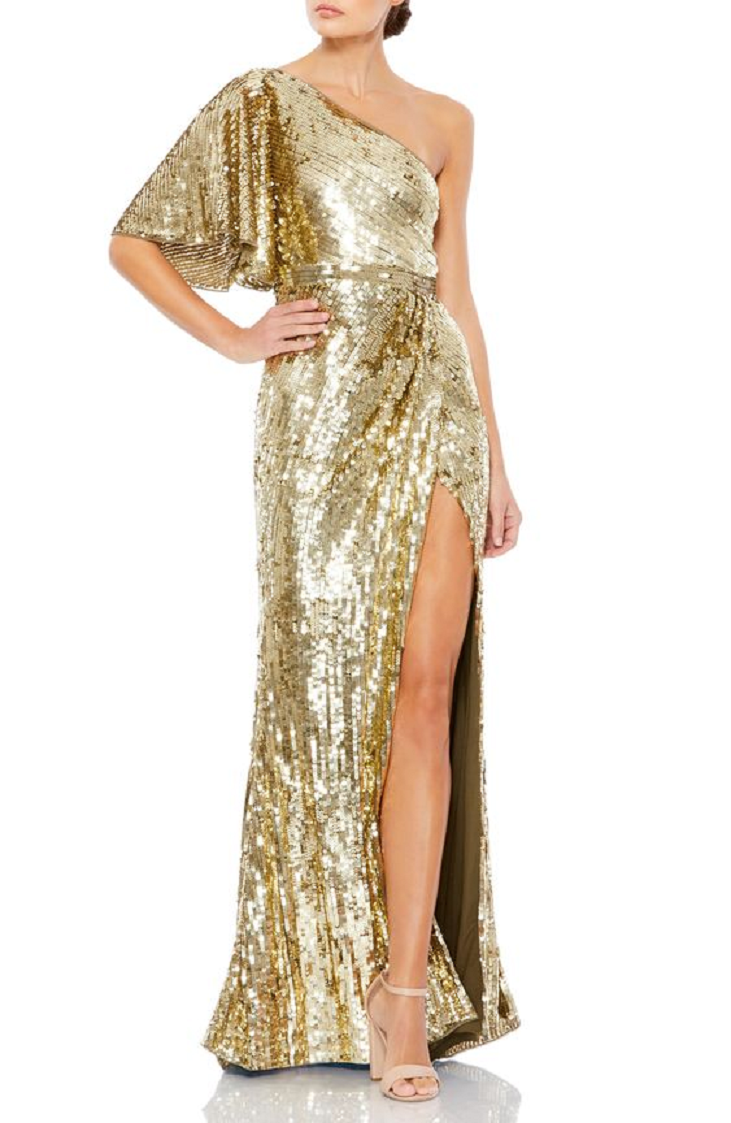 25. Crystal-Embellished Sequined V-Neck Dress with Belted Flowing Skirt with A Deep Slit in Olive Gold.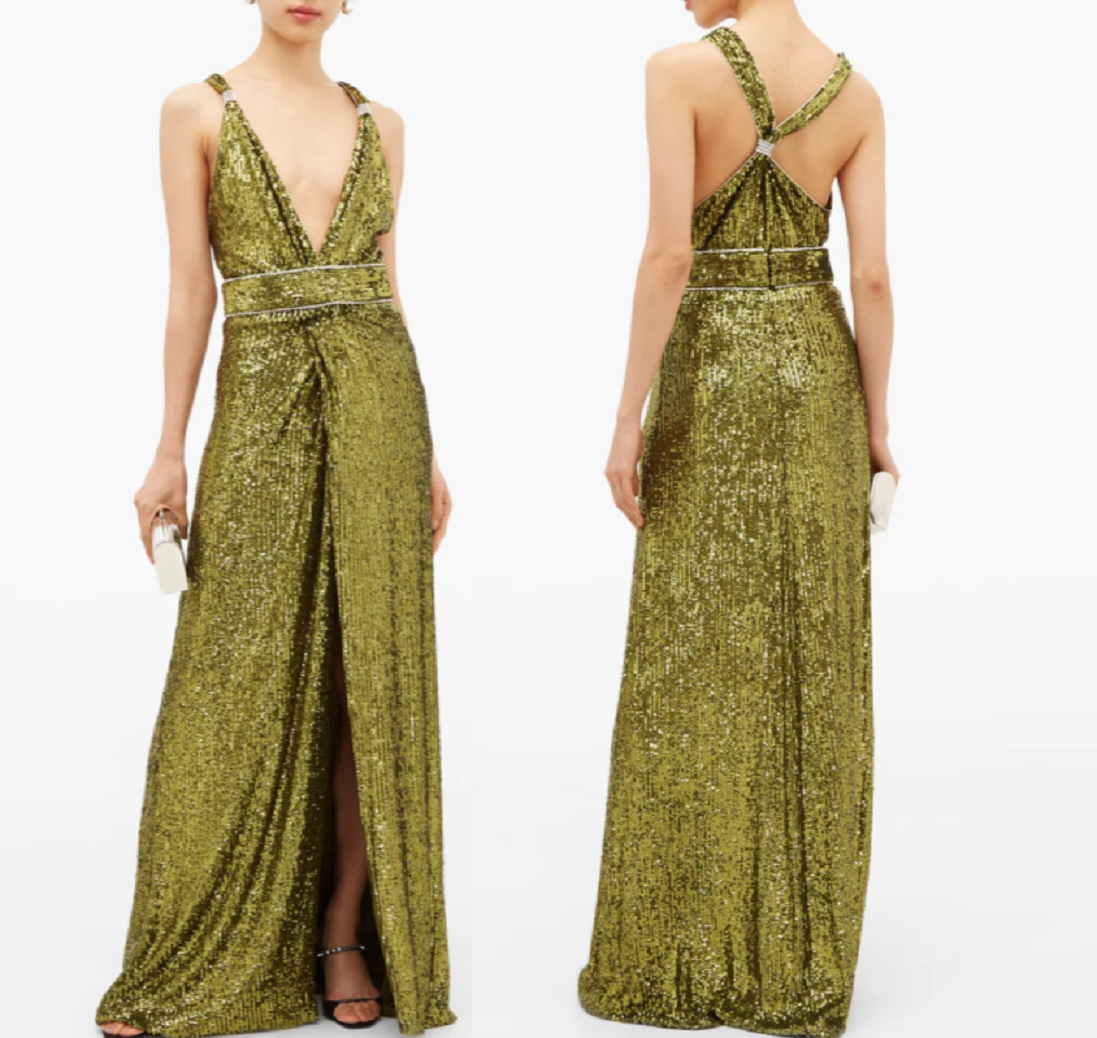 26. Gold Sequin Short Dress with Open Back and Spaghetti Strap.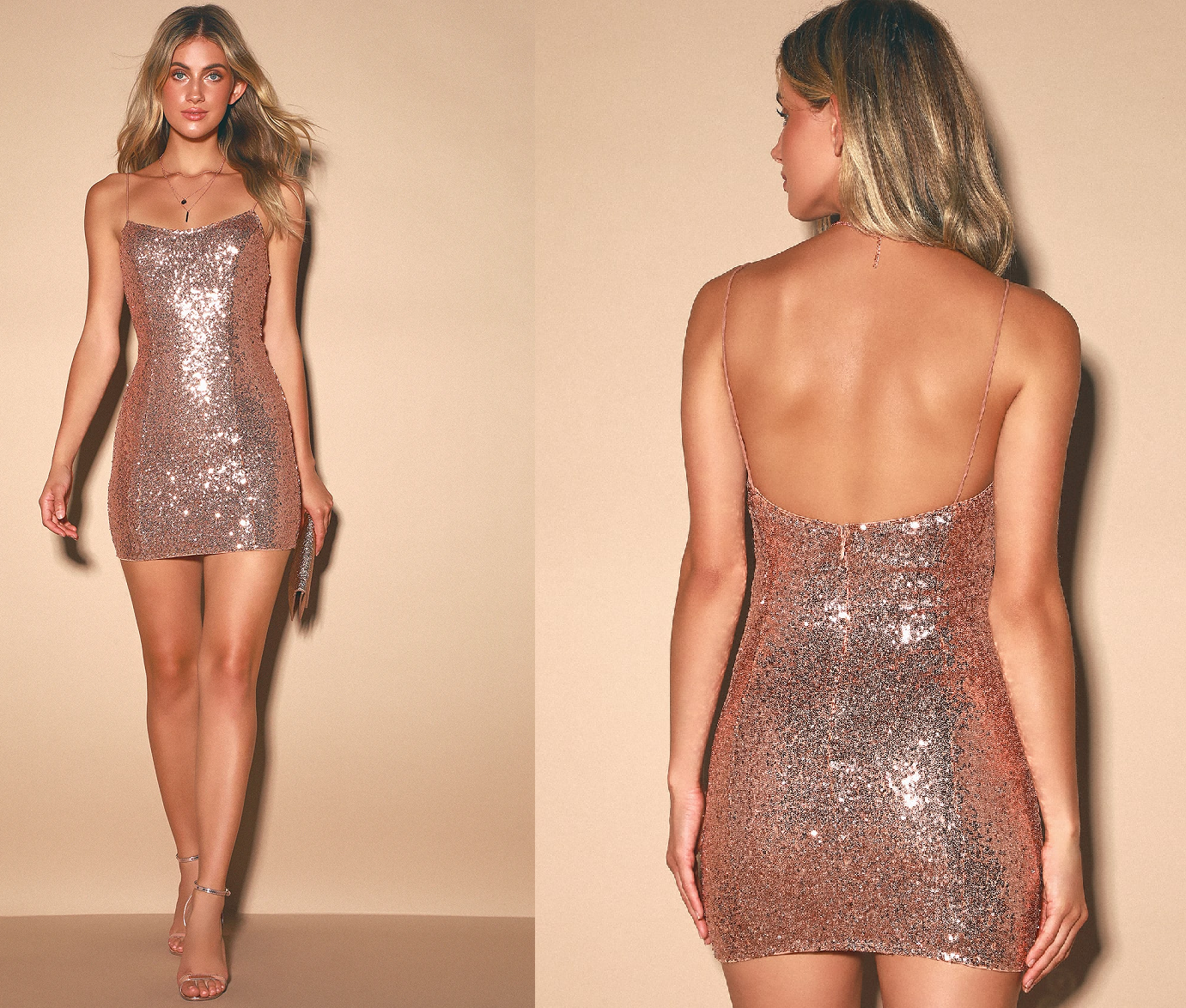 27. Champagne Gold Sequin Strapless Bodycon Mini Backless Dress.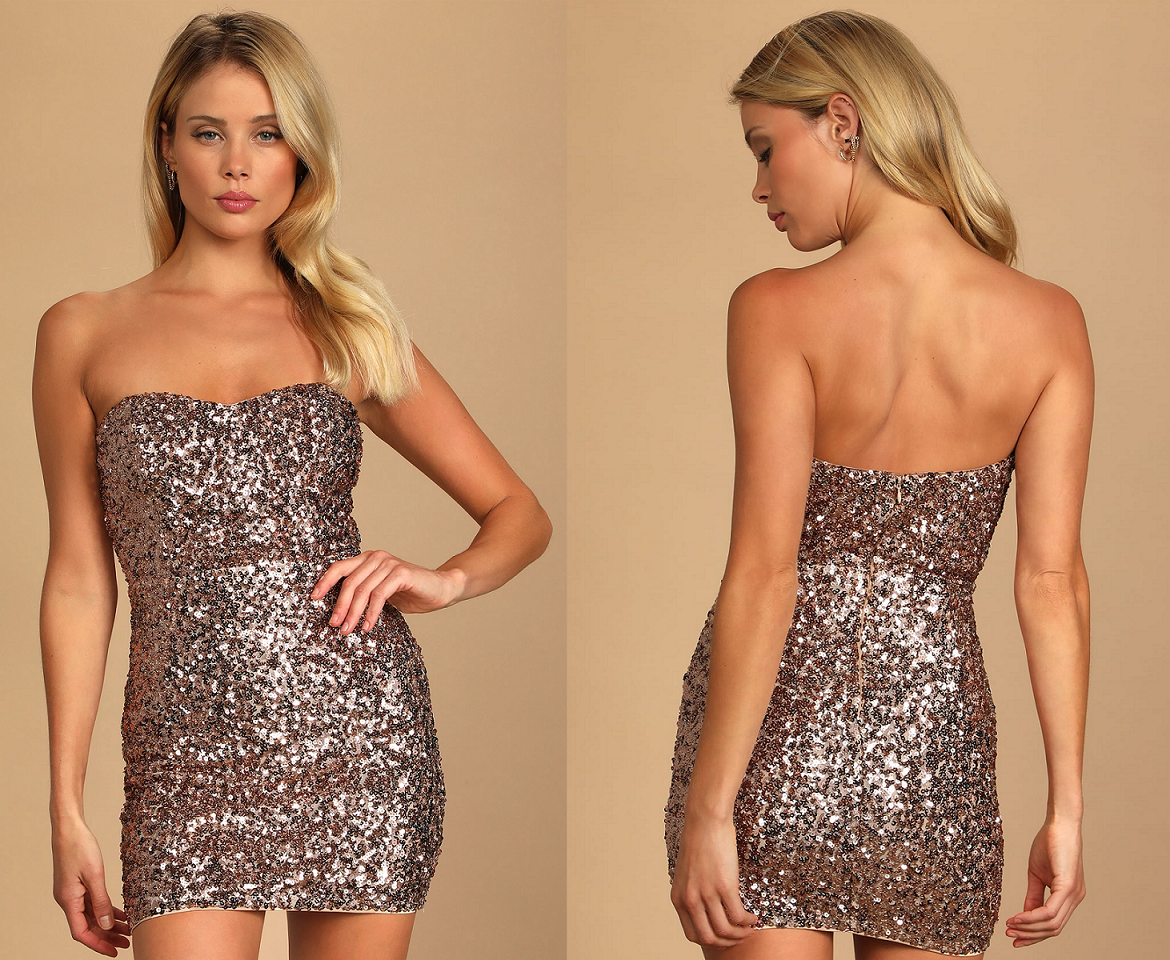 28. Gold Sequin Fabric Cutout Bodycon Mini Dress with Spaghetti Straps.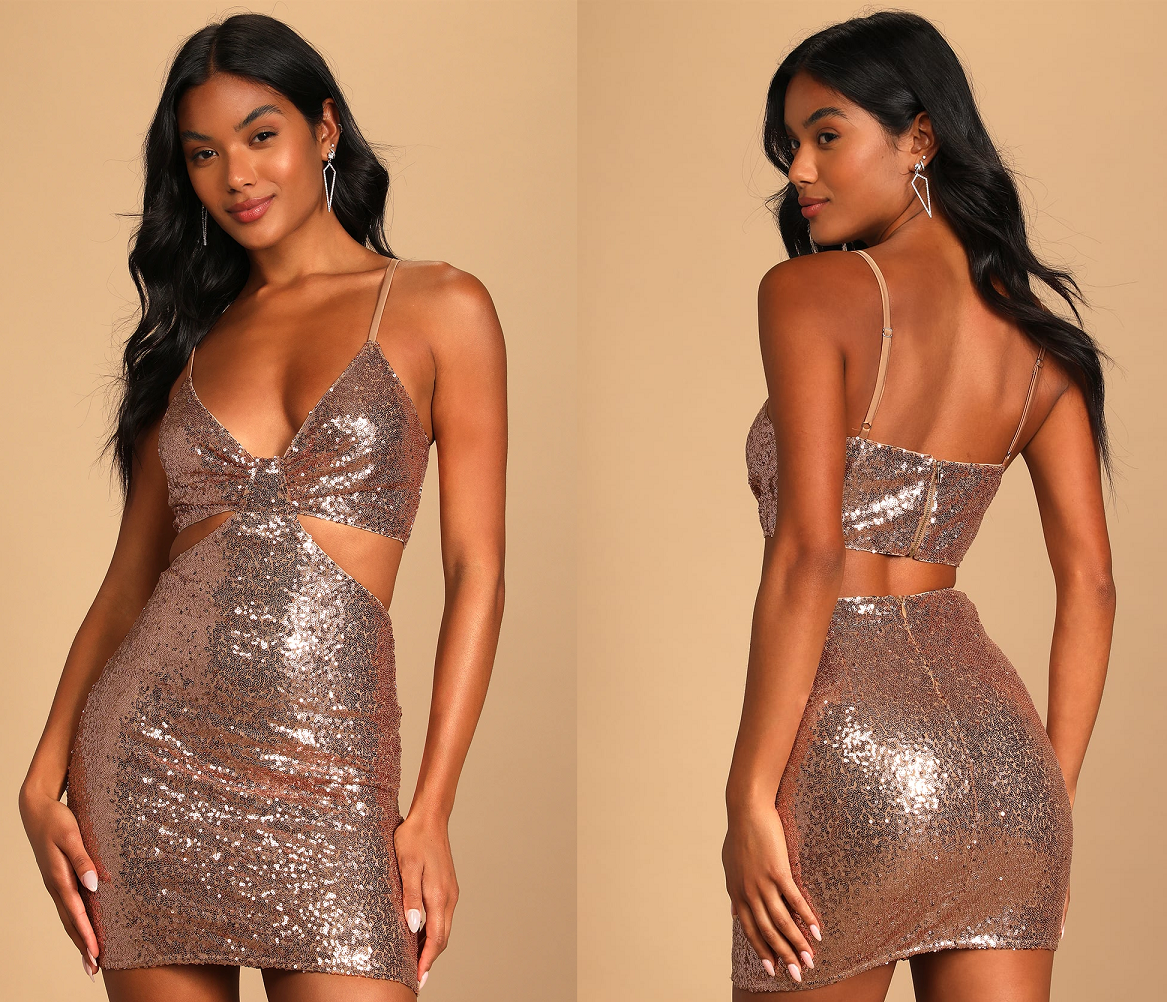 29. Stylish Gold Sequin Fabric V-Cut Bodice with Thin, Adjustable Straps and High Slit Gown.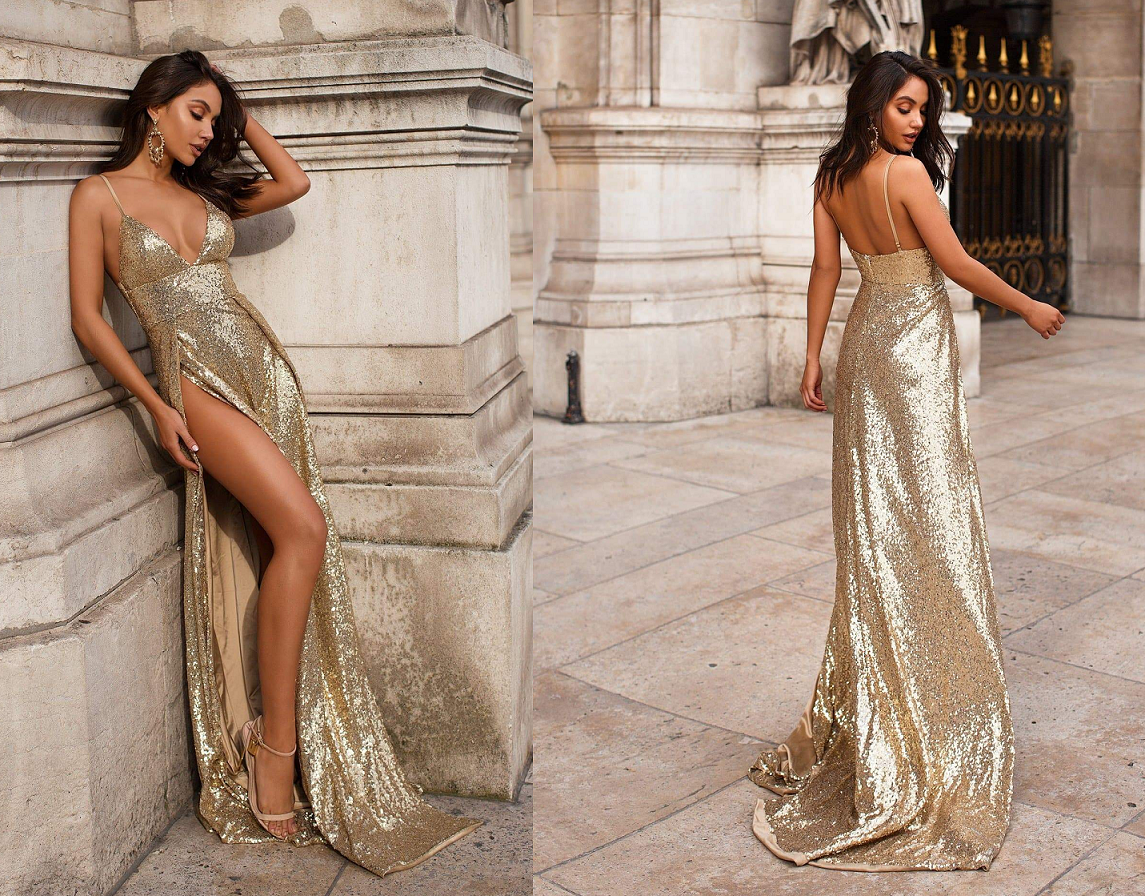 30. Gold Embellished Beaded Off the Shoulder Cape Gown with V-Neck and High Slit.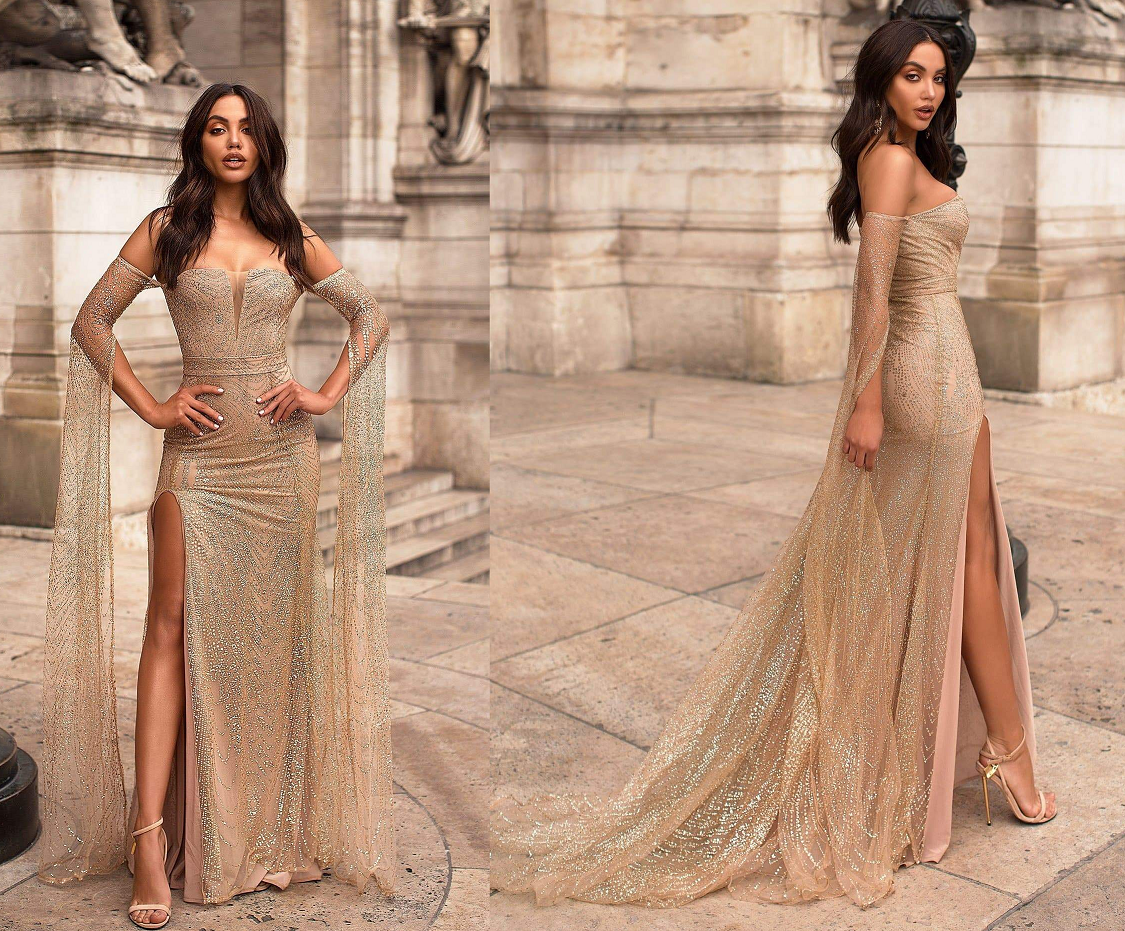 31. Off the Shoulder Gold Sequin Sleeveless Long Gown with Front High Slit.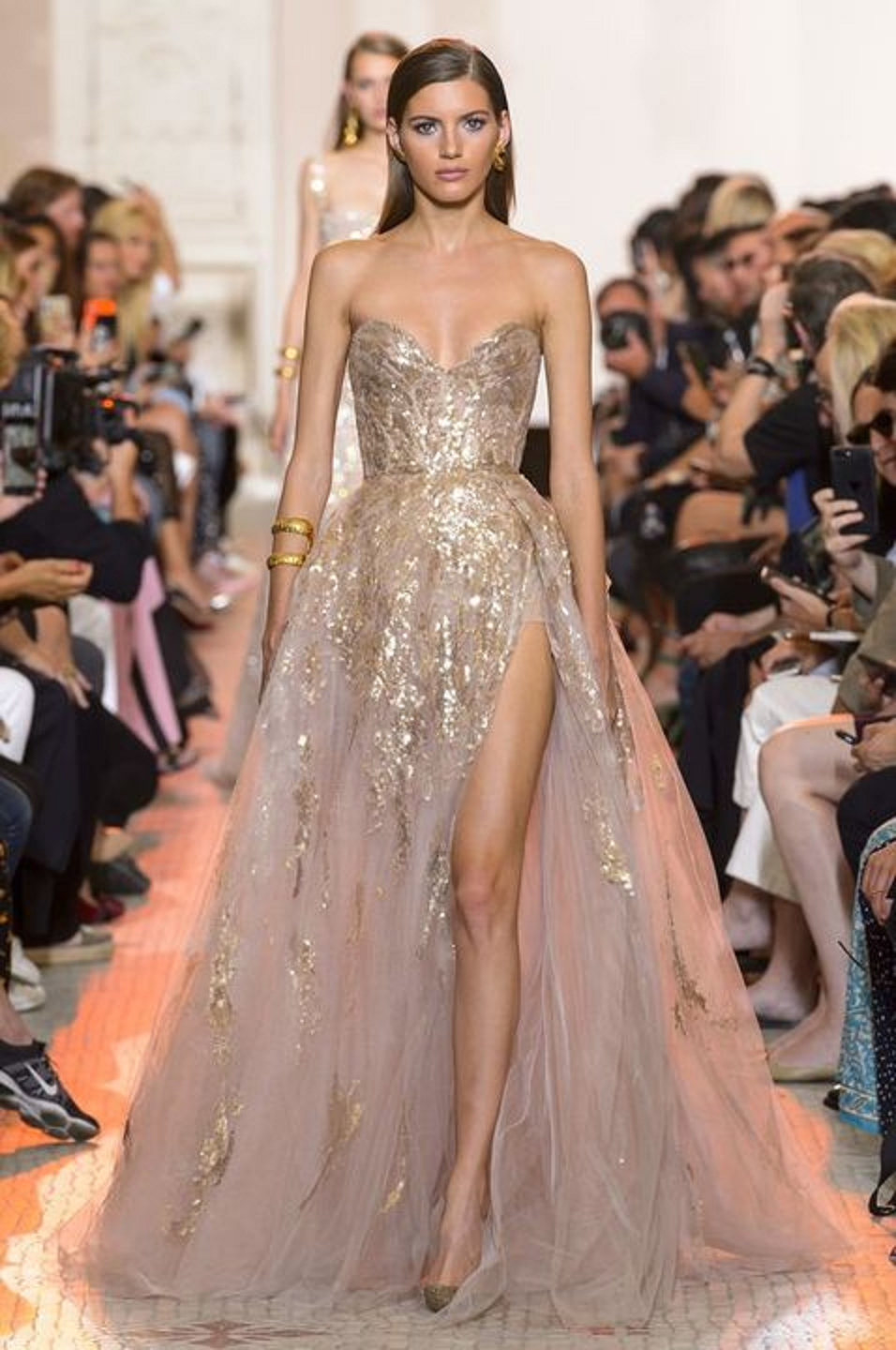 32. Backless Rose Gold Long Sequin Formal Gown.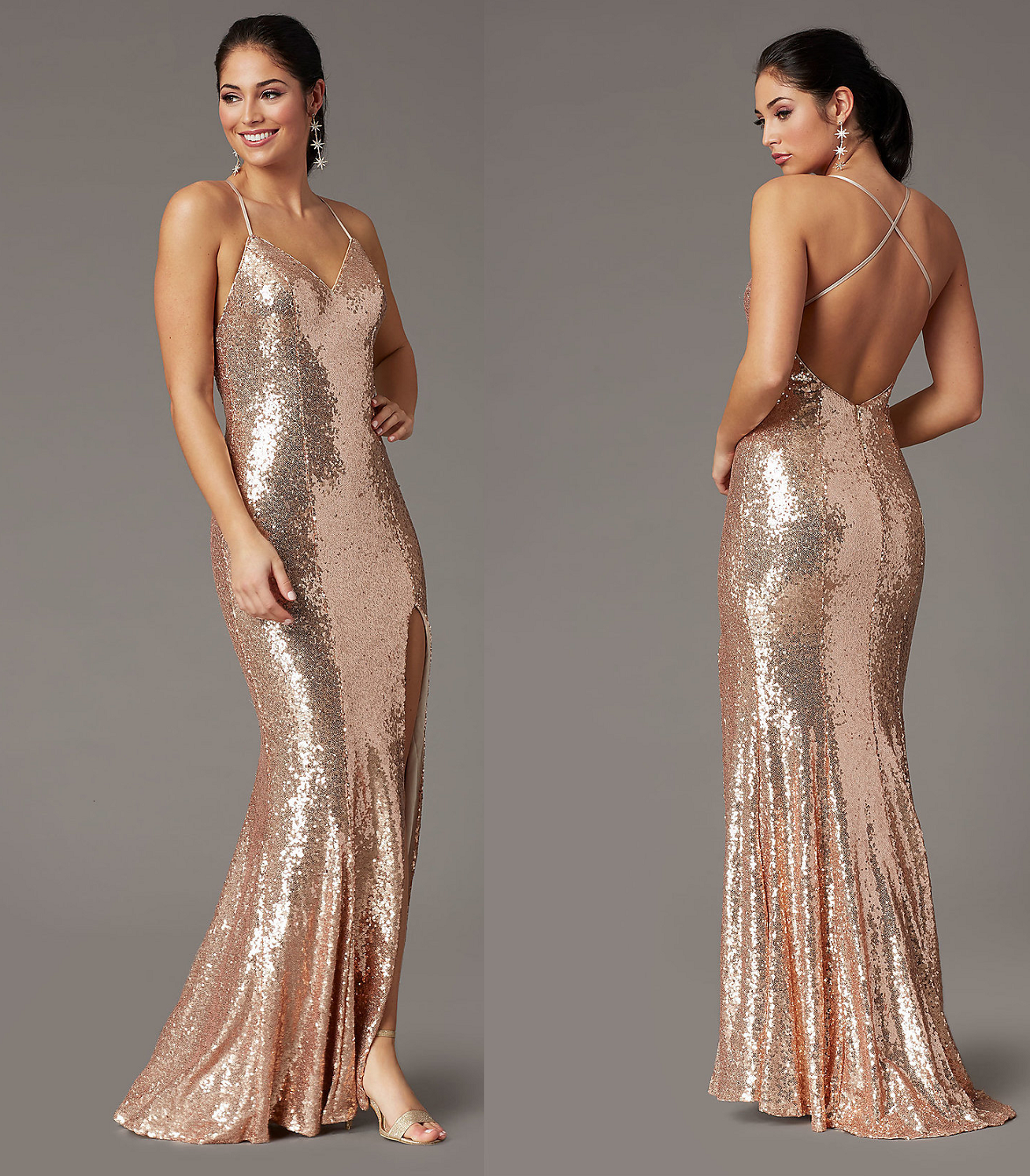 33. Long Gold Sequined V-Neck Bodice Dress with Spaghetti Straps.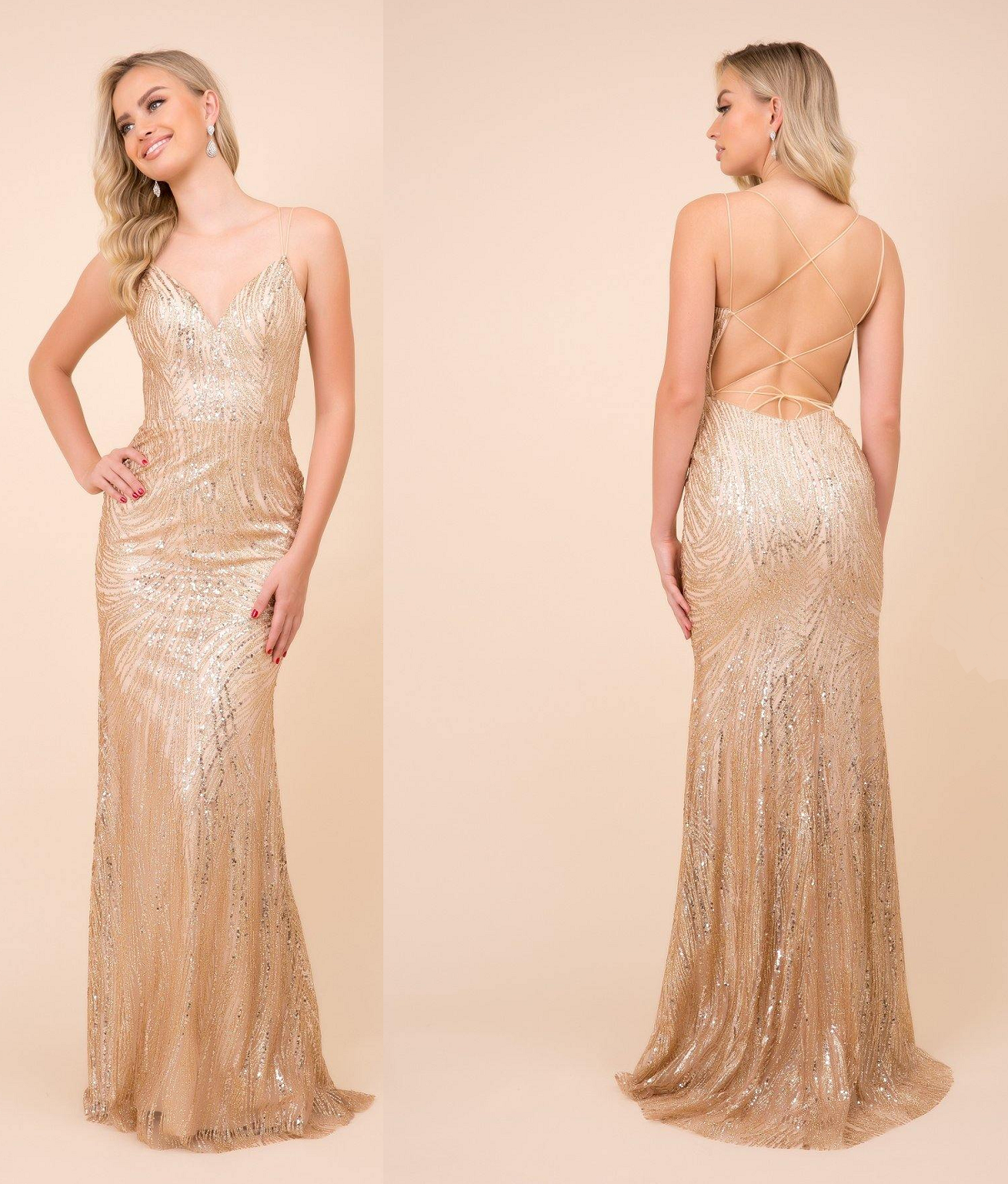 34. Full Sequins Long Evening Halter Neck Backless Mermaid Formal Party Dress.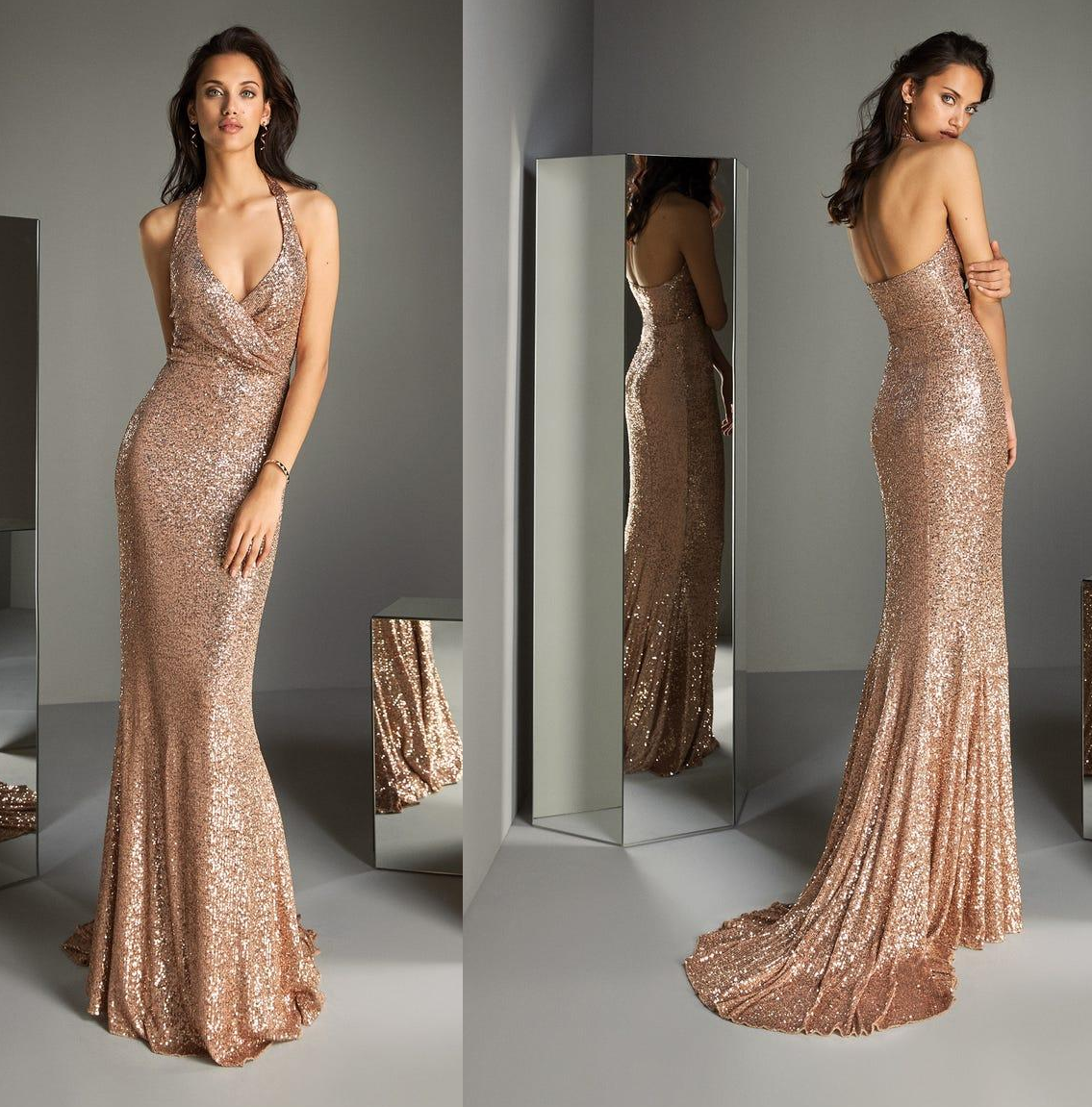 35. Long Glitter Gold Sequin Corset Evening Party Dress in Rose Gold.