Bling Baseball Caps are a perfect way to hide your bad hair day.
Let's face it.
No matter how gorgeous our tresses. Or how long we spend in the salon. Or how many silk pillow cases we sleep on.
We're going to have a bad hair day once in a while.
Okay, maybe more often than that.
But when you stare bleary-eyed at the mirror and the horror of untamed bedhead stares back at you don't panic.
Help is at hand.
In the form of a baseball cap. And not just any baseball cap.
A baseball cap with bling.
Sequin, rhinestone or crystal bling to be exact.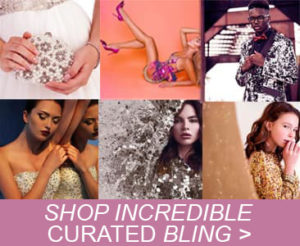 It's incredible how a bit of glitter can elevate a simple cap into a party for your head.
So crank down that vertical hair and choose the best shimmering look for your very own bling baseball cap from SequinQueen's 25 curated and inspirational choices online.
1. Multi-Color Sequins Mesh Cap.
2. Multi-Colour Reversable Sequins Cap.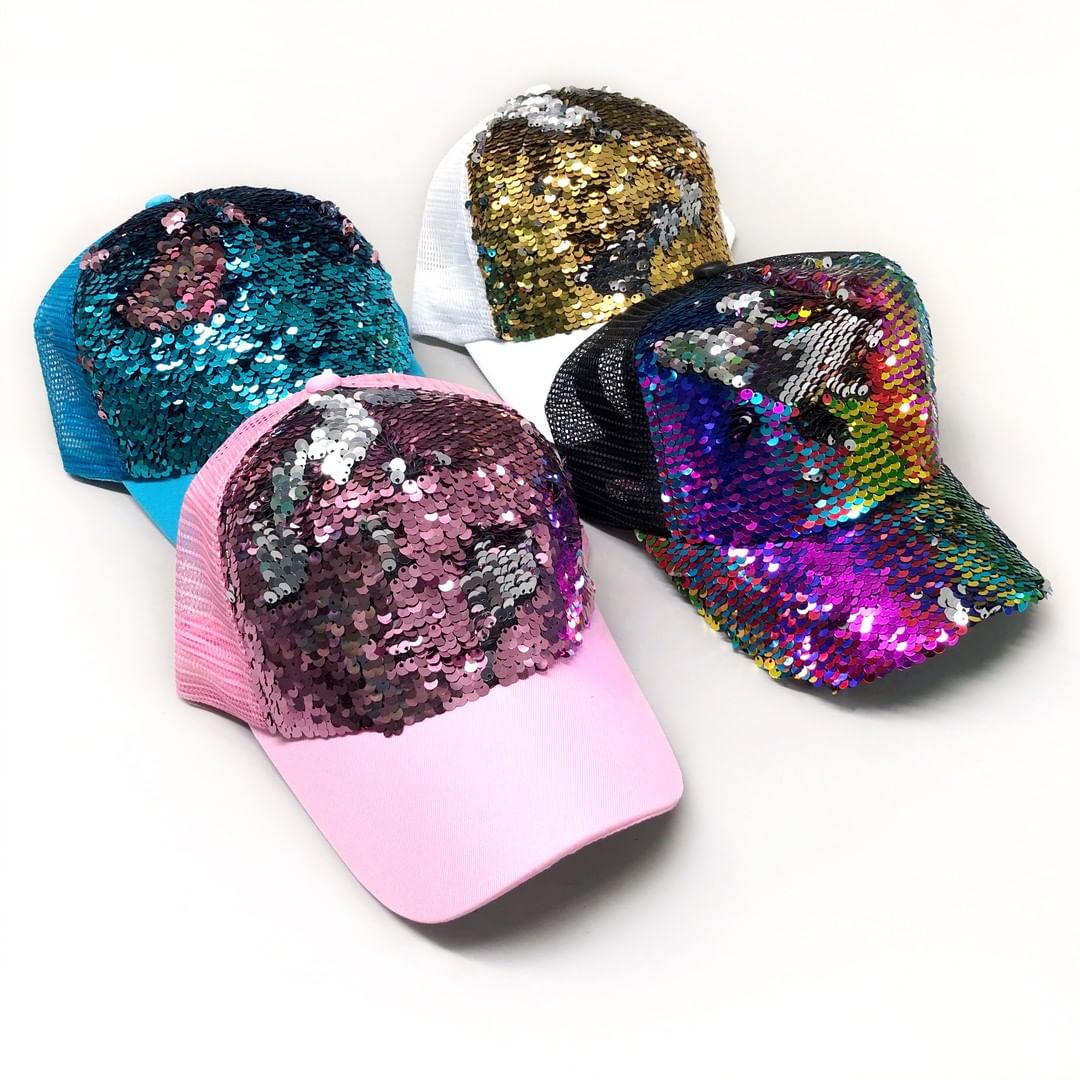 3. Flippable Sequins On Mesh Cap.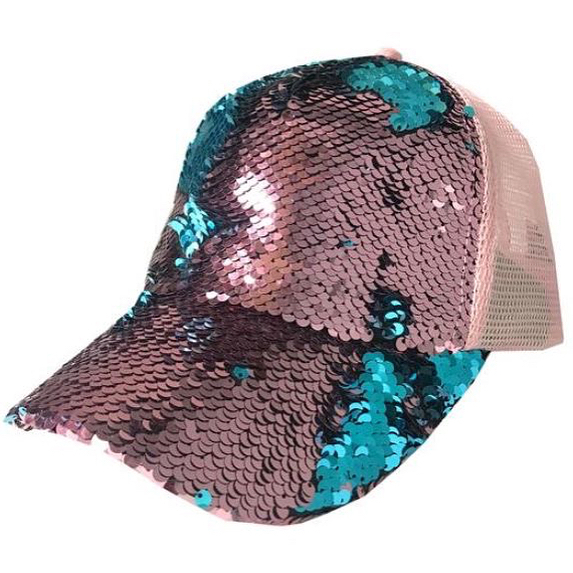 4. Solid Sequins Colour Baseball Cap.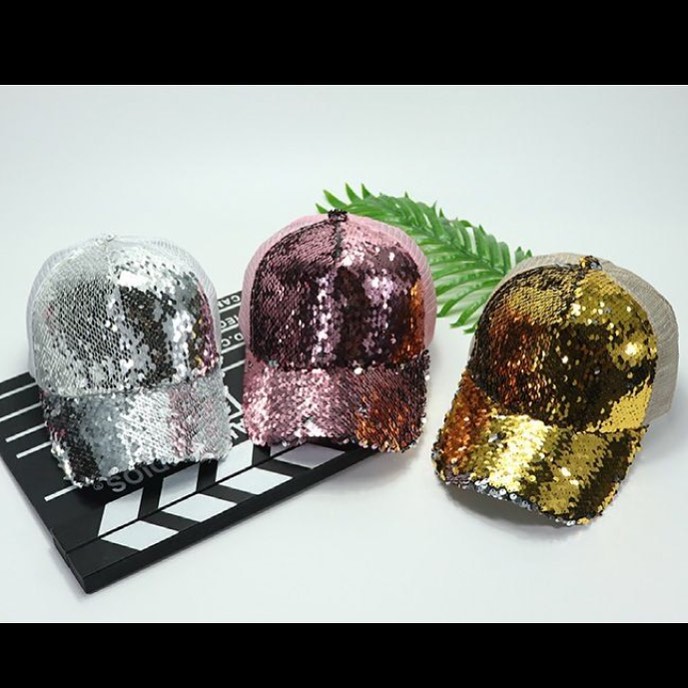 5. Green and Purple Reversible Sequins Cap.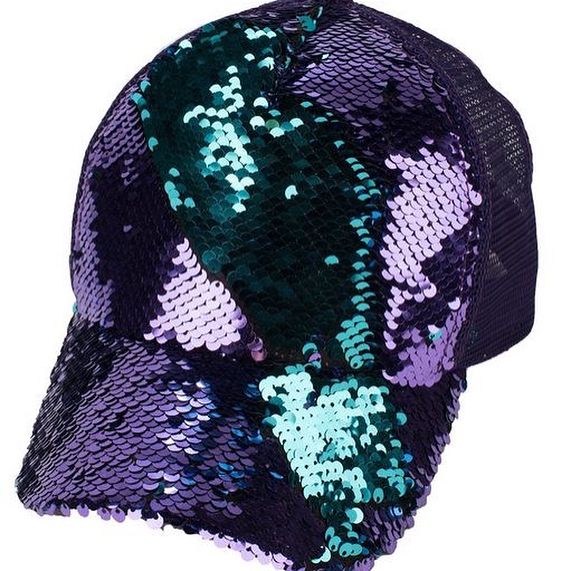 6. Elegant Black Sequins On a Mesh Baseball Cap.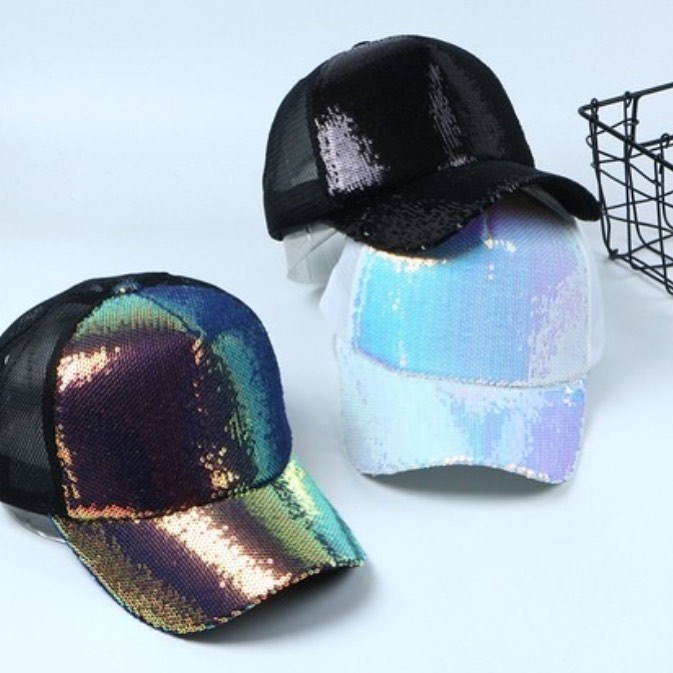 7. Black Rhinestones DIY Baseball Cap.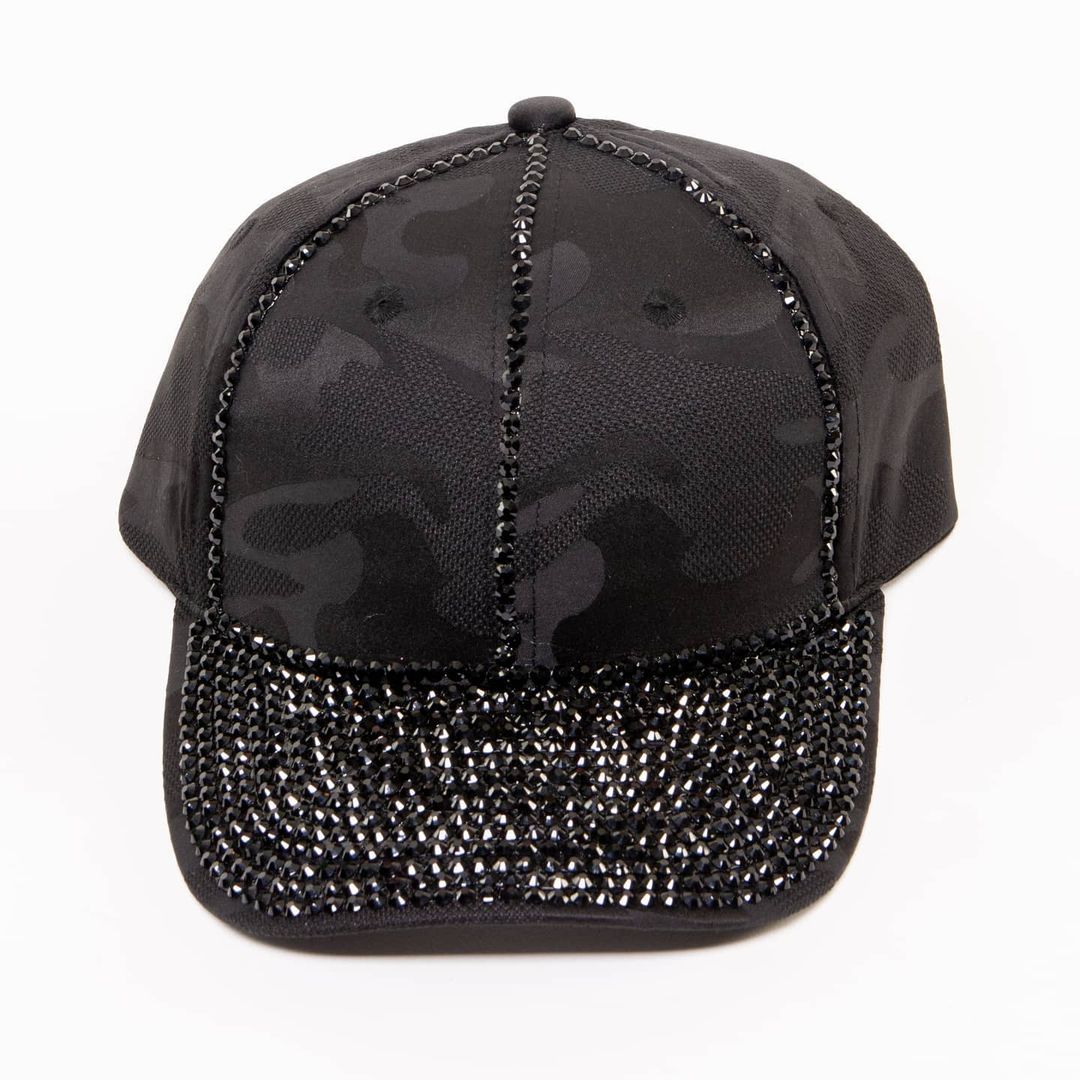 8. Silver and Gold Sequin Baseball Caps.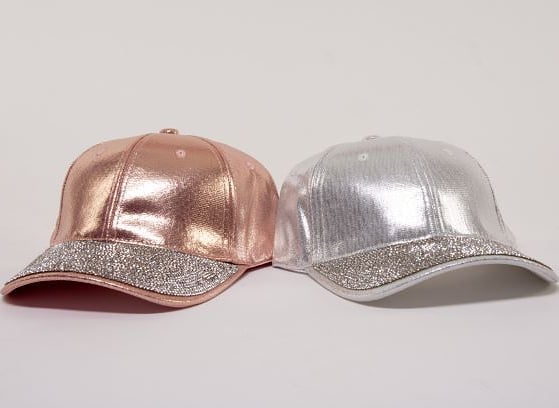 9. Denim Cap with Metal Studs.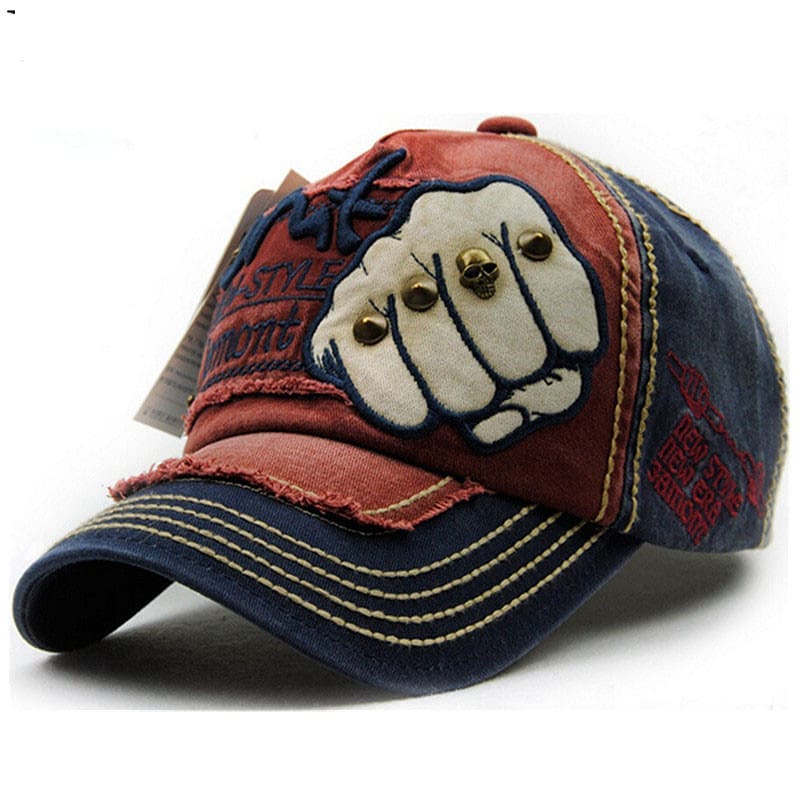 10. Bling BASEBALL CAPS: White Mesh Cap with Silver Sequins.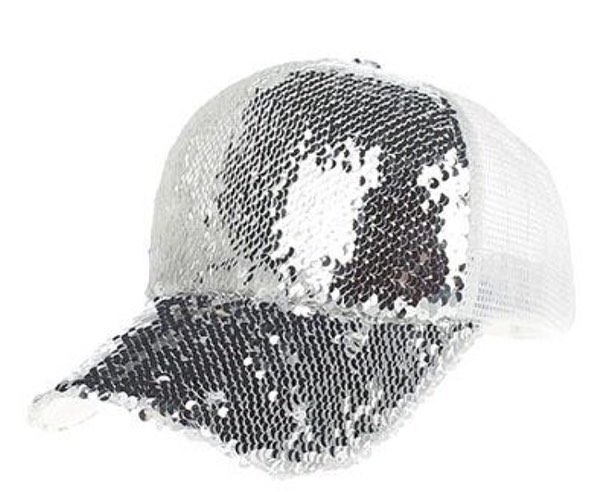 11. White Cotton Cap with Floral Embroydrie Work and Rhinestones.
12. Women Purple Cap with Sequins.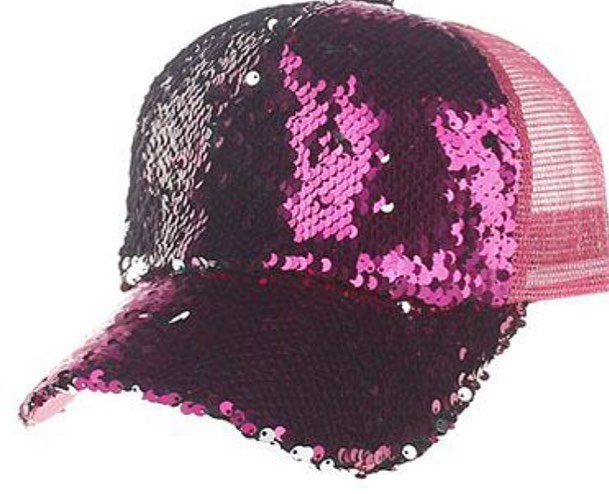 13. Black Cotton Cap with Floral Embroydrie Work and Rhinestones.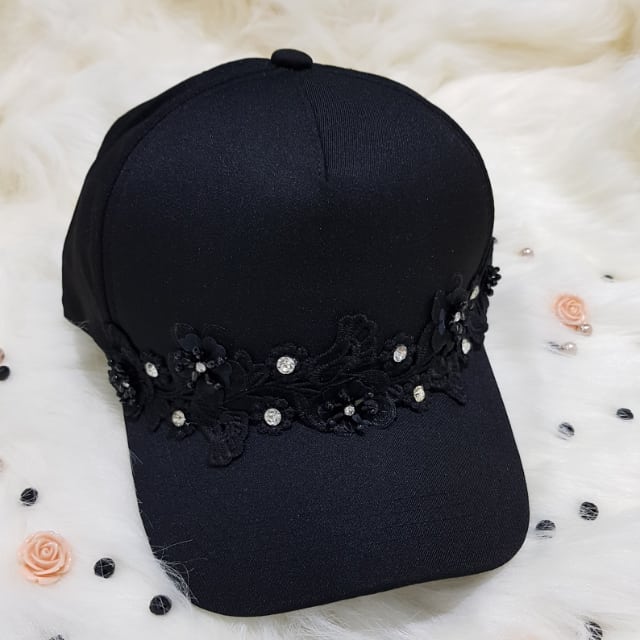 14. Glittering Rose Gold Sequin Baseball Cap.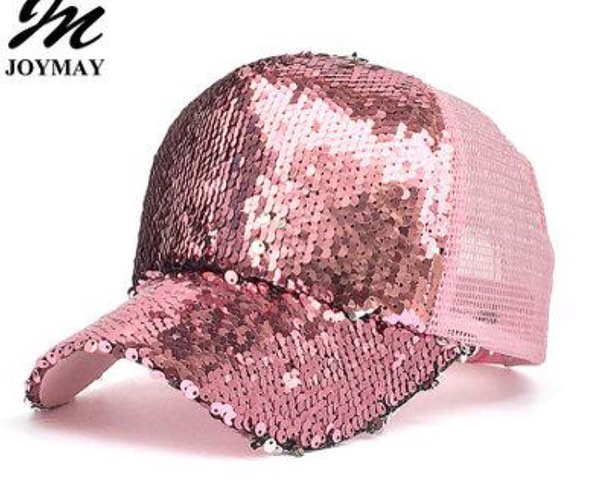 15. Denim Cap with Red Rose Designe and Rhinestones.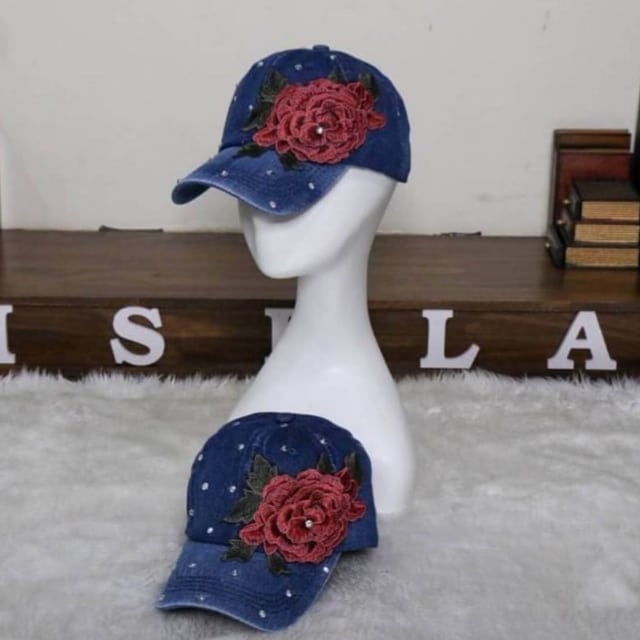 16. BLING Black Baseball Cap with Sequins and Rhinestones.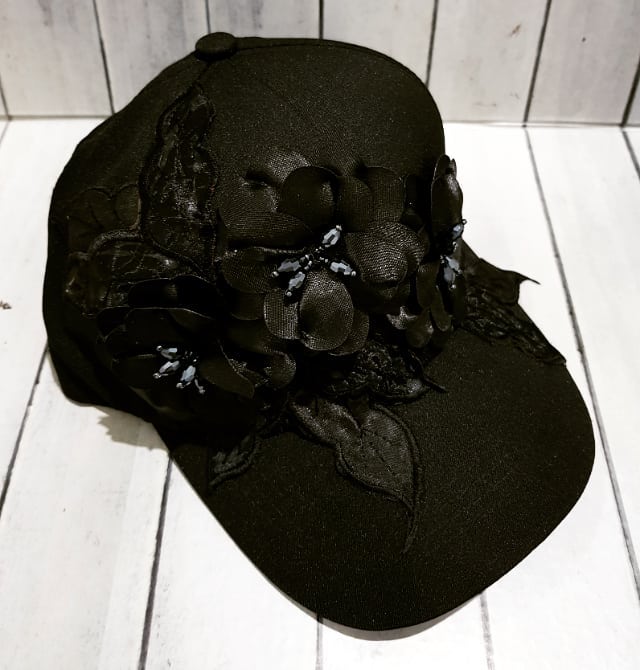 17. Glittering Purple and Silver Sequin Cap for Ladies.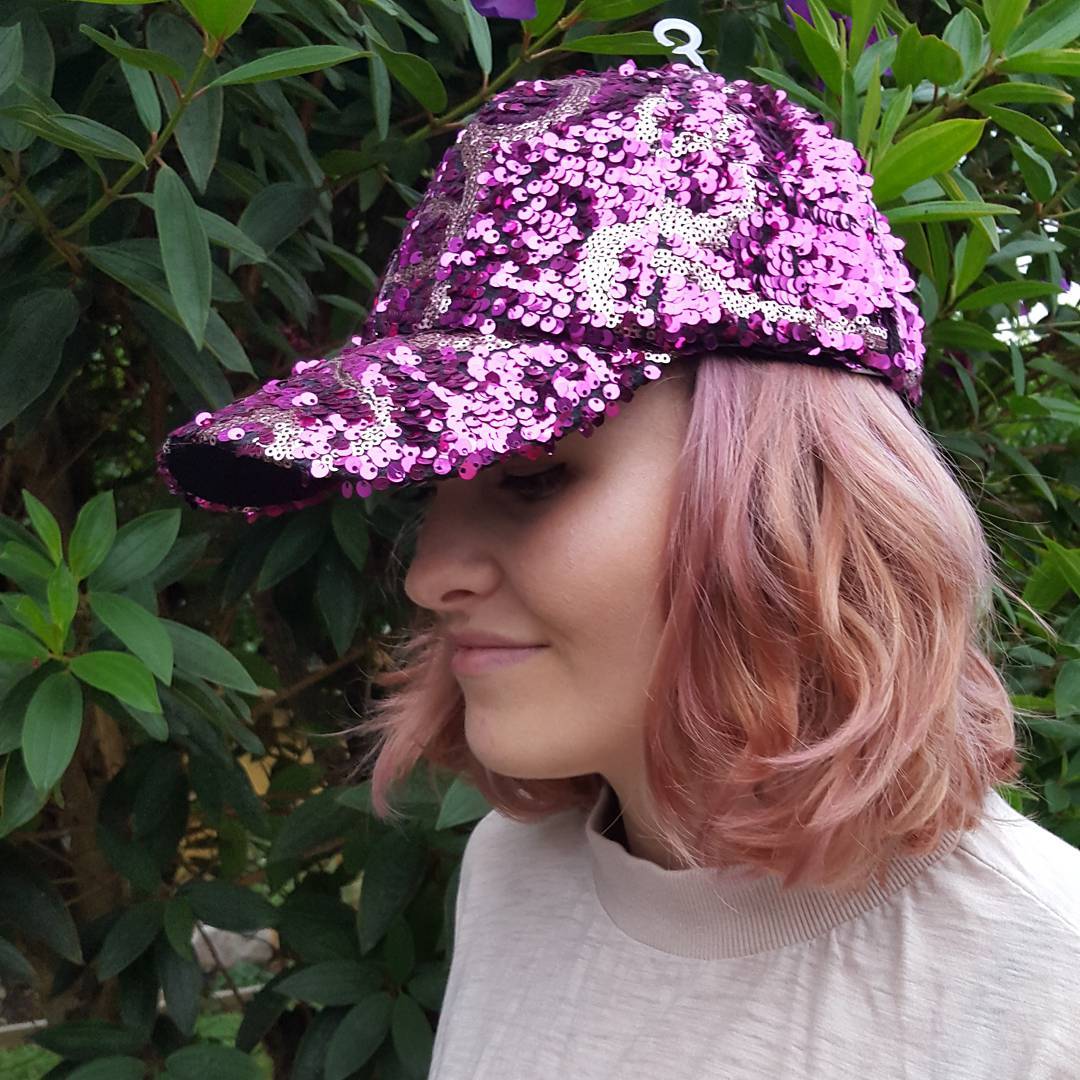 18. Glittering Sequins with Rhinestones Cap.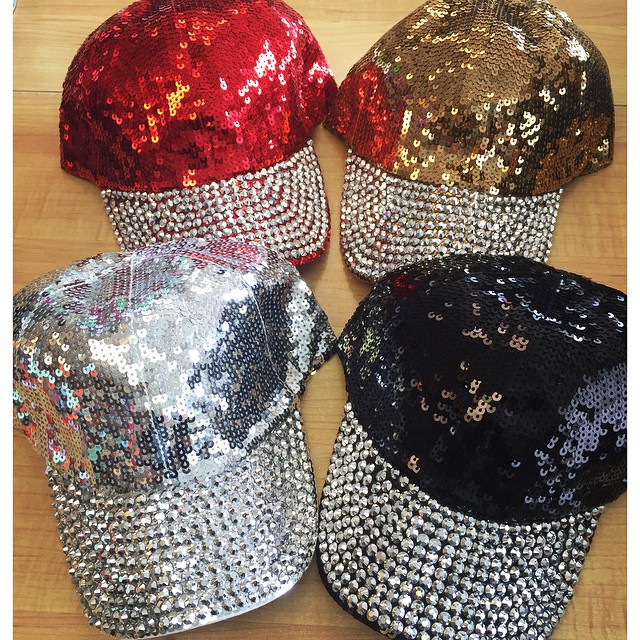 19. Black and Gold Reversible Sequins Baseball Cap.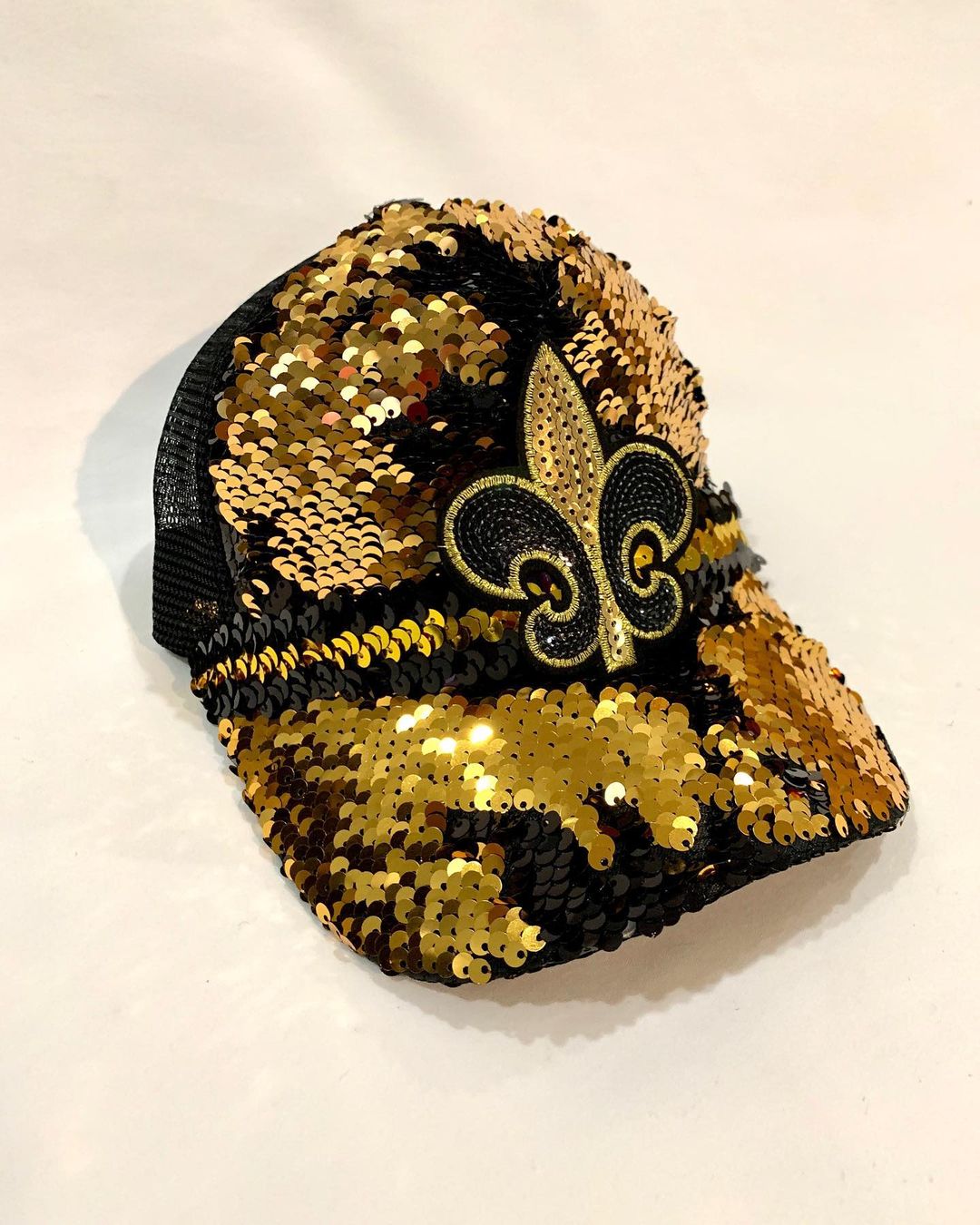 20. Red and Blue Cotton Cap with Sequin Embroidery Work.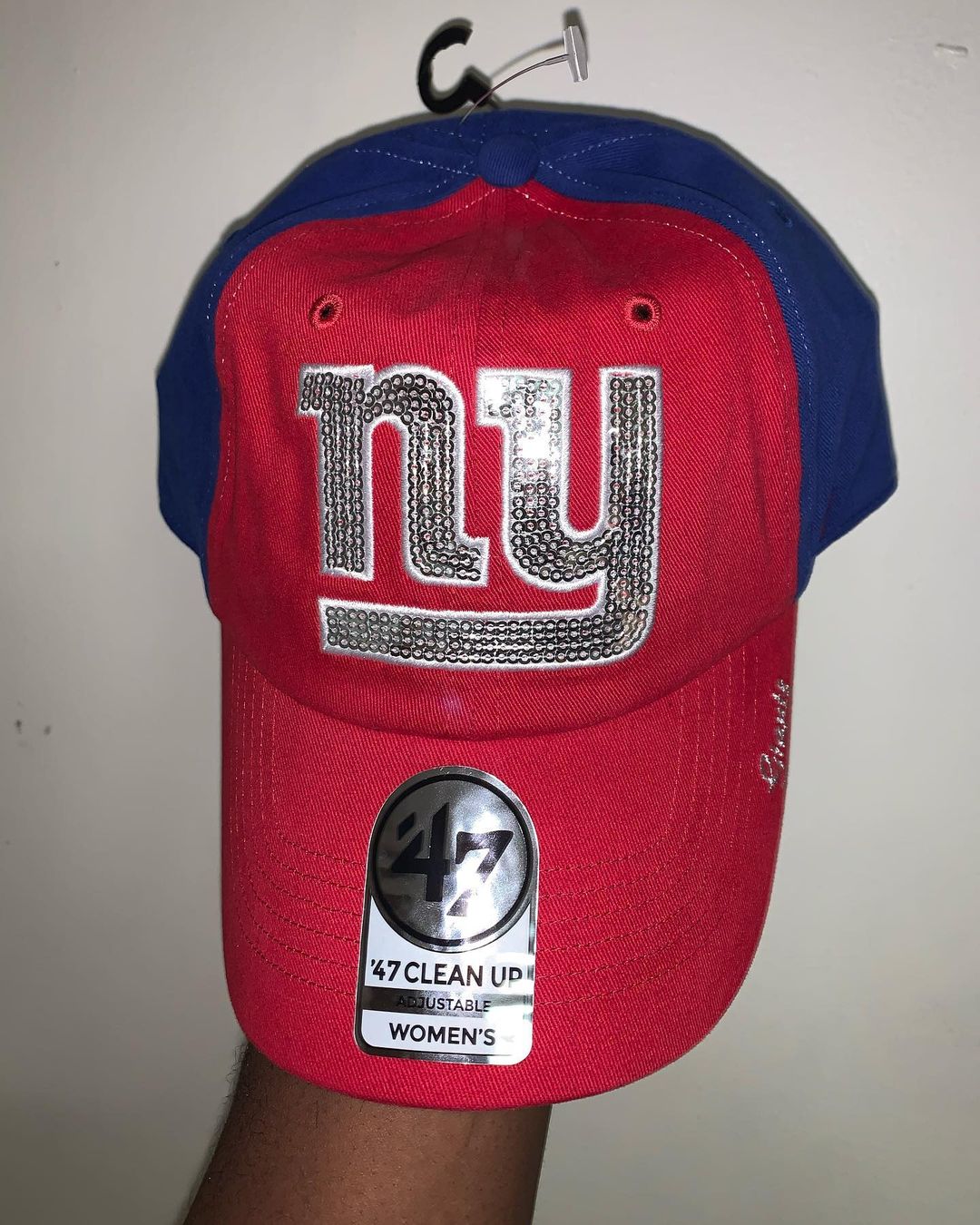 21. Bling BASEBALL CAPS: Multi-Color Reversible Sequins Elegant Women's Cap.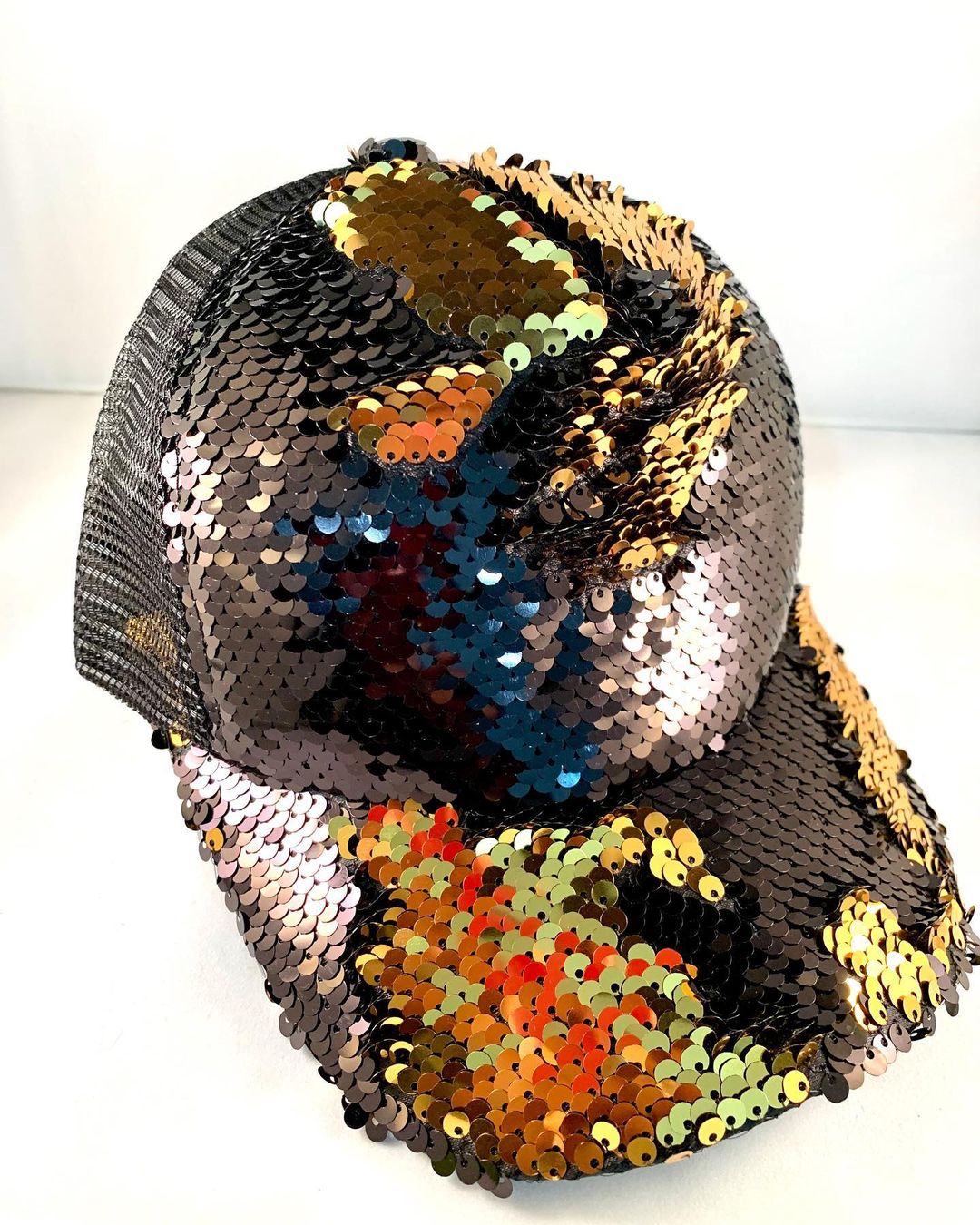 22. Blue Cotton Cap with Sequin Embroidery Work.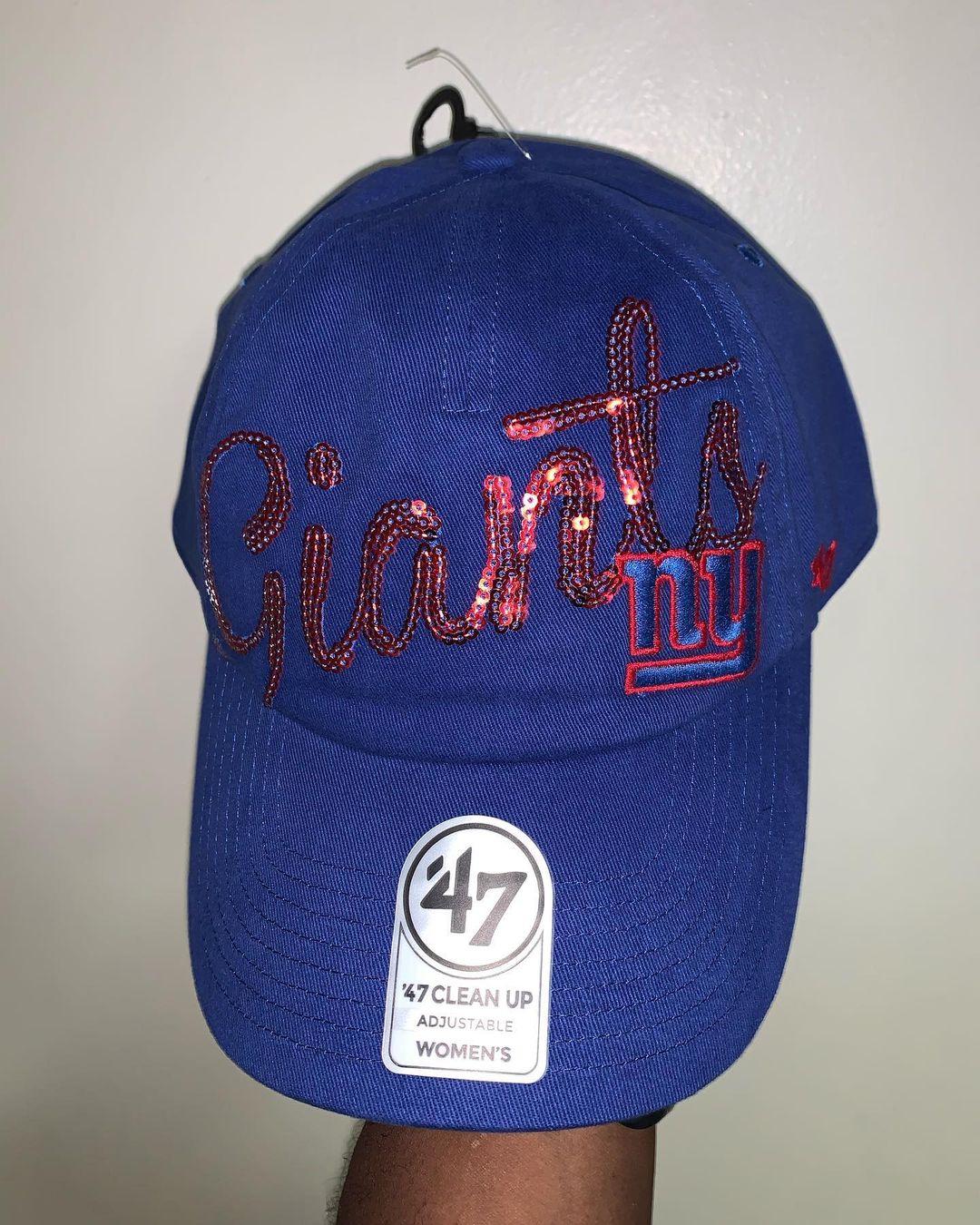 23. Glittering Gold Sequin Cap with A Batch In Front.
24. Pink Glittering Matt Finish Sequins Hat.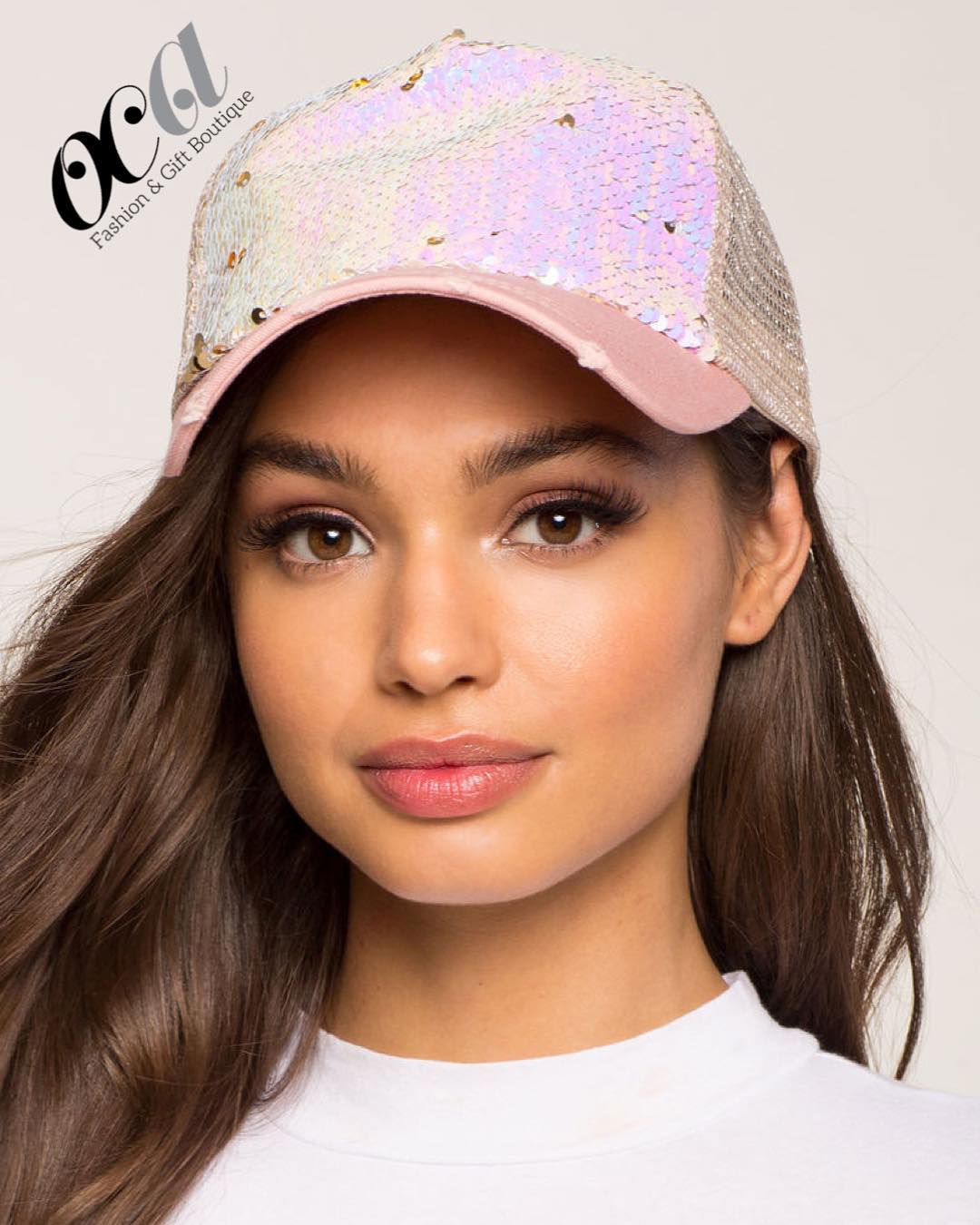 25. Bling BASEBALL CAPS: Elegant Blue Denim Hat with Rhinestones DIY Cap.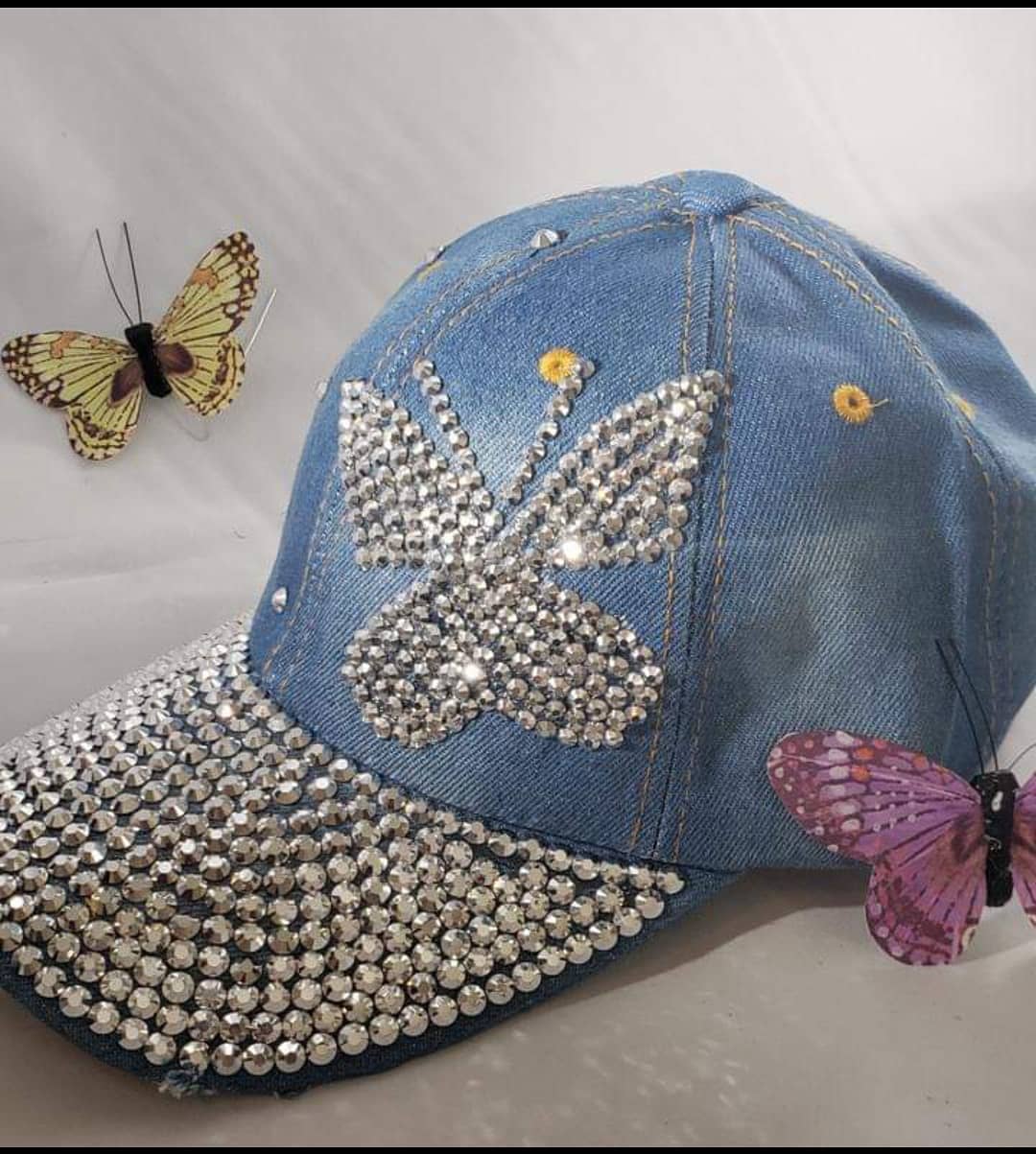 Conclusion for Hiding Your Bad Hair Day with Bling Baseball Caps
After seeing these amazing, shiny, sparkling baseball caps you may be tempted to never style your hair again and use them on a daily basis!
Thankfully you have plenty of choice.
And the other good thing about baseball caps, even those embellished with loads of bling, is they are very reasonably priced.
Check out shiny baseball caps and other fabulous glittering accessories at SequinQueen today to Sparkle, Anytime!
All images are via Instagram where you can see SequinQueen's collection of the very best bling fashion and accessories online now!