Celebrity Jewelry is accessorizing taken to the next level.
Sometimes celebs are wearing jewelry on loan from famous jewelry houses like Cartier or Harry Winston or Tiffany's.
But sometimes the bling baubles are their own.
This is especially true for celebrity engagement rings.
Thanks to their own hefty salaries and the fact they often get hitched to other celebs with equally hefty salaries these engagement rings can be true rocks.
Is that kind of bling out of your reach?
If you're like most people then yes.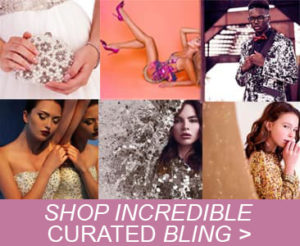 But these days you can also find fine costume jewelry at very reasonable prices online. Take SequinQueen's curated list of bling accessories. Any of these sparkling rings, necklaces, bracelets or brooches will make any budding Glitterest truly sparkle. And stand out.
Fake it till you make it?
1. Michelle Williams' Engagement Ring is a Large Pearl Solitaire Set with Two Sparkling Baguettes.
2. Mariah Carey Wears a Diamond Rock Surrounded with Smaller Pink Diamonds.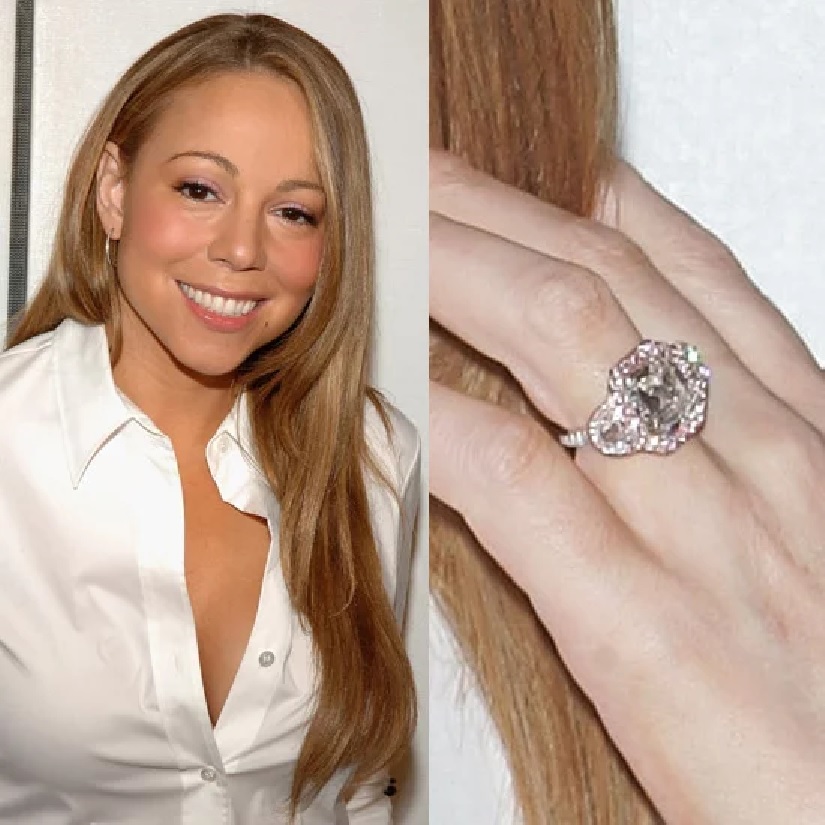 3. Hilary Duff Prefers a Beautiful Emerald Cut Diamond Ring.
4. Melania Trump Also Wears a Big White Diamond Emerald Cut Ring.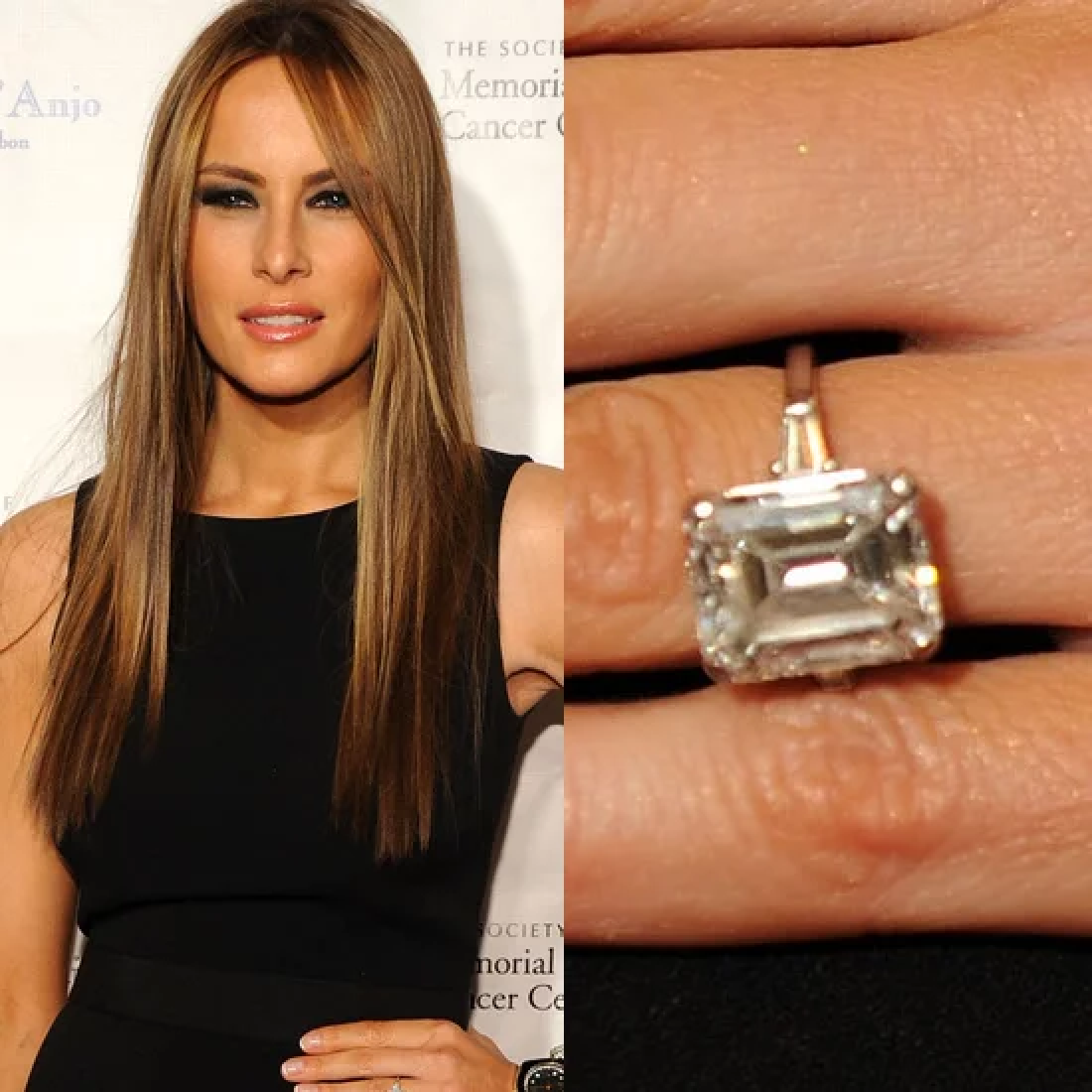 5. Rihanna Wears a Glittering Pave Diamond Necklace with a Red Tear Drop Shaped Ruby.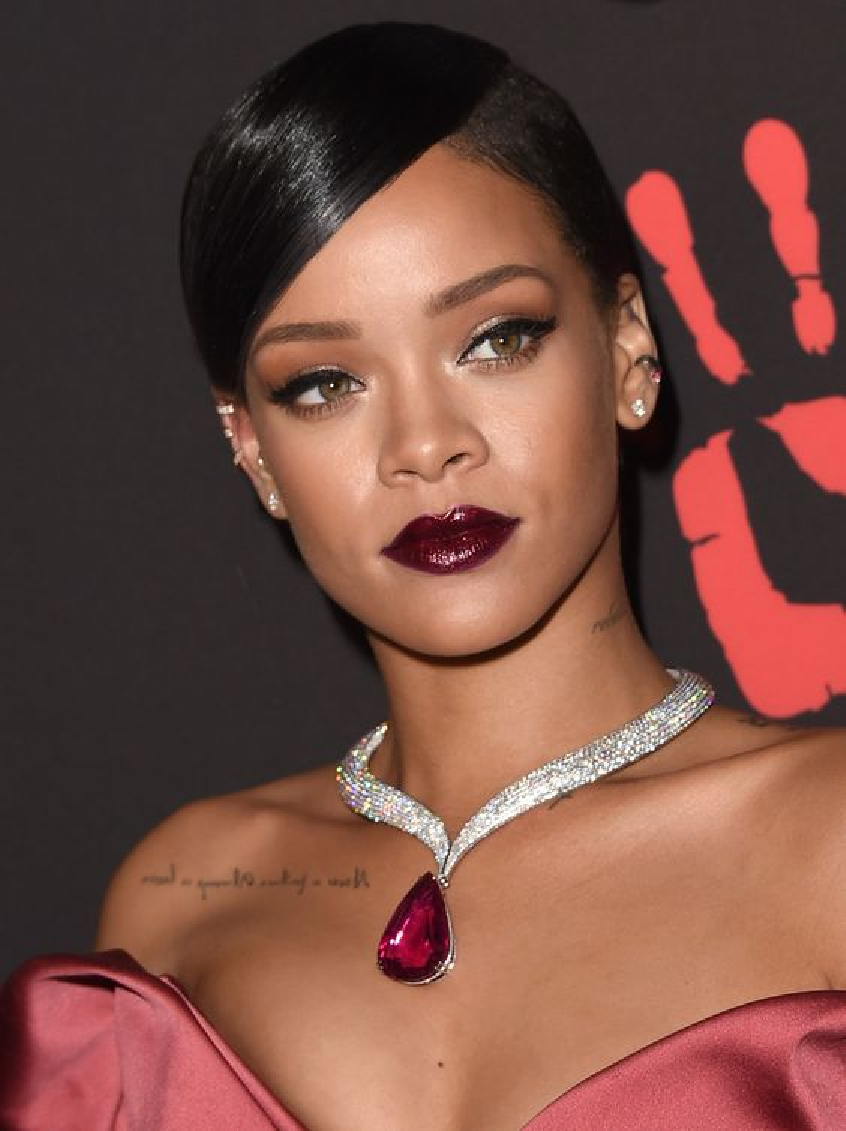 6. Scarlett Johansson Wears a Luminous Pearl Necklace.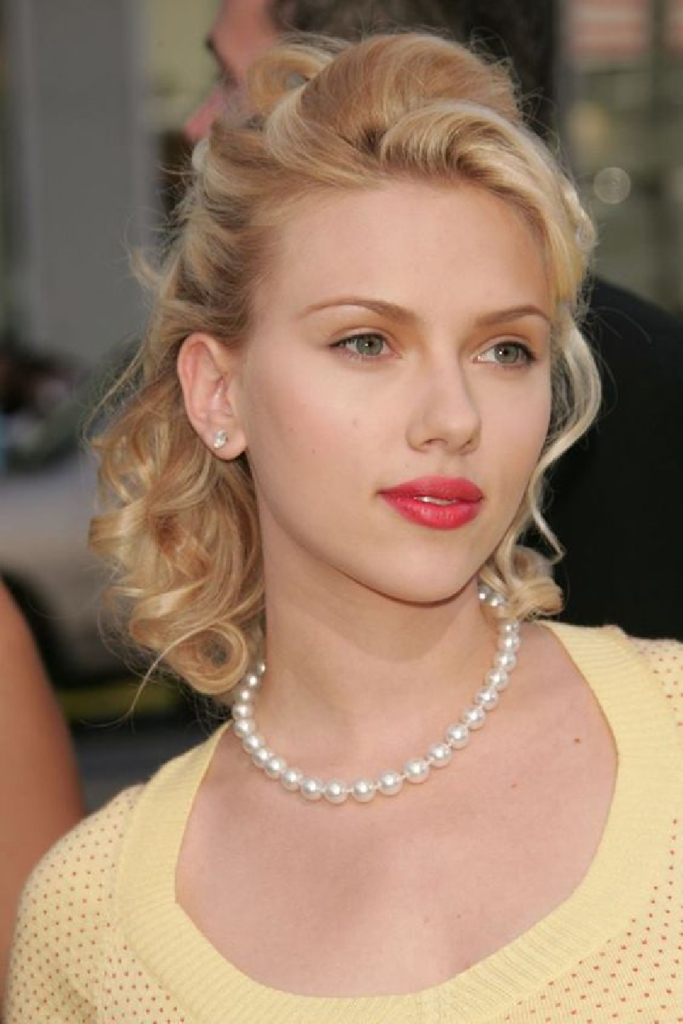 7. Celebrity Jewelry: Sarah Hyland Wears an Oval Shaped Glittering Diamond Engagement Ring.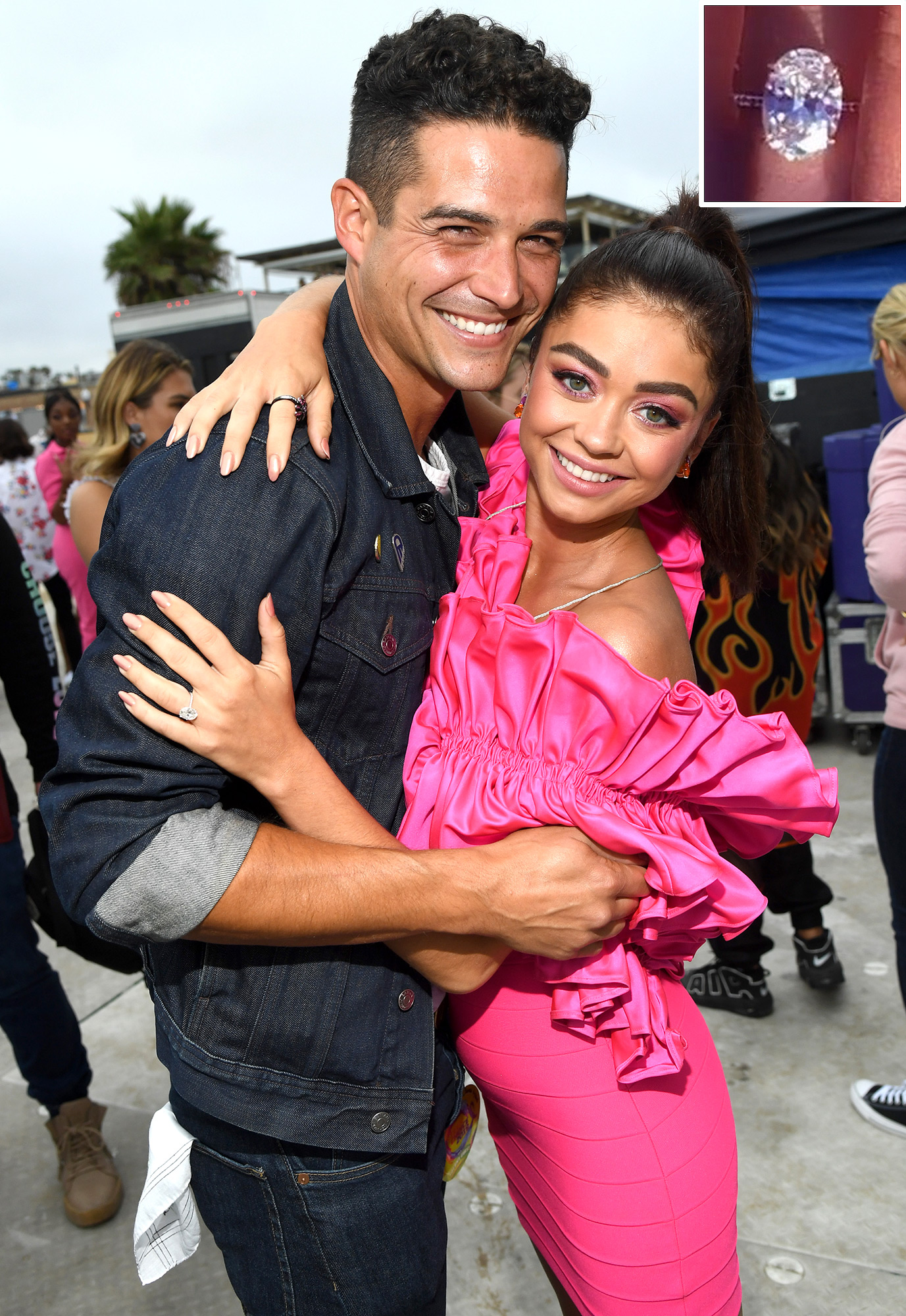 8. Ashlyn Harris and Ali Krieger Sport a Round Cut Diamond on a Golden Band.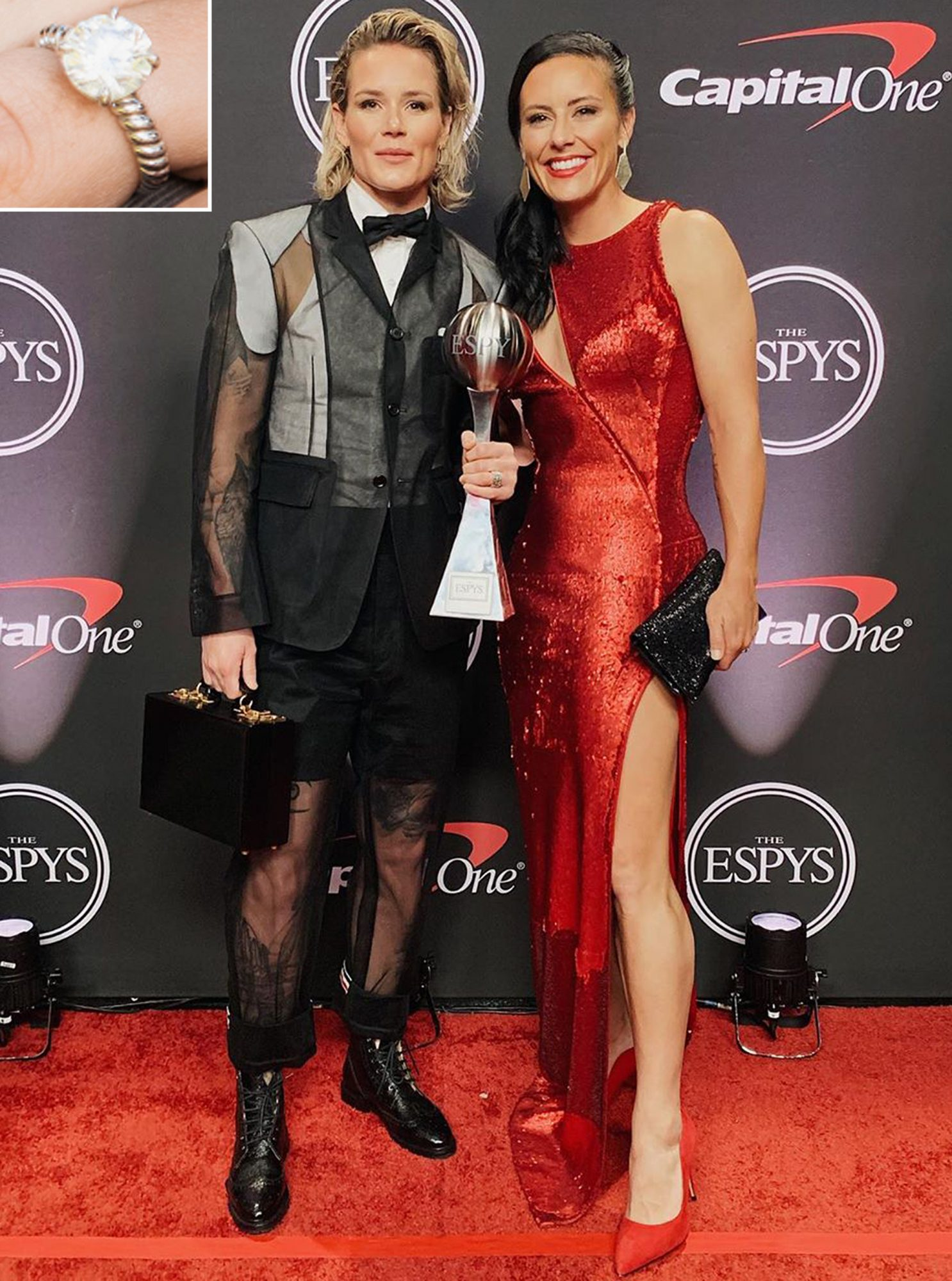 9. Celebrity Jewelry Catherine Zeta-Jones Showing Off Her Antique Diamond Cut Ring.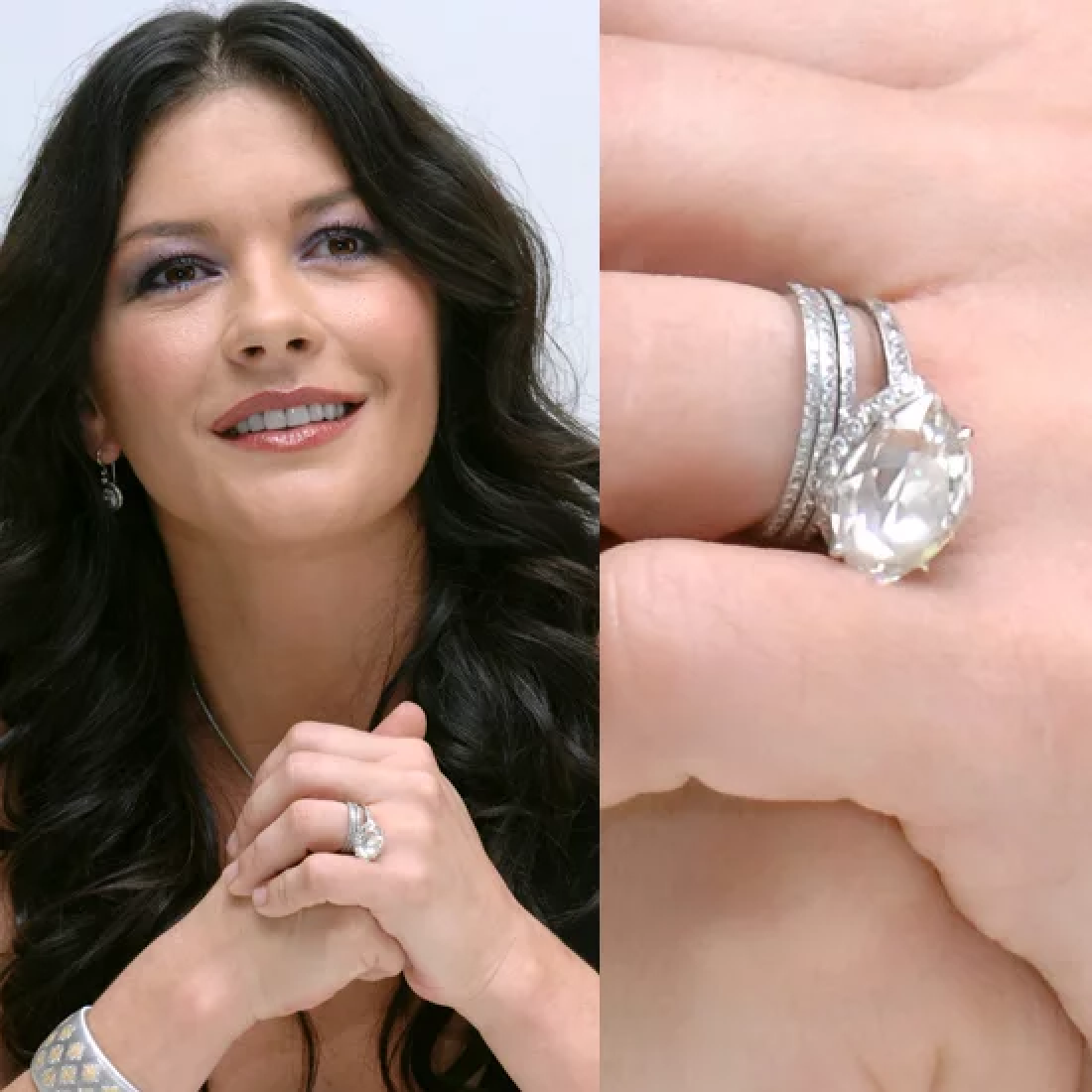 10. SJP Wears a Glittering Diamond Solitaire Ring.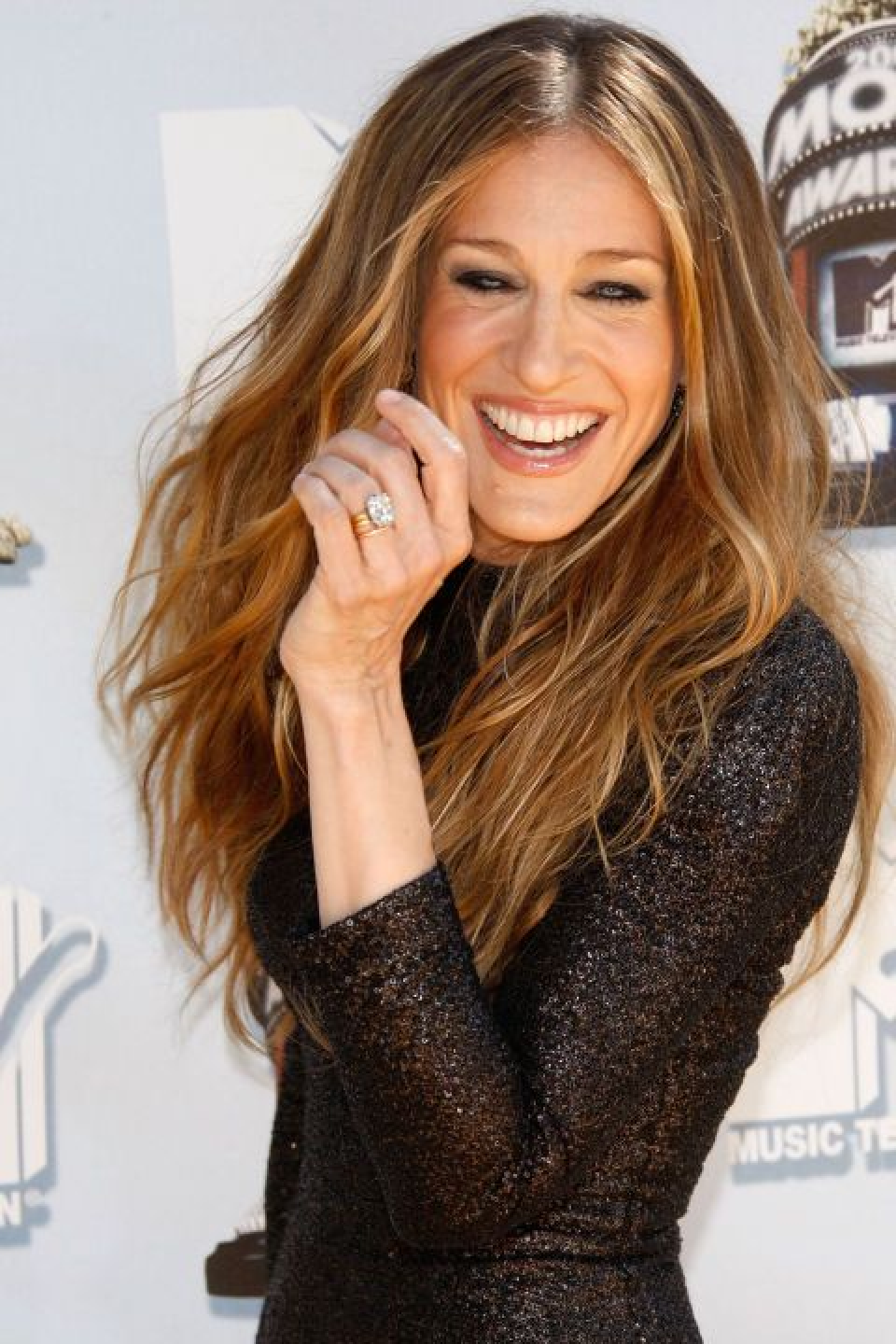 11. Julia Garner Wearing a Solitaire Diamond Mounted on a Band.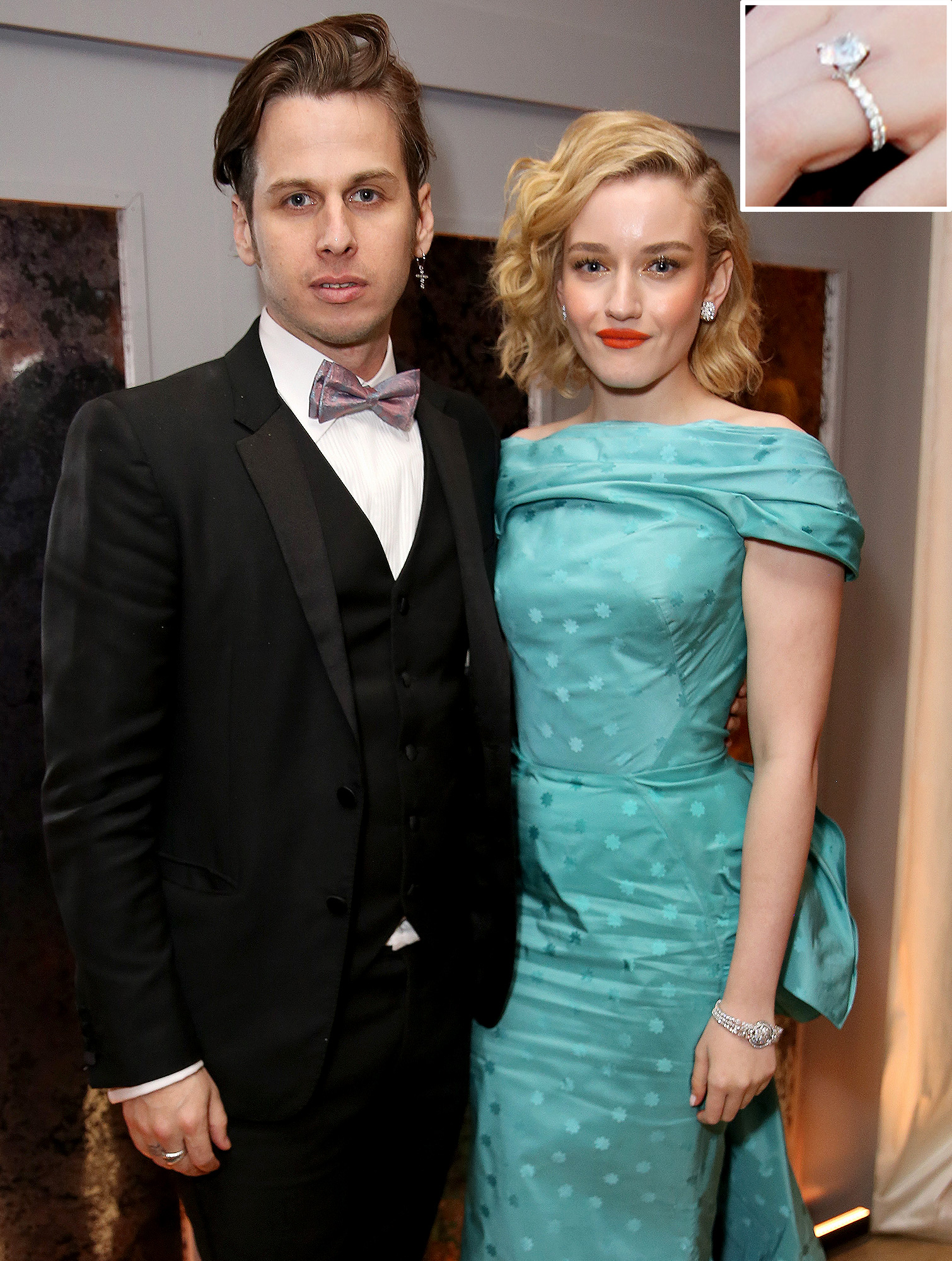 12. Jessica Simpson's Glittering Ruby and Diamond Engagement Ring.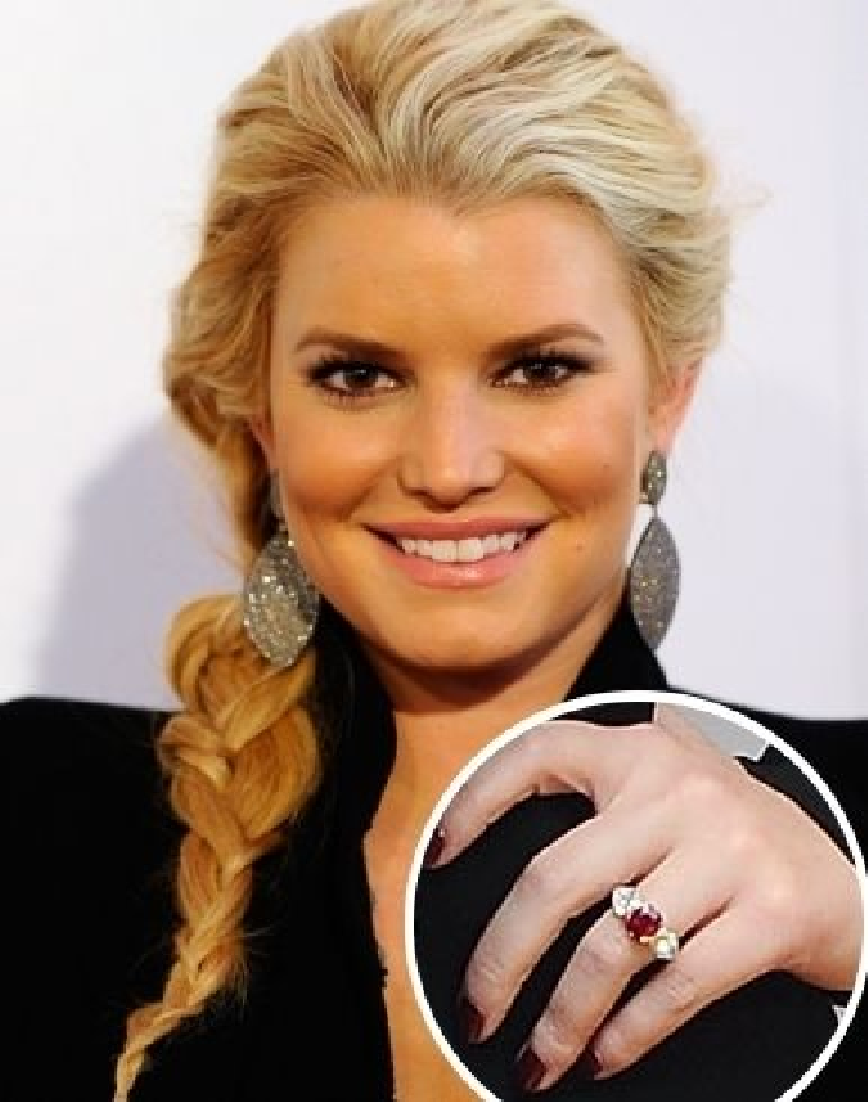 13. Celebrity Jewelry: Emma Slater Wears a Wine Colored Sapphire on a Glittering Band of Diamonds.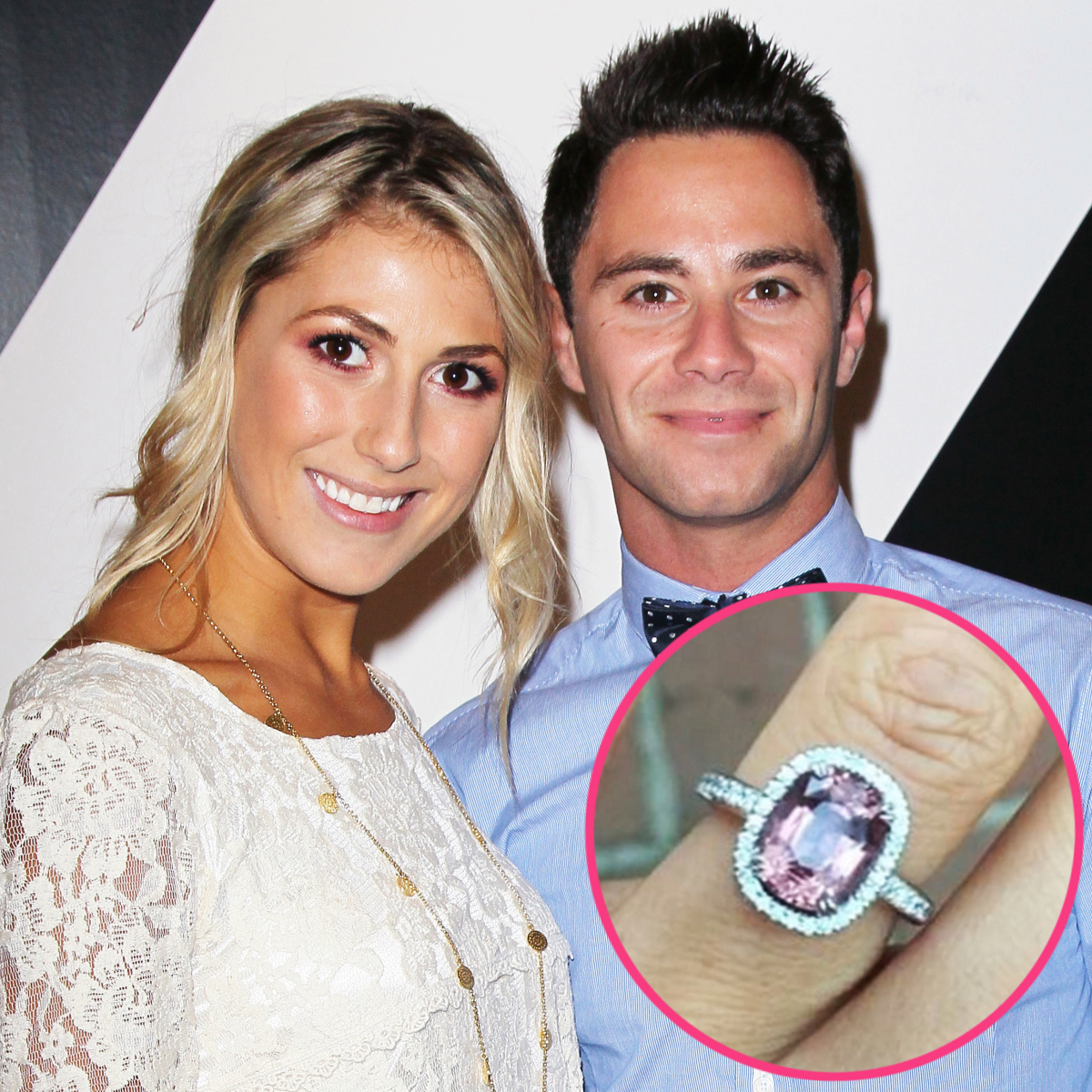 14. Jennifer Garner Wearing Her 4.5 Carat Diamond Ring with an Antique Style Diamond Necklace and Earrings.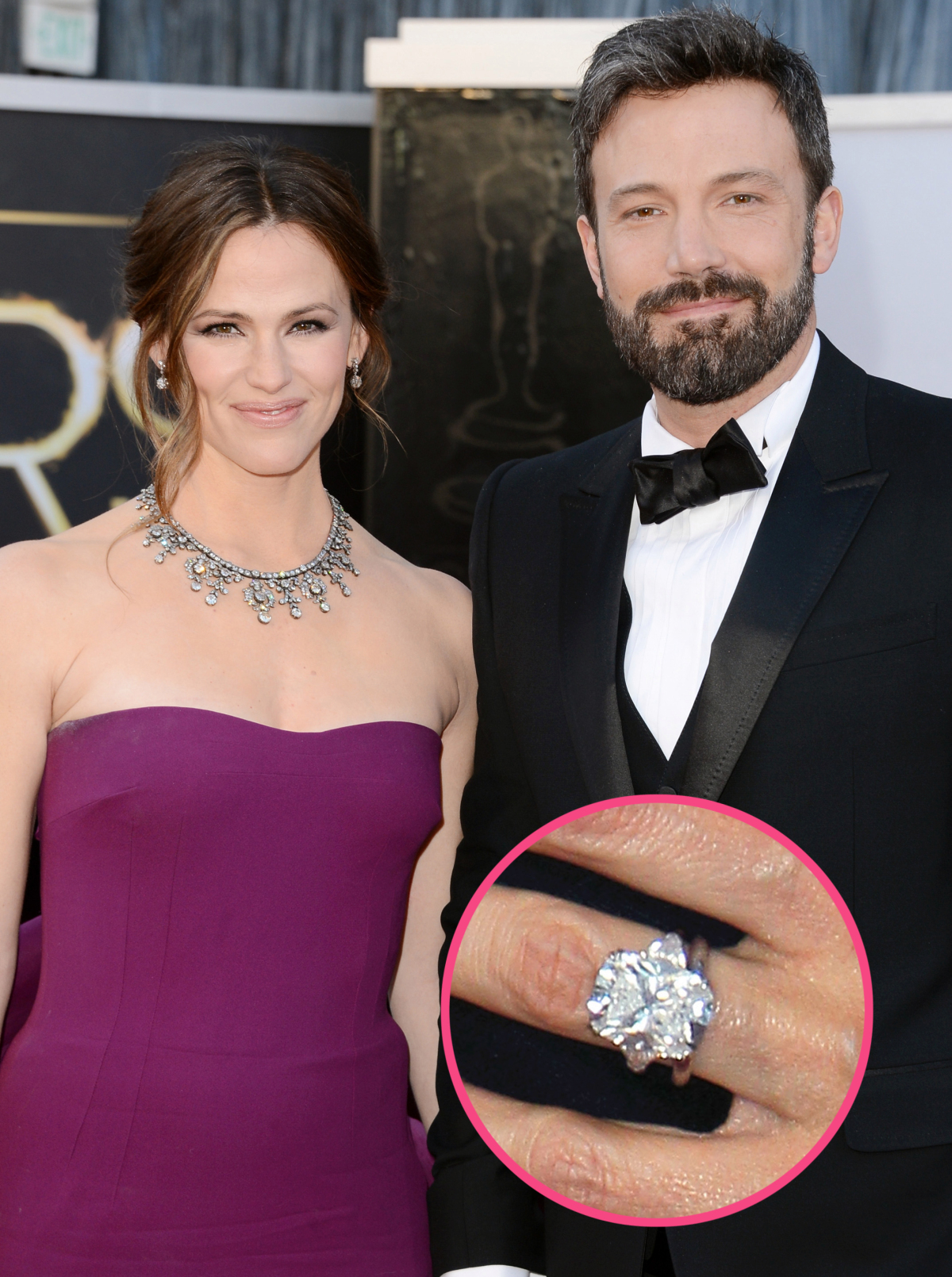 15. Cardi B Wears Her Massive Pear Shaped Diamond Ring.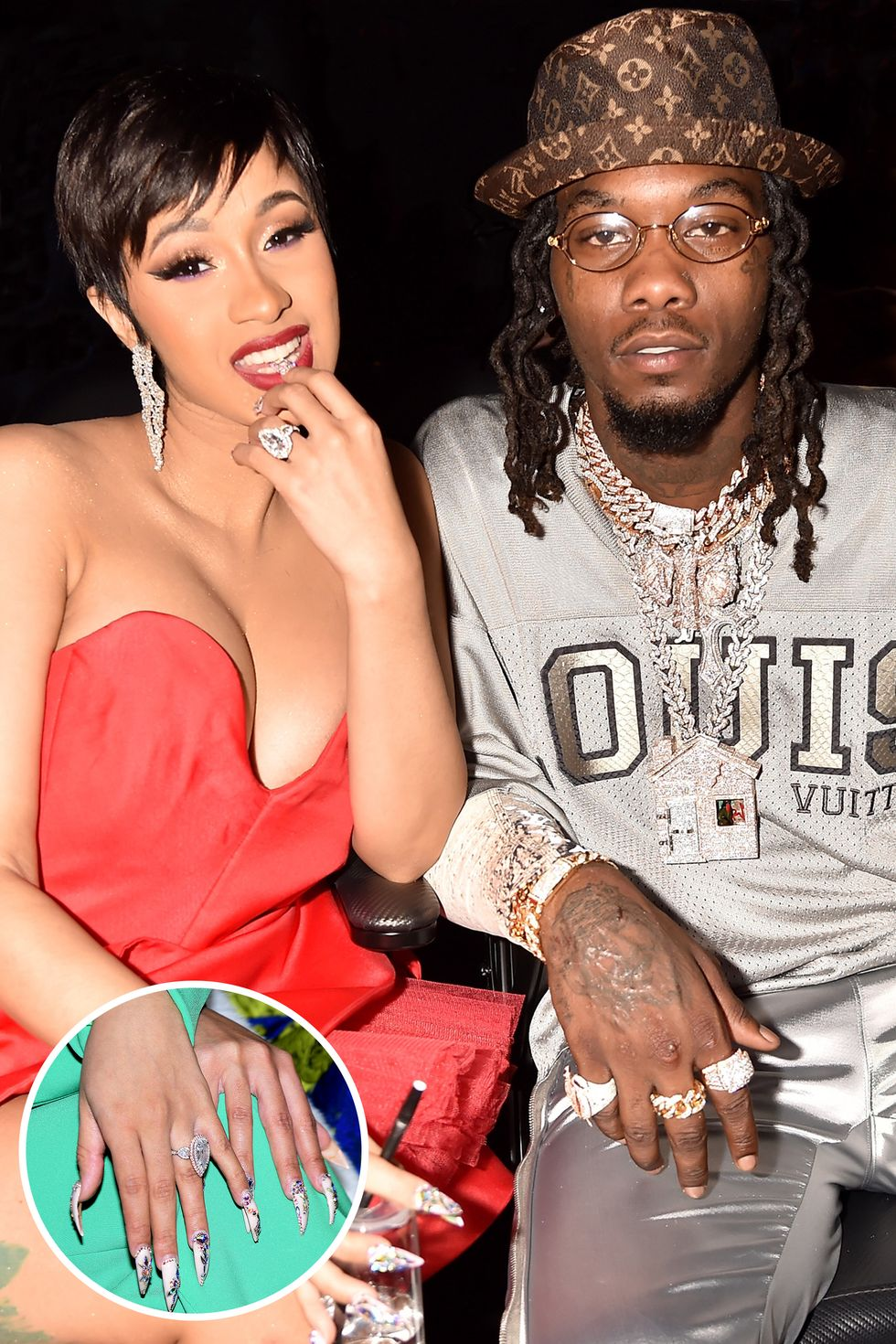 16. Pippa Middleton's Diamond Engagement Ring is Set in an Antique Style.
17. Celebrity Jewelry Brooke Shields Wears Her Antique Platinum and Diamond Ring.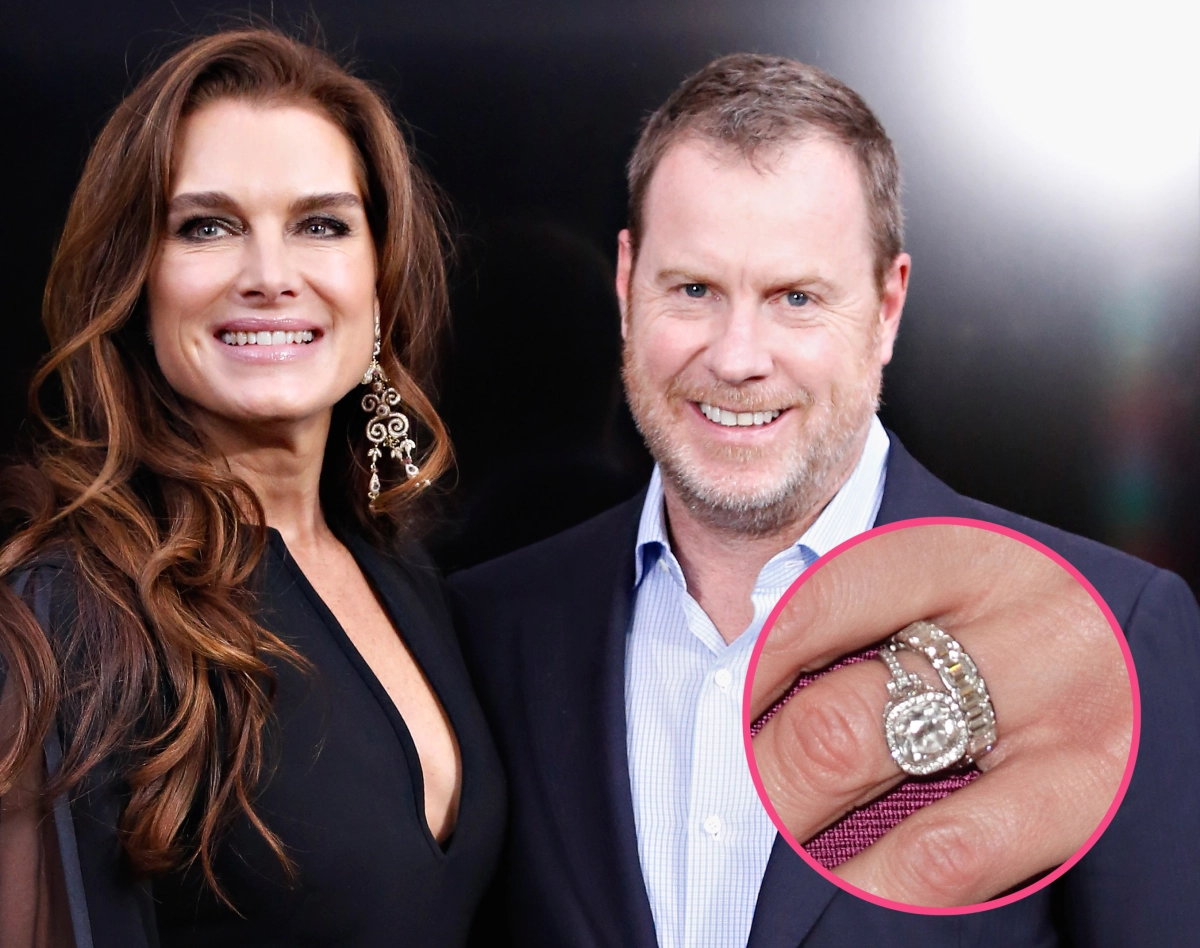 18. Jennifer Lopez Has a Huge Emerald Cut Diamond Ring.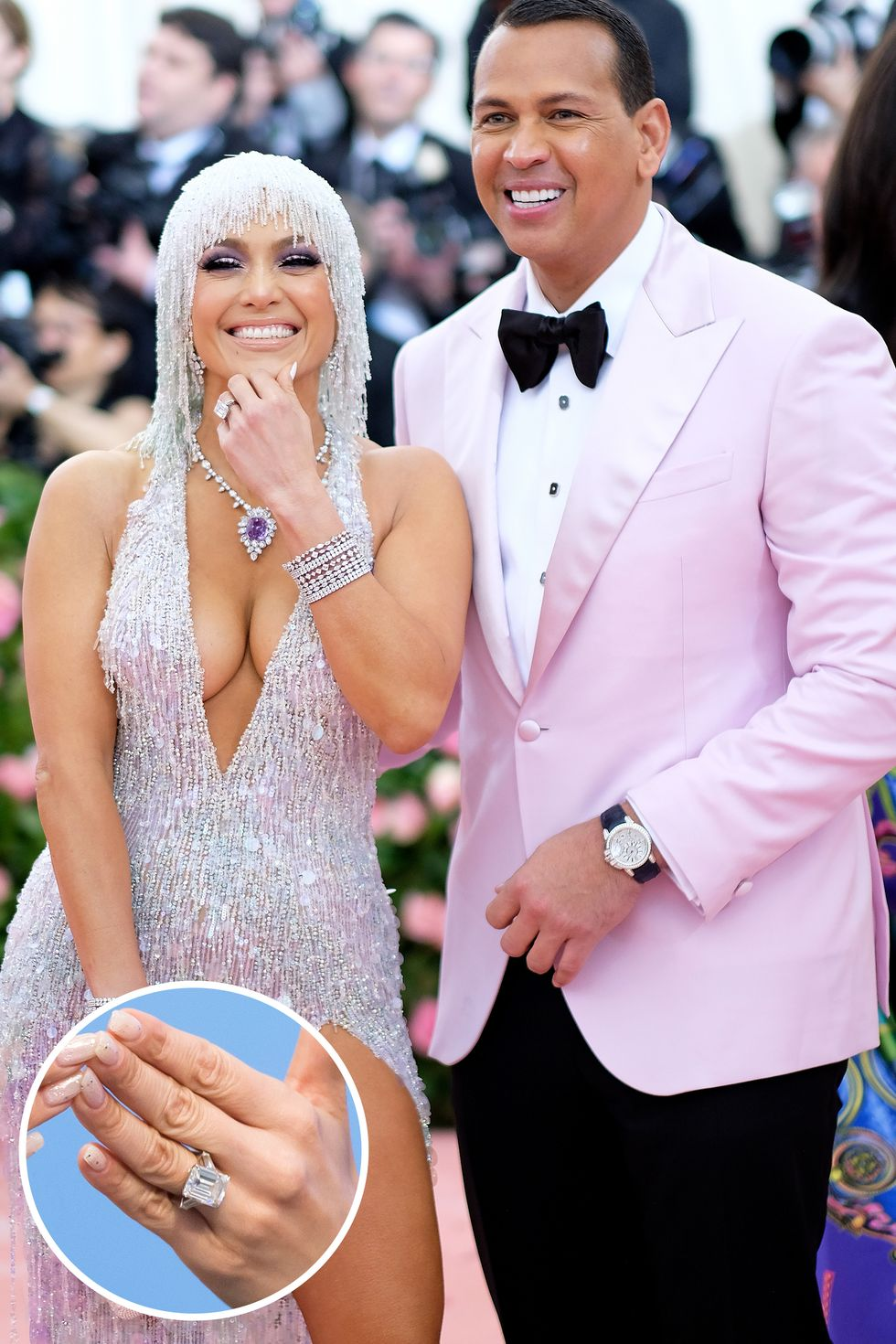 19. Gwyneth Paltrow Showing Her Cushion Cut Glittering Diamond Ring.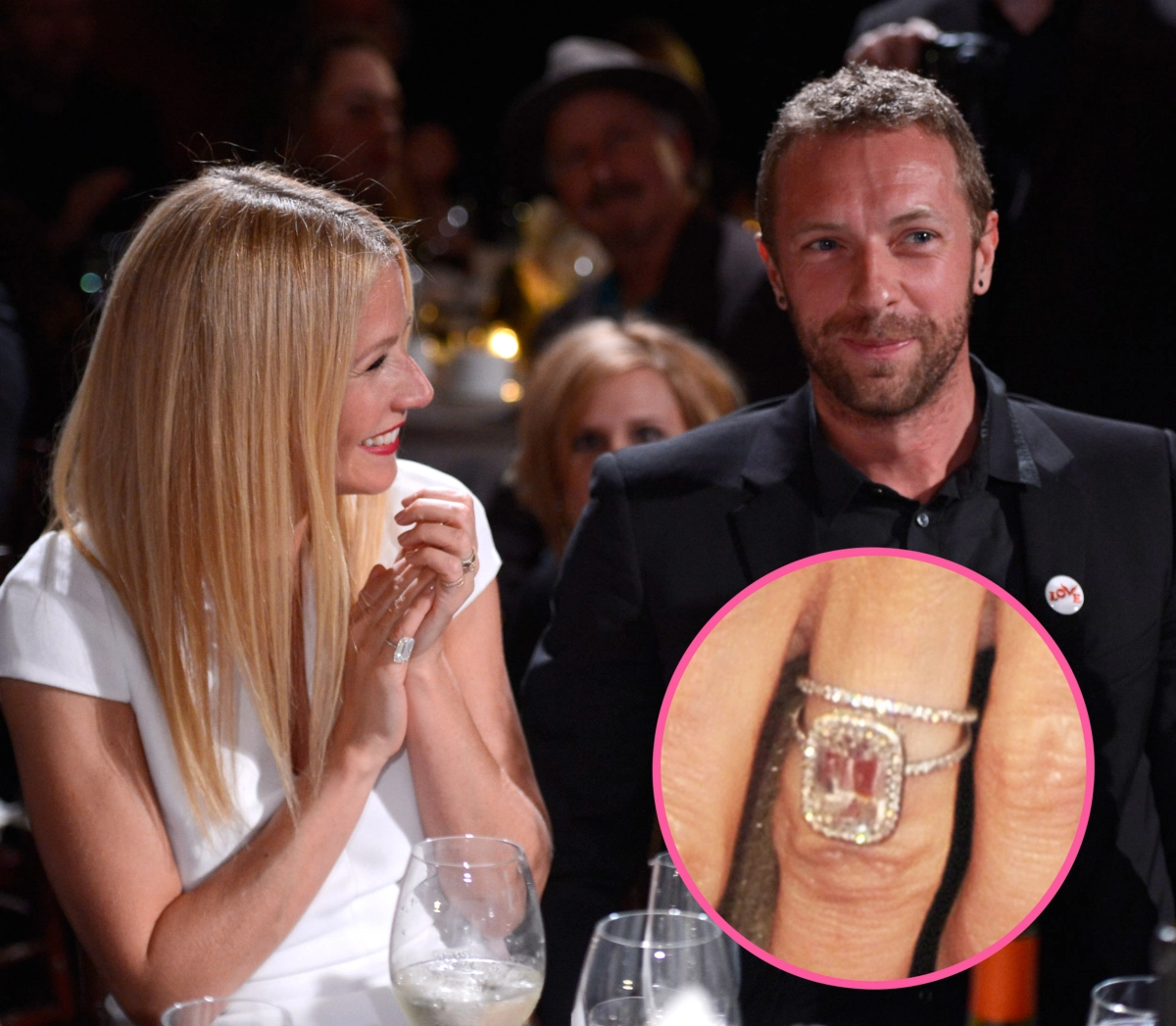 20. Celebrity Jewelry: Meghan Markle Wearing Her Diamond Engagement Ring.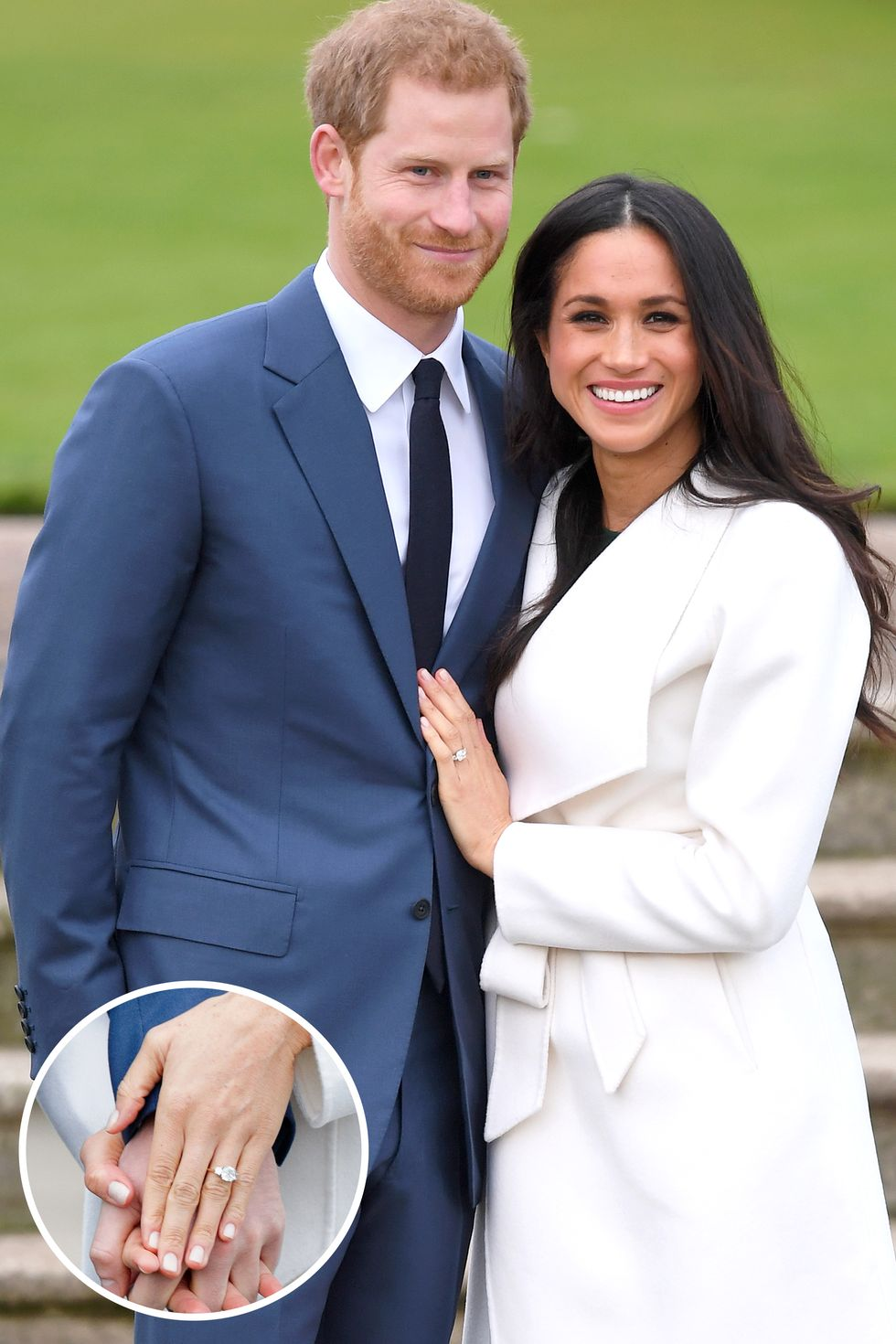 21. Angelina Jolie Wears a Black Pearl Necklace and Earring Set.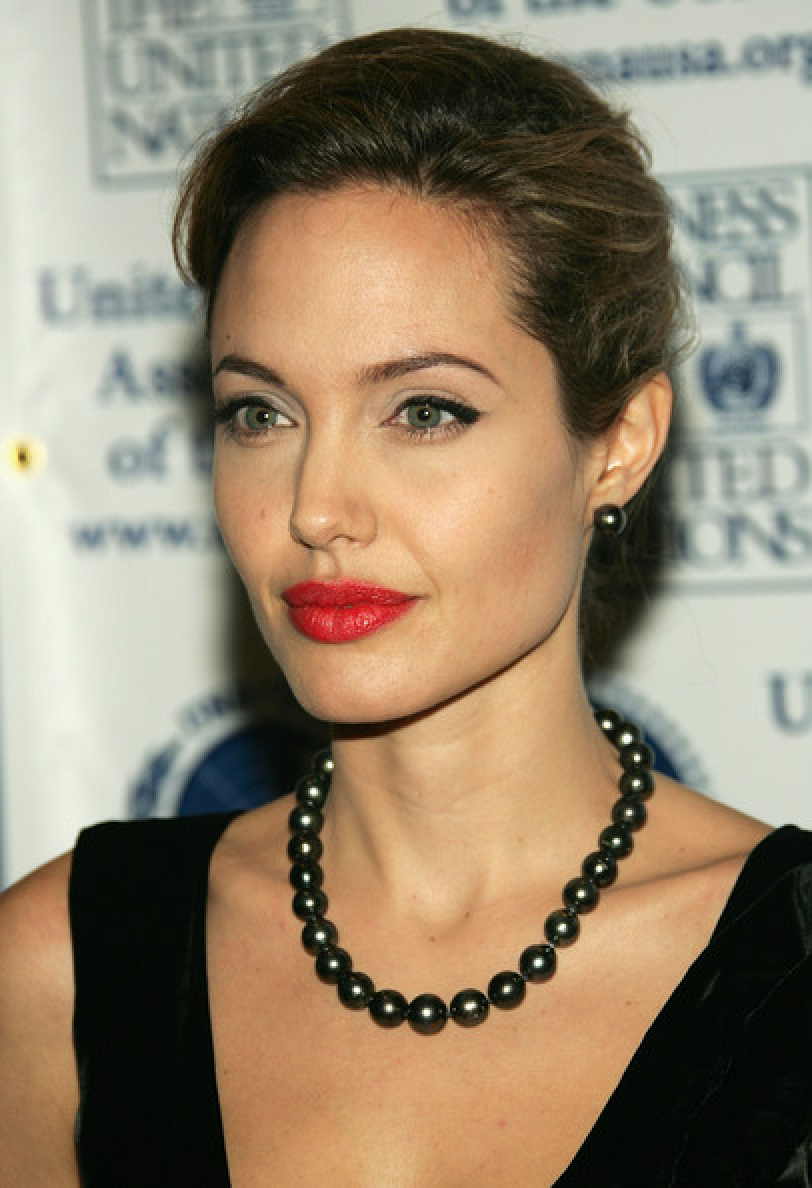 22. Sarah Jessica Parker Wears a Diamond and Black Metal Choker, Earring and Ring Combination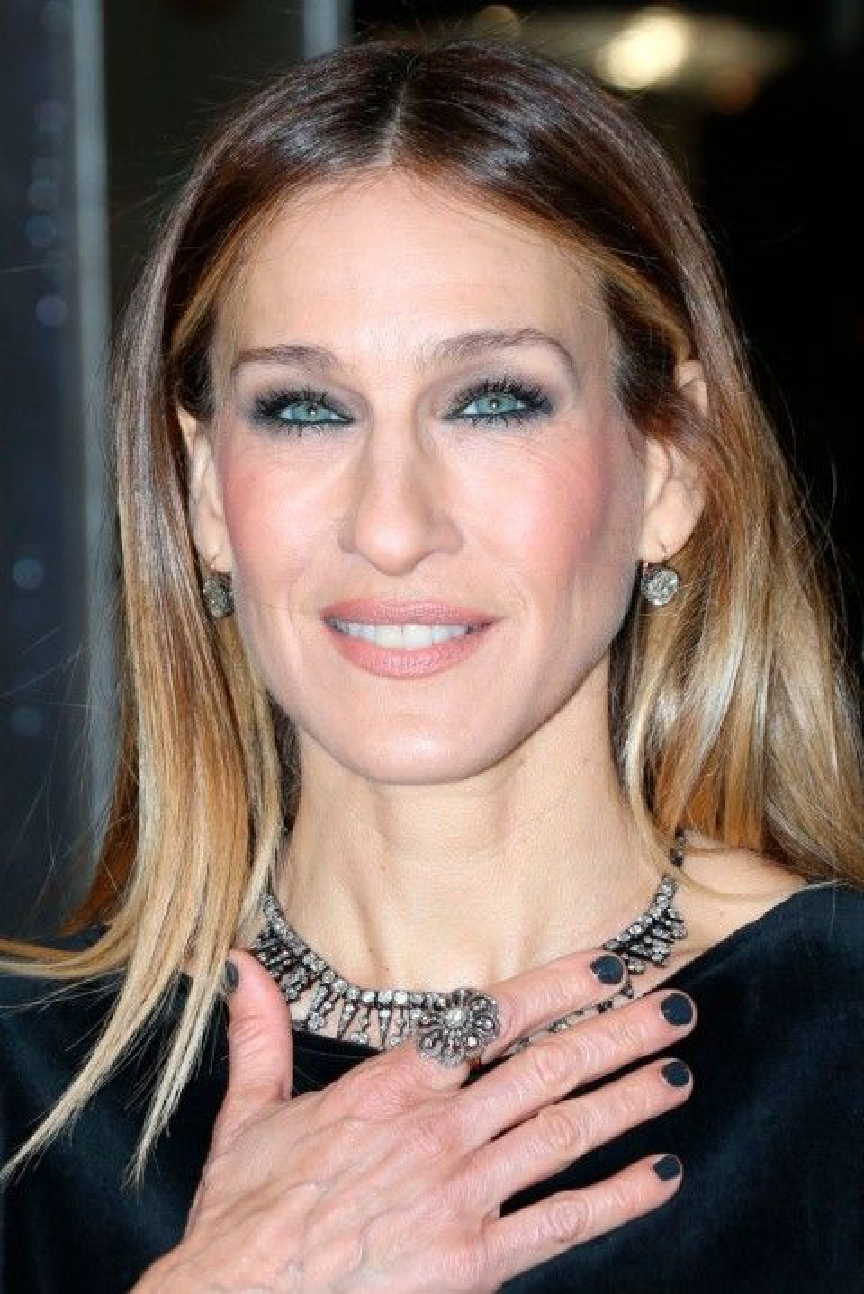 23. Elizabeth Taylor Wearing Bulgari Emeralds and Diamond Earrings, Brooch and Tiara.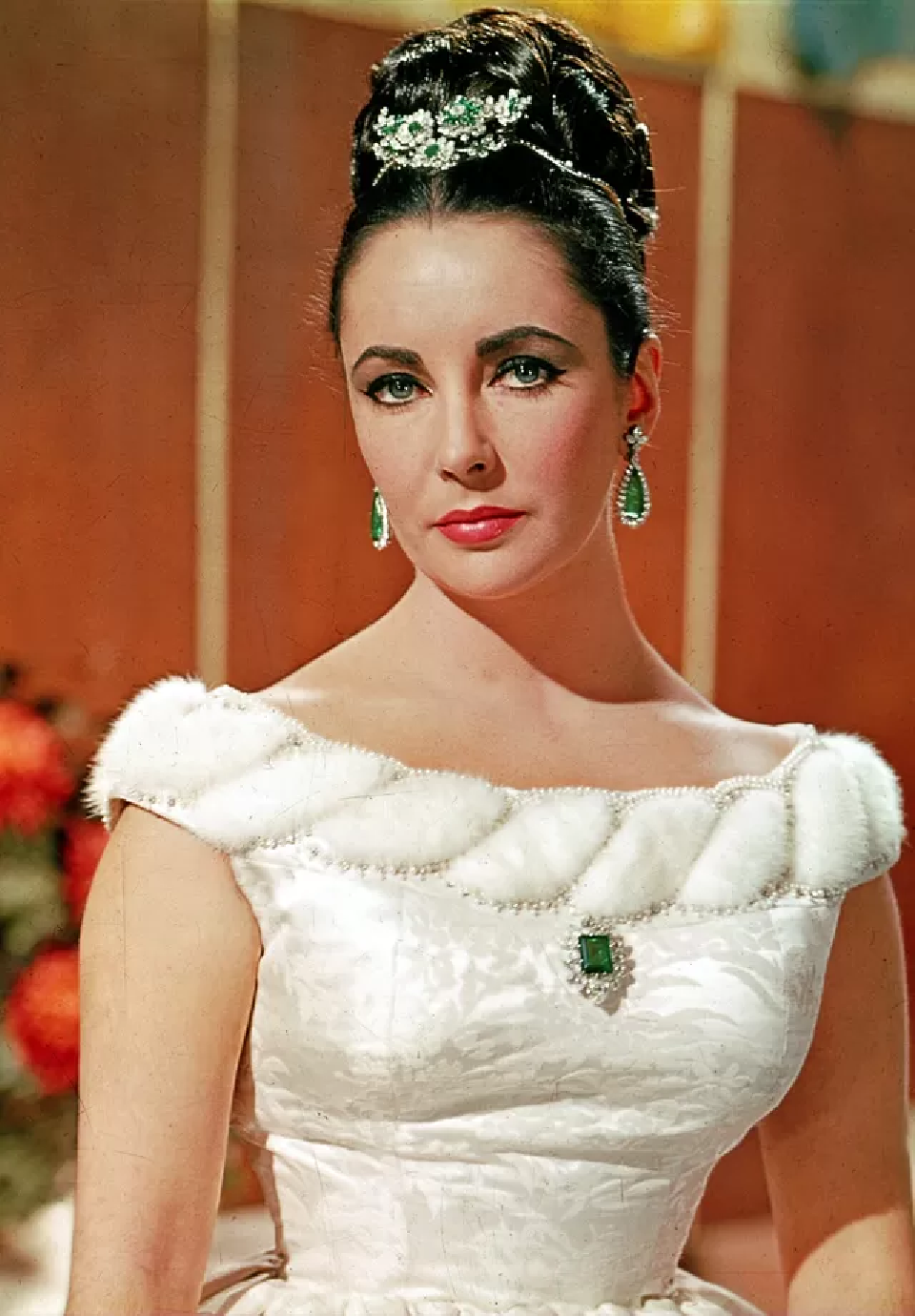 24. Celebrity Jewelry: Angelina Jolie Said Yes to this Custom Made Glittering Diamond Ring.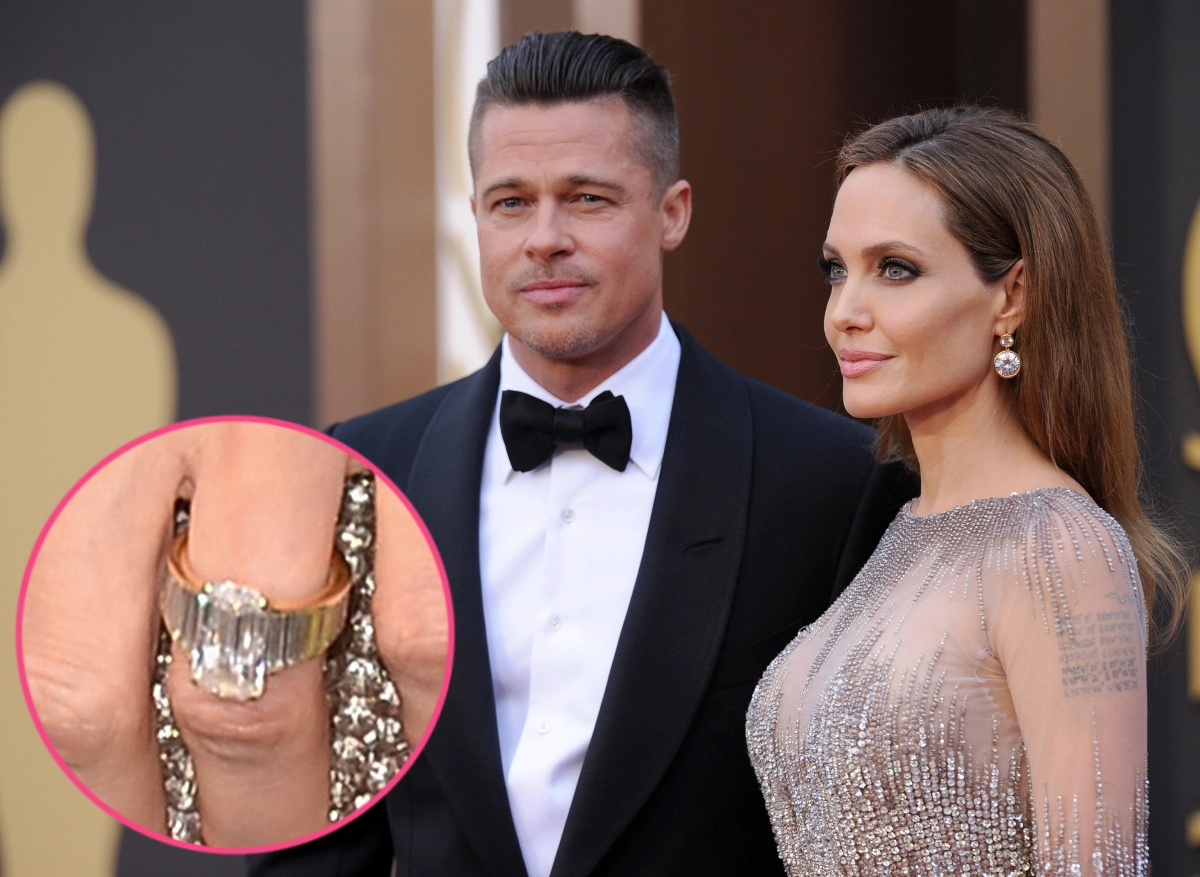 25. Keira Knightley Wears a Cabochon Sapphire, Ruby, Emerald and Diamond Bulgari necklace.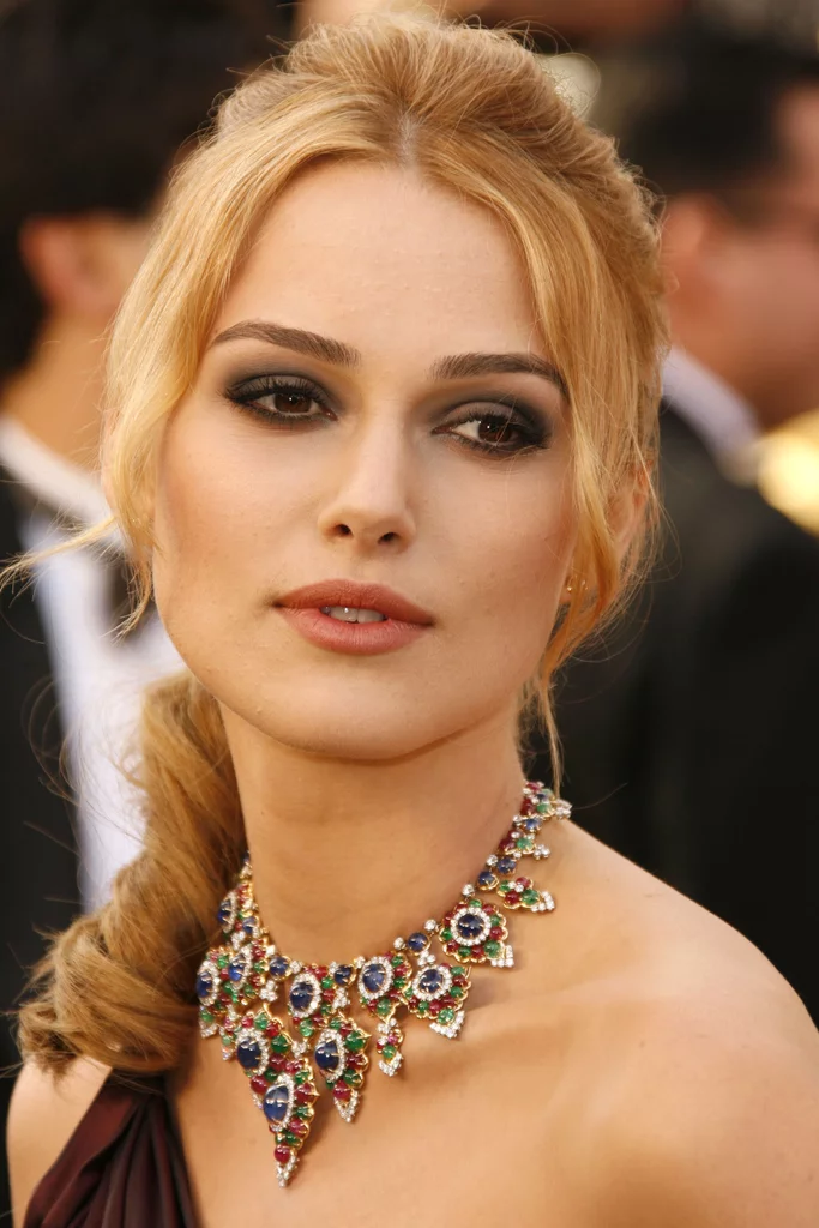 Celebrity JEWELRY Conclusion
Humble bragging?
Or, if you've got it flaunt it?
Most likely the latter. It's pretty hard to hide rocks the size most celebs wear.
The SequinQueen Sparkling Life Magazine loves glitter in all its forms.
Even if it comes with just a hint of the green eyed monster.
See more of SequinQueen's collection of the very best bling fashion and accessories online now at Instagram!