Lordy, how time DOES fly by. When J-Lo recently catwalked like a boss through Versace's Spring-Summer 2020 show, it was in an update of the uber-famous, jungle-print, silk chiffon dress she rocked at the 2000 Grammy Awards.
And while the new J-Lo Versace dress nixed the sleeves, it added more sequins and beads.
According to Versace (and confirmed by those Founts of All Knowledge, Wikipedia and Google), we can thank the original show-stopping dress for Google Images being added to their search engine. Apparently Google needed a way to deliver results apart from just text, which was, like, SO 1999.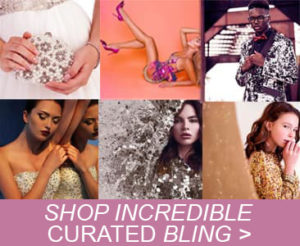 J-Lo and Donatella obviously LOVE that jungle print. Not only did it inspire the whole current Versace collection, but J-Lo also arrived AT the Spring-Summer 2020 venue (a.k.a. Versace's Milanese Villa) in a mini-skirt riff on the design–cleverly completed with oversized gold safety pins and referencing 'THAT Dress' designed by Gianni Versace and worn by Elizabeth Hurley in 1994.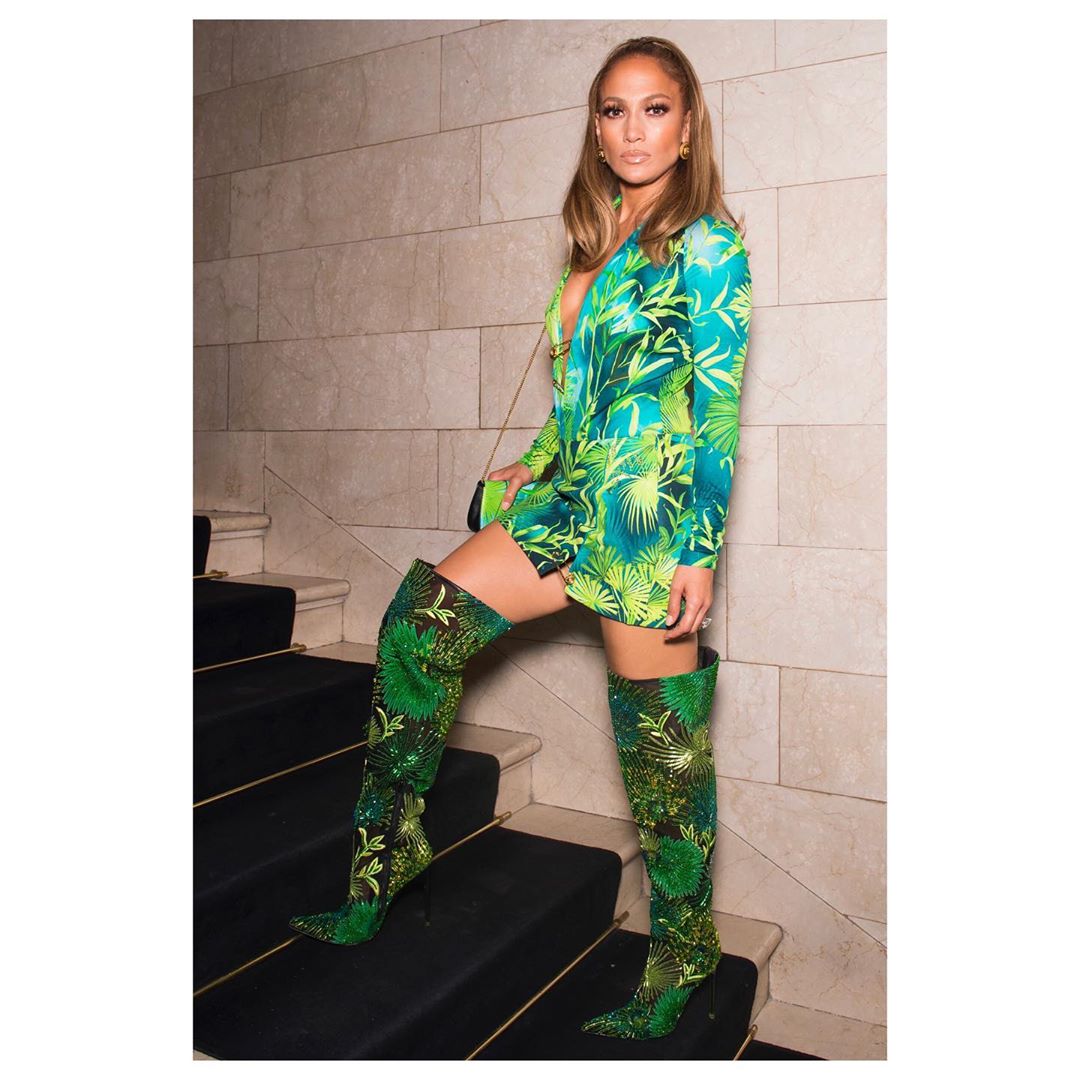 While the original J Lo Versace dress did have some citrine embellishments at the shoulders and waist-cinch–and sparkly panties–the updated version is replete with diaphanous flat sequins and beads of various sizes, applied with what is likely the tambour beading technique. (Tambour beading is favored by Haute Couture fashion houses as it holds embellishments firmly, even to thin fabrics like silk chiffon.)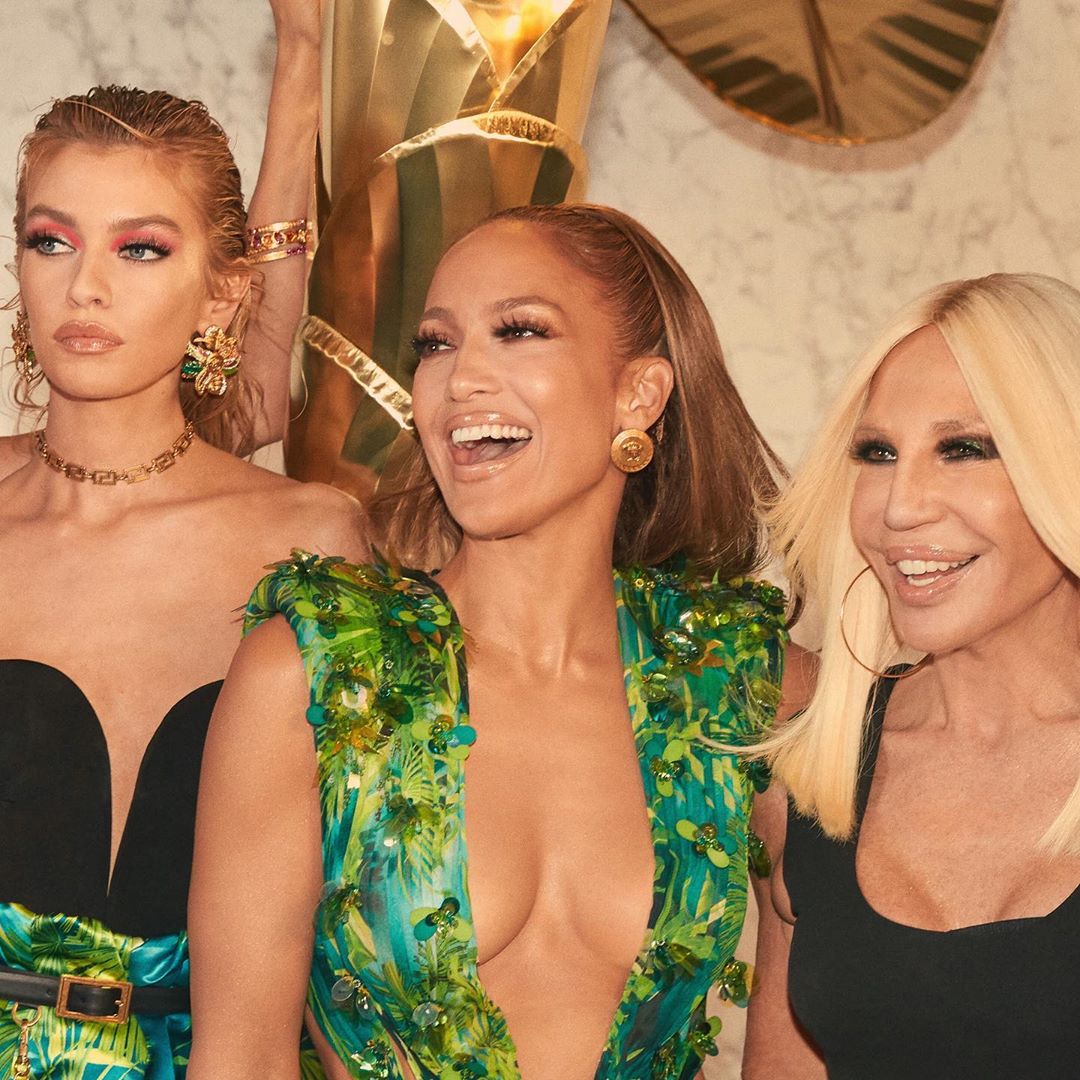 Miss Cee believes in giving credit where it's due, and not just for fashion chops. At an age when many women are deciding sleeves might be a good idea on, well, everything, J-Lo looks astoundingly good in an even-less-barely-there dress after a TWENTY year interval.
And YES, she's got more money than God and can afford all the best skin treatments (or et cetera). But Miss Cee bets looking THAT good at 50 is more about clean living, discipline, healthy eating and a regular work-out schedule. All of which are on a To-Do List somewhere on this desk.
Here's J-Lo herownself with the background goss about the jungle print dress, Google, jewelled panties and cleavage taping. (And is it Miss Cee's imagination or does she call it the 'doublemint dress' at the beginning of the vid? Or was it, 'the dopamine dress'?)
At any rate, look upon that face and toned goddess bod in AWE, poppets! Oh, and did anyone ELSE forget J-Lo went out with Diddy?
Conclusion
If ever you needed confirmation that sequins, beads and crystals are here to stay in the fashion world, the updated version of the J-Lo Versace dress is it.
All we need to do now, luvbugs, is:
switch from a once-per-hour latte to a once-per-hour double espresso (any excess weight just DROPS off–though you may find yourself vacuuming the dog and/or the ceiling at 3 in the morning)
bang through the closest Versace boutique
clean Amazon out of toupee tape (Miss Cee has worn enough low-cut gowns in her time to know toupee tape is the ONLY way to keep the puppies in the pound all night long)
find a Grammy Awards to attend.
Snap.