Kylie Jenner wearing bling. She does it a lot. AND she does it well.
Okay, so Miss Cee knows that all you chickadees prolly don't have as many premieres, launches, functions and fashion to-do events to attend as little Kylie.
But even if you end up owning only ONE dress with bling in your whole lives, you can take a WHOLE passel of style cues from Ms. Jenner.
Just think of Kylie as your bling style fairy godmother.
From crystal-studded gowns to delicately be-ringed fingers to glittery makeup.
Kylie bravely goes where other poppets fear to tread.
So if you've got a big event to go to, follow her shining inspiration and have some BIG fun.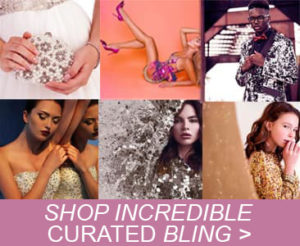 Because, as Miss Cee and everyone at SequinQueen knows, being bedecked in bling makes you the CENTER of attention.
Kylie knows that too.
And if you're jittery about how to style yourself with sequins, beads, crystals and rhinestones, read through to the conclusion for links to our bling style guides.
1. Kylie Jenner in Purple Sequin and Mesh Off the Shoulder Long Gown with Purple Hair.
2. Kylie Jenner Wearing a Glittering Lace and Sequin Embellished Skin Colored Corset.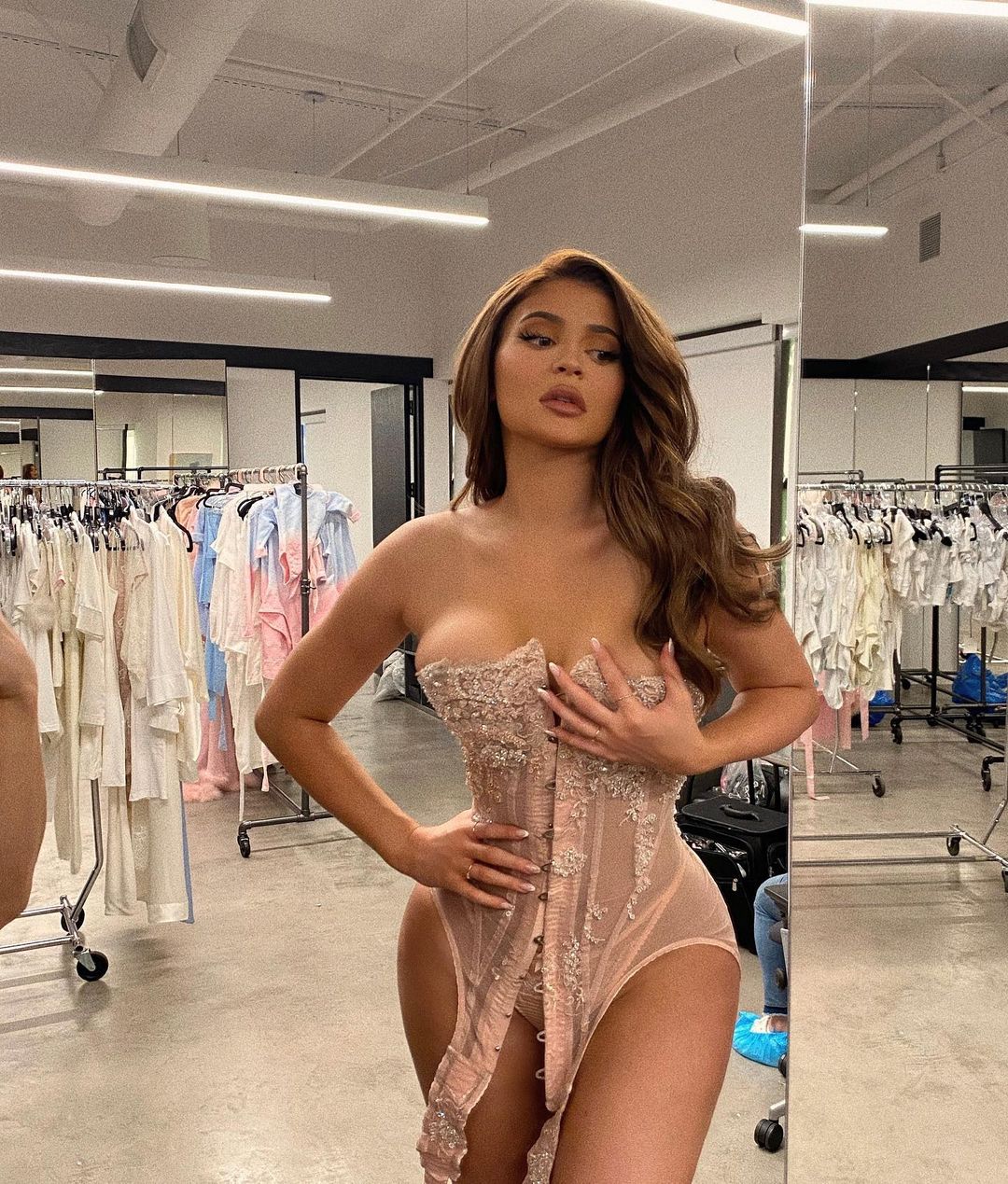 3. Kylie Jenner Loves Mixing Painted Nails with Delicate Gold and Diamond Rings.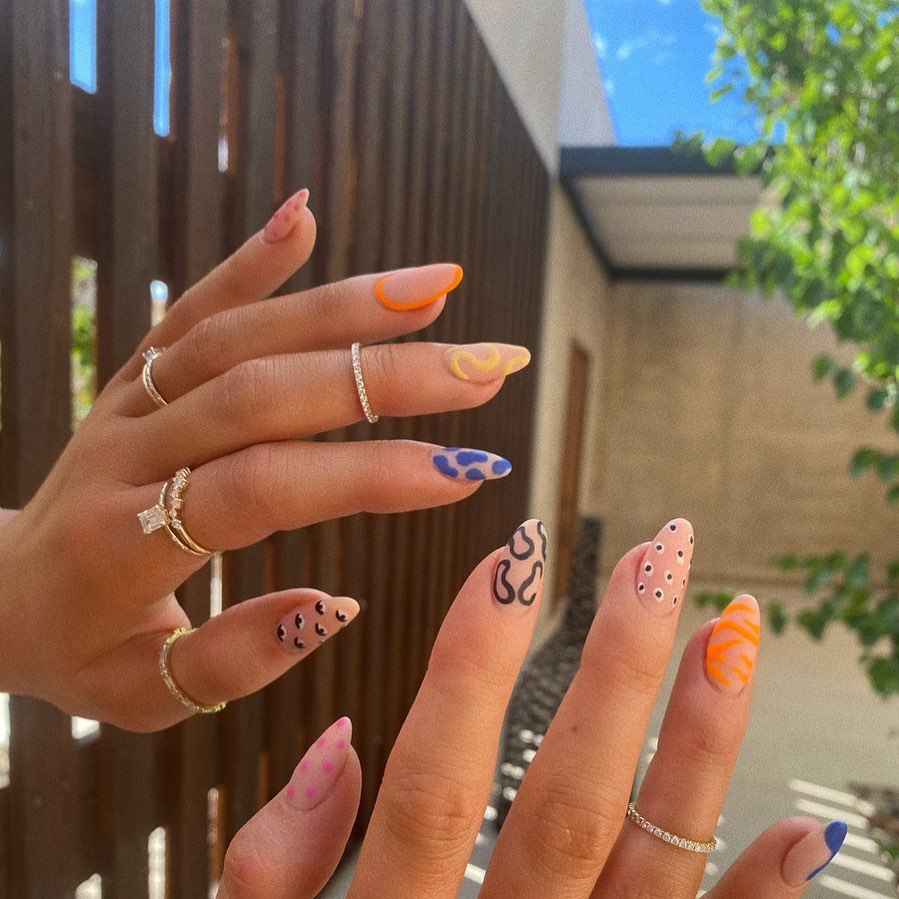 4. Kylie Jenner in a Strapless Short Dress with Crystal Roman Numerals and Being Kissed by the Sun.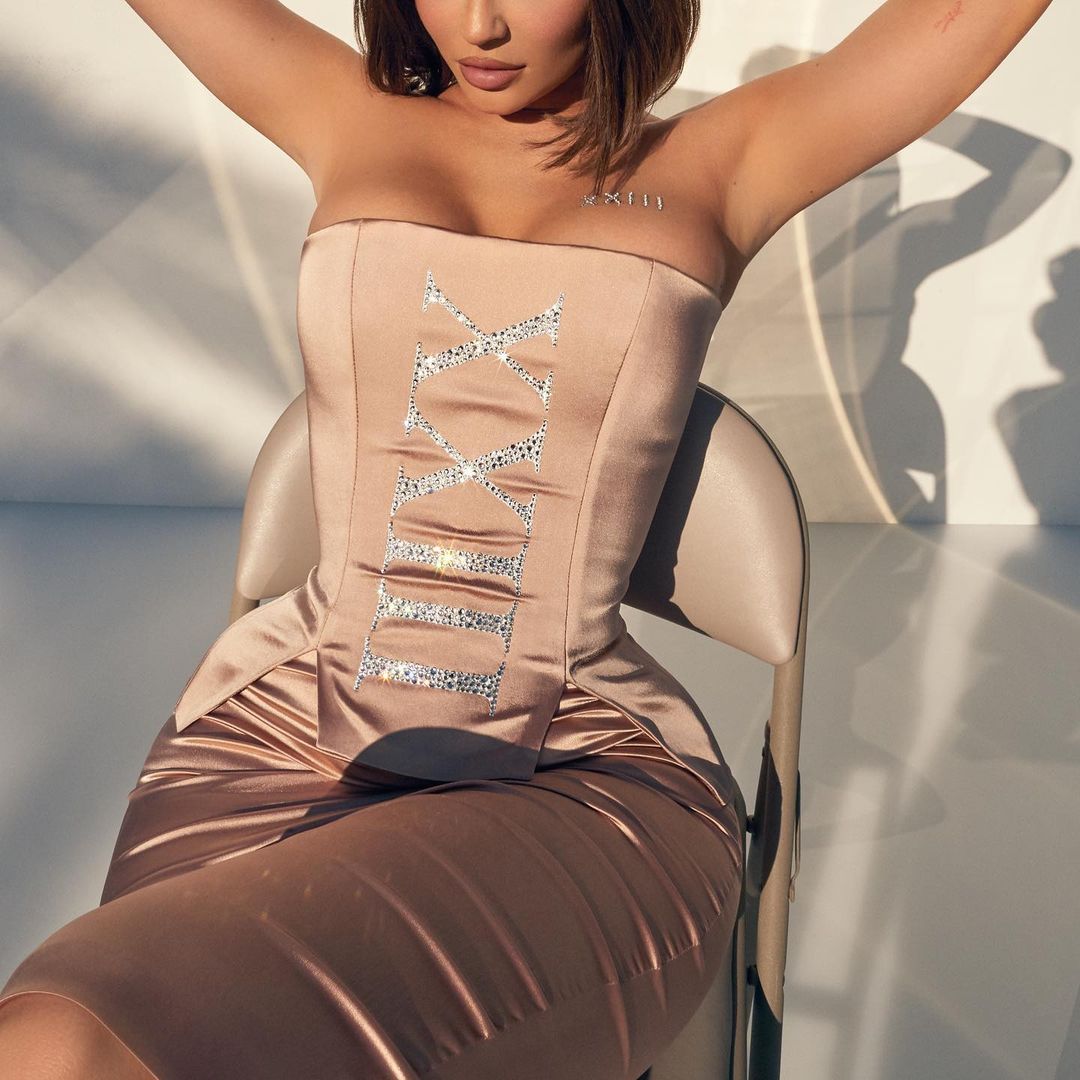 5. Kylie Jenner Loves To Match Her Nails and Handbag Color and to Add an Enormous Diamond Ring .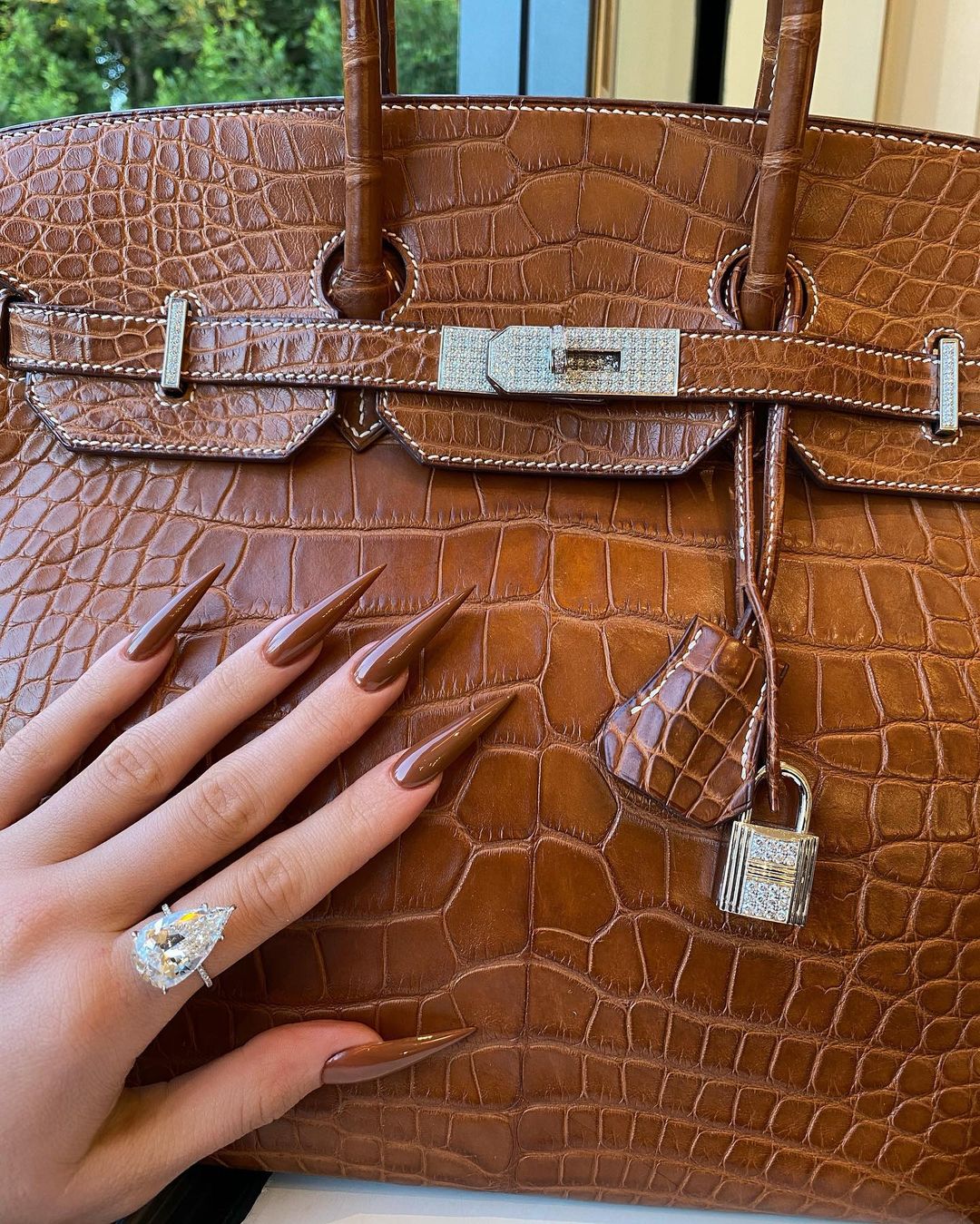 6. Kylie in an Elegant Peach Colored Sequin Short Dress with Matching Nail Polish.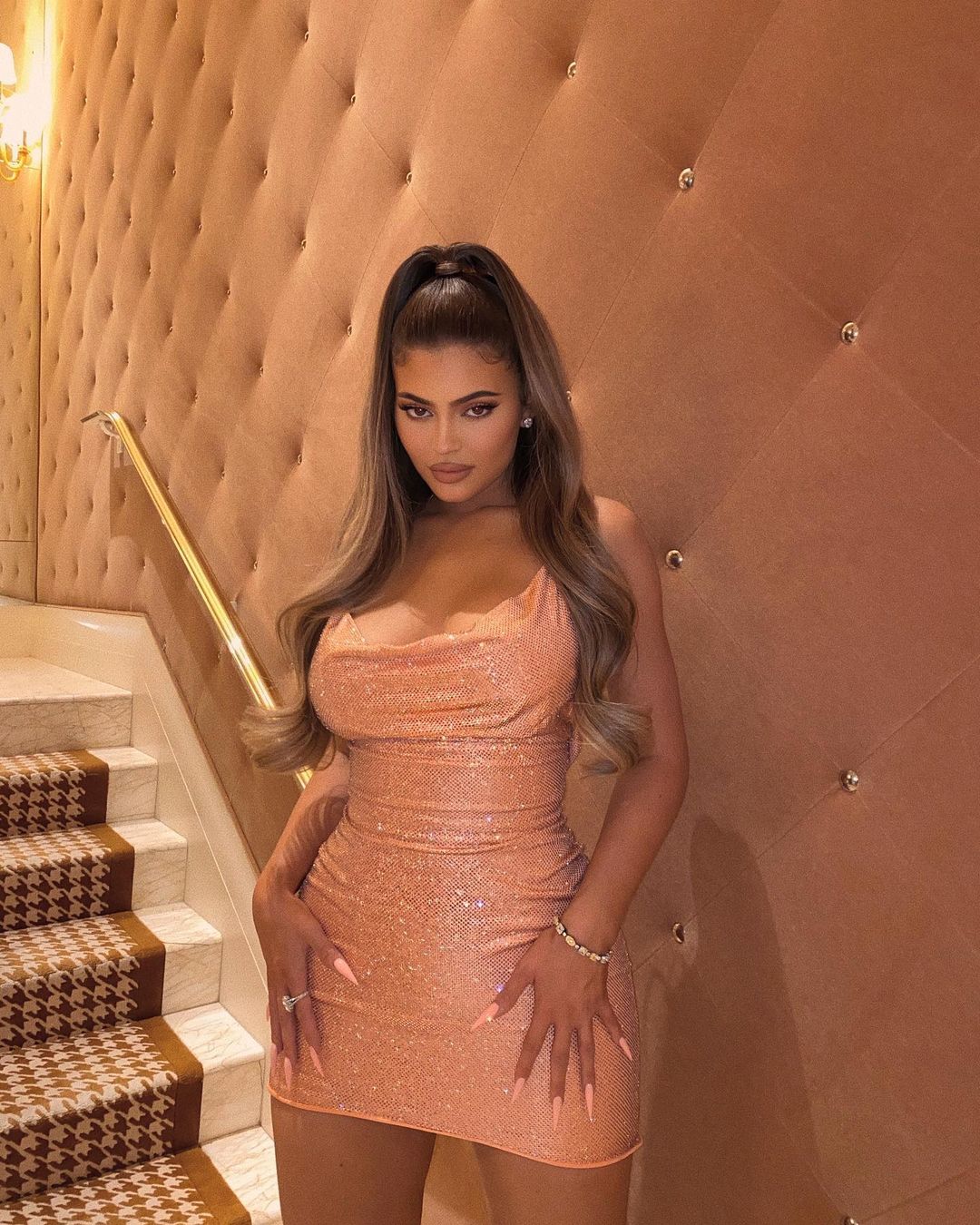 7. Kylie Jenner in Green Rhinestones – Can You Guess What Her Halloween Theme Was?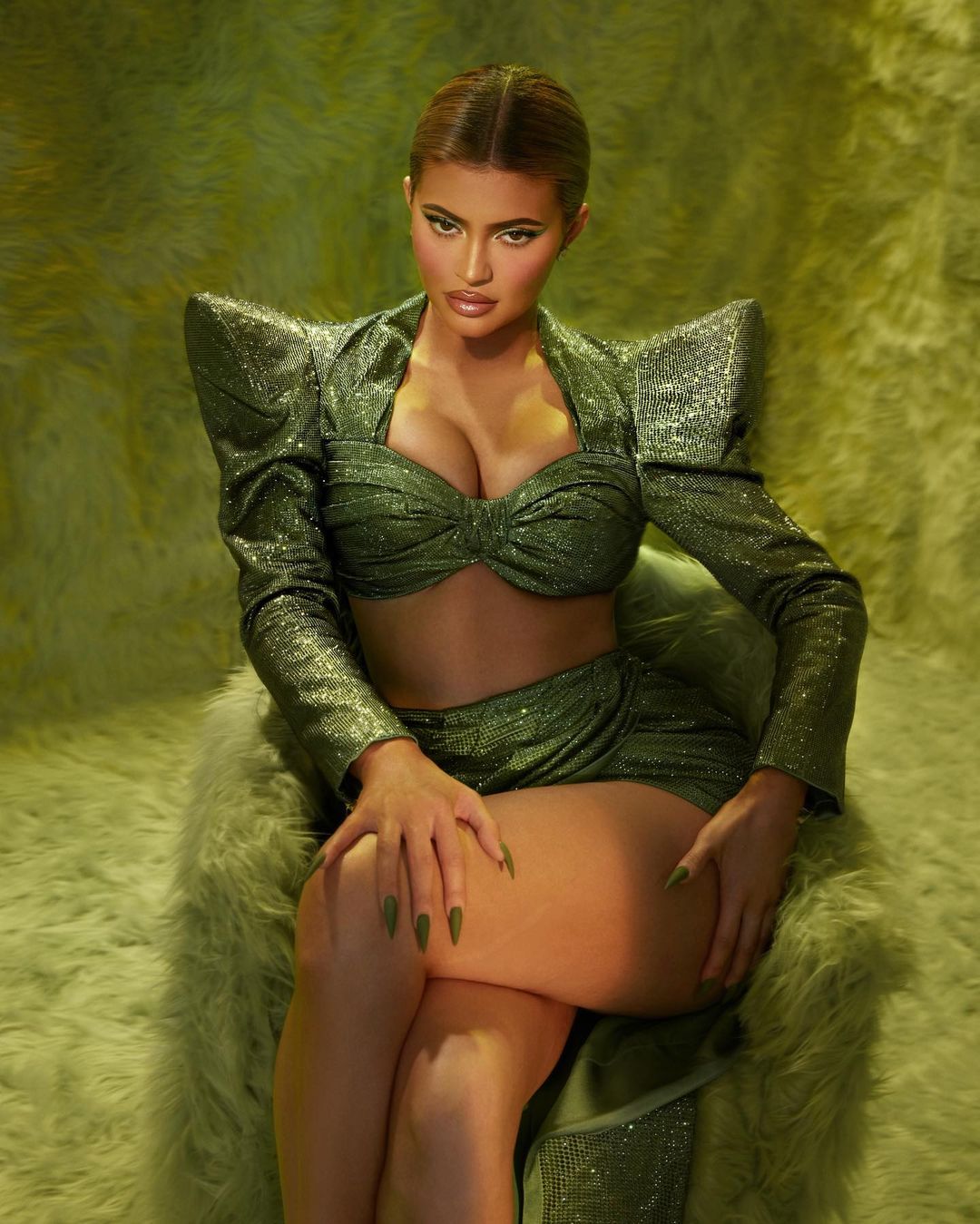 8. Kylie Jenner, The Lady in Red with a Sequin Long Sleeves Gown.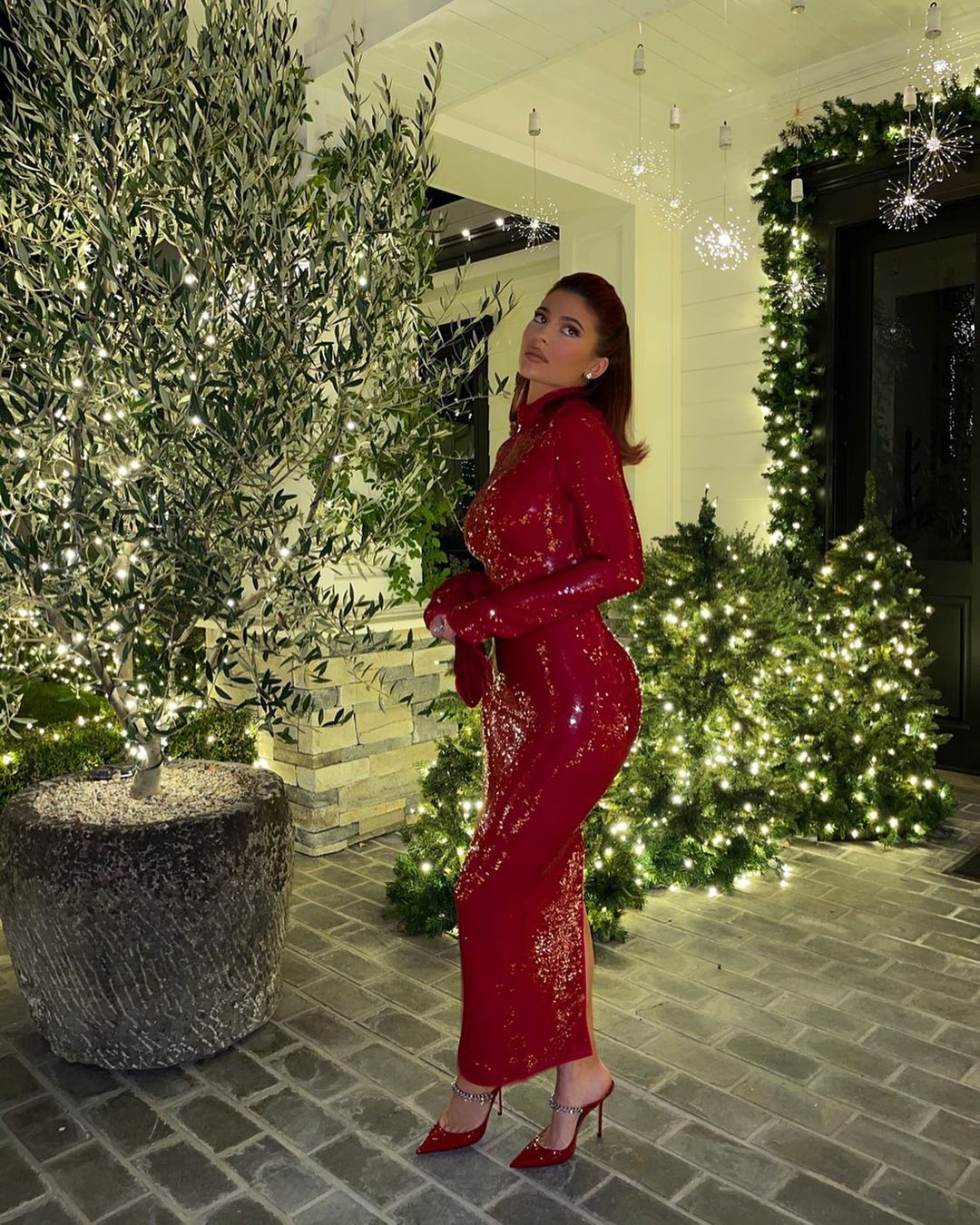 9. Kylie Jenner in Casual Wear with Denim Shorts and Tee and a Choker with Rhinestones.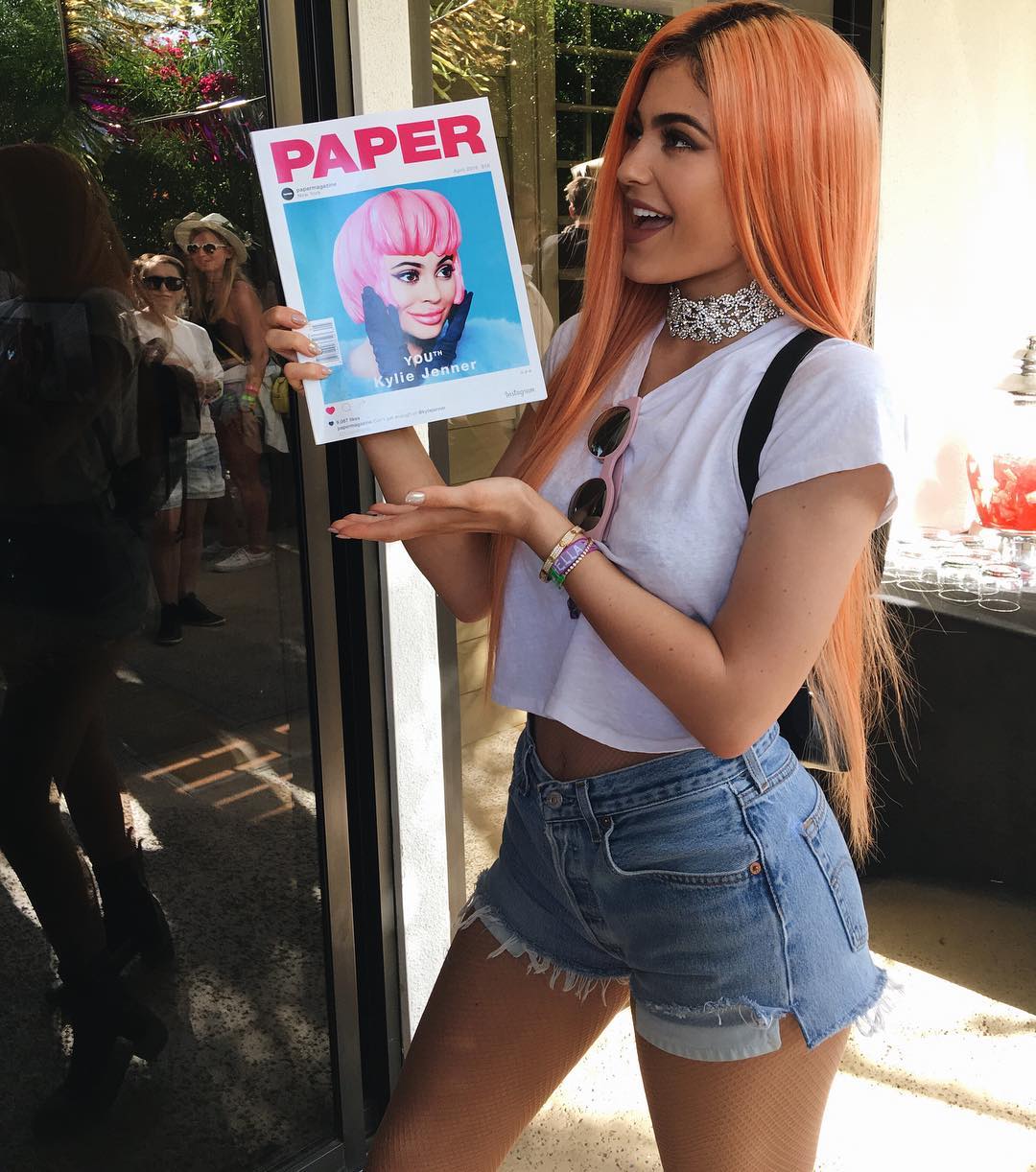 10. Kylie Jenner Wearing a Glittering Rhinestones Long Gown with Full Sleeves.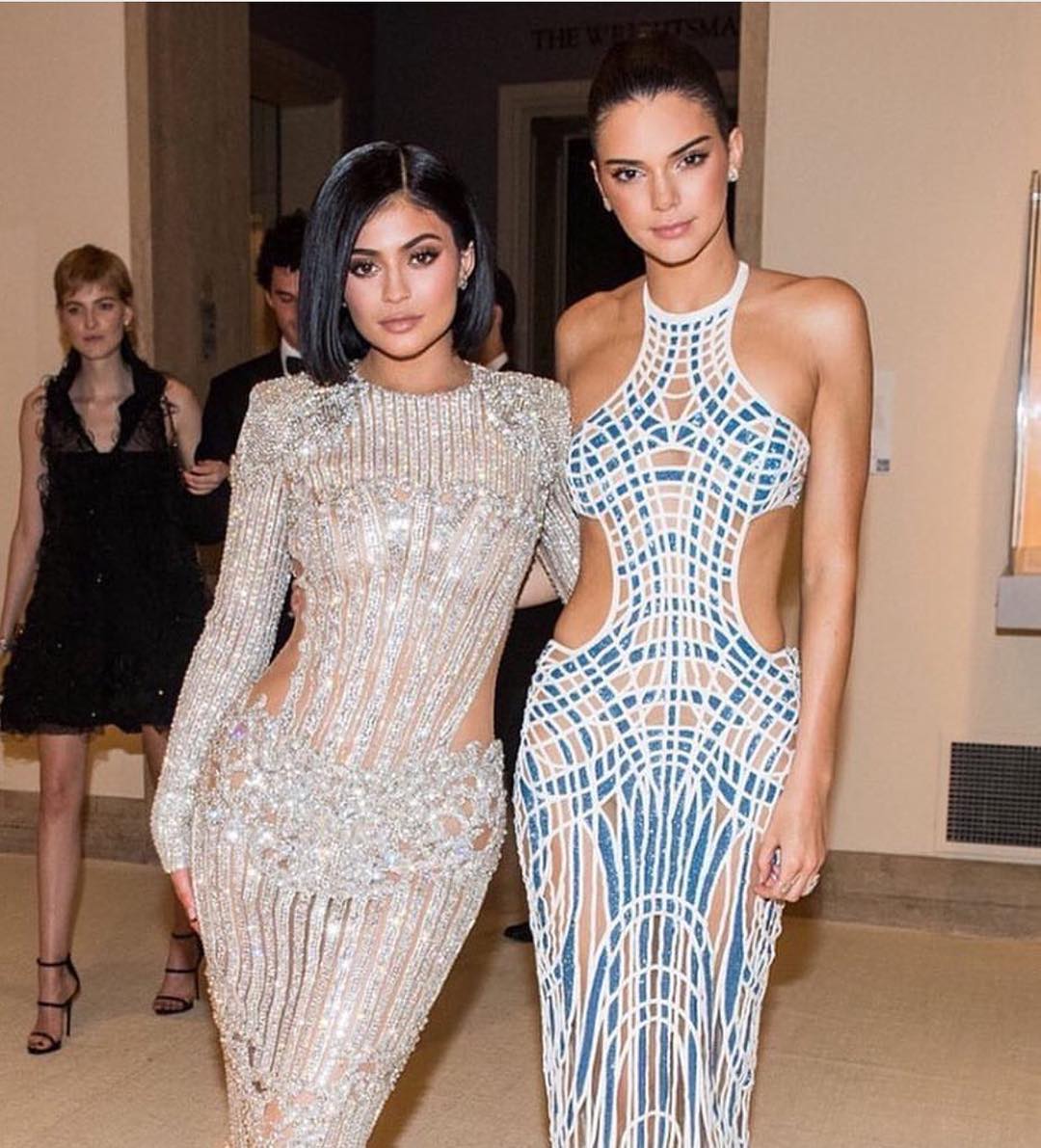 11. Kylie Jenner Loves to Bling While She Drives with Cartier Gold Bracelets.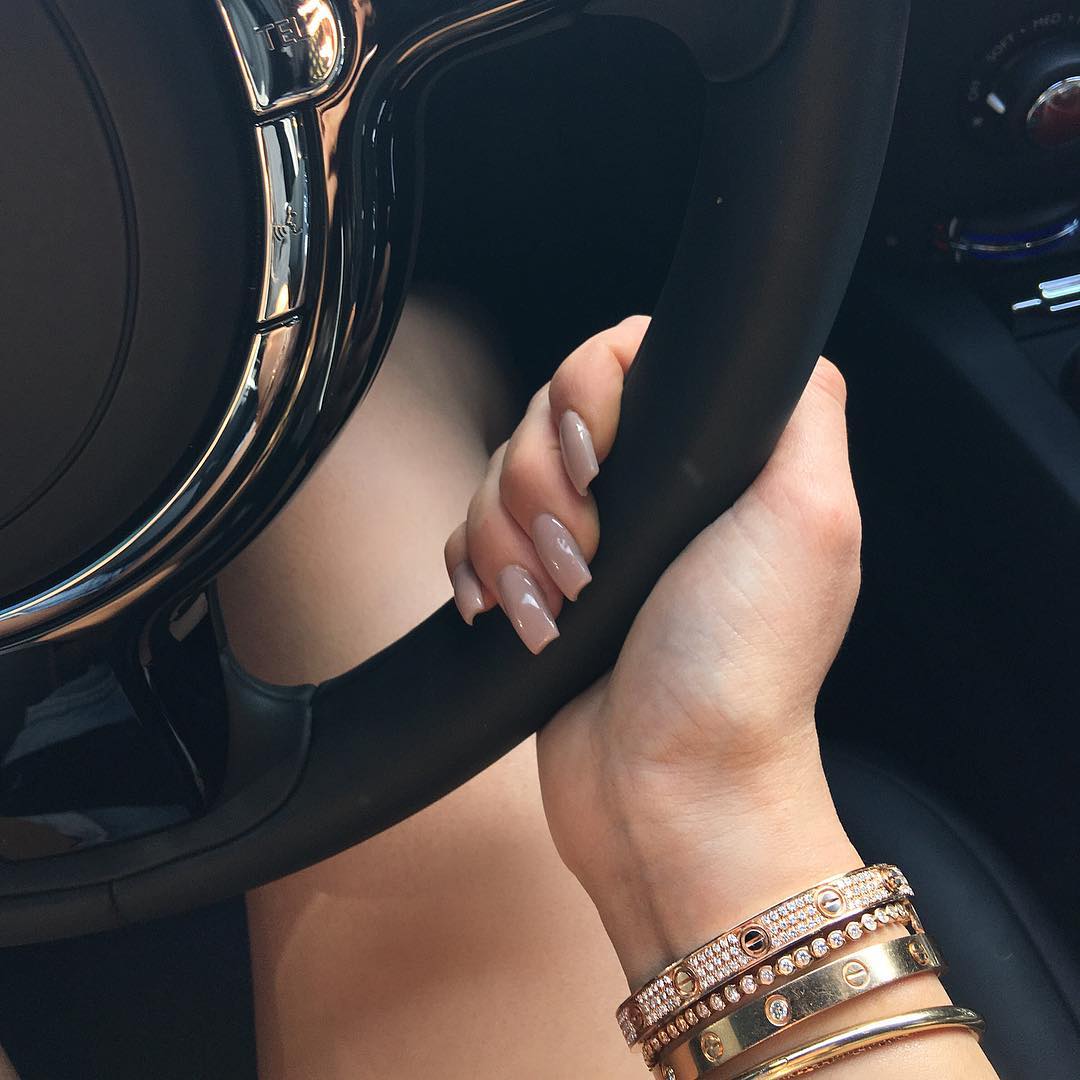 12. Kylie Jenner in a Short Glittering Crystal Dress with a Denim Pullover.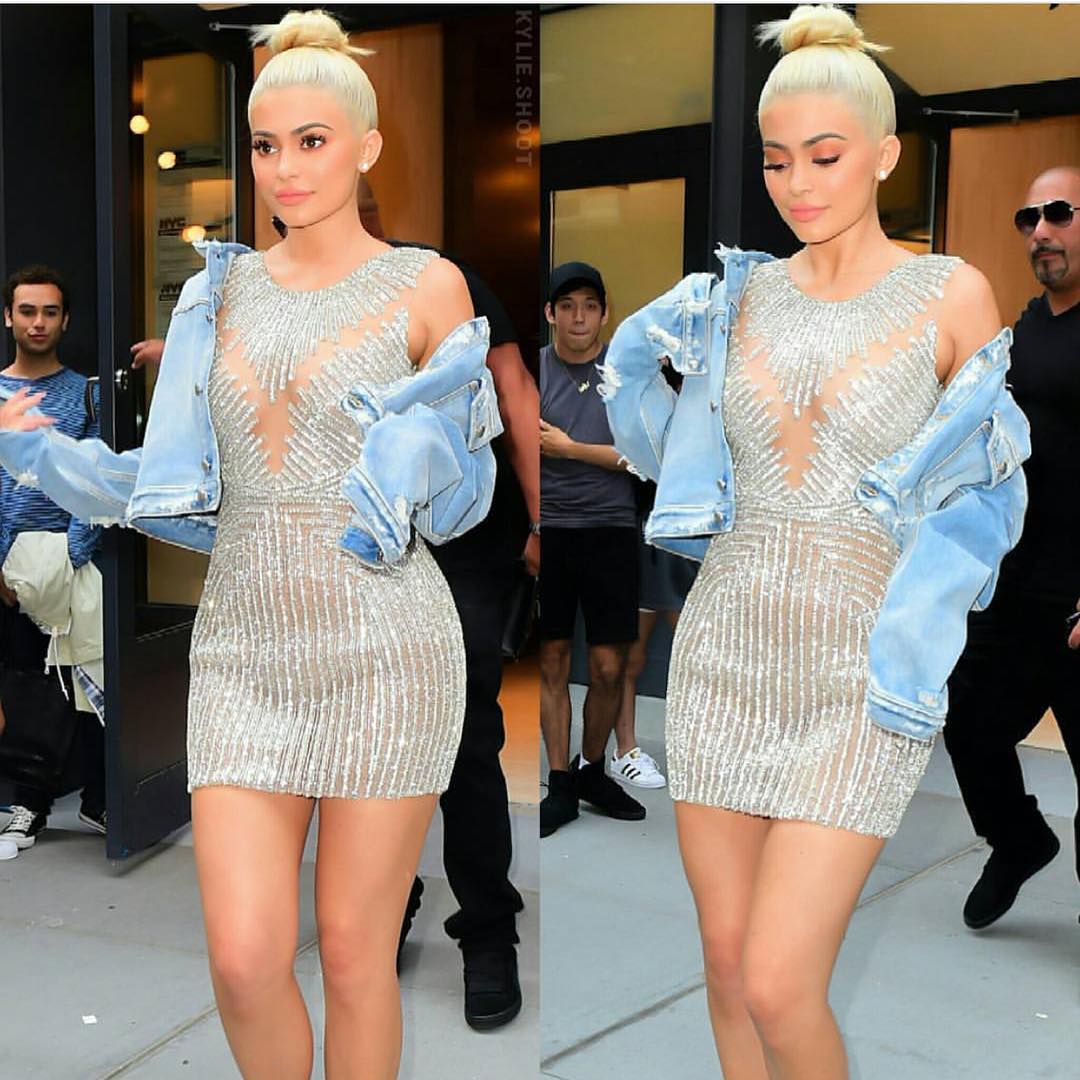 13. Kylie Jenner Wears a Long Sleeves Deep V-Neck Long Gown with Silver Crystals.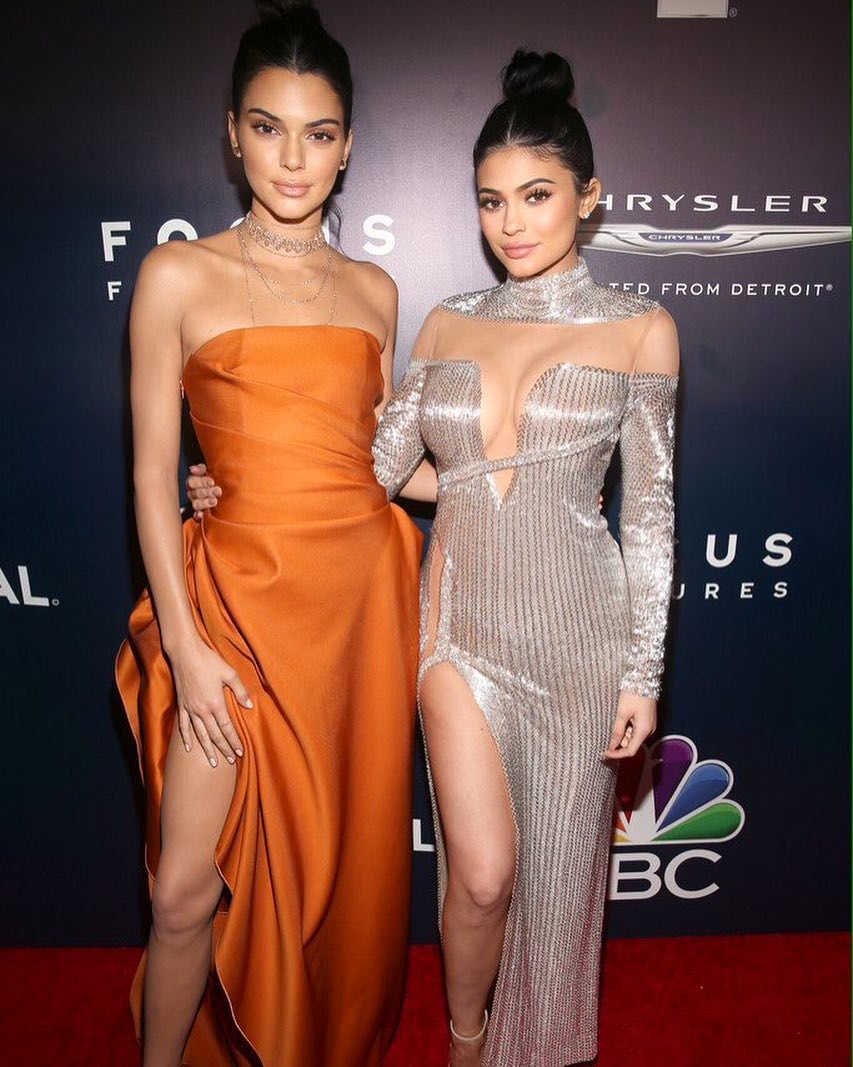 14. Kylie Jenner Loves Her Makeup Bling.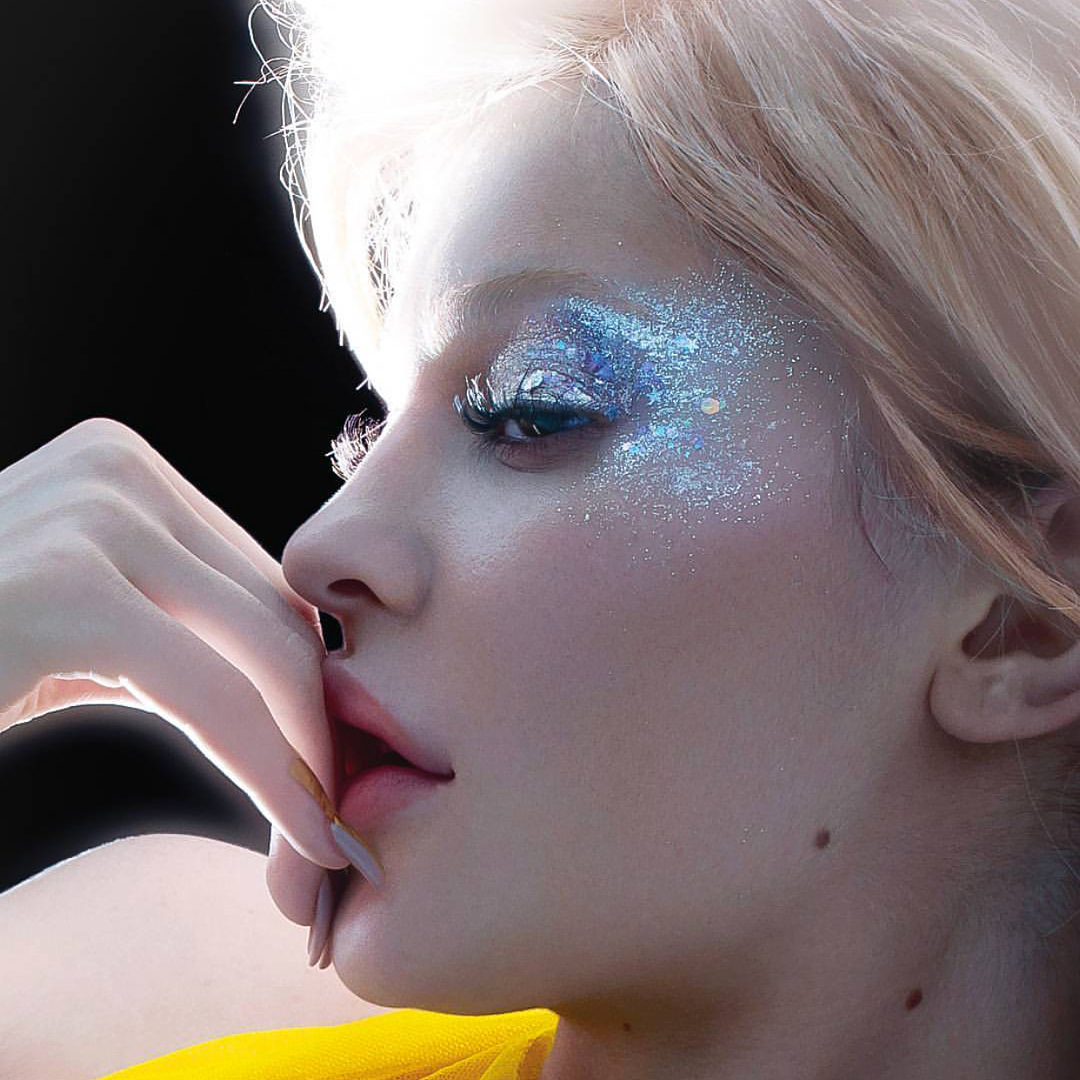 15. Kylie Jenner in Her Bentley with Her Silver Glitter Nails.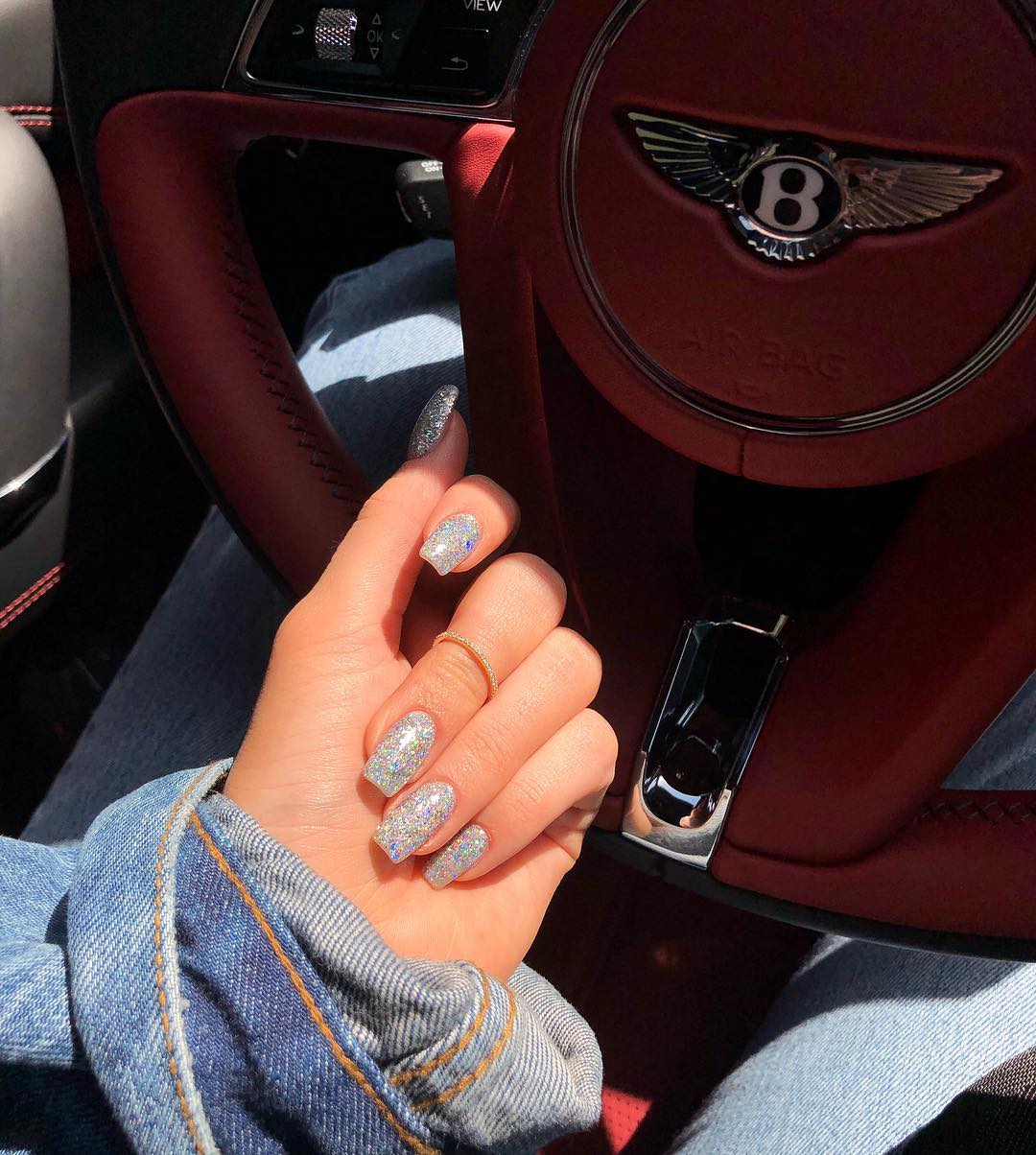 16. Kylie Wears a Long Gold Sequin and Beaded Couture Gown.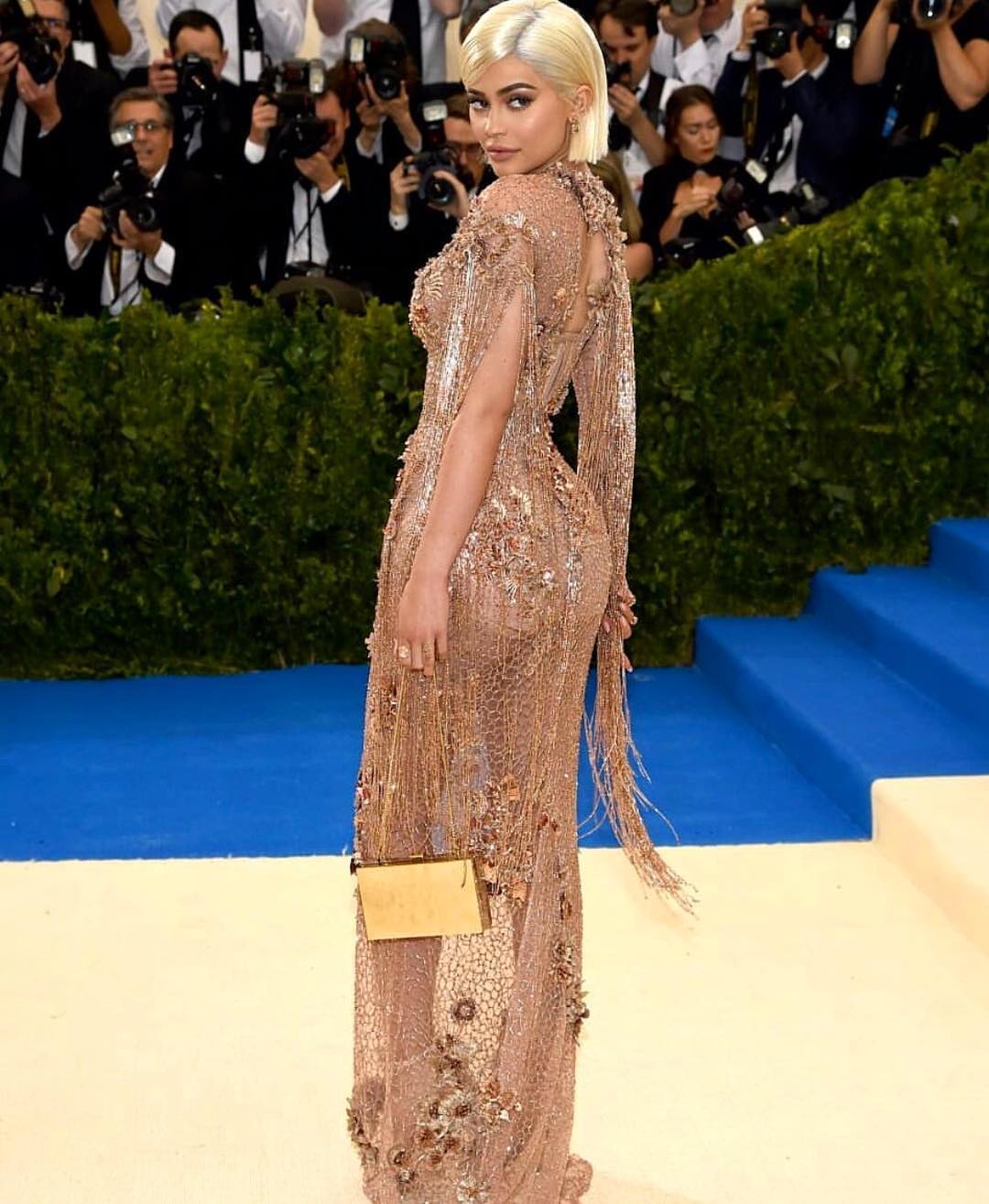 17. Kylie Jenner in a Fishnet Swimsuit with Pearls.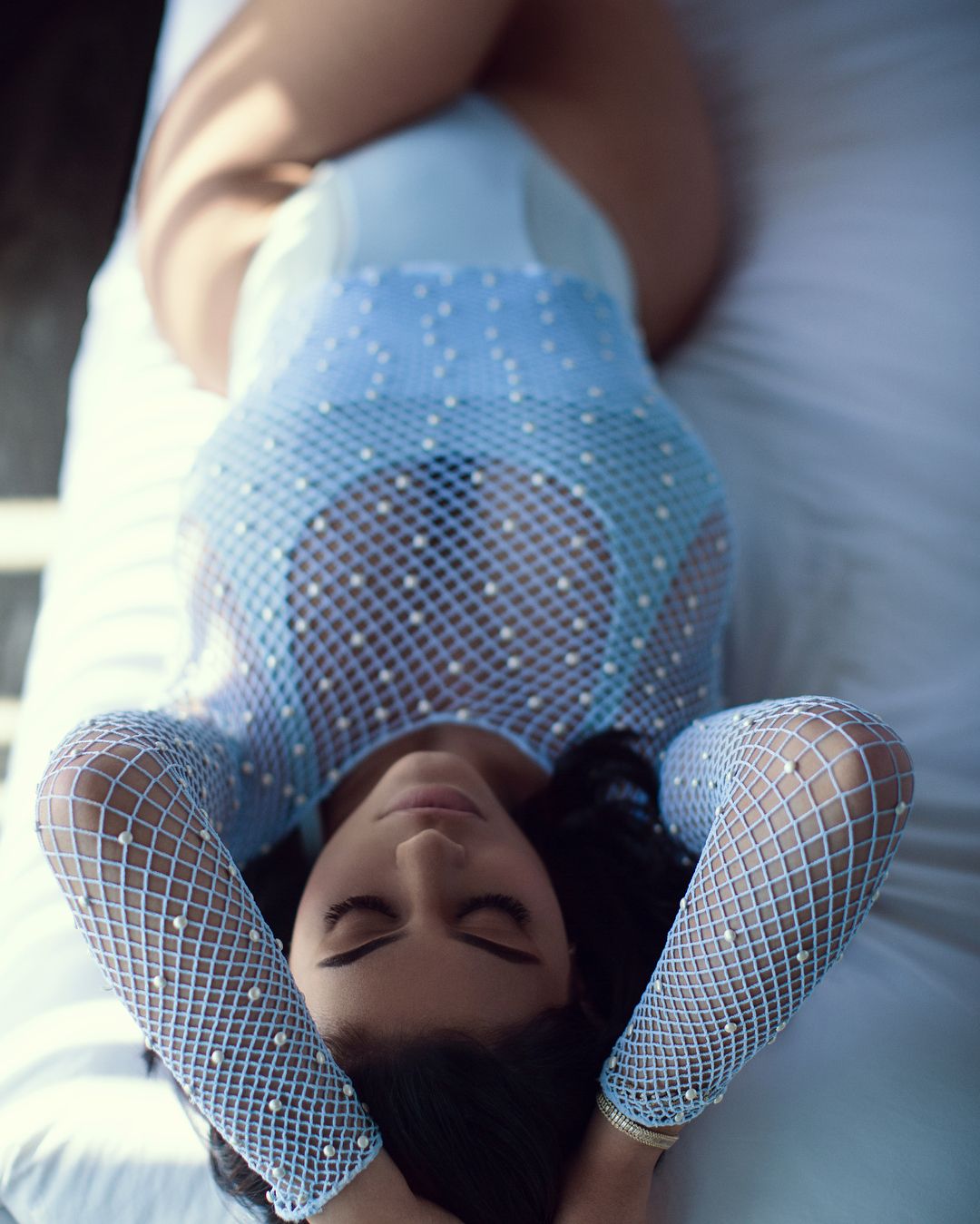 18. Kyle Jenner in a Strapless Crystal Long Pant Jump Suit.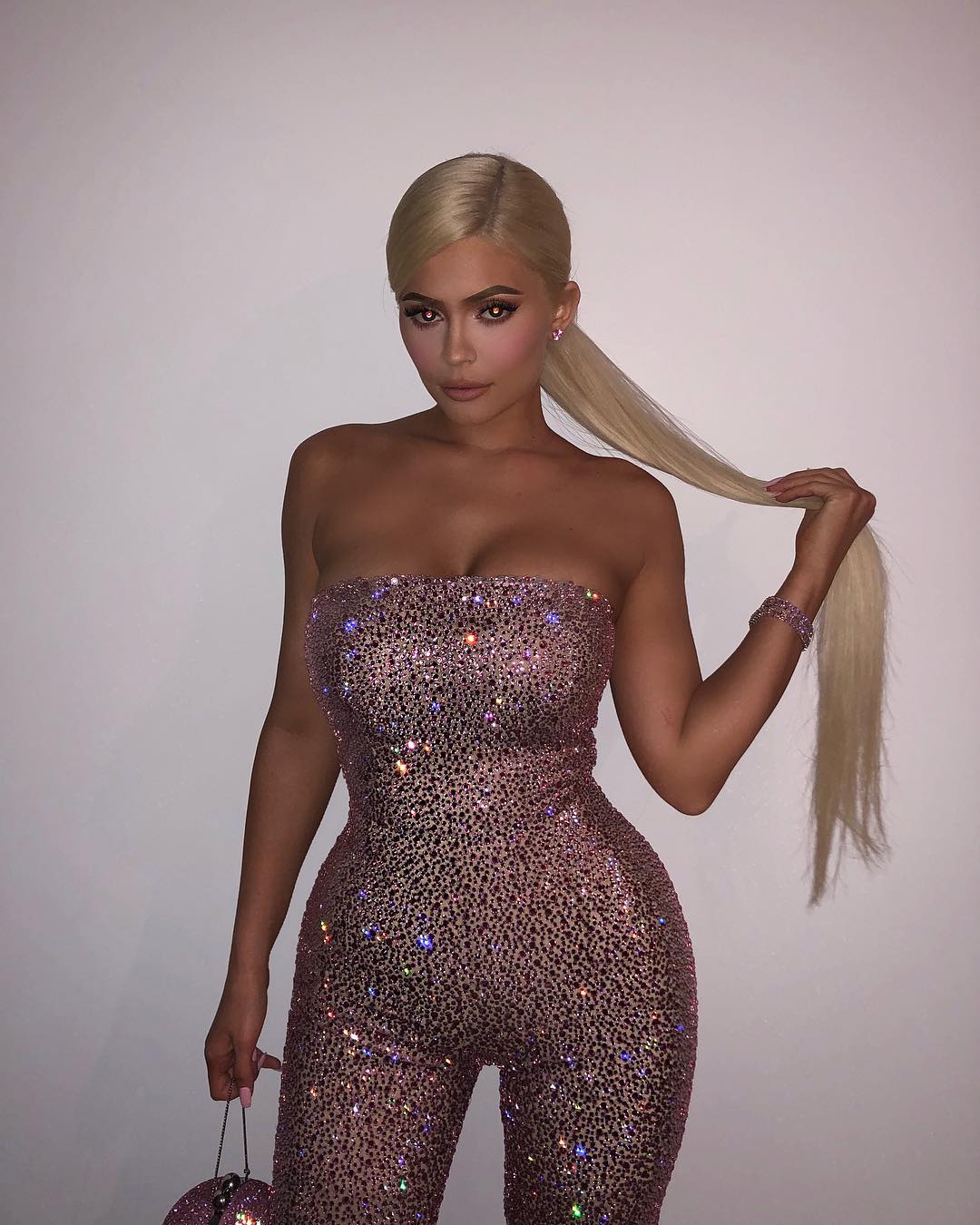 19. Kylie Jenner Wears a One Shoulder Sleeveless Short Dress with Evenly Spaced Crystals.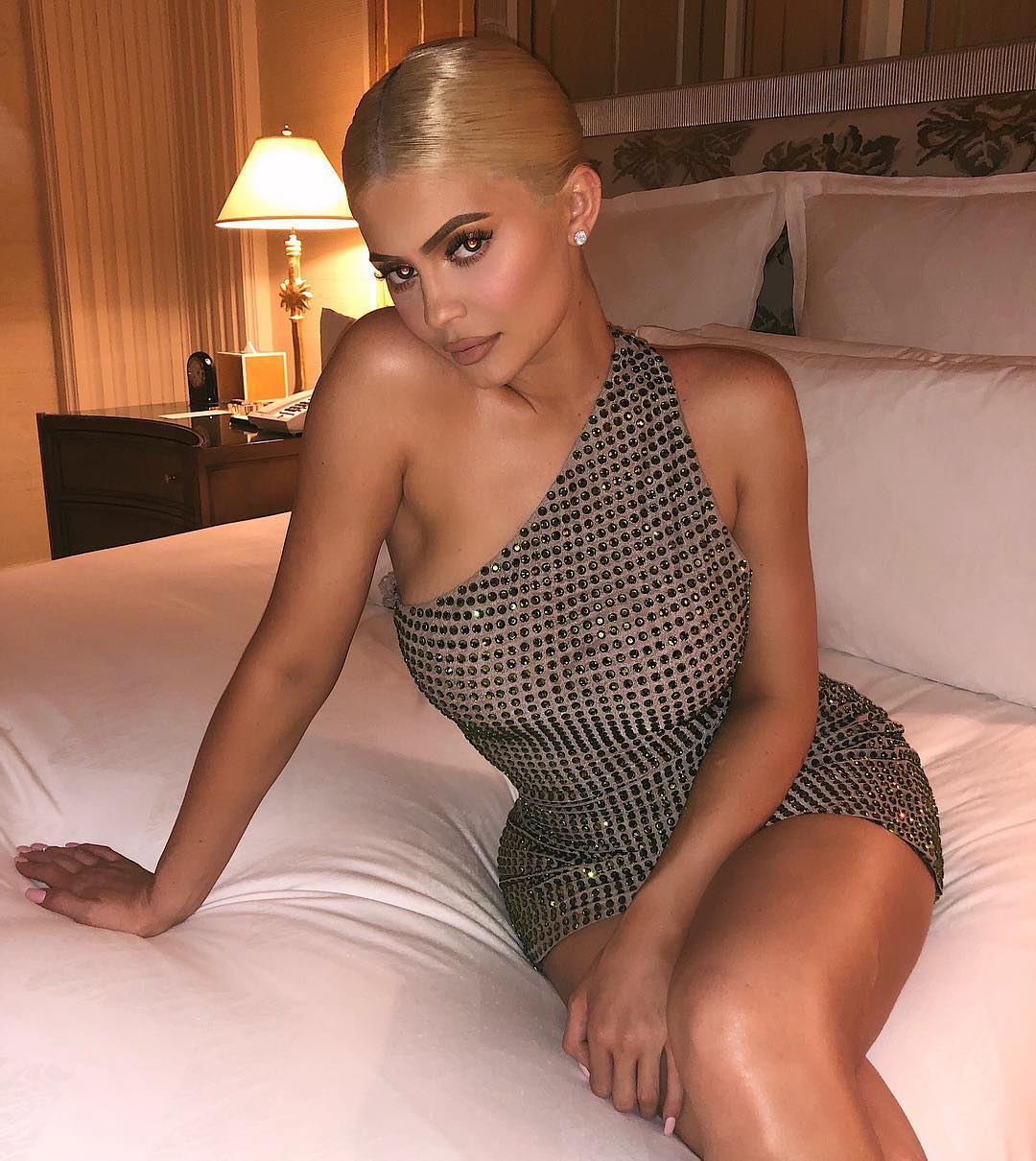 20. Kylie Jenner in an Elegant Glittering Long Sleeves Sequin and Bead Jumpsuit.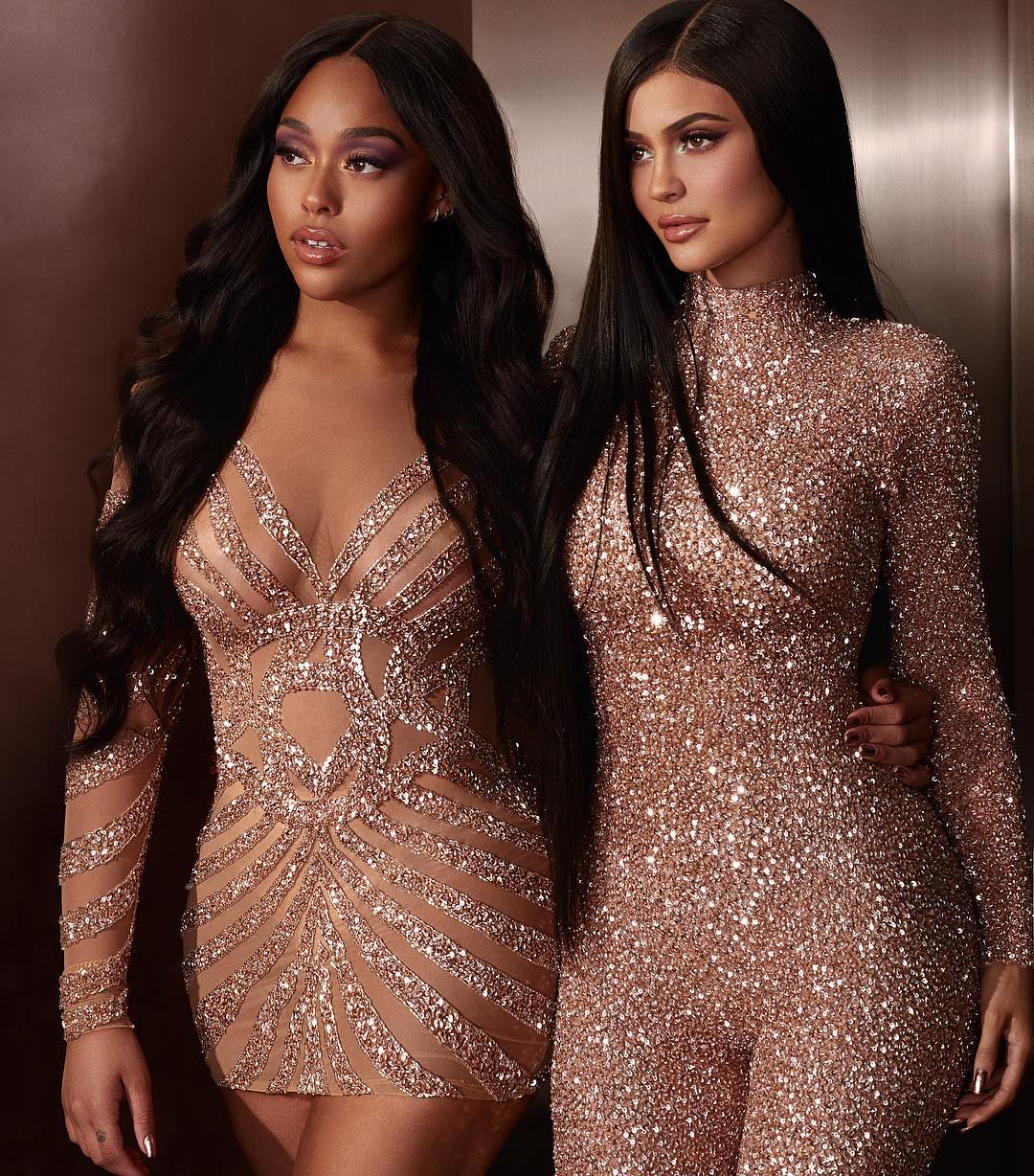 21. Kylie Jenner Wears a Lingerie with Rhinestone Stockings and Sleeves.
22. Kylie Jenner Wears a Glittering Crystal Crown with Chunky Gold Cross Earrings and an Oversized Gold Shamrock Necklace.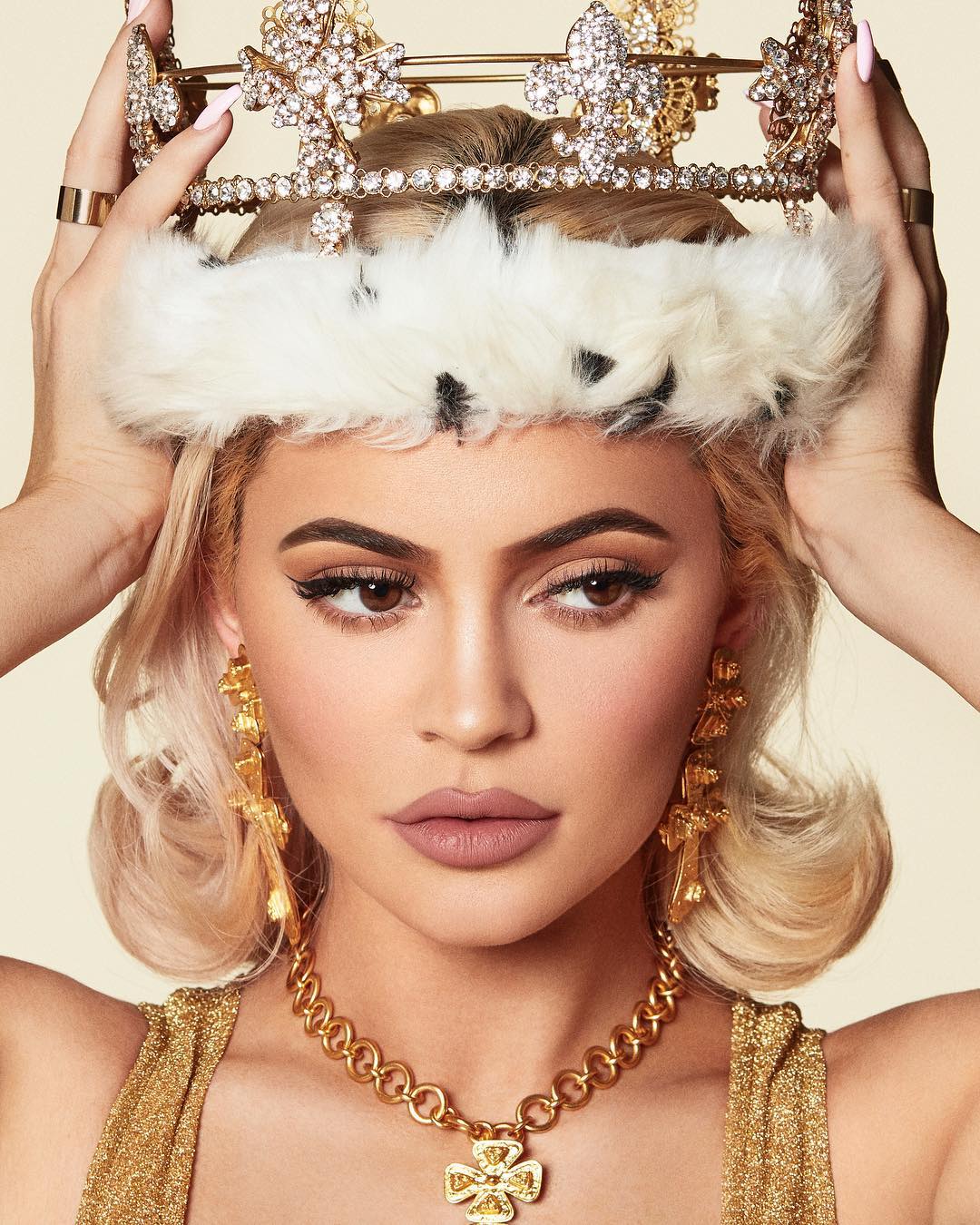 23. Kylie Jenner in a Gorgeous Gold Fabric One Shoulder, High Slit Gown.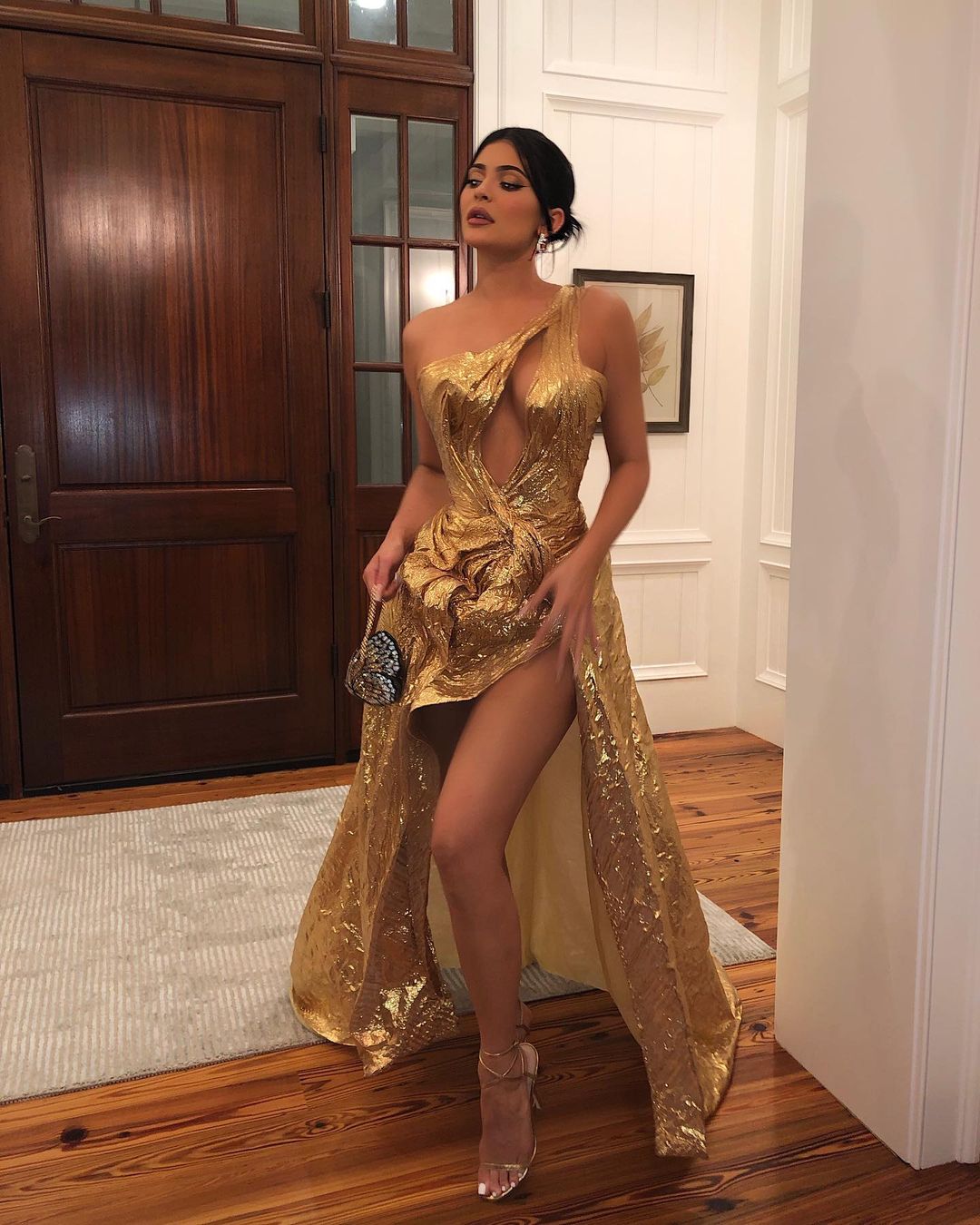 24. Kylie Jenner Dressed as a Mermaid with a Green Sequin Skirt and Pearl Encrusted Shell Bra.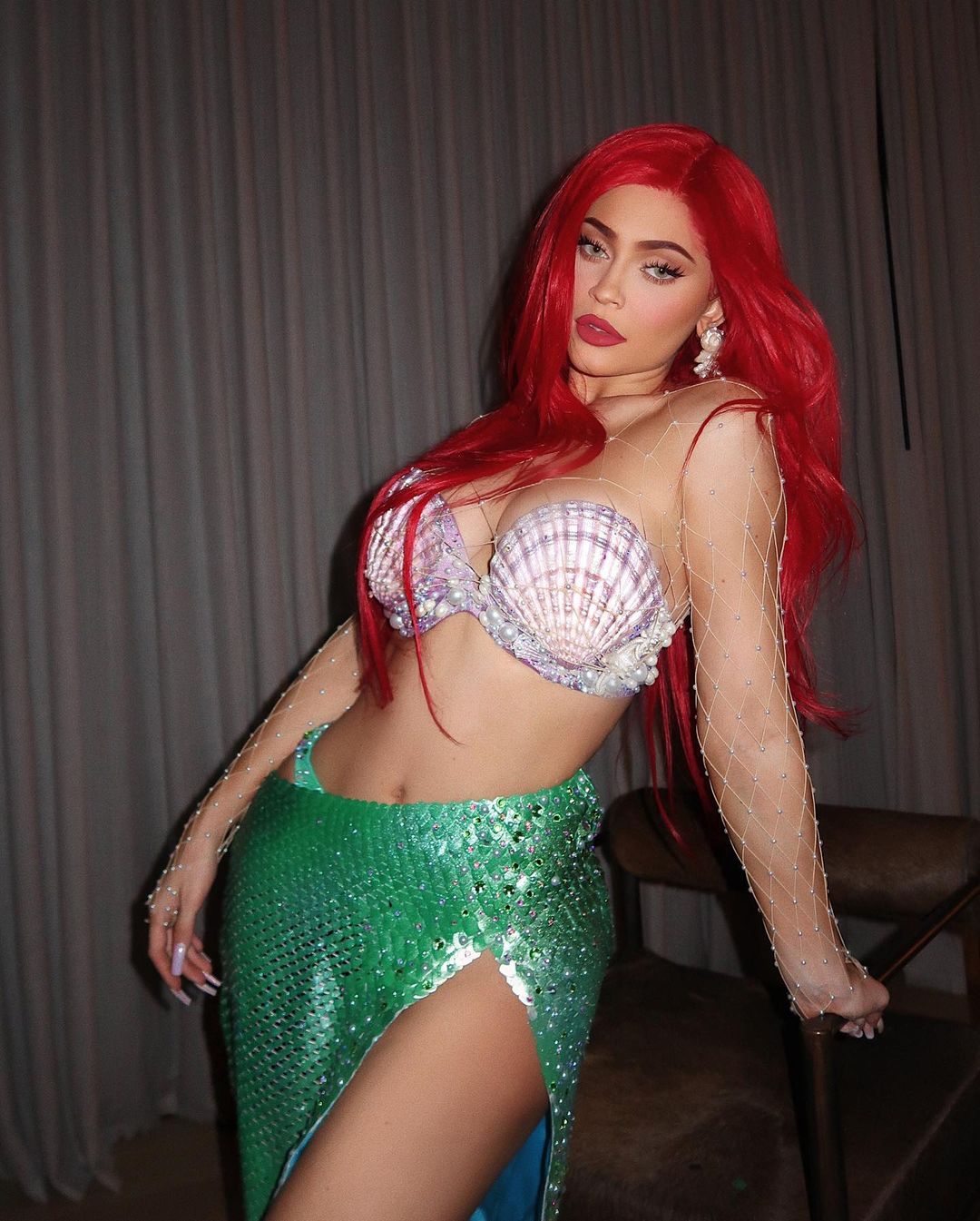 25. Kylie Jenner in a Black Sequin Long Sleeve Gown.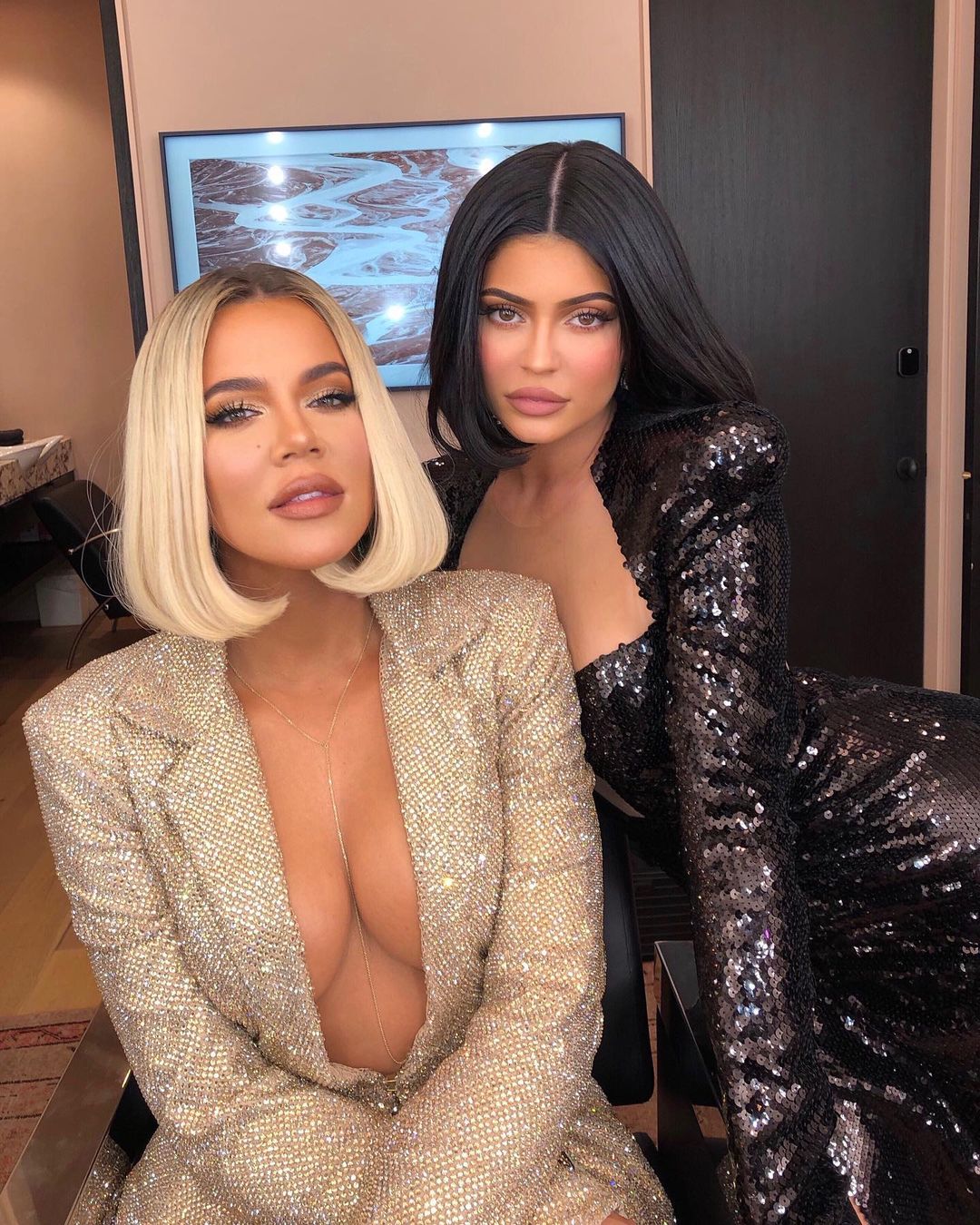 Kylie Jenner Wearing Bling Conclusion
There's quite some debate about whether Kylie is a billionaire or not.
Even if she's not she's close enough.
And the debate is all a little on the ridiculous side anyway. After all she already owns her own private jet. What MORE could she possibly buy?
Strike that. Here at the SequinQueen Sparkling Life Magazine we know there is ALWAYS more bling to buy.
But Miss Cee digresses. Where were we?
Oh, yes. Kylie's bling.
You may not have the deep, DEEP financial resources that Kylie has but you can still find a lot of reasonably priced bling online.
Including designer fashions and event gowns.
In fact at SequinQueen we've been making and curating the best of it for DECADES. There's a whole UNIVERSE of bling online.
And to help you out with bling styling ideas and a list of places you should NEVER wear bling, browse our SequinQueen Style Guides today.
All images are via Instagram where you can see SequinQueen's collection of the very best bling fashion and accessories online now!