Best bling grillz 2021. Because having a sparkling smile is the KEY to confidence.
PLUS you'll never get food between your toofy pegs ever again.
Now, all you DIVINE sparkly glittery Glitterists out there will know that Miss Cee sure is partial to grillz.
Spesh as the people using them tend to be on the HAWT side.
But Miss Cee freely admits she's no spring chicken any longer. So thirst traps generally lead to dry mouth.
And actual thirst.
Quenched of course by another latte. In fact I need another right now.
Hang on a sec while I round up the ever-tardy Min, luvbugs.
Right. Done. Where WERE we?
Oh. Hot people and grillz.
The other fetching thing about grillz is that human ingenuity and creativity have been ALL over them.
The result?
There are all kinds of incredible grillz out there.
AND you no longer need to go to a dentist plus a professional jeweler plus a bank manager to get one.
Here at the SequinQueen Sparkling Life Magazine we've gathered a selection of grillz that showcase their amazing variety.
You'll of course have favorites yourownselves but Miss Cee ADORES the opal grillz.
AND the lacy open-face grillz which highlight just the edges of your teeth.
Okay. AND anything multicolored.
Plus bars. You know, for that more understated lewk.
Best of all our carefully curated selection below is just the tip of the iceberg.
Or the tip of the canine perhaps.
Go looking and you'll discover all kind of other FABULOUS specimens of bling grillz. Such as on SequinQueen's Pinterest page devoted entirely to iced out teeth.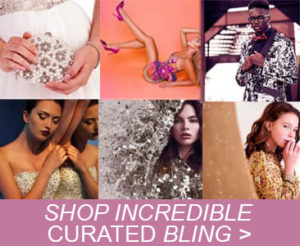 Enjoy, kids. Because the best watch designers in the world take special care with designing these exquisite pieces of jewelry for women.
But Miss Cee thinks you'll agree that the women's bling watches made with crystals look ALMOST as divine.
No one NEEDS a watch these days. Everyone's phone tells the time.
And that means that these best women's bling watches 2021 are purely for decoration.
Which is how ALL the best bling should be.
If you're still hungry for more our edited shopping selection of women's bling watches and accessories and our amazing Pinterest boards are bulging with even more bling watches.
1. Best Bling Grillz 2021: Full Teeth Silver Grillz with Rhinestones.
2. Micro Pave Cubic Zirconia Grillz Tips and Vampire Fangs.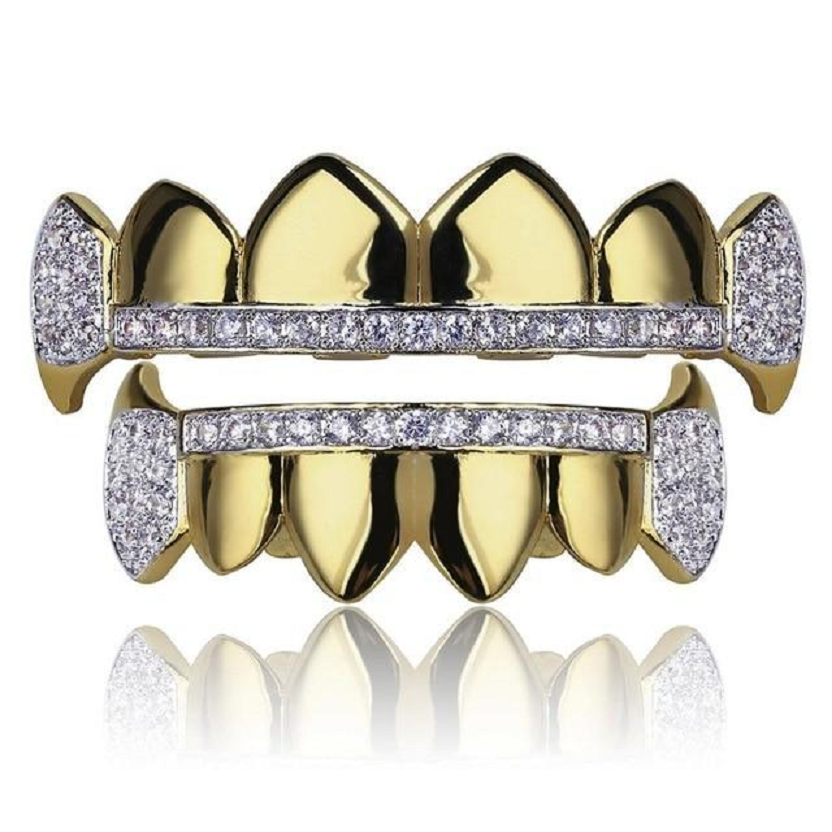 3. The Kim K – White Gold 2 Piece Grillz.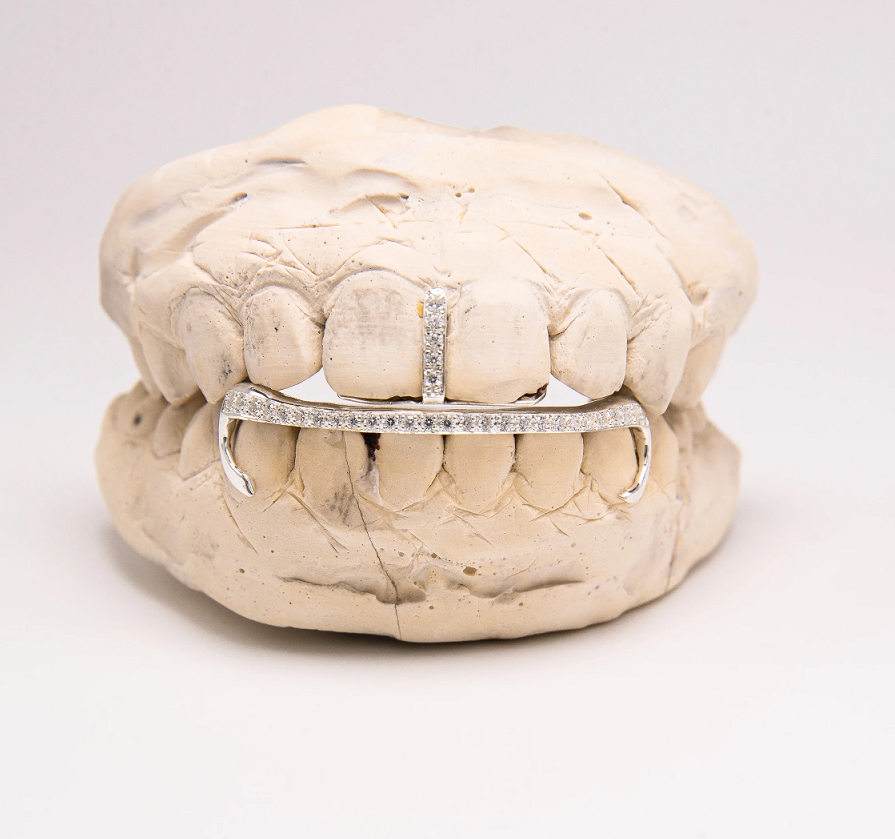 4. Blinged-Out Gold Platted Grillz with Glittering Rhinestones.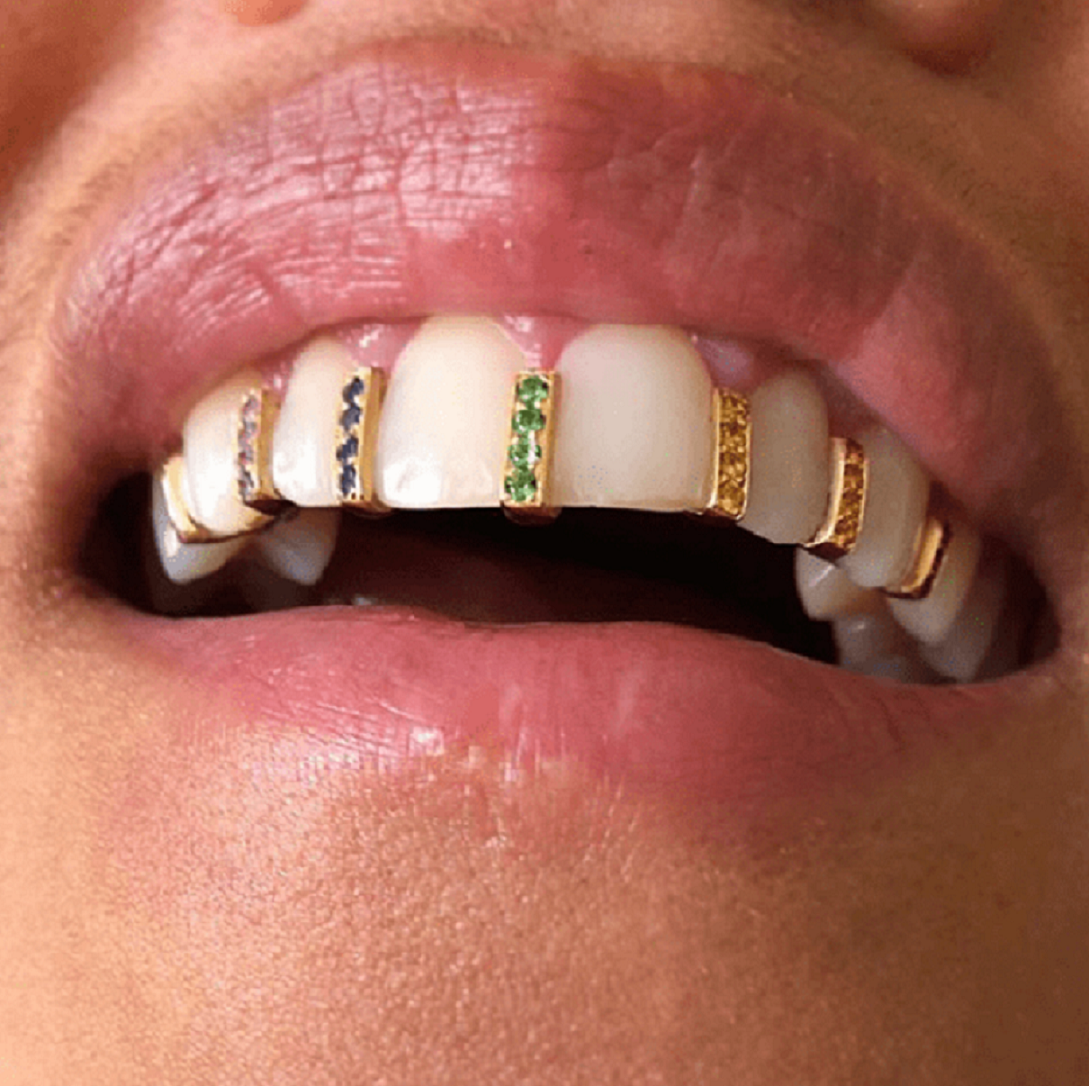 5. Best Bling Grillz 2021: Iced Out Grillz with Emerald, Ruby, and Gold Full Teeth Set.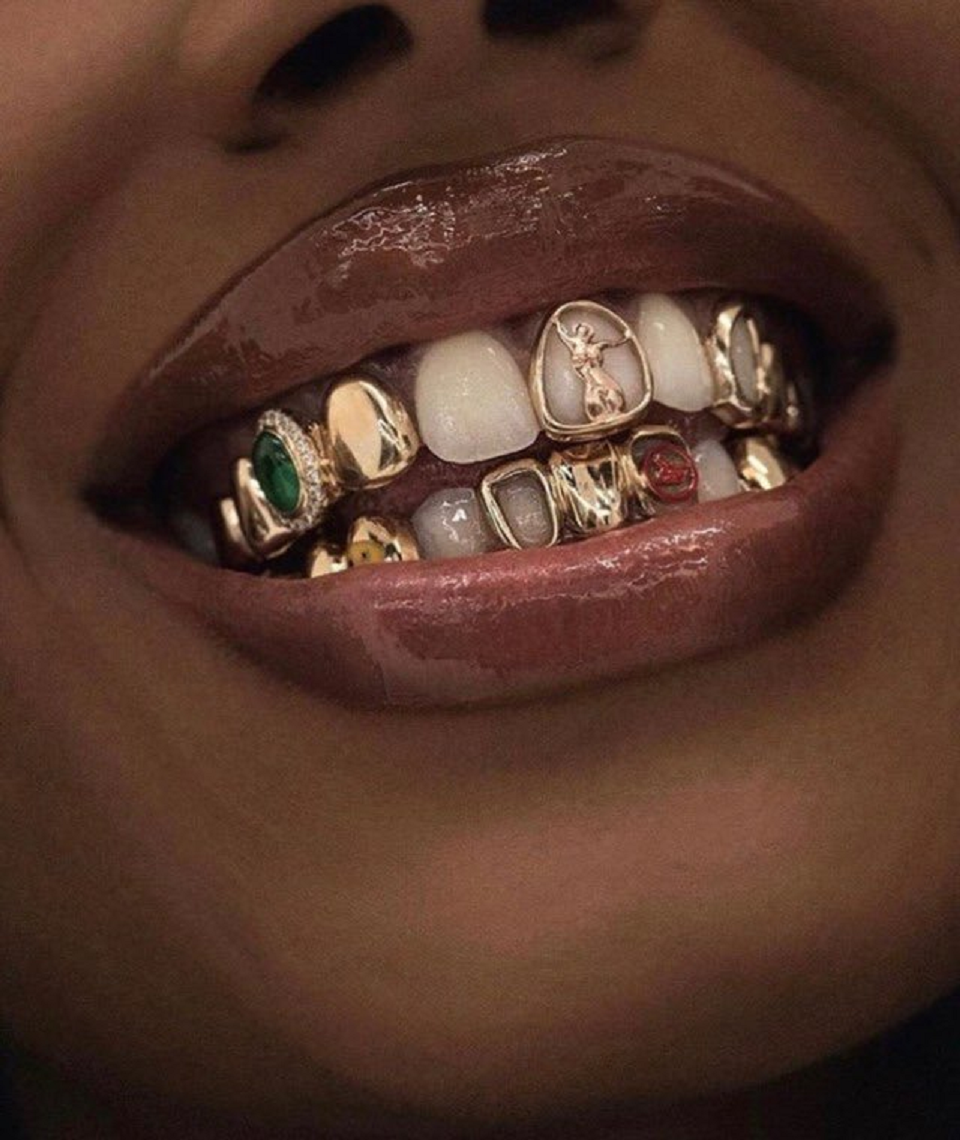 6. Best Bling Grillz 2021: Opal Gemstone Grillz.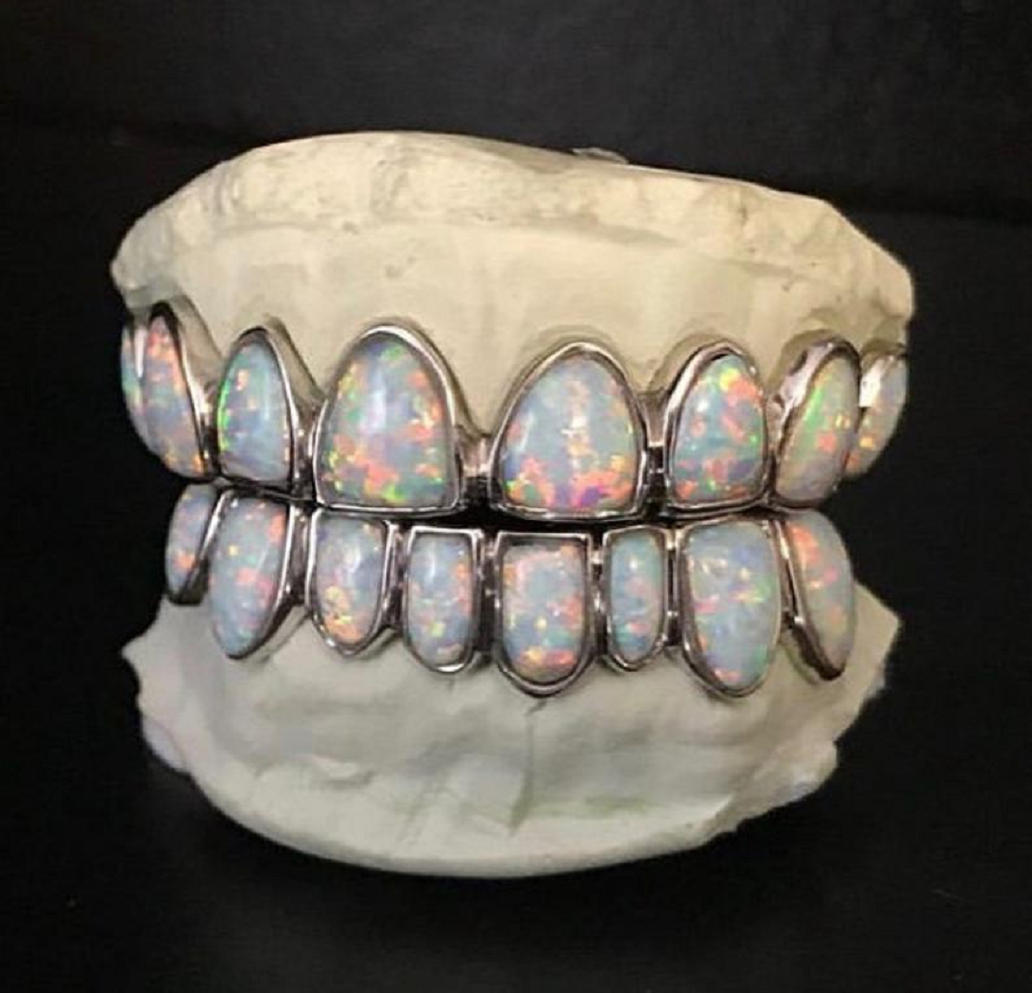 7. Iced-Out All Teeth Glittering Grillz with Rhinestones.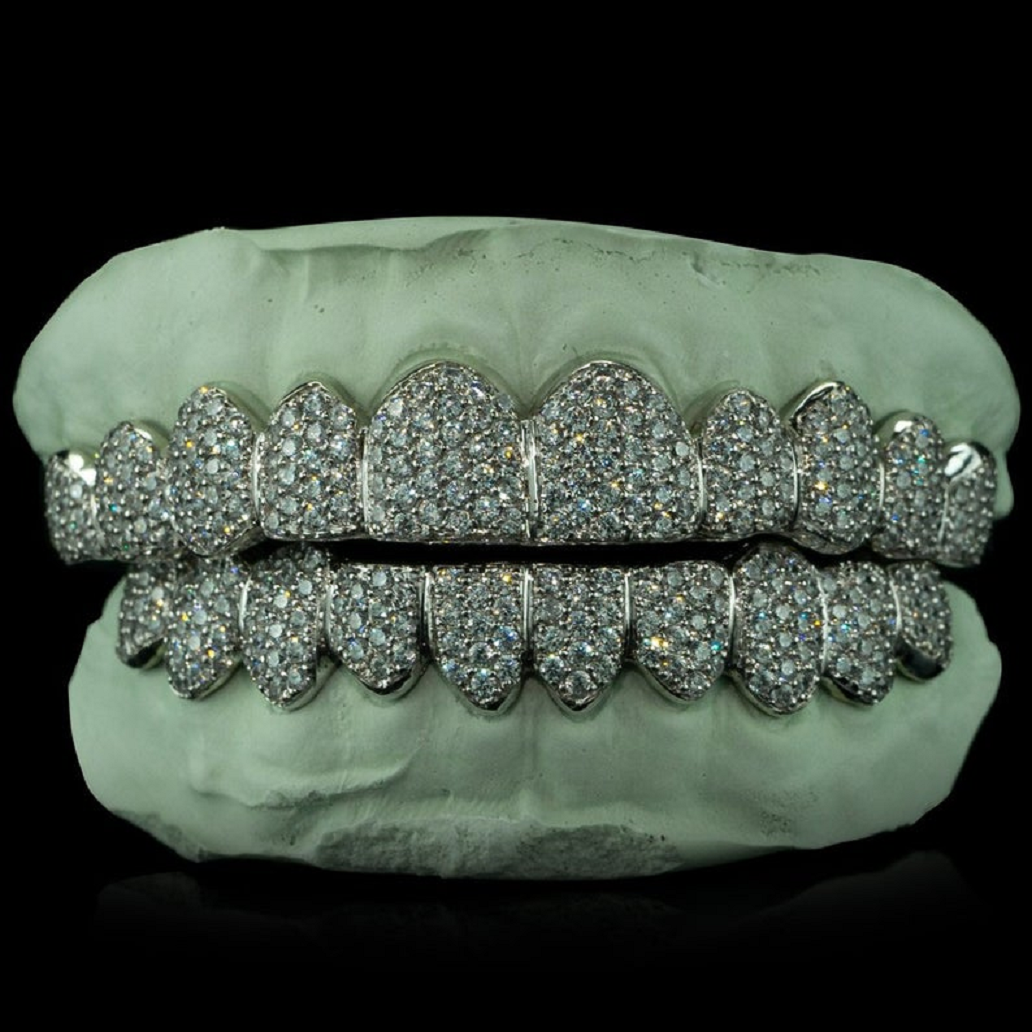 8. The Snow Cone – Yellow Gold with Diamond Sparkling Grillz.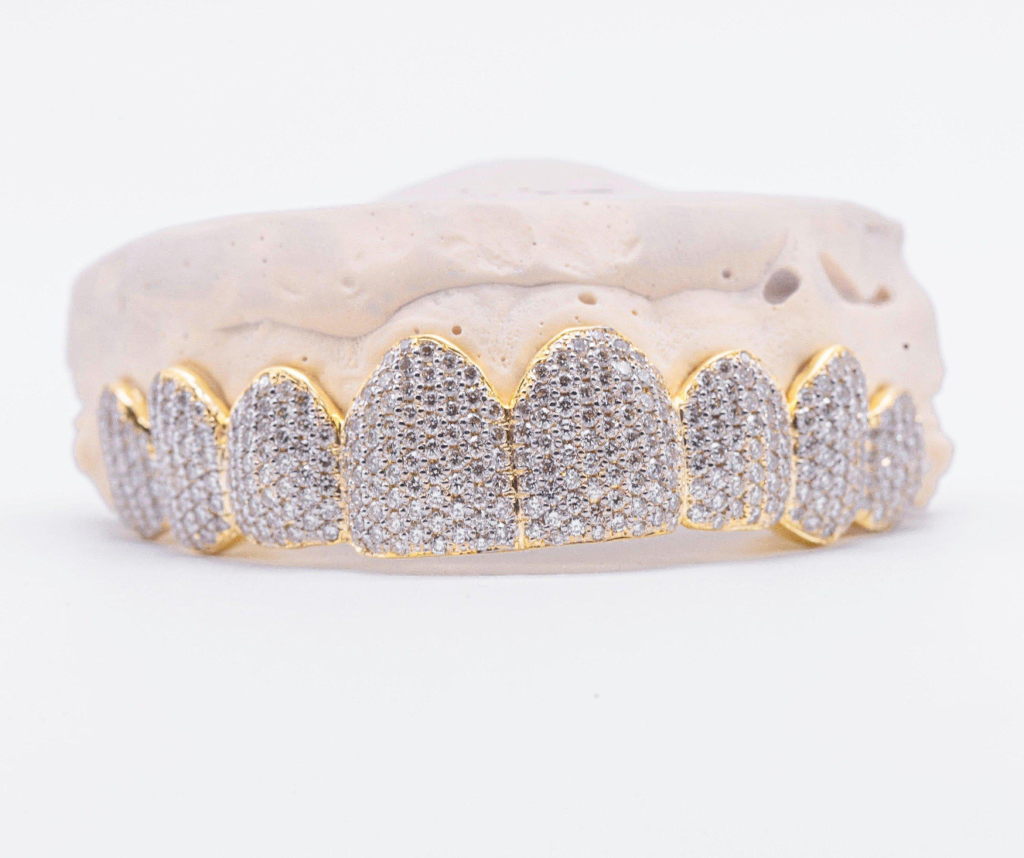 9. All Gold Teeth Blinged-Out Grillz with Silver and Purple Rhinestones and Cross In Front.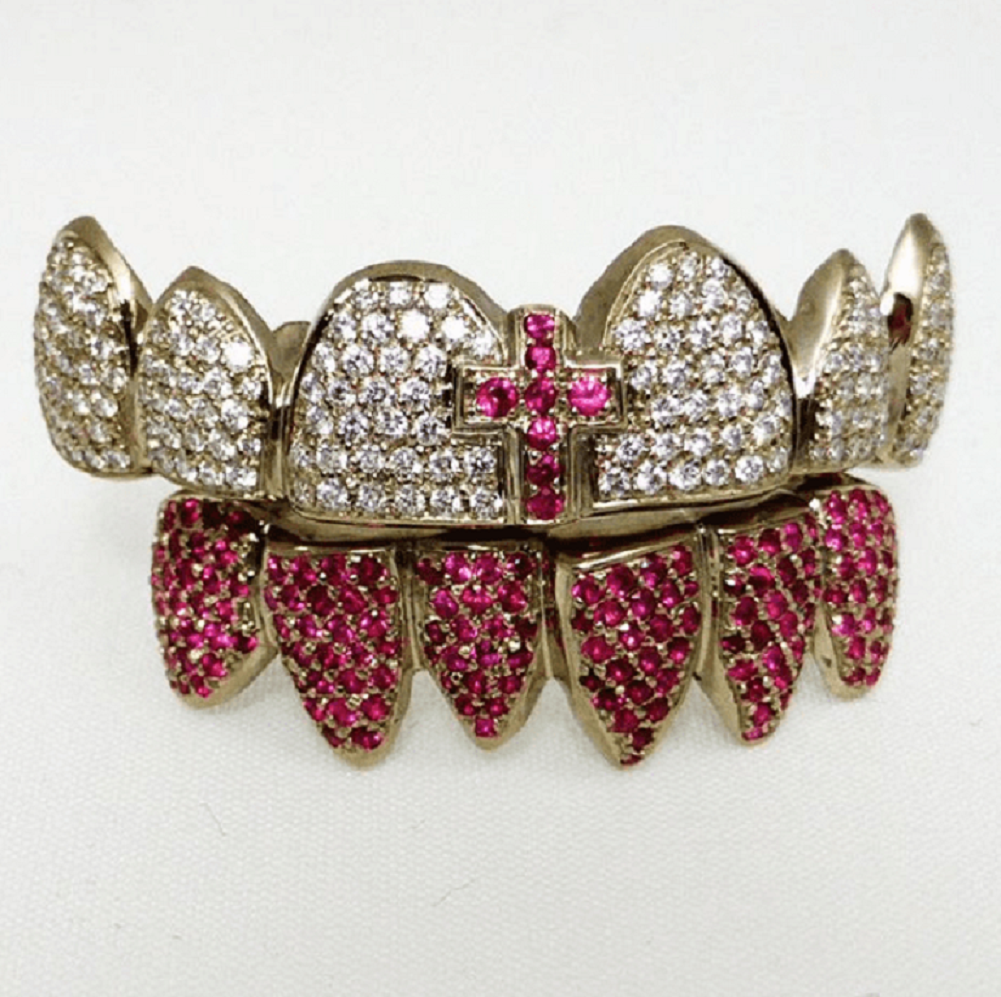 10. Diamond Flooded Grillz Set In Silver.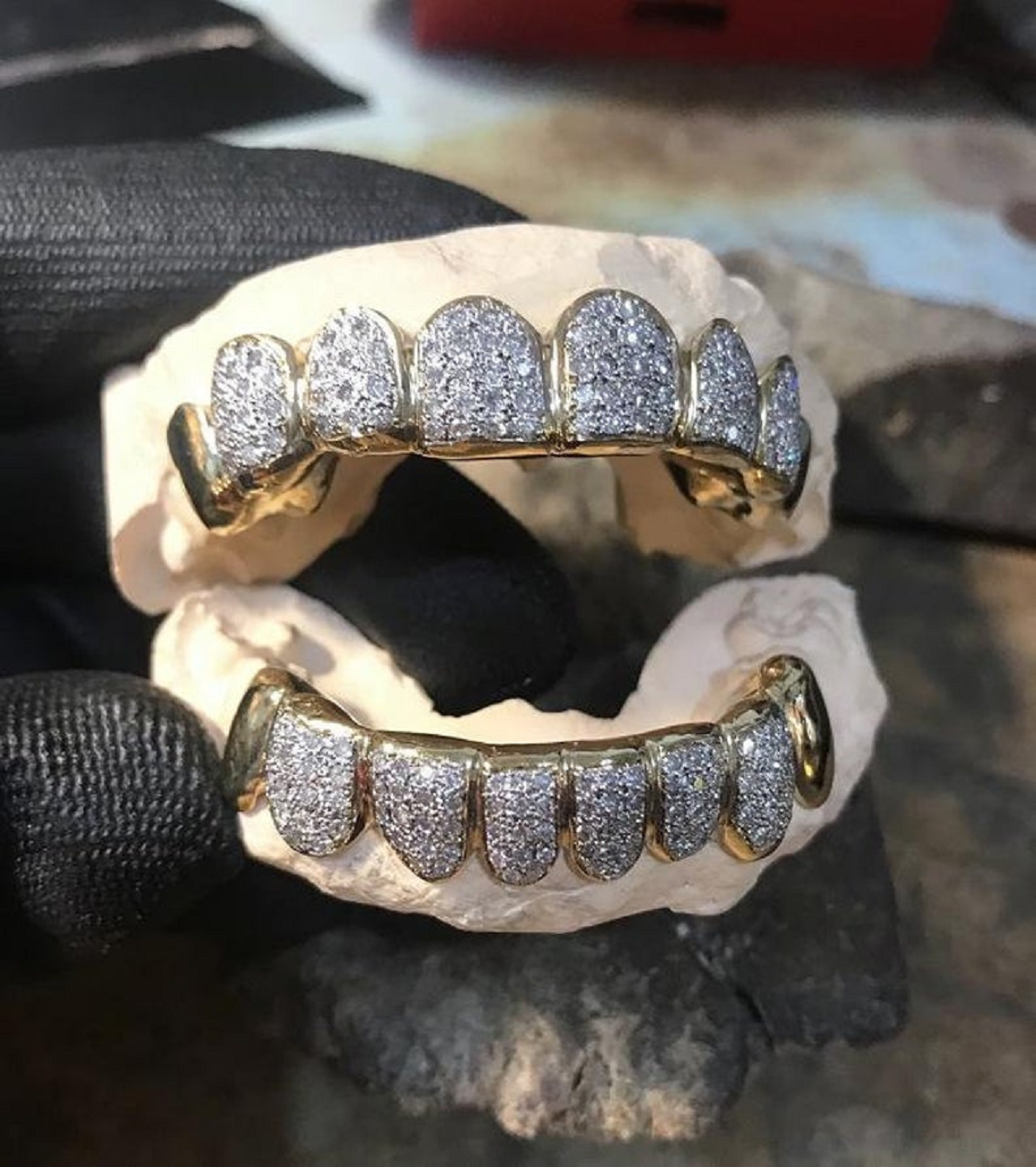 11. Best Bling Grillz 2021: Black Gold Diamond Flooded Grillz Set.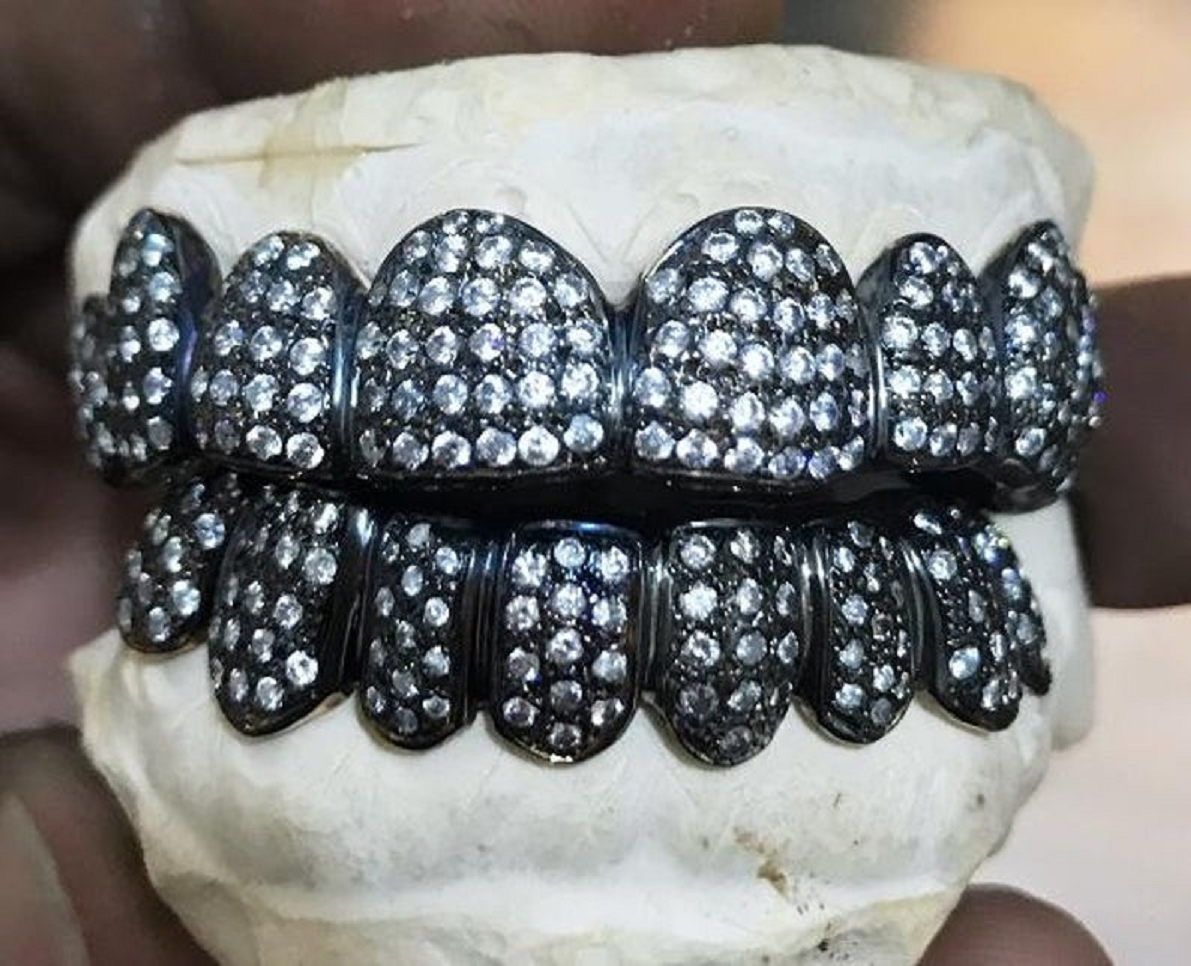 12. Best Bling Grillz 2021: Cubic Zirconia Blocks in Gold Plated Silver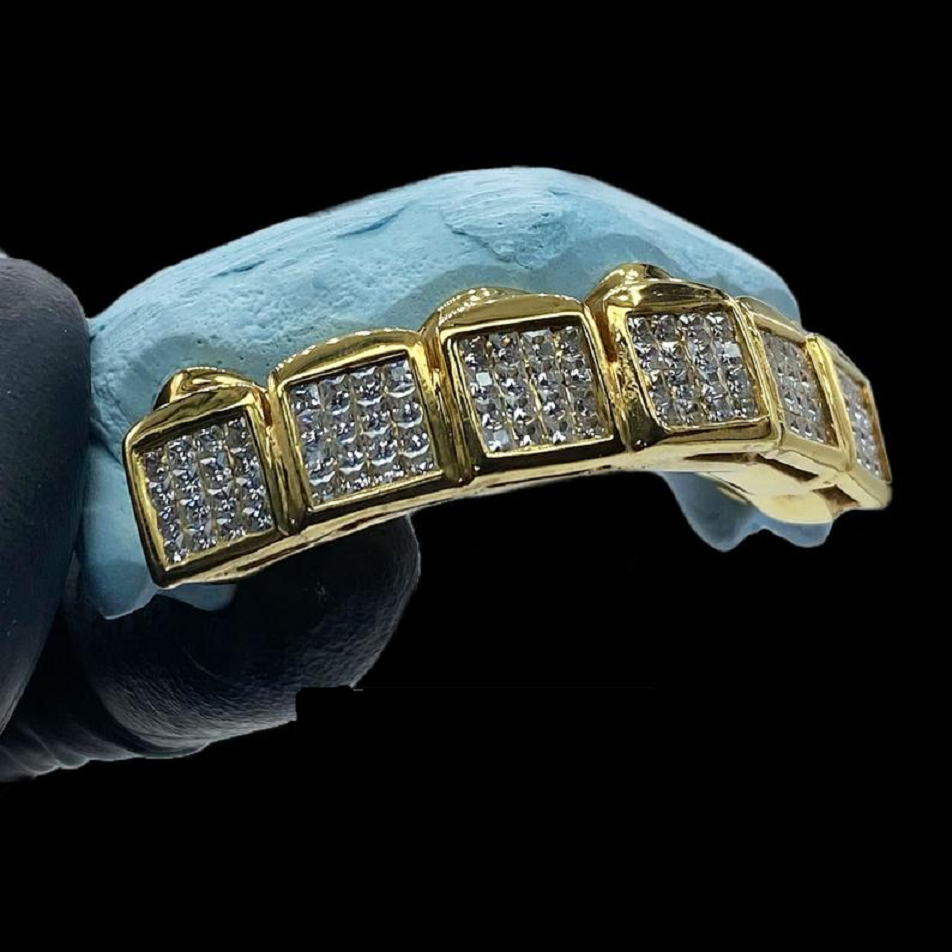 13. Unique Grillz with Two Open Face Fangs with Red CZ Diamond Cross.
14. 14K Gold Grillz Open Face K9 Fangs Bar Style Silver Top & Bottom.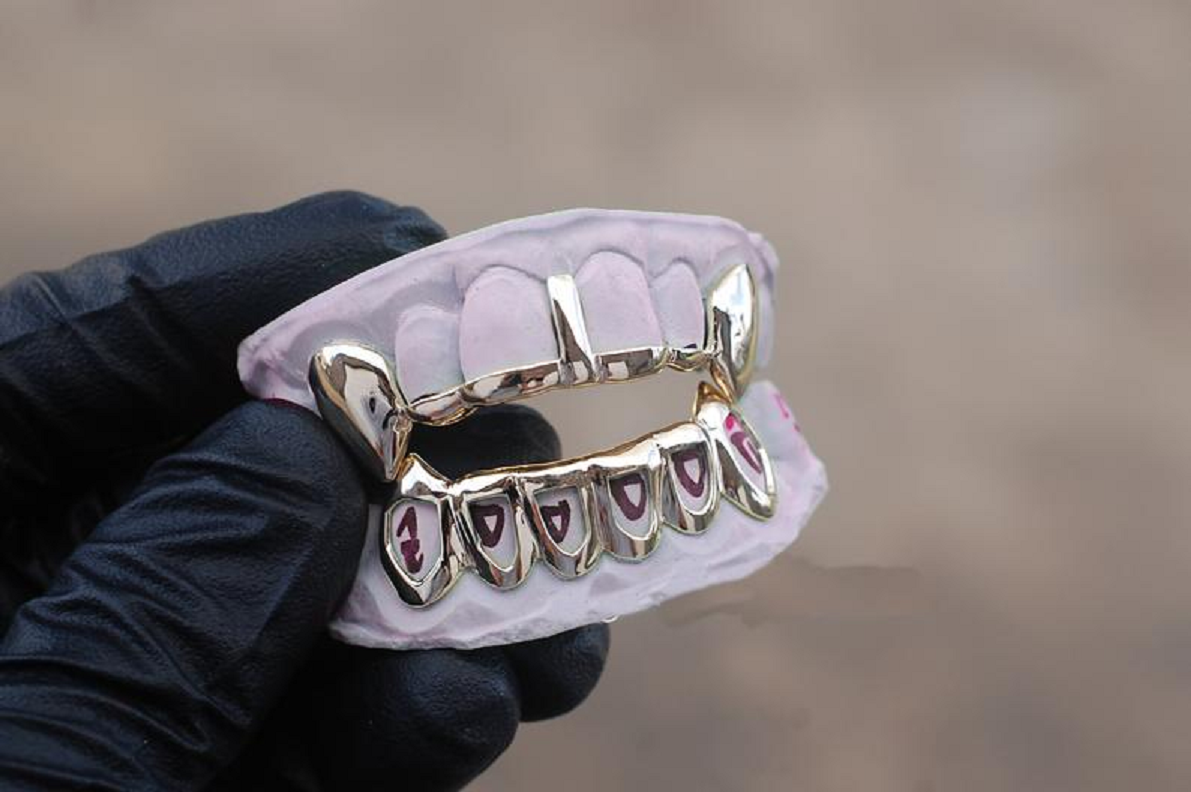 15. Best Bling Grillz 2021: 14K Yellow Gold Iced Out Diamond Bar Grillz with Fangs.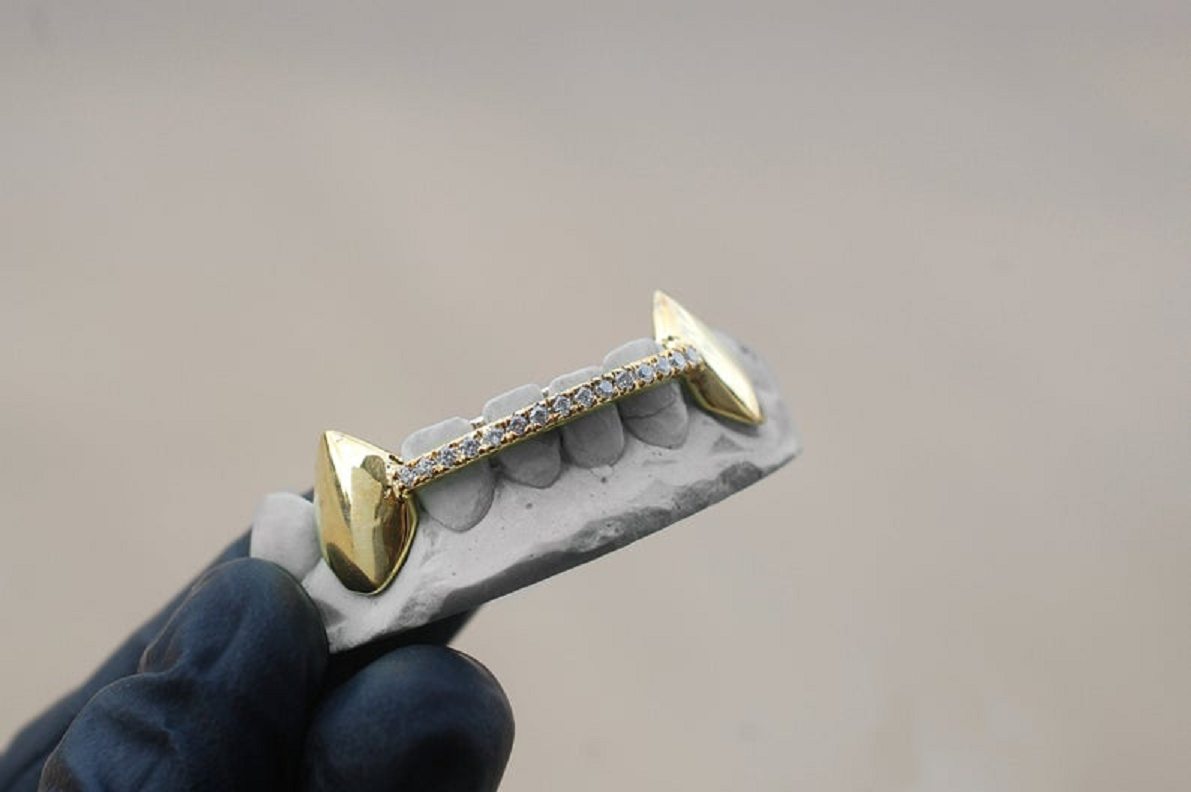 16. 14K Gap Bar Hook Grillz Iced Out Sterling Silver.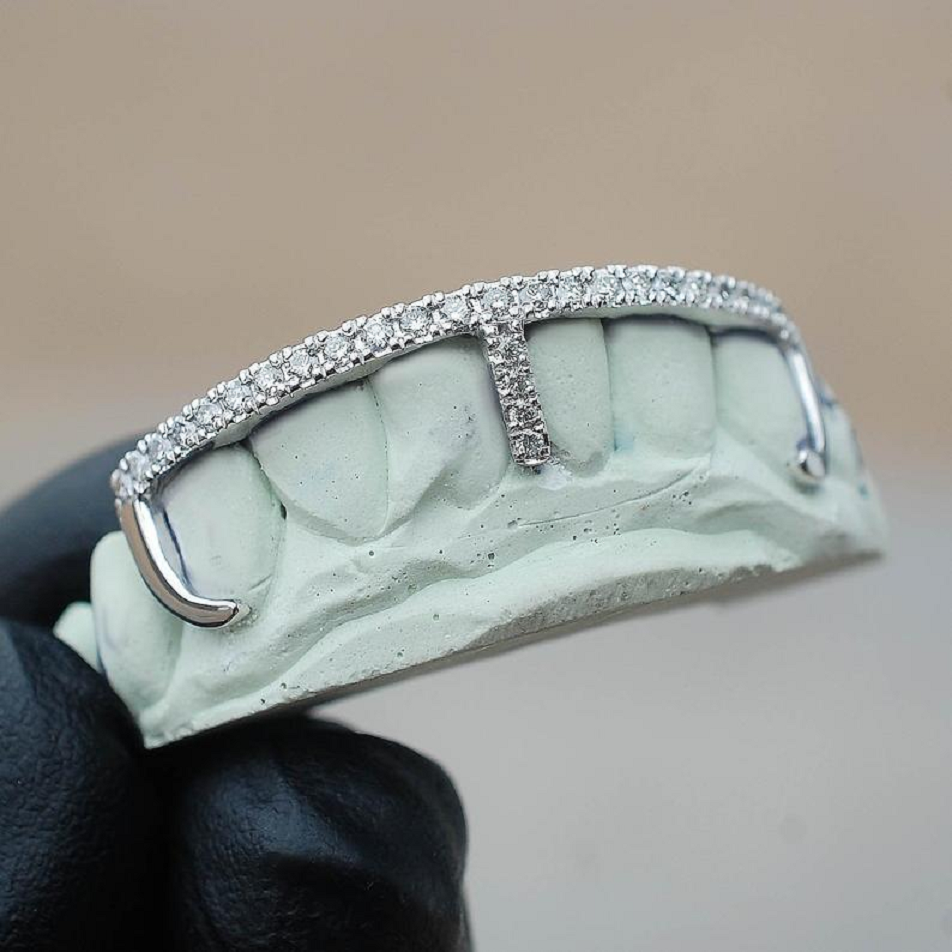 17. 14K Gold Grillz Two Tone Diamond Cut Heart Open Face.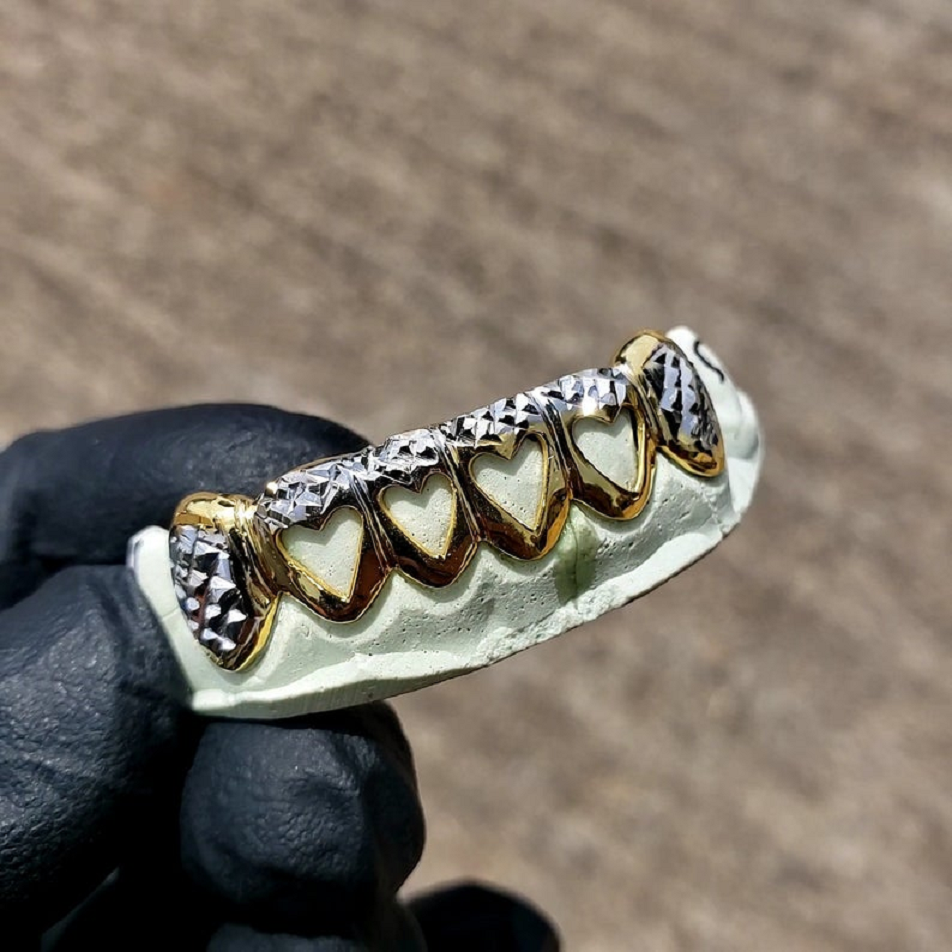 18. Diamond Border Grillz Iced Out High Polish Gold.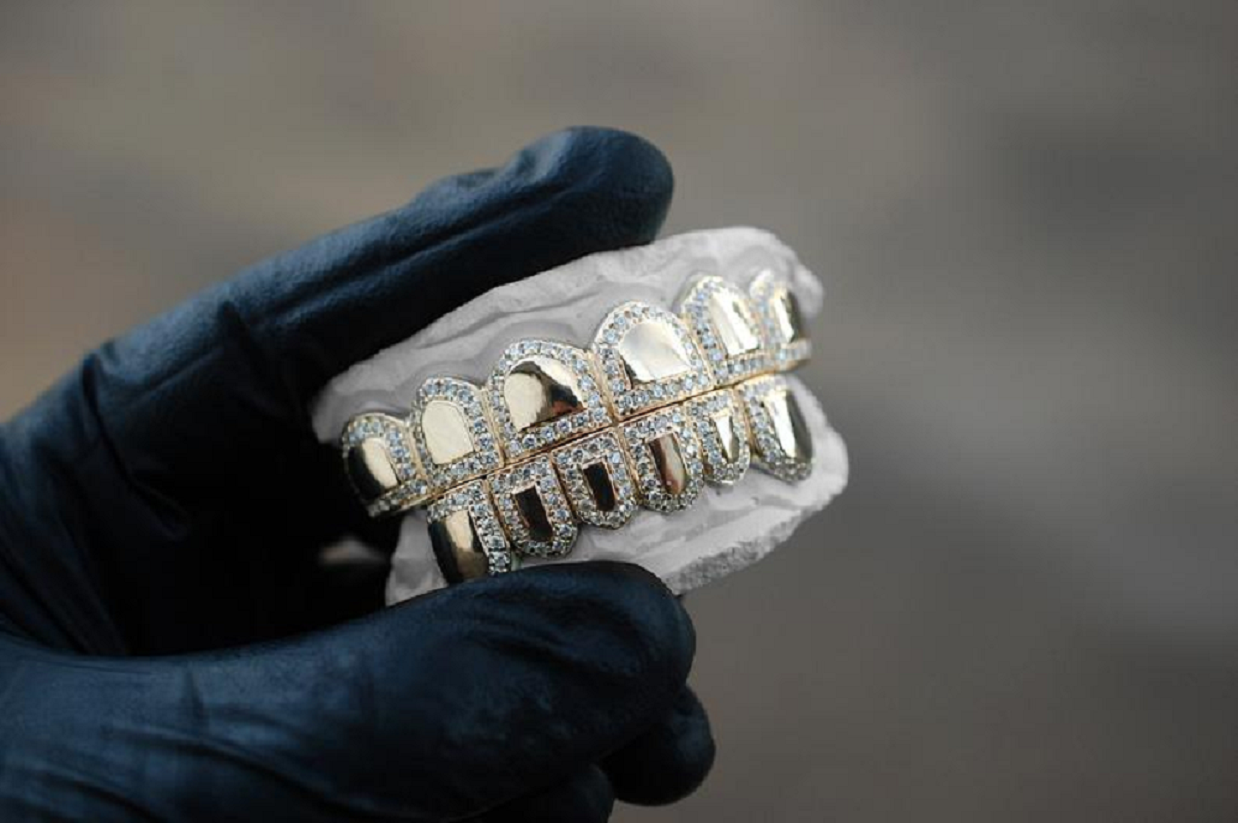 19. Best Bling Grillz 2021: 14K Iced Out Gold Plated Cap Teeth Grillz.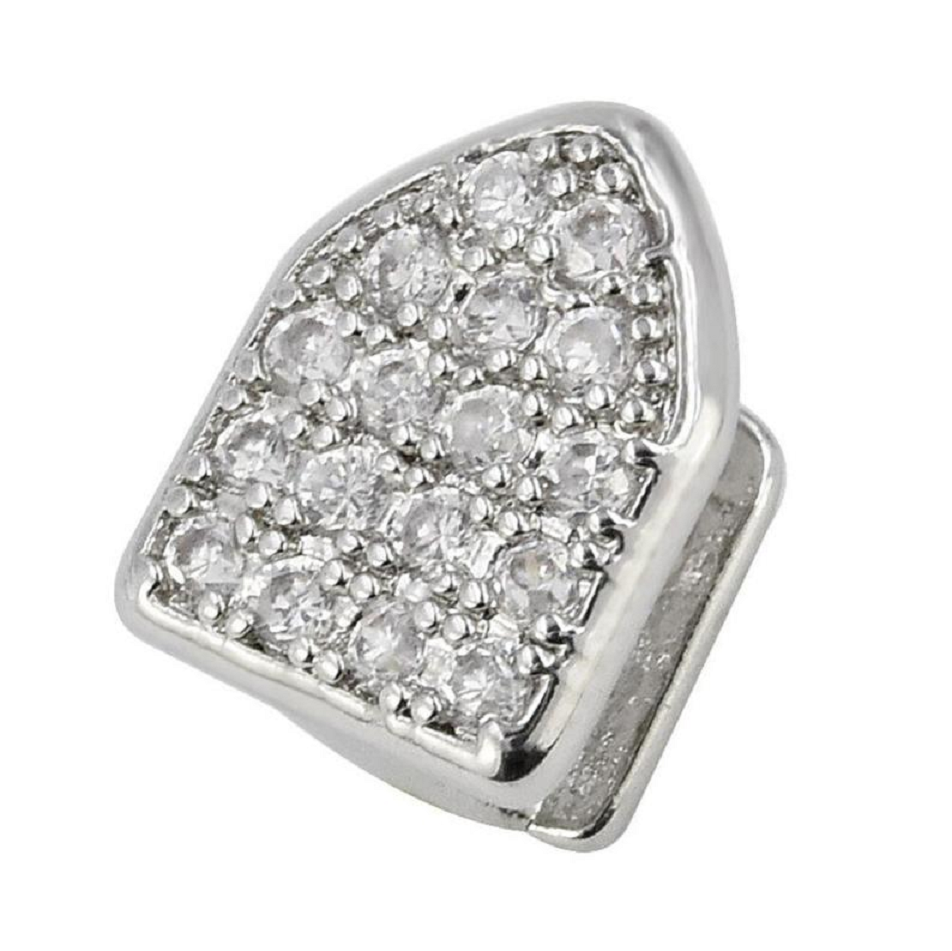 20. 14K White Gold 5X Layered 6 Teeth, Fang CZ Grillz For Top and Bottom Grillz.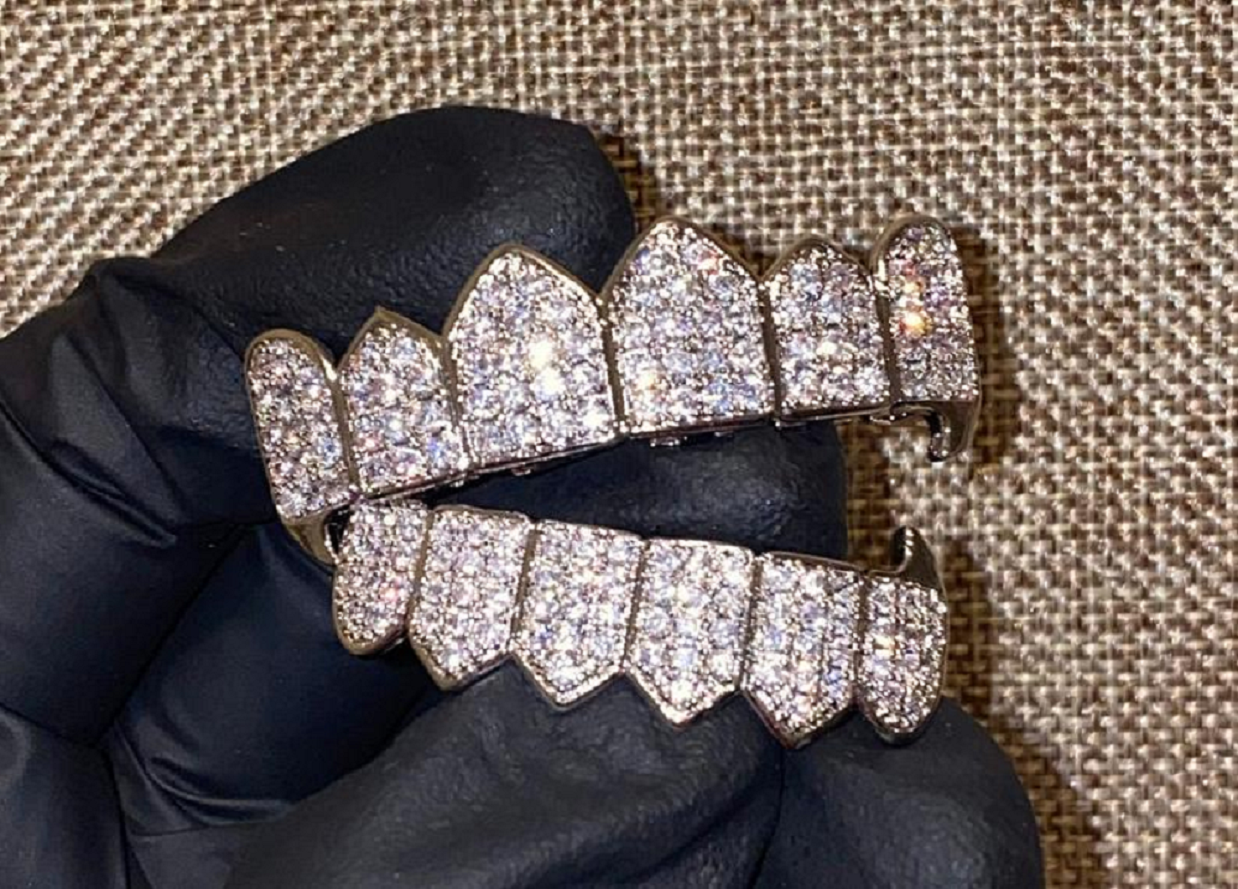 21. Best Bling Grillz 2021: Beautiful Iced Out Gold Grillz Teeth with CZ Diamonds with Fang.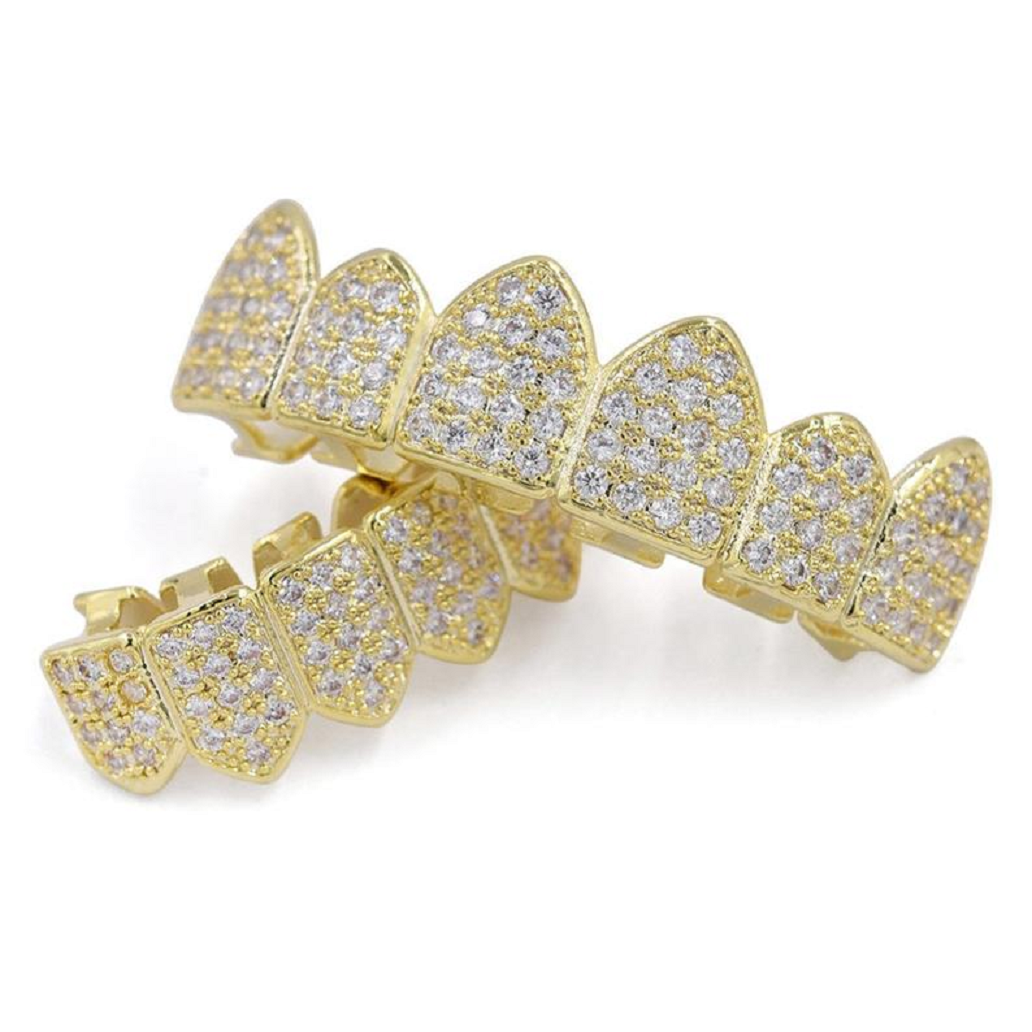 22. Silver Color Iced Out Blue Diamonds Grillz Crystal Jewelry Top & Bottom.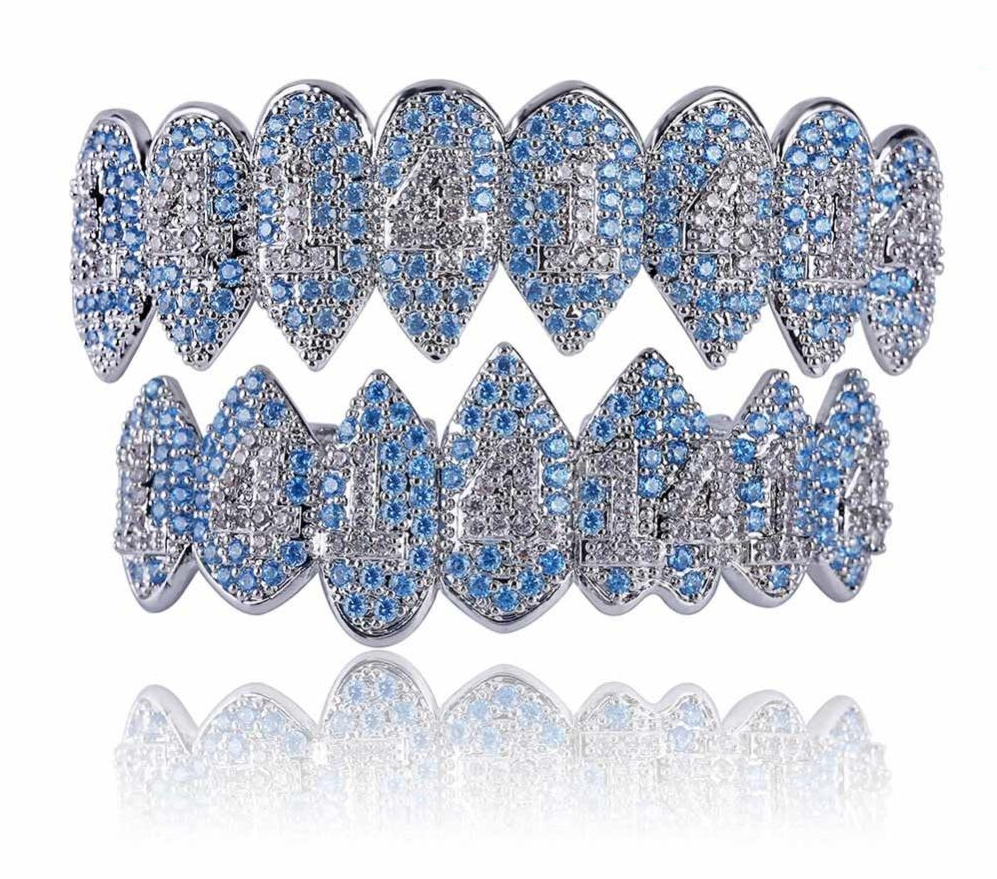 23. Gold Plated ICED Out Cruz Diamonds Teeth Grillz Top and Bottom.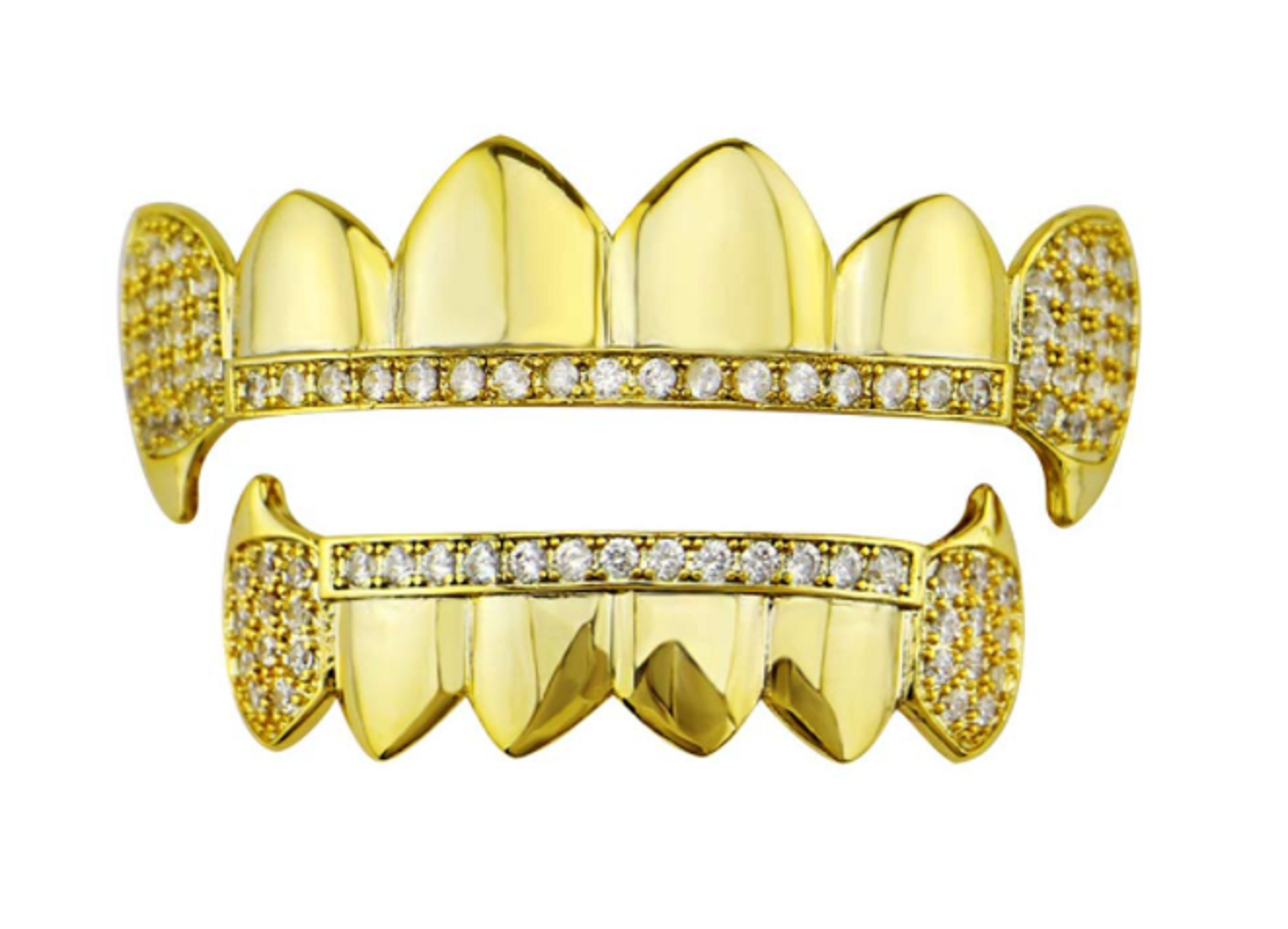 24. Hip Hop Blinged-Out Paul Wall's Purple Enamel Diamond Grill.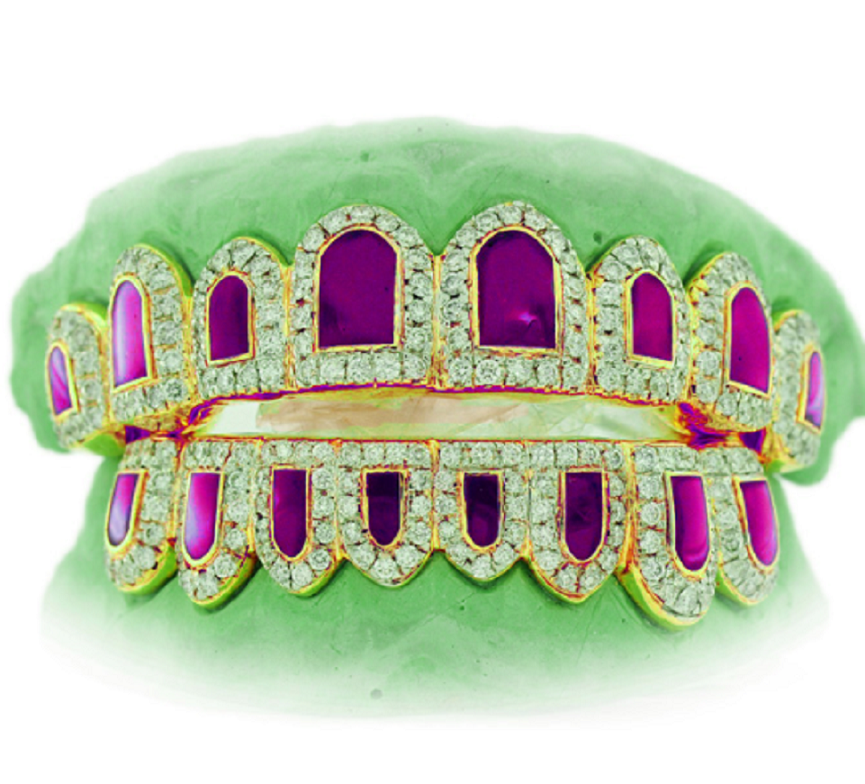 25. Black Gold Grillz with Solid Caps and Open Face Frames with Rhinestones.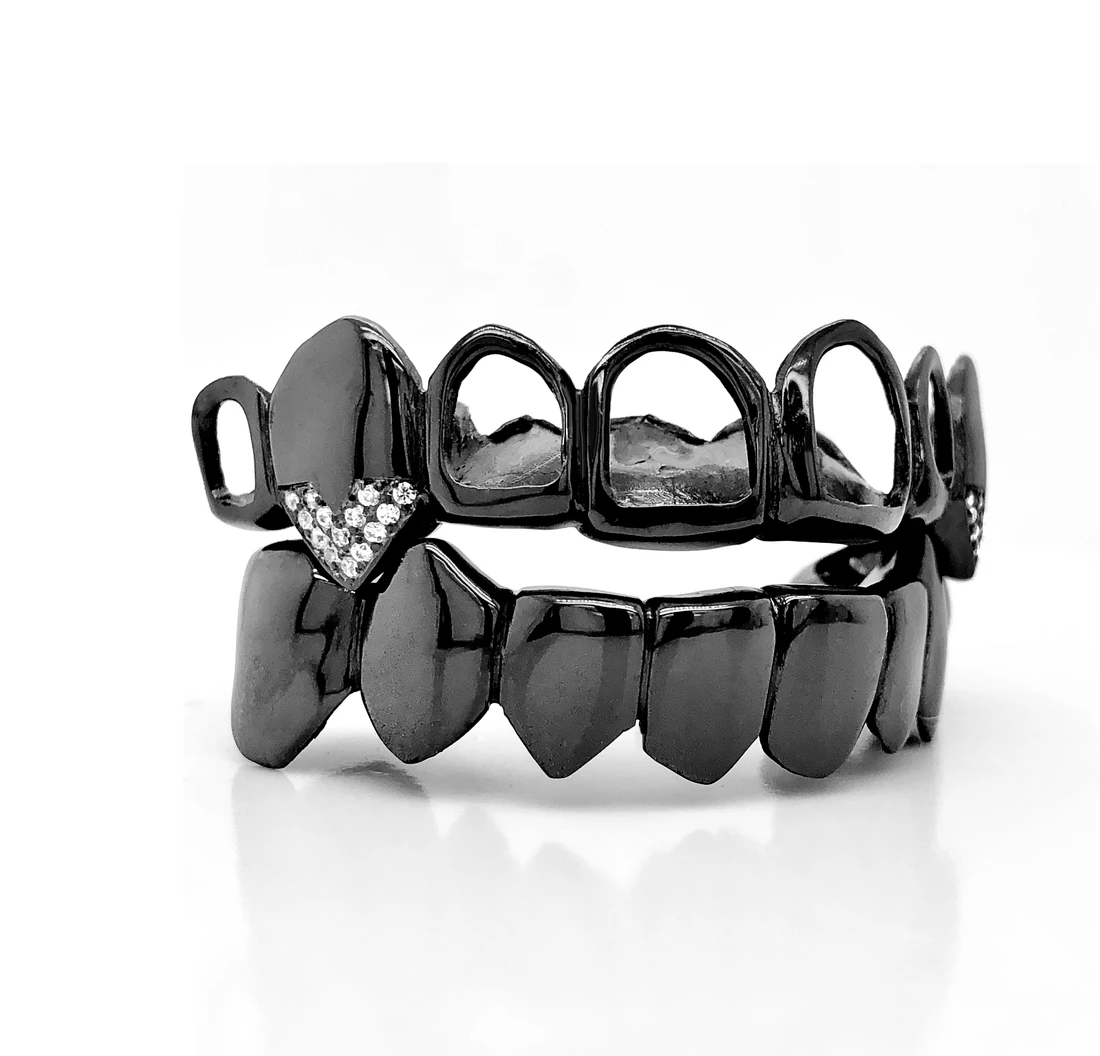 26. Yello Gold Upper 2 Teeth Grillz Cap Eye Design with Rhinestones.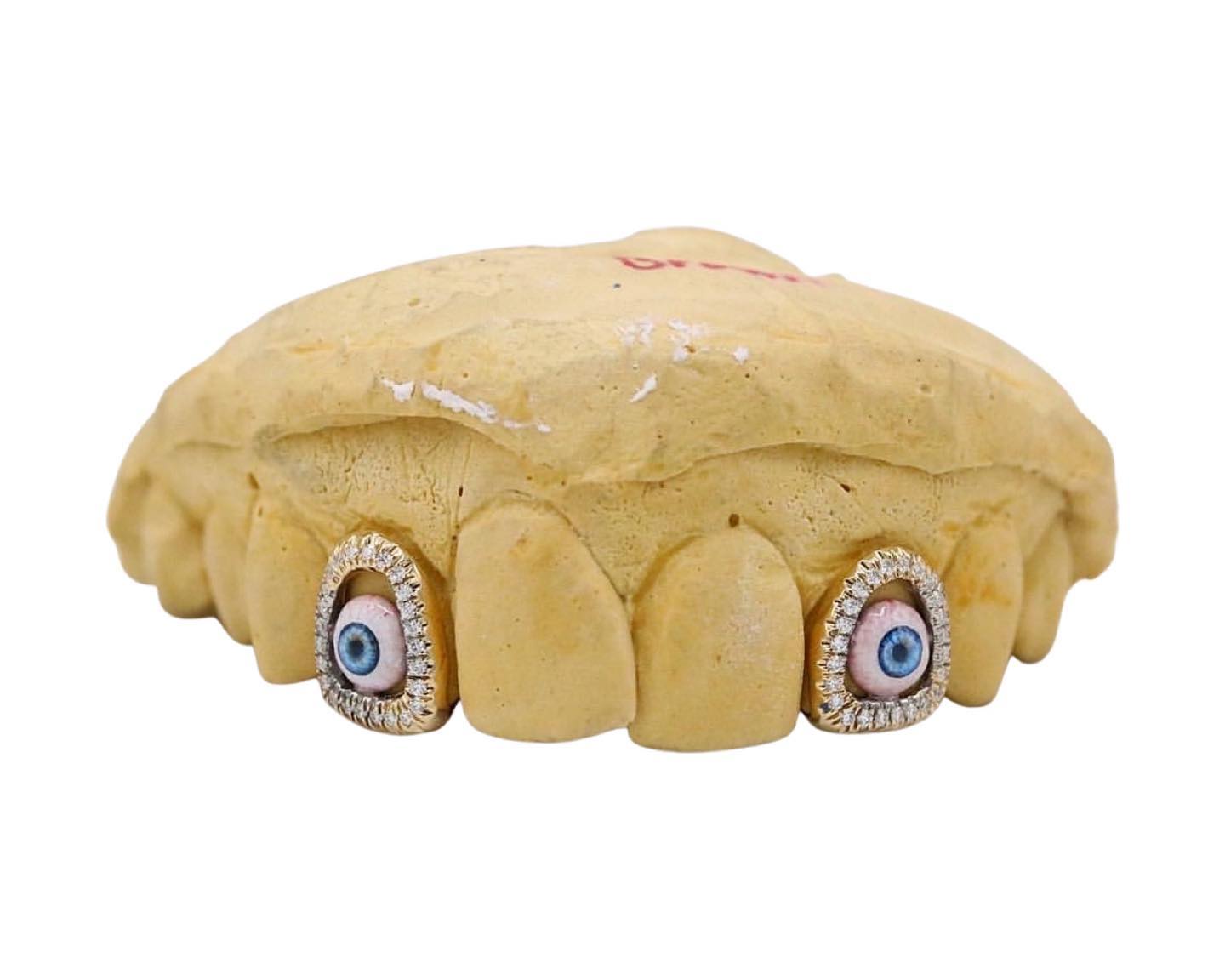 27. Yellow Gold All Teeth Grillz with Colourful Rhinestones.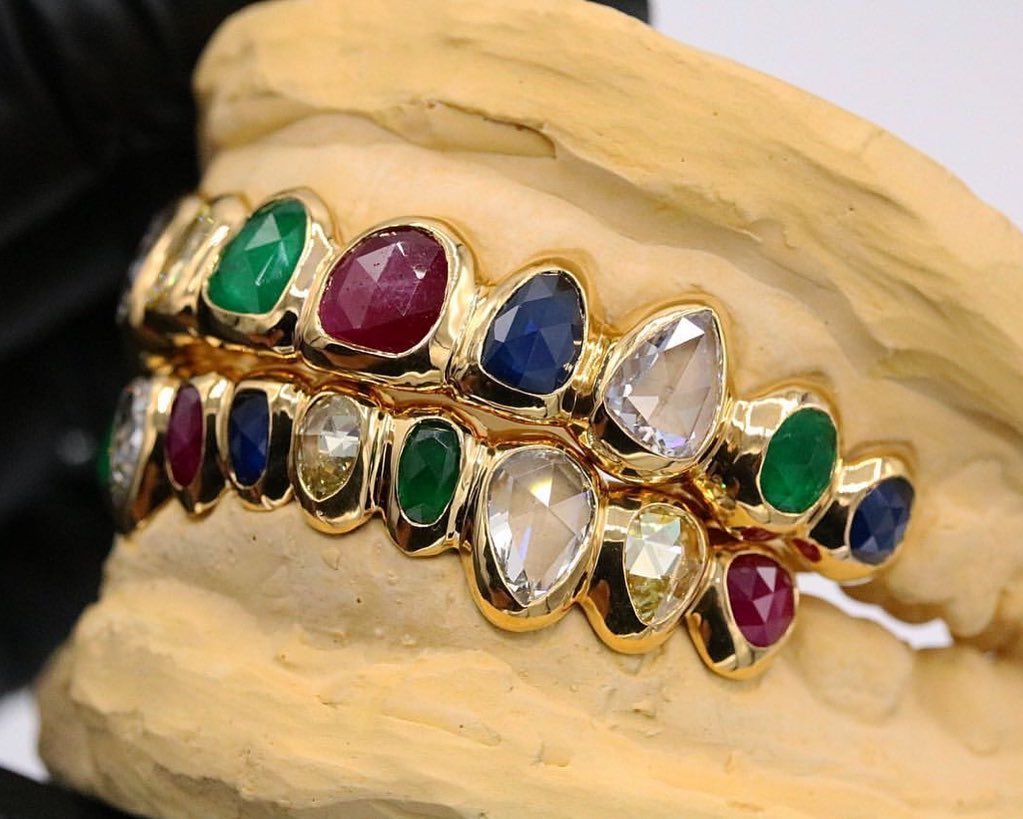 28. Yellow Gold Butterfly Design Single Tooth with Open Tooth Grill with Colorful Rhinestones.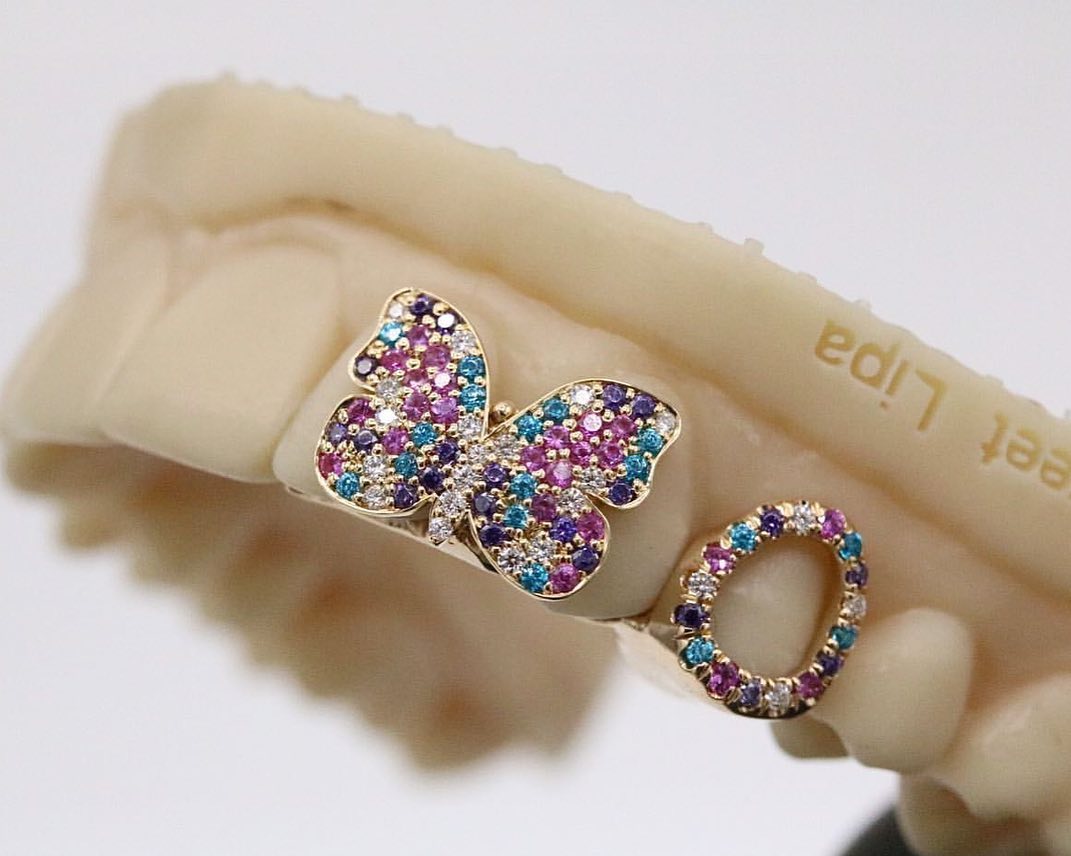 29. Yellow Gold All Teeth Grillz with The Last Sabbath Day and Rhinestones.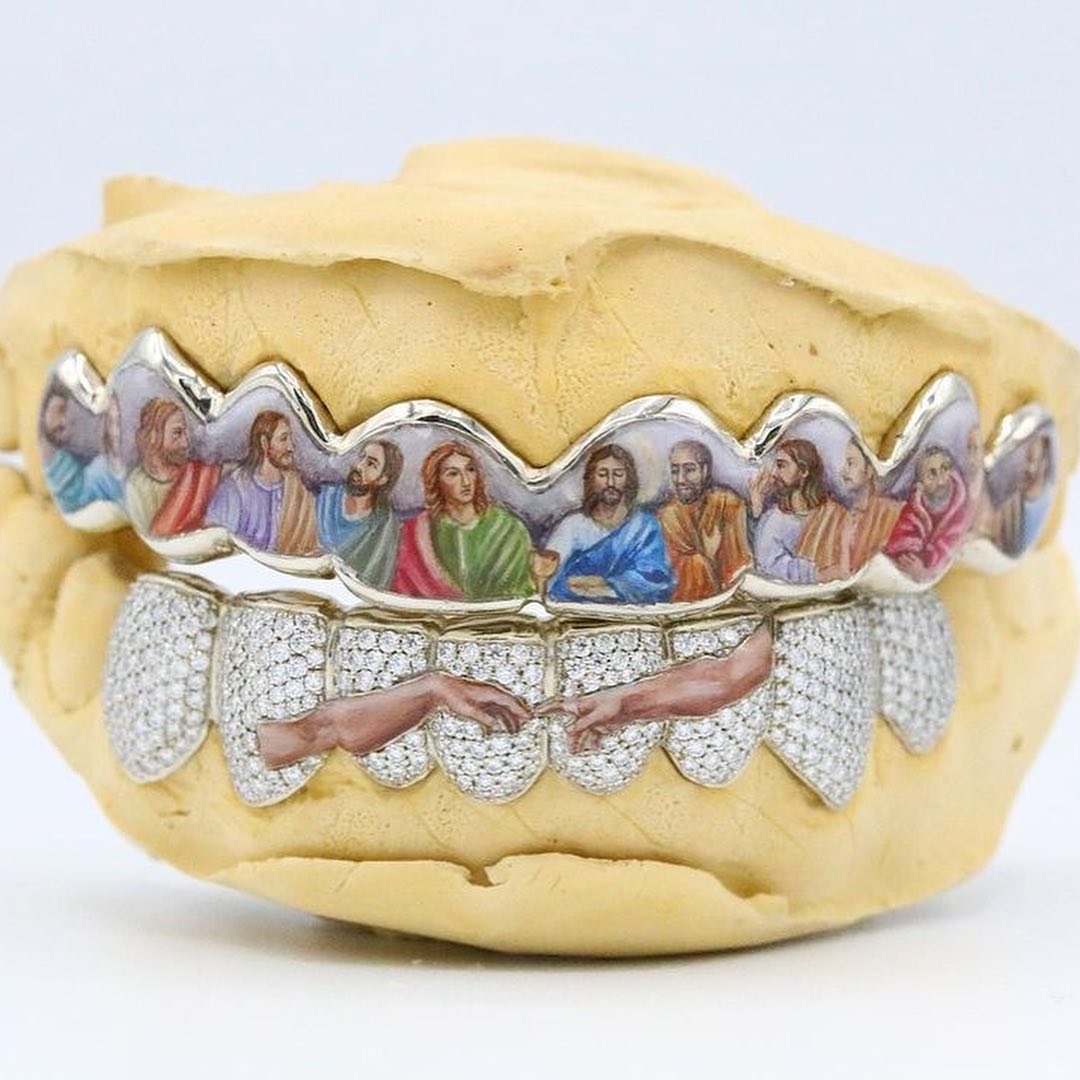 30. Yellow Gold Teeth Grillz with Opal Stones and Colorful Rhinestones.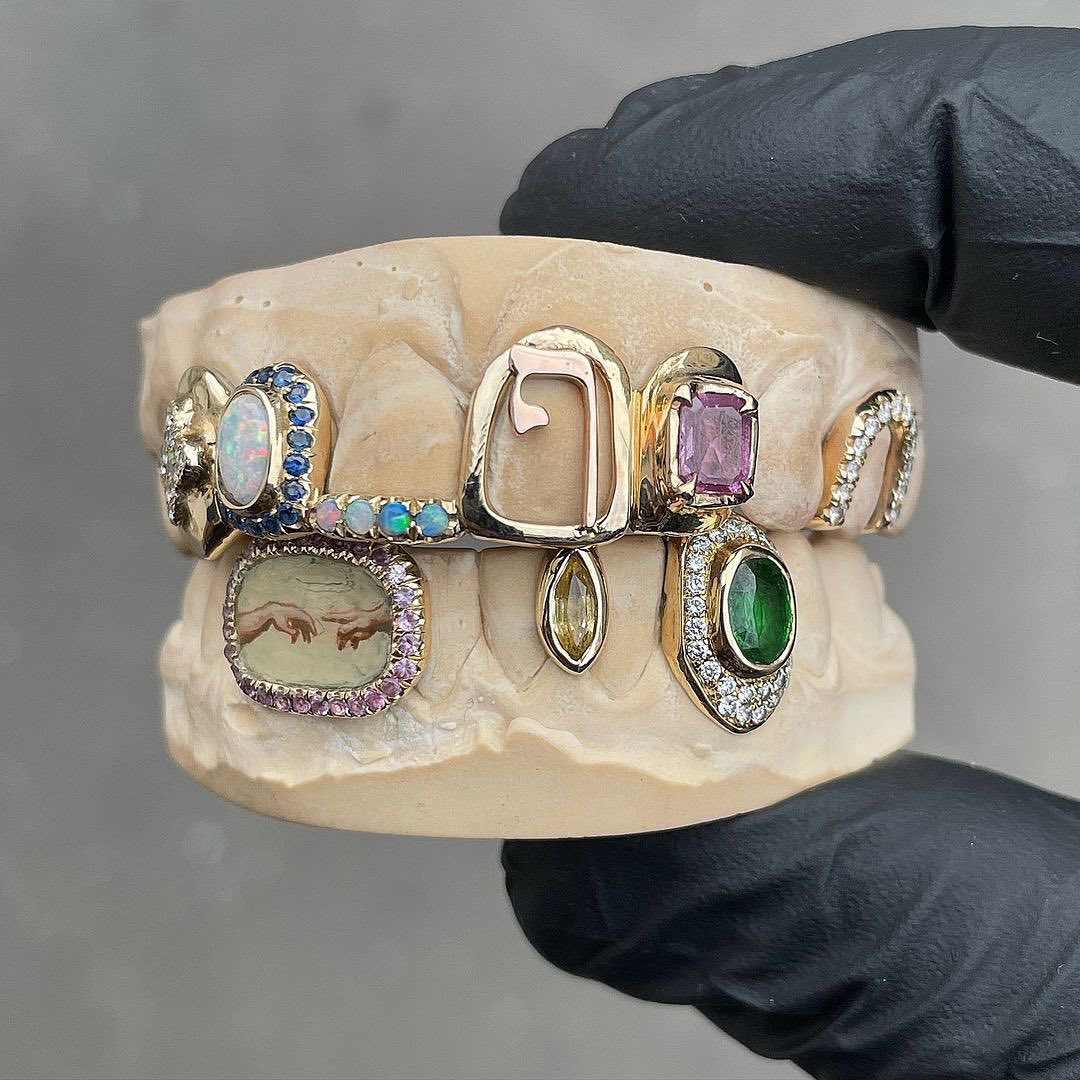 31. Silver Teeth Grillz with Green Rhinestones.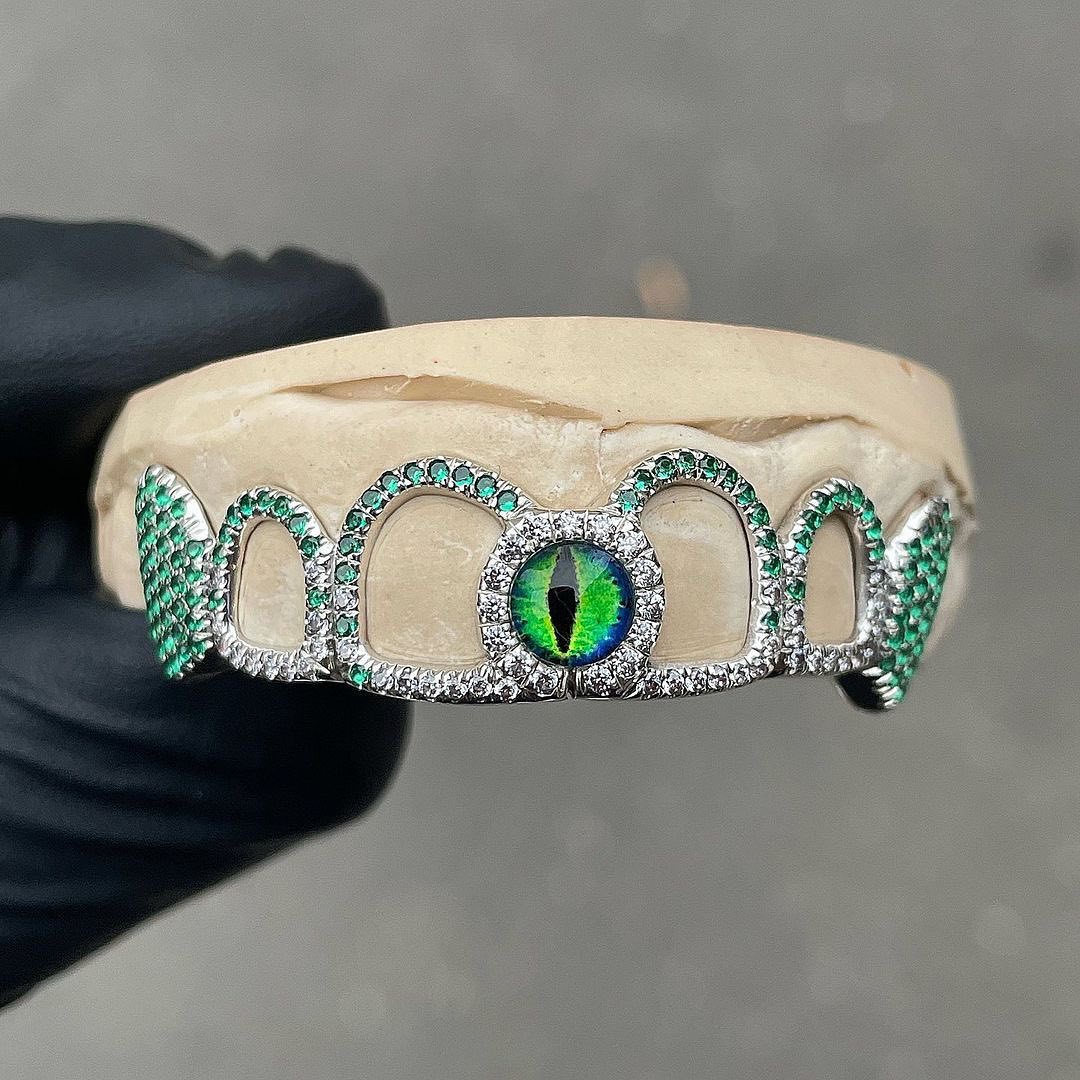 32. Yellow Gold Two Teeth Grillz with Black Opal Stone.
33. 10 Top and Down Silver Teeth Grillz with Rhinestones.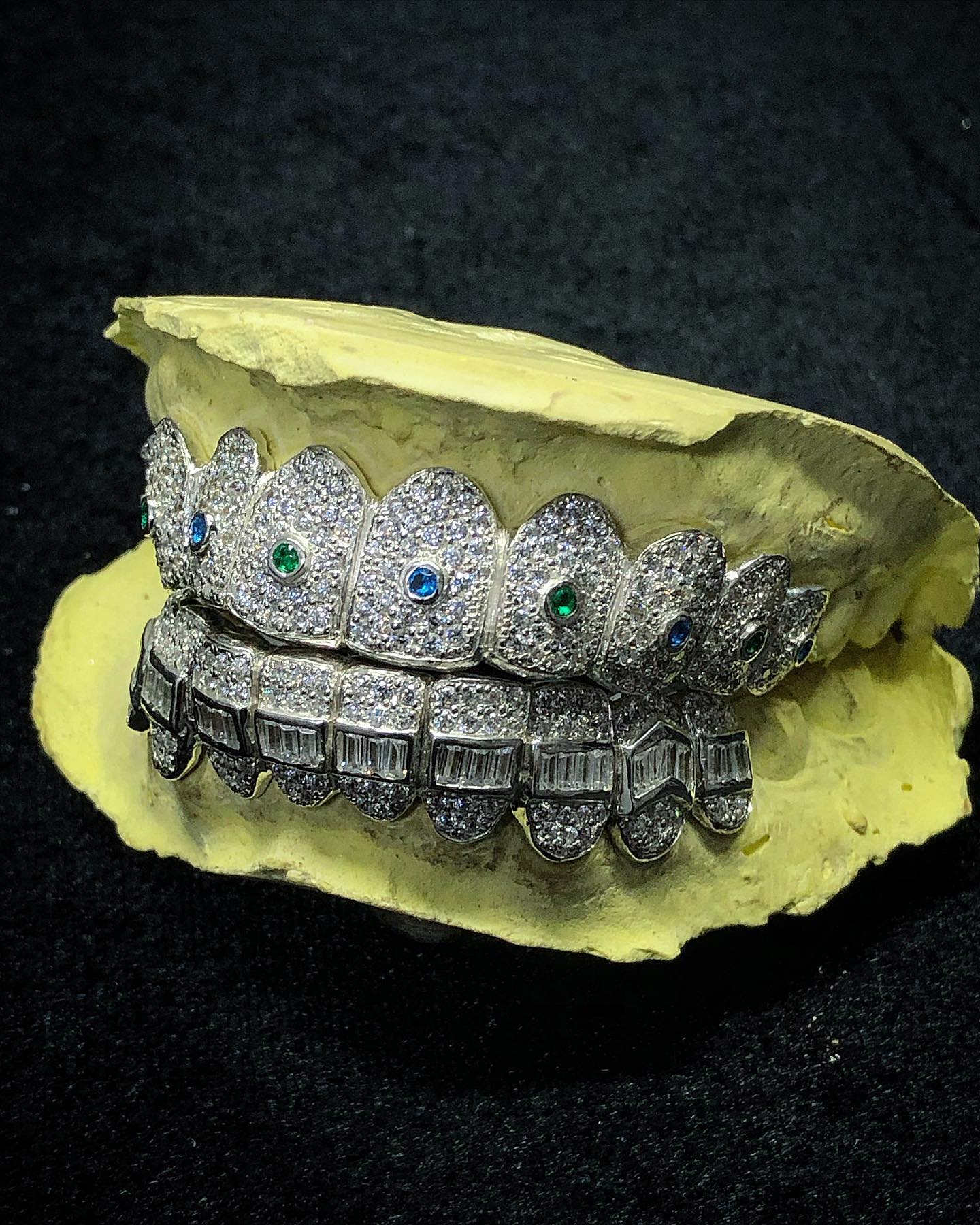 34. White Gold Diamond Strip Bar with Rhinestones for Lower Teeth.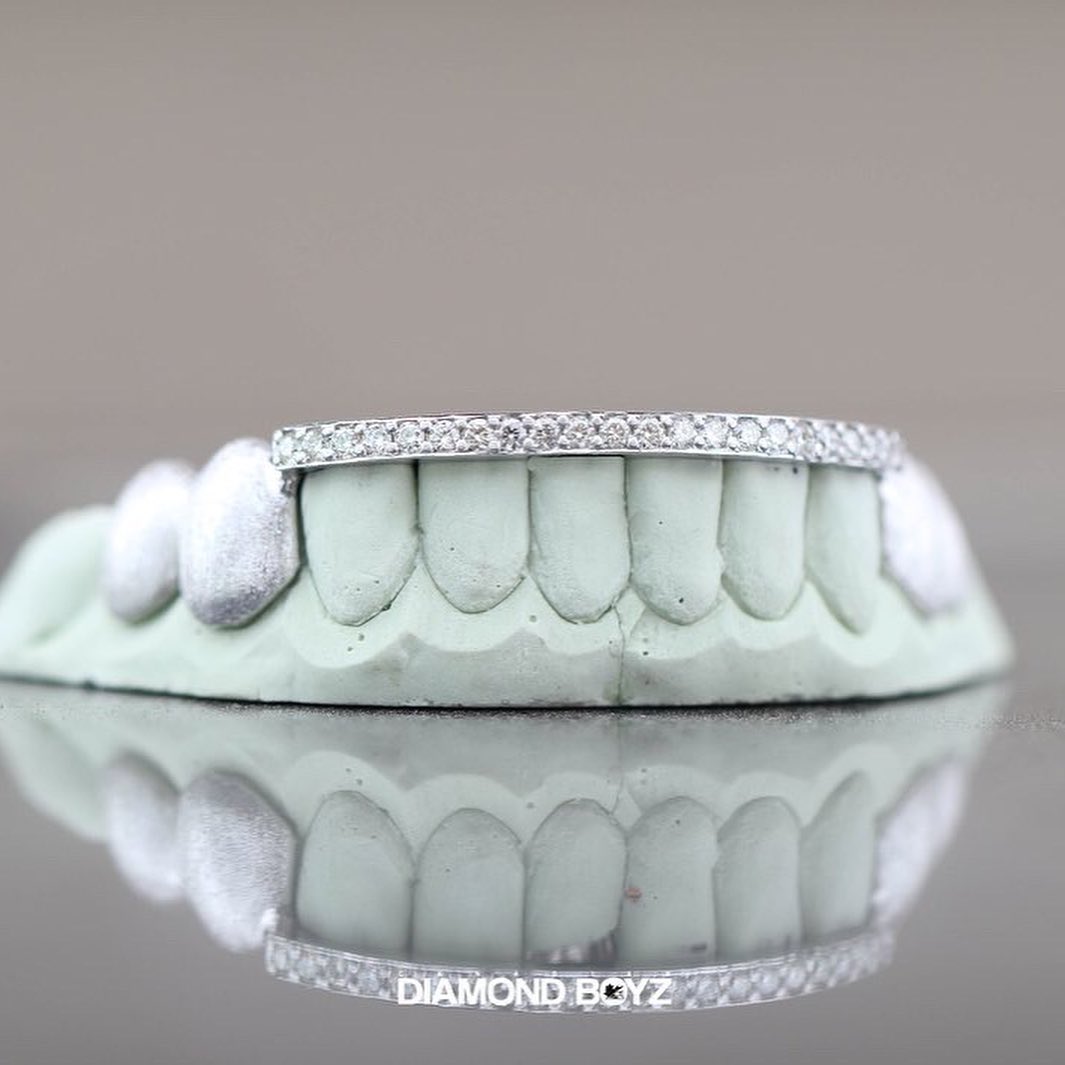 35. Yellow Gold Bottom Two Teeth Grillz with Clear Rhinestones.