Best Instagram red sequin dress bling. Because a good shiny shock of scarlet will ALWAYS get you noticed.
Yes, poppets, if you want to maximize the look at me factor throw on a sequin dress.
And if you want to take things to DEFCON Bling make it a RED sequin dress.
Hands up if you do NOT own a red sequin dress.
What on EARTH are you doing wasting time putting your hand in the air?
Get out there are get yerownself a red sequin gown IMMIJ.
You might be wondering when you would ever wear a red sequin dress.
There's obviously every day of the week.
But where exactly?
The answer is, ANYdamnwhere you want.
But supermarkets and PTA meetings spring STRAIGHT to Miss Cee's furtive mind.
And speaking of minds, your kids will lose theirs ifn you wear that extremely bright sequin concoction to their next baseball game.
Or basketball.
Or whatever sport you've indentured them into to get them out of the house.
And there'll be NO mistaking which child is yours.
Just look for the face that's as scarlet as your courtside sequin dress.
Then keep that shiny red baby when you get home.
Cook the dinner in it.
Or do what Miss Cee does.
Order the dinner and have it delivered.
Either way, you're going to be giving a WHOLE passel of vibes to your significant other.
JESSICA RABBIT red sequin dress vibes.
I'm not bad…I'm just drawn that way vibes.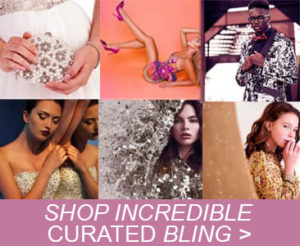 Except you ARE bad.
Bad to your blinged-out bones.
And all because you slathered over the best, brightest and REDDEST sequin dress inspo below.
Chickadees, here at the SequinQueen Sparkling Life Magazine we WANT to enable your sequin clothing addiction.
So naturally we've got even MORE stunning examples on our Pinterest board for glittering lovers of red sequin dresses.
So get your sparkly scarlet groove on, today kids.
1. Best Instagram Red Sequin Dress Bling: Long Handmade Sequin Dress in Diamond Shape Metallic Red Paillette Sequins.
2. Shimmering Sequin Lace Strapless Neckline Sheath Evening Dress.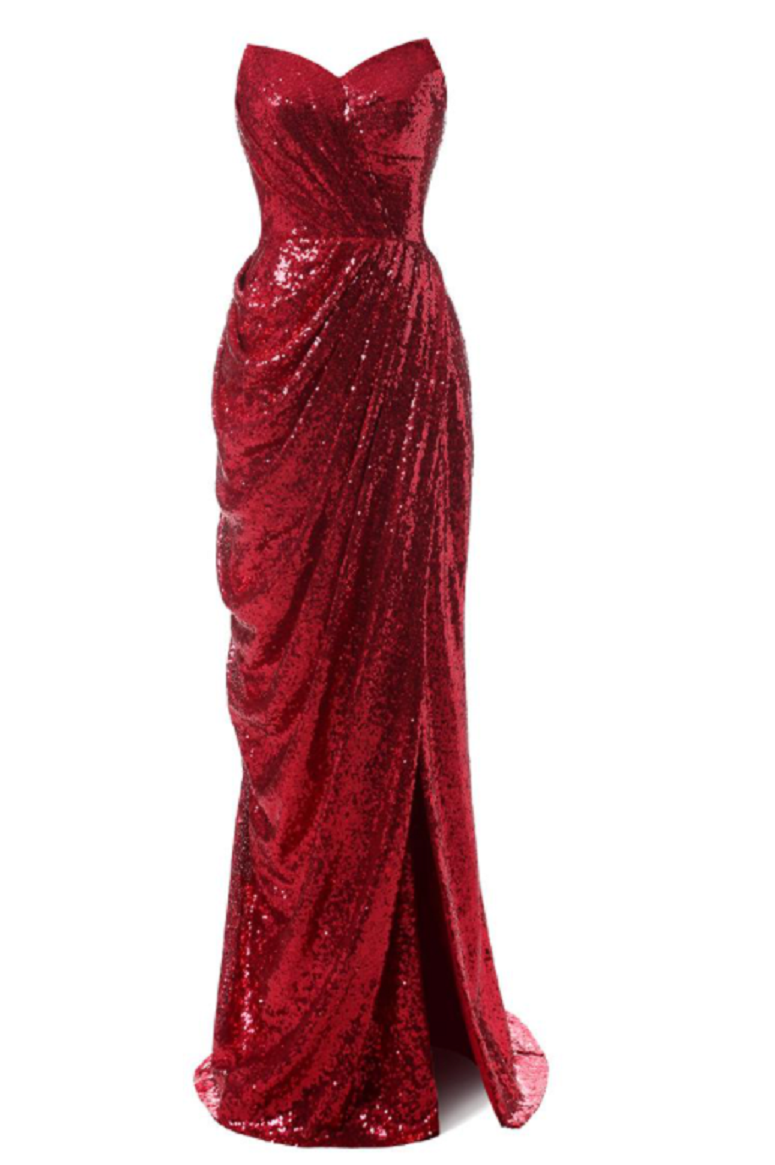 3. Sleeveless Evening Sequin Embellished Corset Long Dress with Lace.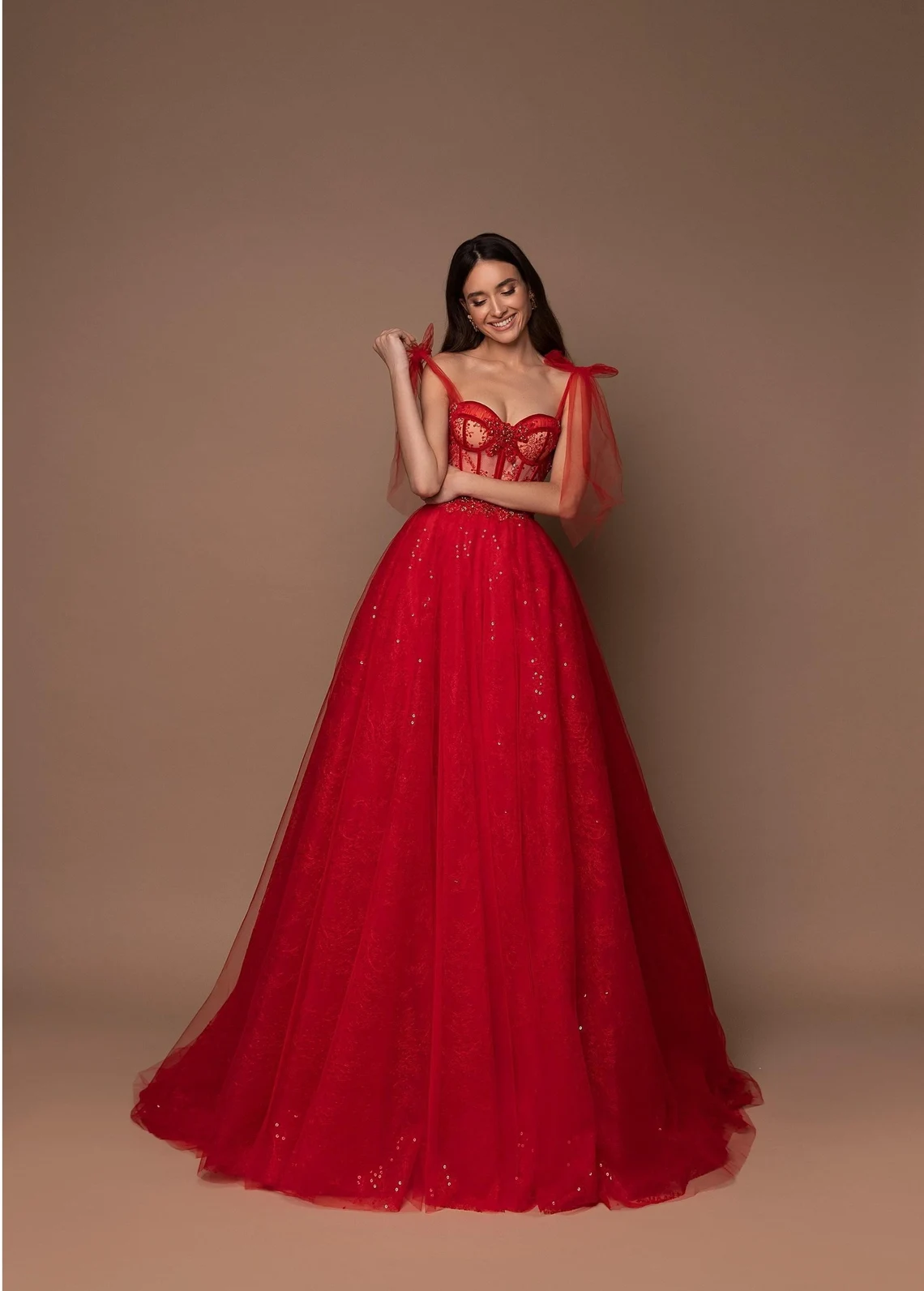 4. Red Sequin, Sparkly Cocktail Mini Dress with Long Sleeves.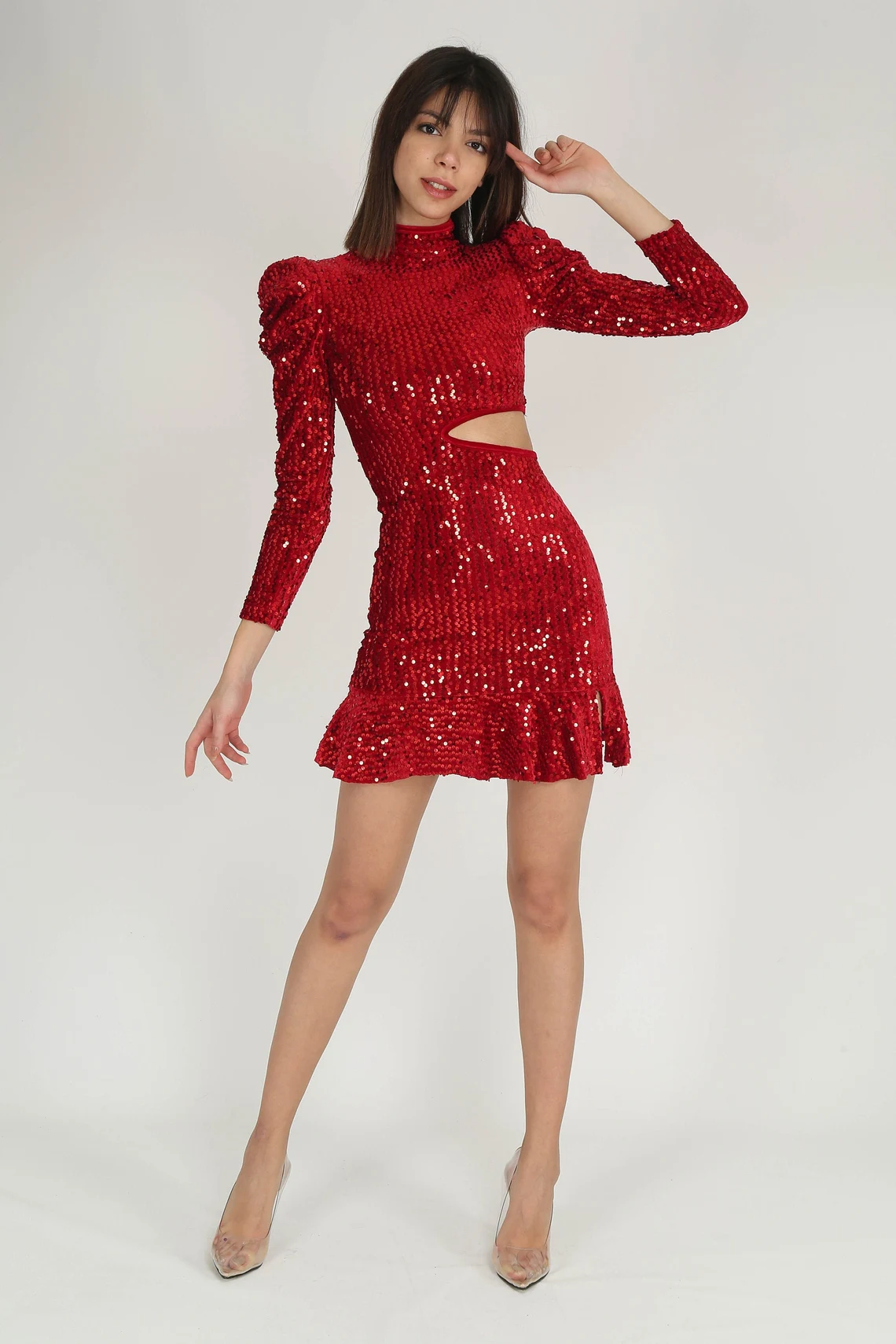 5. Lantern Long Sleeve Allover Sequin Party Short Dress with V-Neck.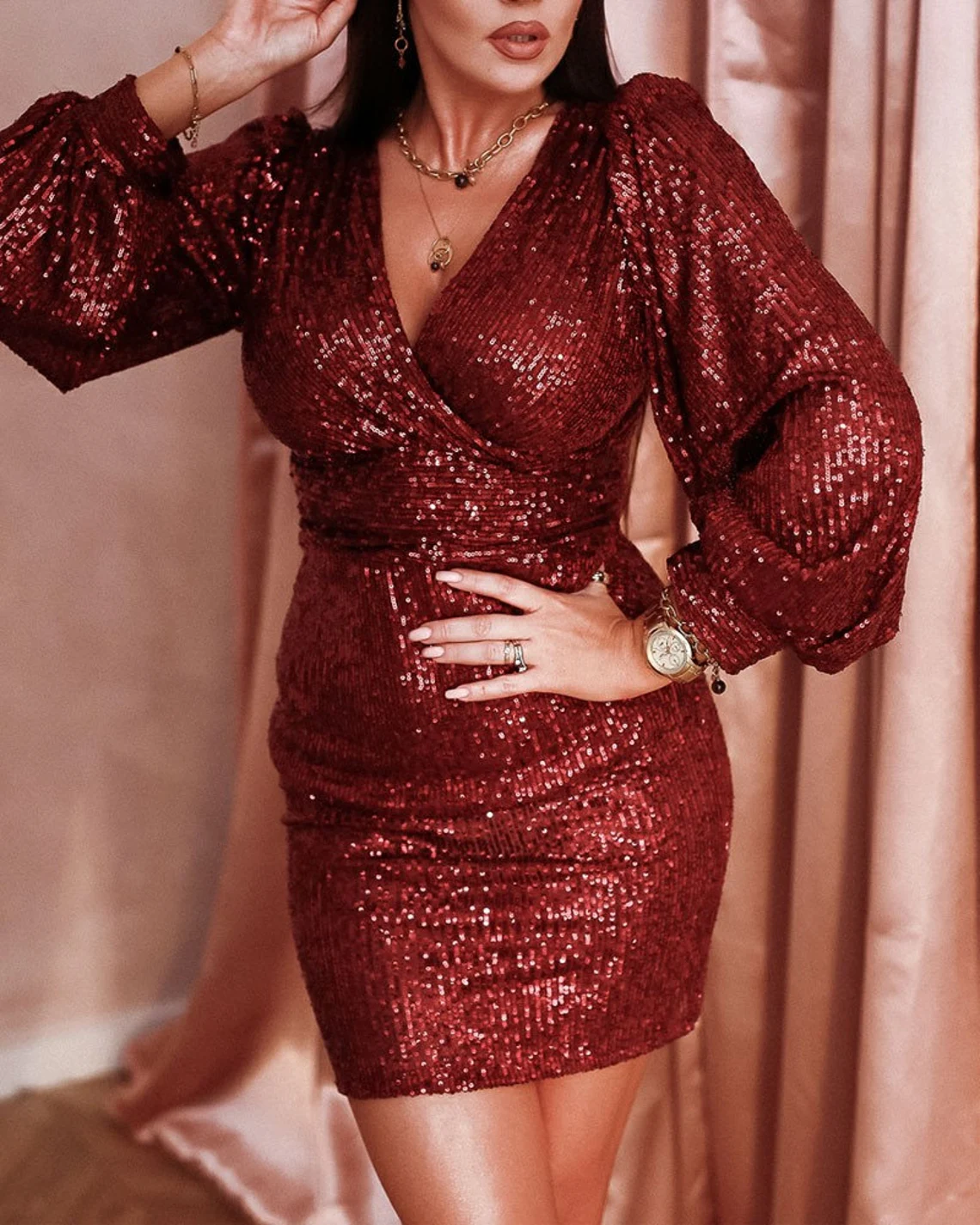 6. Elegant Red Sequin Dress with V-Neck Backless High Split Maxi Spaghetti Strap.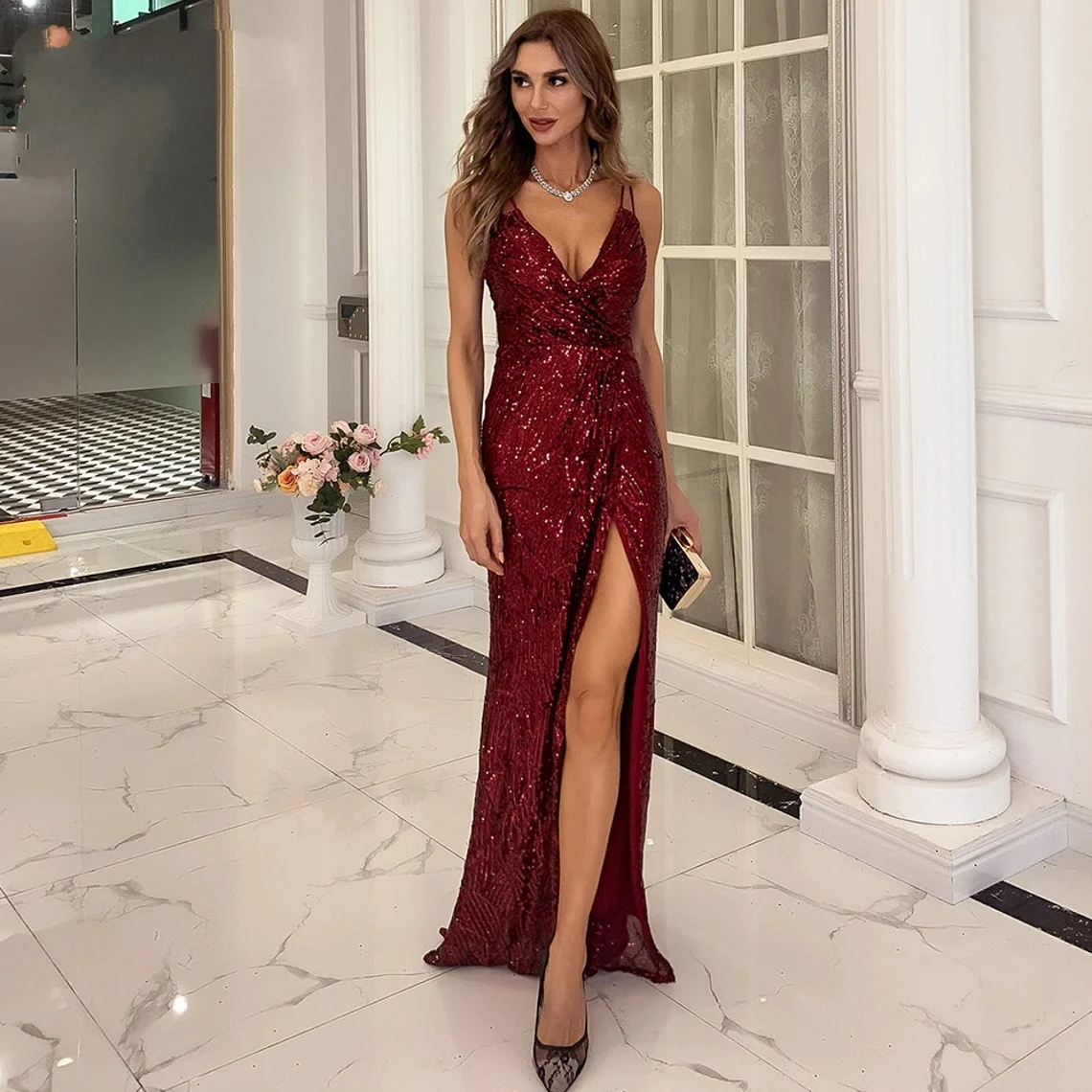 7. Cut Out Sides V-Neck Open Back A-Line Red Sequin Maxi Evening Dress.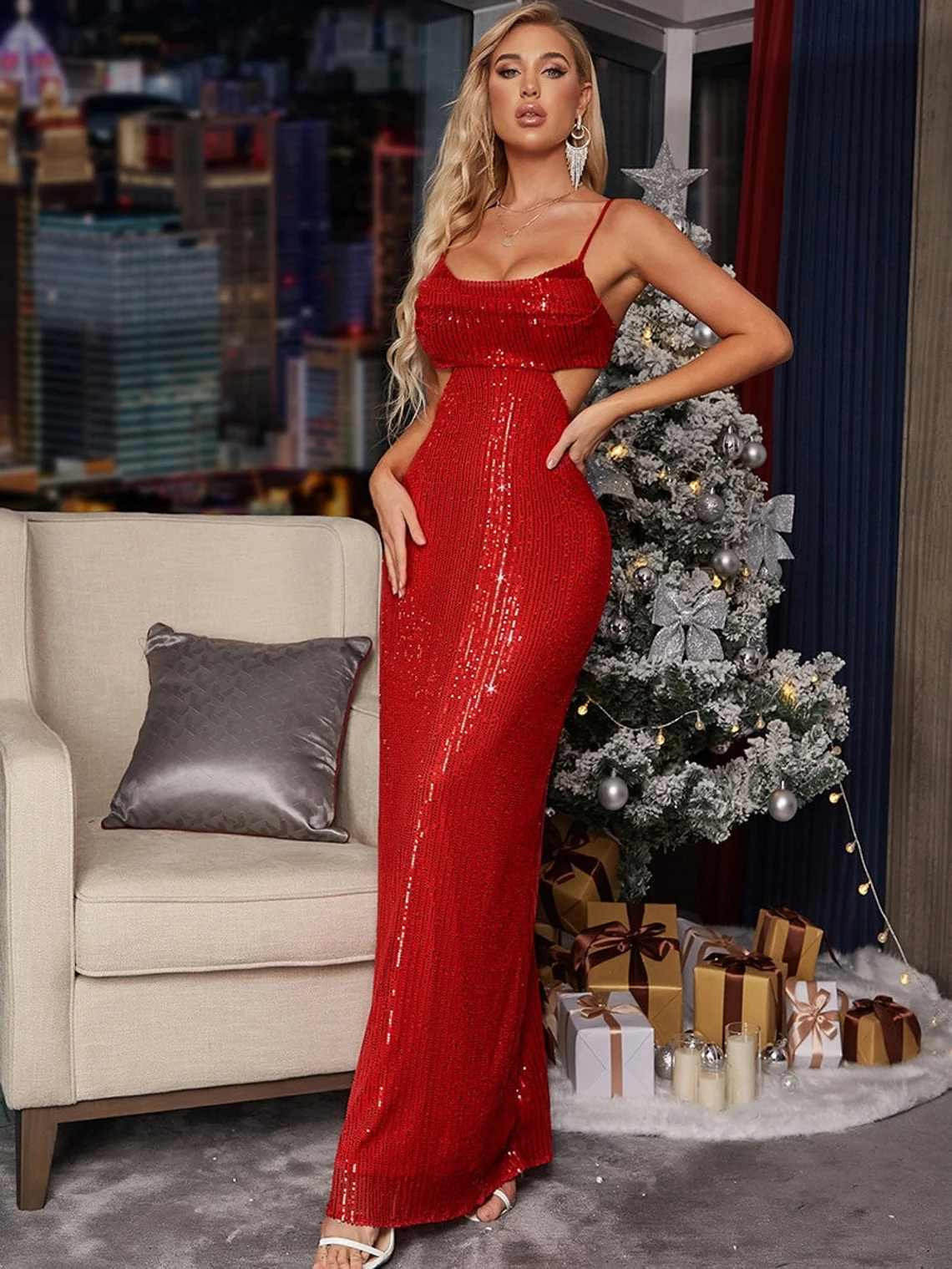 8. Sweetheart Neck Red Lace Long Mermaid Gown with Short Sleeves and Embellishments.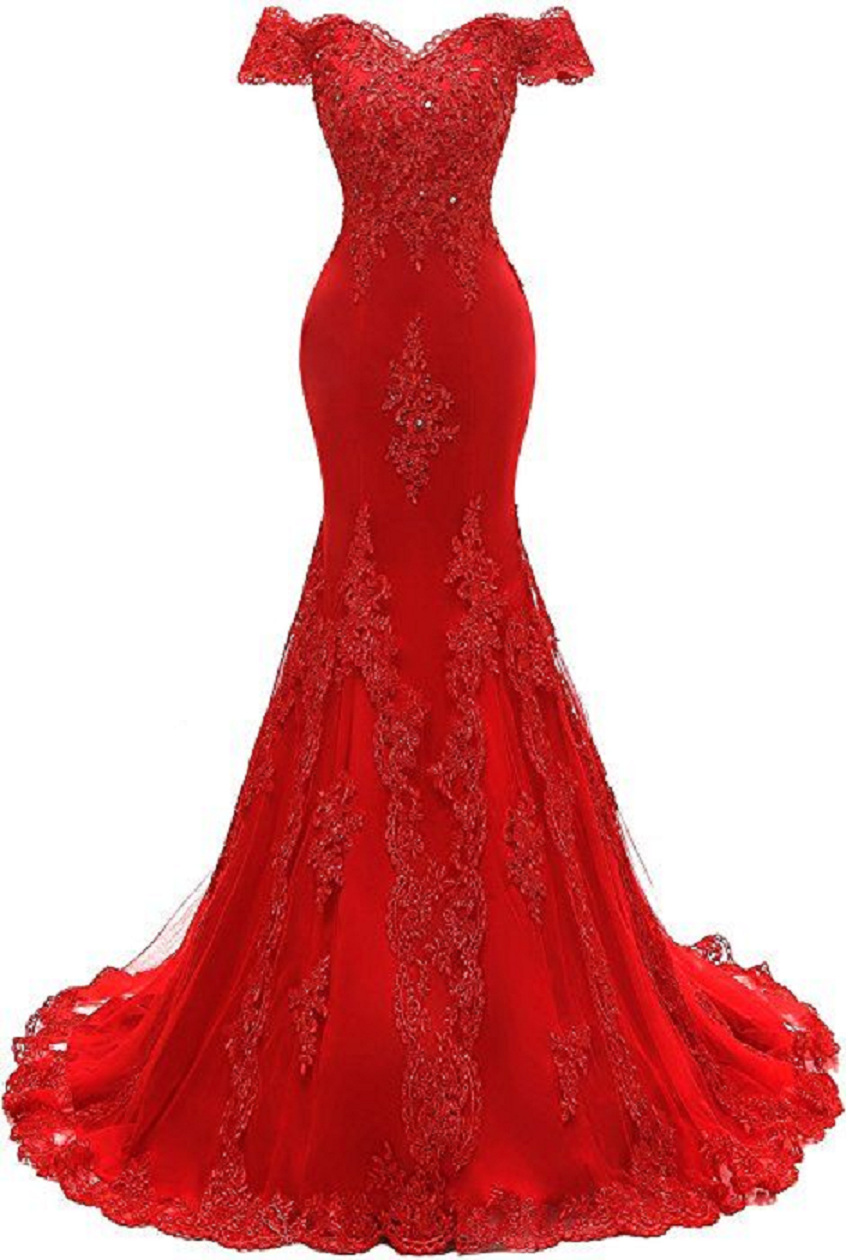 9. Plus Size Mia Sequin Dress in Wine Red Color with Long Sleeves and Above The Knee Skirt.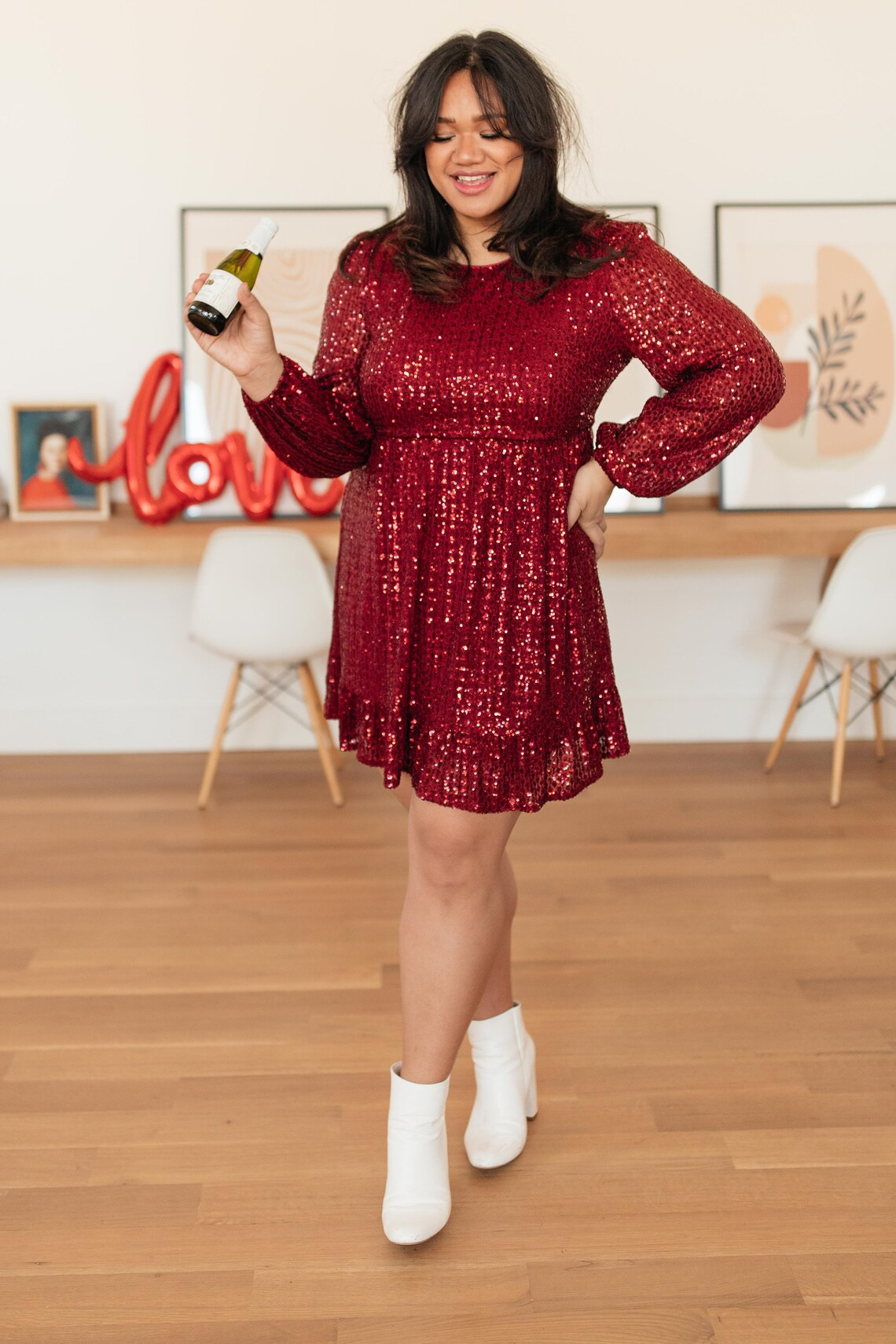 10. Plus Size Lace Sequin Evening Short Dress with 3/4 Sleeves.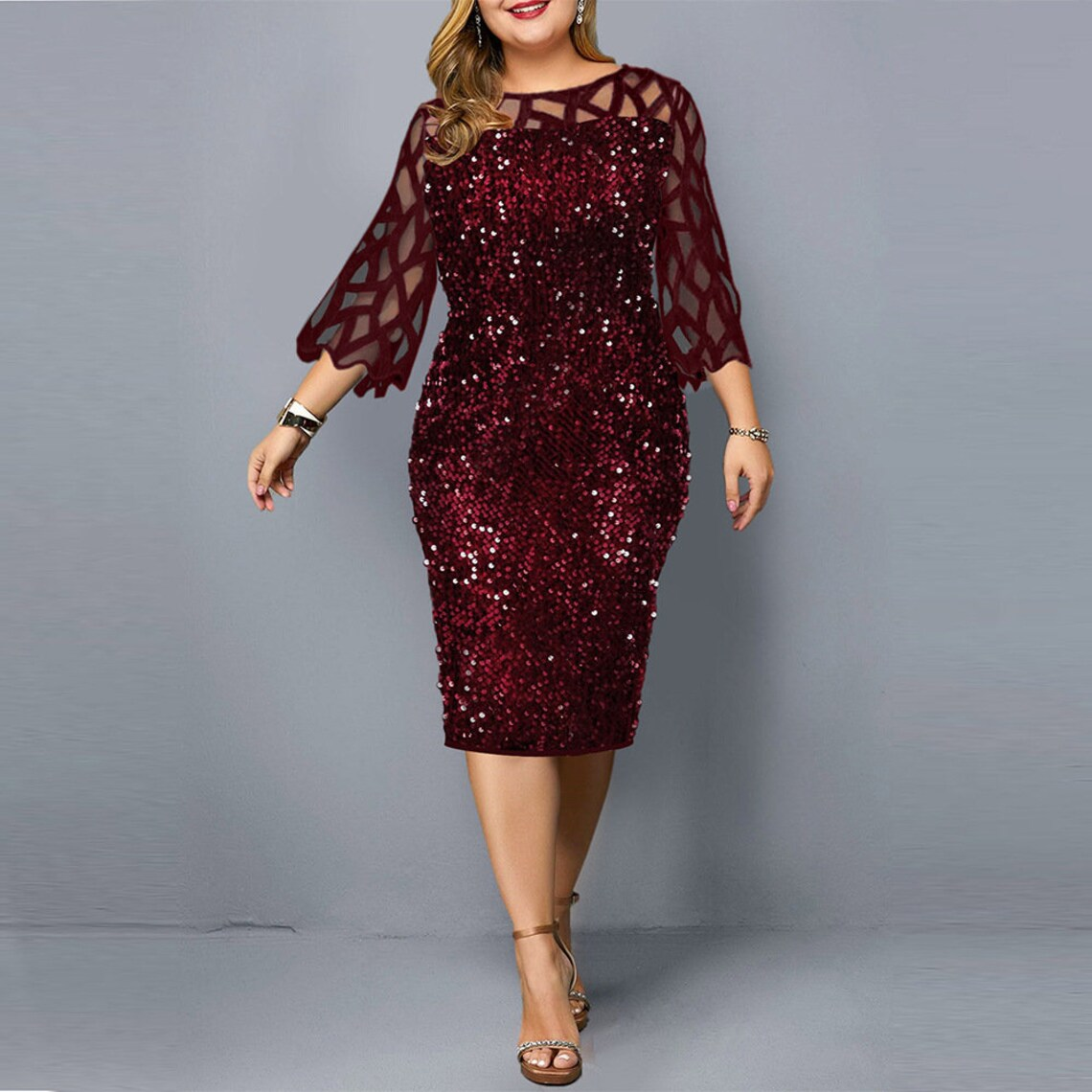 11. Red Sequin High Slit Gown with Spaghetti Straps and Open Back Gown.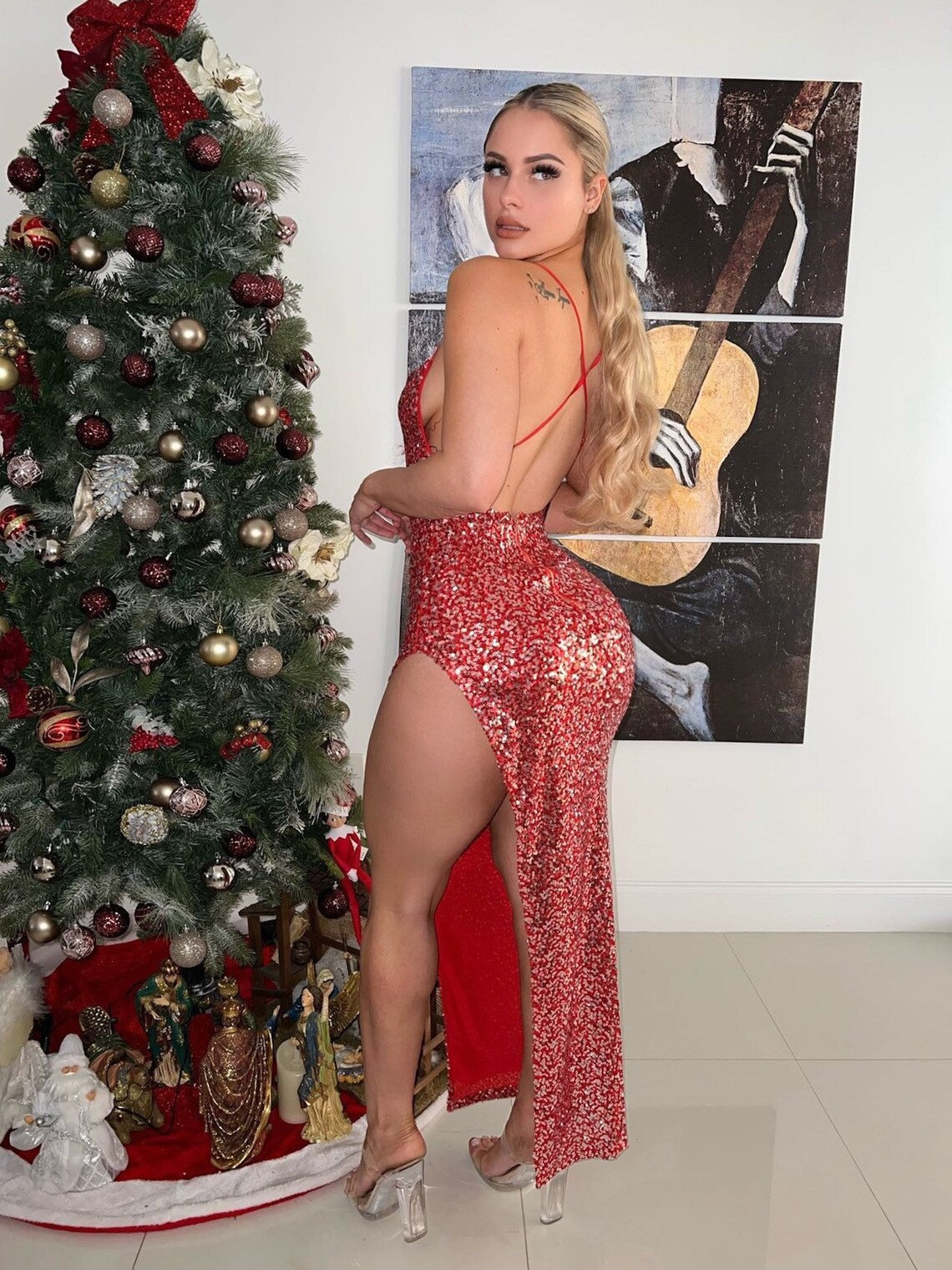 12. Best Instagram Red Sequin Dress Bling: Leopard Printed Glitter Red Elegant Mini Bodycon Dress with Long Sleeves.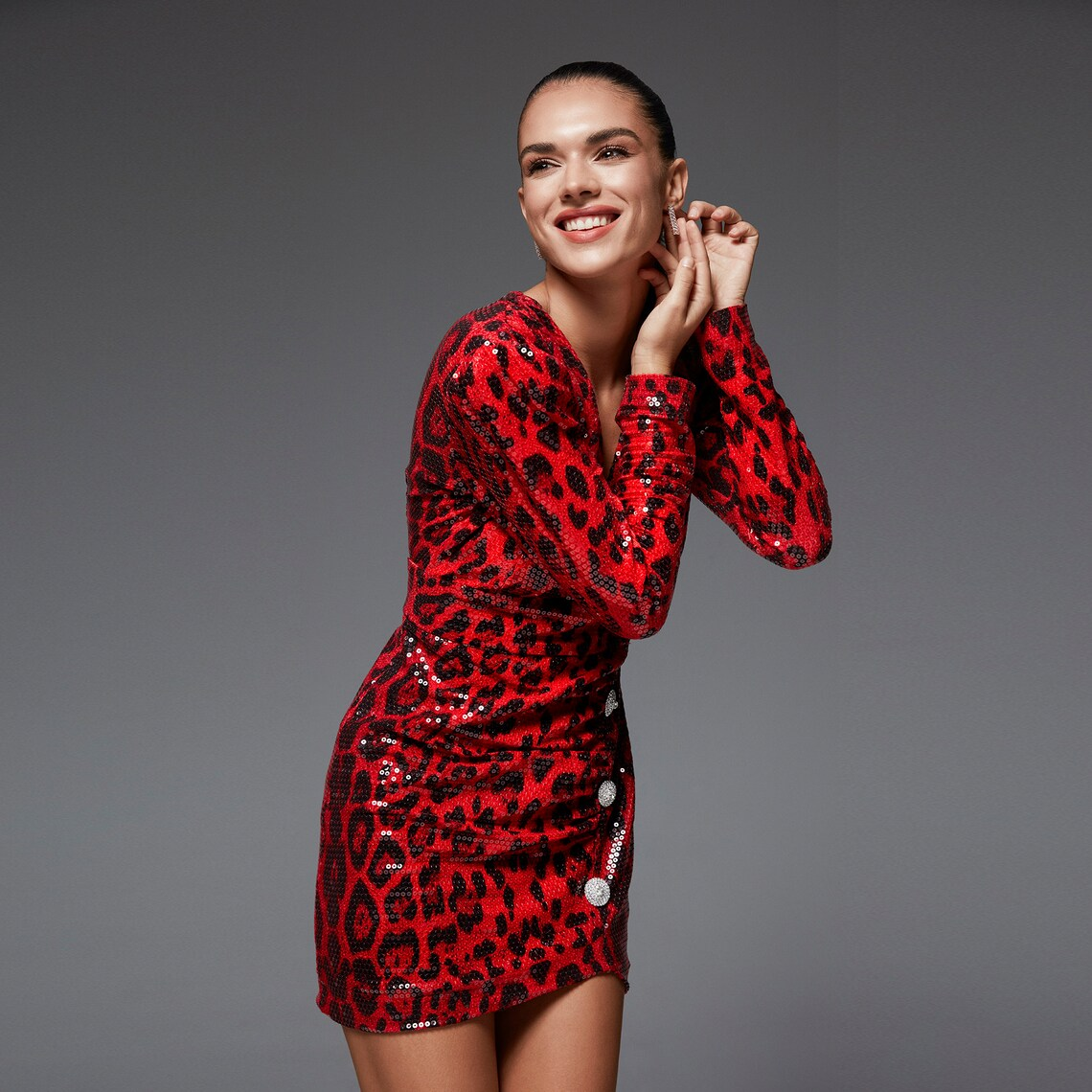 13. Plus Size Midi Burgundy Velvet Sequin Dress with V-Neck and 3/4 Sleeves.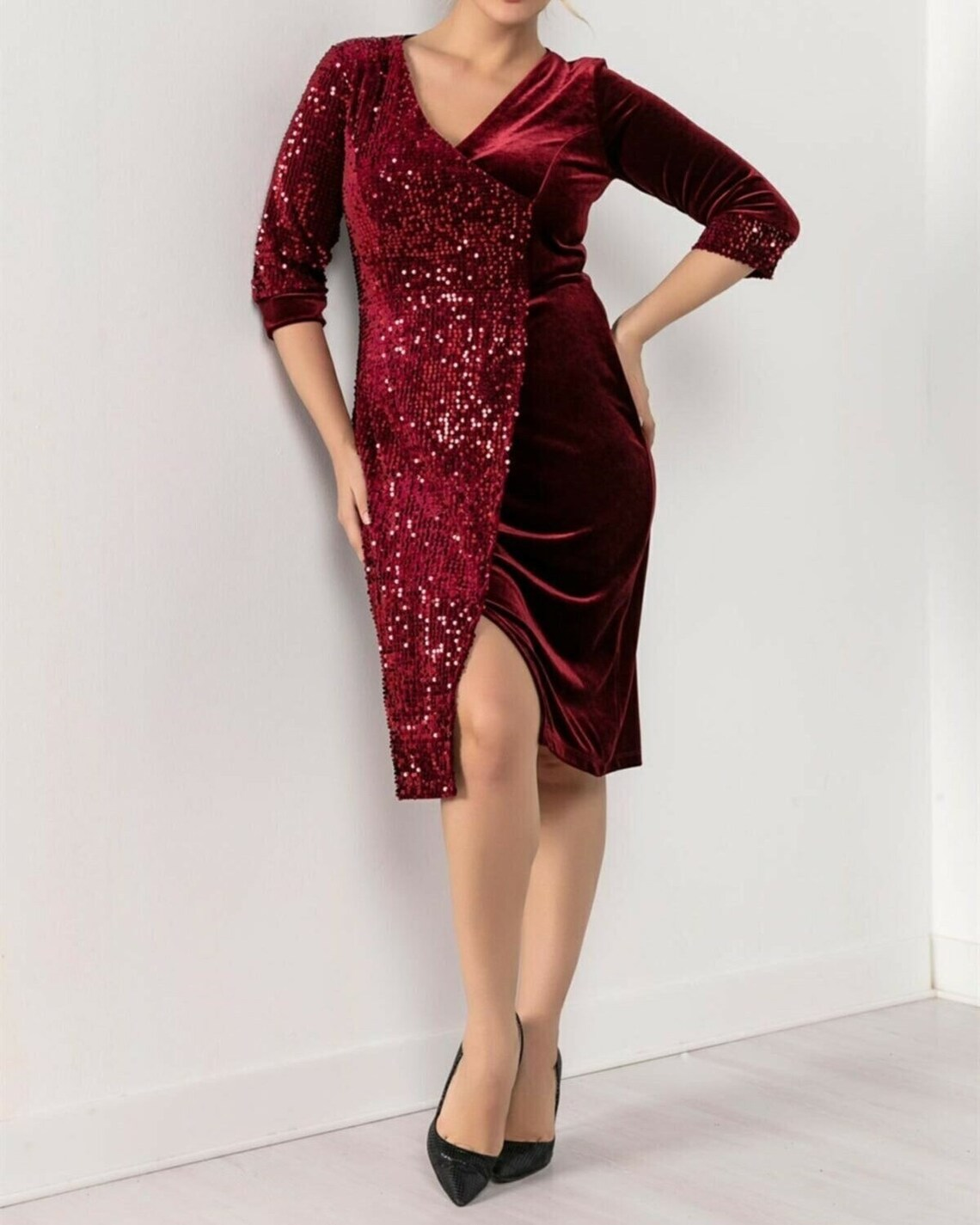 14. Long Sleeve Sequin Party Midi Dress with V-Neck.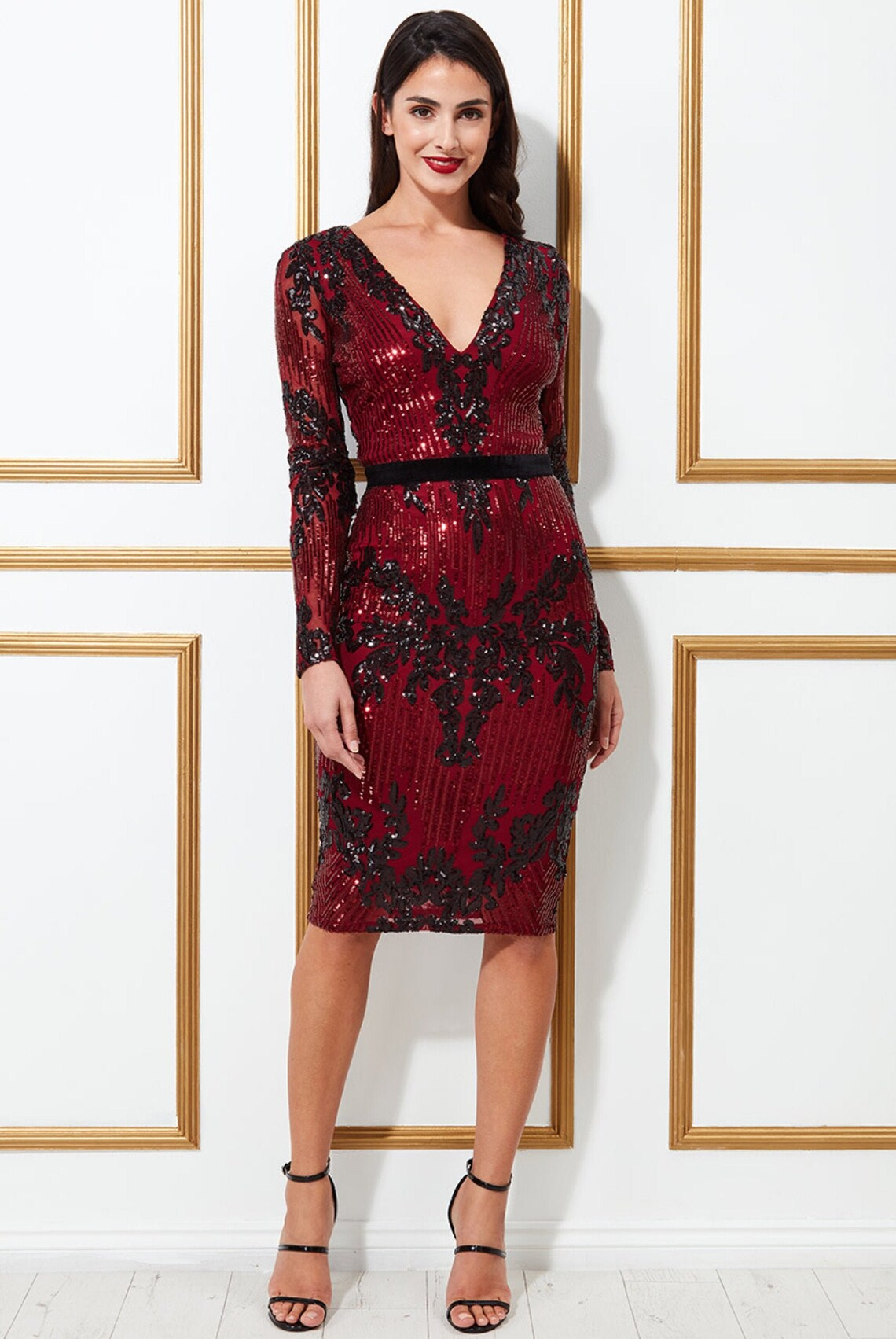 15. Best Instagram Red Sequin Dress Bling: Sparkly Mermaid Red Sequin Prom Dress with One Shoulder Long Sleeves Gown.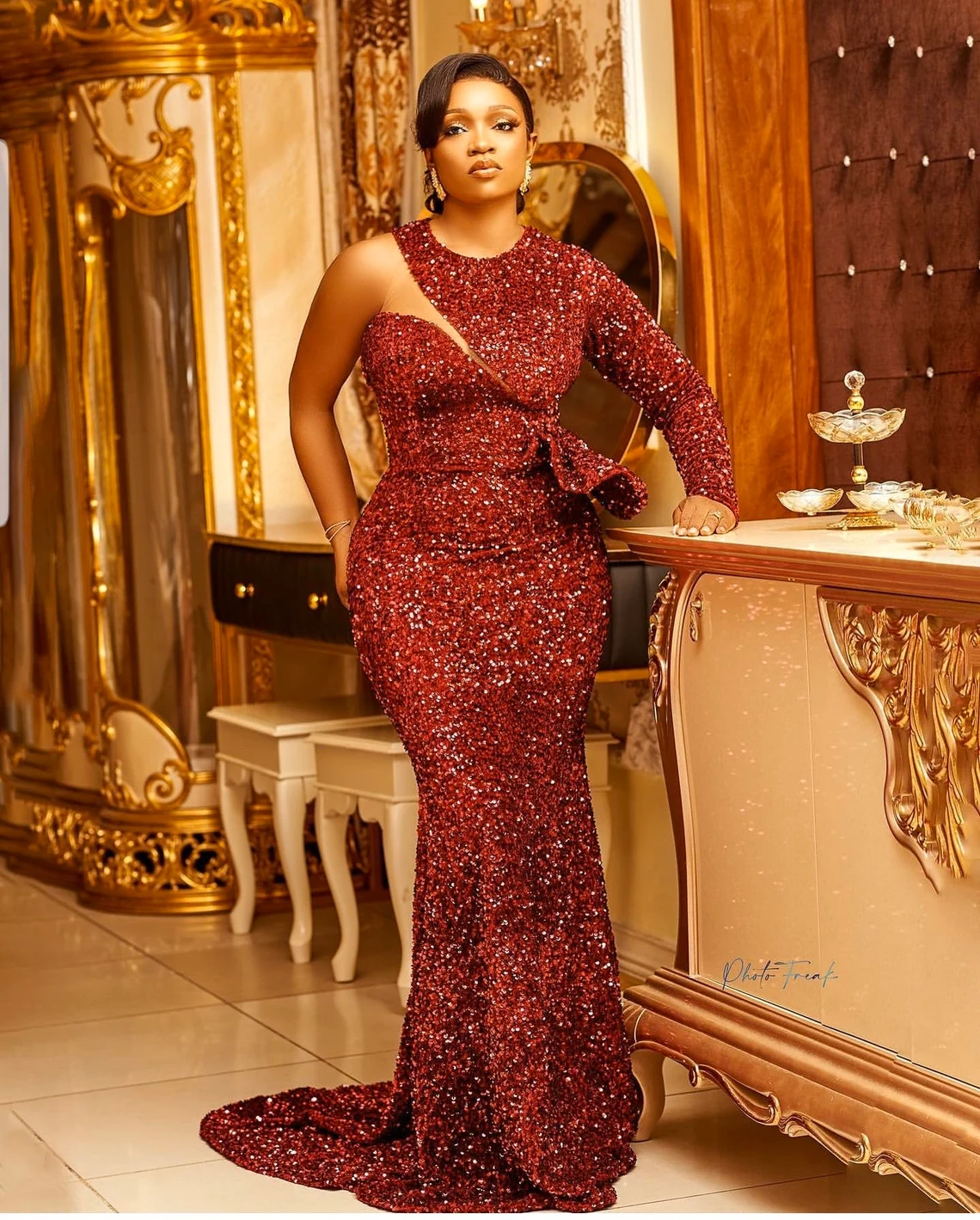 16. Fabulous Carnival Party Holographic Red Sequin Showgirl Dress with Open Back Cris Cross Straps.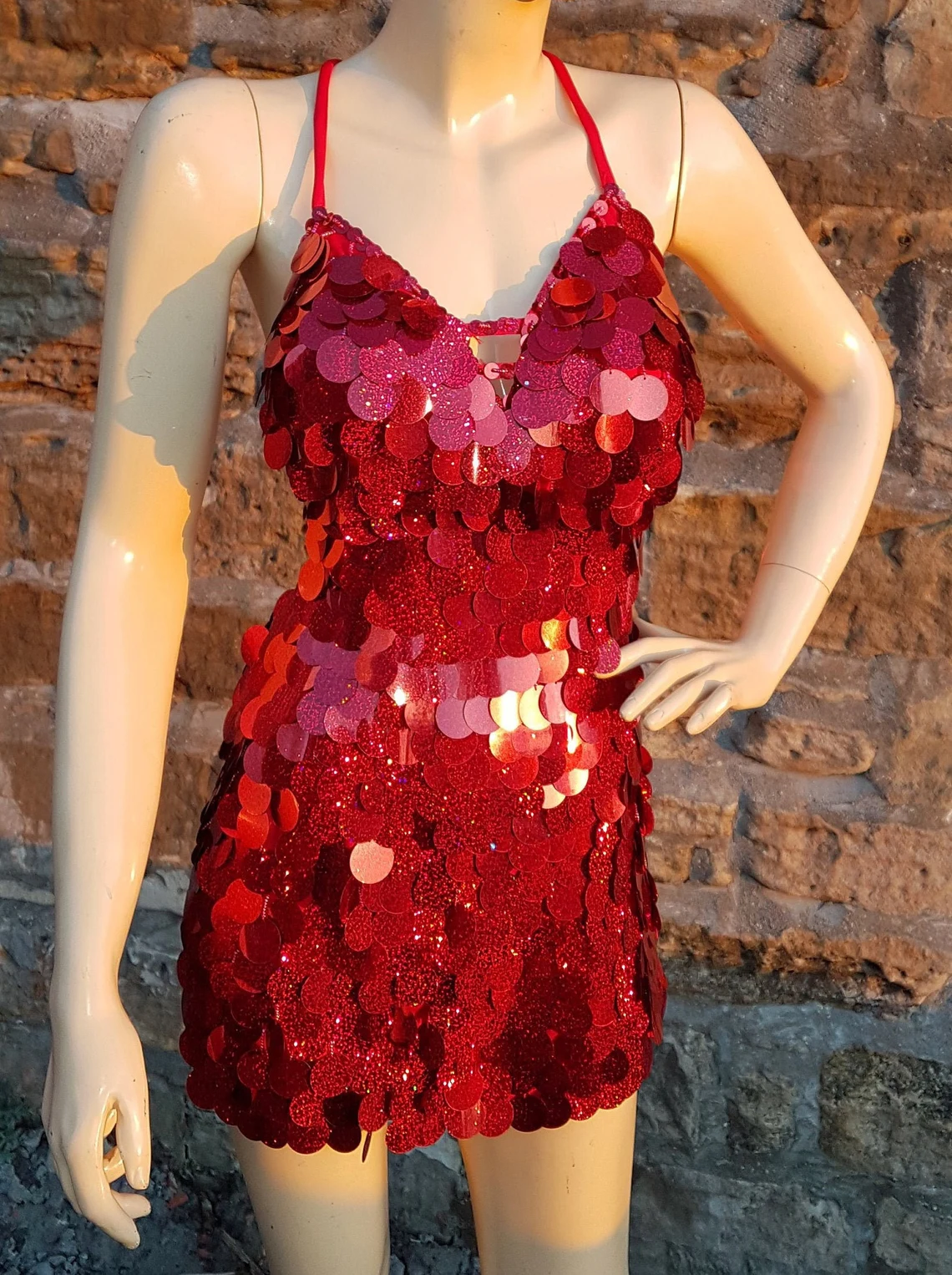 17. Red Glittering Sequin Gown with V-Neckline and A Scoop Back.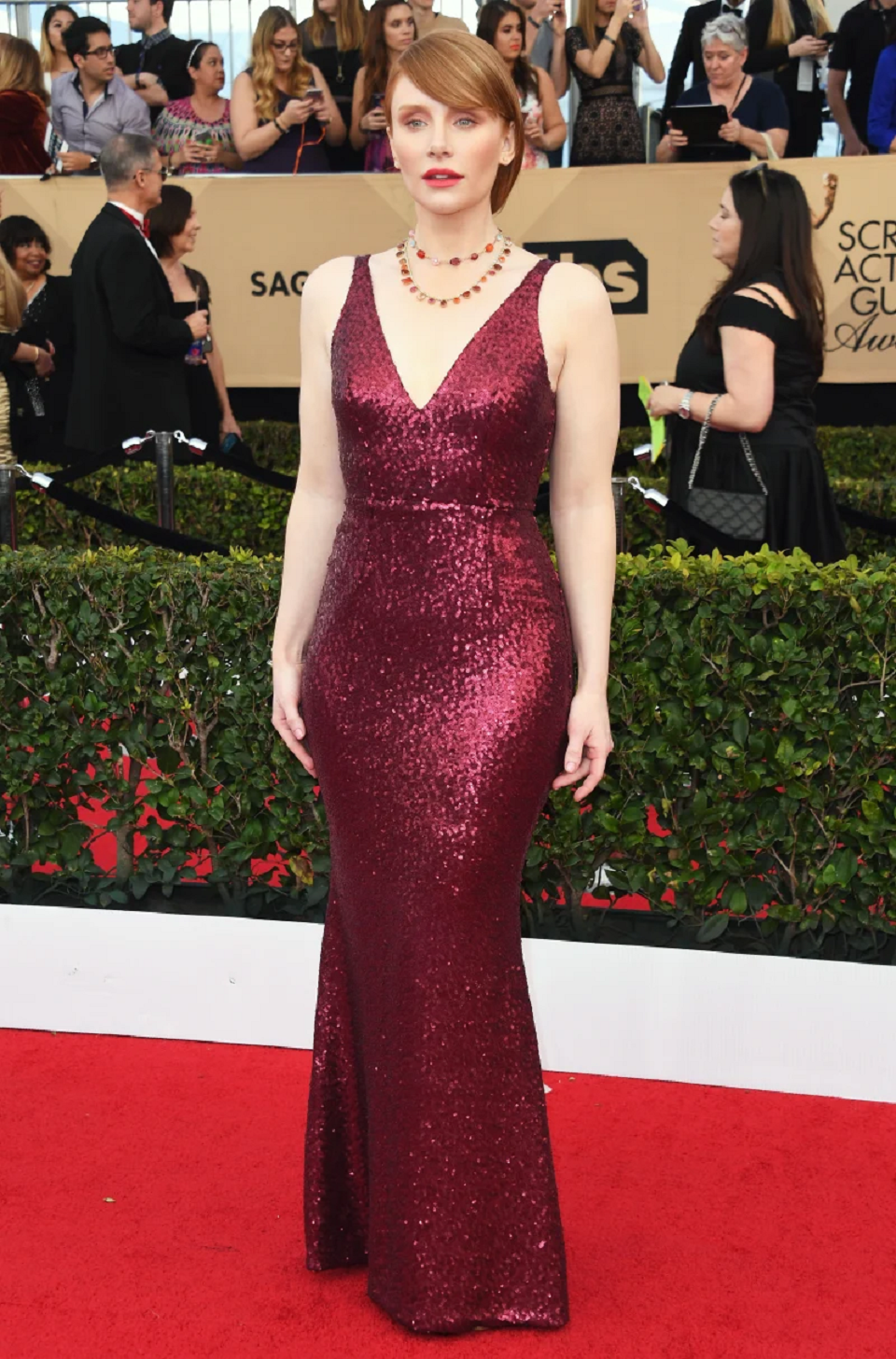 18. Glitter Red One Shoulder Hanging Sequin Maxi Dress with Long Sleeves.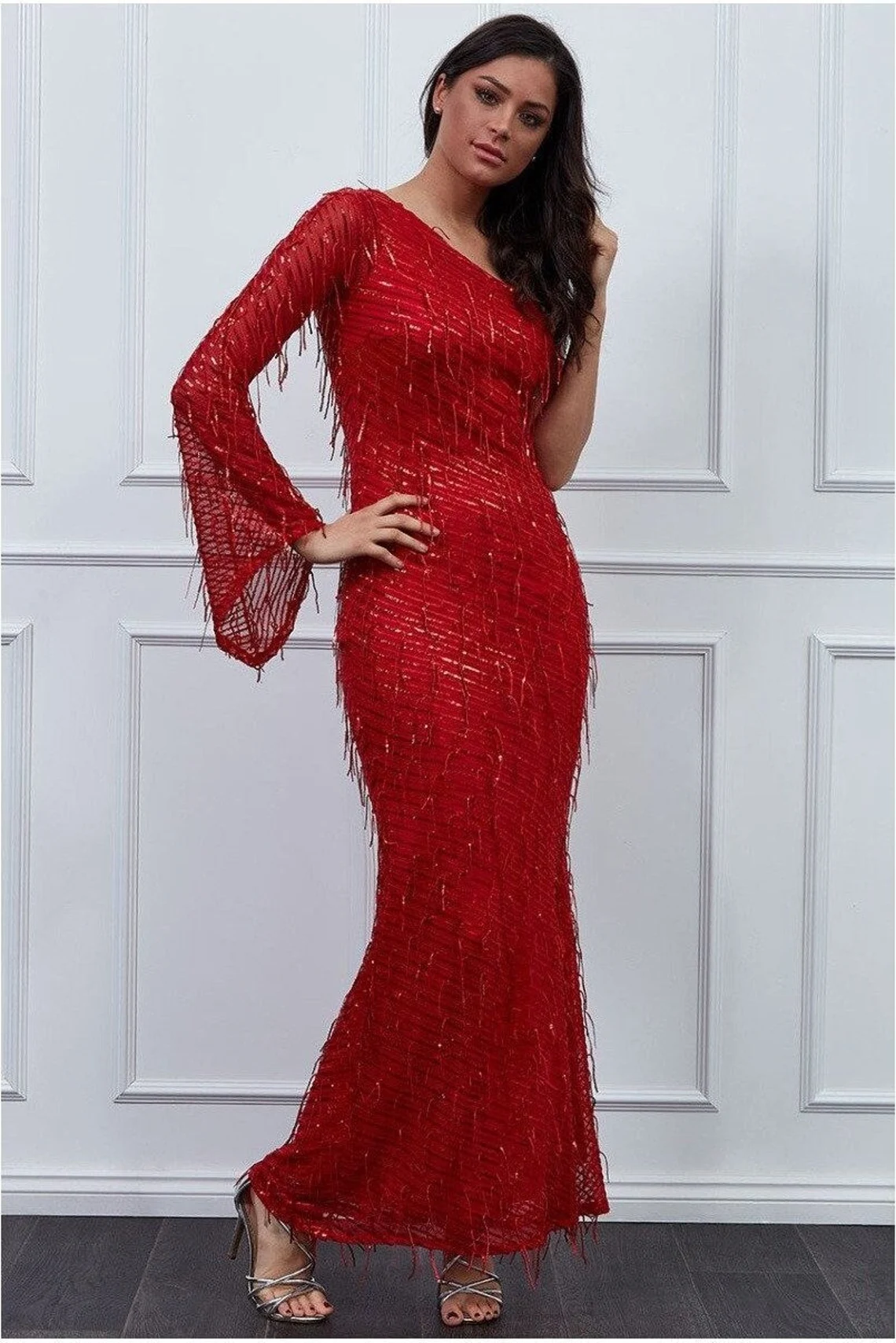 19. Red Sequin Cross Strap Open Back Maxi Dress.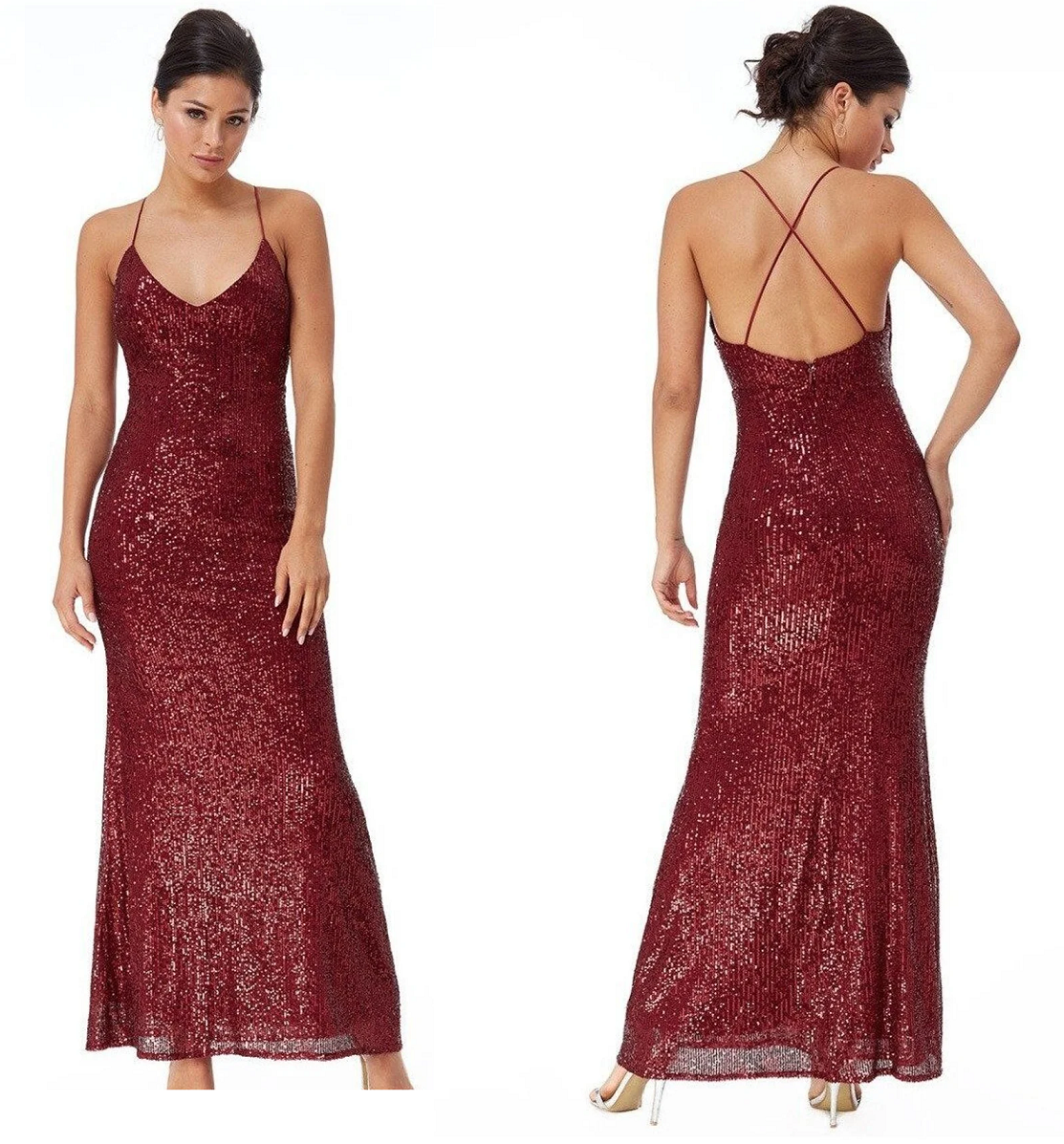 20. Best Instagram Red Sequin Dress Bling: Vintage Mirror Sequin Cut-Out Party Dress with Long Sleeves.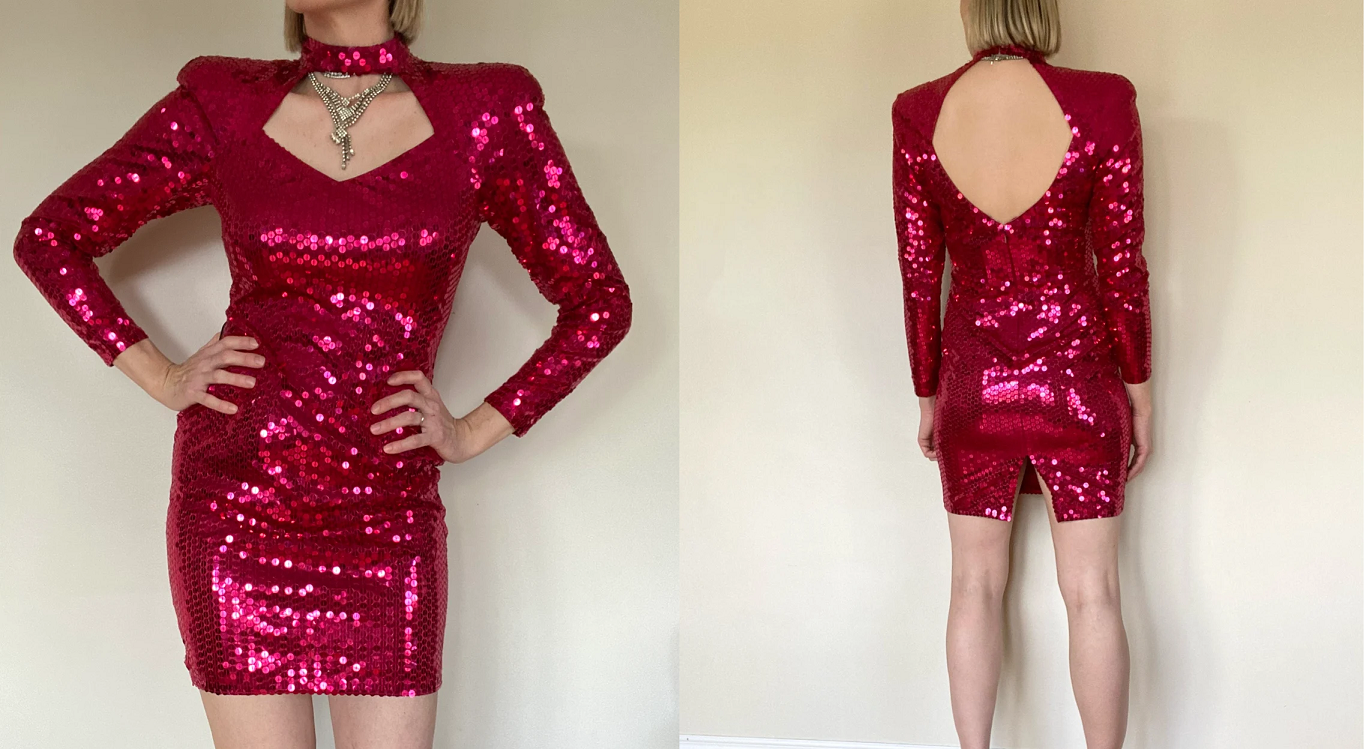 21. Vintage 80's Oleg Cassini Red Sequin Dress with Short Sleeves.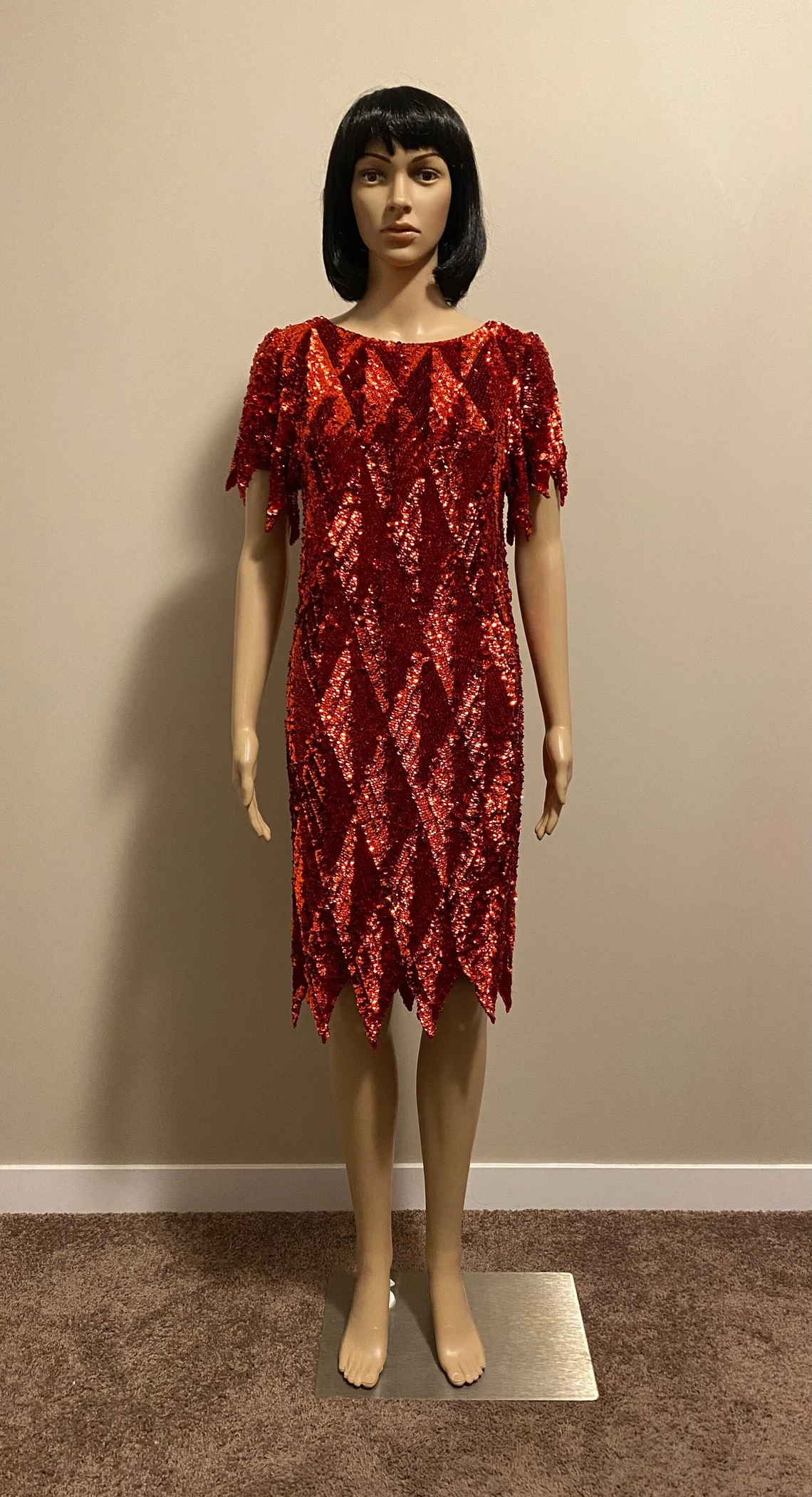 22. Glittery Red Sequin Tulle Cocktail Dress with Cold Shoulders and Deep Neck.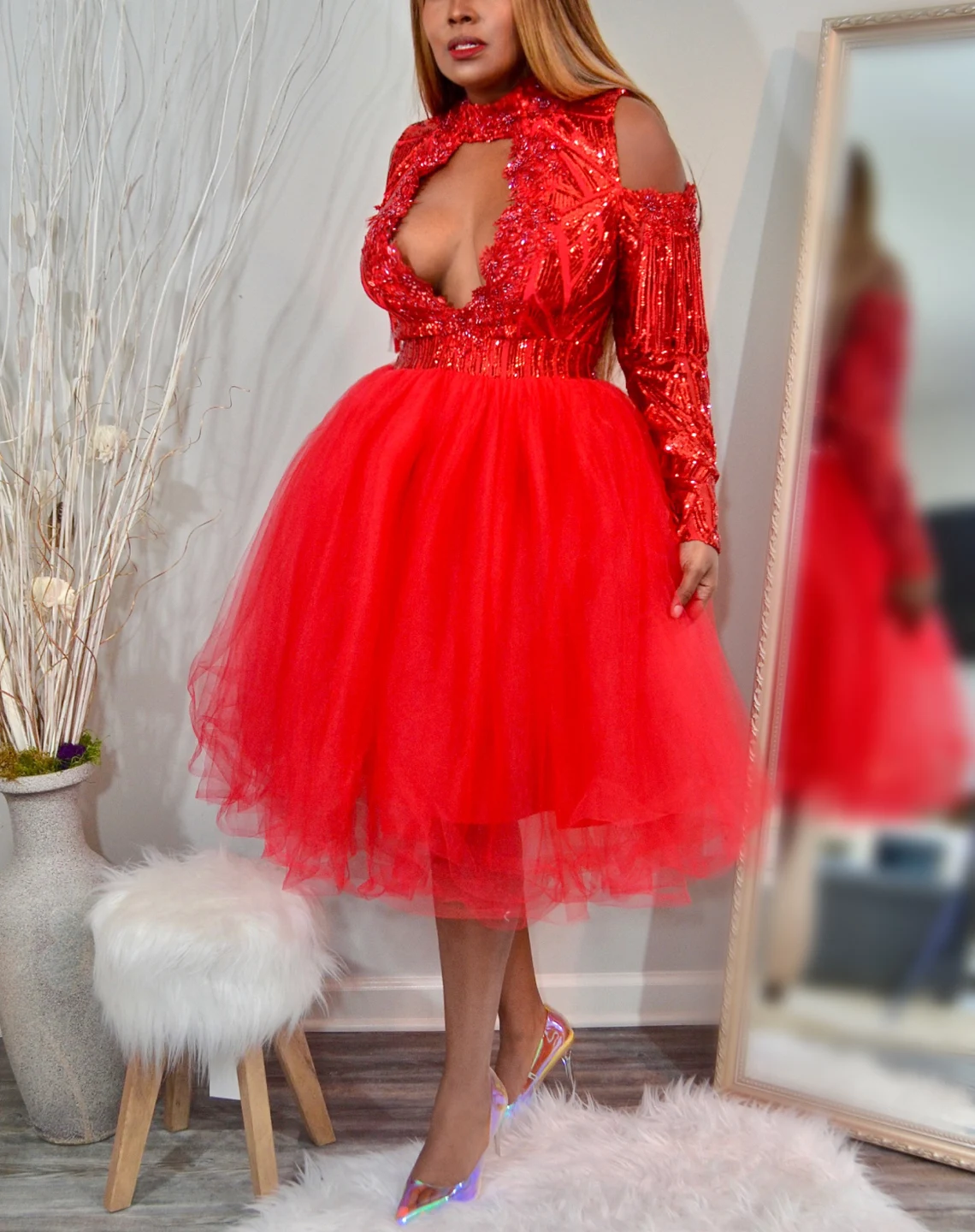 23. Vintage Below The Knee Red Sequin Dress with High Neck and Long Sleeves.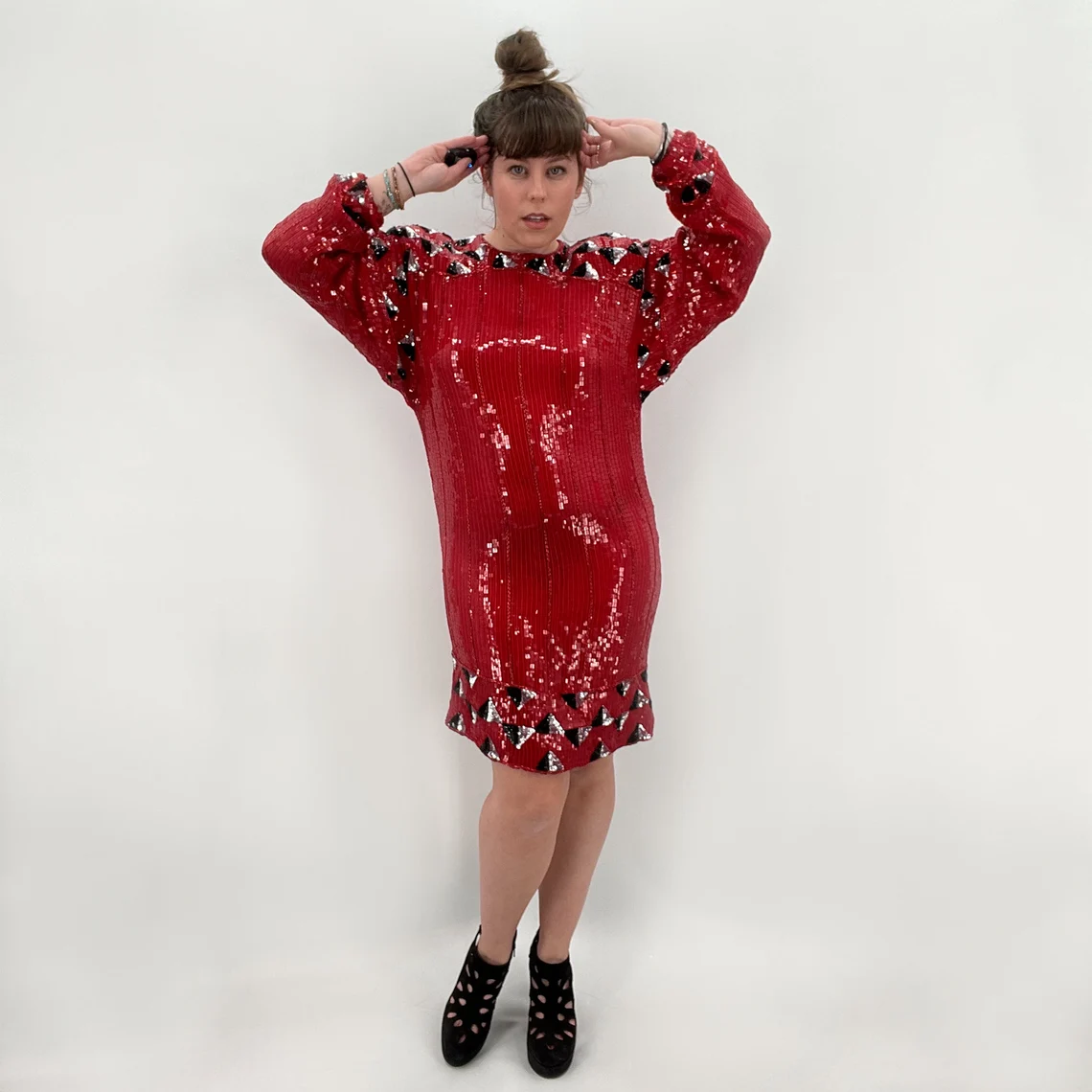 24. Boat Neck Full Sleeve Mini Dress In Red and Black Sequins.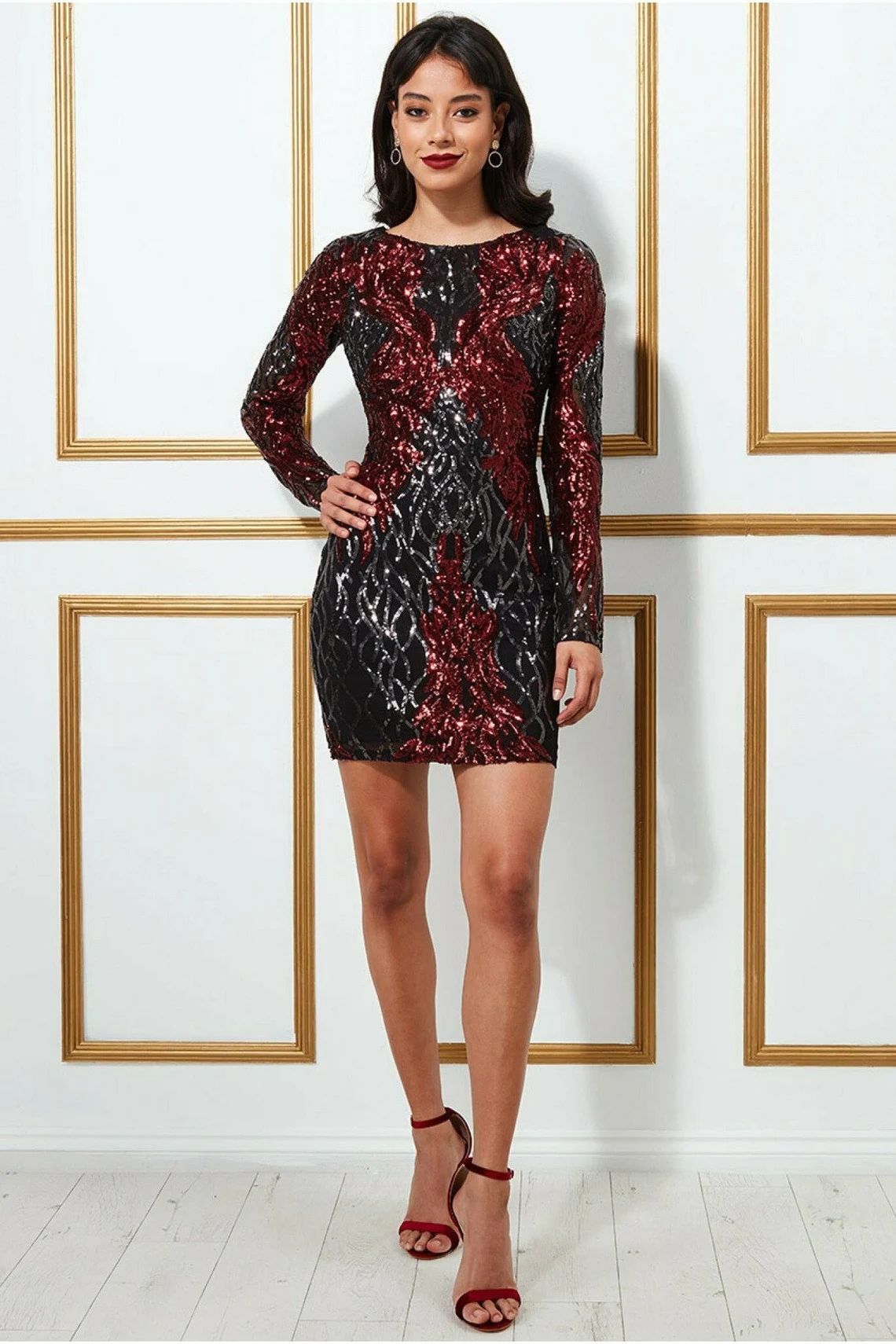 25. Best Instagram Red Sequin Dress Bling: Glittering Red Sequin Off Shoulder Mini Dress.