Best women's bling heels 2023. Because nothing boosts your wardrobe like a pair of shiny pumps.
And a pair of embellished heels can be a great way to take baby steps with bling.
Pun intended.
Many people shy away from bling fashion. Some think it is too gaudy. Others think it's only event wear.
But sequins, beads and crystals are on so many articles of clothing and accessories they have become mainstream fashion.
And you don't need to go over the top with bling. Unless you want to.
Why?
Because a little bit of bling goes a long way.
That's right. Not everyone is a die-hard Glitterist. We get it.
You can keep your dress plain and add bling with just your accessories.
Including your shoes.
Here at the SequinQueen we even recommend keeping your dress plain if you have embellished accessories like sequin bags or crystal shoes.
Or vice versa.
If your outfit has sequins or crystals on it keep your shoes and bag plain.
But a fabulous pair of embellished women's shoes is an excellent way to upgrade your wardrobe.
A pair of glittering heels will instantly make you more fashion forward.
Why?
Because the best designers in the world take special care with designing shoes for their seasonal collections.
Not to mention there are several designers who work exclusively with shoes, such as Christian Louboutin and Giuseppe Zanotti.
And that means the gorgeousness trickles all the way through the fashion ecosystem. So even affordable heels from large fashion chains often feature well designed sequin and crystal embellishments.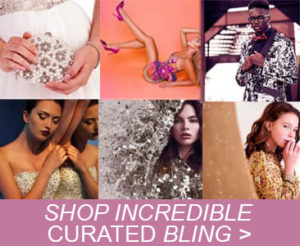 Need an idea of the amazing bling women's heels available? The SequinQueen Sparkling Life Magazine has curated the best women's bling heels 2021 just for you.
Actually the Glitterists here at SequinQueen confess to being bling shoe obsessed, as these articles show:
And if these are not enough check out our edited shopping selection of women's bling shoes and our amazing Pinterest boards packed with even more bling heels.
1. Amazing Silver Ankle High Boots with Gold Rivets.
2. Dolce&Gabbana High Heels Pump with Jeweled Brooch on Front.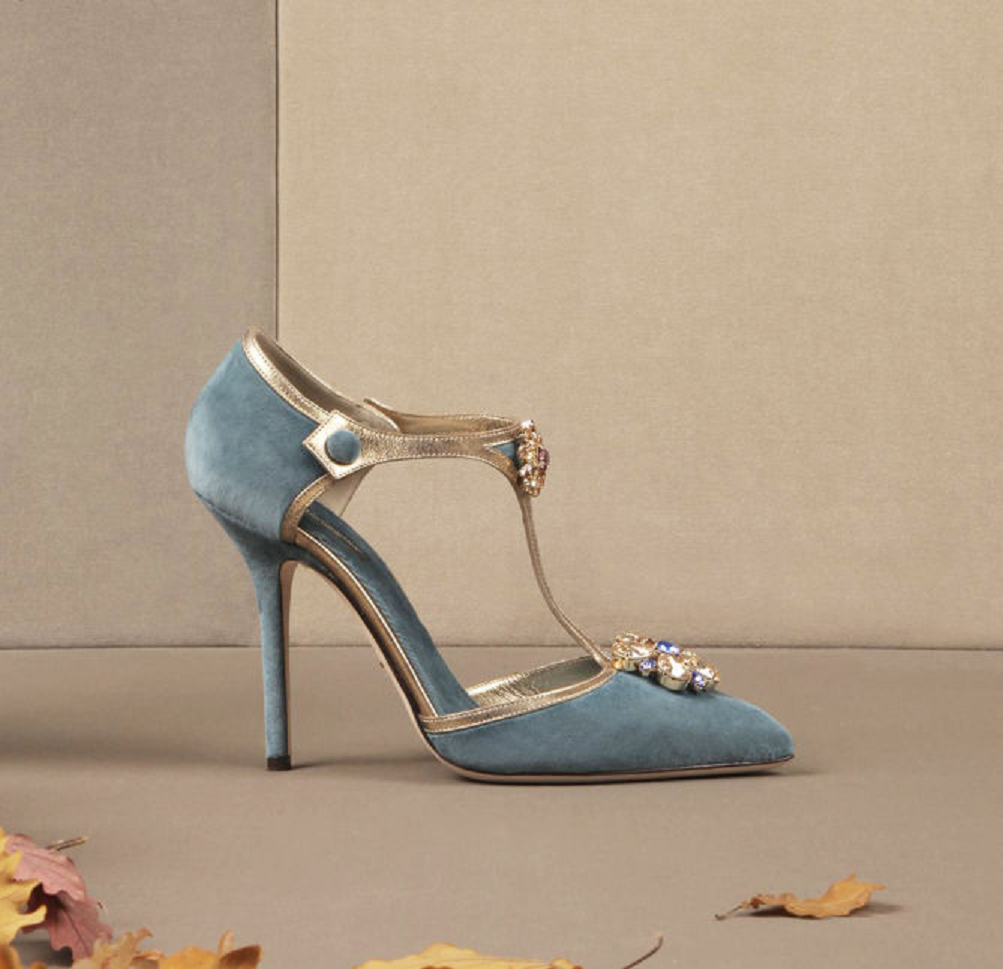 3. Blue Ankle-High Pointed Toe with Denim and Rhinestones Tie-up Boot.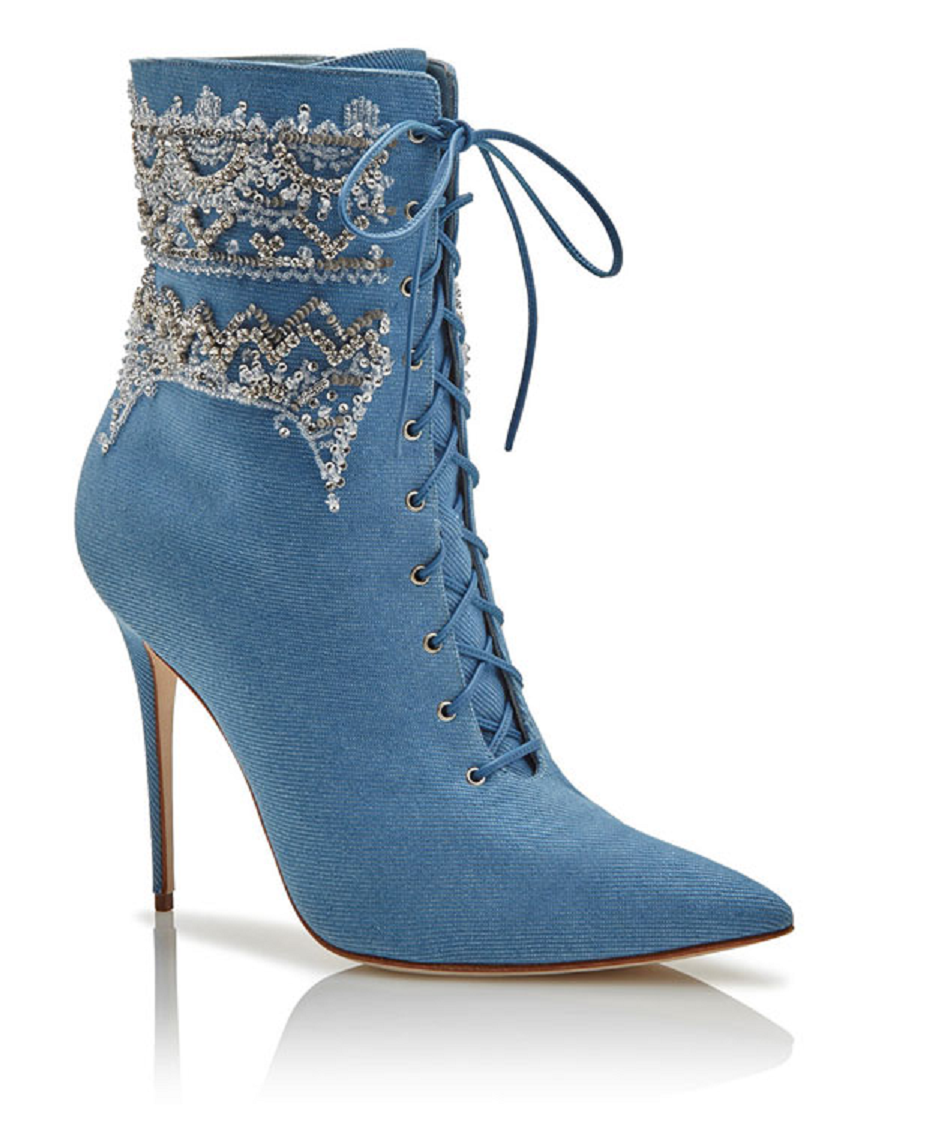 4. Black High Heels High Buckle Boots.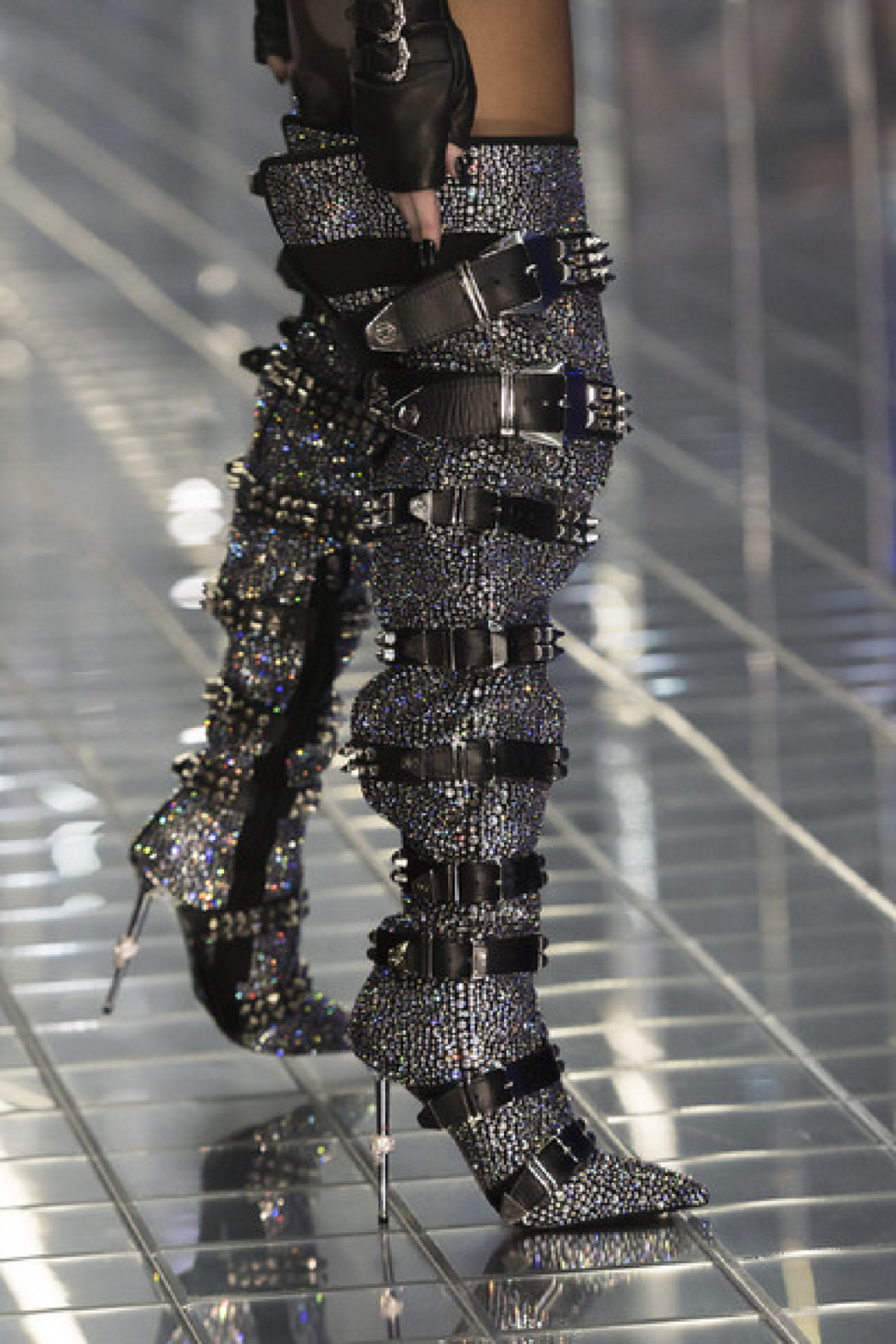 5. Giuseppe Zanotti Multicolor Sequins and Rhinestone Boots.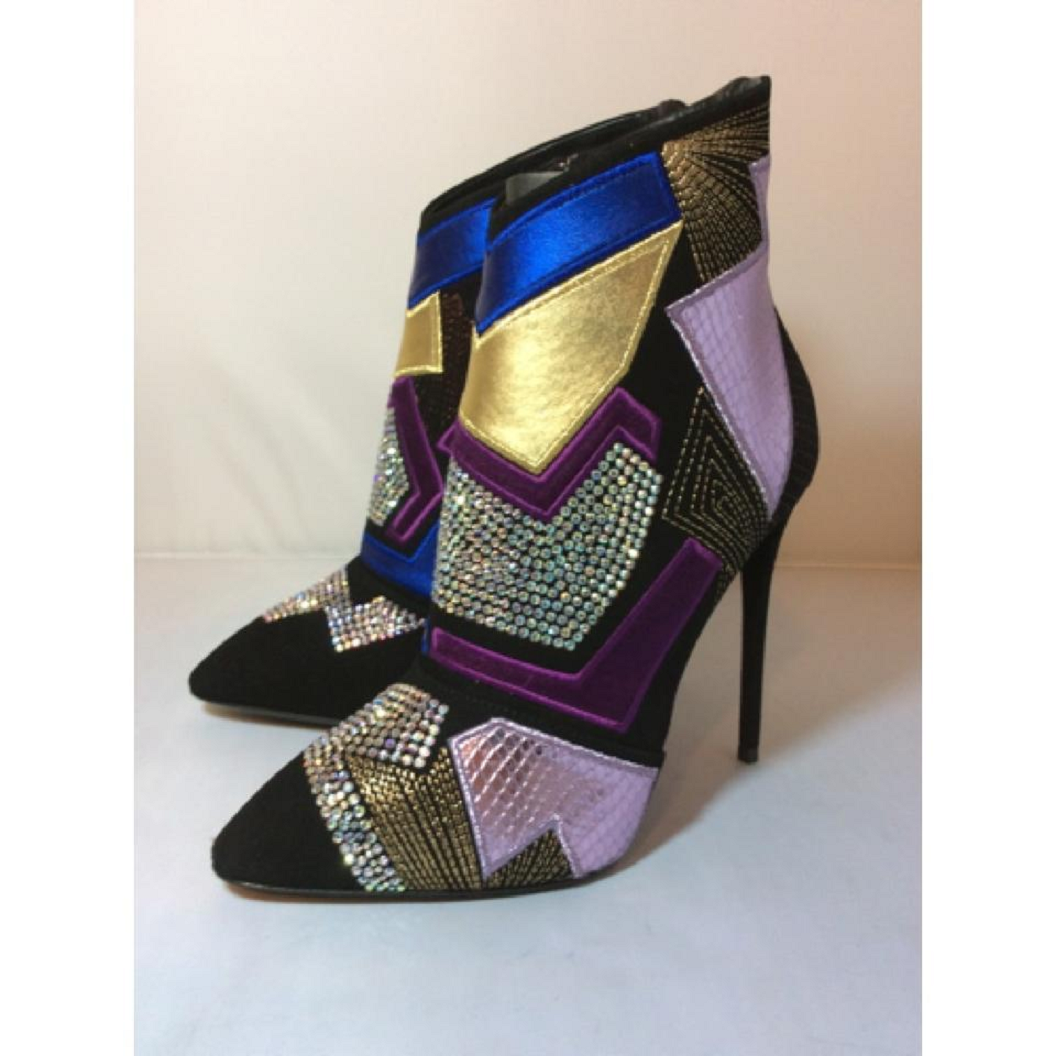 6. Black and Silver Check Crystal Knee High Boots with Zipper.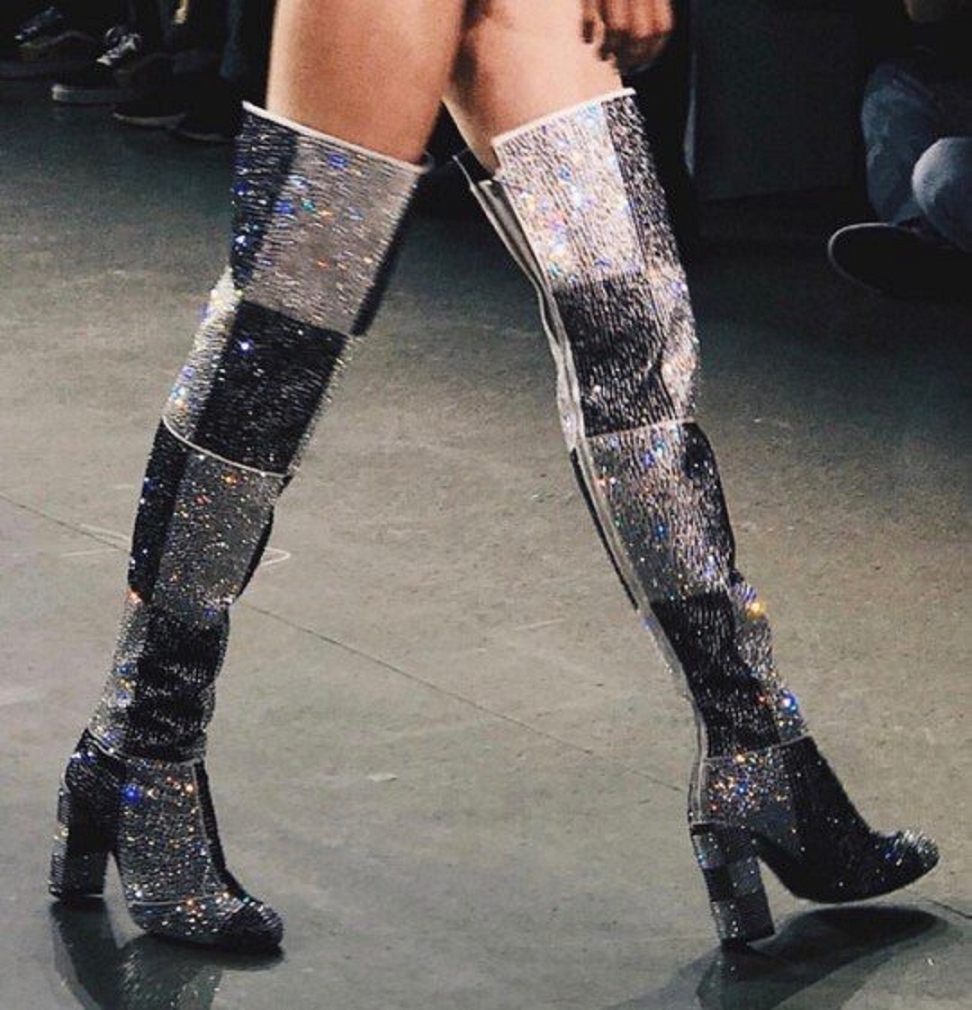 7. Baroque Boots with Pointed Toe, High Heels, Embroidery, Sequins and Rhinestones.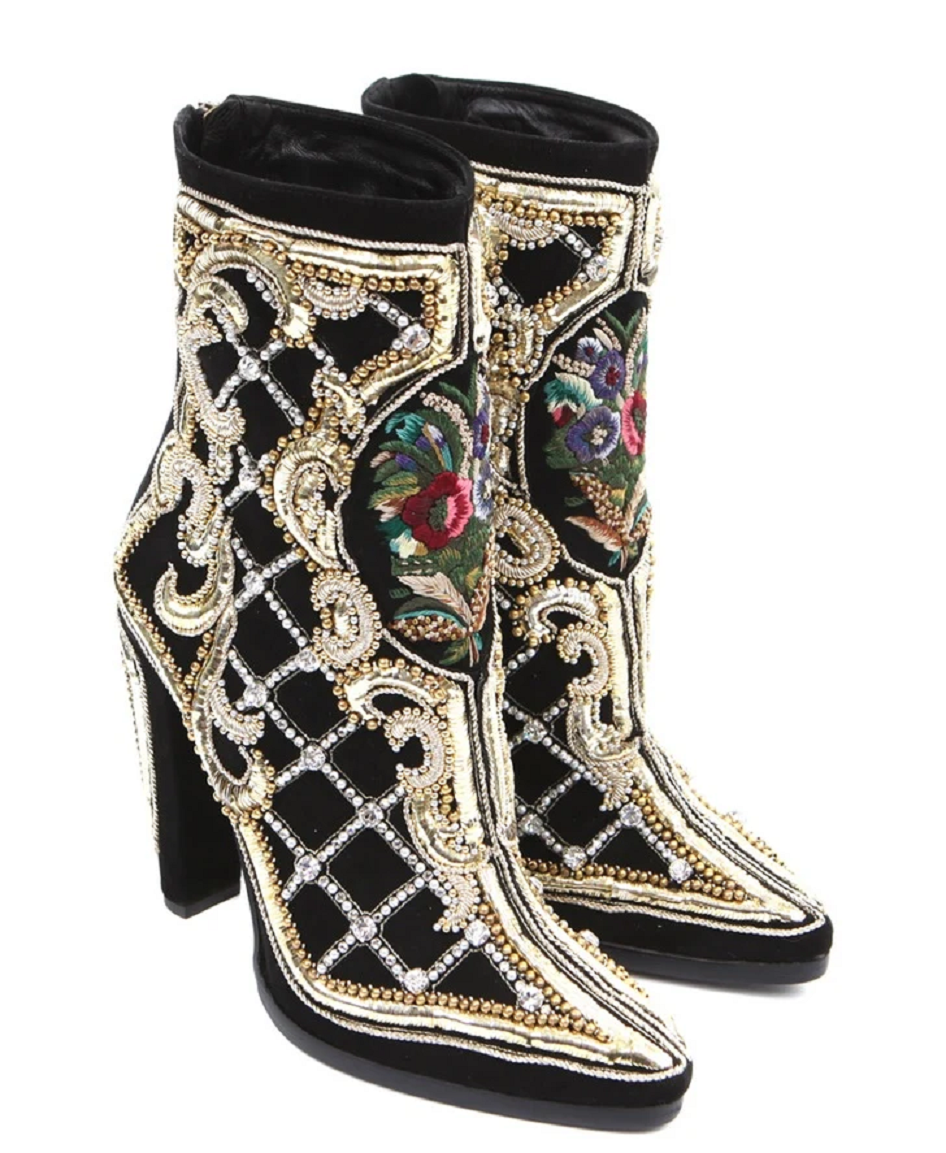 8. Multi-Color Block Heel Pointed Toe with Multi-Color Sequin Shoe.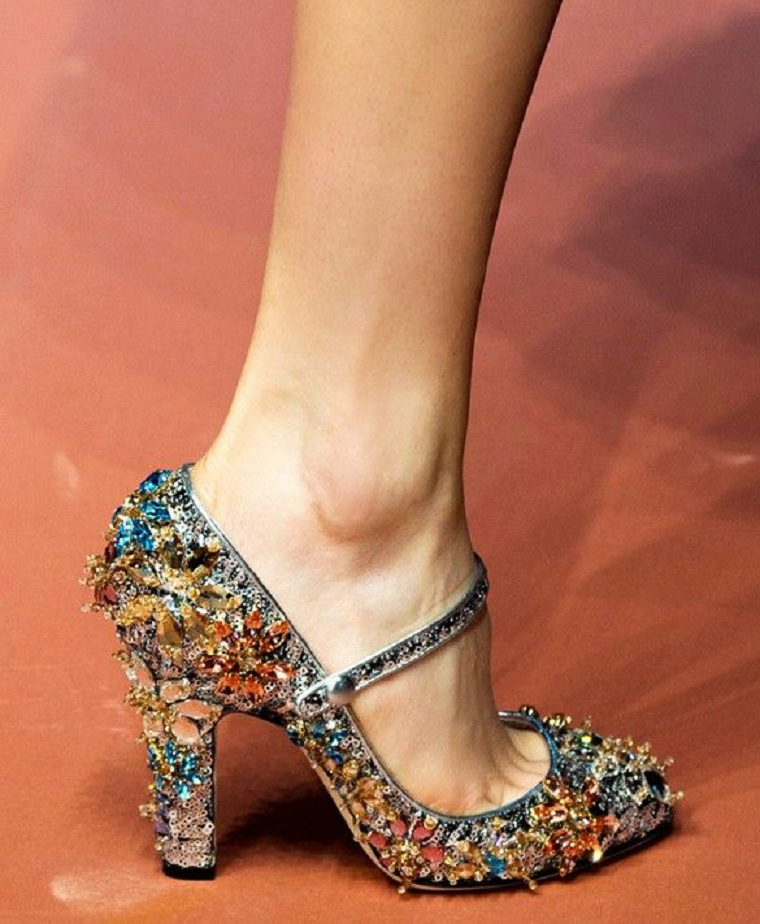 9. Amazing Dolce & Gabbana Silver Sequin Pointed Toe with Ankle Strap and Block Heels.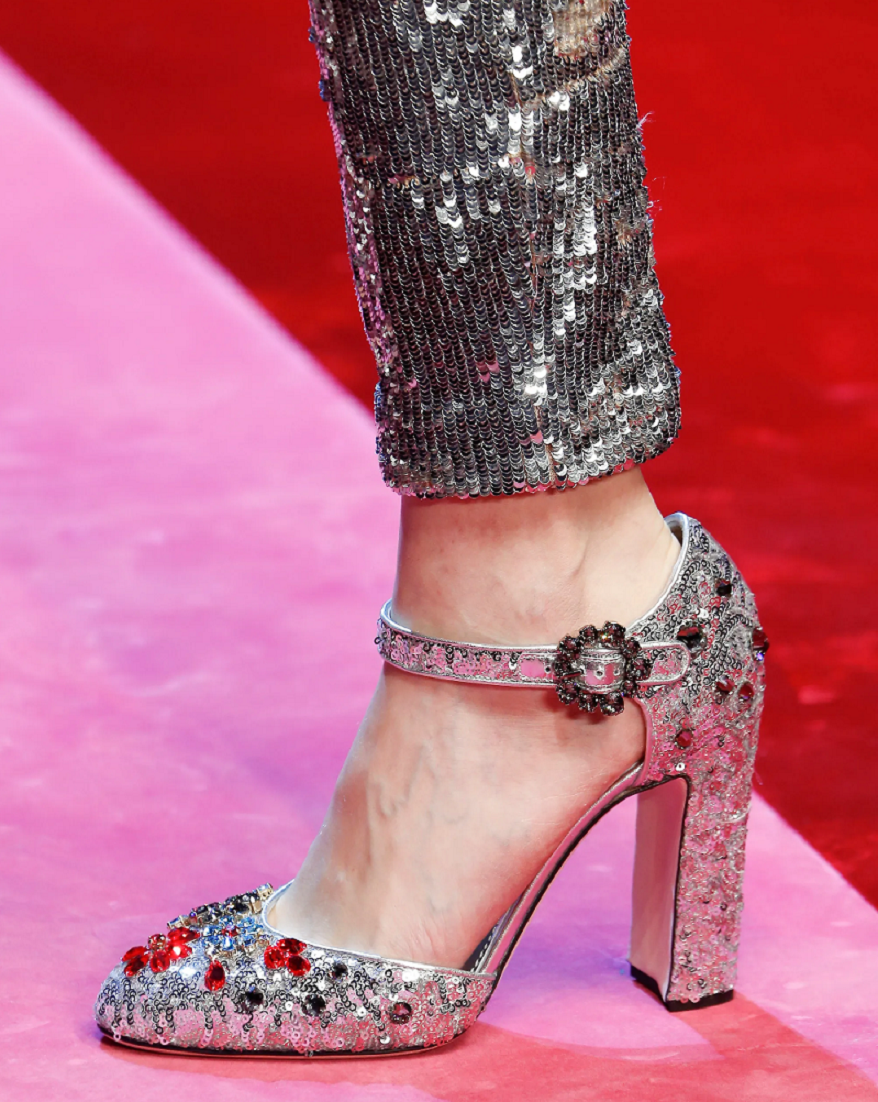 10. Silver Sequins and Rhinestone Pencil Heels with Ankle High and Zipper Boots with Peep Toe.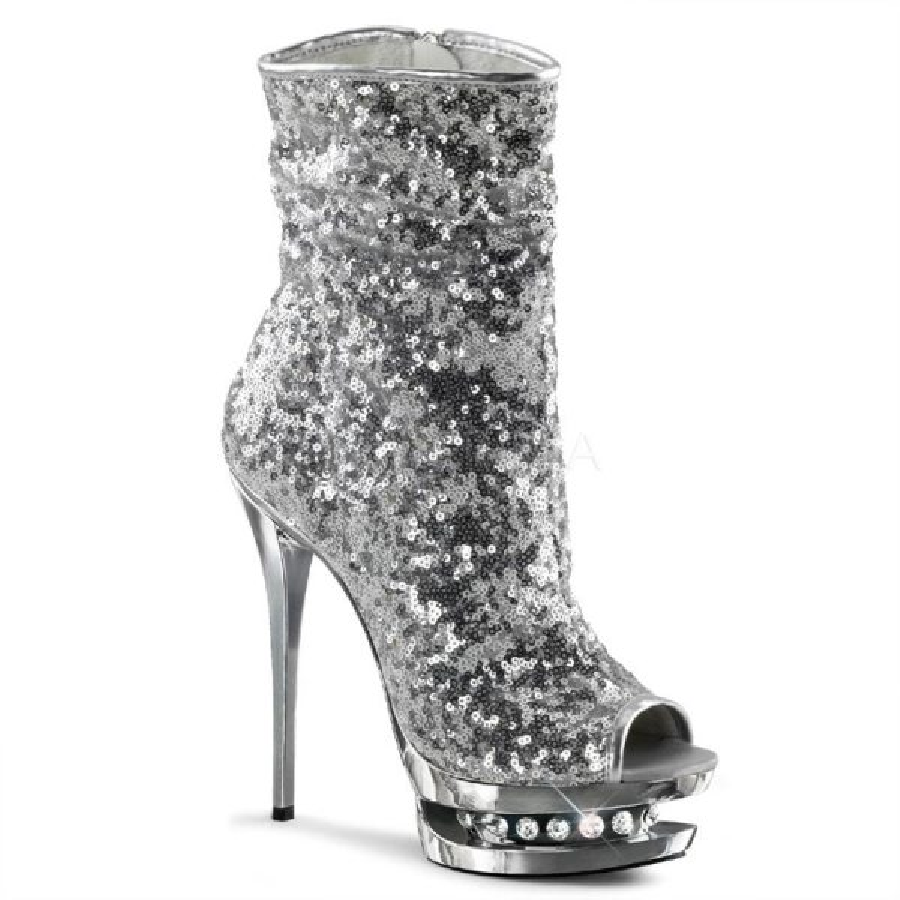 11. Chunky Block High Heel Platform Lace-Up Boots Ankle Height with Reversable Sequins.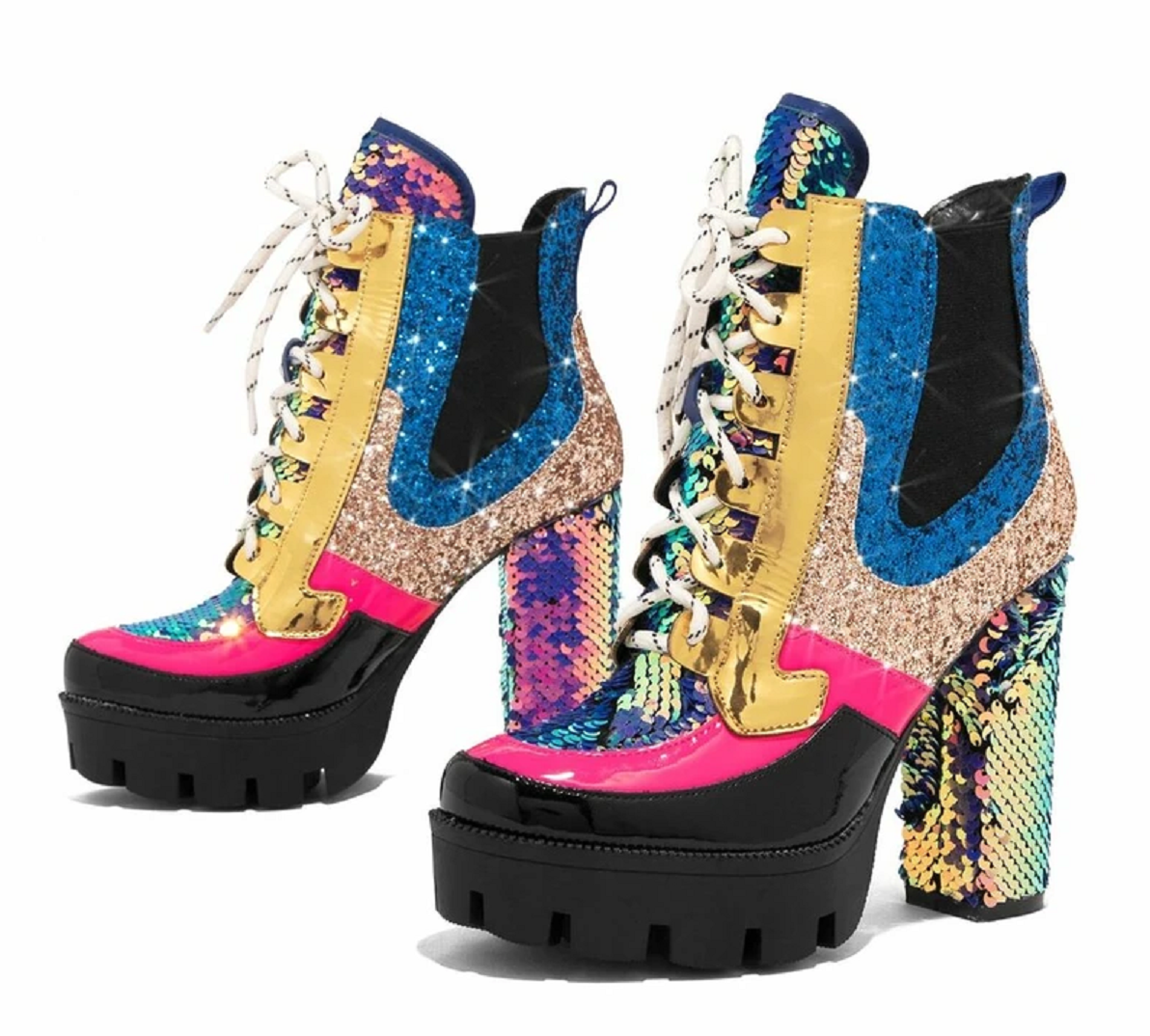 12. Nature-Inspired Flower Design Pointed Toe Sequin High Heels.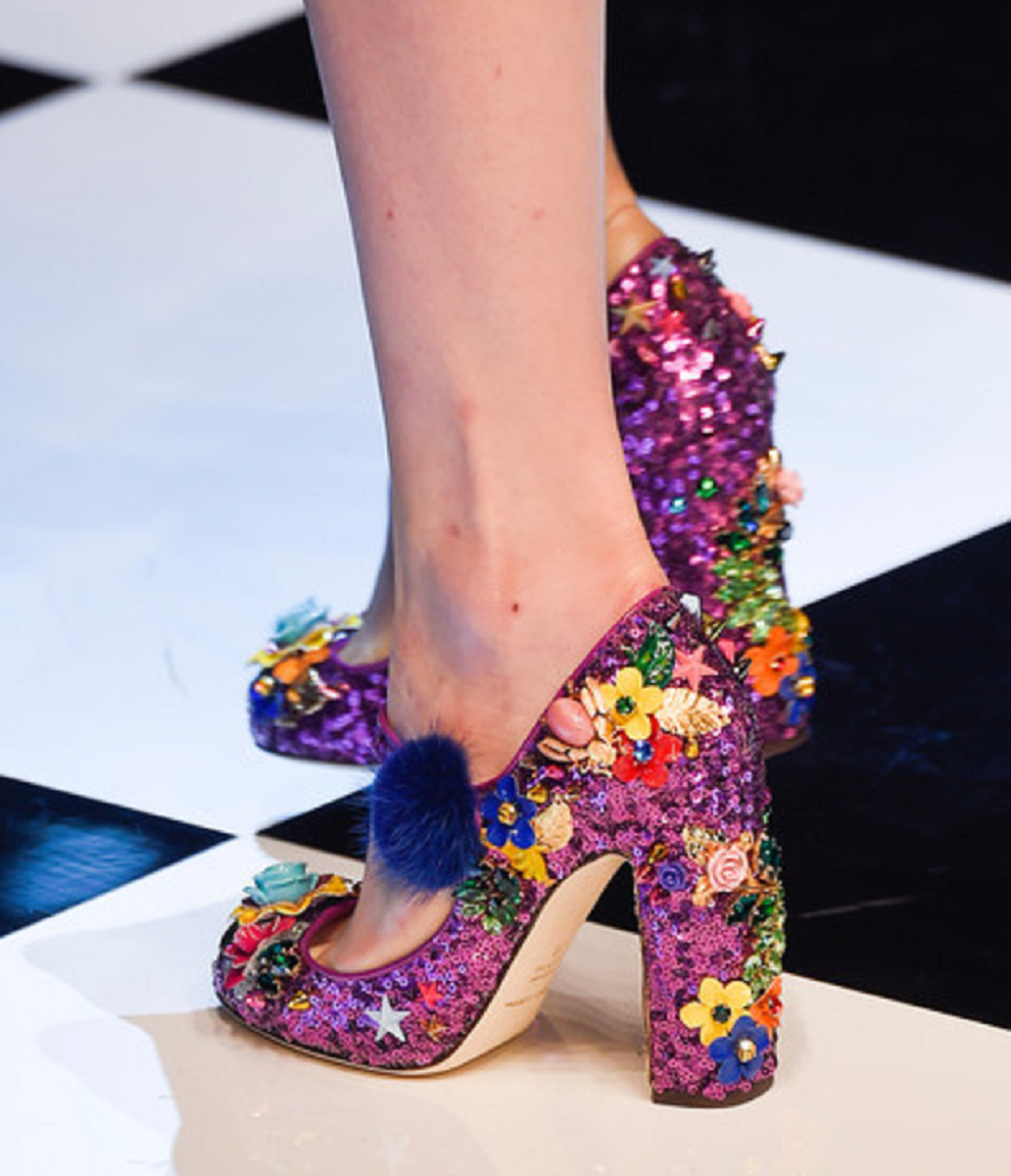 13. Purple Pointed High Heels Shoe with Rhinestone Embellishment.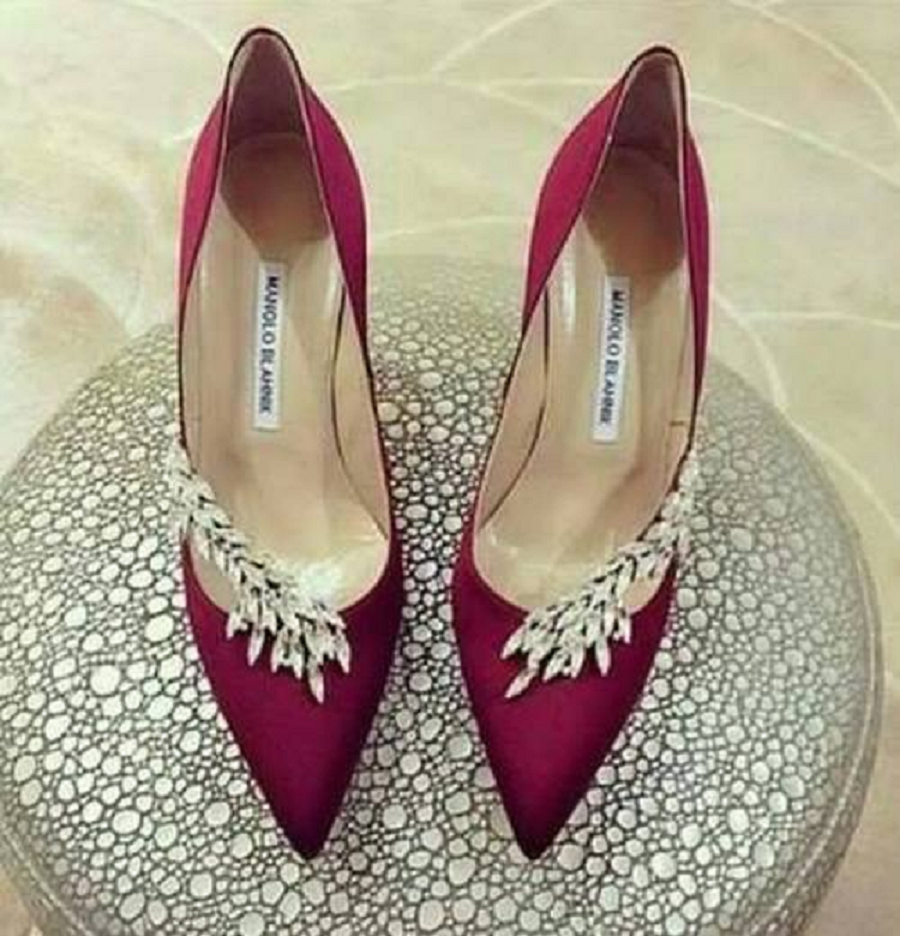 14. Green Mesh High Heels Shoe with Pointed Toe and A Rhinestone Brooch in Front.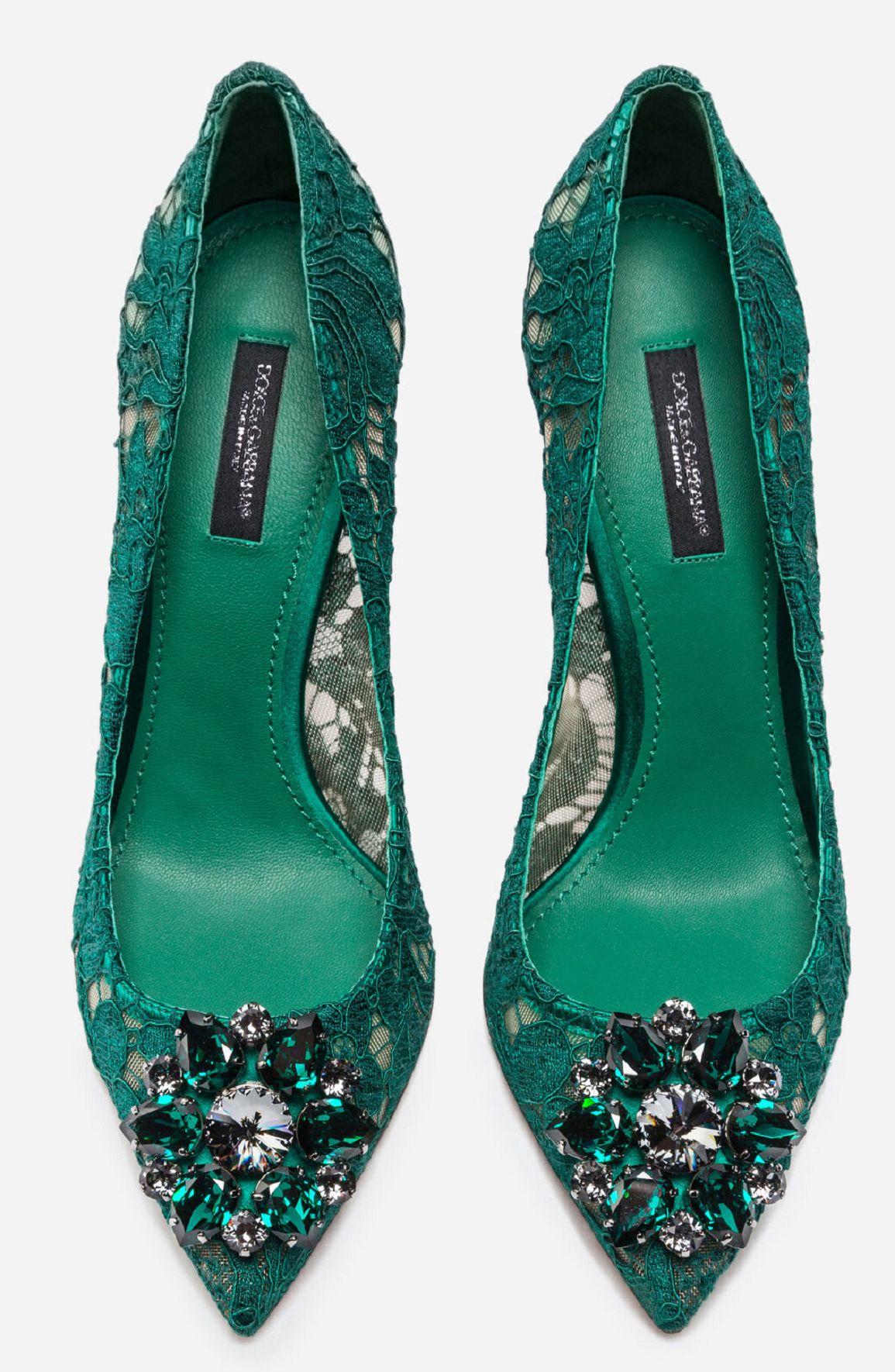 15. Louboutin Mesh Ankle Boots with Pencil High Heels and Rhinestones.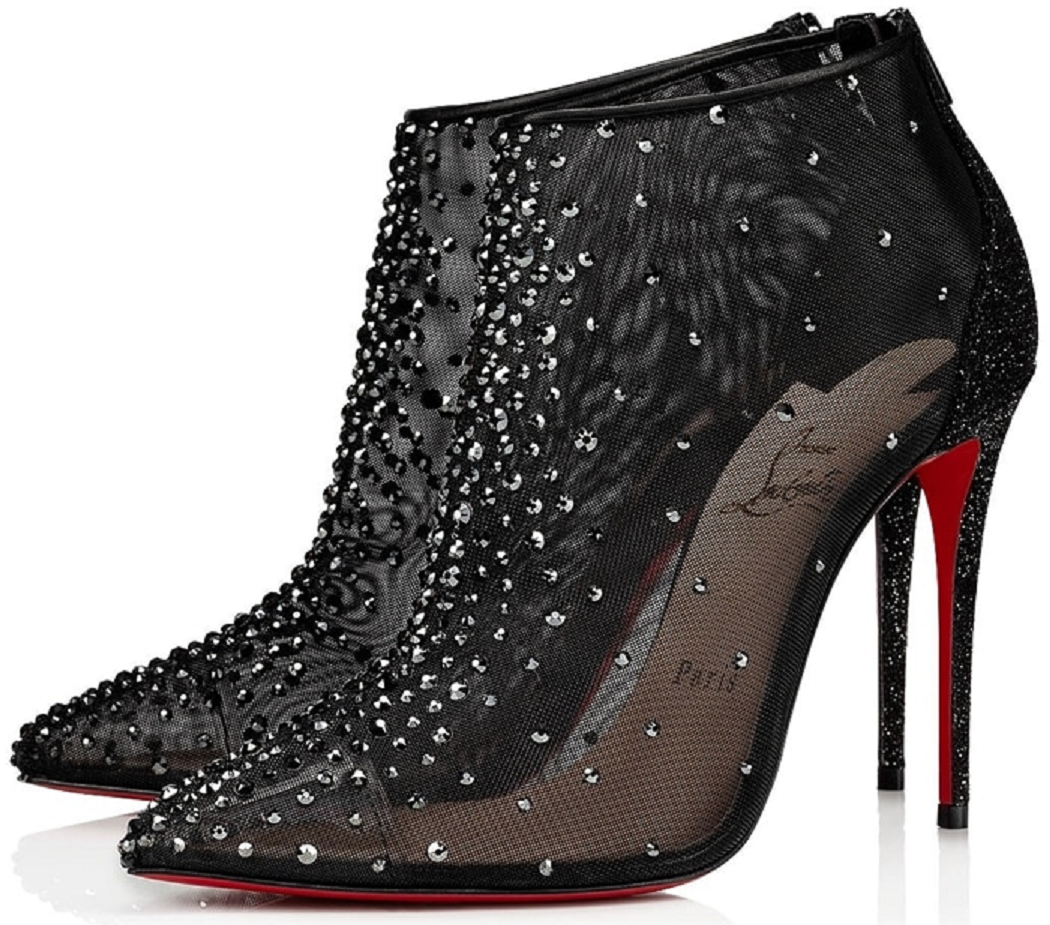 16. Silver Pumps with Hand-Stitched Crystal Drapes.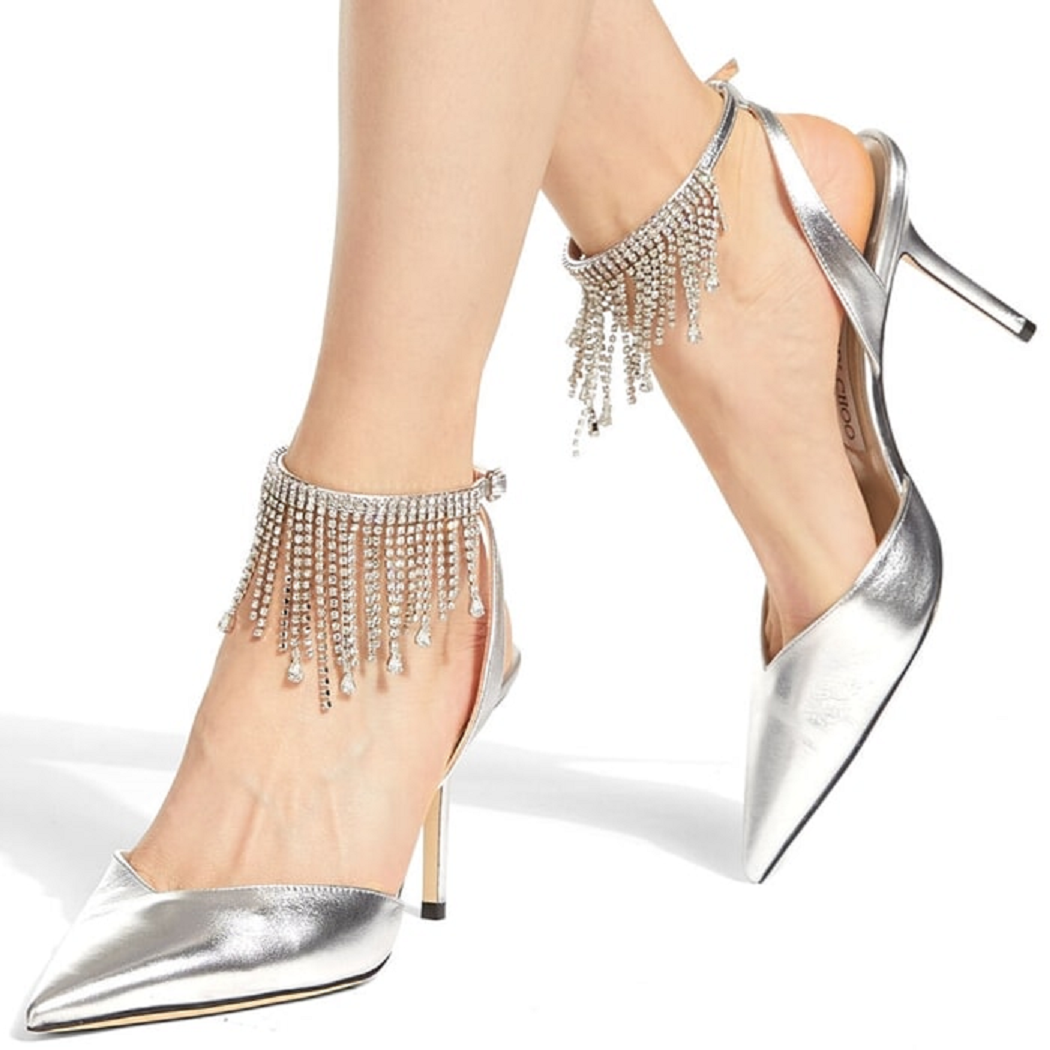 17. Glittering Sequins Gradient Knee Length Slip-On Stiletto Heel Boots.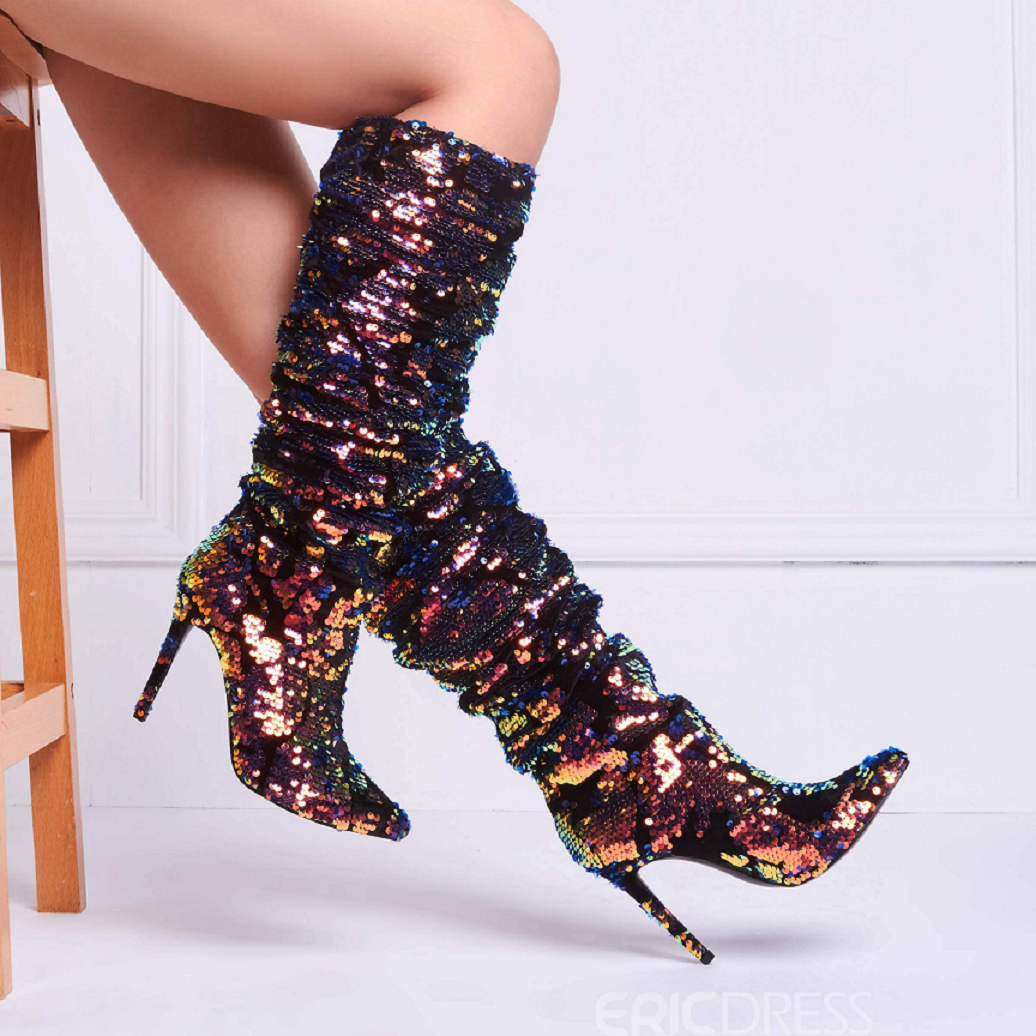 18. High Stiletto Heels with Ankle Height Pointed Toe Boots with Rhinestones and Tie Up Lace.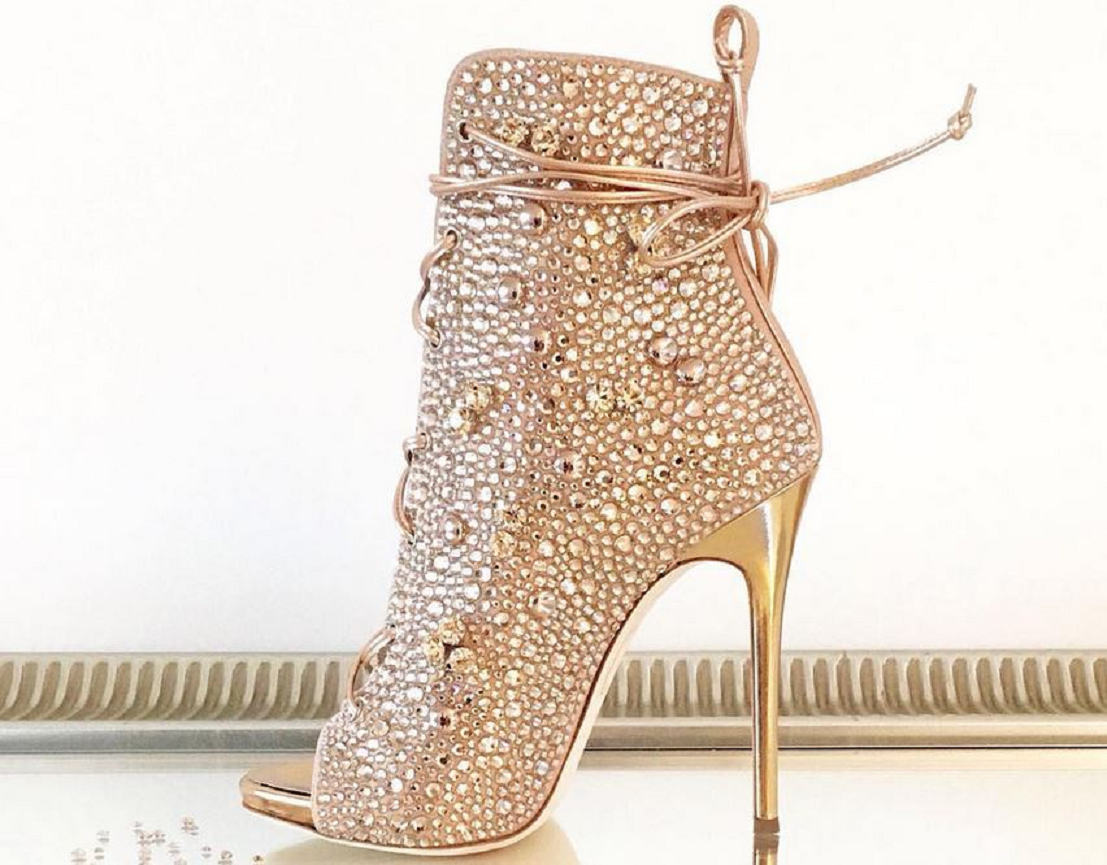 19. Dark Blue High Heels Pumps with Rhinestones And Beads.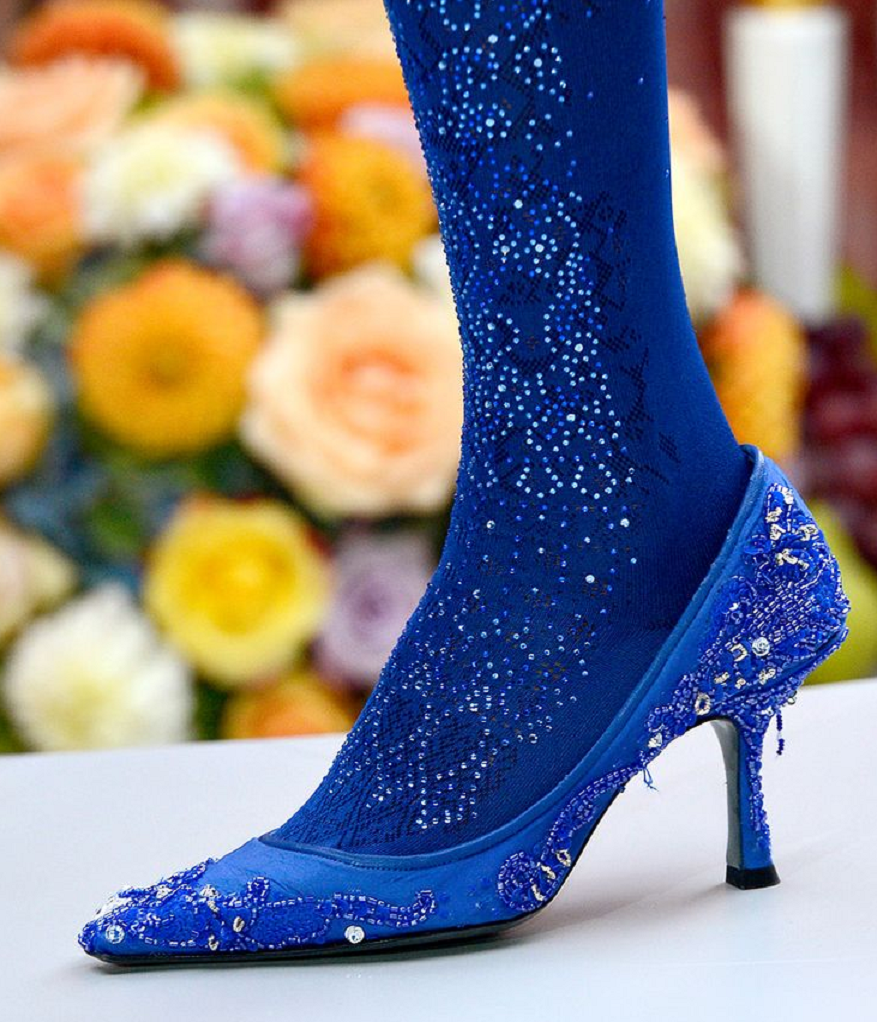 20. Purple High Heels with Black Pointed Toe and Chunky Rhinestones.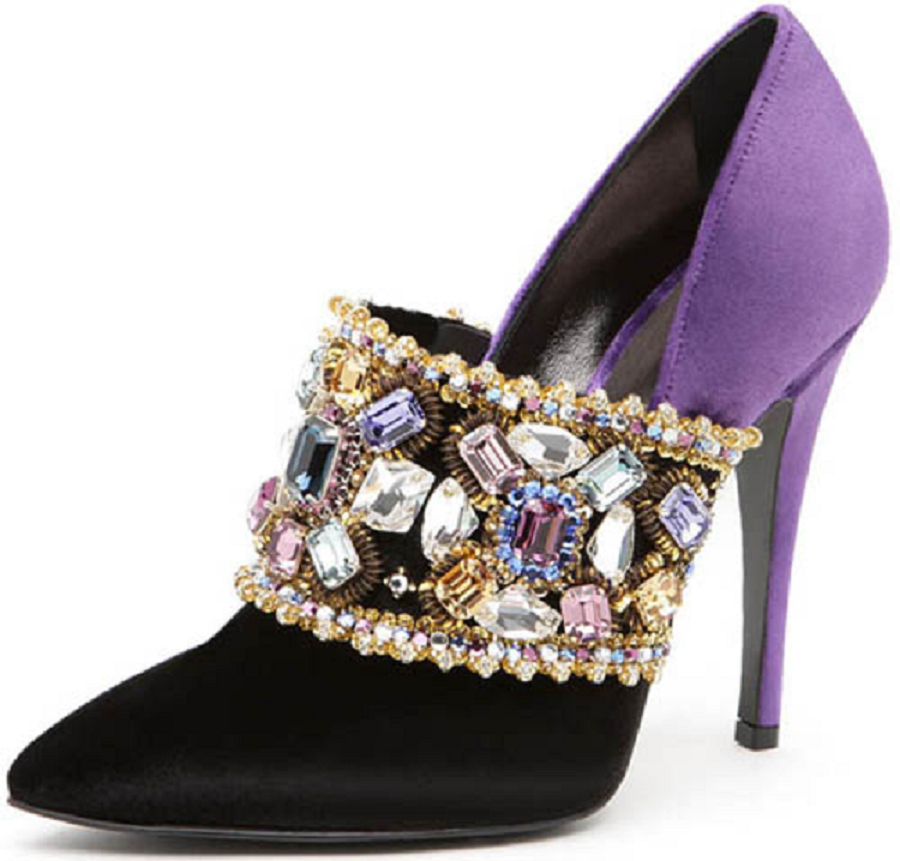 21. High Stiletto Dress Shoes with Embroidery and Crystals.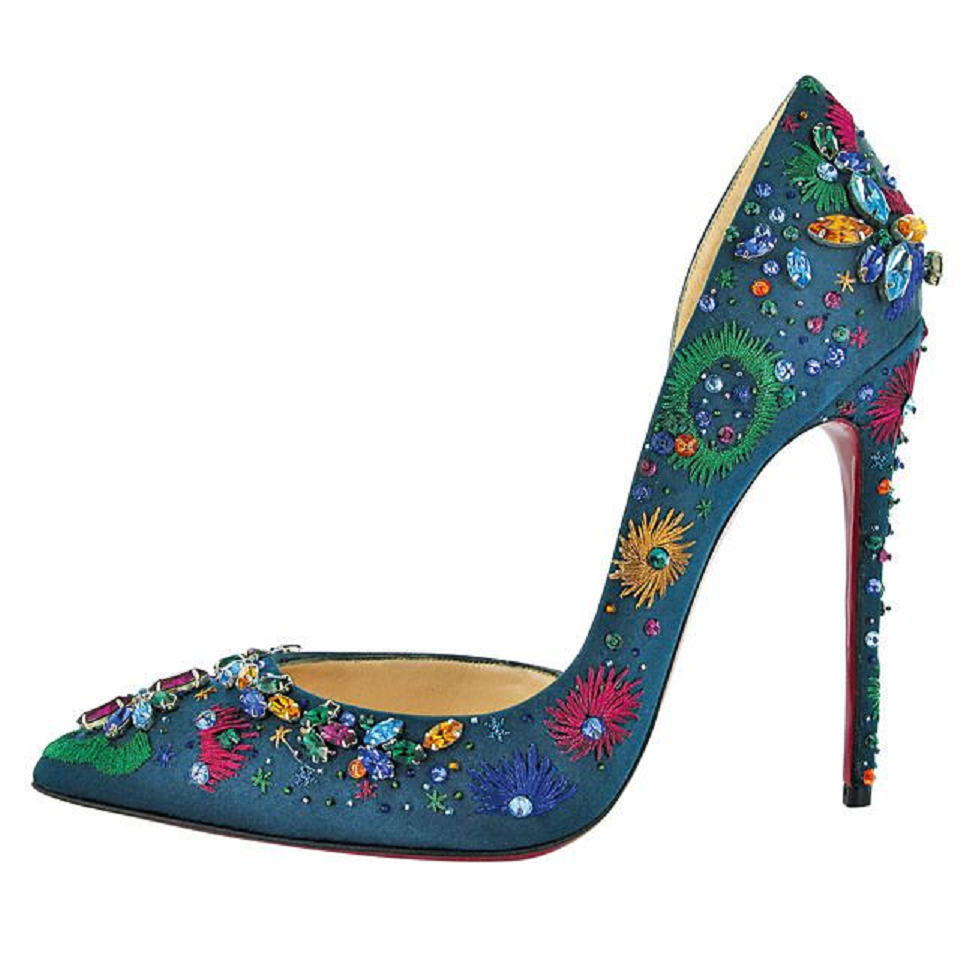 22. Champagne Color High Heels Pumps with Yellow and Red Rhinestones with Pointed Toe.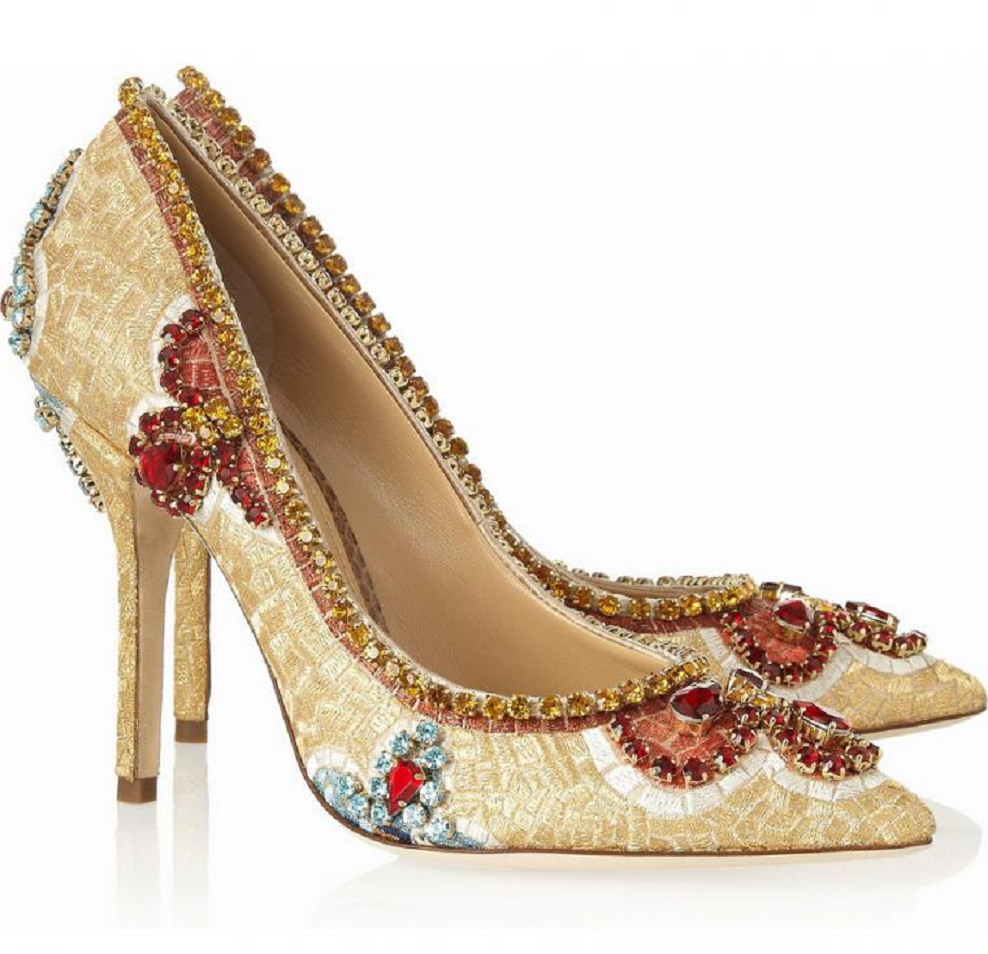 23. High Heel Ankle Boot in Black with a Peep Toe and Zipper and Heart Design Rhinestones.
24. Stiletto High Heels Pointed Toe Pumps with Silver Metalic Jumbo Sequins.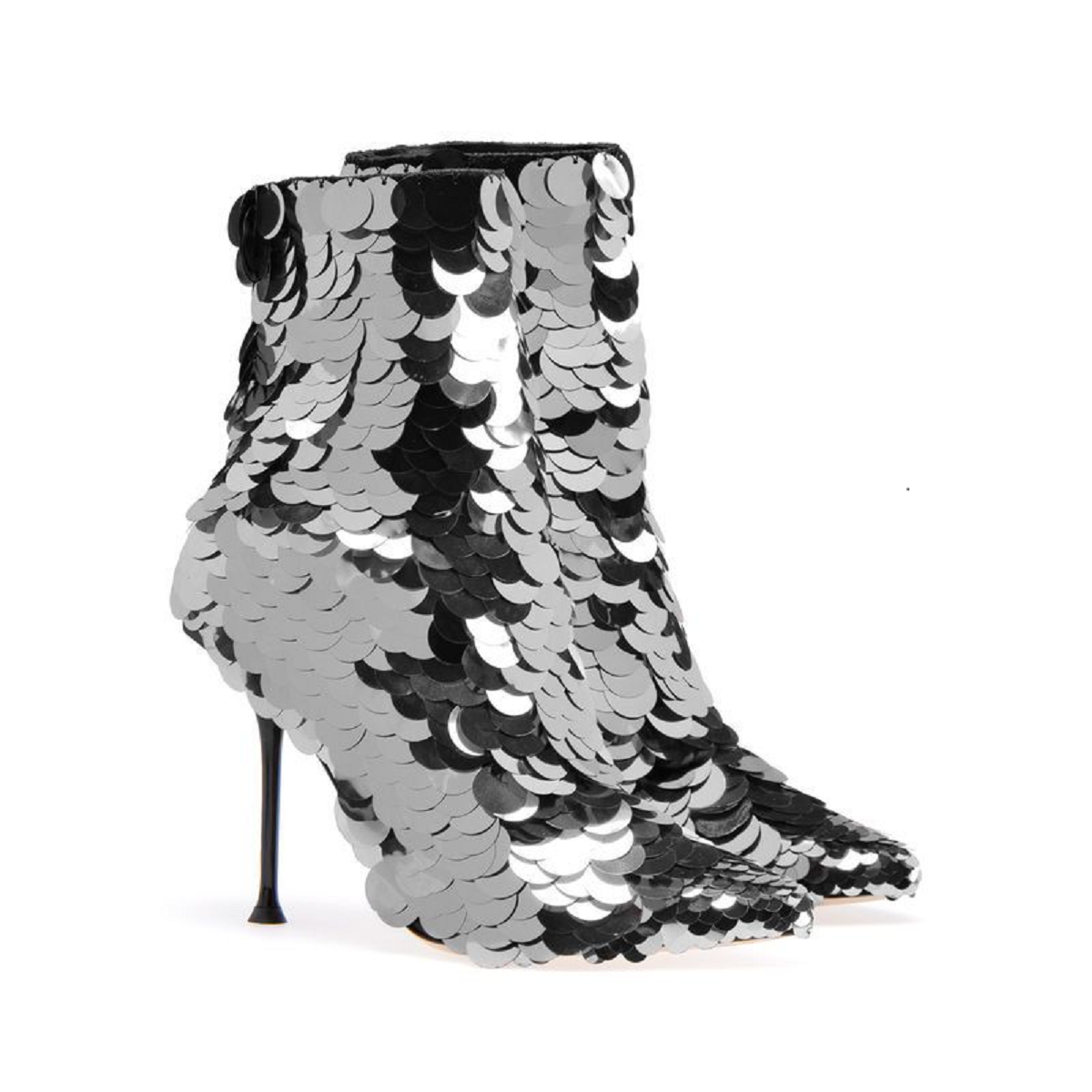 25. Purple Leather Pointed High Heeled Boots with Beads and Rhinestones.