Bling wedding receptions. IS there any other kind?
Well, there ARE drab wedding receptions. We've all been to our fair share.
But honestly, your friends and family are NOT there to see you actually tie the knot.
They are there for the free food and drink.
So luvbugs, you'd better not disappoint.
And the best way to do that is to have a venue that looks magical. And food and drinks that are fabulous.
On ALL fronts, the more bling you've sprinkled around the more impressed people will be.
Yes poppets, that certainly DOES include food and drink related bling. There's no harm in eating a bit of pure gold every now and then.
At SequinQueen we're devoted to helping you solve your sequin, bead and crystal dilemmas.
Especially for weddings.
We even have a whole carefully curated section just for wedding bling.
Why?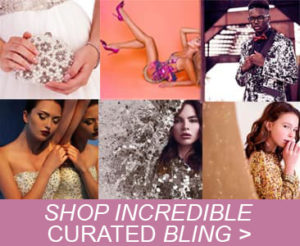 Because there is nothing more terrifying at a wedding reception than a gaggle of great-aunts who've missed out on the crab cakes.
But if those selfsame aunts are blinded by your wedding reception bling they won't be able to find the crab cakes in the first place.
So scroll down, chickadees, and marvel at Miss Cee's SHIMMERING tips for maximizing the bling for your wedding day, wedding breakfast, or wedding reception.
You are SO welcome.
1. Every One has Always Wanted a Silver Sequin Wedding Tablecloth with Crystal Flower Vases and Cake Stand. SEIZE the Opportunity.
2. Old Gold Sequin Tablecloth for Wedding Receptions with Gold Trimmed Plates. Oh yes.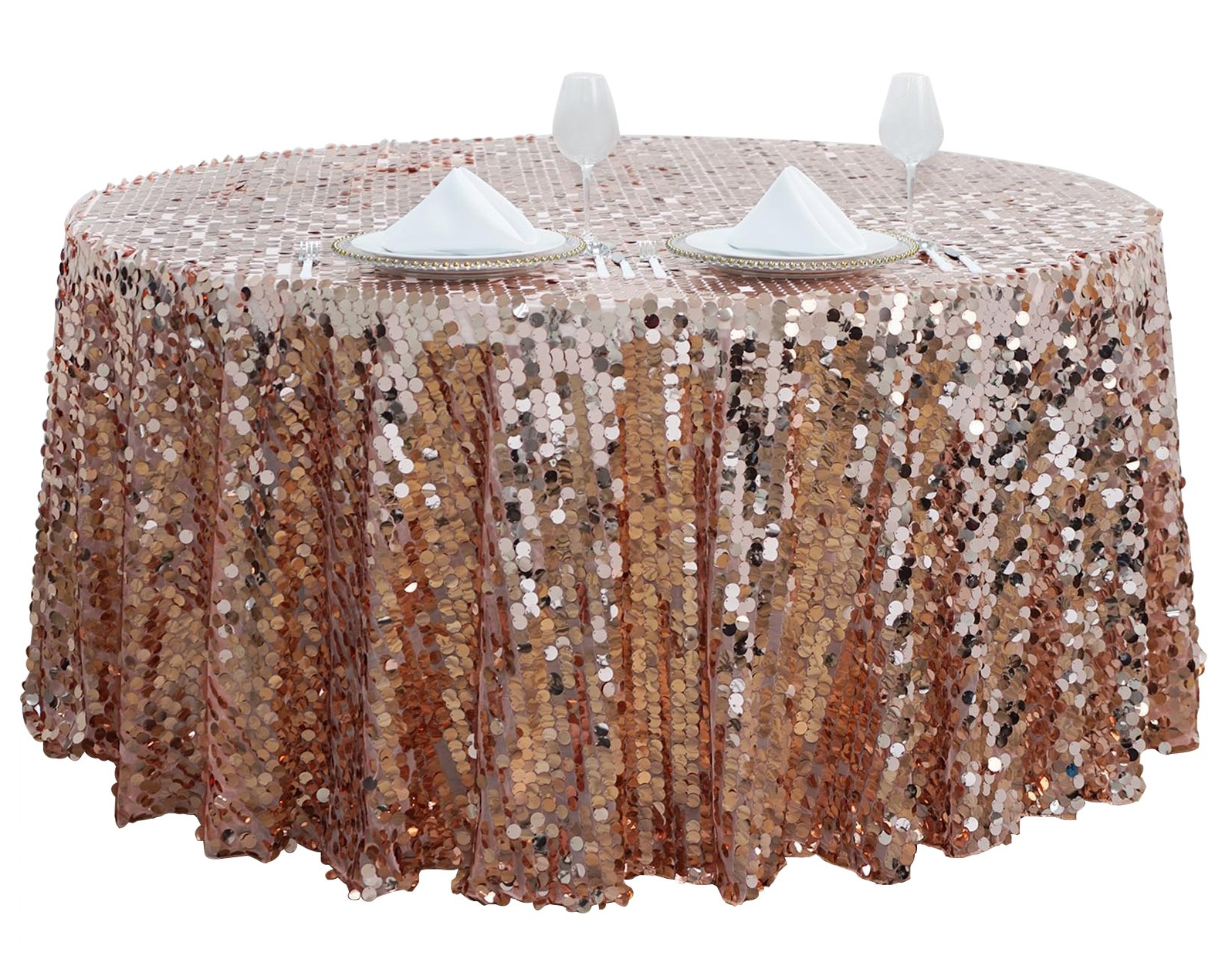 3. Perfectly Pretty Wedding Toasting Flutes, Cake Server Sets, Wedding Dress Coat hanger and Hatbox. ALL with Crystal Embellishment.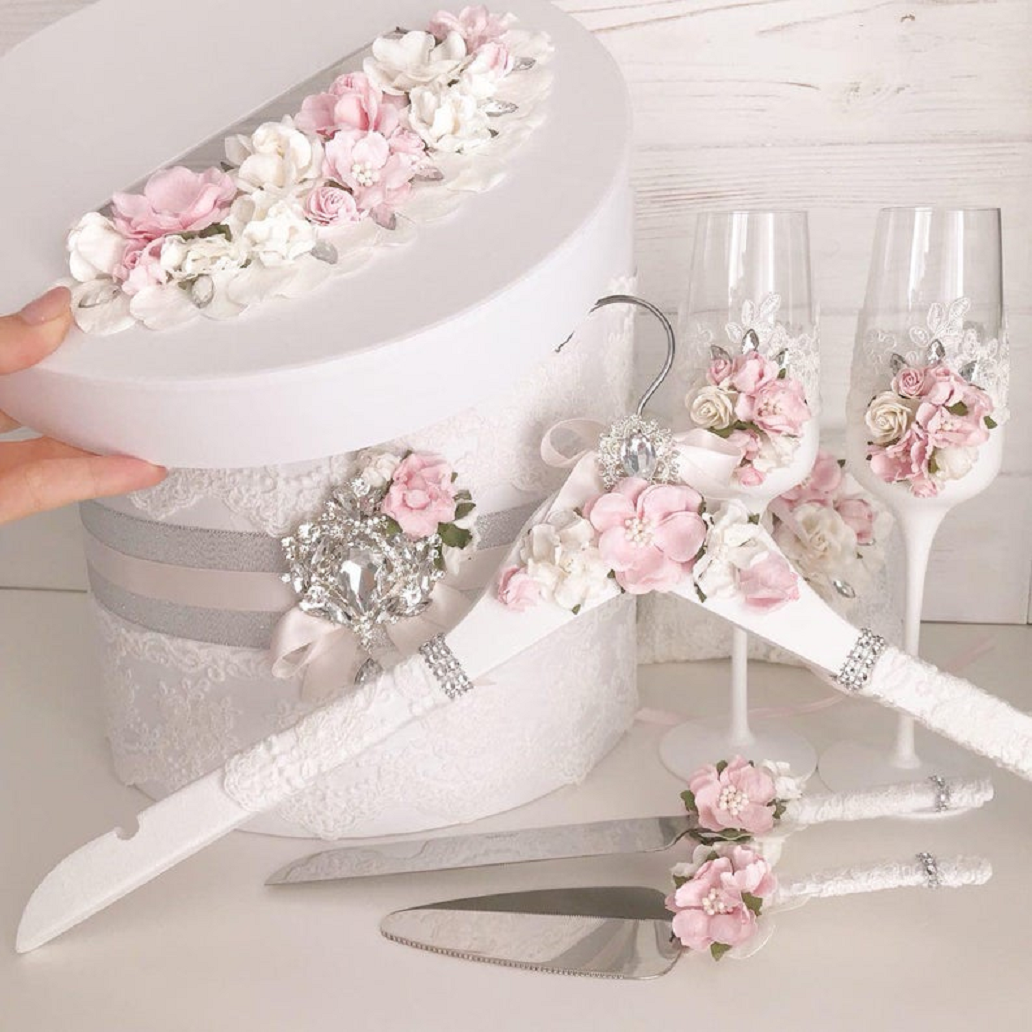 4. Castle Wedding Cake with Hanging Crystals Edges. Slip the Bling in EVERYWHERE You Can.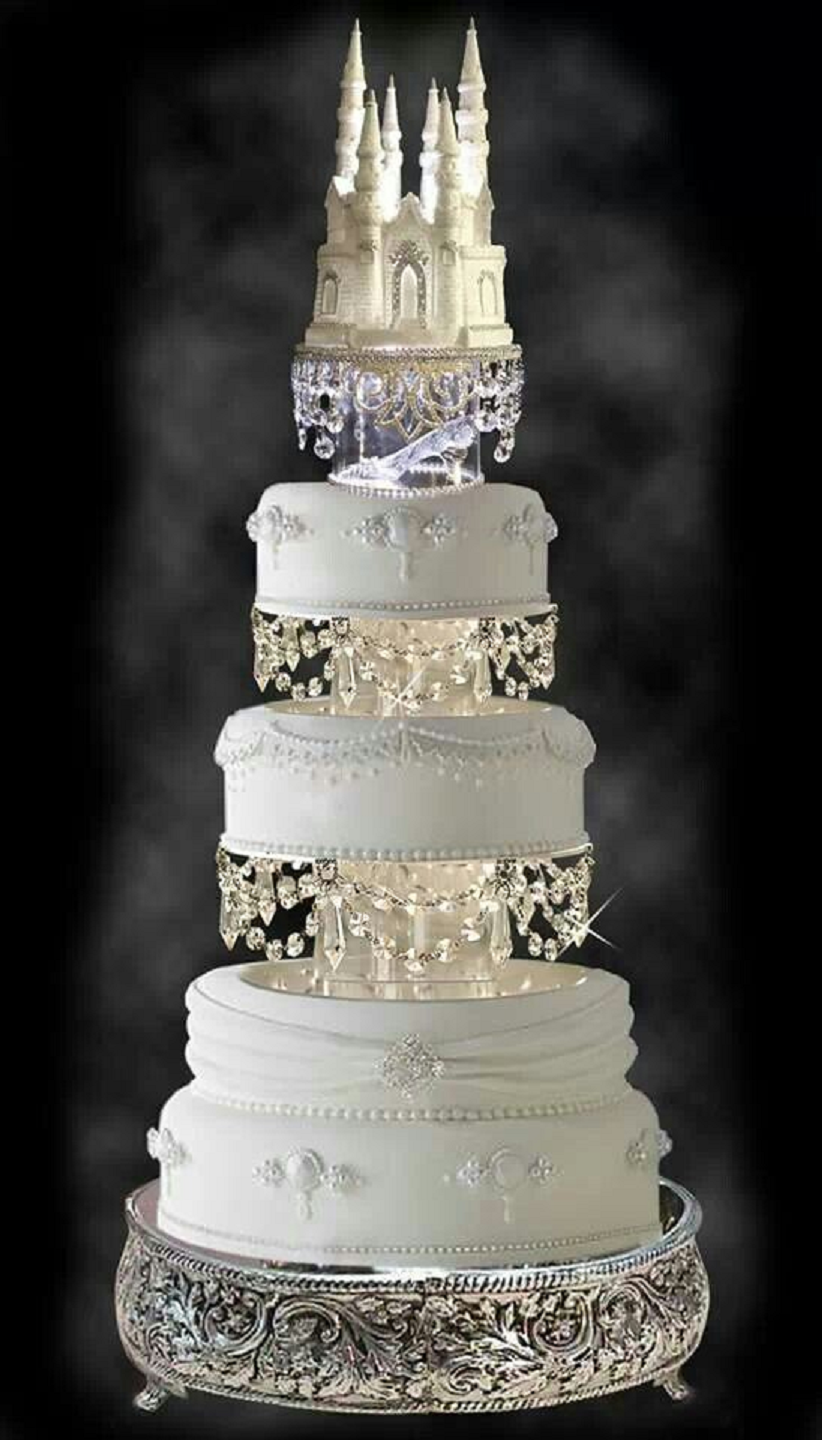 5. Even a Grand Pollen Trap Flower Arrangement Will Benefit from Adding a LOT of Crystal Chandeliers.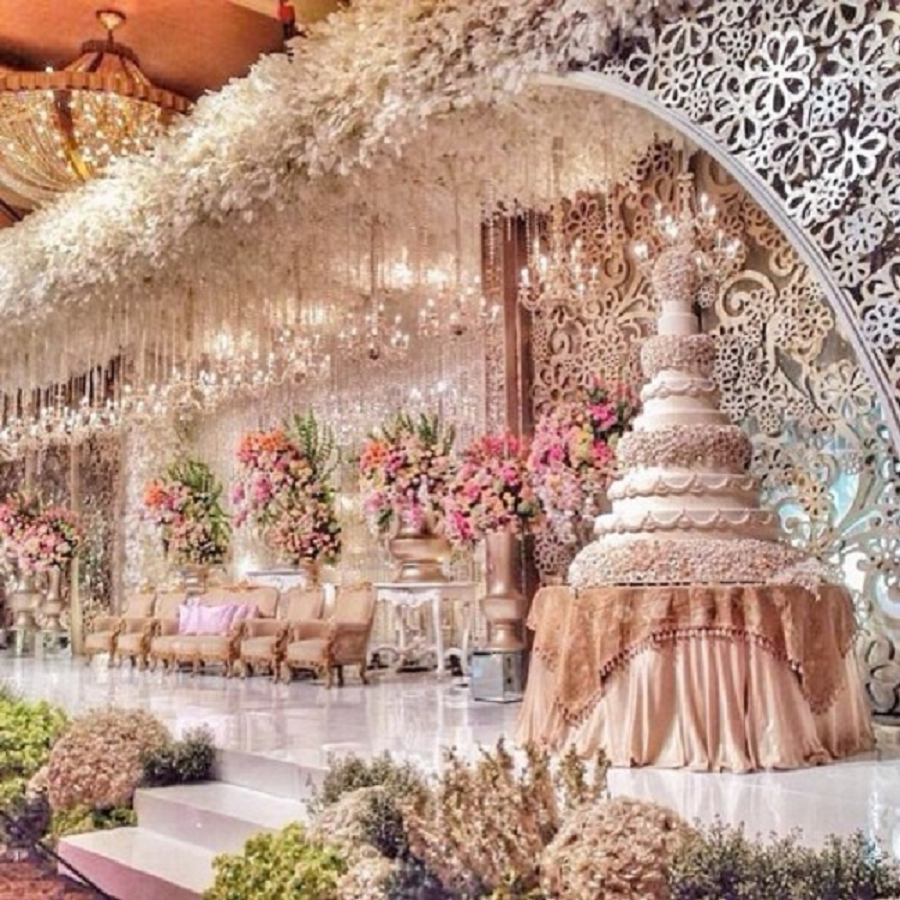 6. Even a Grand TREE Will Benefit from Adding a LOT of Crystal Chandeliers.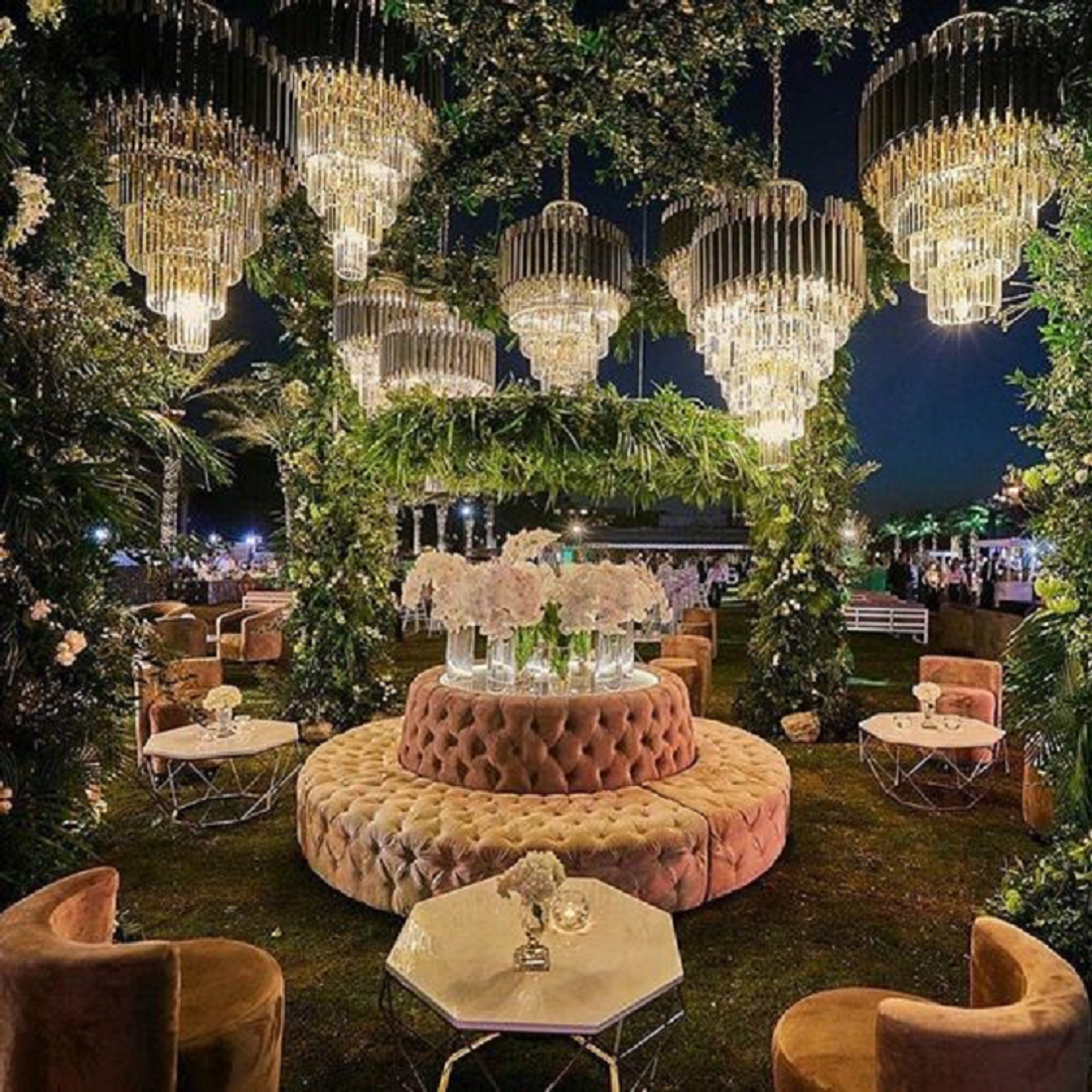 7. Plonk Down as Many Glittering Crystal Wine Glasses as Each Wedding Table Can Take.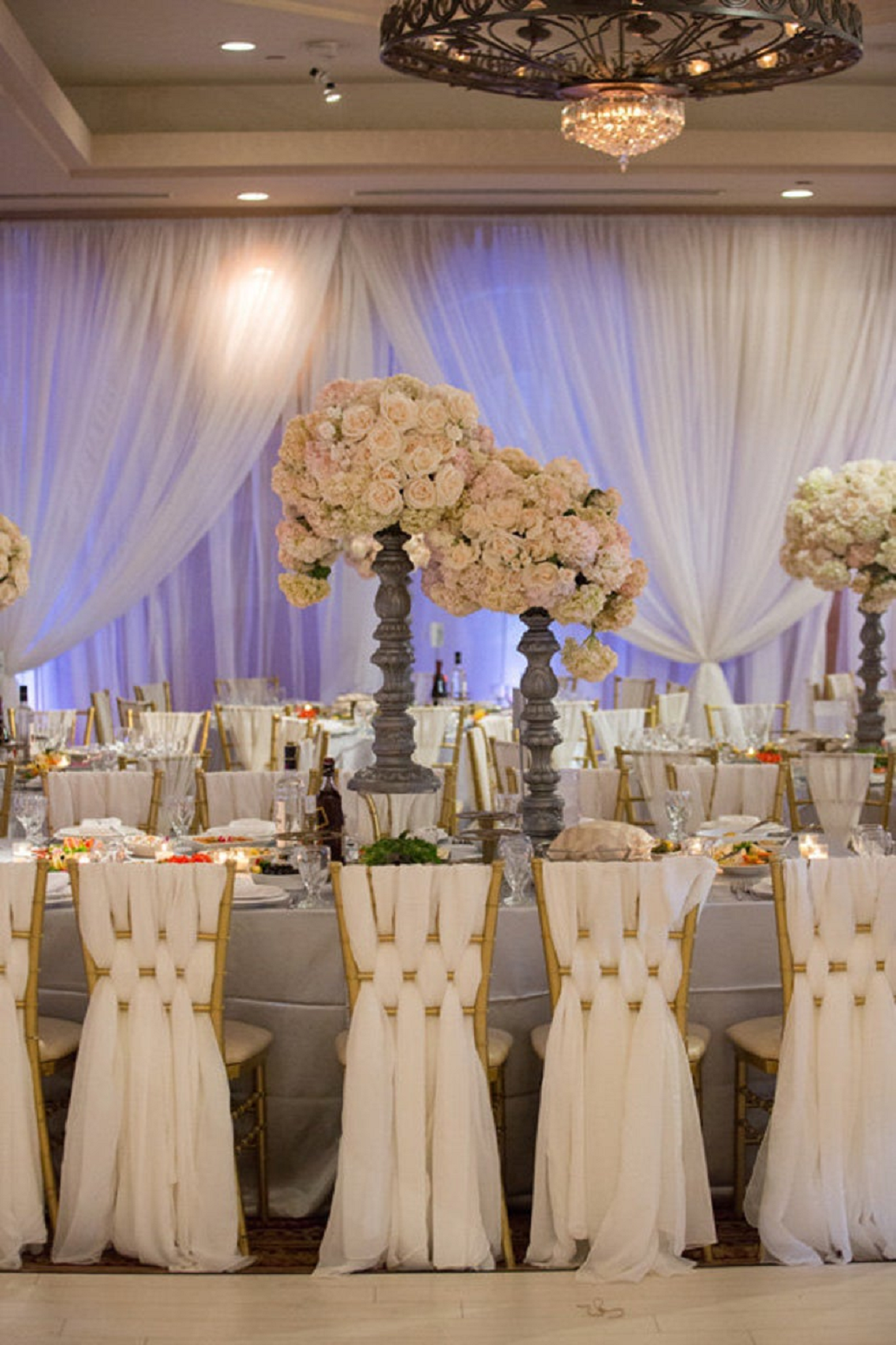 8. If'n It's NOT Bug Season Take the Reception Outdoors with Sparkling White Fairy Lights.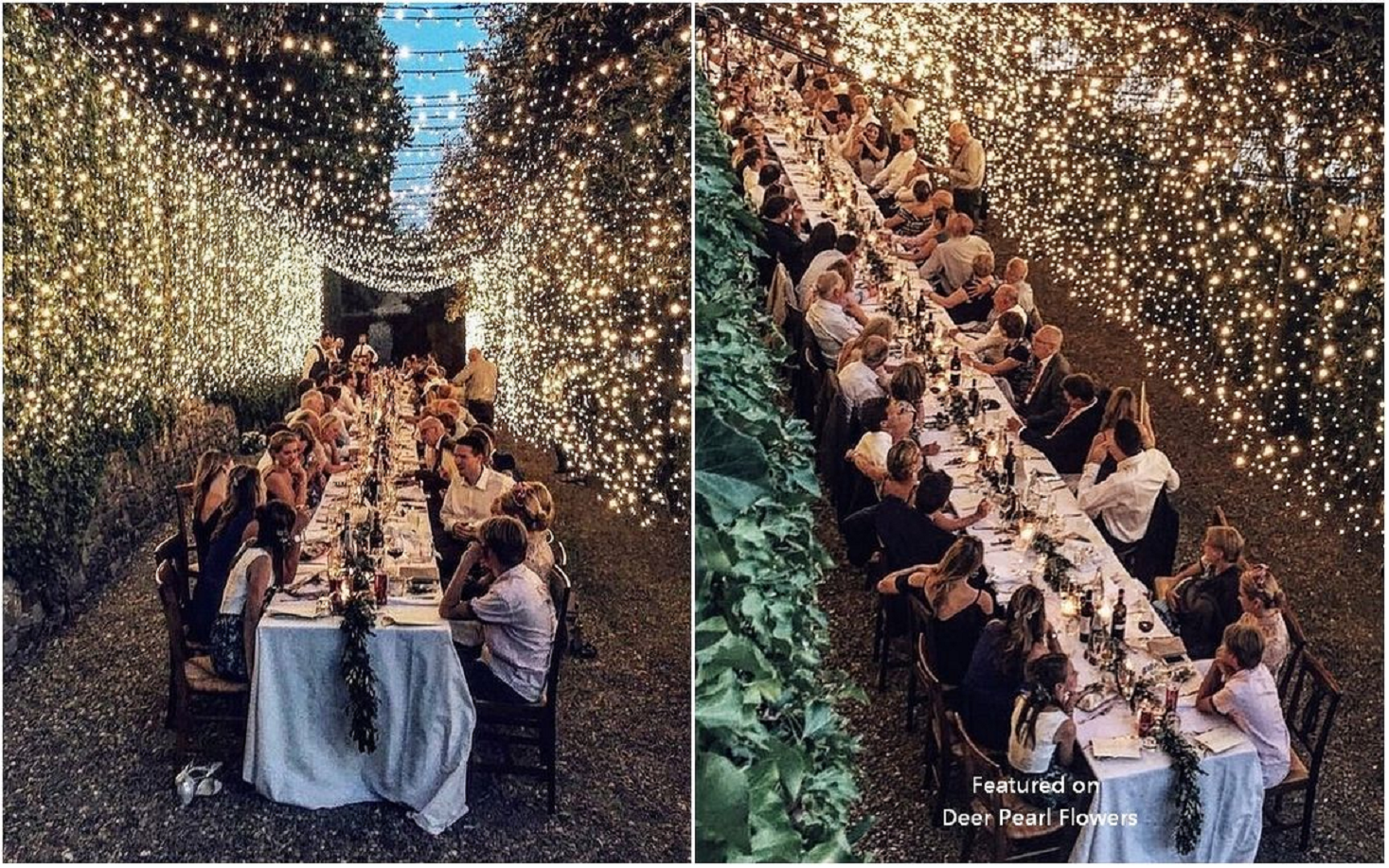 9. Crystal Candle Holders for a Wedding Dinner Table WILL Make the WHOLE Room Sparkle.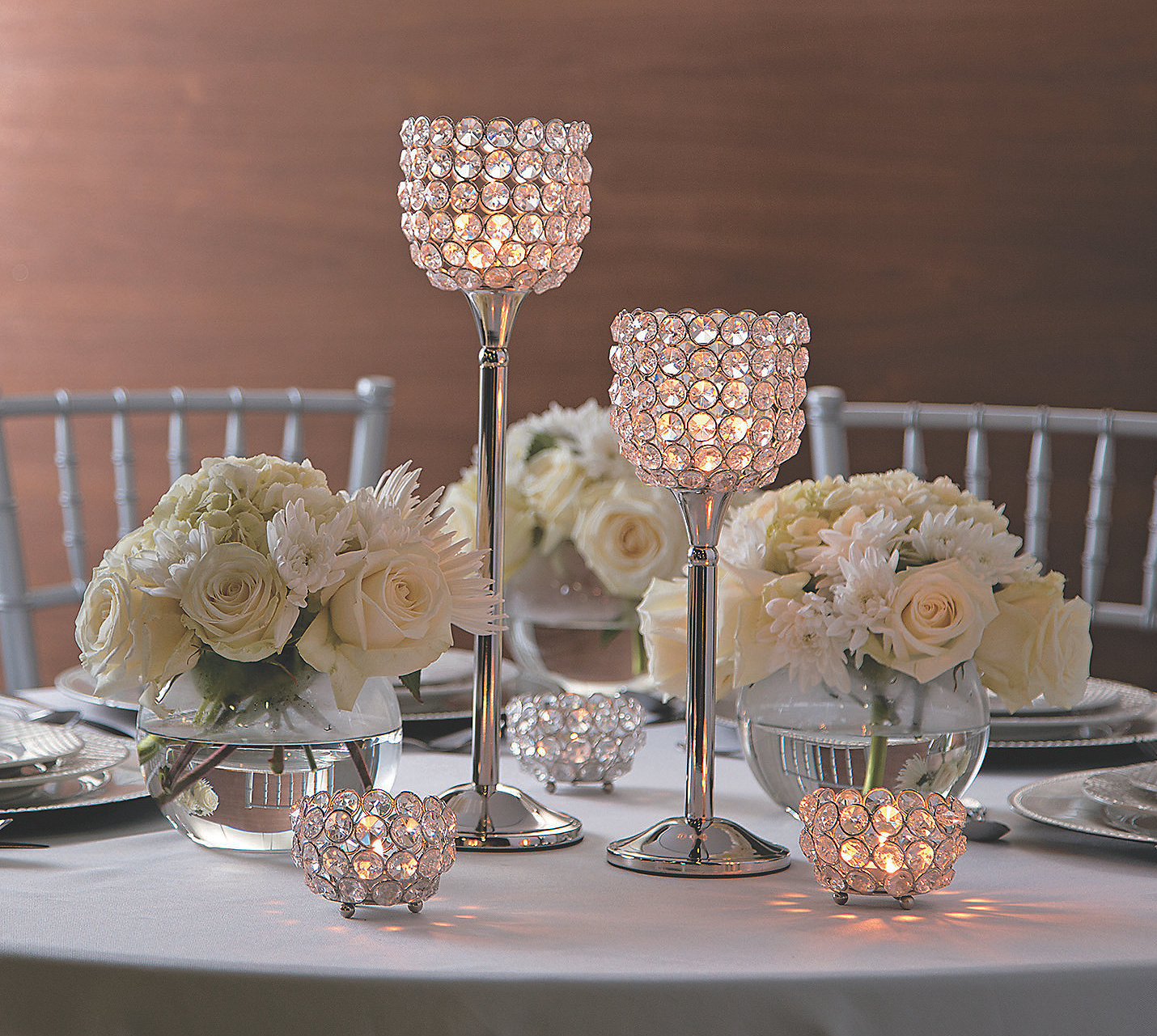 10. Serve Yourself Krug and Your Guests Plonk. Glittering Bride and Groom Champagne Bottle Covers WILL Hide the Label but NOT the Gold Bling on the Bottle.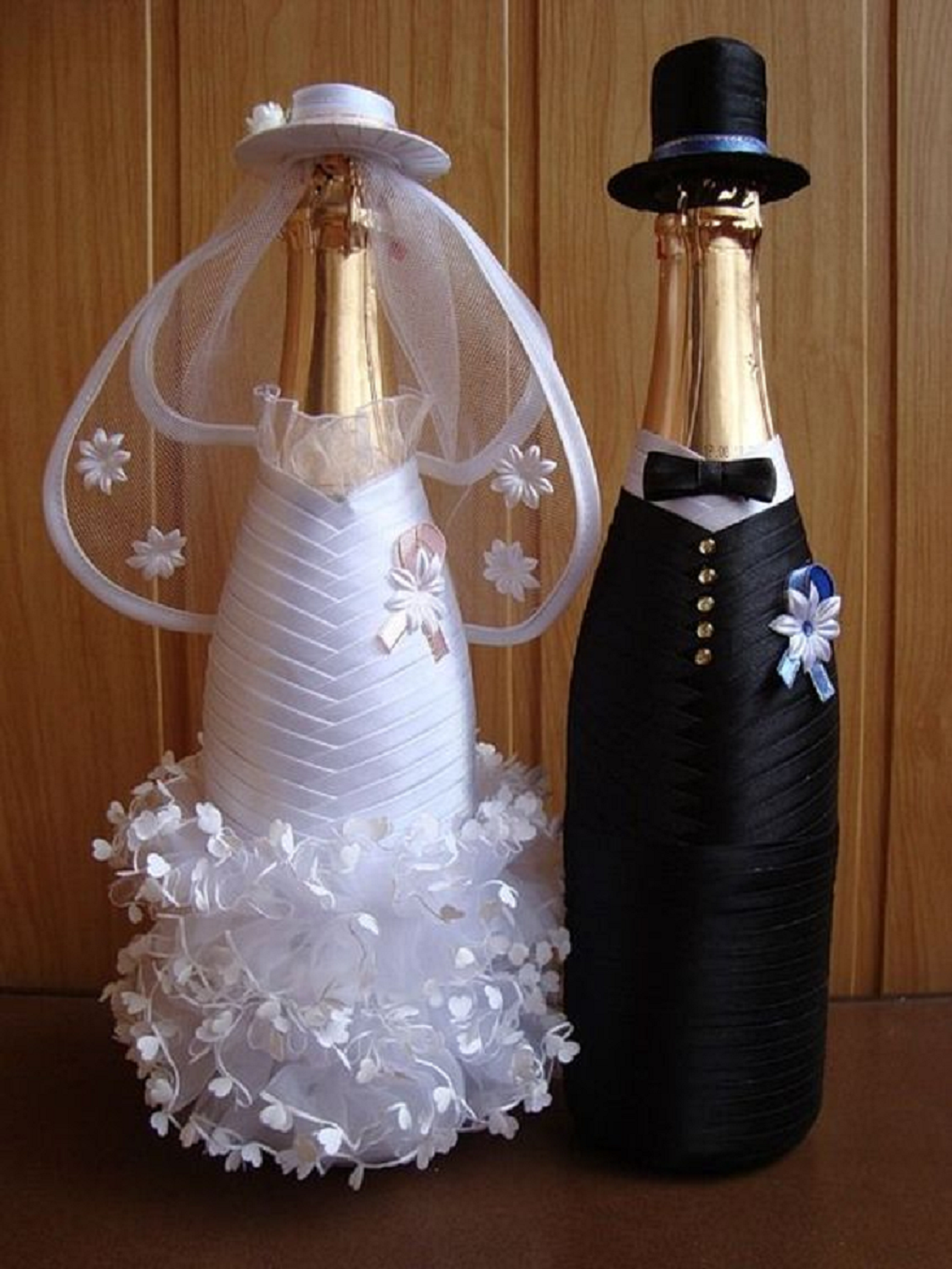 11. Wedding Champagne Glasses in Ivory/White Hand Painted Wedding Flutes with Pearls are Perfection for the Bridal Toast.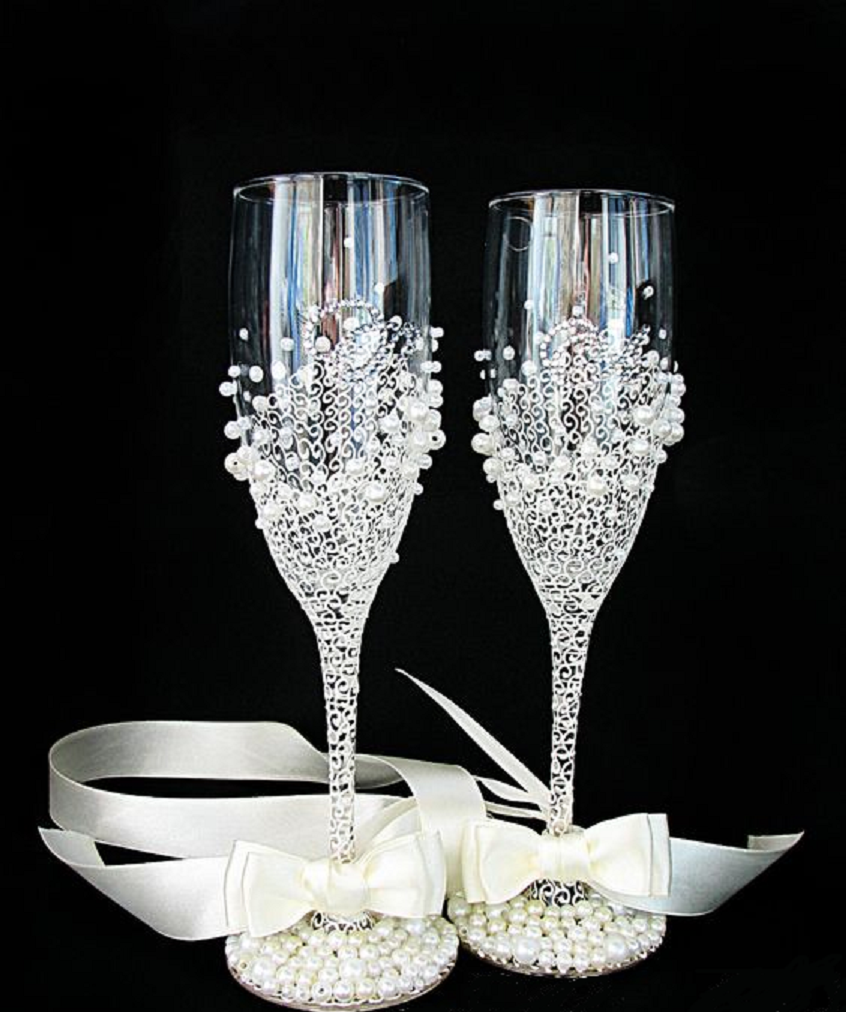 12. A Night Wedding CAN Be Enchanting if You've Trained a Monkey to Decorate the Trees with Glittering Lights.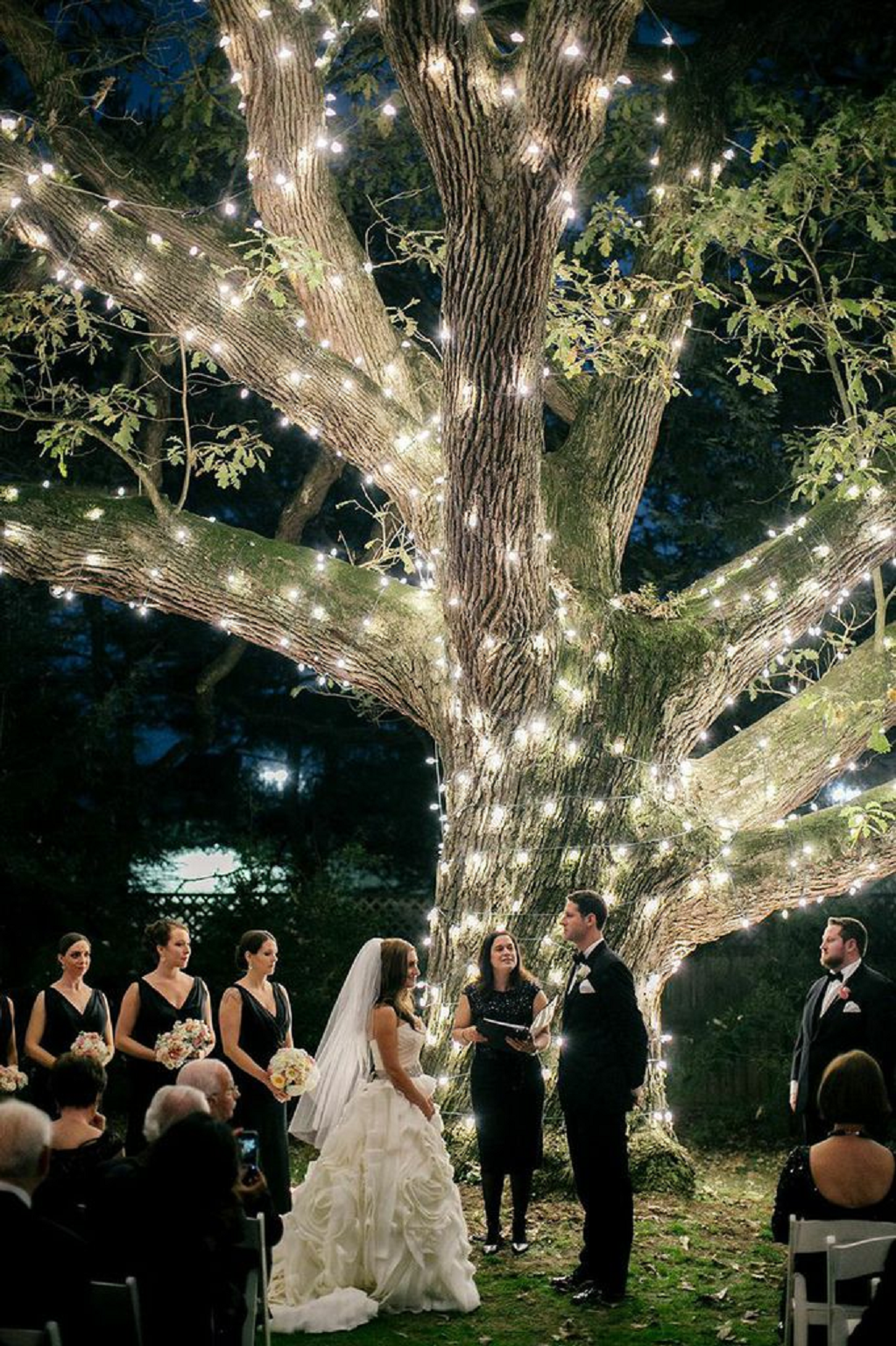 13. QUITE the Bevy of Sparkling Crystal Wine Glasses Ready for the Guests to Enjoy the Open Bar at Your Expense.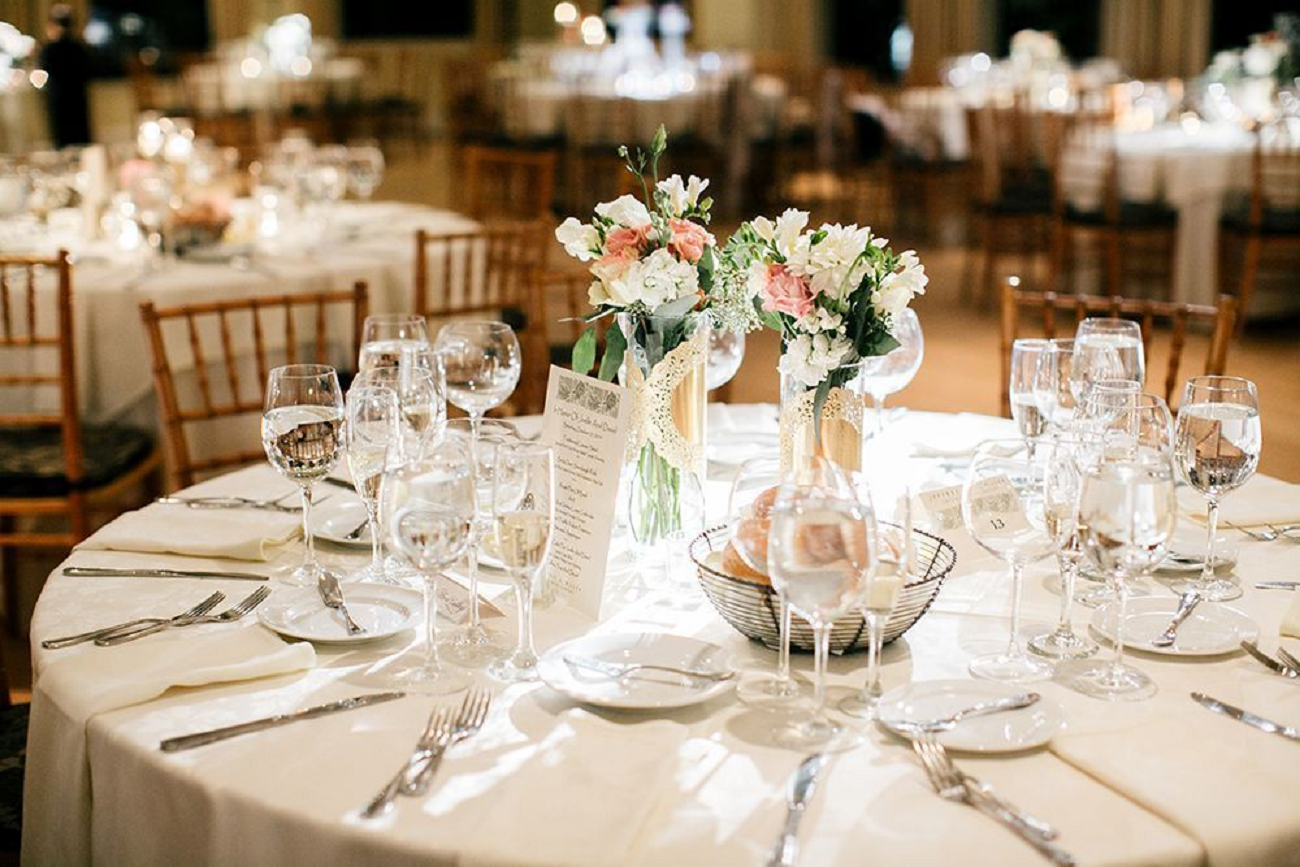 14. Decorating You Wedding Reception with a Billion Lights is ALWAYS a Good Bling Play.
15. As Long as No One is Wearing Anything Flammable then Sparklers Add Sparkle to Your Wedding Event.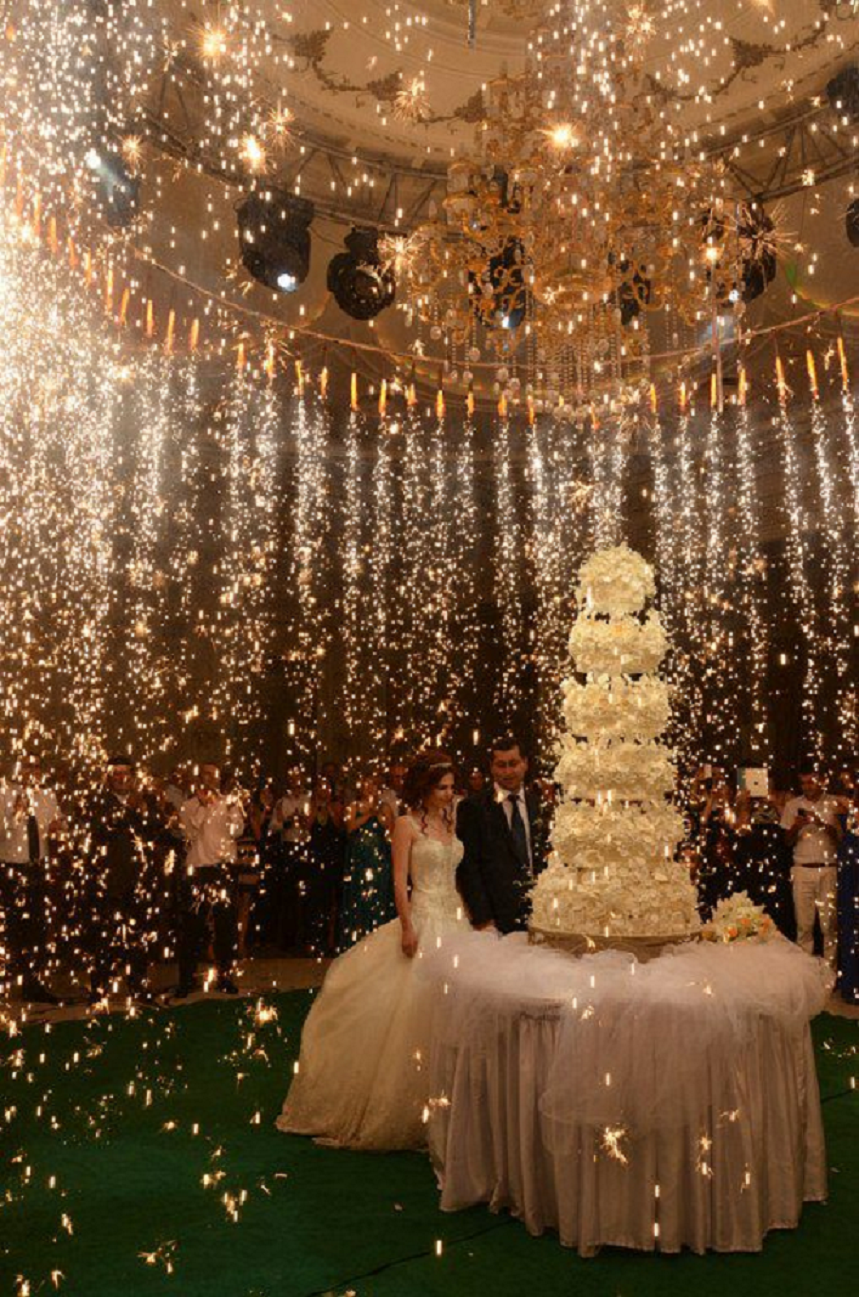 16. White Round Wedding Cake with Sparkling Diamond Bling Rhinestones on a Glittering Cake Stand. And IN the Sunlight for MAXIMUM Stun.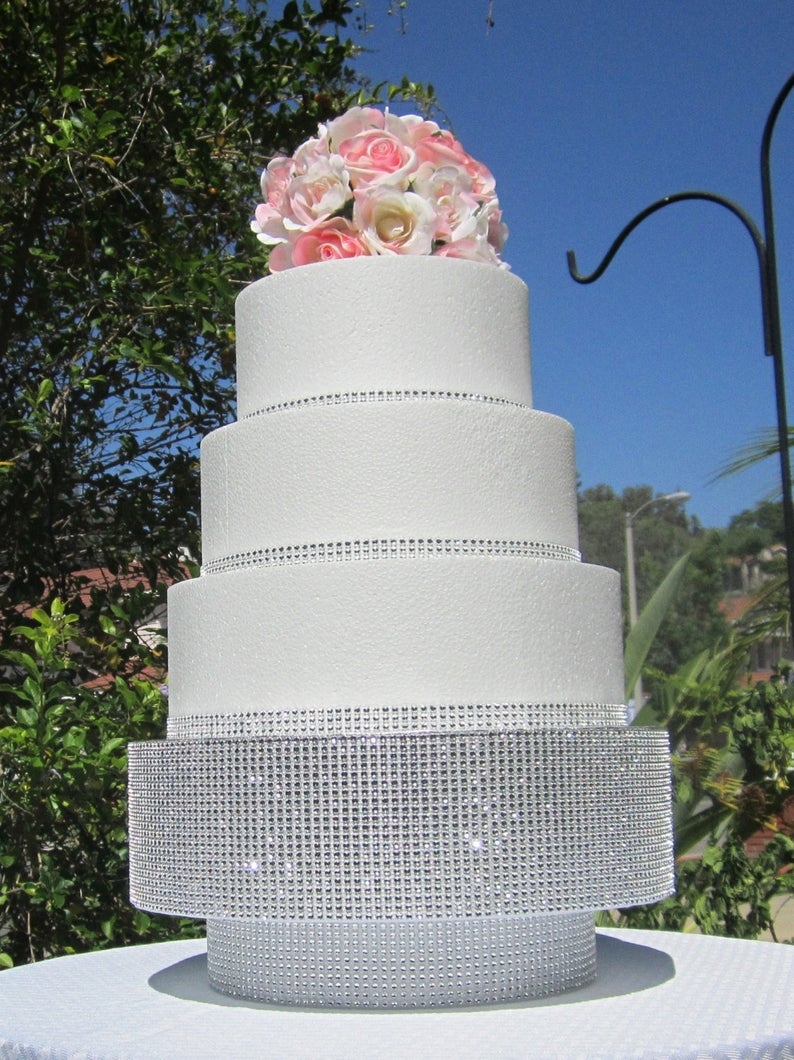 17. Love These Gold Flecked Macarons? Try Stacking Them for a Quirky Cake. Or Just Eat Them Before Everyone Arrives.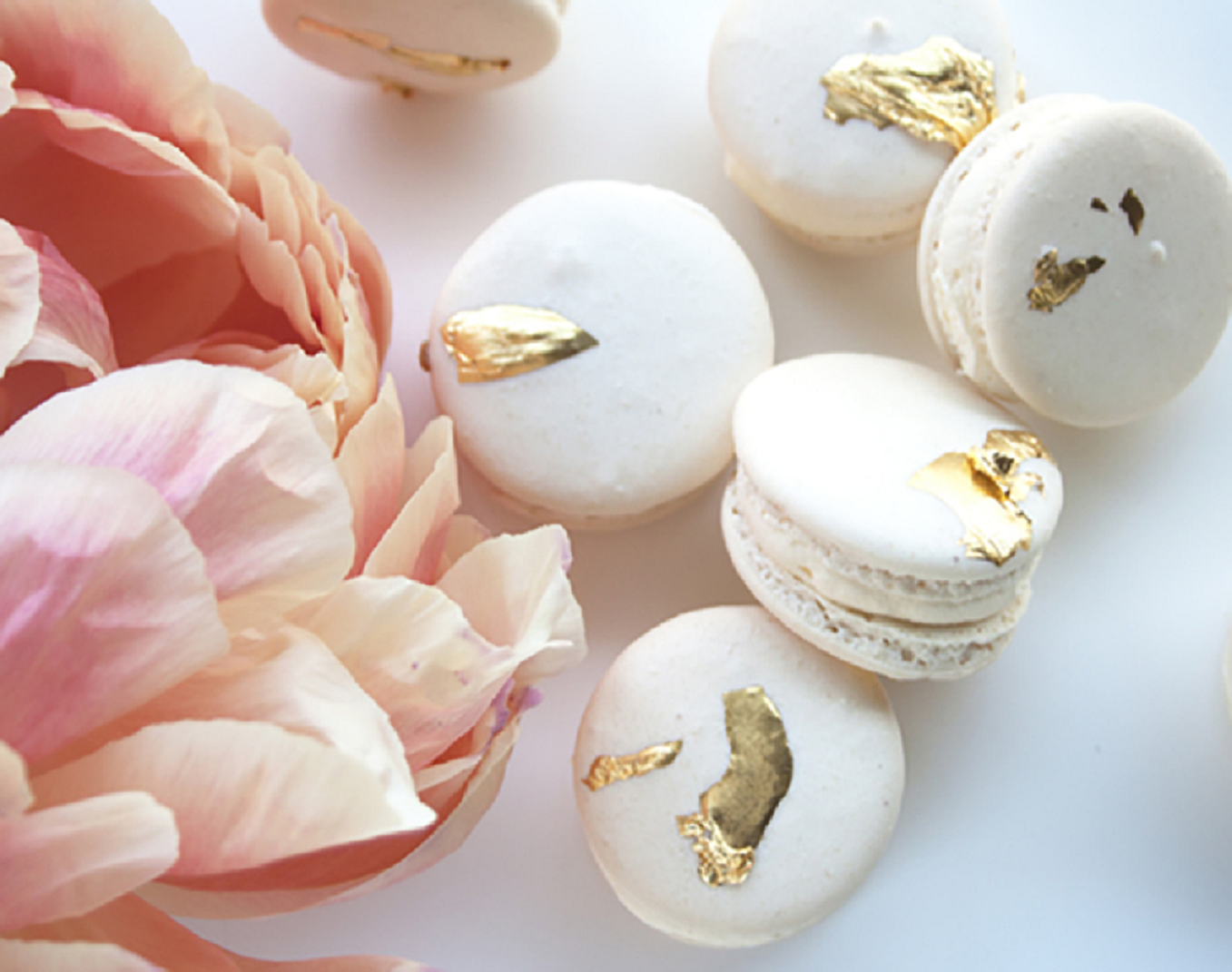 18. Good Decision to Have a Gold Glittering Wedding Cake Surrounded By Pretty Cupcakes!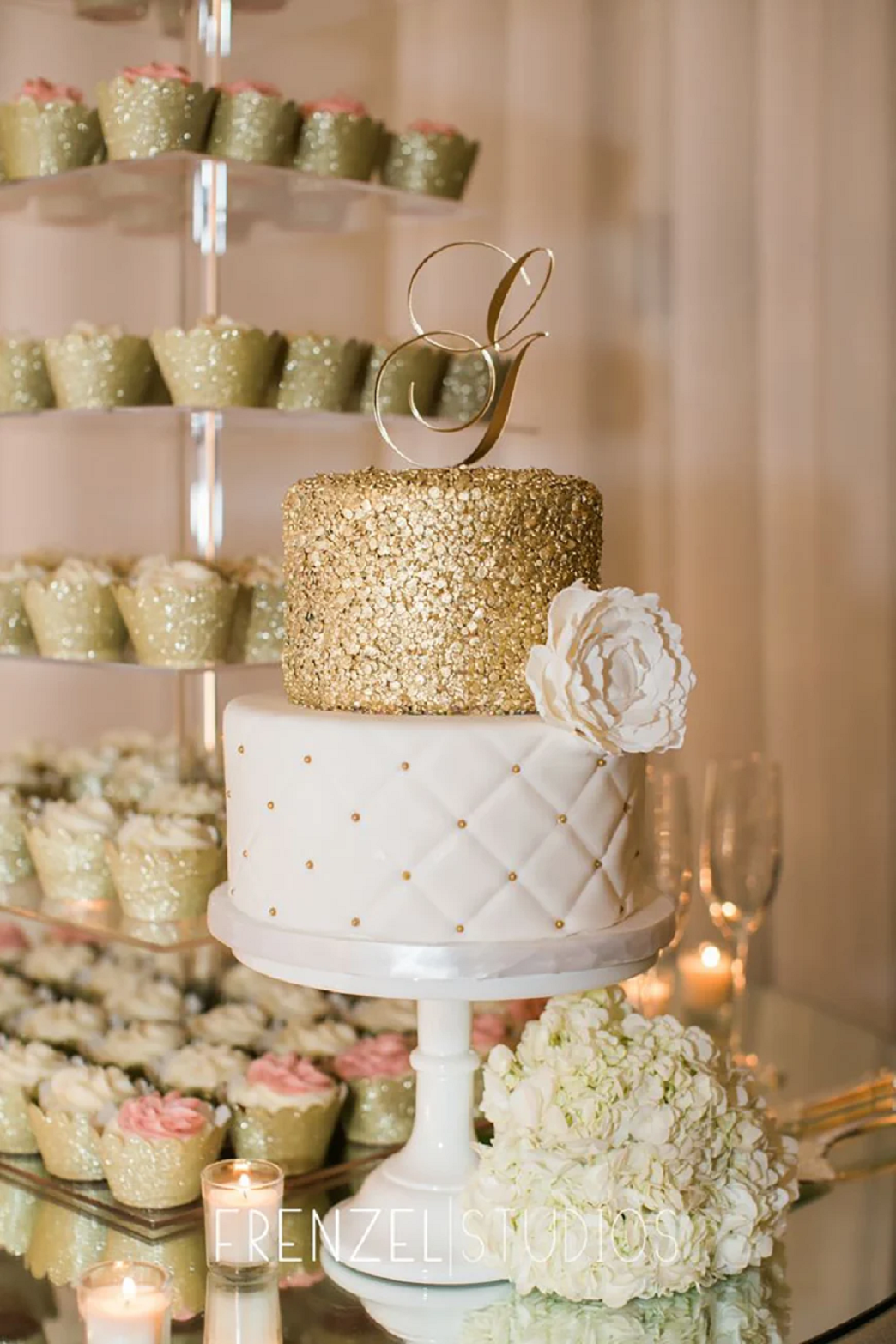 19. NOT Sure About the Succulents on Top but the Gold Leaf is TDF!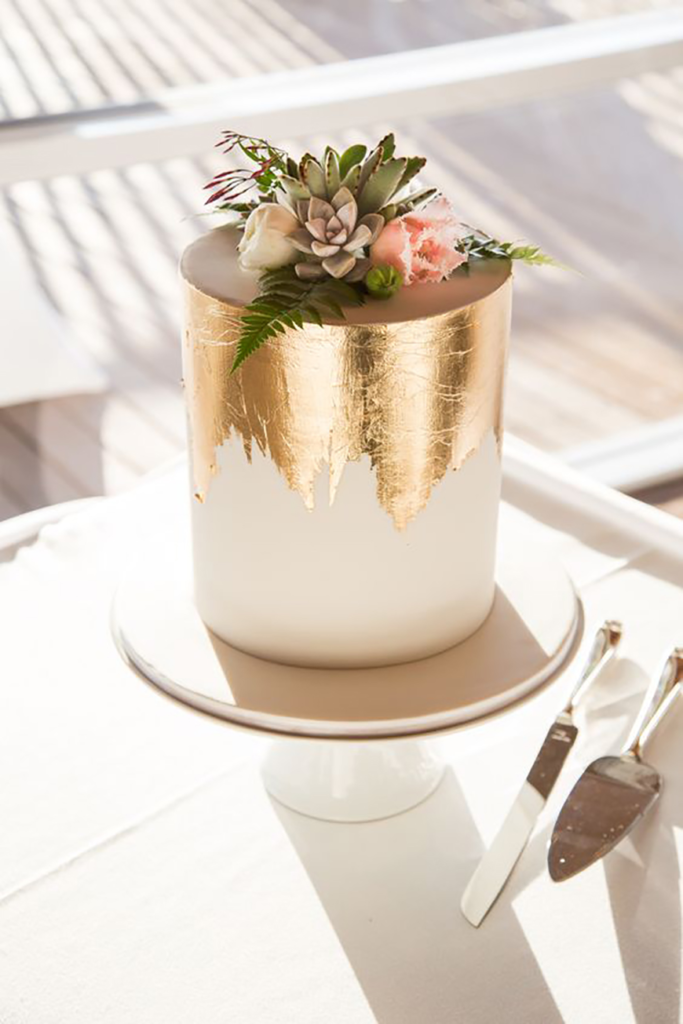 20. Want EVERONE to Appreciate the Amount of Crystal Stemware Bling on the Table? Then Keep the Flowers Out of the Damn Way.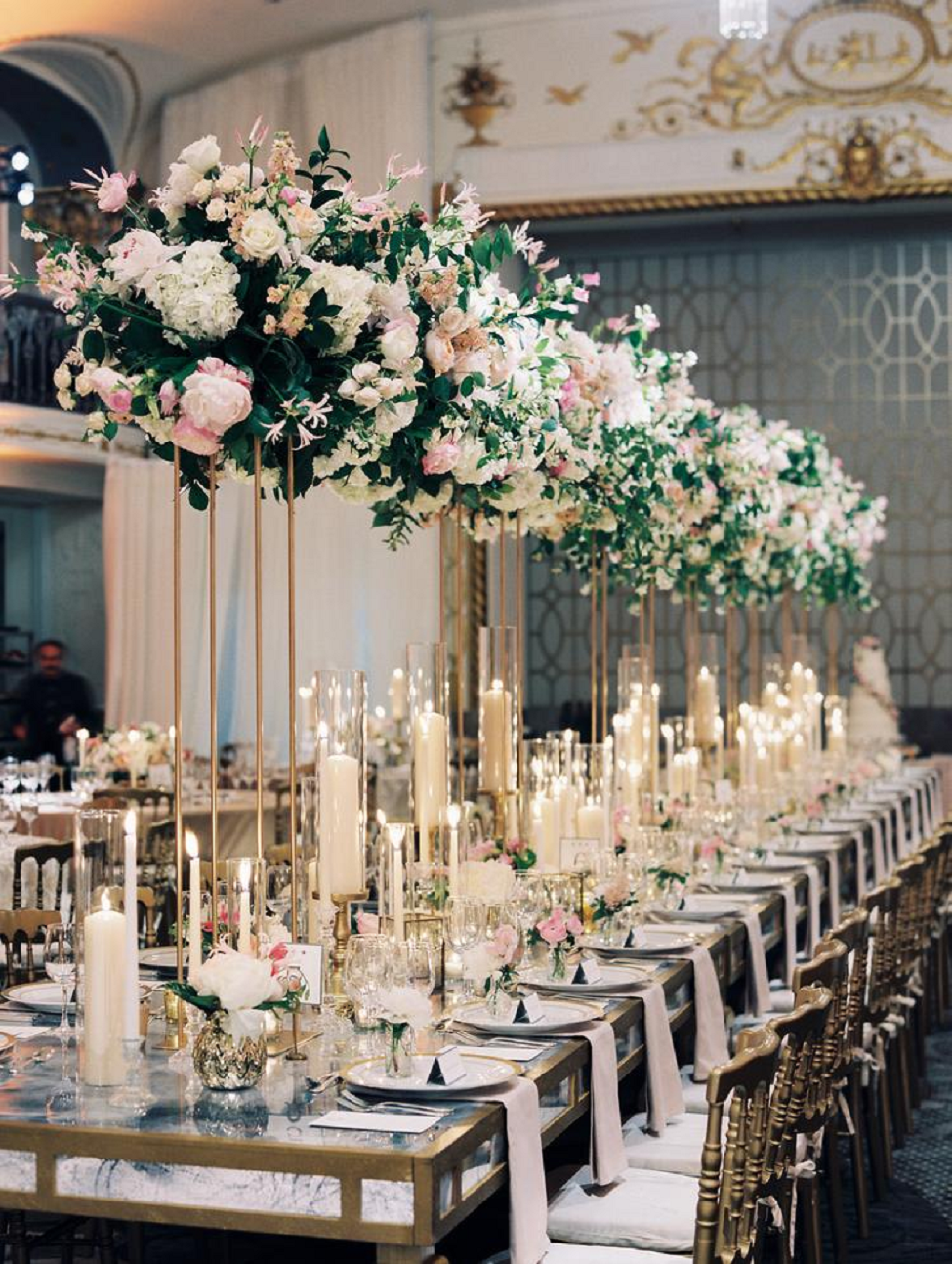 21. See Above. AND Hang Glass Baubles from Your Skyscraper Wedding Flower Arrangements.
22. Mini Wedding Cakes in White with a Floral Design and Rhinestone Trims. Yes and Yum.
23. Champagne Wedding Flutes with Glittering Swarovski Crystals. Perfection Achieved.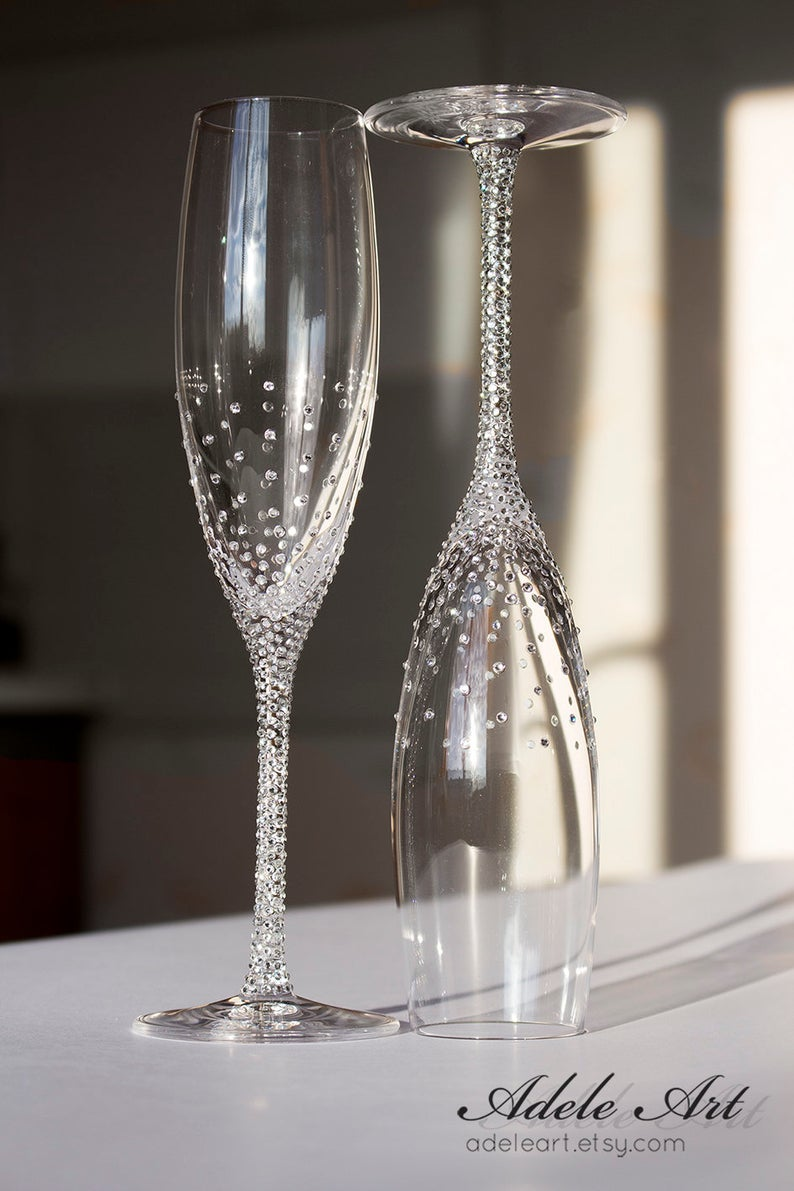 24. Silver Toasting Flutes, Cake Server Knife and Plate with Chunky Swarovski Crystal Gems. There is NO Need for Understatement on Your Wedding Day, Kids.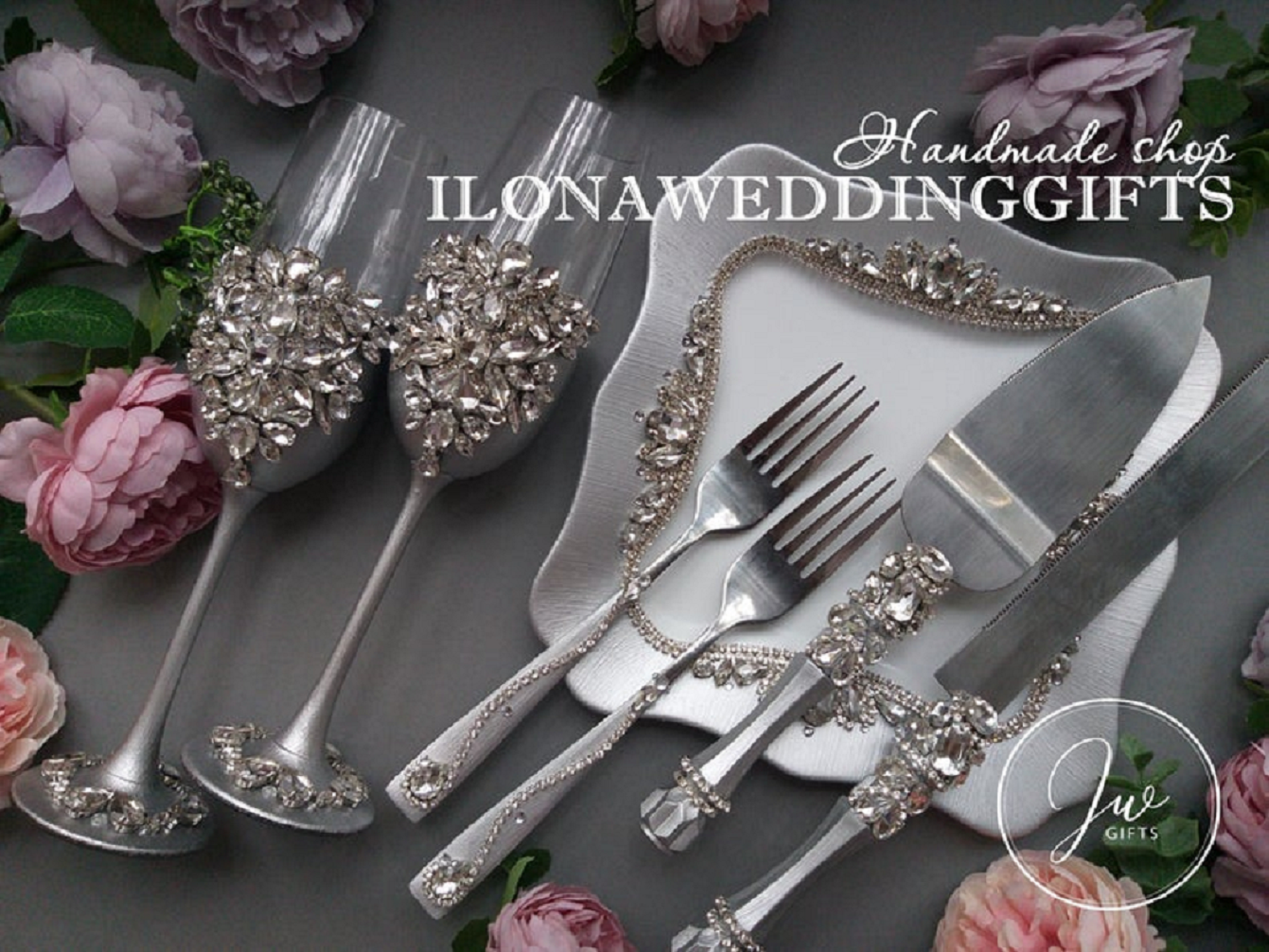 25. Bottle Décor Bride and Groom Outfits. This Time with Pearls. Uncle Frank will Be Able to Take These Home for His Pet Pythons.