The stunning Mediterranean islands are almost too good to be true. These holiday paradises dot the Med and have been luring sailors and tourists for thousands of years.
There are 190 islands within the Mediterranean Sea.
If you visited two of them each year you'd have 80 years worth of holiday getaways all mapped out.
Talk about spoiled for choice.
The islands range in size and population from Italy's Sicily at over 25000 square kilometers and five million people, to Albania's tiny uninhabited Sazan Island at just over five square kilometers.
The enormous number of islands belonging to different countries within the Mediterranean means you will find the perfect holiday spot.
No matter what your tastes and budget may be.
France, Italy, Greece and Spain Dominate the Stunning Mediterranean Islands.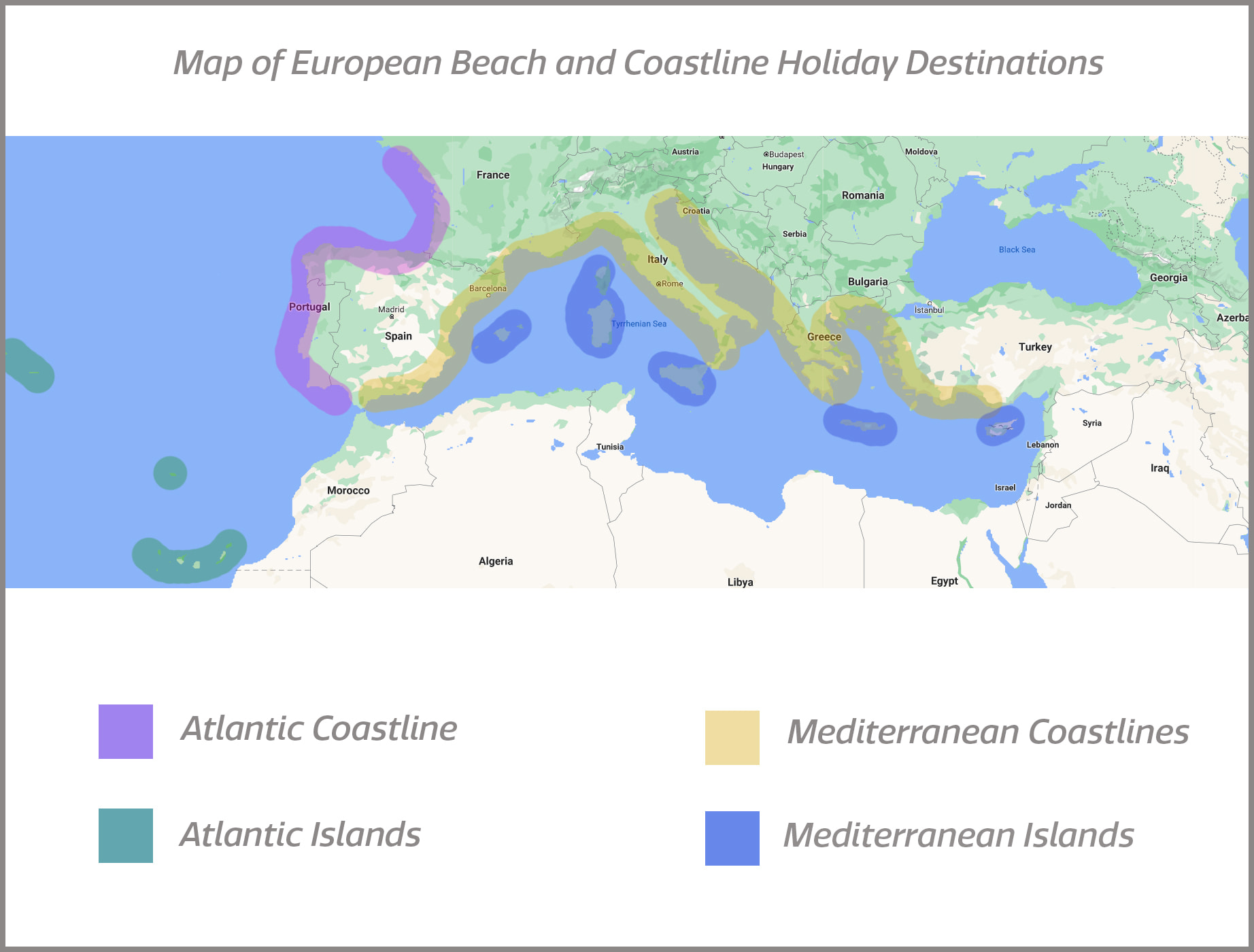 SequinQueen's series on the most sparkling holiday destinations in Europe takes you to the stunning Mediterranean Islands.
The Mediterranean Islands spread throughout the Med. They are in blue on the map.
Exquisite island holiday destinations await in Turkey, Croatia and many other parts of the Mediterranean.
But we'll concentrate on the best vacation locations of the French, Greek, Spanish and Italian islands.
The French Island of Corsica
Apart from being an island holiday destination par excellence, Corsica is the birthplace of Napoleon Bonaparte.
Napoleon grew up in the Corsican capital, Ajaccio, before going on to conquer most of Europe and introduce liberal reforms still enjoyed today.
Maison Bonaparte, his family home in Ajaccio, is a dream come true for history buffs on hols.
Nowadays however Corsica is better known as the summer holiday destination for upper crust Parisians.
And that means two things.
First, it is not too crowded even in the high season.
Second, if it's good enough for the most discerning French it will be good enough for the rest of us too.
Corsica has a ruggedly mountainous interior perfect for holidaying cyclists with legs of steel.
For an island, the food is decidedly hearty. Think stews and roasts rather than lobster and shrimp.
The warm waters around Corsica are a sailor's delight too.
Take a break from your main island holiday by day-tripping to even more islands such as the Lavezzi archipelago between Corsica and Sicily in the Tyrrhenian Sea.
Had your fill of Corsica's heady mix of French European joie de vivre and pristine beaches and mountains?
Then simply hop on a ferry for the fifty minute ride to Sardinia to the south.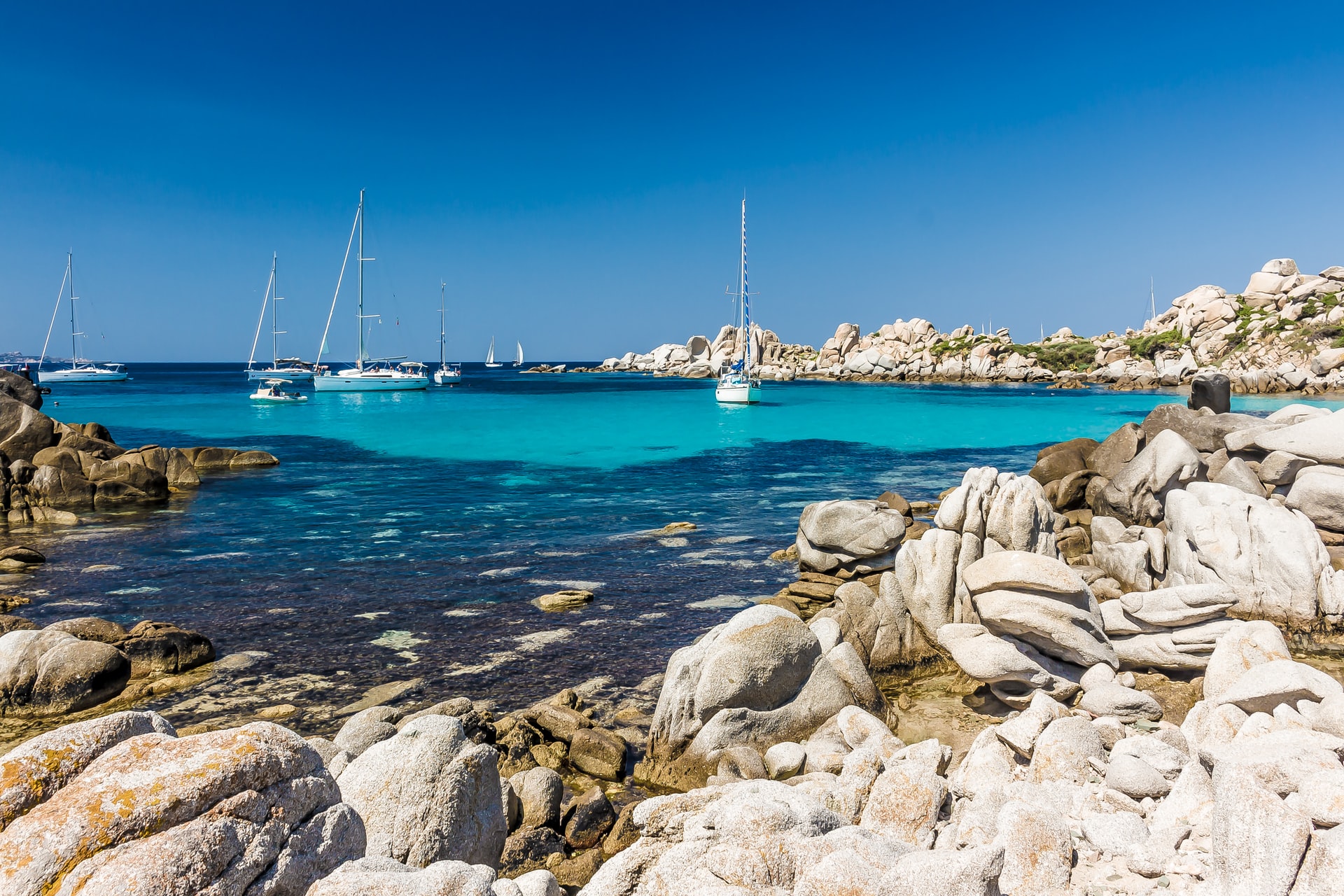 The Italian Island of Sardinia
Sardinia is much larger geographically than Corsica. And far more populous with around 1.6 million inhabitants.
Ancient Nuragic and Roman ruins cover the island. But people have inhabited Sardinia for tens of thousands of years.
The island has so many varying ecosystems, from mountains to plains to beaches, that is often described as a mini continent.
So apart from the pristine and sandy stretches of coastline you'll discover quaint mountain villages and verdant farms.
Haven't got time on your vacation schedule to visit the Italian mainland? Then head south to the Sardinian capital of Cagliari. You'll experience the old-world charm of an ancient Italian city.
Or as you come off the ferry from Corsica make your way to a nearby coastal town like Santa Teresa di Gallura.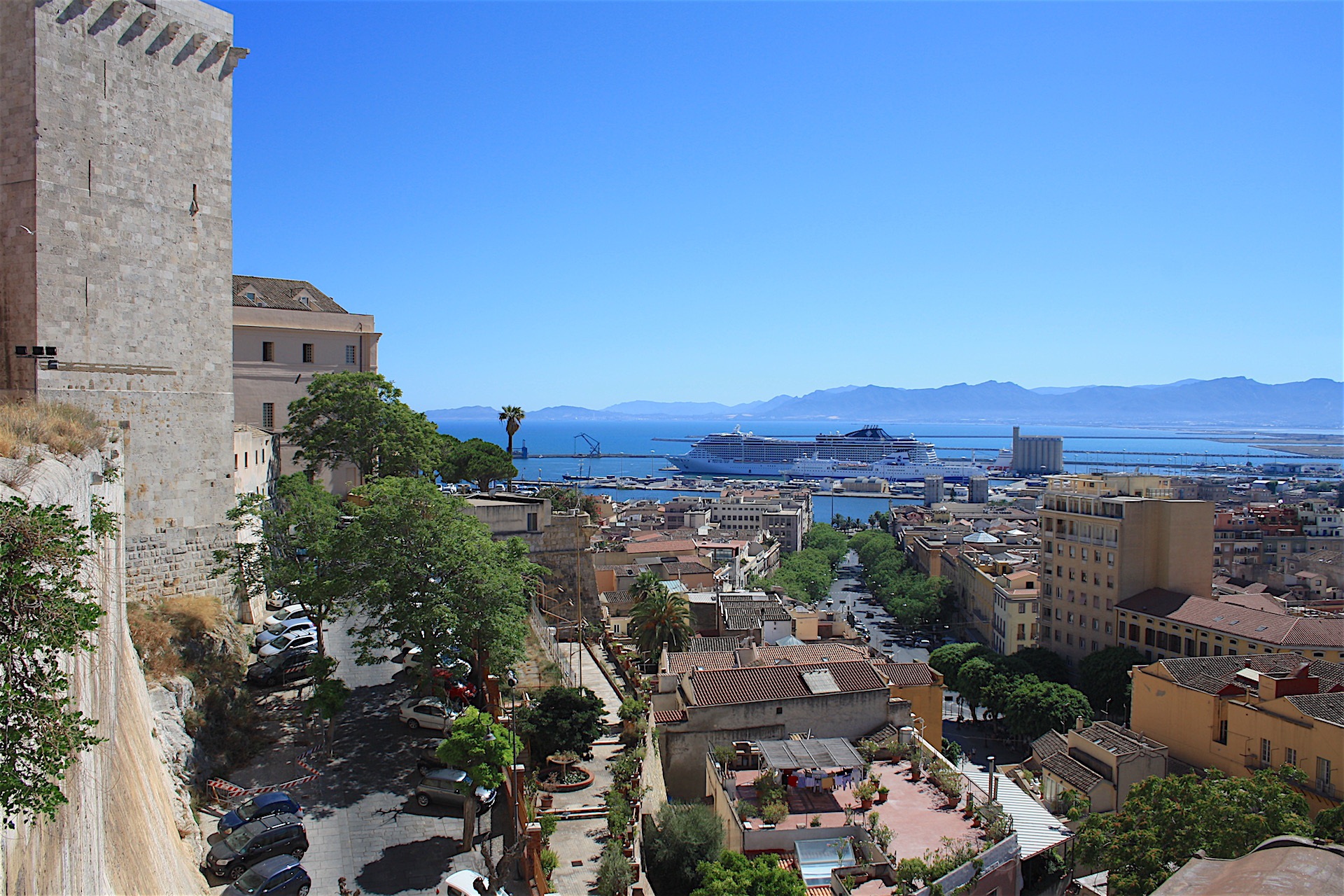 From there you'll have access to the beaches of Costa Smeralda and La Maddalena Islands.
While you're on Sardinia you might even pick up some tips for a longer life.
Sardinia was the first identified Blue Zone where good genes, a healthy diet and active lifestyle contribute to longevity. So much so that Sardinia has almost as many centenarians per capita as Okinawa in Japan.
One hundred years of living in Sardinian paradise wouldn't be too hard to take. You may be tempted to extend your holiday by a couple of decades.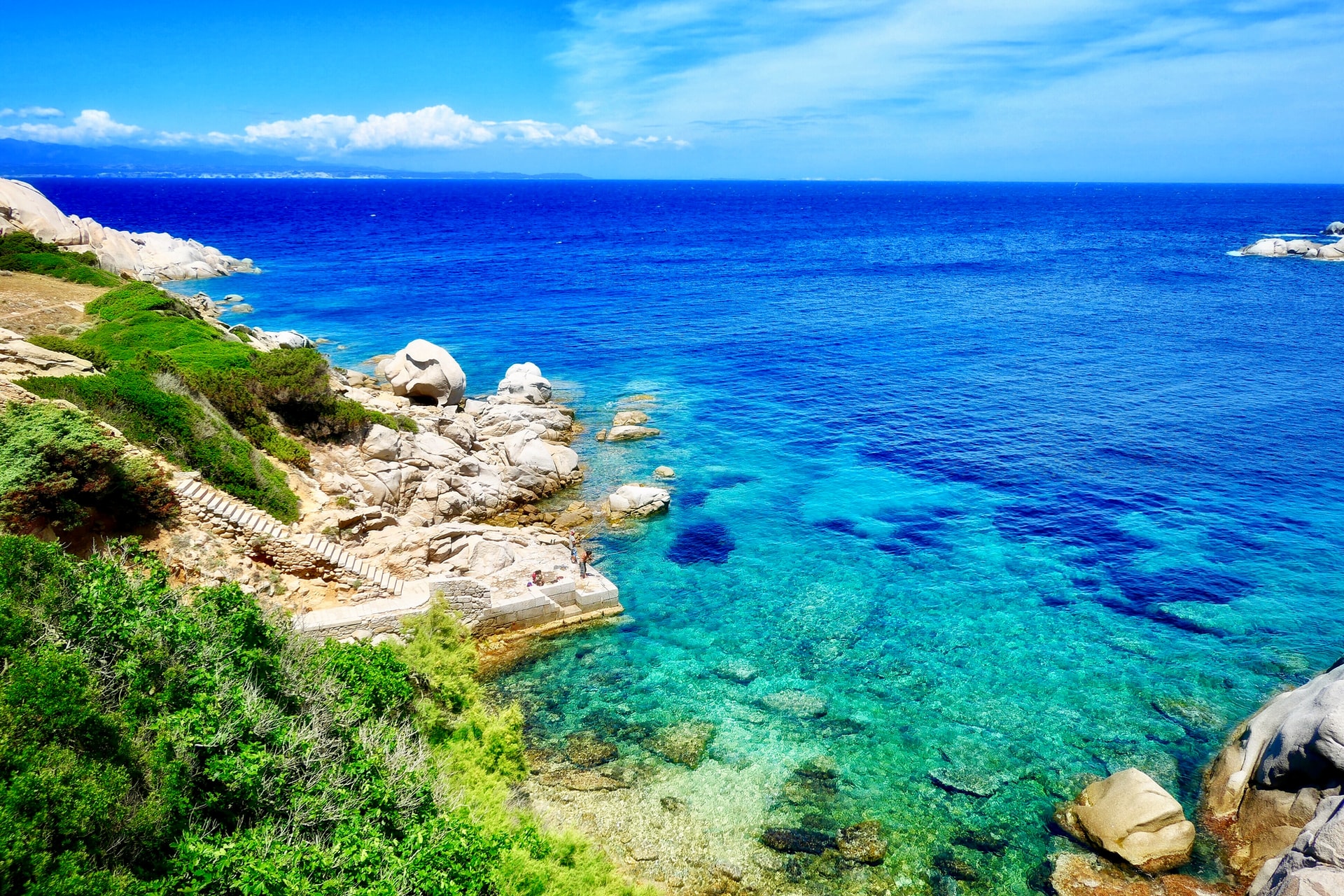 The Greek Islands
The Greek Islands are legendary. Immortalized in plays and poems for thousands of years. The cradle of Western civilization.
And holiday destination extraordinaire.
There are so many Greek islands that they are divided into seven zones. Along with Crete there are the Cyclades, the Dodecanese, the Ionian, the North Aegean, the Saronic and the Sporades islands.
Oh. And there's also Skorpios. The private island belonging to the late shipping tycoon Aristotle Onassis.
When married to him, Jackie O liked to sunbake in the buff on the island's beach.
Naturally that resulted in quite the payday for a paparazzo lurking offshore and acting as a fisherman.
If nudity is your default holiday fashion look you'll find several official nudist beaches in the Greek Islands. Red Sand beach on Crete is a good place to work on your all over tan.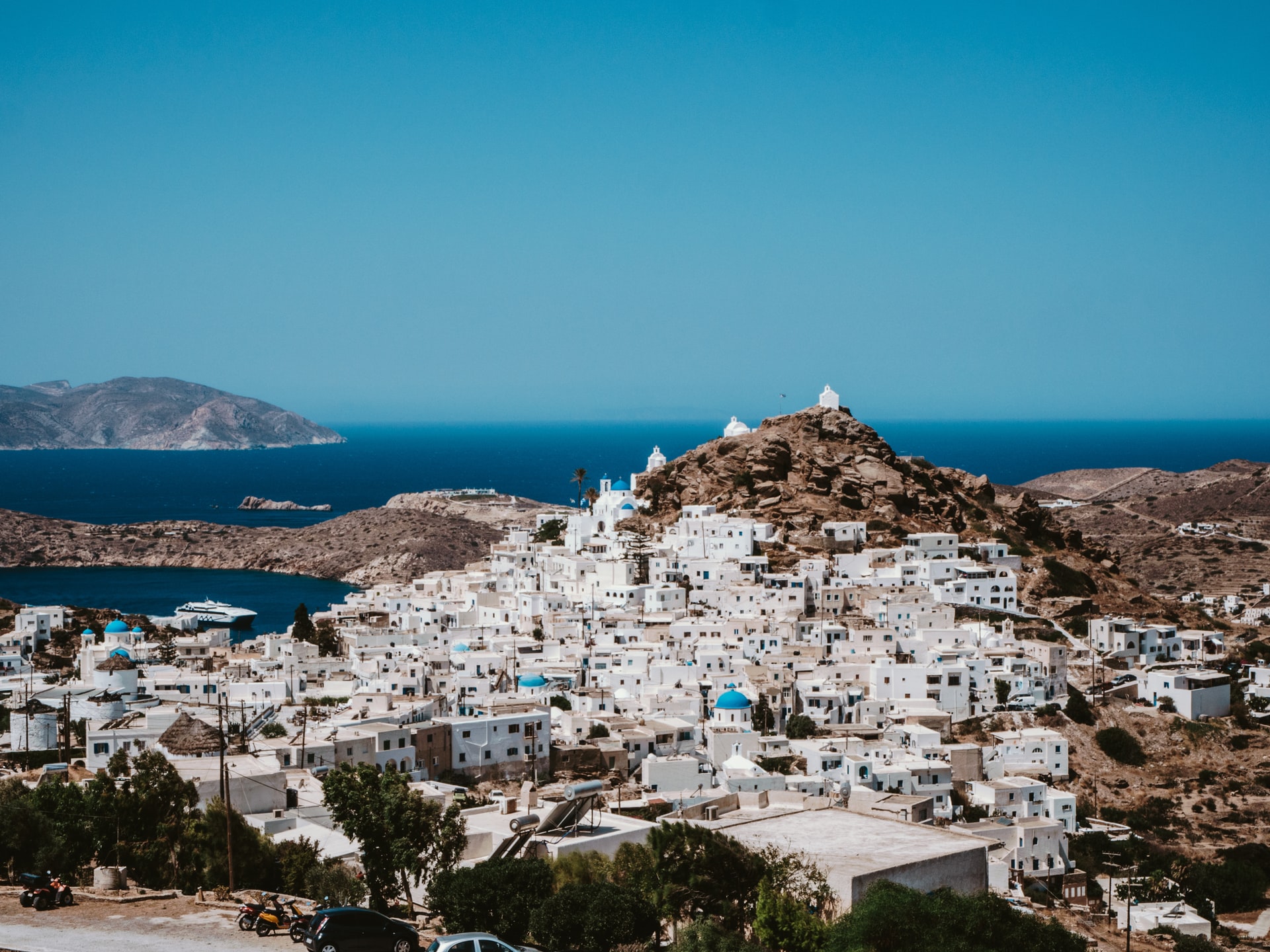 So Which Greek Island is for You?
Whitewashed Santorini is the quintessential holiday island for many tourists in Greece.
Dripping in luxury accommodation, it also tends to be one of the more expensive Greek island holiday options.
For a less developed and less overrun vacation experience the island of Ios nearby is perfect.
As with most Greek islands the culinary experience focuses on simplicity. Fresh seafood. Chunky salads. Light wines.
Crete and Naxos in particular have sterling reputations for Greek food.
And if you're seeking calm and wide beaches for a family-friendly stay, Naxos hits that mark.
Hikers, bikers and those who love outdoor activities will find a plethora of options. But Crete and Kos will have you flooded with endorphins in no time.
And if you long for a bit of solitude you can chant your mantra in more unusual locations such as Antiparos and Karpathos.
No matter which island you end up enjoying, book your hotel four to eight months in advance.
Sometimes it seems that the whole world heads to the Greek islands in the summertime.
Which is another reason not to miss out.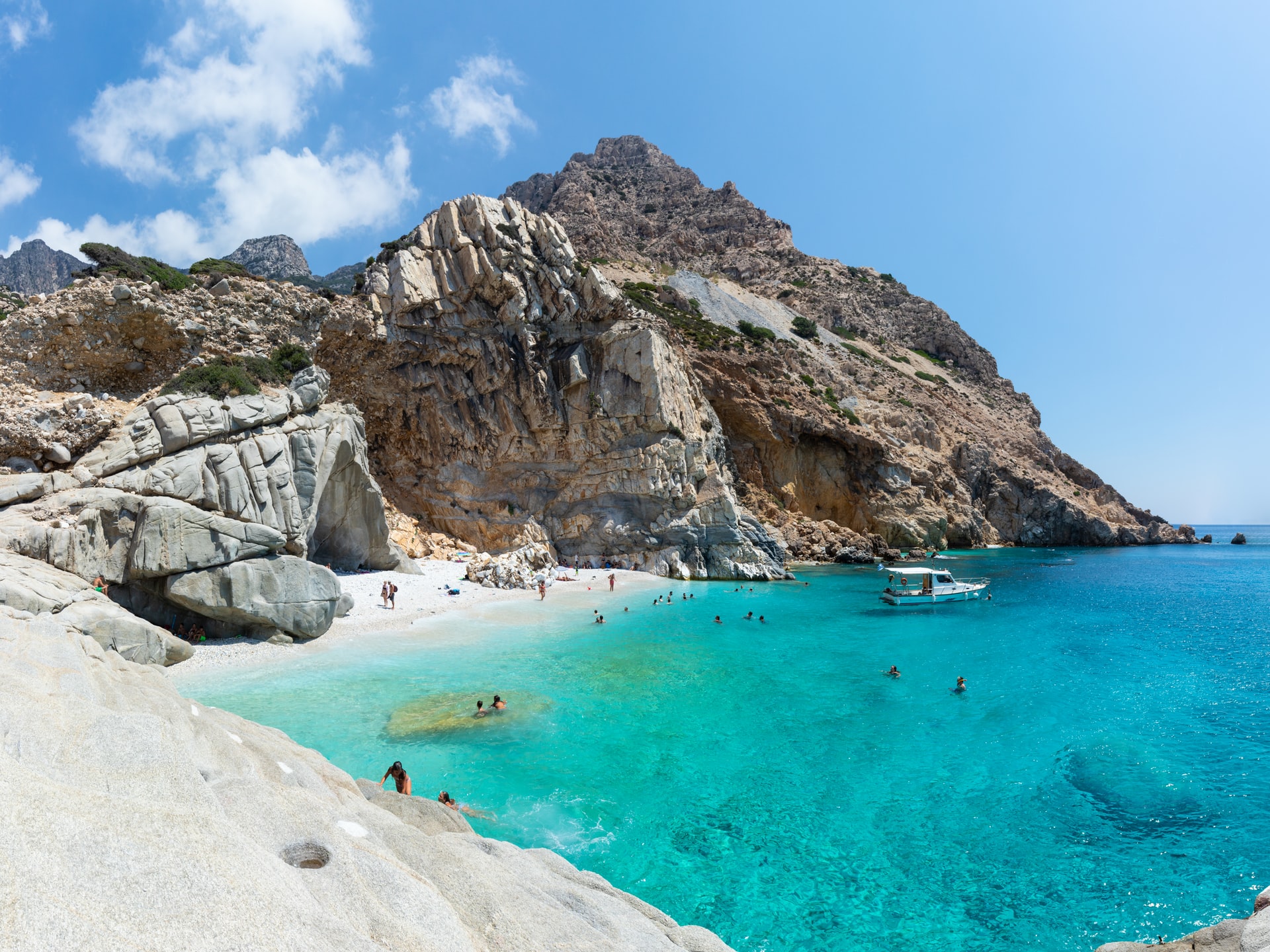 The Spanish Balearic Islands
It's hard to imagine why anyone would travel to Spain but not spend time on one of the amazing Balearic Islands.
Yes, the Spanish mainland has incredible coasts and beaches. Lots of them.
But there is something special about Spain's Mediterranean islands. It might be the light. Or the food. Probably it's the warm and welcoming Spanish people themselves.
The largest Balearic Islands are Mallorca, Menorca, Ibiza, and Formentera.
Most people won't need any introduction to Ibiza. For decades it's been the epicenter of European nightlife and carefree island partying. Its nightclubs throb to beats the world's most popular DJs lay down.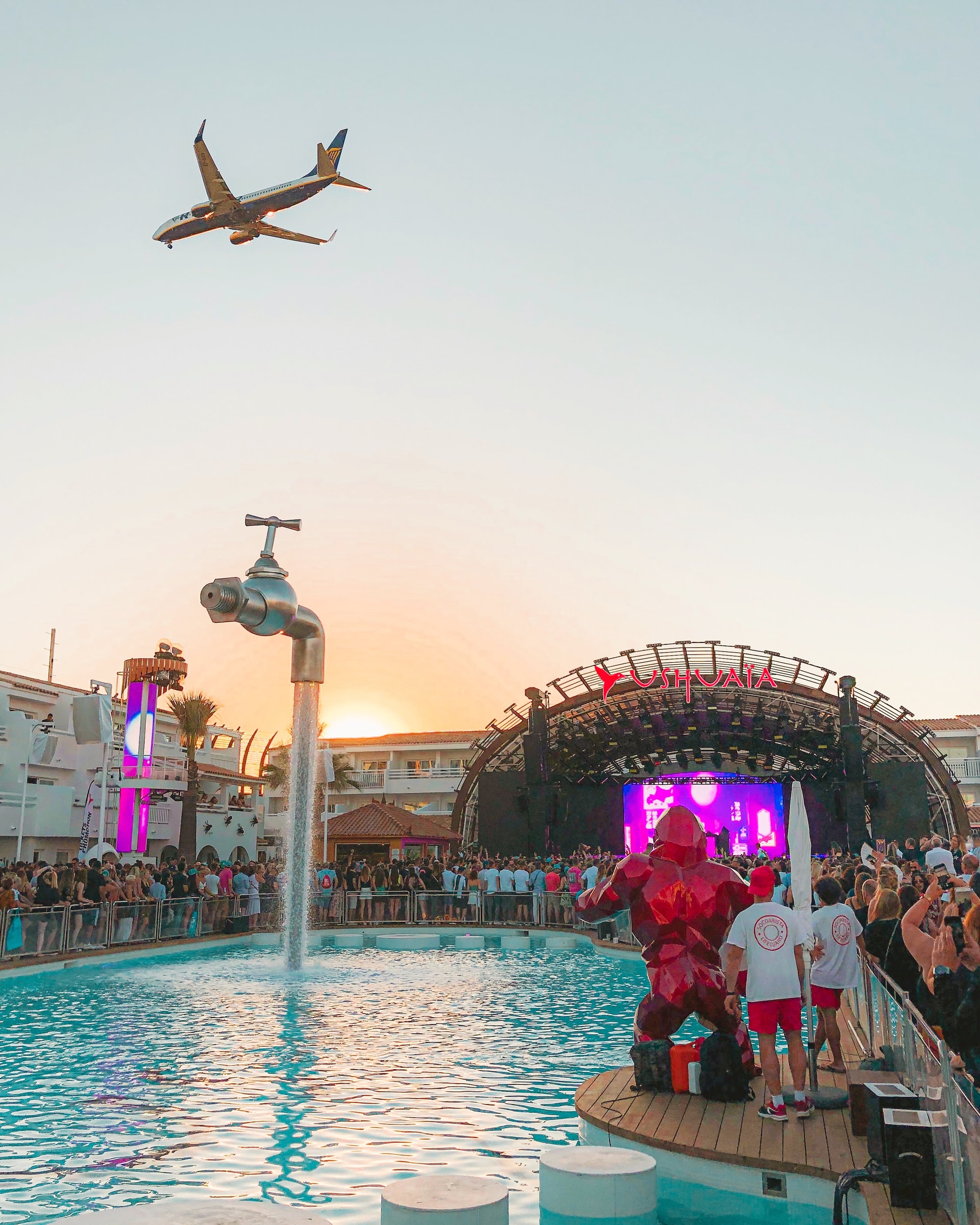 But you'll also find solace and solar rays tucked away in hidden coves and beckoning from deserted beaches in the Balearics.
Sometimes you need to go off the beaten track to find these spots. But the softly lapping rewards speak for themselves. Or don't speak, rather.
Even smaller islands like Formentera are now also busier with tourists. So consider an escape by boat to a nature reserve.
Try the evocatively named Dragonera. You may even meet some of the local lizards that give the island its name.
The food across the Balearic Islands is similar to mainland Spanish food. And thankfully heavy with fresh seafood. If you can find a lobster soup, order it on the spot.
Even royalty go out of their way for this dish.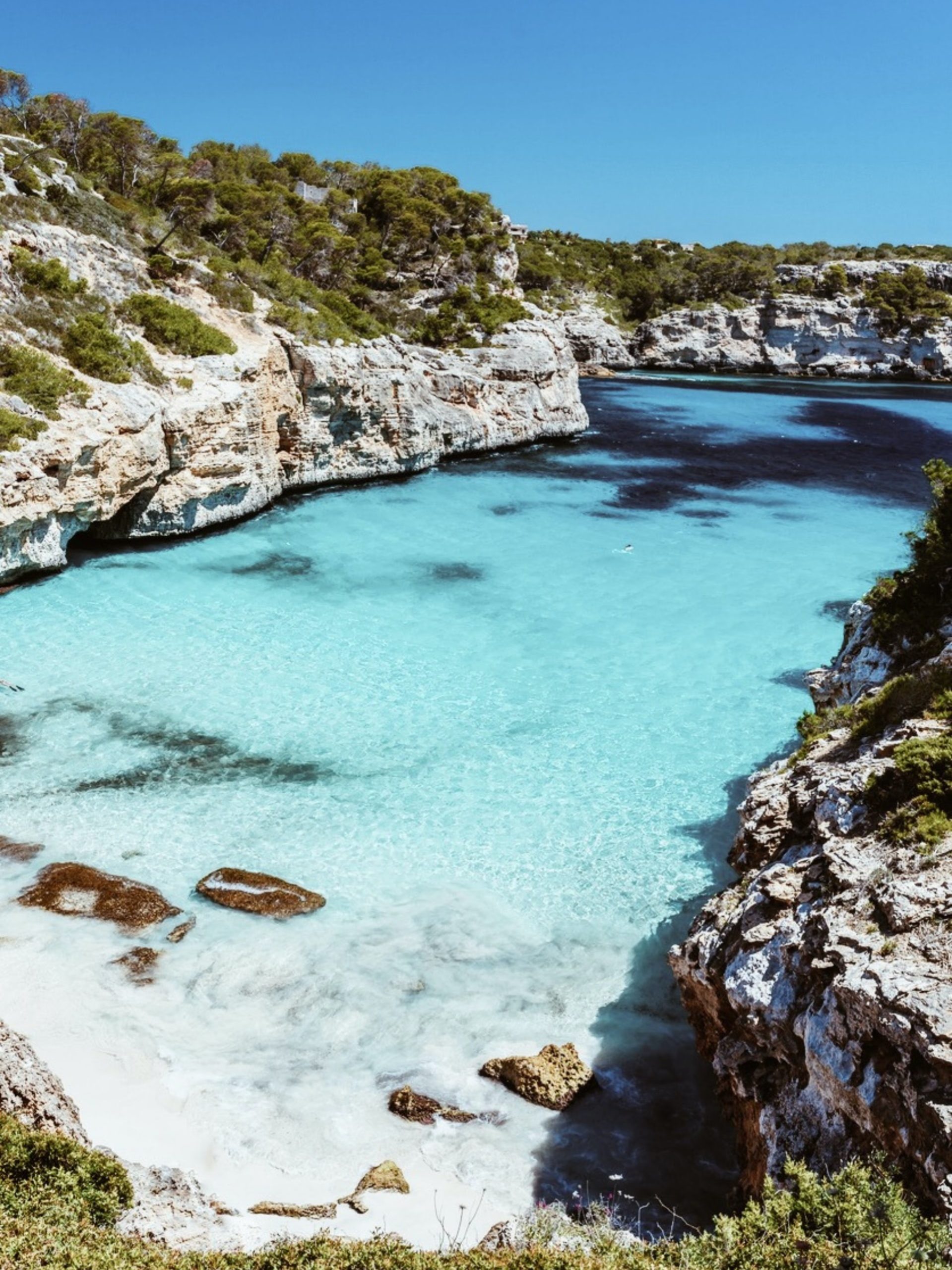 The Stunning Mediterranean ISLANDS Conclusion
The Mediterranean Islands are perfect if you're already holidaying in Europe.
No need to go farther afield.
These French, Greek, Italian and Spanish islands are a hop, skip and jump away from most European capitals and smaller cities. Either by plane, ferry or boat.
The only problem you may face is the incredible amount of choice for your island vacation.
Technically you could holiday just on islands in the Med for the rest of your life.
Or make a plan to visit one island you like best belonging to each of Spain, France, Italy and Greece.