Shop 35 black sequin dresses on Amazon TODAY, poppets. Immij.
Take notes while Miss Cee tells you again. You can't beat Amazon for price and range if you need to buy a new and sparkly LBD, black sequin cocktail dress or sequin and crystal embellished long gown.
No need to get dressed, chickadees. Or to put on a face. Or find a park. No need to even get out of BED.
And because the turnover of the said and aforementioned bling fashion is so fast on Amazon you can be sure you're getting the very latest women's sequin clothing.
And there's NOTHING better, luvbugs, than fashion-forward bling.
Do you need some inspiration about how other Glitterists are wearing black sequin dresses? Be sure to check out our posts on the best black sequin dress videos on Instagram and the MOST elegant examples of heavenly black sequin dresses we've pulled together JUST for you.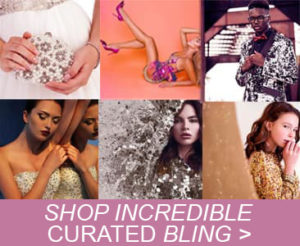 PRAISE the Lord. Here comes Min with my tardy latte now. All this typing has EXHAUSTED Yours Truly.
1. Black Sequin Mermaid Evening Dress with Sleeves.
2. Black Layered-Look Fashion Club Wear Party Sparkle Sequin Tank Dress
3. Black Long Sleeve Bodycon Studded Casual Mini Dress with Zipper
4. Black Off Shoulder V-Neck Lace Dress with High Low A-Line Satin Hemline
5. Black T-Shirt Sequin Short Sleeve Loose Tunic Blouse Mini Dress
6. Deep V-Neck Black Lovely Cap Sleeve with Sequin Lace and Accentuated with A Mock Neckline
7. Black Long Sequin Dress with Boat Neck, High Slit and Sleeveless Gown.
8. Women's Black Chiffon Drape Maxi Dress Style with Rhinestone Trim.
9. Stretch-Velvet Sequin Long Sleeves Gown
10. Glam Black Sequin Long Sleeve Deep V-Neck Bodycon Dress
11. Black Beaded Long Backless Sparkly Straps Belt Ball Gown
12. Wrap Ruched Sleeveless Black Long Dress
13. See-Through Backless High Slit Black Maxi Long Evening Dress
14. Black Short Sequins Tassels Flapper Dress.
15. Black Sequin Fringe 1920s Flapper Inspired Party Dance Dress
16. Black House of Harlow 1960 Women's Linus Dress with Deep V-Neck and Short Sleeves.
17. Kensington Asymmetric Black with White Sequin Dress.
18. Black Deep V-Neck Long Flare Sleeve Glitter Ruched Cocktail Dress
19. Black Sequin Cap Sleeve Gown with V-Neck In Front And Back.
20. Black Sequin Beaded V-Neck Sling Mini Dress.
21. Black Sequin Bodycon Dress with Long Sleeve.
22. Black Retro Polka Dot Mesh Stitching Long-Sleeved V-Neck Sequin Dress
23. Black Spaghetti Strap Tassel V-Neck Backless Bodycon Dress.
24. Black Short Sleeveless Sequin Sheath Dress.
25. Black Stretch Sequin Tiered A-Line Dress with Ruffle Detail.
26. Black Spaghetti Straps Sparkling Sequin Backless Dress.
27. Black Long Sleeve Elegant Plume Maxi Dress.
28. Black Elegant Rhinestone Embellished Bodycon Dress.
29. Black Solid Bodycon Long Sleeves Maxi Hoodie Dress with Pocket.
30. Black Sequins Tassel Sleeveless Bodycon Mini Dress.
31. Elegant V-Neck Sequin Plus Size Formal Evening Dress.
32. Black Ariah Ombre Sequin Dress with One Shoulder.
33. Black V-Neck Adjustable Straps Backless Bodycon Mini Dress.
34. Black One Shoulder Long Sleeves Sequin Crepe Gown.
35. Maxi Dress – One Shoulder Rhinestone Solid Black Mermaid Dress.