All kinds of Best Movie Bling stylin' goes on in the new Charlie's Angels movie.
ALL kinds.
So settle in, poppets, while Miss Cee unpacks a TON of sequin mini dresses, plus other shiny treats, for your bling-reviewing pleasure.
No Time Wasted Serving Up Serious Sequin Mini Dresses
Charlie's Angels stars little Krissy Stewart and someone who is either Elizabeth Banks or Chelsea Handler. Miss Cee never can get those two straight. There are a couple of other people in it too.
Right off the bat, the screenwriter/director, who appaz was little Lizzy Banks, gets a short, sharp rap over zee knuckles. She couldn't find a way to have Lucy, Drew and Cam make a cameo? Even a gratuitous one? Oh! The horror…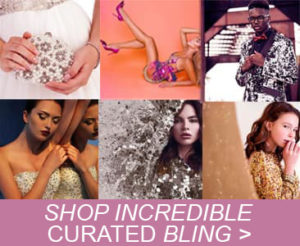 Anyhoot, the bling begins with a blonde-bewigged K-Stew wrapping a curtain around a baddie's neck as she leans in, wearing a pink, plunging V-neck sequin mini dress, to whisper what he obvs thinks will be sweet nothings in his evil ear.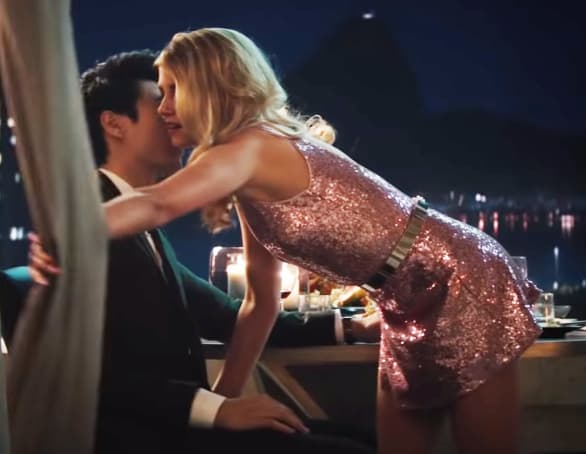 This GORGEOUS evening number looks equally good once you've ditched your wig, shoes and date, strapped on a harness and are flipping someone off from the open door of a helicopter as it whisks you home.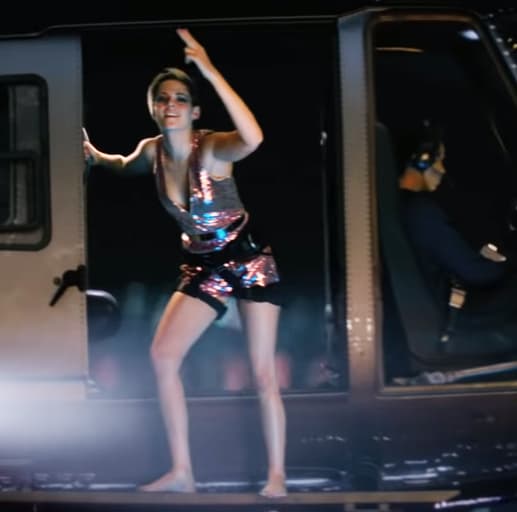 A Secret Agency in UTTERLY Desperate Need of Wardrobe Help
Needing a new recruit, the Cha-Angs talk up the perks of the job, including a wardrobe to die for, and day drinking.
Miss Cee already has the former, and the latter Yours Truly is seriously considering taking up.
Perhaps right now.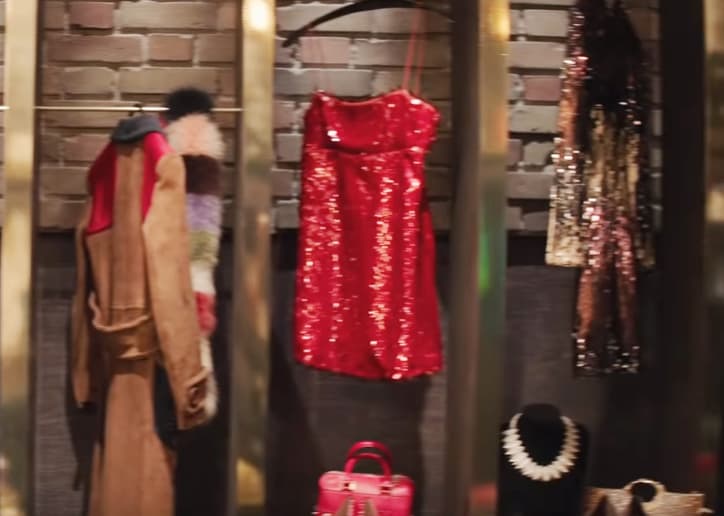 If'n she were the recruit, Miss Cee would run screaming out the door at this point.
Yes, those look to be two fine sequin outfits, spesh that must-have Little Red Sequin Dress.
But that closet is SERIOUSLY under-stocked.
A crowbar and bottle of Crisco are the only things that'll get anything new into Miss Cee's closet.
Which is how it should be, innit girls?
On a brighter note, we DO get a closeup of some sparkly iridescent mini-boots and a pair of silver stilettos in the self-same closet.
And quite frankly that doesn't happen often enough in movies.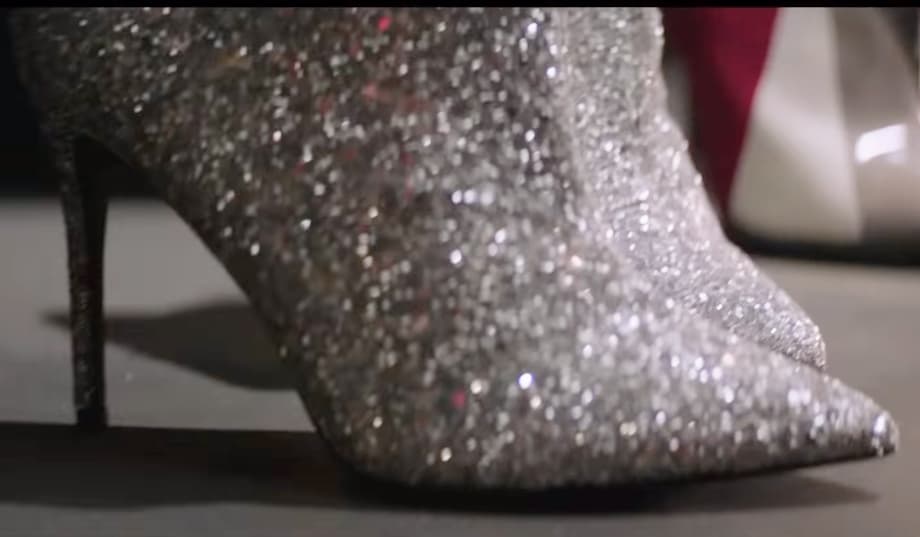 The new recruit isn't very fashion-fussy though and accepts the job, prolly just for the day drinking.
Which is a relief, because the show can now go on in what looks to be a nightclub with a disturbing number of dead deer heads stapled to the walls.
Cue more sequin dresses.
Because they are PERFECT evening attire, even when stuffed animals abound.
Movie Bling Rule: If You Go to a Nightclub You WILL Wear a Sequin Mini Dress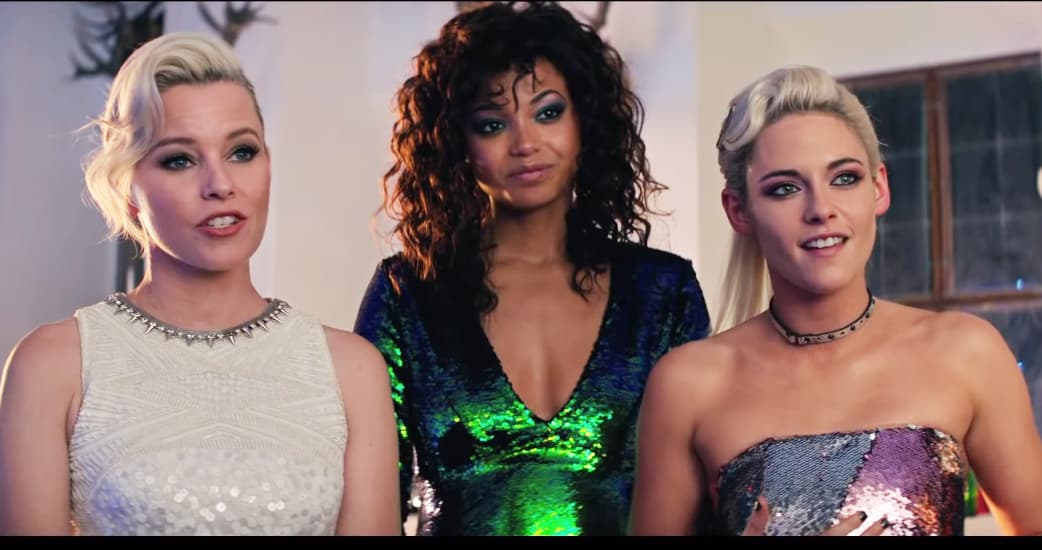 Miss Cee is trying to work out if El-Bank's necklace is part of her white transparent sequin-and-bead outfit or a perfectly positioned separate bit o' bling.
So this movie has mystery too.
And, on the practical side, the new Charlie's Angels also explores just how handy a sequin mini dress can be for hiding your assorted weapons.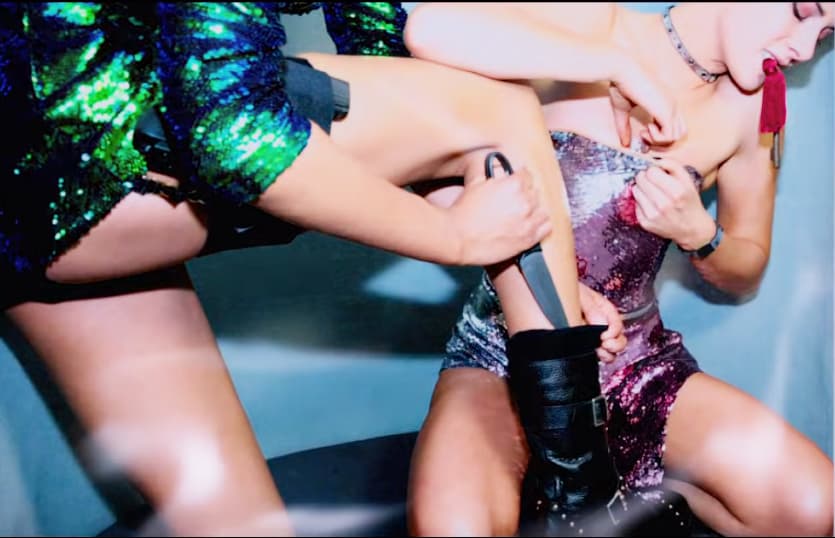 Shades of pink look good on a variety of skin tones, and Yours Truly does love the metallic silver, baby pink and metallic dusky rose strapless number little Krissy is rocking below.
An additional plus?
This minimalist mini dress is made of flip sequin fabric, which provides a heaped helping of after-hours amusement in its own right.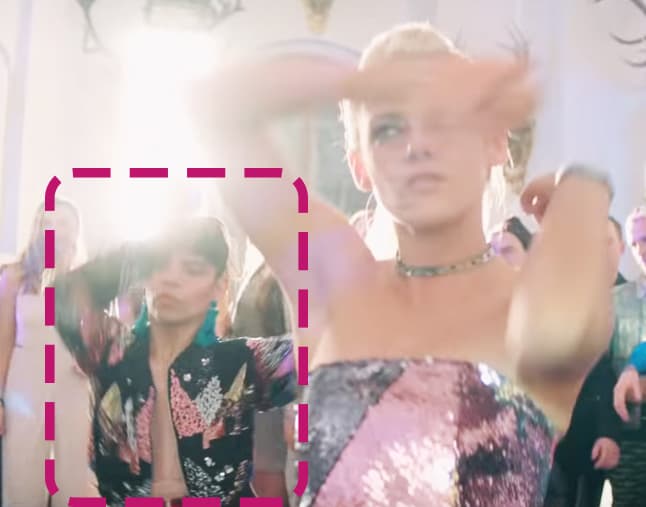 But oooooh that black jacket in the background!
The one with about 50 different kinds of colored sequining.
THAT'S the star of this evening.
Well, along with the antique wood and mirror garderobe in the background.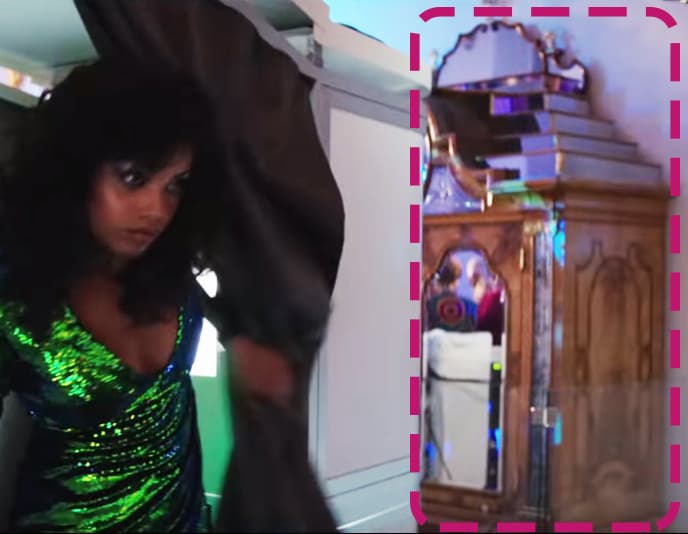 Miss Cee always DOES suspend disbelief more readily when someone is waving something shiny in front of her.
No accident then that Charlie's Angels is full up to dolly's wax with bling.
Nonsensical plotlines ensue until we are left with the tie-in/theme song in the credits.
And THAT brings us to more sequins, gold and jewelry.
The Charlie's Angels Tie-in Song and Video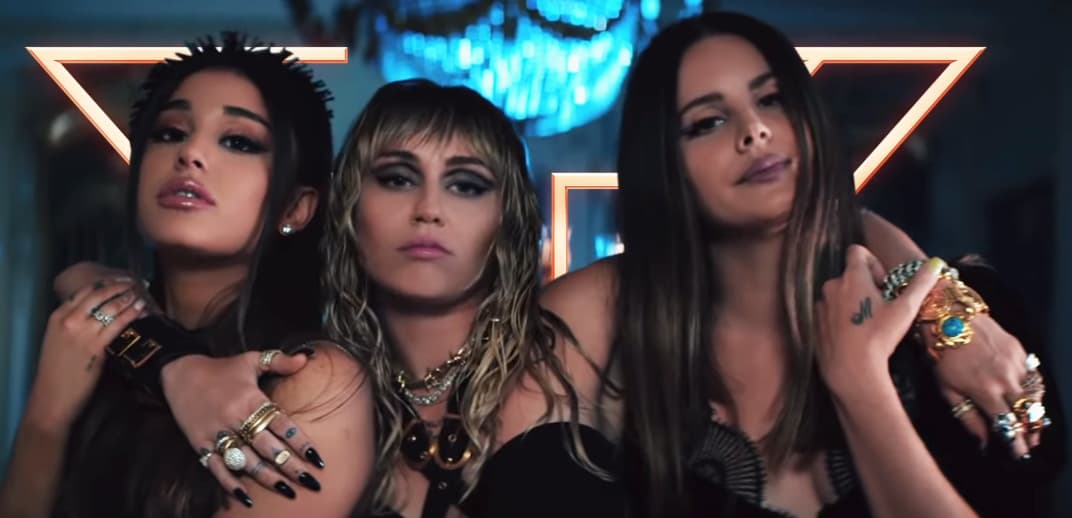 There ARE two fabulous fashion takeaways from this music video, which is called something like, "I Believe I Can Fly, in Sequins".
The first is little Ariana's strapless corset mini dress, in all sequins, natch.
The other is Mi-Cy's woven-gold butterfly bandage for the boxer who has everything.
Are you listening, Flo-May?
Look on in awe, chickadees.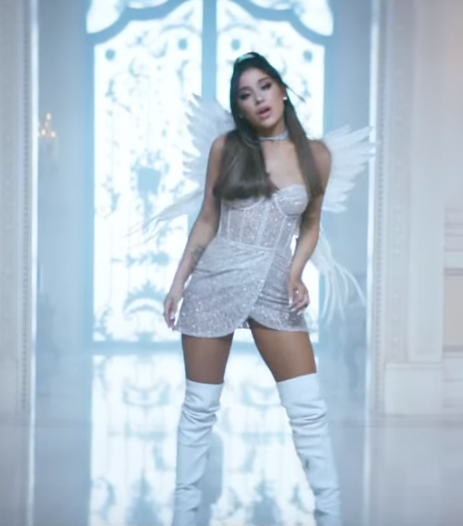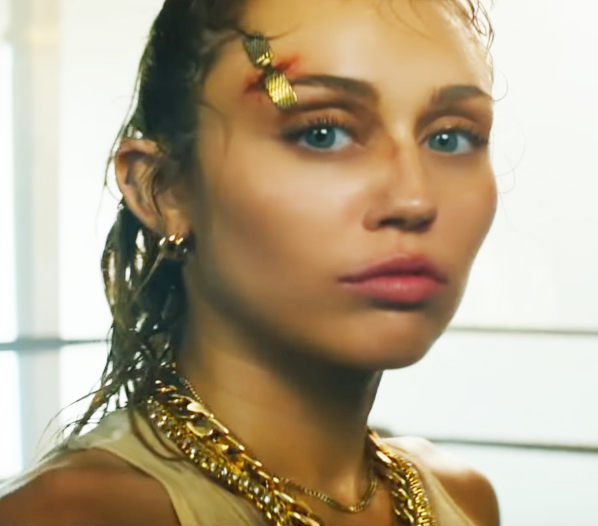 Rounding out this trilling trio, Lana Del Ray eats a grape and throws knives.
But her look in the vid is understated, apart from, and as-per-usual, her lips and falsie lashes.
Come to think of it, La-De-Ra is not a fan of sequins and bling in general.
How VERY dare she not be.
Perhaps there's a therapist for that.
Best Movie Bling Charlie's Angels Conclusion
Charlie's Angels is a lot of blinged-out action for your movie-going buck AND big fun into the bargain.
Don't enter expecting the artistic pinnacle of cinema and you won't exit disappointed.
From a sequin outfit and jewelry perspective, not a lot in this movie and video breaks new bling ground.
APART from Miley Cyrus' gold band-aid.
THAT'S sheer, glimmering genius.
With no further a-do, here are two Charlie's Angels trailers AND the tie-in music video for your shimmering viewing pleasure.