For Celebrity Bling realness, Miss Cee simply ADORES little Selly Gomez! Partly because she's gorgeous. And she's tenacious — when was the last time you had a kidney transplant? But mainly because, even in a sequin outfit, she's just phoning it in and can't wait to be elsewhere. Much like Yours Truly every damn Monday to Friday.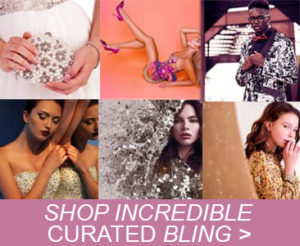 Sel-Go's newest single, "Look at Her Now", just dropped and she's burning down some fierce sequin outfit lewks in the official video. Let's cast a critical eye, poppets.
Selena's Sequin Outfit Look Number 1: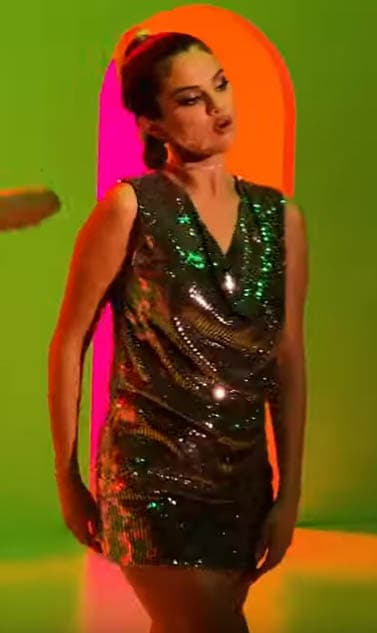 Square metallic silver sequins on a black fabric background in a cowl-neckline mini dress. A classic sequin outfit look that references disco, the '70s and Studio 54–and Selena pulls it off with right-now aplomb. And a pair of black thigh-highs. Drool, darlings. Drool.
Selena's Sequin Look Number 2: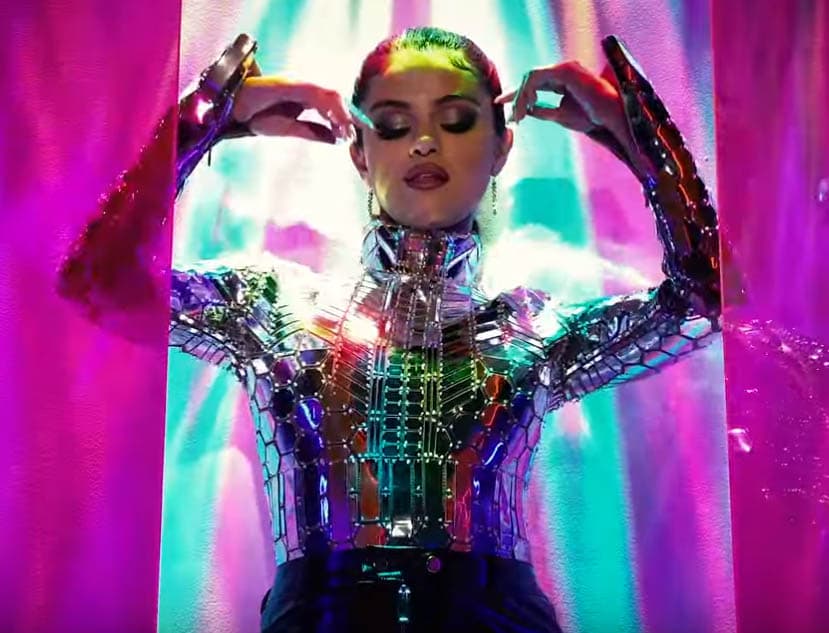 Things get positively mirror ball with this long sleeve, Chinese collar top. Not for daytime-or-direct-sunlight wear, obvs, unless you want your own, and the whole neighborhood's, retinas to fry to a crisp. But DIVINE under lights at night.
---
---
The metallic look here is from mirror-finish, geometrically-cut acrylic and NOT actual pieces of mirror. You'd shred yourself into sauerkraut if glass mirrors where used.
Applied by drilling holes in the corners of the acrylic pieces and fastening with metal rings or strong nylon thread, someone has gone to a WHOLE passel of trouble to get this item of supreme bling exactly right.
Celebrity Bling Conclusion
The mirror ball lewk may be a bit much unless you've got tickets for Burning Man (at night), but Selena's silver sequin mini-dress is a wardrobe staple you should add to your collection immij.
Check out the whole sequin outfit video below but with just one tiny, teensy, little nit-picking caveat: Selly's subject in "Look at Her Now" seems, YET again, to be Little Jussy Timberlake, was it? Jussy Bieber. Bieber. And their on again off again on again off again on again off again on again off again relationship.
Perhaps Mz. Gomez is still pining for Ju-Bie. Or maybe she's pining for The Weeknd. Or a Jonas brother. Lordy knows Miss Cee's pining for them all herownself and she hasn't even met them. (Yet.)