Best car interior bling on Amazon. Because the inside of your car may as well sparkle.
Think about the AMOUNT of time you spend sitting in your car, chickadees.
And not just the time you spend stuck in traffic.
All those skool runs.
Sports practice.
The supermarket and back.
Not to mention the jewelry store.
The day spa.
The country club.
All those trips do add up, poppets.
Here at the SequinQueen Sparkling Life Magazine we don't want you to EVER be without bling.
So if you have to spend 387 hours per week stuck inside your car you may as well ice out its interior to the MAX.
Because really, car interiors are SO boring otherwise.
You might have a super car like a Ferrari.
Or any ultra luxurious Rolls.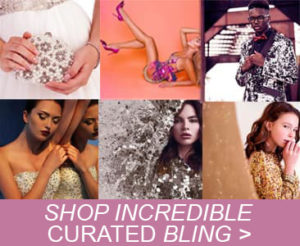 But the closest you're going to get to bling inside is a crystal gearshift in a Volvo.
Some color change LED lighting in your Merc.
Or some stars on the ceiling of your Wraith.
Okay.
So those things ARE pretty fabulous.
But expensive.
Has YOUR loaded beloved grandmother kicked the bucket yet?
No?
Neither has Miss Cee's.
So you'll need some more affordable car interior bling options then.
AMAZON to the rescue, luvbugs.
Yet again.
Slather over SequinQueen's edited selection of the best bling for YOUR car interior below.
There isn't a knob, a button, a belt clip, a running board or a drop down tissue holder that doesn't now come COVERED in crystals or rhinestones.
And those are just for starters.
Then check out even MORE car bling inspiration on our shimmery automotive Pinterest board.
1. 2 Pack Bling Rhinestone License Plate Frames with Bow.
2. 11 Pieces of Crystal Bling Car Accessories for Headrest, Wheel Cap and Start/Stop Ring.
3. Car Seat Belt Pads, Gear and Hand Break Covered with Rhinestones.
4. Steering Wheel Button Decorative Frame Fit with Crystals.
5. Car Copilot Storage Switch Handle Cover Car Interior with Rhinestones.
6. Crystal Diamond Interior Multimedia Volume Audio knobs.
7. Benz Rhinestone Decals Car Seat Adjustment Buttons Cover.
8. Diamond Crystal Decal Decoration Cover Sticker For Car Steering Wheel.
9. Car Engine Start Stop Ignition Key Ring with Rhinestones.
10. Key Chain Lady Ring with Rhinestones Crystals for Benz.
11. Car Seat Belt Adjuster with Rhinestones.
12. Center Control Multimedia Button Crystal Embellished Stickers.
13. Inner Car Door Handle Accessory with Rhinestones.
14. 4 Pieces Bling Gear Shift, Center Console Cover with Rhinestones.
15. PU Leather Front Pair Car Seat Covers with Bling Crystal.
16. Bling Crystal Car Handle Support Glove Cover.
17. Gear Panel Decor with Crystal Accessory Interior Cover.
18. Hazard and Stowage Box Interior Sticker with Rhinestones.
19. Compatible Door Lock Pins Caps with Rhinestones.
20. Sparkle Rider Crystal Rhinestone Bling Tire Valve Stem Caps.
21. Door Edge Anti-Scratch Sticker for Car with Rhinestones.
22. Silver Crystal Car Seat Neck Rest Pillow.
23. Car Visor Tissue Holder Leather Sparkling Crystals Cover.
24. Car Headrest Hooks Auto Backseat Metal Hanger Holder with Rhinestones.
25. USB Car Charger 5V/2.4A Pink Crystal Decoration.