For the holiday season, nothing beats a bead and crystal clutch.
Min and Miss Cee, THE Queen of All Things Bling, are OBSESSED with Mary Frances sequin and bead bags.
OBSESSED, poppets.
Is there anything MF's workers' nimble little fingers can't conjure onto holiday season purses and clutches?
Or, indeed, bags in general?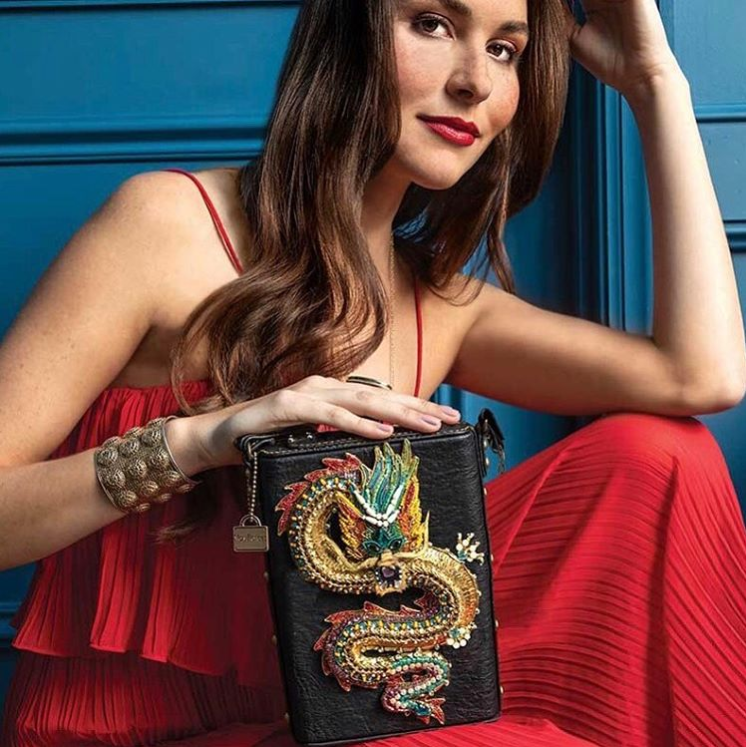 Mary F has been around for quite a while, so our most pressing quessie is, will they STILL be around 5 to 10 years from now?
Or will they suffer bead burnout?
Will these current bead, sequin and crystal purses become scarce collectors' items that Min can hock for Miss Cee on eBay for a fortune?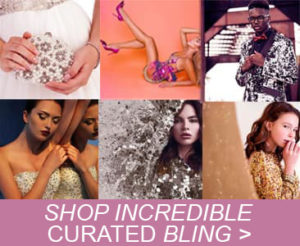 Let's hope it's the former and not the latter, chickadees.
Because Miss Cee is just ITCHING to see what extravagant beaded bags they'll dream up next.
And if anything new is coming out for Christmas.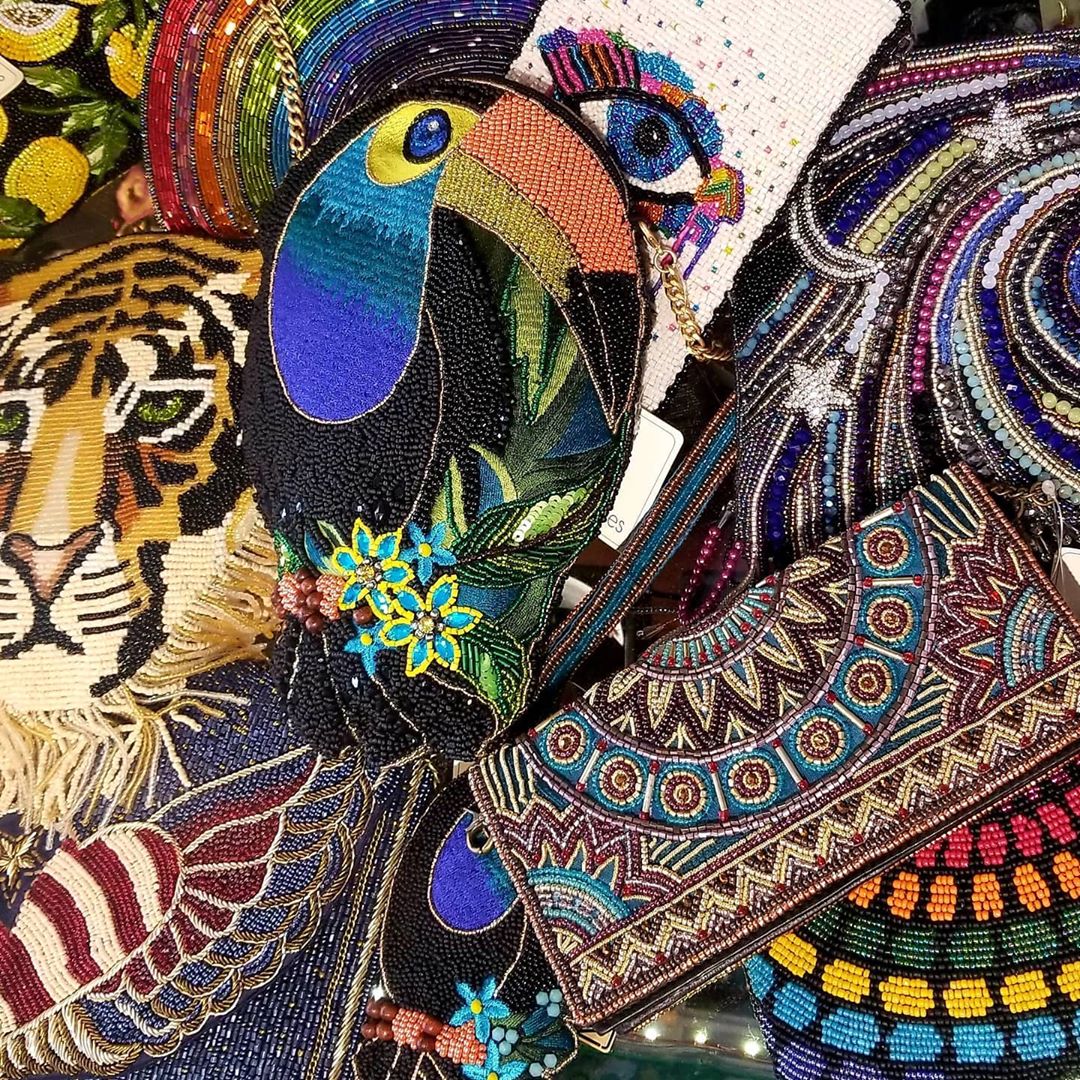 On a related note, if Min keeps bringing my hourly latte in the same tardy fashion, she'll be getting absolutely NOTHING this Jesus's birthday.
The money will go instead STRAIGHT into the Miss Cee New Years Eve Fund. From there it will be immediately siphoned off to purchase Miss Cee's new NYE evening bag.,
Unfortunately our recent SequinQueen post on designer clutches has turned us all off Haute Couture names for a while.
Well, maybe another one day, two days, max.
So a bang through Mary Frances is in order.
And on the double.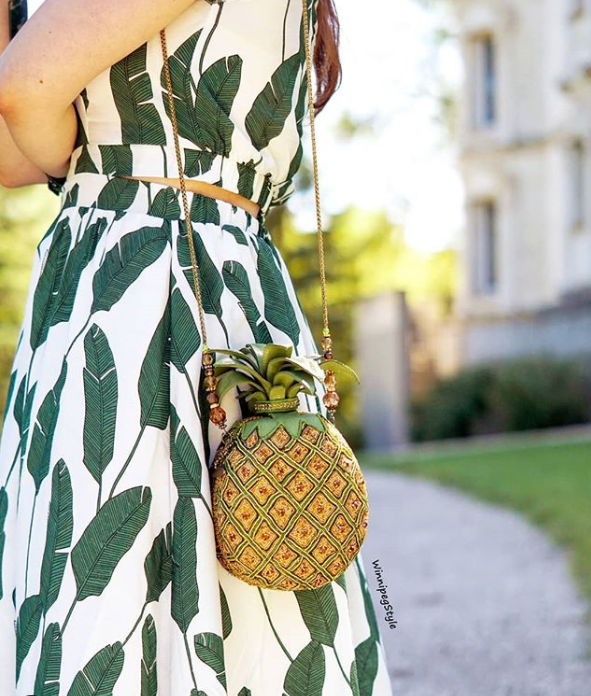 It's AWFULLY taxing deciding what to snag, though.
Almost EVERY non-Christmas-y beaded clutch they painstakingly make will look perfect under the glow of midnight fireworks.
Perhaps just one of everything then.
But I digress. Where were we?
Holiday season purses and clutches.
The items we've curated for you are fanciful, playful, gorgeous.
SURE to bring festive cheer as you frolic among even the most over-stuffed, over-imbibed and over-the-whole-damn-season party-goers.
And, while the Mary Frances range is extensive, their festive items ARE geared more towards Christmas than Halloween.
So we've included a couple of other delightful tricks/treats for your spooky reading and perusing pleasure just in case you're reading this before Halloween.
HAPPY sequin and bead bag shopping, luvbugs.
Lord knows, you deserve it ALMOST as much as Miss Cee.
Mary Fances Bead and Crystal Skull Bag
Halloween Sequin Jute Tote Bag
Sequin Skull Backpack
Sequin and Bead Coffin Shoulder Bag
Mary Frances Day of the Dead, Bead and Crystal Clutch
Rhinestone and Stud Shoulder Bag
BOO! Sequin Bat Tote
Mary Frances Beaded Pumpkin Purse
Disney Minnie Mouse Sequin Halloween Backpack
Mary Frances Beaded Elephant Purse
(Not Halloween per se, but that elephant looks ready to trample a whole village to dust.)
Mary Frances Bouquet Sequin and Bead Bag
Antique-look Bead Clutch
Mary Frances Christmas Tree Bead and Jewel Shoulder Bag
Mary Frances Holiday Hearth Bead and Sequin Handbag
Gingerbread House Bead and Crystal Purse
Mary Frances Bead and Jewel Reindeer Clutch
Mary Frances Jolly Santa Bead Bag
Mary Frances Bead and Crystal Holiday Drums Purse
Mary Frances Snowman Bead Purse
Mary Frances Bead and Crystal Christmas Tree Wristlet Bag
Mary Frances Peppermint Candy Bead and Crystal Christmas Purse
Mary Frances Giftwrap Bead and Crystal Bag
Mary Frances Snowman with Hat Crystal and Bead Bag
Mary Frances Christmas Cookies Bead Hangbag
Conclusion
OH my lawd–that last one, the Christmas Cookies Clutch, is to DIE for!
If you're shopping for Halloween- or Christmas-themed purses and clutches in beads, sequins and crystals, SequinQueen's curated selection gives you the MOST dazzling options, sure to make you the talk of the party.
For all the RIGHT reasons.
For a change.