Regarding crystal nails, it may surprise some of you loyal Miss Cee stalkers fans that NEVER has a single piece o' bling adorned the nails of herownself.
The fingers, yes.
But nothing below one carat.
In fact, the still-single Yours Truly has a whole collection of hasty engagement rings from suitors desperate to close The Deal.
And girls, take note, you do NOT give those baubles back.
It SIMPLY is not done, is it Mariah?
But I digress.
Where were we?
Crystals on nails and hands.
No, for Miss Cee, only three PLAIN, unadorned, unembellished nail colors exist.
Light pink, fire-truck red (for those frisky days) and deep maroon.
And acrylics?
Hell will freeze over first.
If your manicurist isn't putting silk on your nails, you're at the wrong salon.
Crystal Nails
But for those who love bling AND acrylics, there's a whole universe of sparkle waiting to be explored, applied and inhaled.
And Miss Cee, being THE Queen of All Things Bling, sure does love them (on other people).
So let's take a look at some amazeballs crystal nails.
Get ready for a walk on the truly wild side of crystallized hands.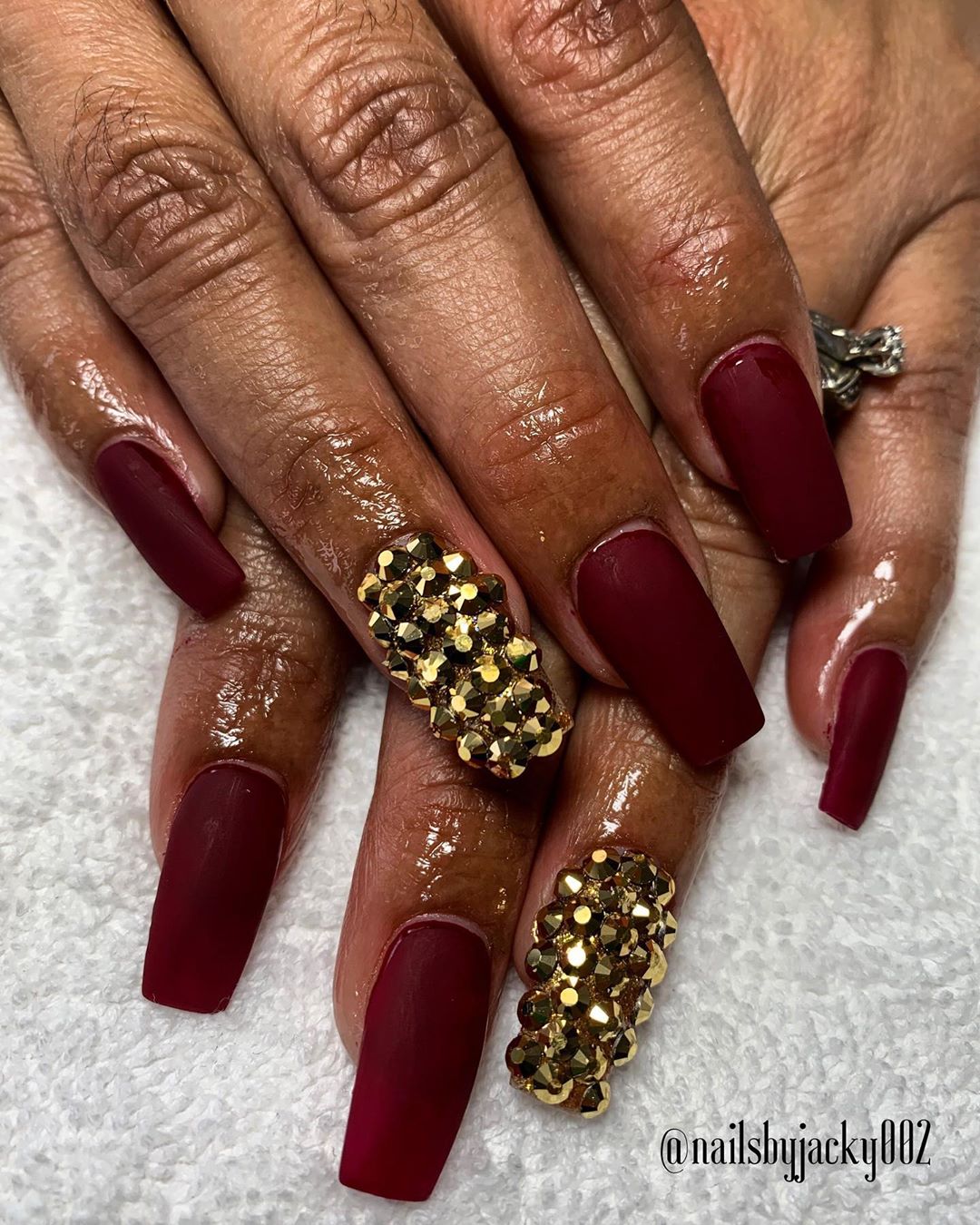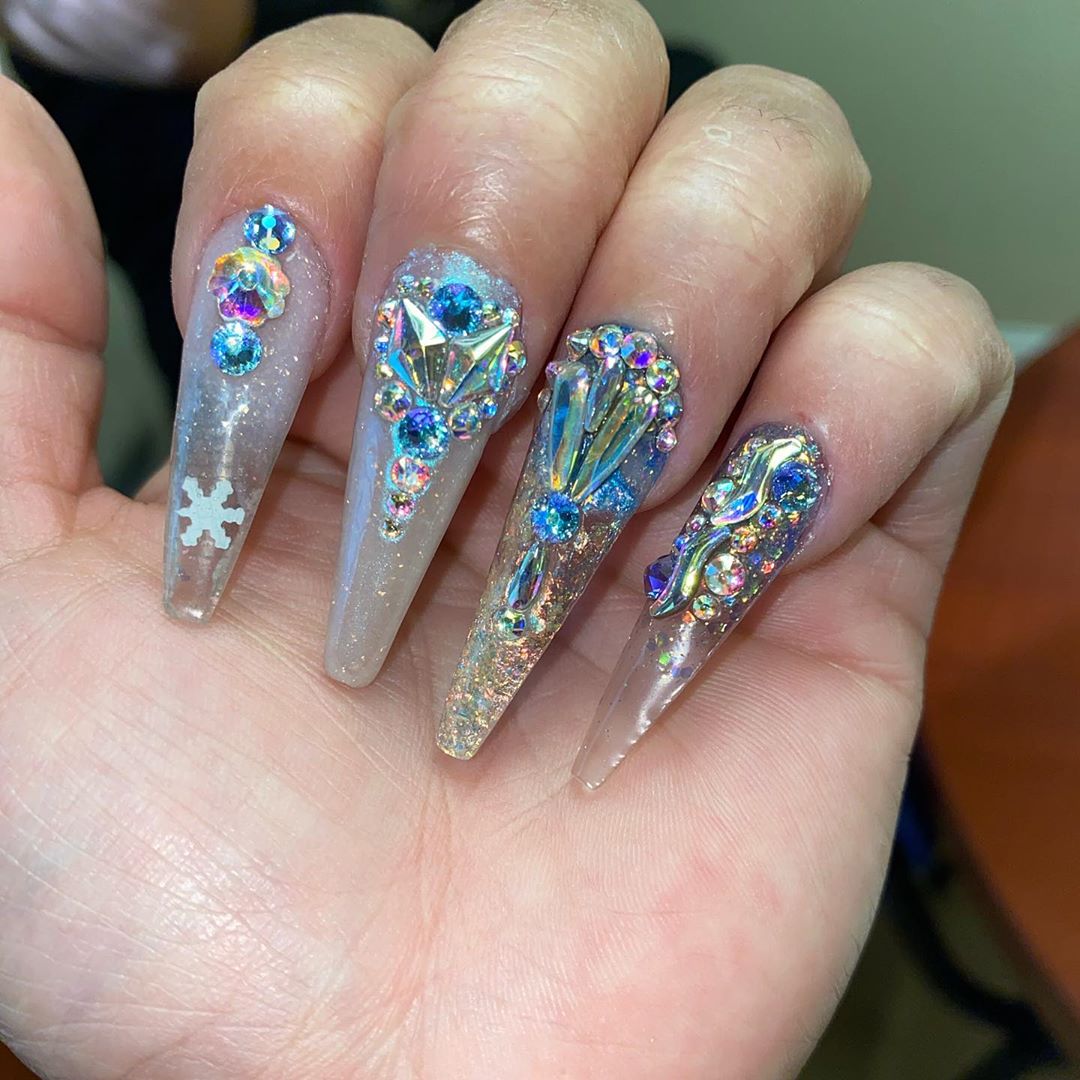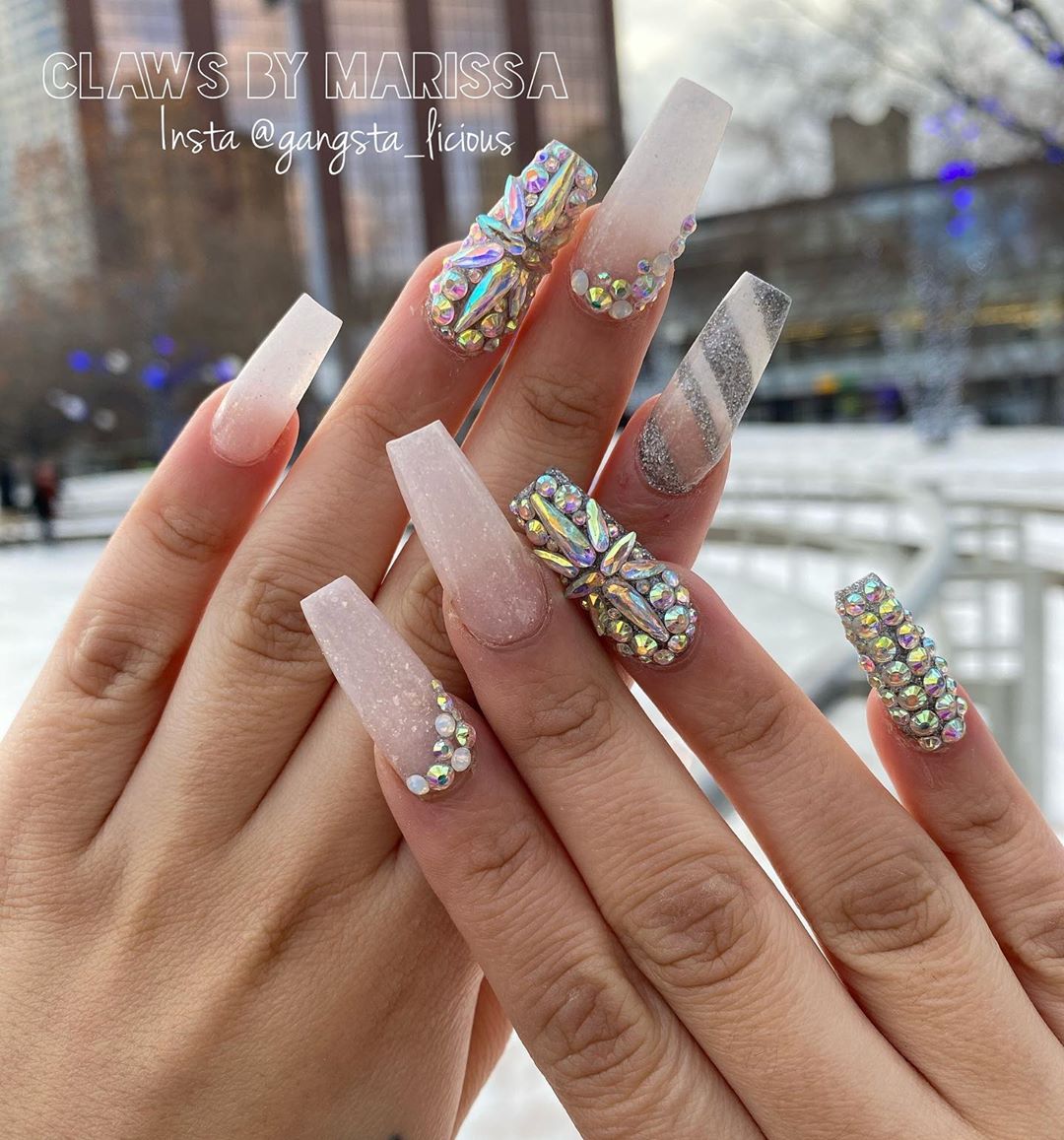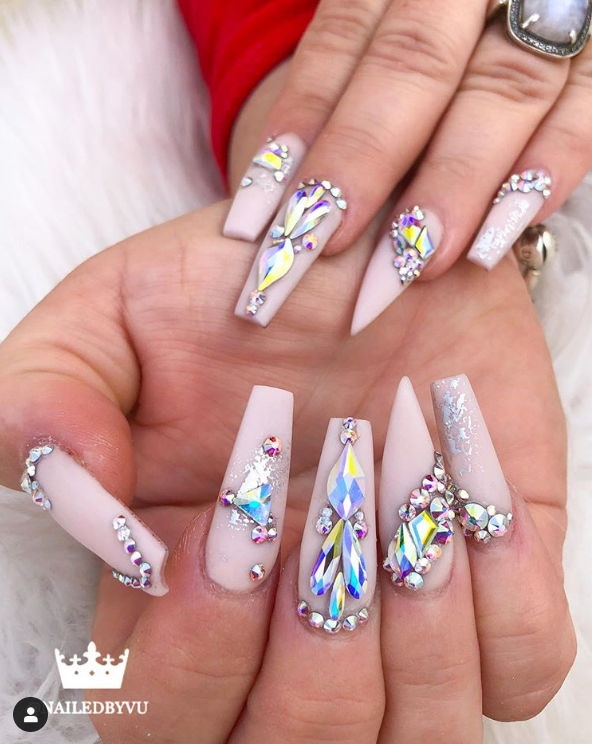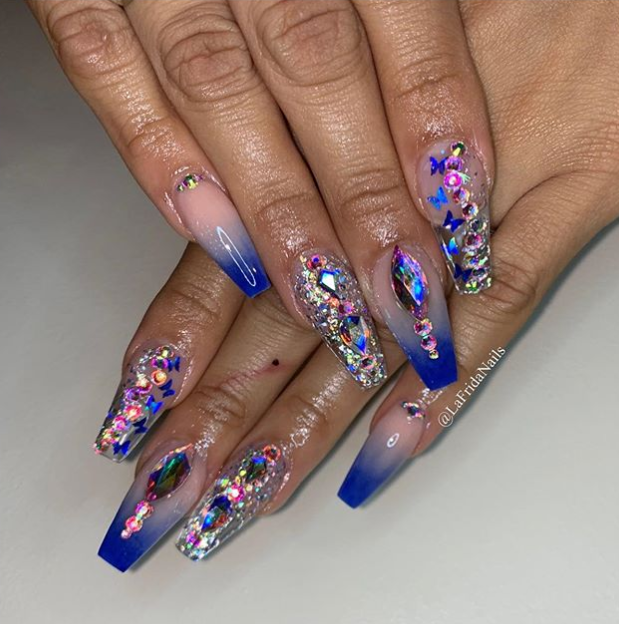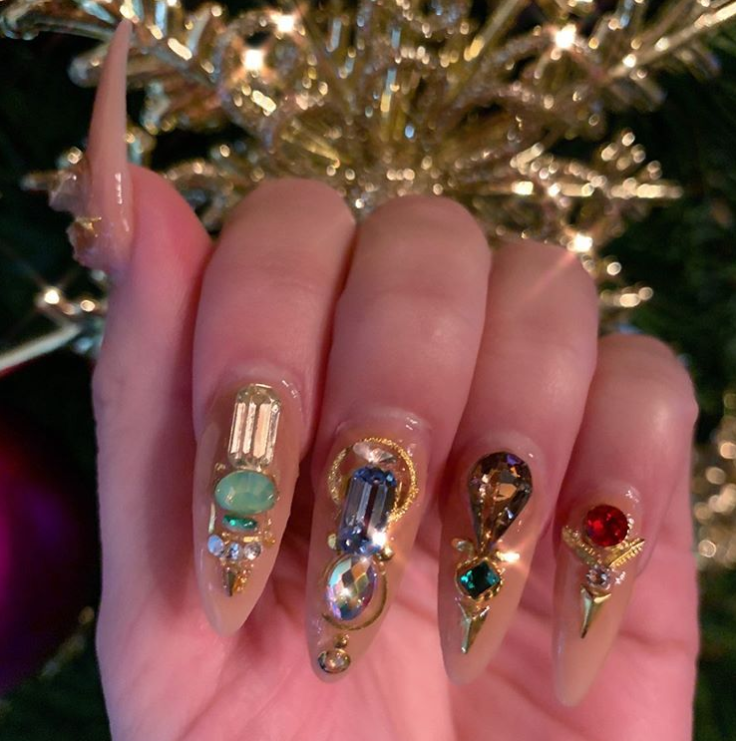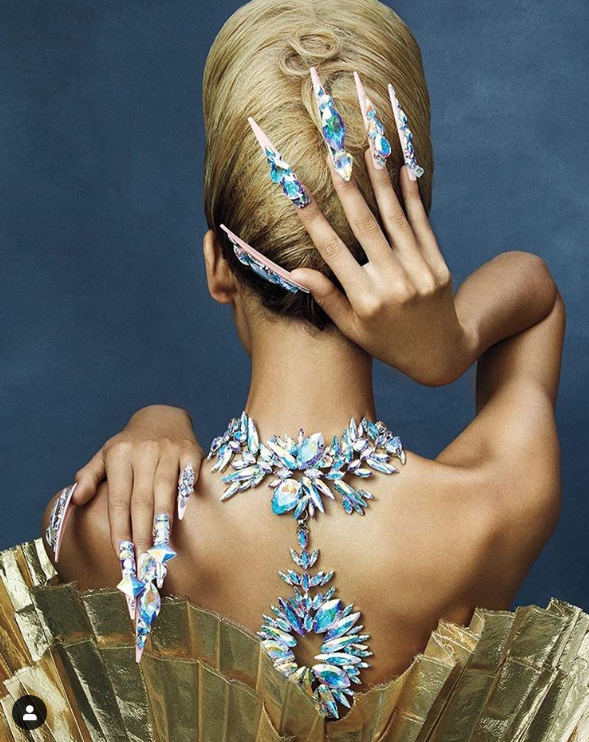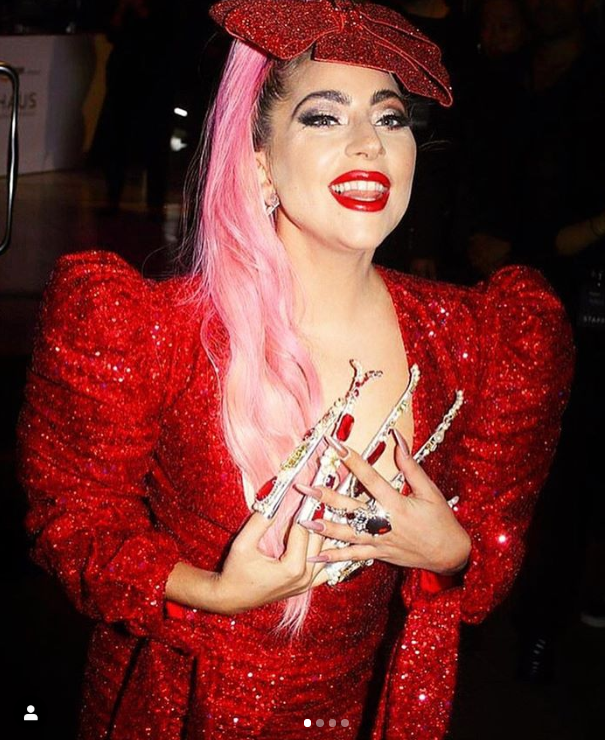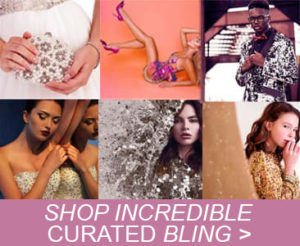 Can't get Enough Crystals? Try Crystal Hands
Now, here, chickadees, is where things REALLY get wild.
You may think some of the fingernails with bling, above, are amazing works of art.
Some of them fo' sho' are.
But when you're fixin' to ice out your whole hand, stand back and brace for the shock wave.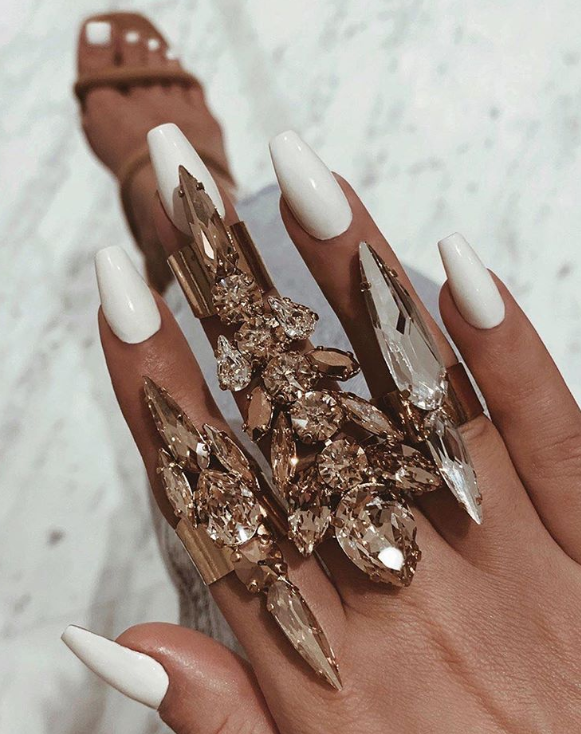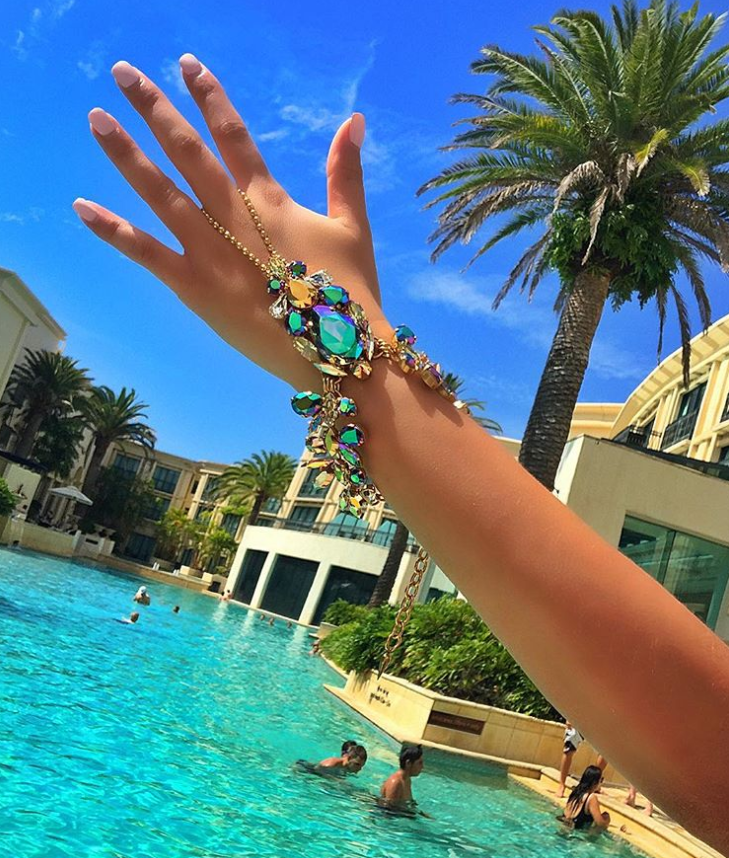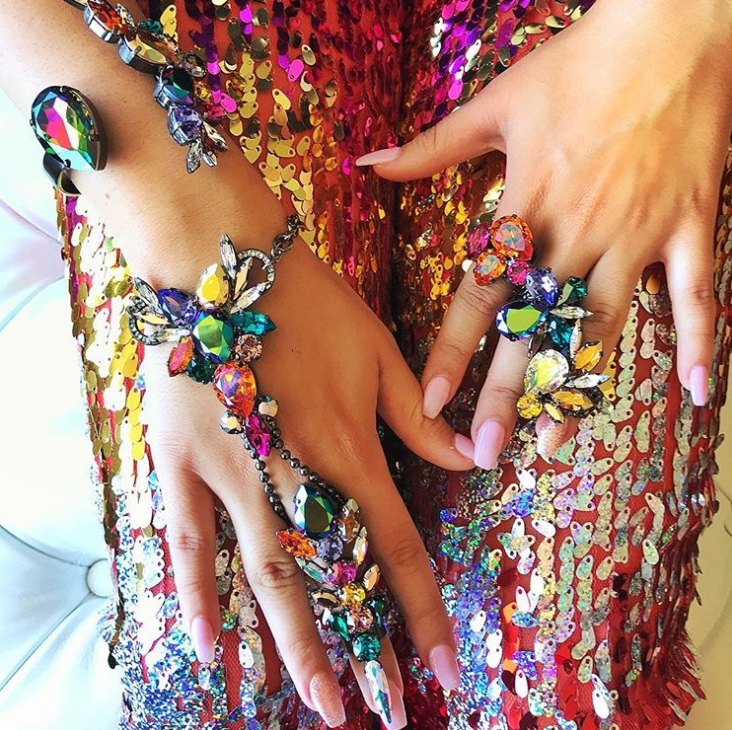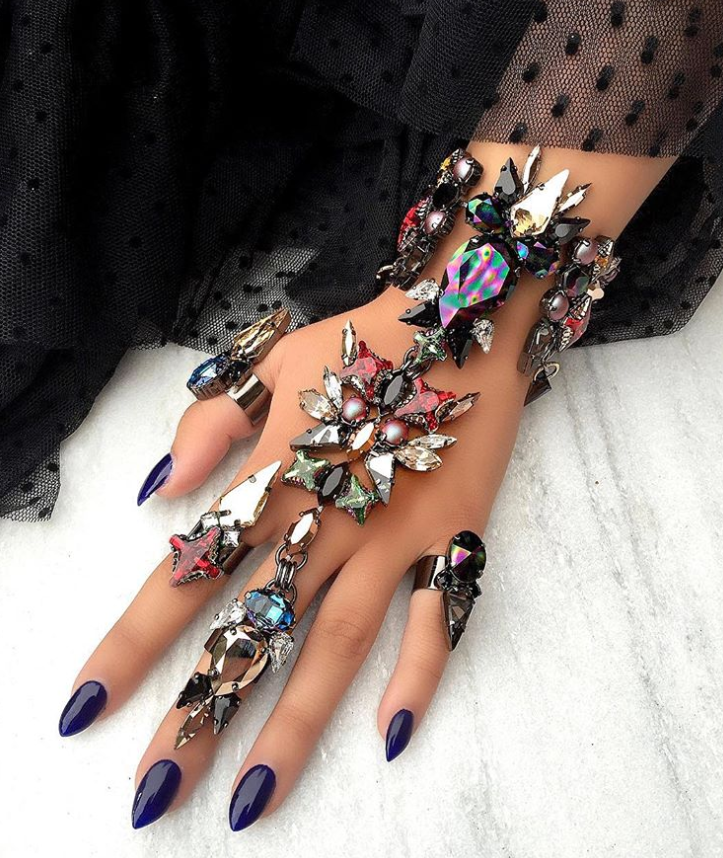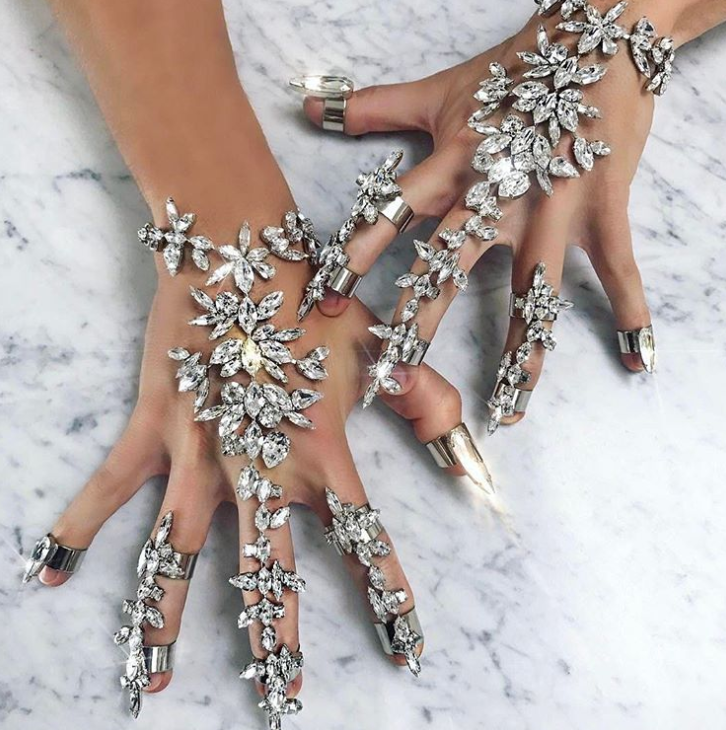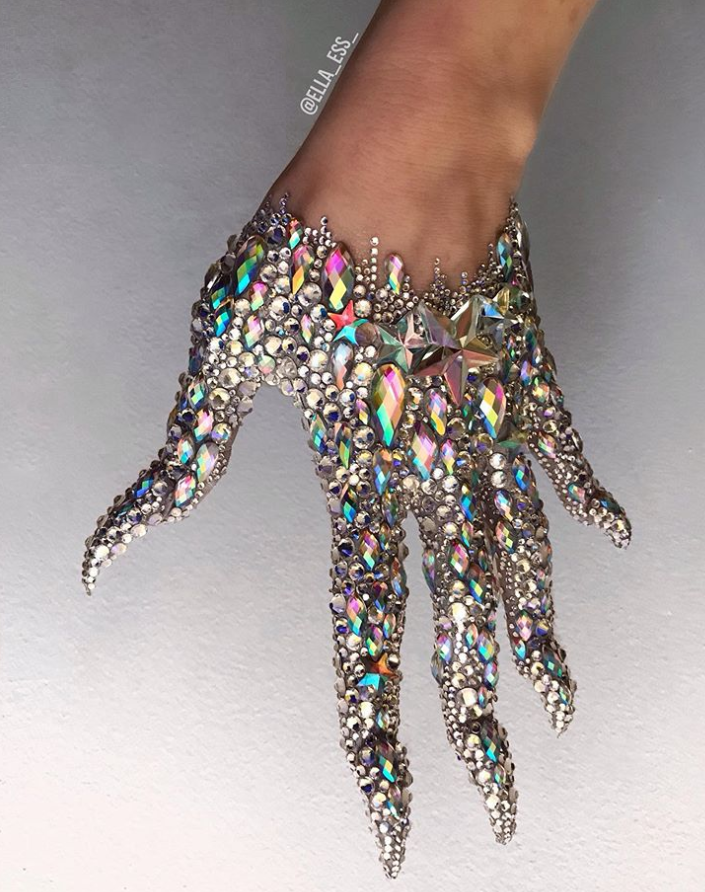 Crystal Nails Conclusion
Too much bling is just NOT enough on your nails OR your hands.
And now you've got the evidence to prove it.
Miss Cee is SERIOUSLY considering that last FULLY iced-out red hand for the office.
Times two.
With no-traction crystals on the fingertips, Yours Truly would be utterly unable to pick anything up.
Not even the hourly lattes.
So Min will likely find herself performing menial tasks that aren't necessarily in her job description.
Again.